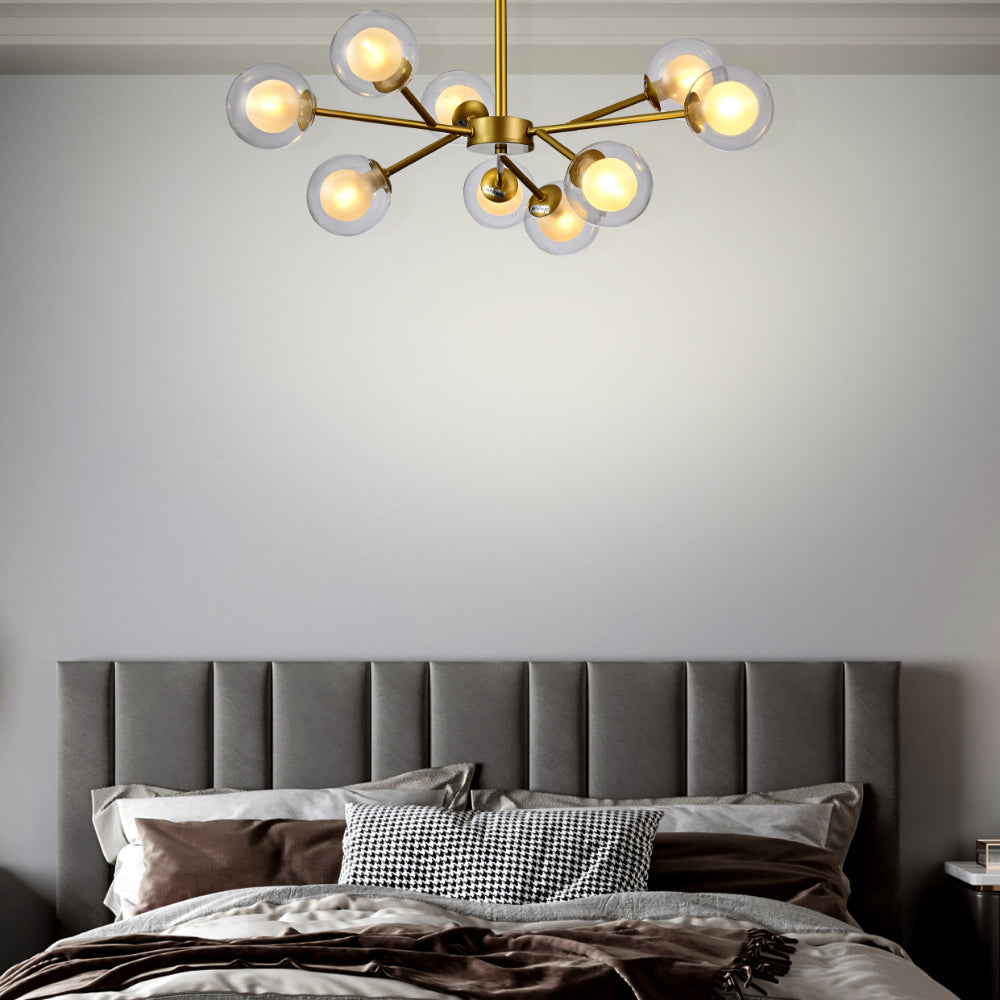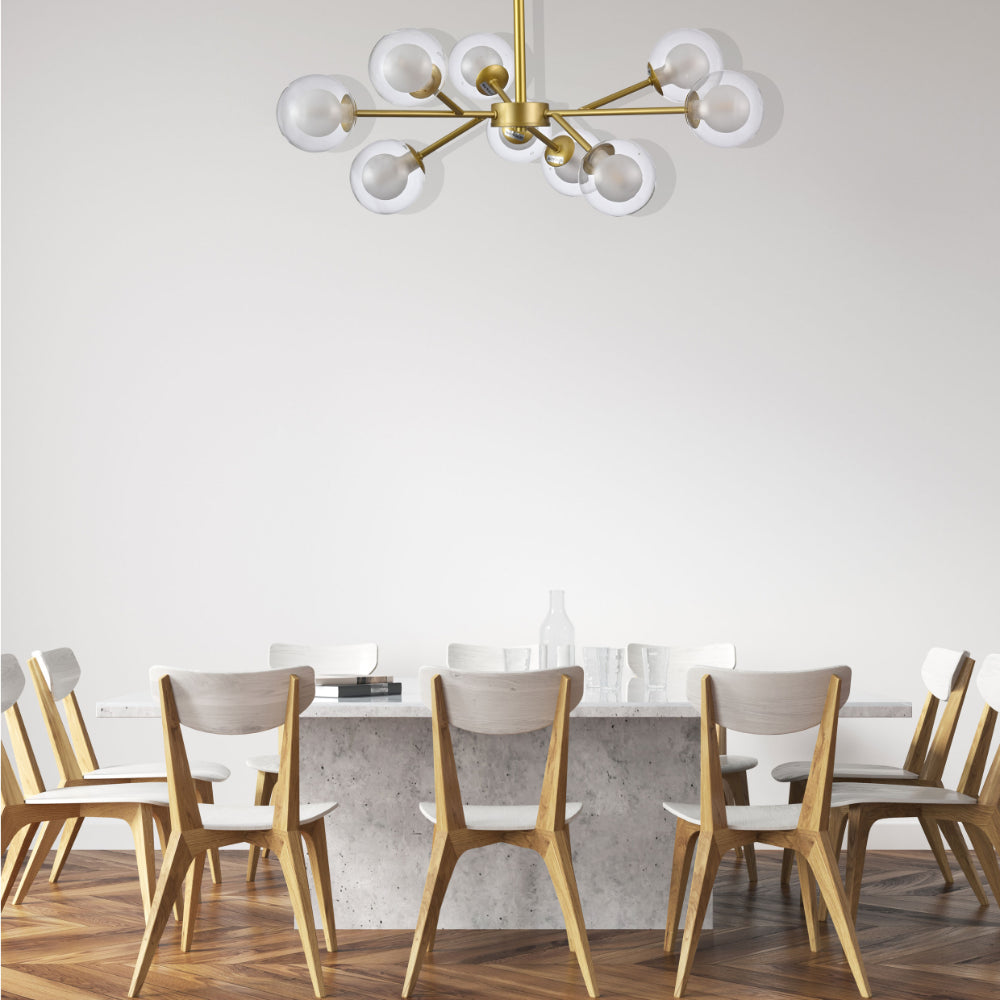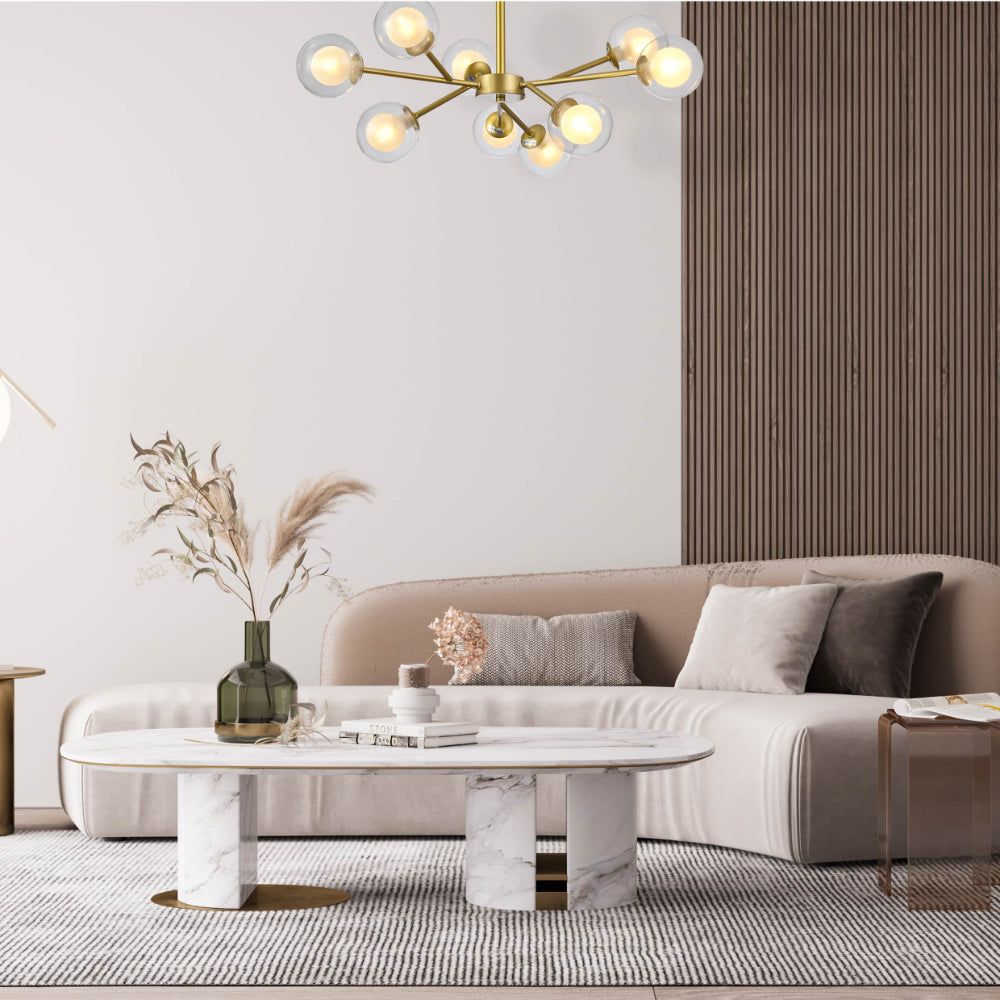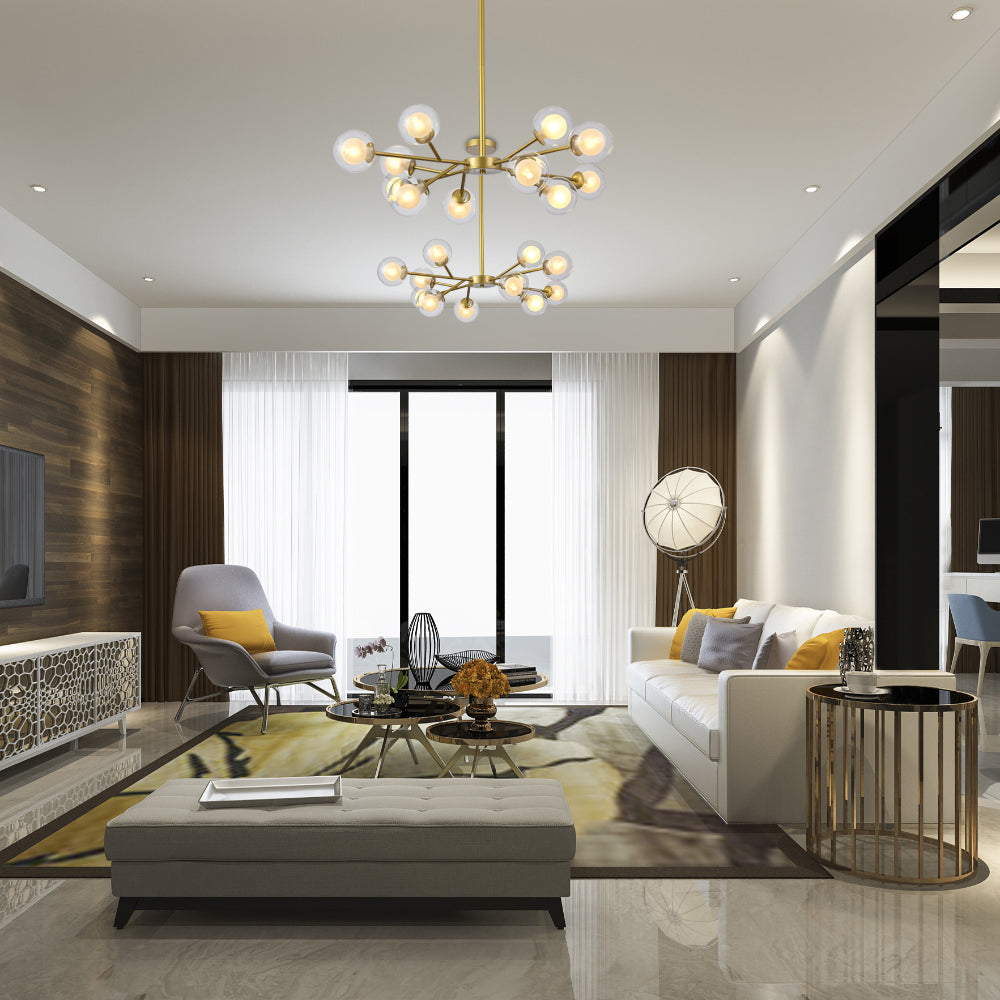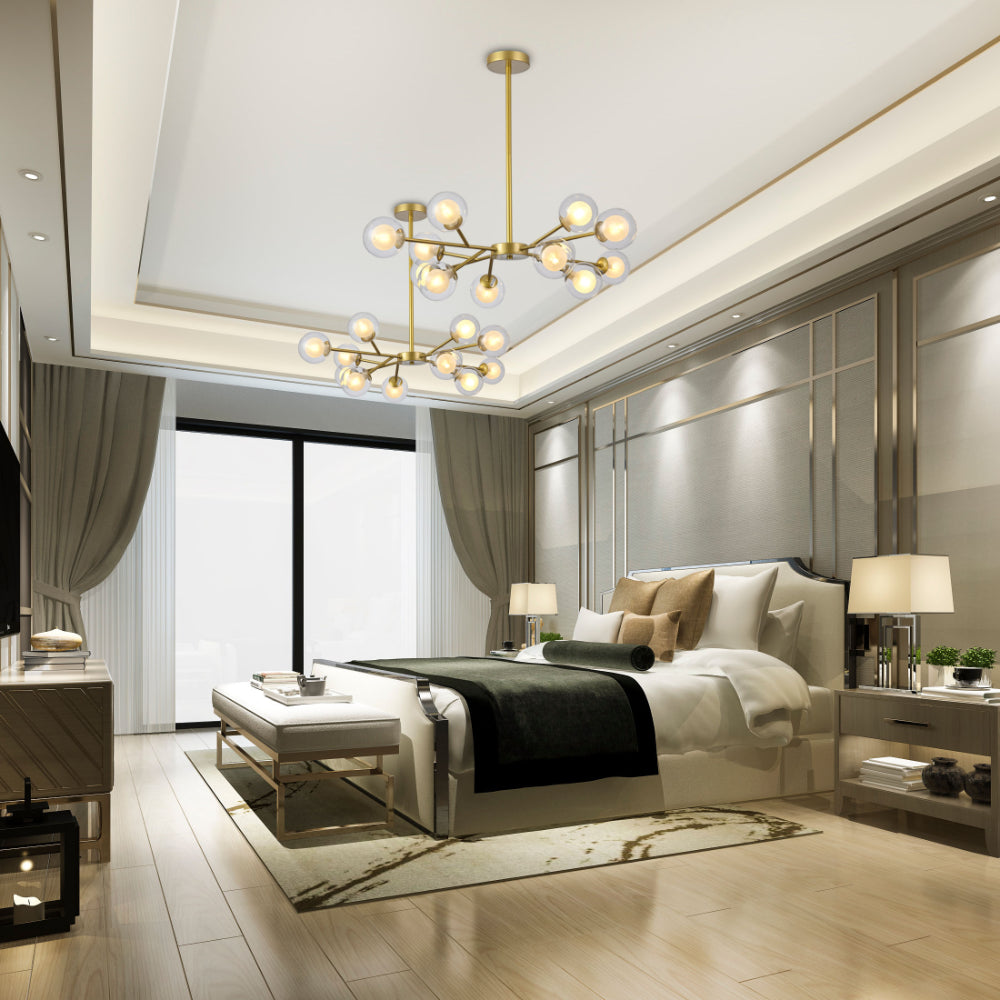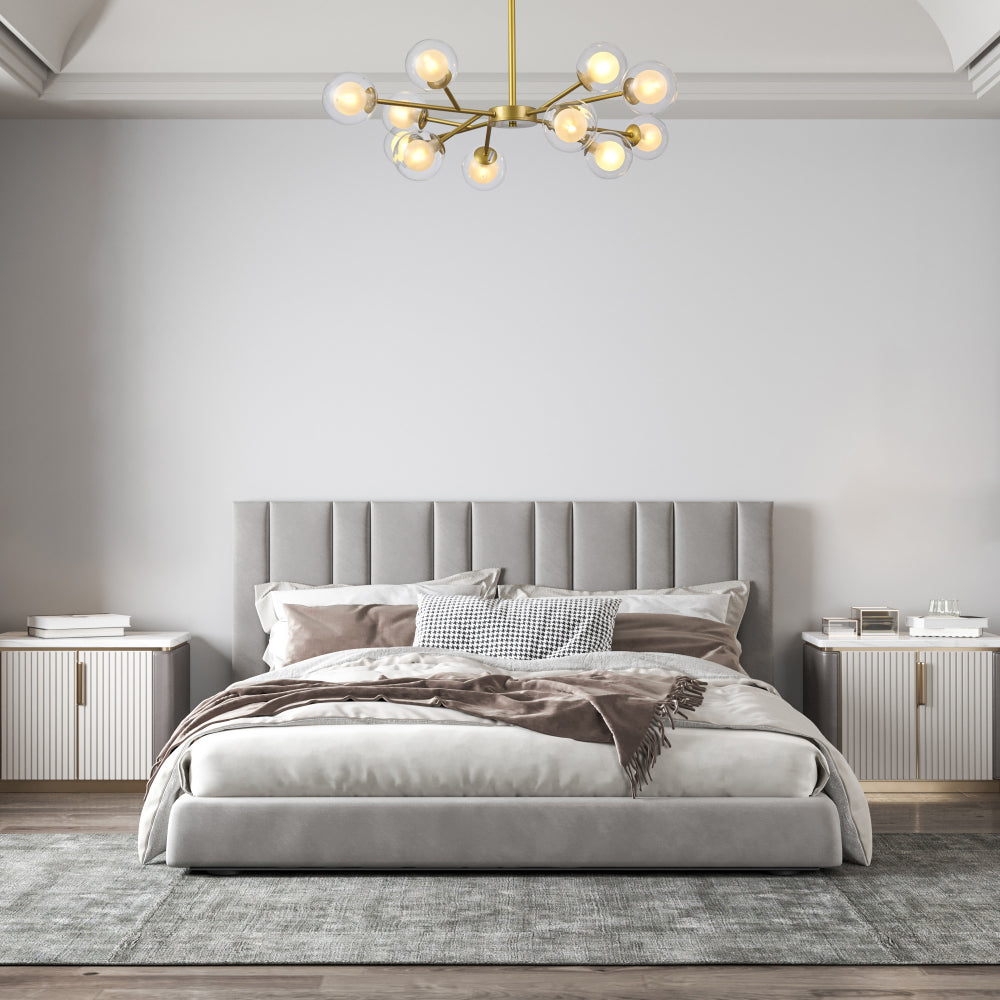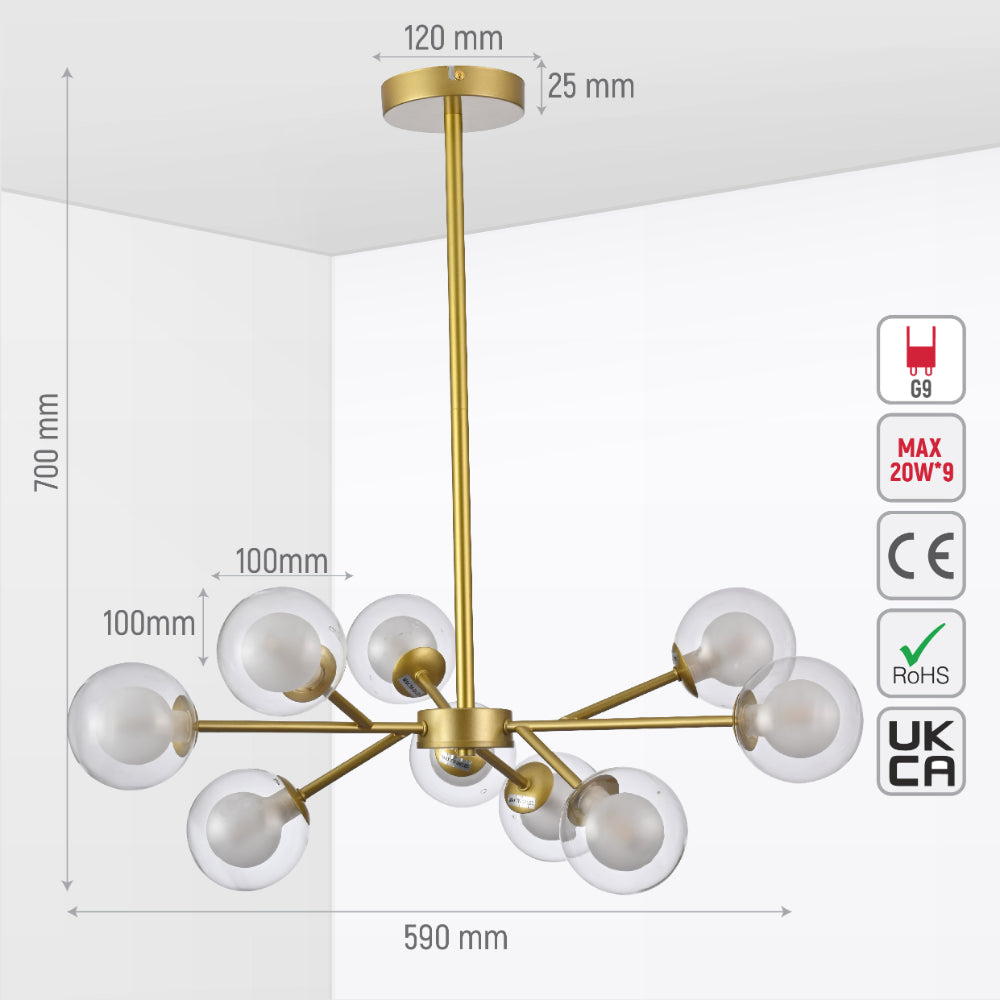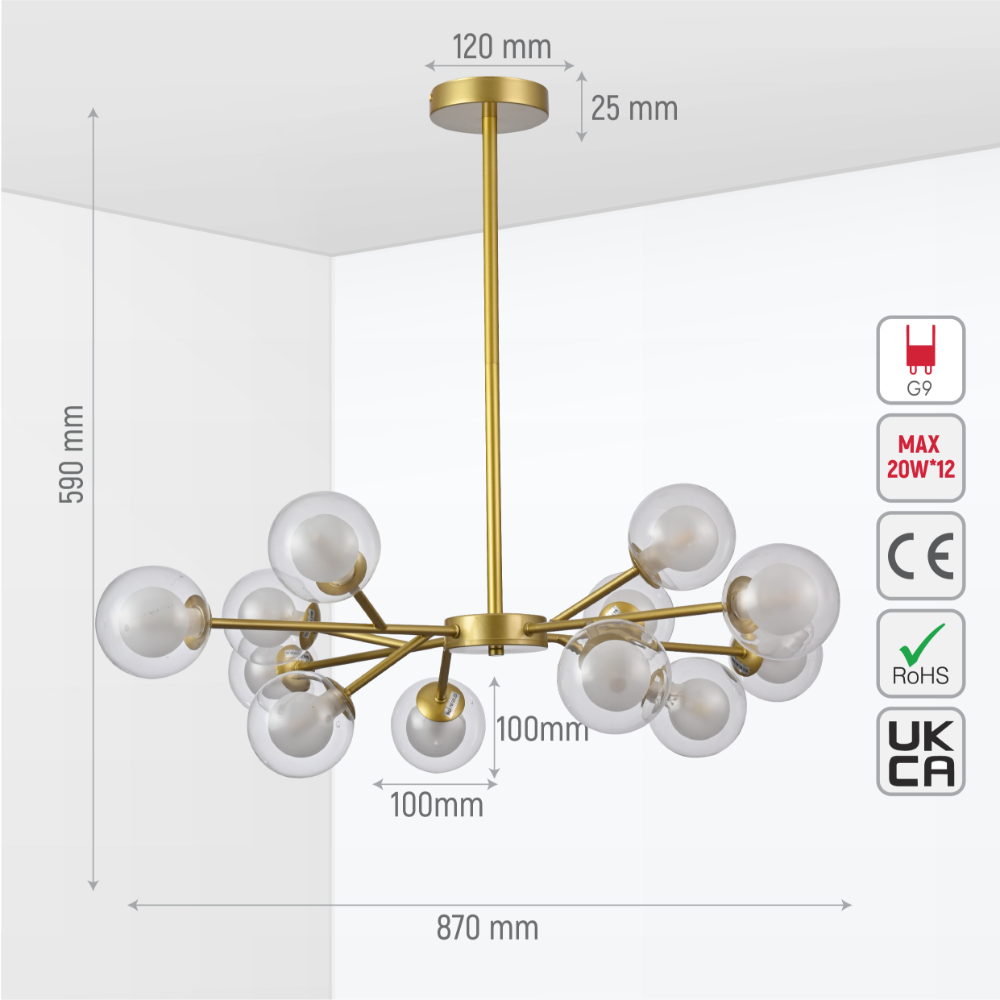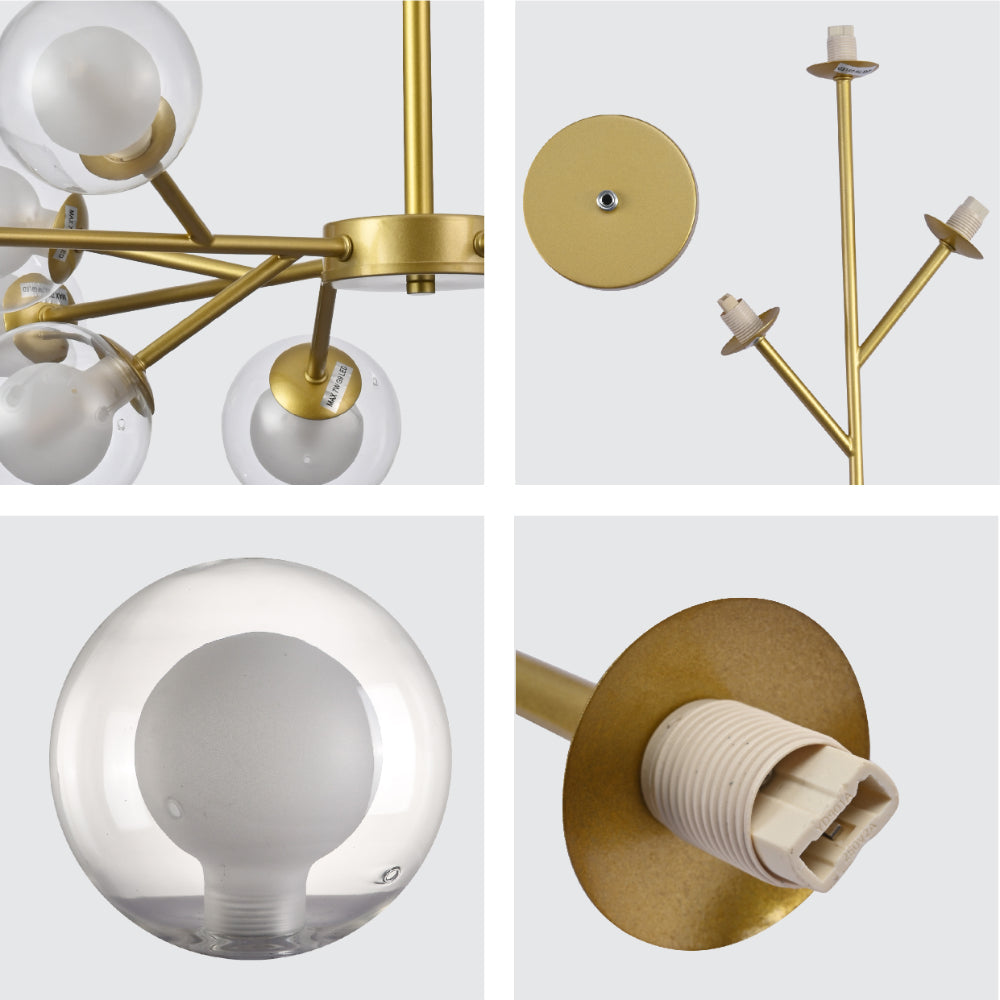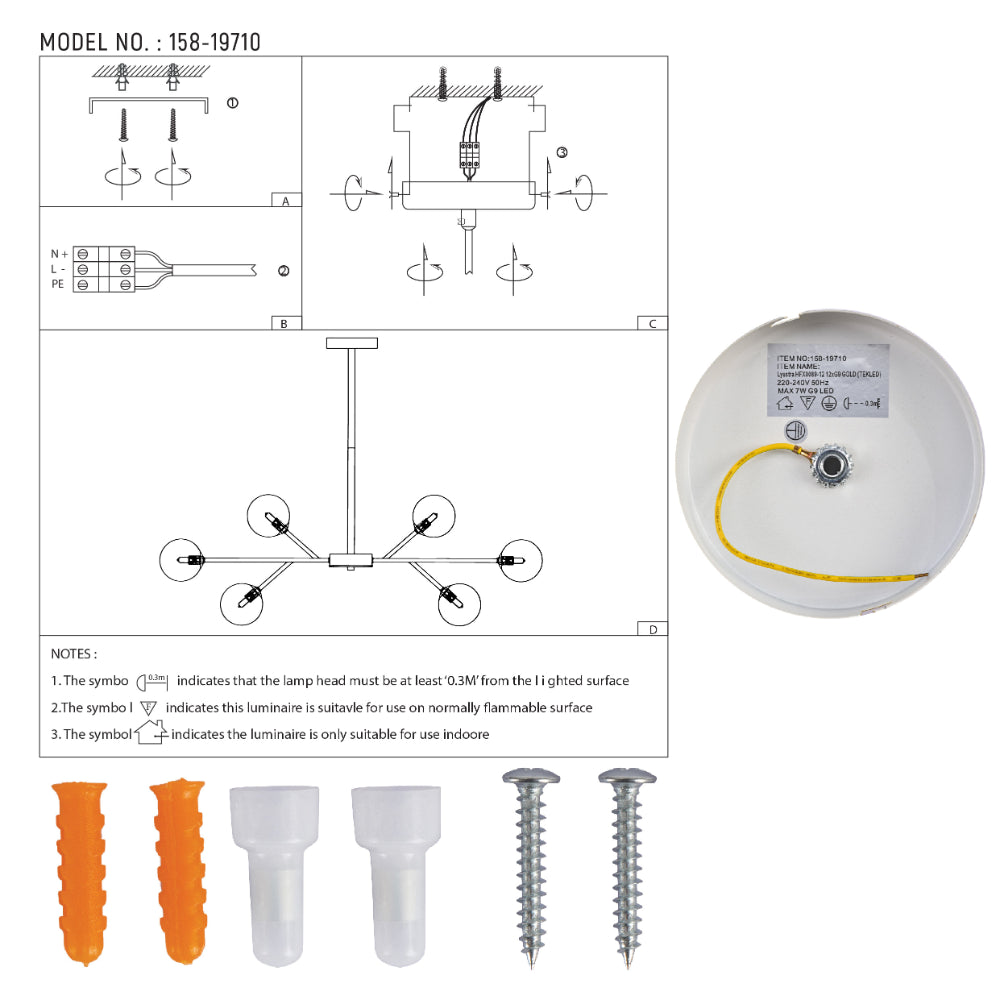 TEKLED
Modern Gold Ceiling Light with Double-Layered Globes - 9 Globe.
Modern Gold Ceiling Light with Double-Layered Globes
Modern Gold Ceiling Light with Double-Layered Globes
Introducing a contemporary masterpiece that effortlessly marries the elegance of gold with the simplicity of modern design. This ceiling light, available in two size options, draws inspiration from the delicate branches of a tree, presenting a minimalist yet striking visual appeal.

Where to Use:
Bedroom: Its calming branch-like design makes it perfect for bedrooms, casting a gentle glow that's conducive for relaxation.
Living Room: As a centerpiece, it can anchor your living space, complementing both modern and traditional furniture pieces.
Study or Home Office: The clear and frosty globes provide ample light, ideal for reading or working.
Cafes & Restaurants: Its chic design can elevate the ambiance, making diners' experiences more memorable.
Style & Decor Compatibility:
Modern Minimalist: The straight branches and dual-layered globes epitomize the minimalist ethos, making it a perfect fit for such interiors.
Scandinavian: The gold hue combined with the tree branch design resonates well with the Nordic love for nature and simplicity.
Contemporary: Its sleek design and innovative use of double-layered globes make it a standout piece for contemporary spaces.
Color Harmony:
The lustrous gold finish of this ceiling light introduces a layer of sophistication to any room. When set against neutral backdrops like whites, grays, or creams, it becomes a captivating focal point. The dual-layered globes, with their clear outer and frosty inner layers, create a mesmerizing light effect, adding depth and dimension to the space.

Furniture Pairing Tips:
Modern Furniture: Sleek sofas, glass tables, and metal accents will echo the light's contemporary vibe.
Wooden Elements: Whether it's a wooden coffee table or bookshelf, the gold finish will beautifully contrast and highlight wood grains.
Textured Fabrics: Consider pairing with velvety cushions or rugs in deep hues to create a rich, layered look.
For homeowners aiming for a chic yet understated look or designers seeking a versatile piece for various projects, this ceiling light is an impeccable choice. Its use of G9 bulbs ensures efficient lighting, making spaces feel warm and inviting. Don't forget to choose the right size option to fit your space perfectly!
Technical Specifications
| | |
| --- | --- |
| Product Code | 158-19708 | 158-19710 |
| Name | Modern Gold Ceiling Light with Double-Layered Globes |
| Model | Modern Chandelier,Art Deco |
| Power | MAX 9W*9 | MAX 9W*12 |
| Power Source | Hardwired |
| Voltage | 220/240Vac 50/60Hz |
| Lamp Holder Type | G9 Snap Fix |
| Lamp Holder Quantity | 9 | 12 |
| Protection Class | Class I |
| Dimmability | Dimmable if used with dimmable bulbs |
| Light Source | Bulb |
| Bulbs | Bulbs are not included |
| IP Class | IP20 |
| Mount Type | Suspended |
| Product Dimensions (L x W x H) (D x H) | D700*590mm | D870*590mm |
| Product Length | 590mm | 590mm |
| Shape | Globe,Arm |
| Material | Steel, Glass |
| Product Colour | Gold,Clear |
| Paint Type | Electroplated |
| Shade Material | Glass |
| Size of Shade(s) | D100*100mm |
| Shade Colour | Clear |
| Size of Rose | D120*25mm |
| Suspension Type | Rod |
| Operating Temperature (°C) | -20/+45 C |
| Warranty | 3 year |
| Box Dimension (L x W x H) | 390*270*290mm | 390*270*370mm |
| Net Weight | 1.5kg | 1.93kg |
| Gross Weight | 2.0kg | 2.56kg |
| Box Content | 1Light fixture,User manual, Accessories package |
| Pieces/Box | 1 |
| Certifications | UKCA, CE, RoHS |