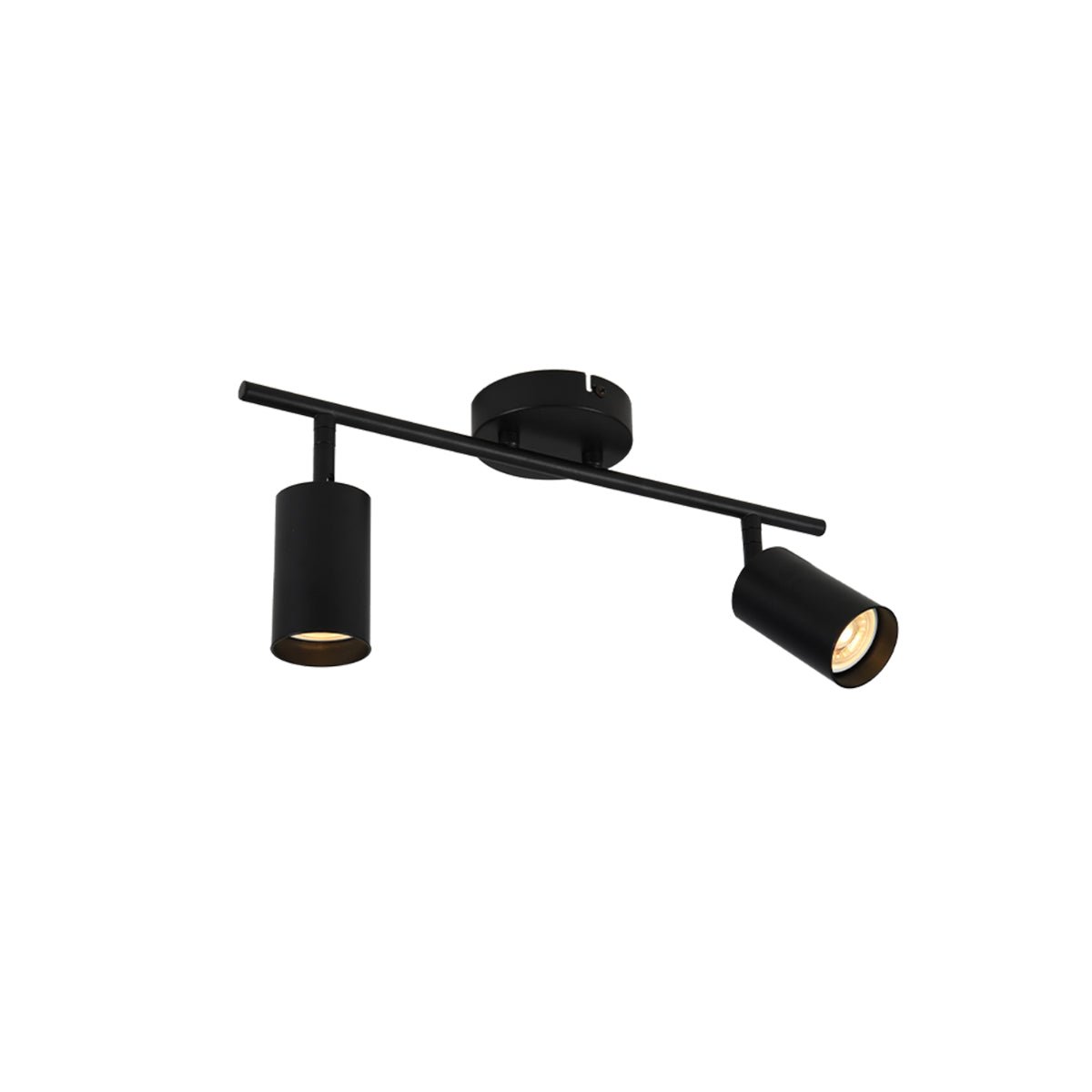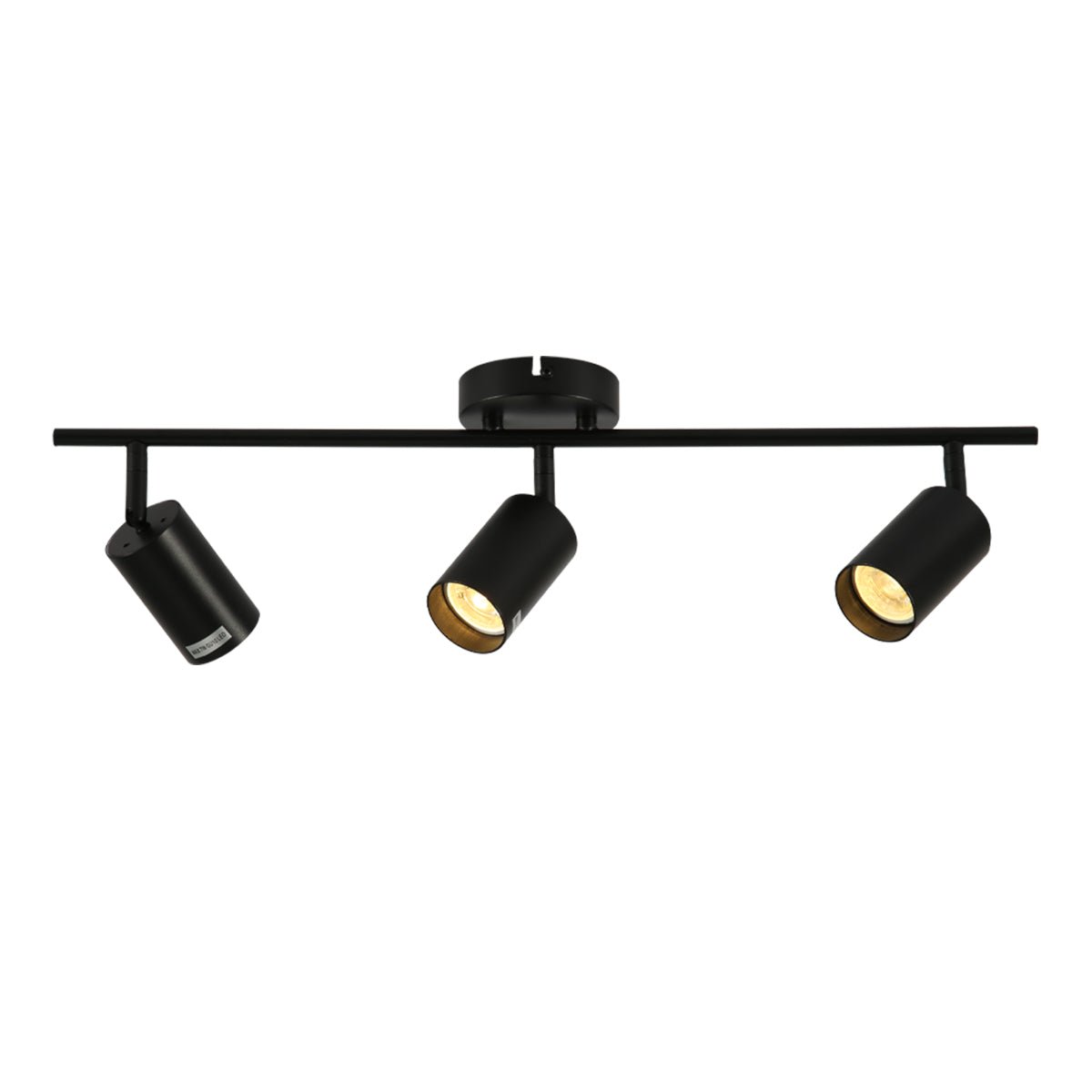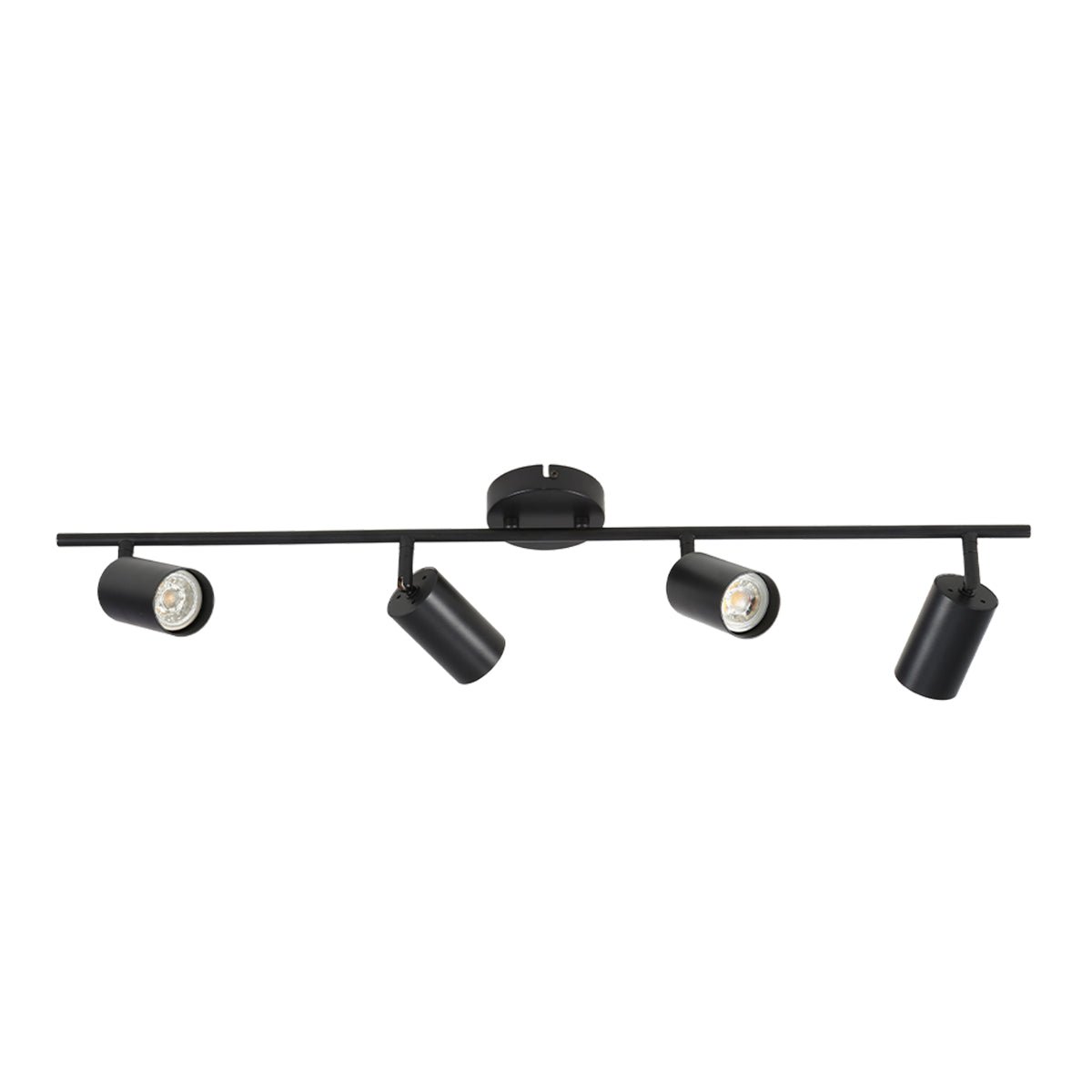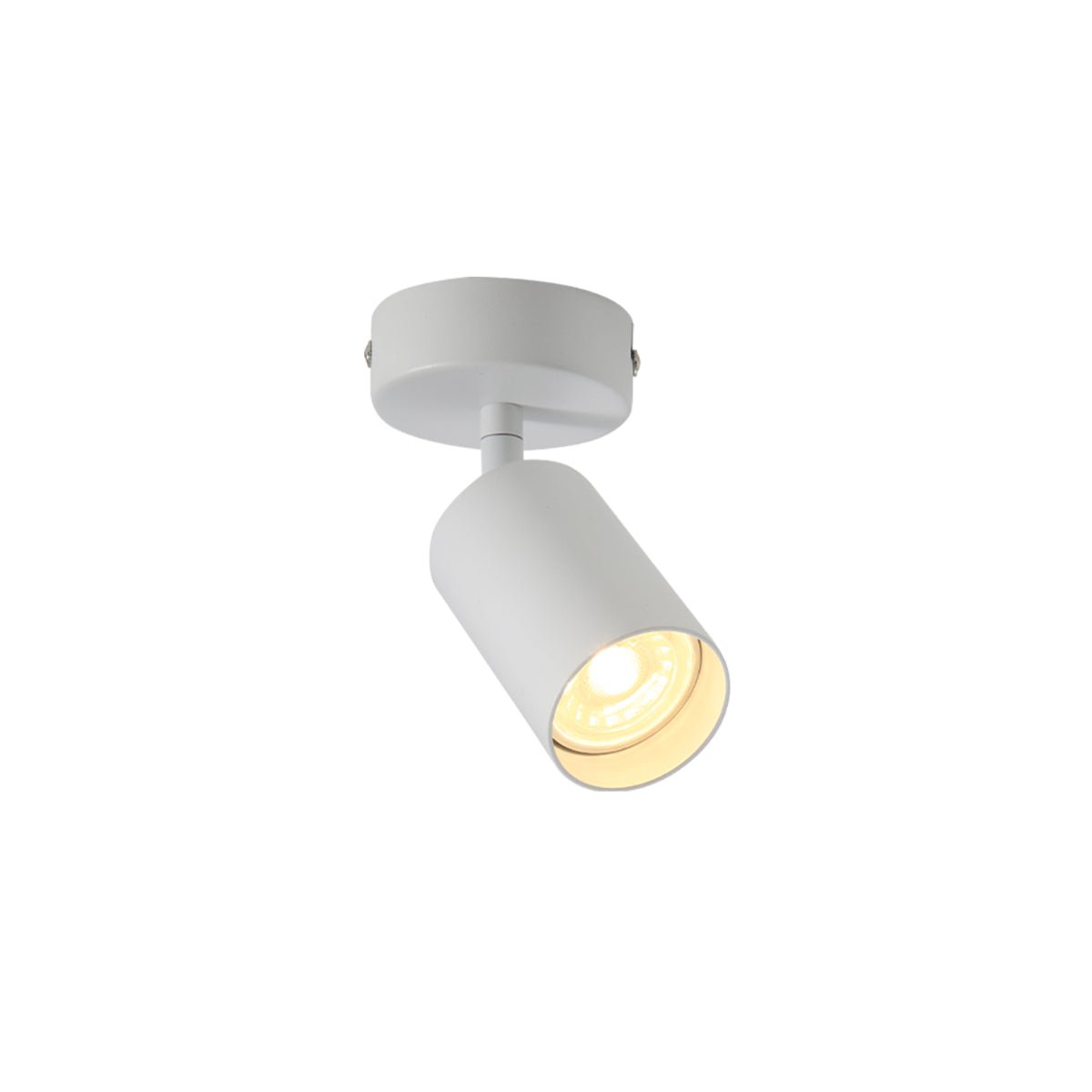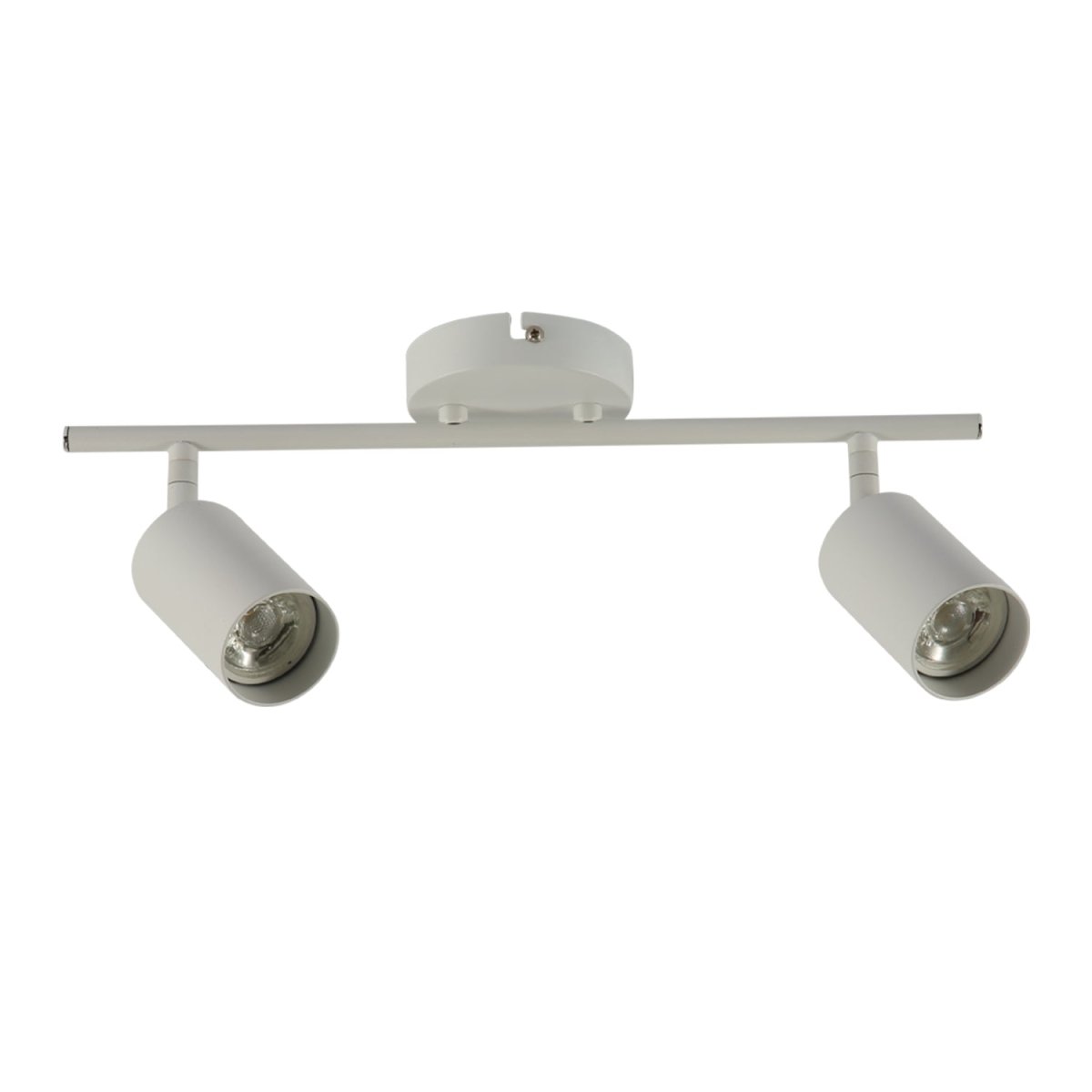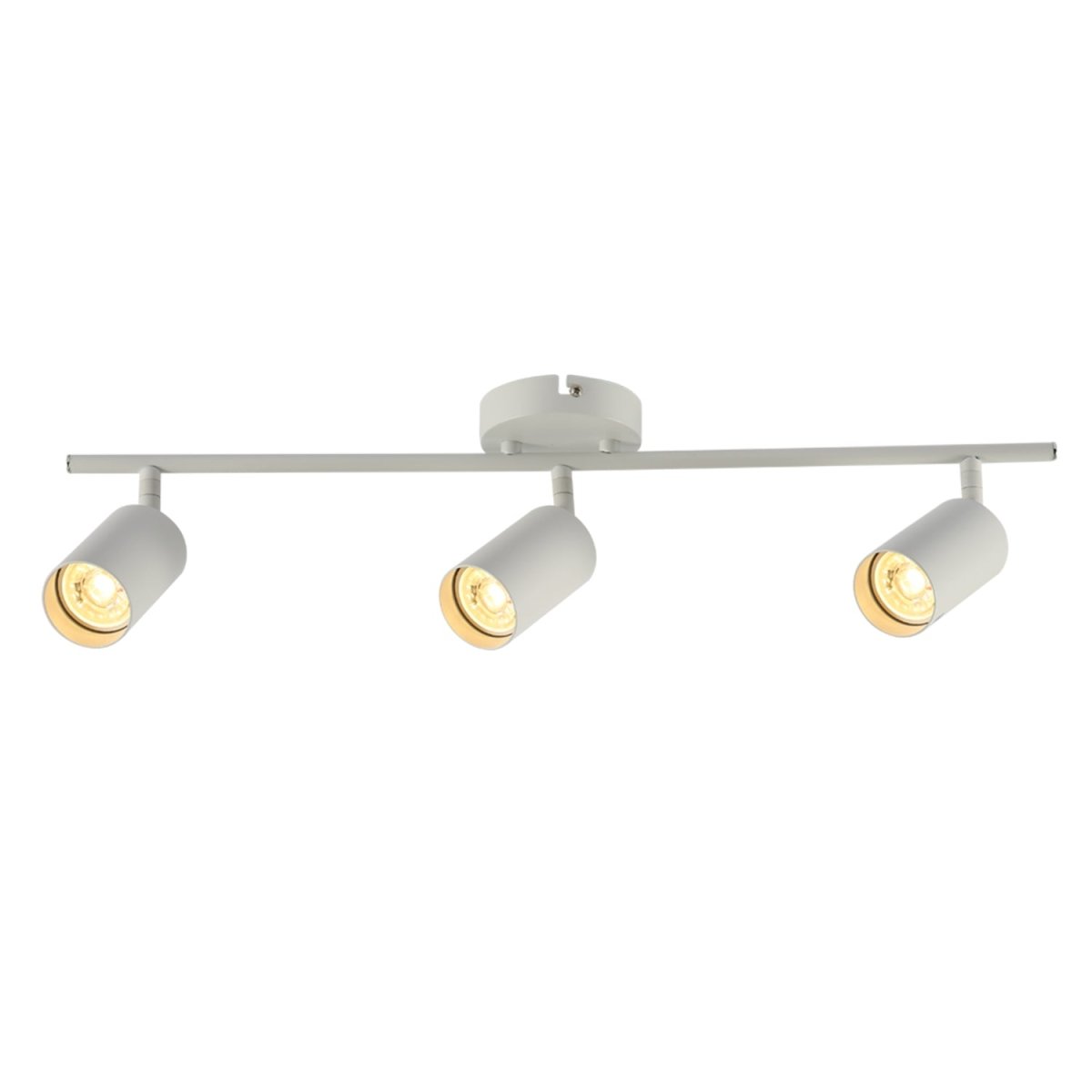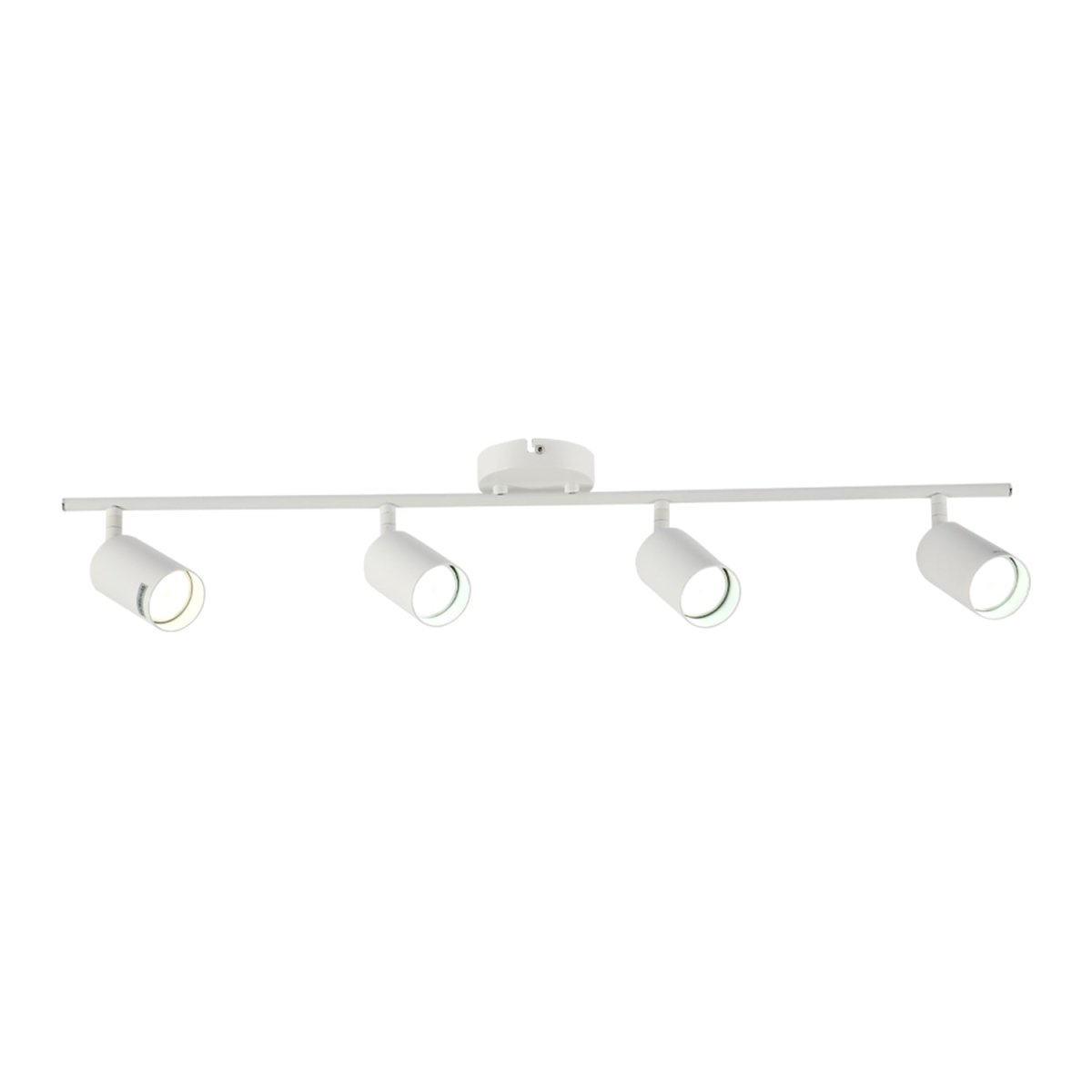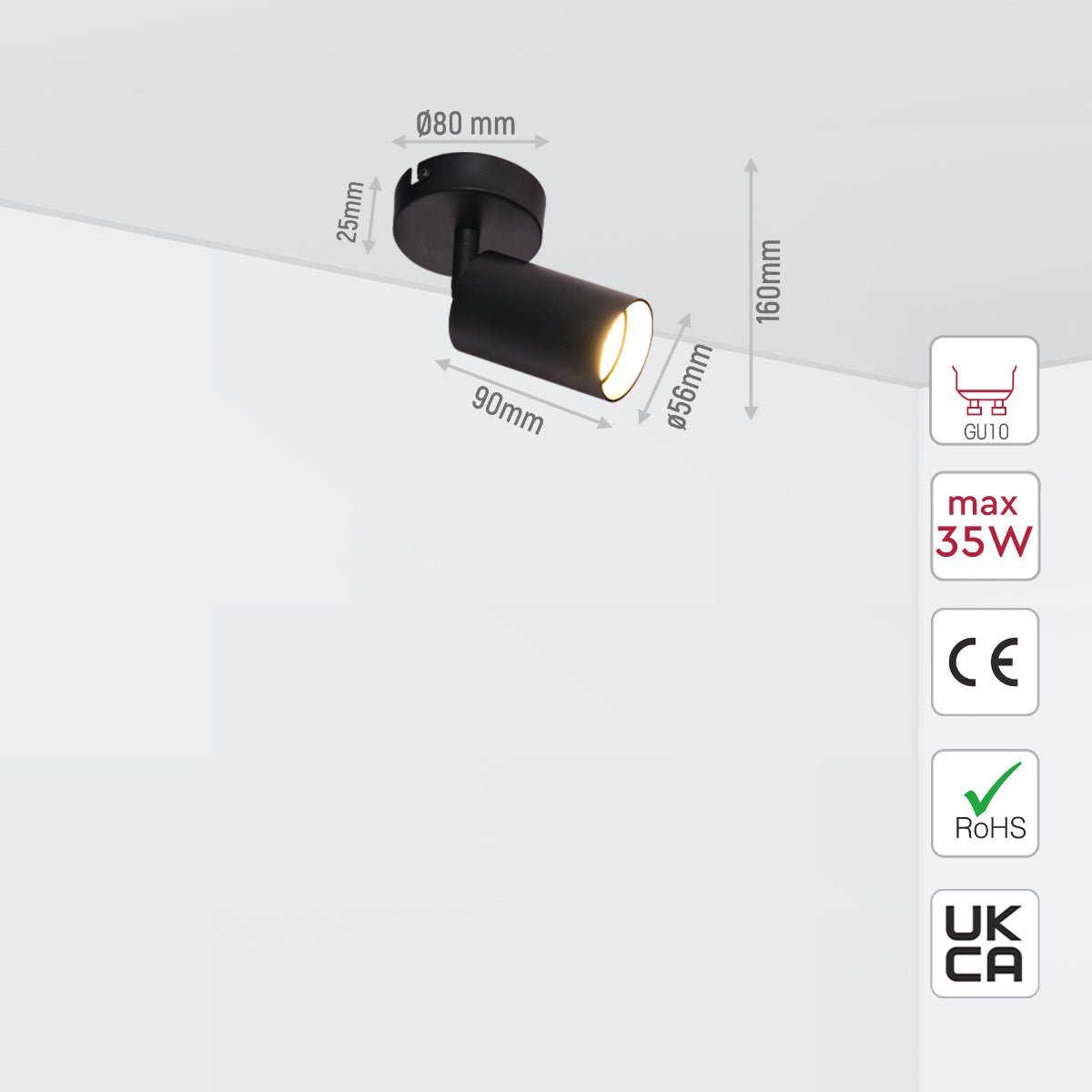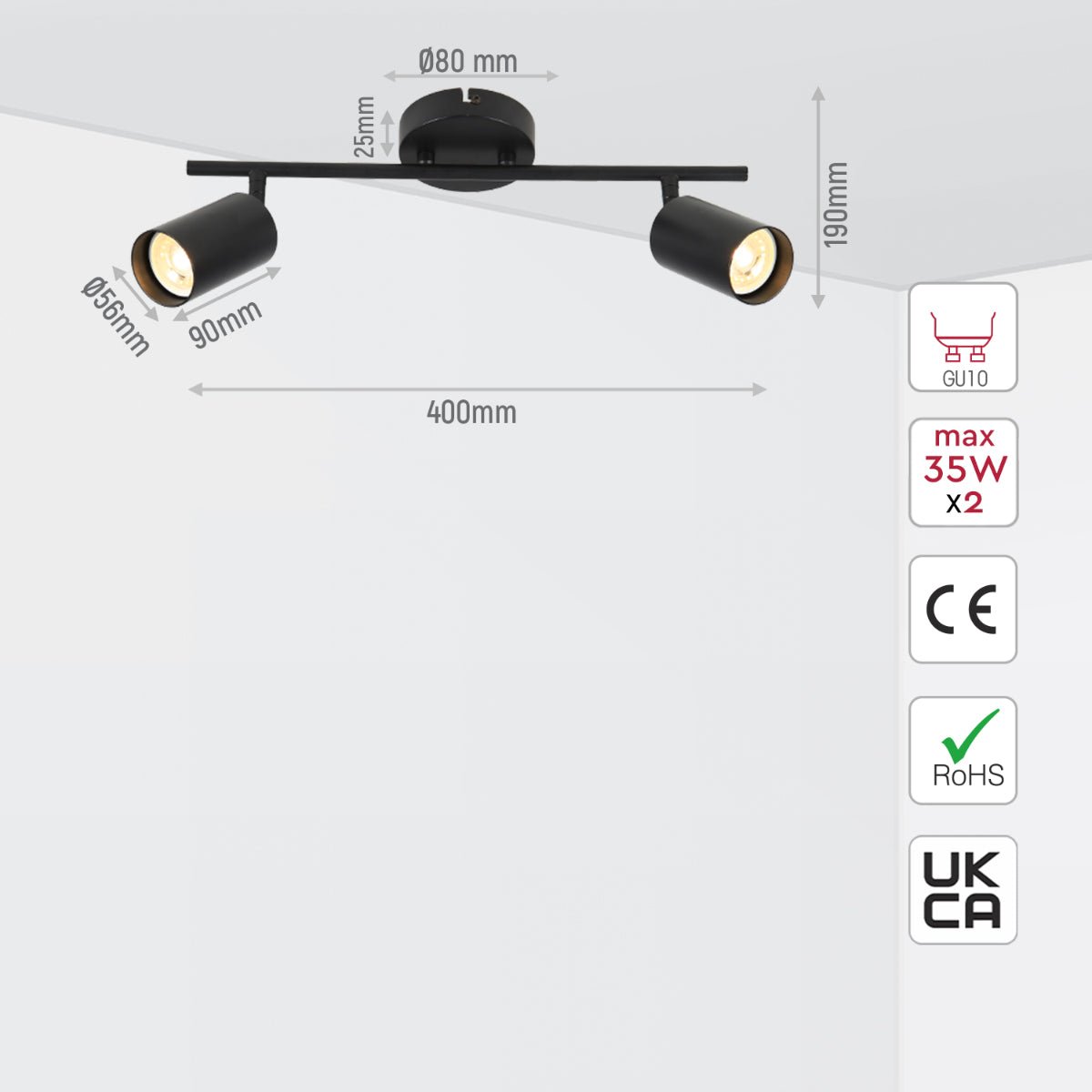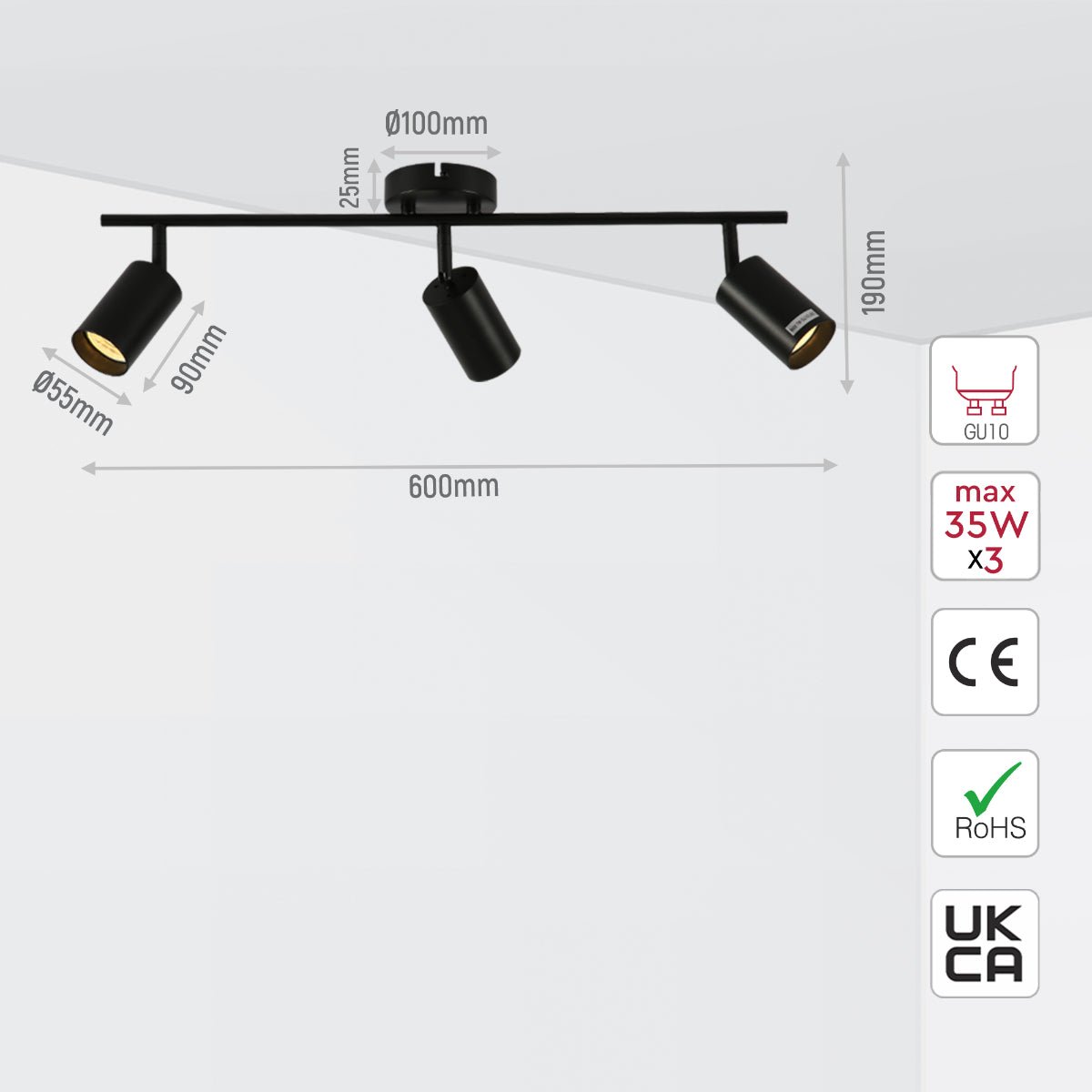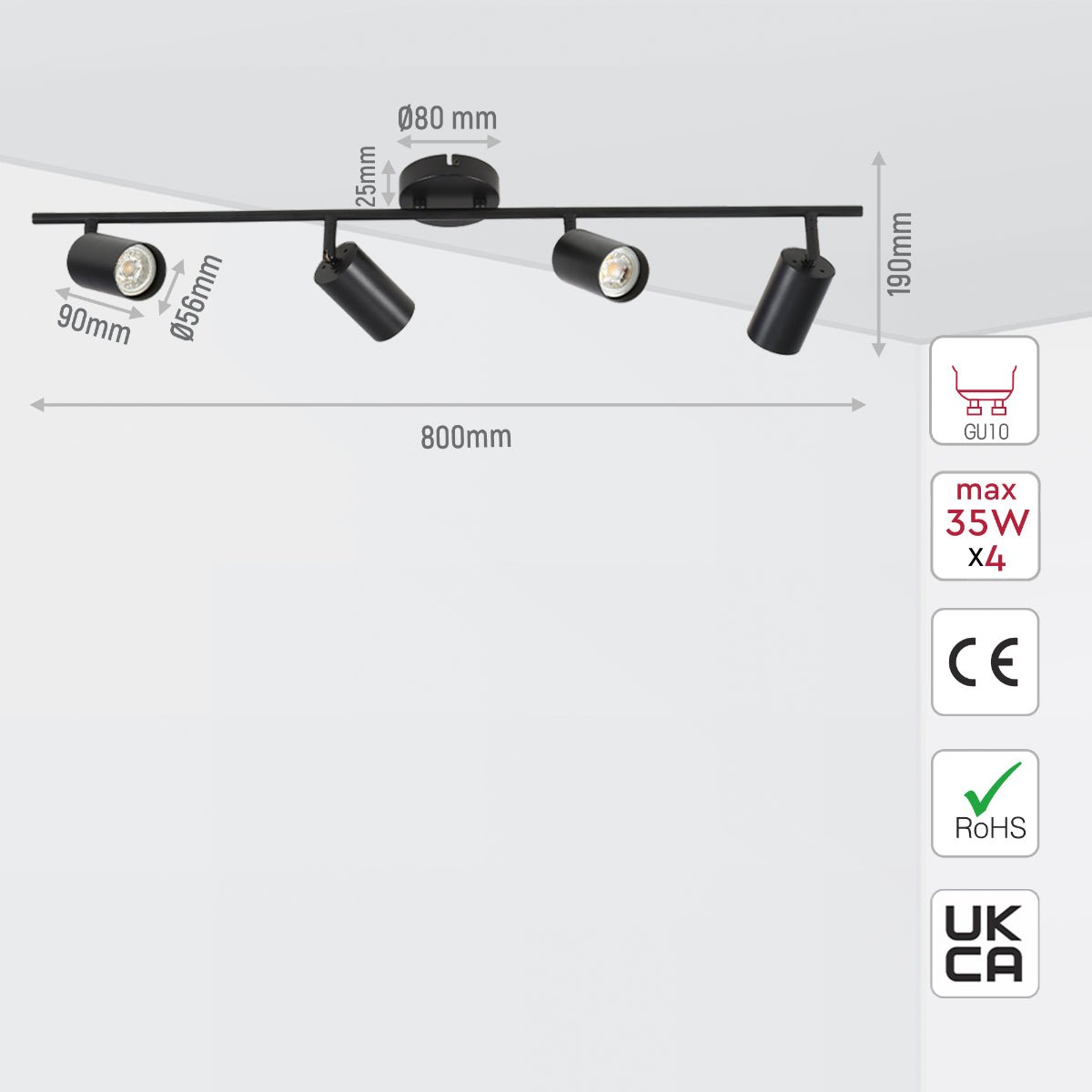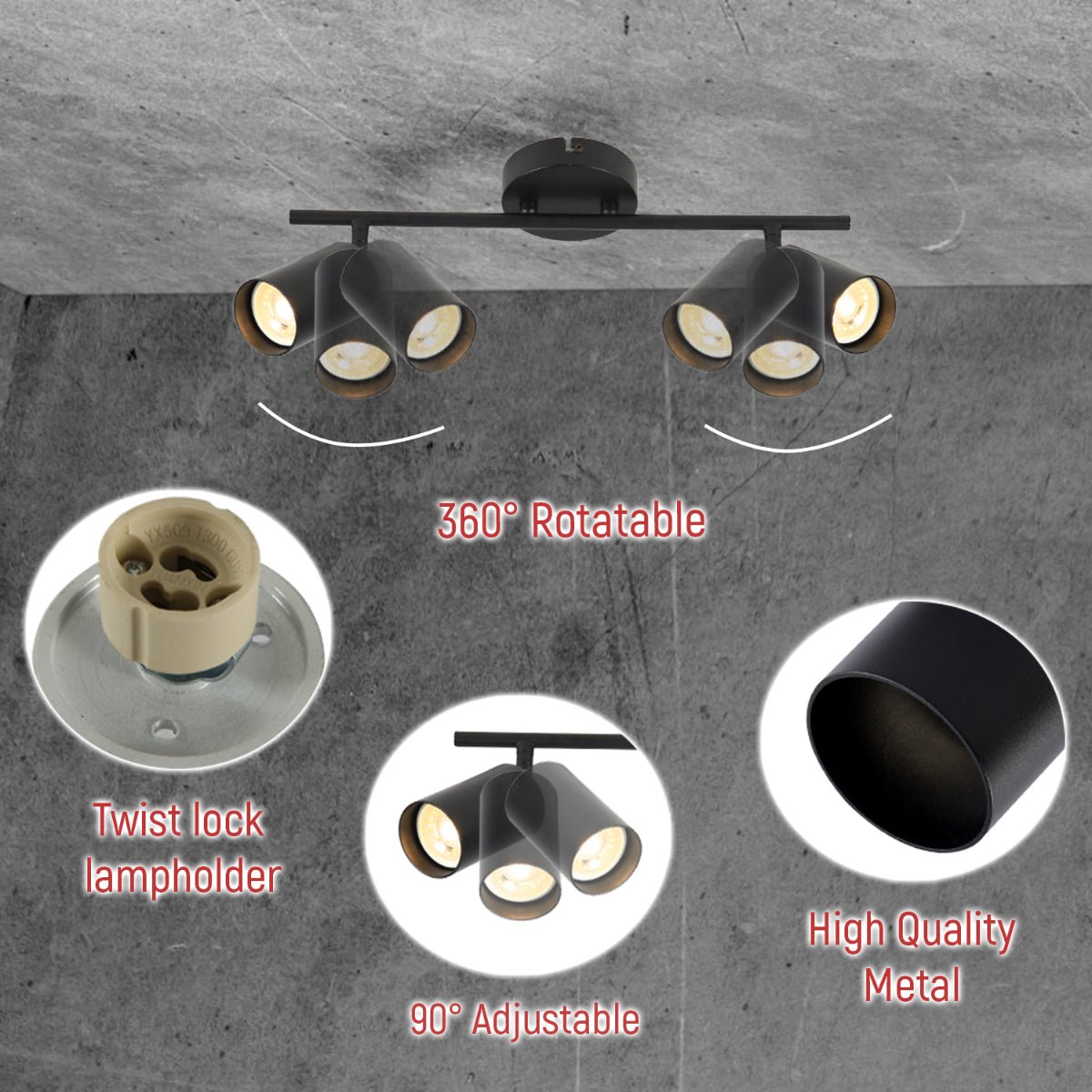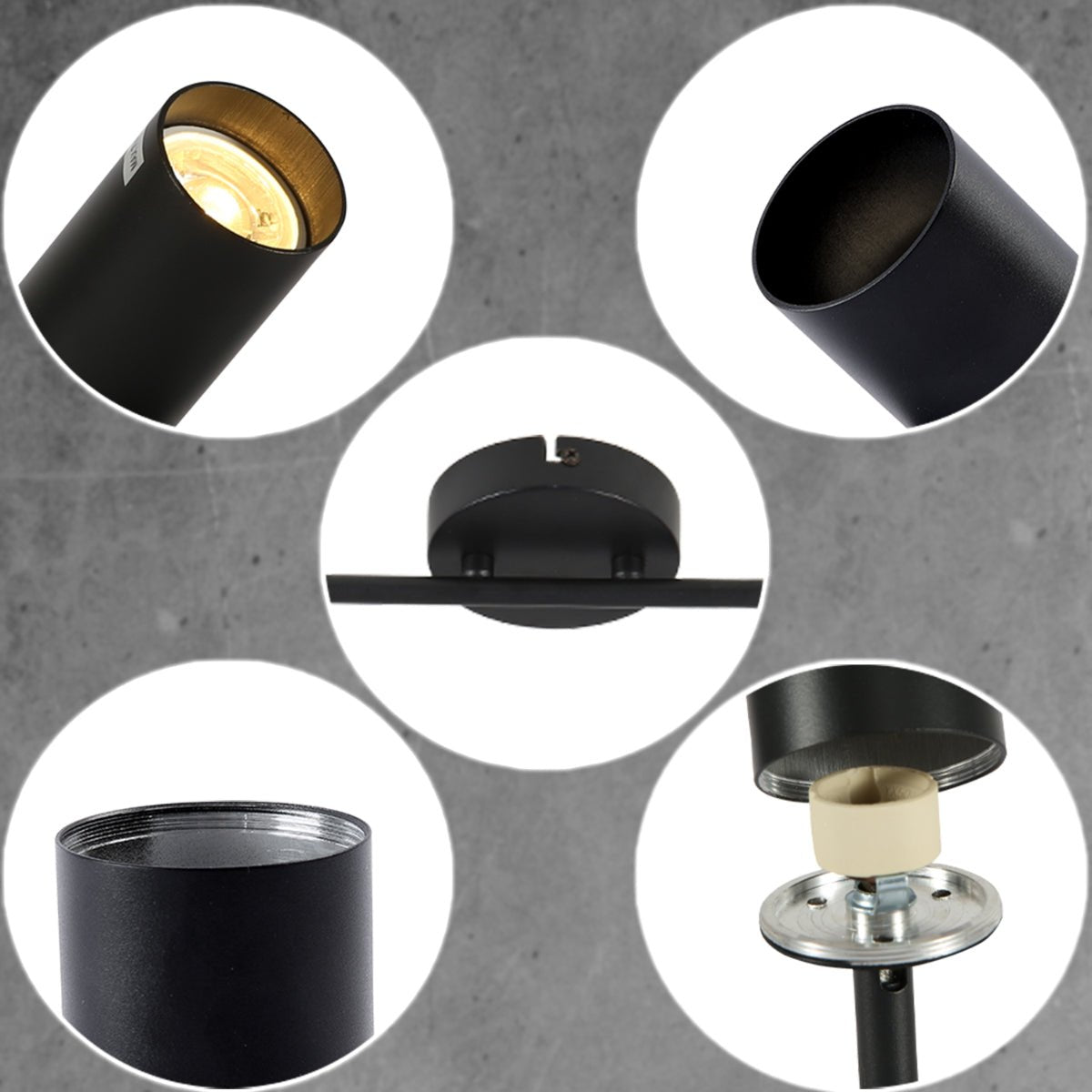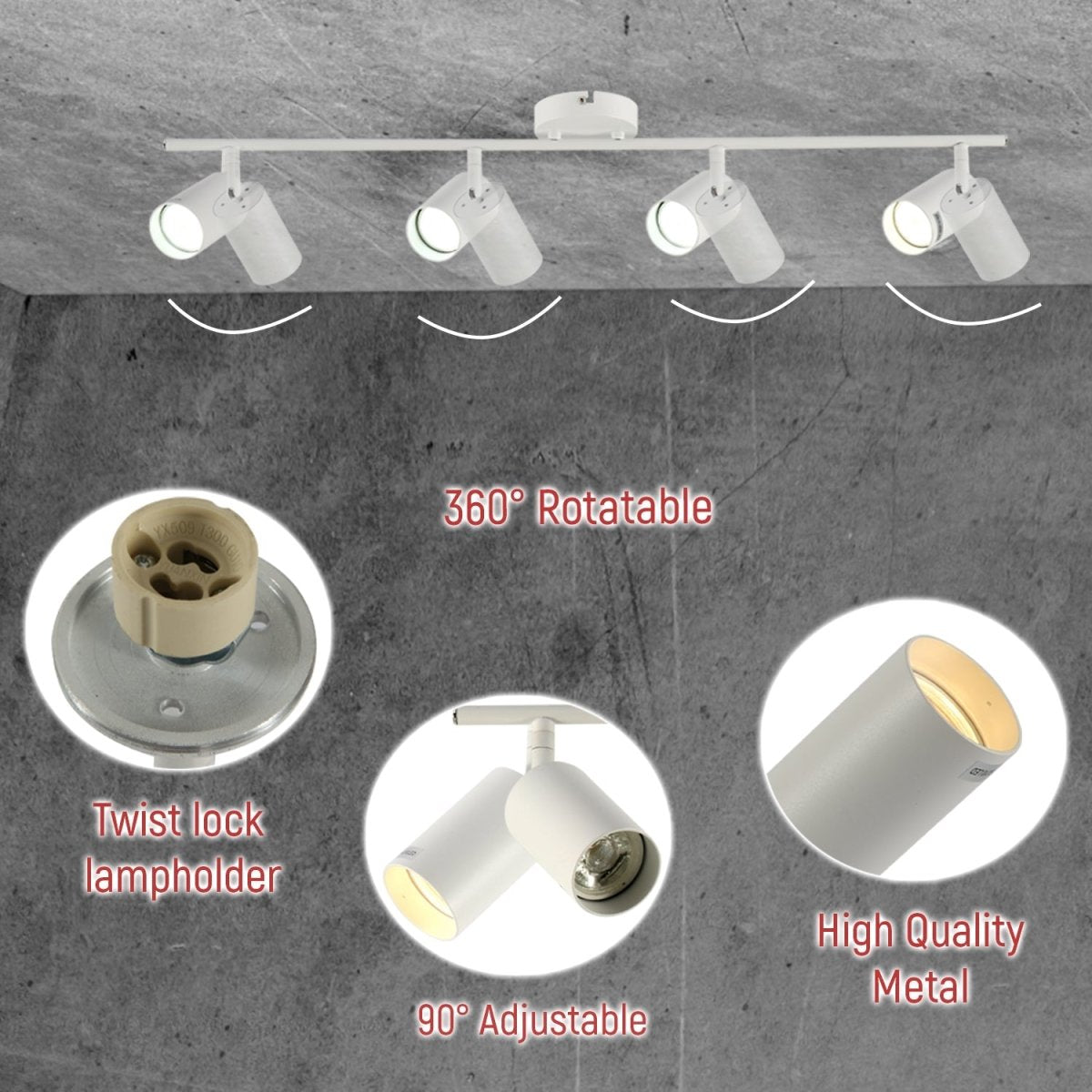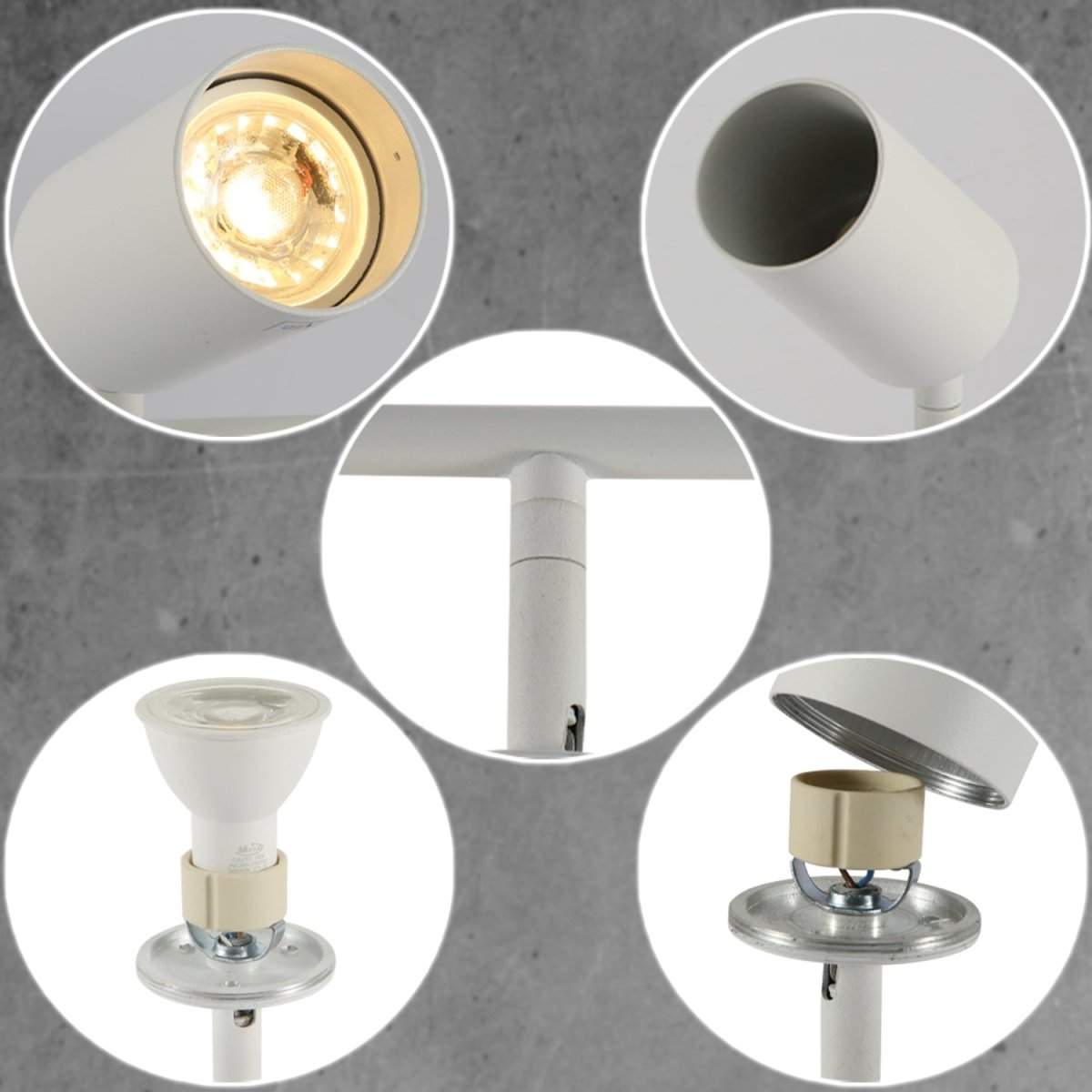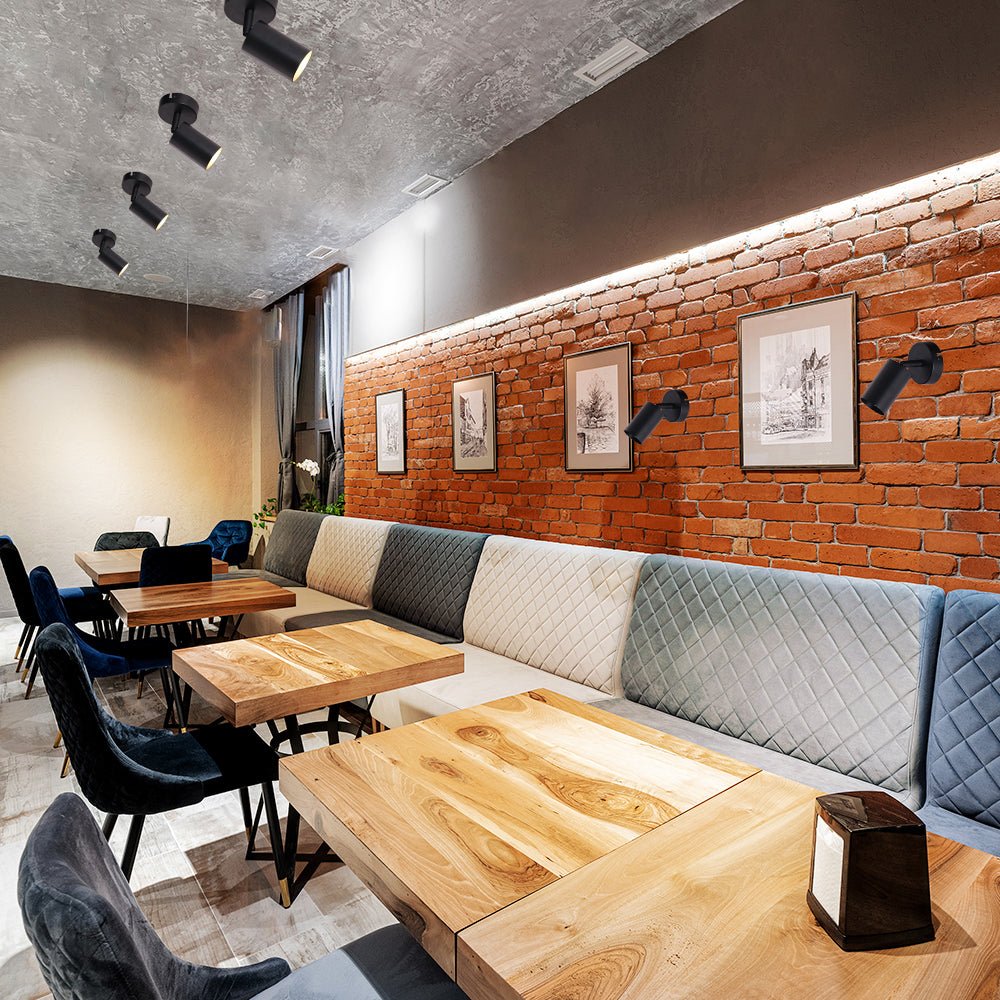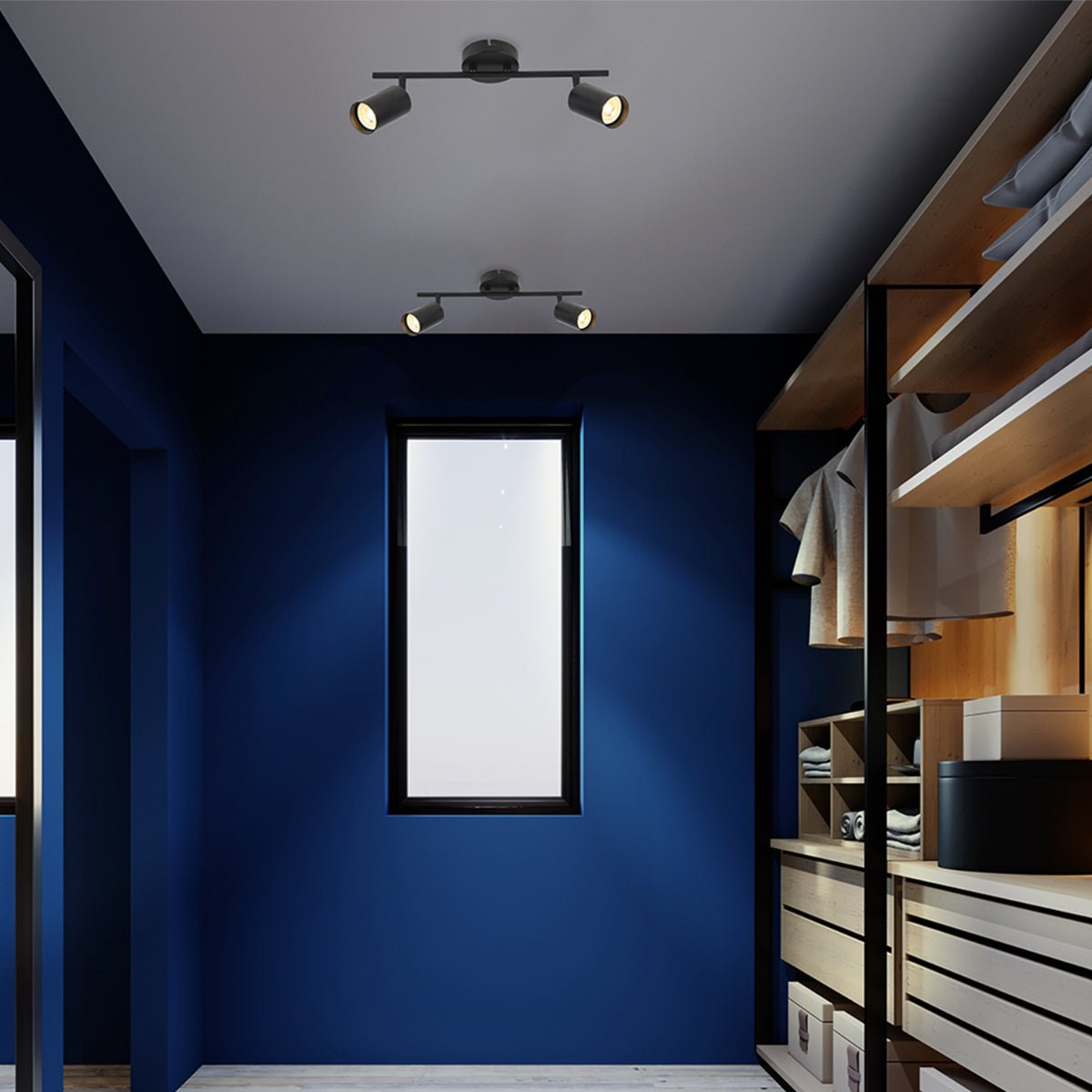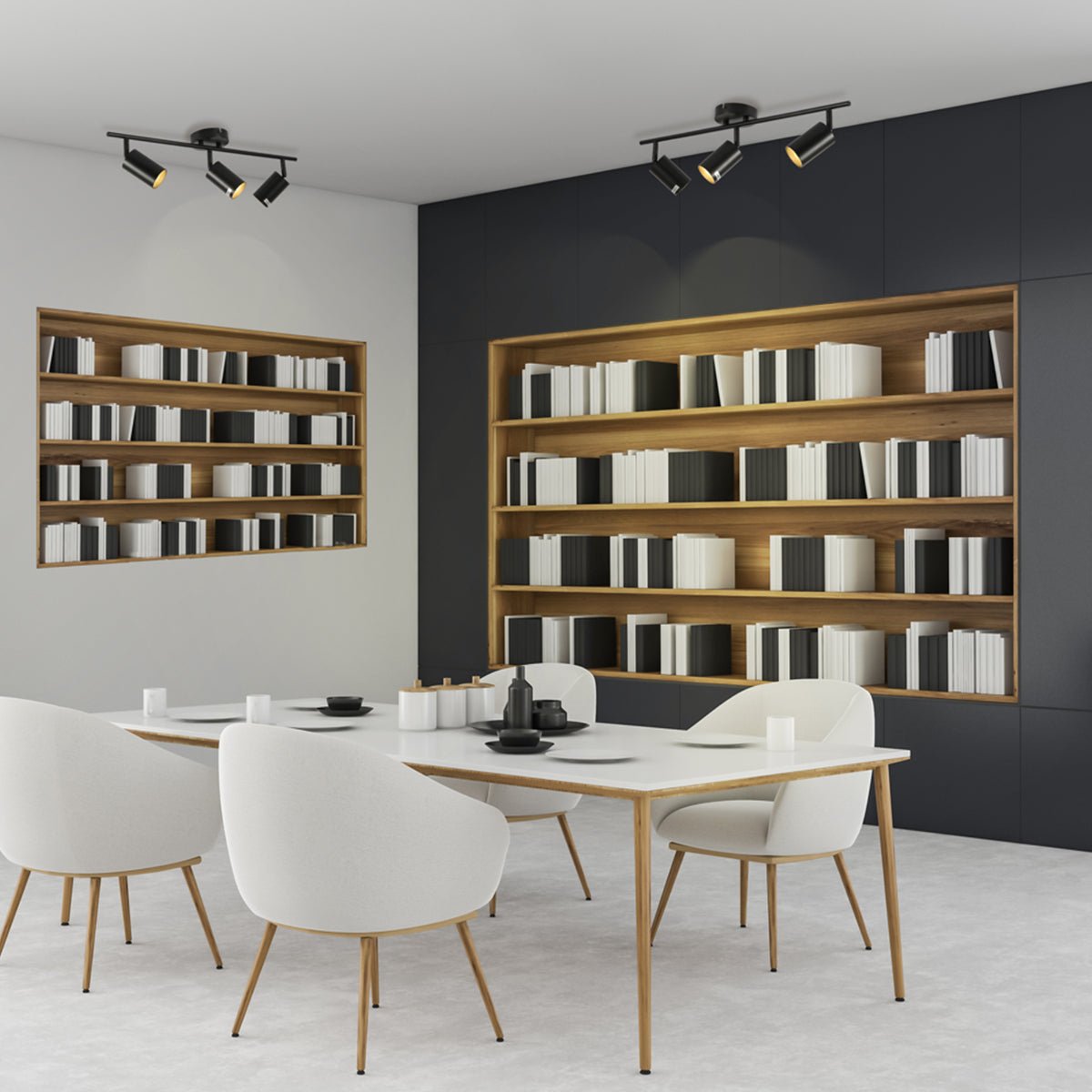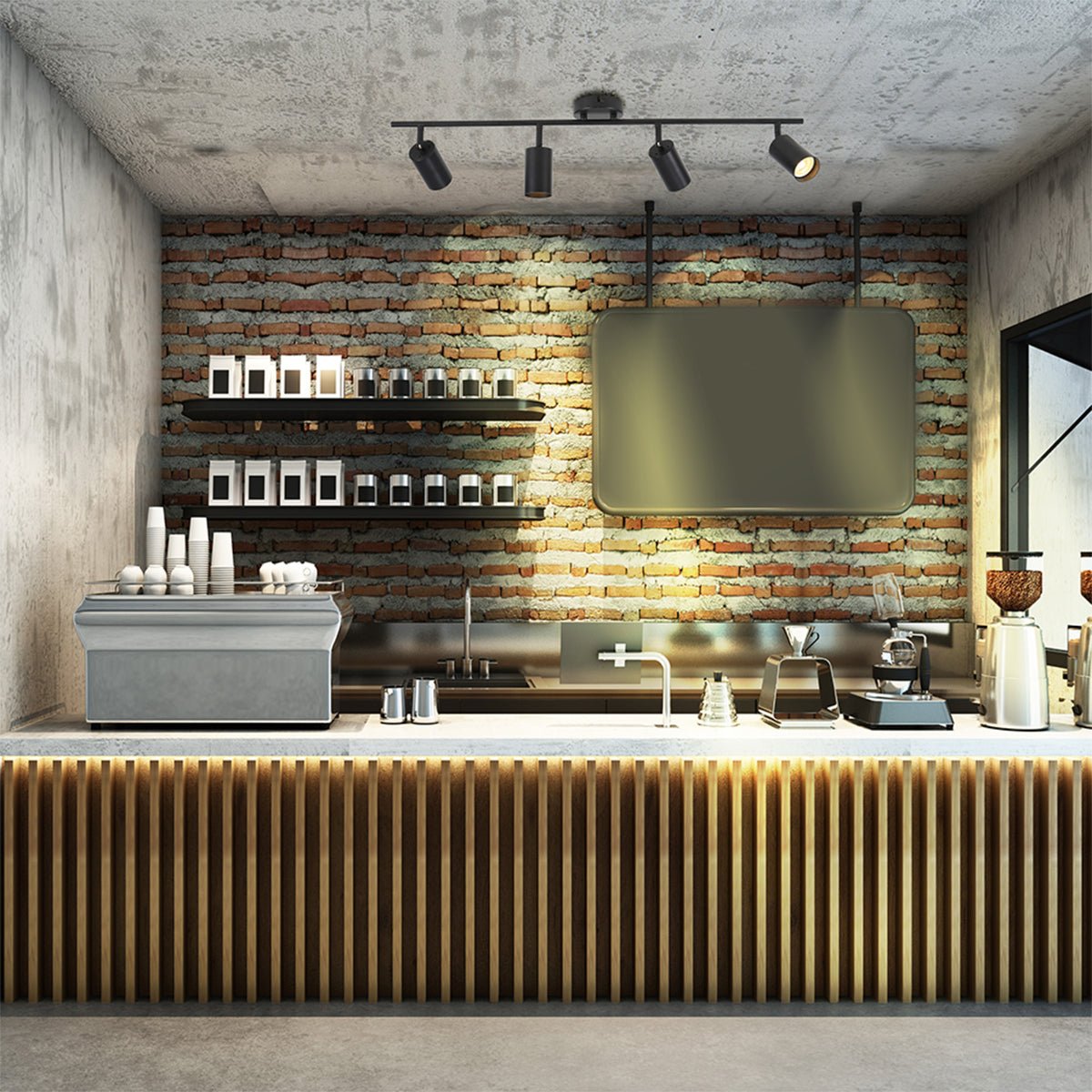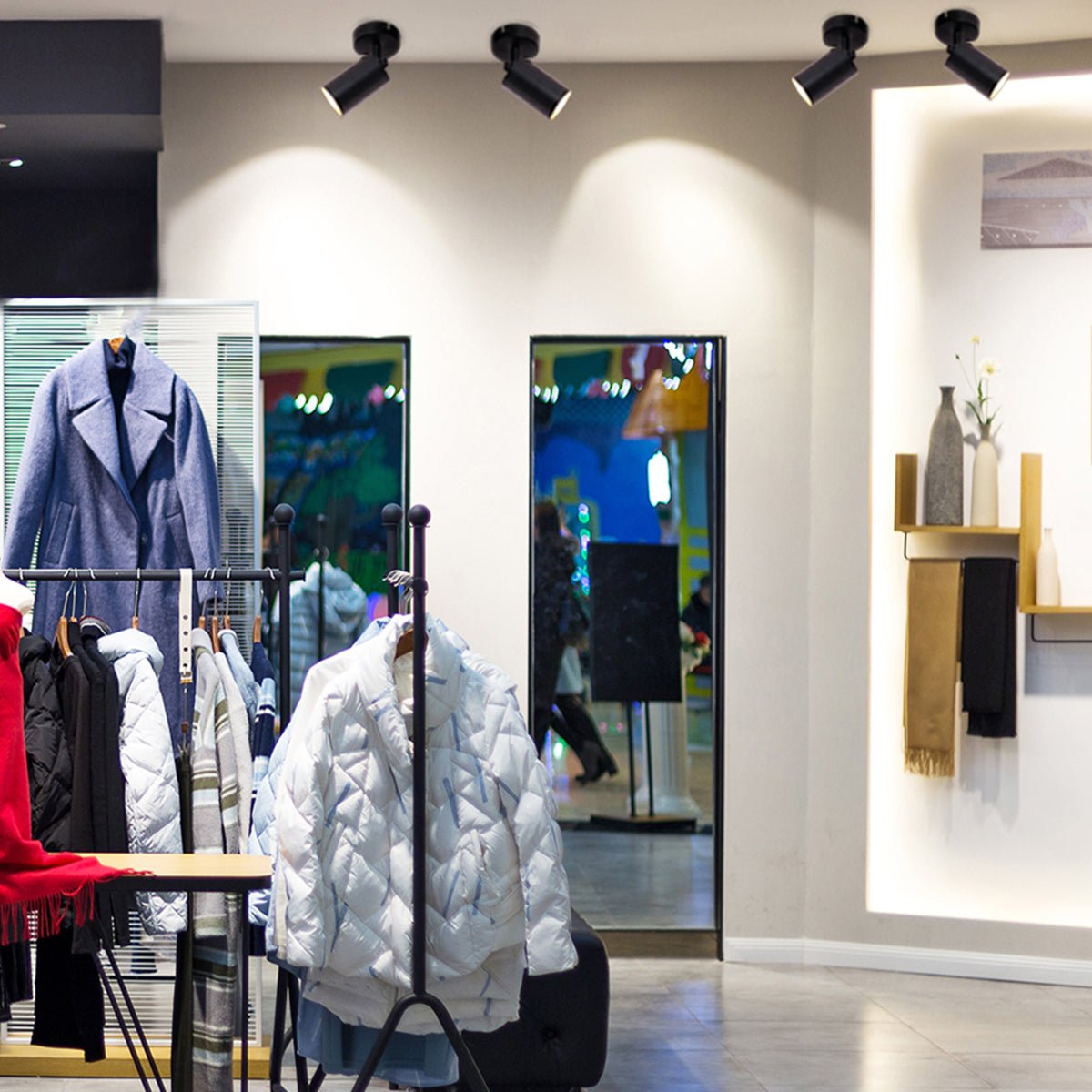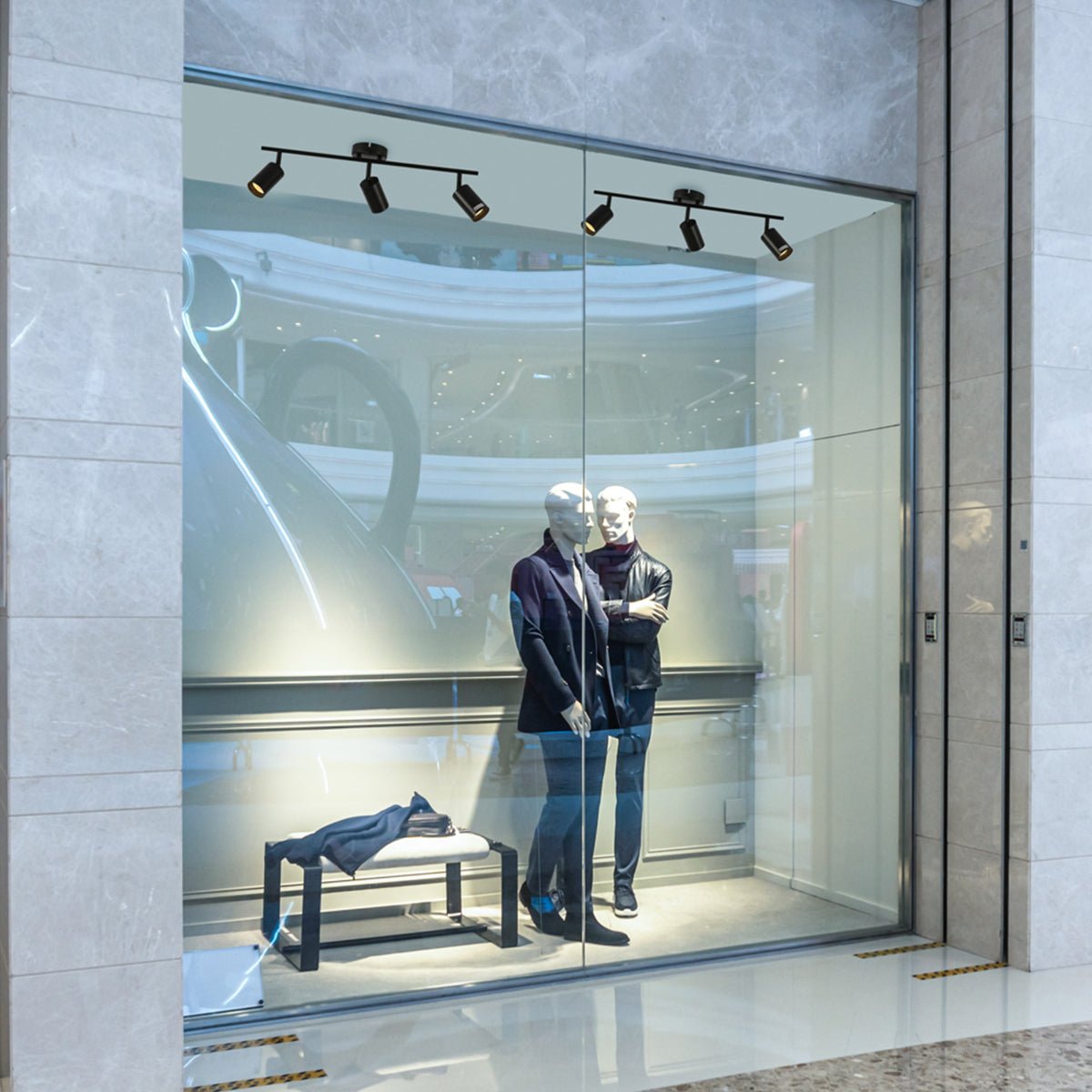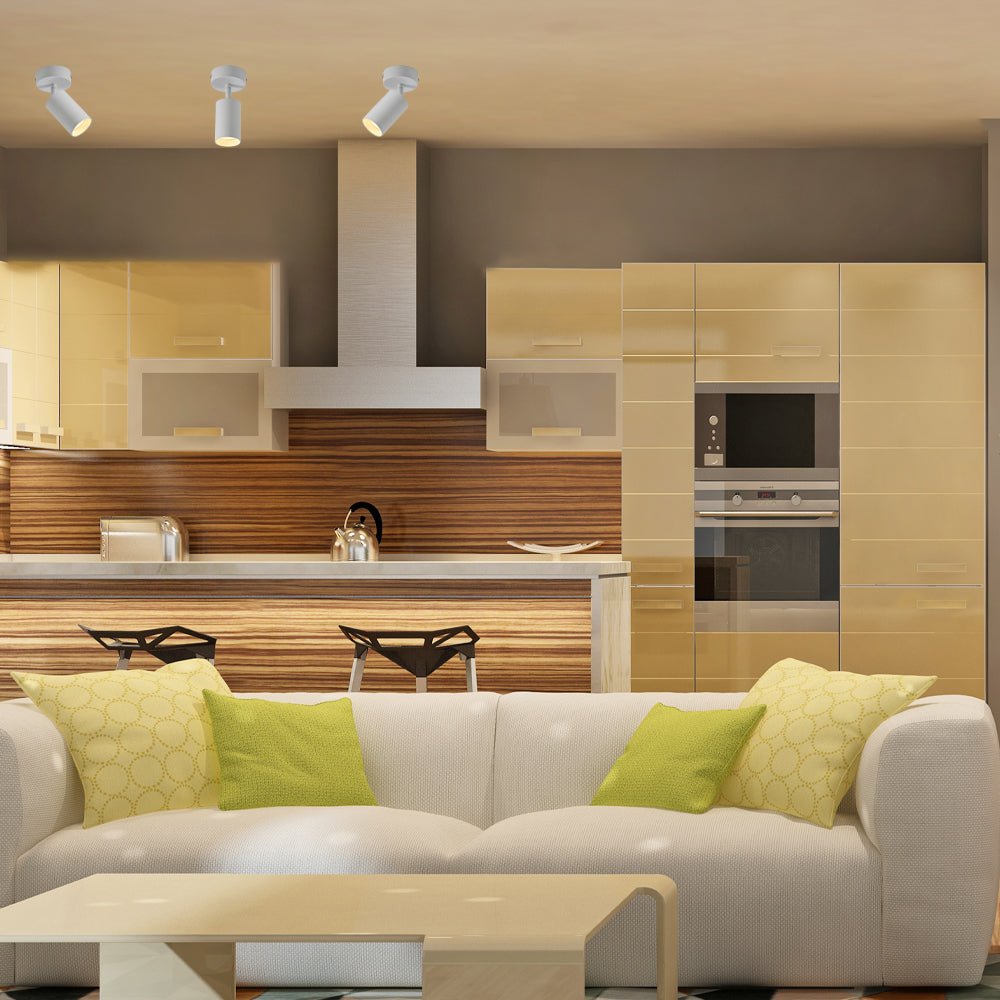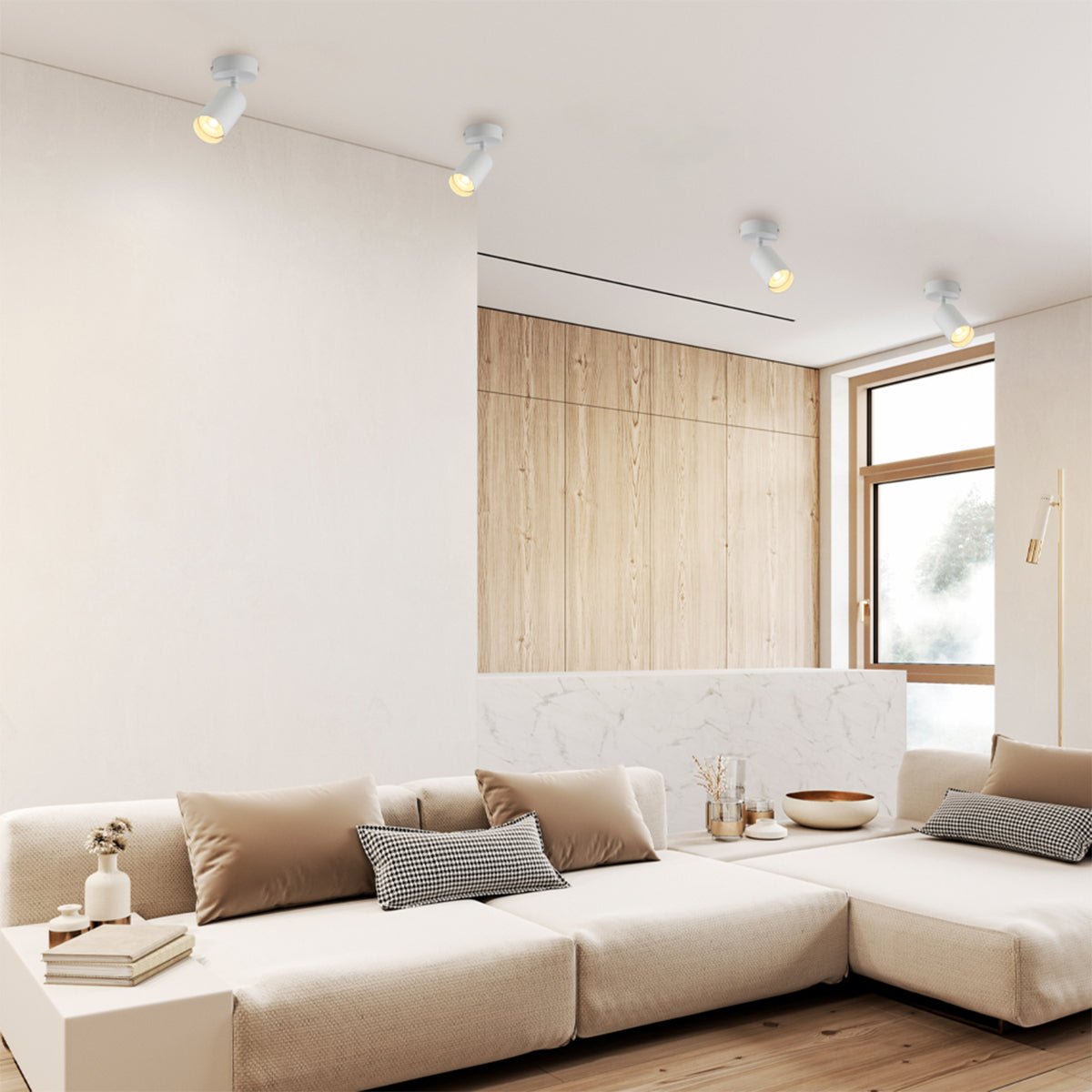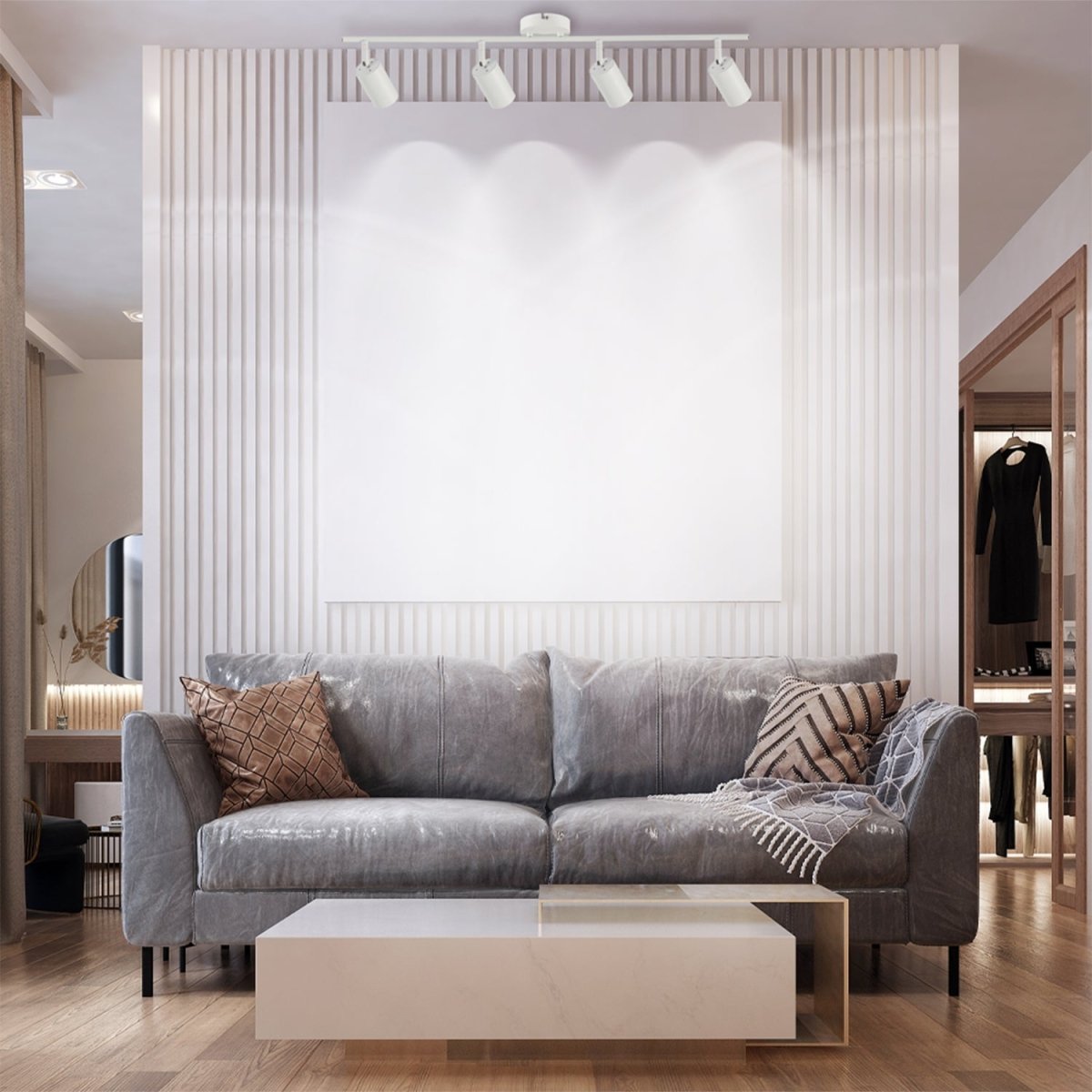 TEKLED
Rotatable Cylinder Rod GU10 Spotlight Back-Center Connected - Black / 2 Lamp.
Rotatable Cylinder Rod GU10 Spotlight Back Center Connected
TEKLED presents gorgeous and efficient spotlights that not only resonate with your personal decor but also spruce up your interiors like never before. This Cylinder rod Spotlight is highly efficient and made of quality, durable metal to give off ideal light for narrow spaces such as hallways, corridors or wide spaces such as bedroom, office, shops etc. You can install it in spaces which need to be lit for long periods of time. It is ideal to be used indoors to highlight your artwork or family photos and can be used in showrooms, warehouses or other commercial spaces as well. The adjustable with 90 degrees Rotate and Tilt minimalist surface mount design cast in aluminium and steel ensures that the fixture fits perfectly with the surrounding and gives you ample illumination. This gorgeous fixture is fitted with standard GU10 bulb holders and can be connected to dimmable bulbs as well. The maximum operable wattage for this fixture is 50W and it comes in four variants of 1, 2, 3 and 4 ways lampholders and also in two different colours of black and white, for you to choose from. Please note that the bulbs are not included with this item. Take a look at the bulbs available at TEKLED before you check out!
Technical Specifications
| | |
| --- | --- |
| Name | Rotatable Cylinder Rod GU10 Spotlight 1 2 3 4 Lamp Black or White Center Connection |
| Product Code | 172-03048 | 172-03050 | 172-03052 | 172-03054 | 172-03056 | 172-03058 | 172-03060 | 172-03062 |
| Power | Max 7W/Bulb LED Bulb | MAX 35W*2 | MAX 35W*3 | MAX 35W*4 | MAX 35W |
| Equivalent Wattage | Max 50W/Bulb Halogen Bulb |
| Power Source | Hardwired |
| Voltage | 220/240Vac 50/60Hz |
| Lamp Holder Type | GU10 Twist Lock |
| Protection Class | Class I |
| Dimmability | Dimmable if used with dimmable bulbs | YES with dimmable bulbs |
| Light Source | Bulb |
| Bulbs | Bulbs are not included |
| IP Class(Ingress Protection) | IP20 |
| Mount Type | Surface Mount |
| Function Mode | On/Off |
| Product Dimensions (L x W x H) (D x H) | L160xW80xH80mm | L400xW100xH190mm | L600xW100xH190mm | L800xW100xH190mm |
| Product Length | 160mm | 190mm | 190 |
| Size of Shades | D56xH90 | D55xH90 |
| Size of Rose | D80xH25 | D100xH25 |
| Made of Materials | Aluminium, Steel |
| Shade Material | Aluminium |
| Product Colour | Black | White |
| Shade Colour | Black | White |
| Paint Type | Spray Painted |
| Adjustable | Rotatable Head |
| Operating Temperature (C) | -20/+45C |
| Warranty | 3 year |
| Gross Weight | 280g | 0.62kg | 0.83kg | 1.07kg |
| Net Weight | 200g | 0.49kg | 0.66kg | 0.85kg |
| Box Dimensions (LxWxH) | L100xW100xH180mm | L135xW125xH420mm | L135xW125xH620mm | L135xW125xH820mm |
| Box Content | Light body*1, instructions*1, screws*2, glue*2 |
| Certifications | UKCA, CE, RoHS |