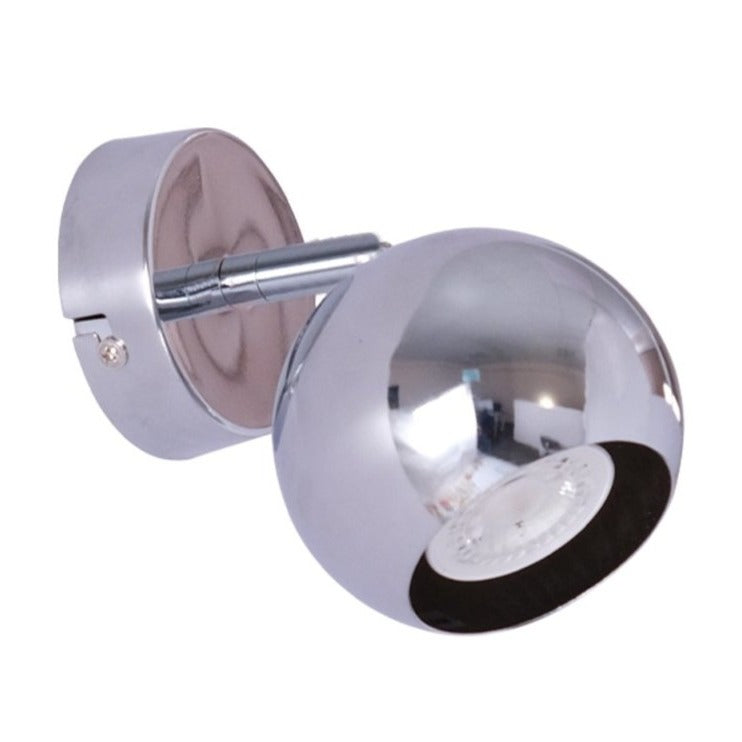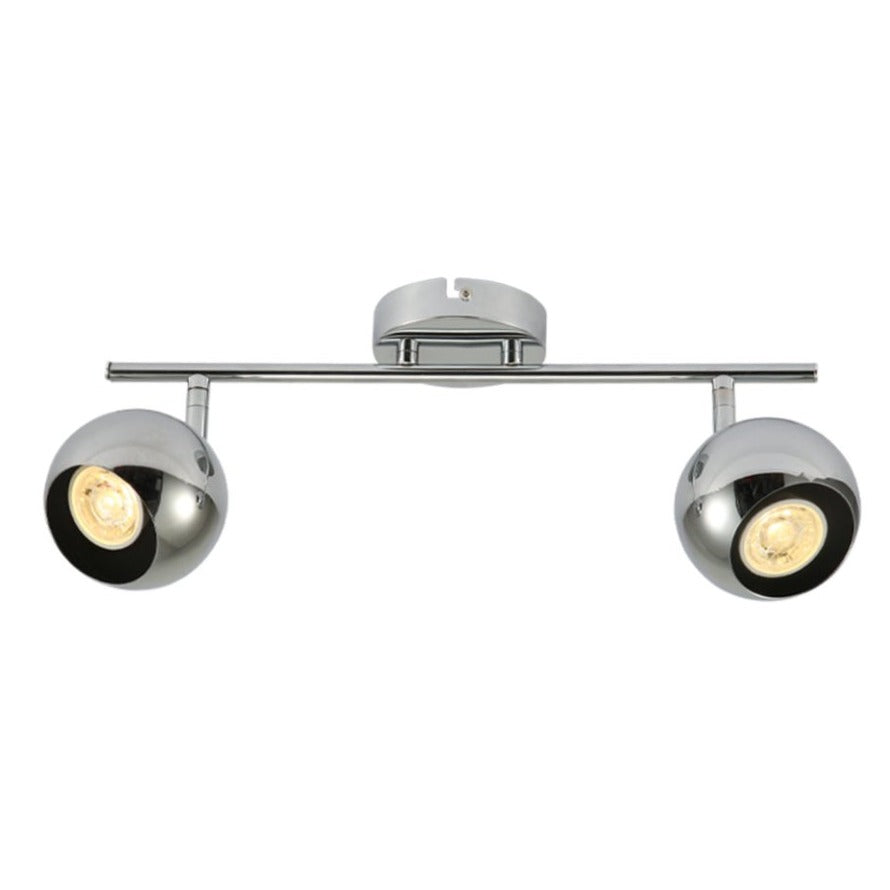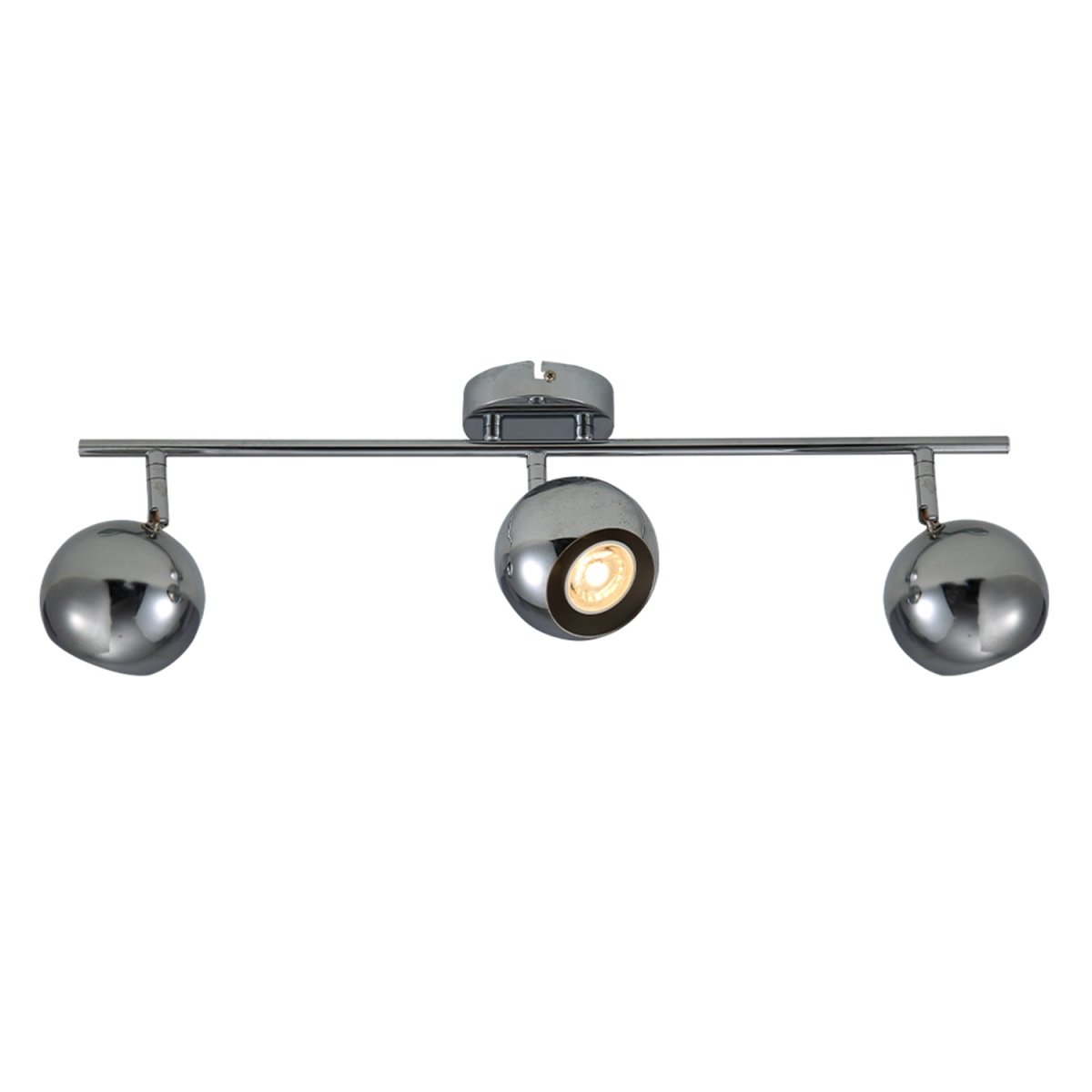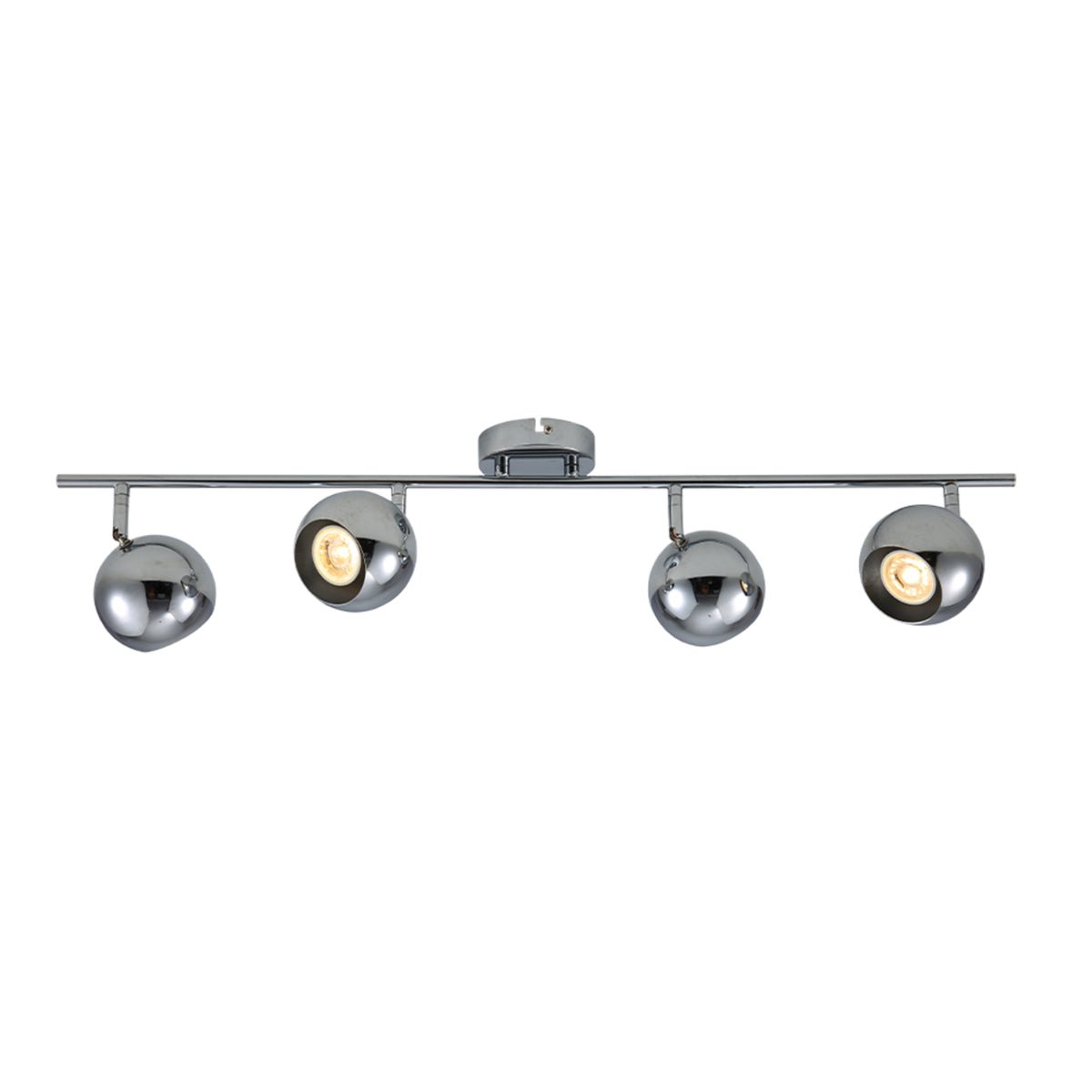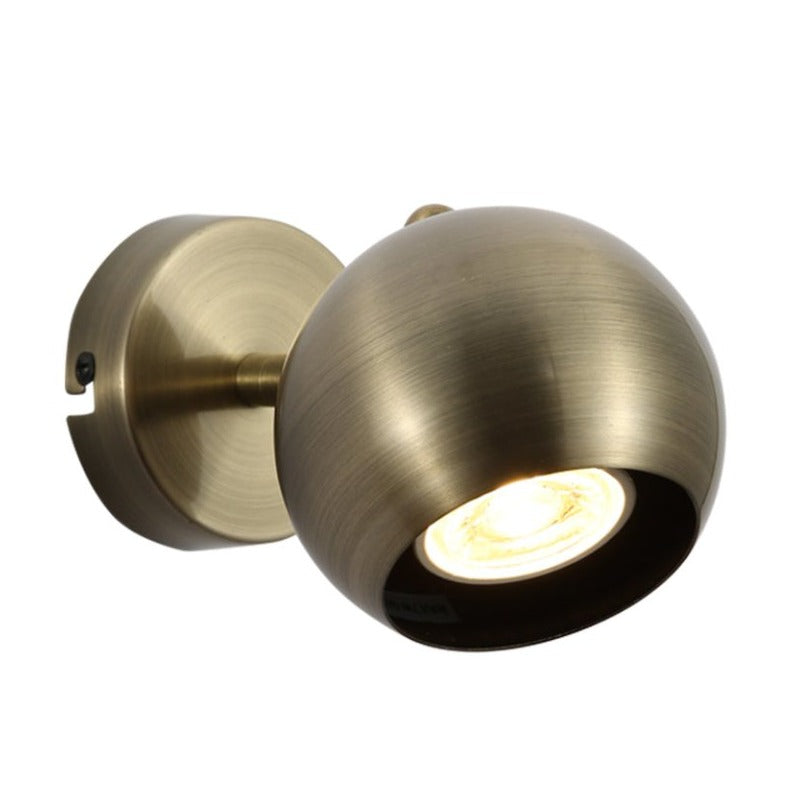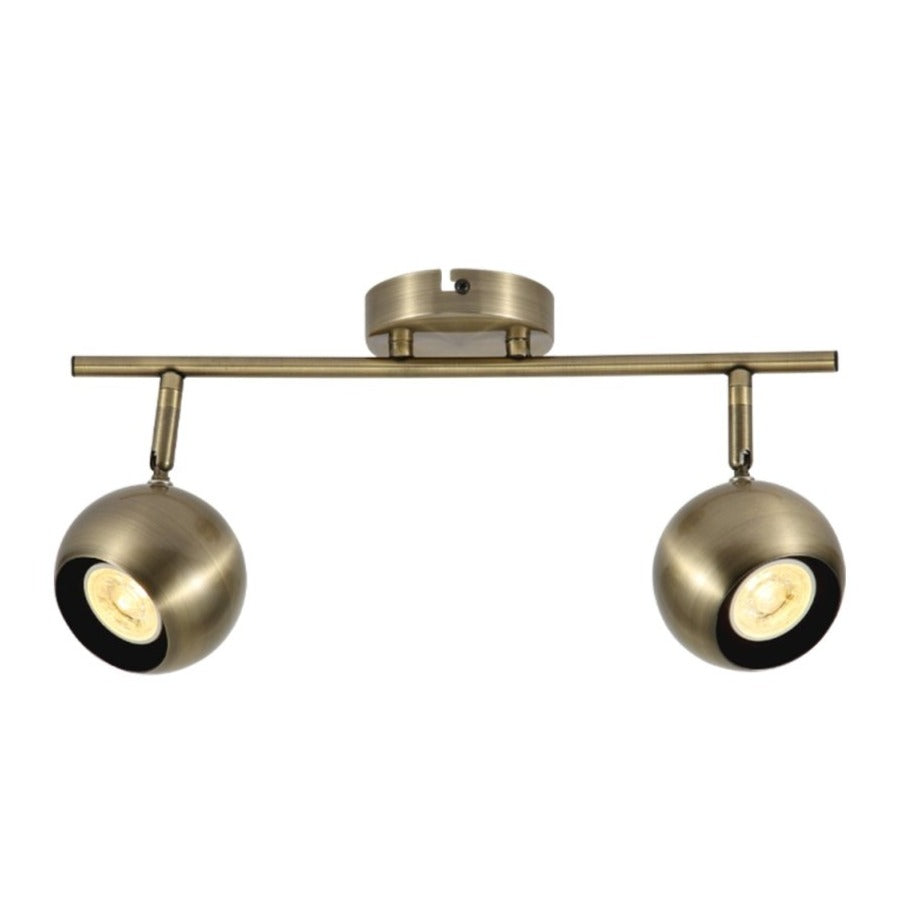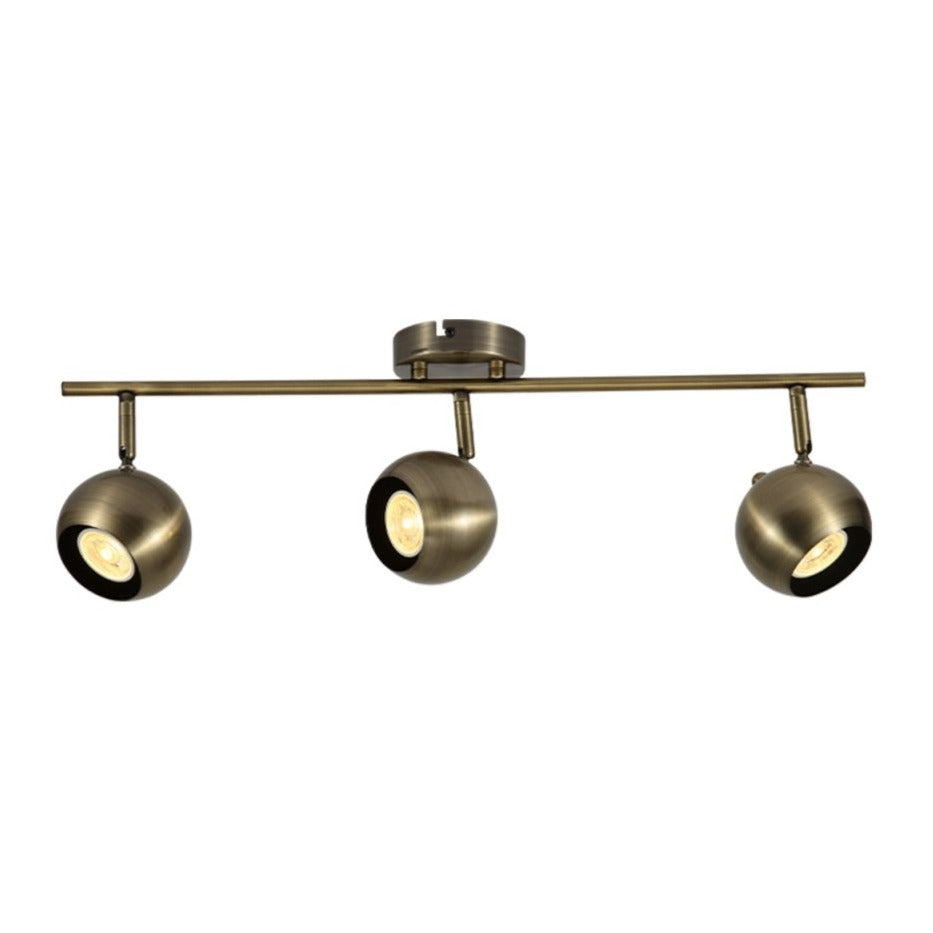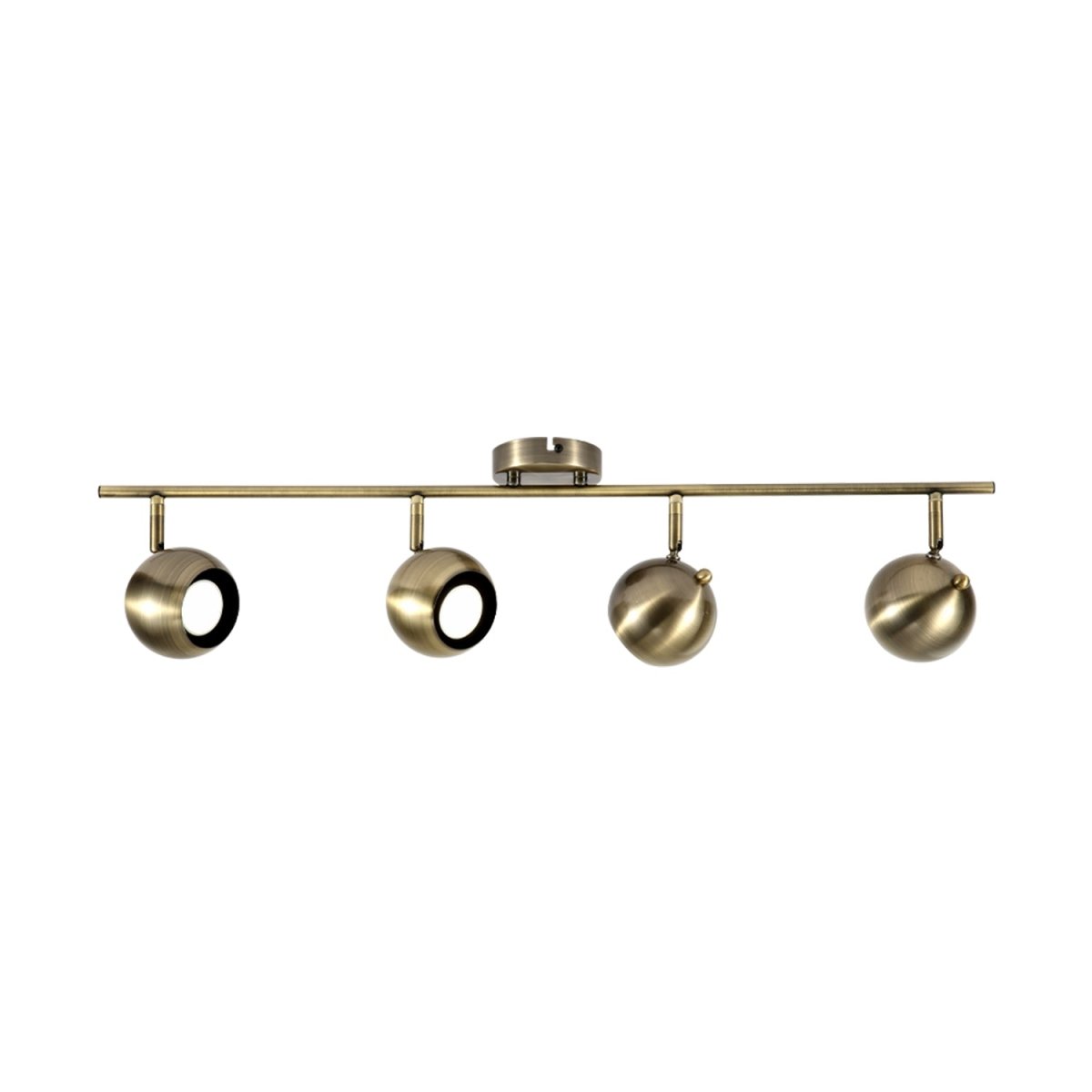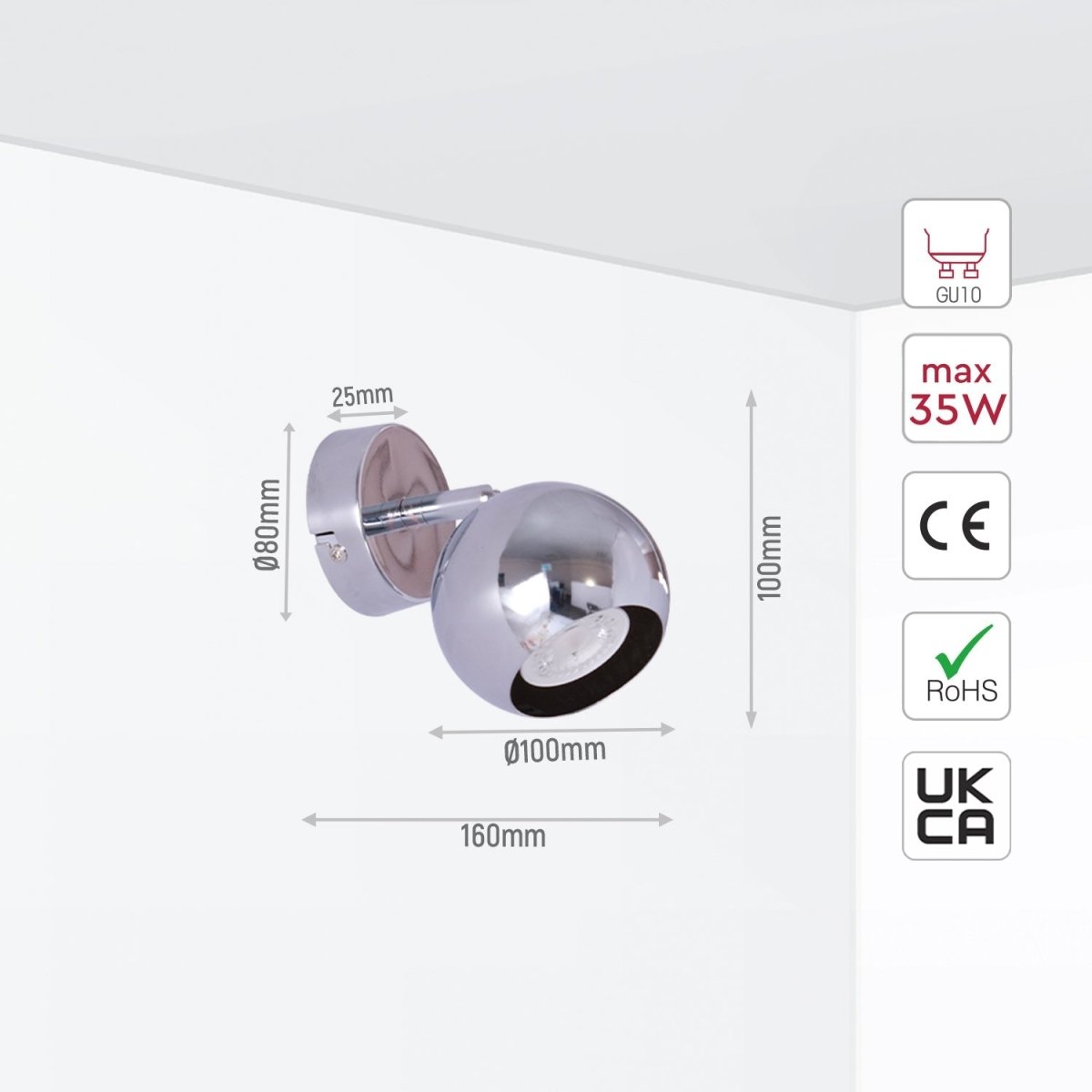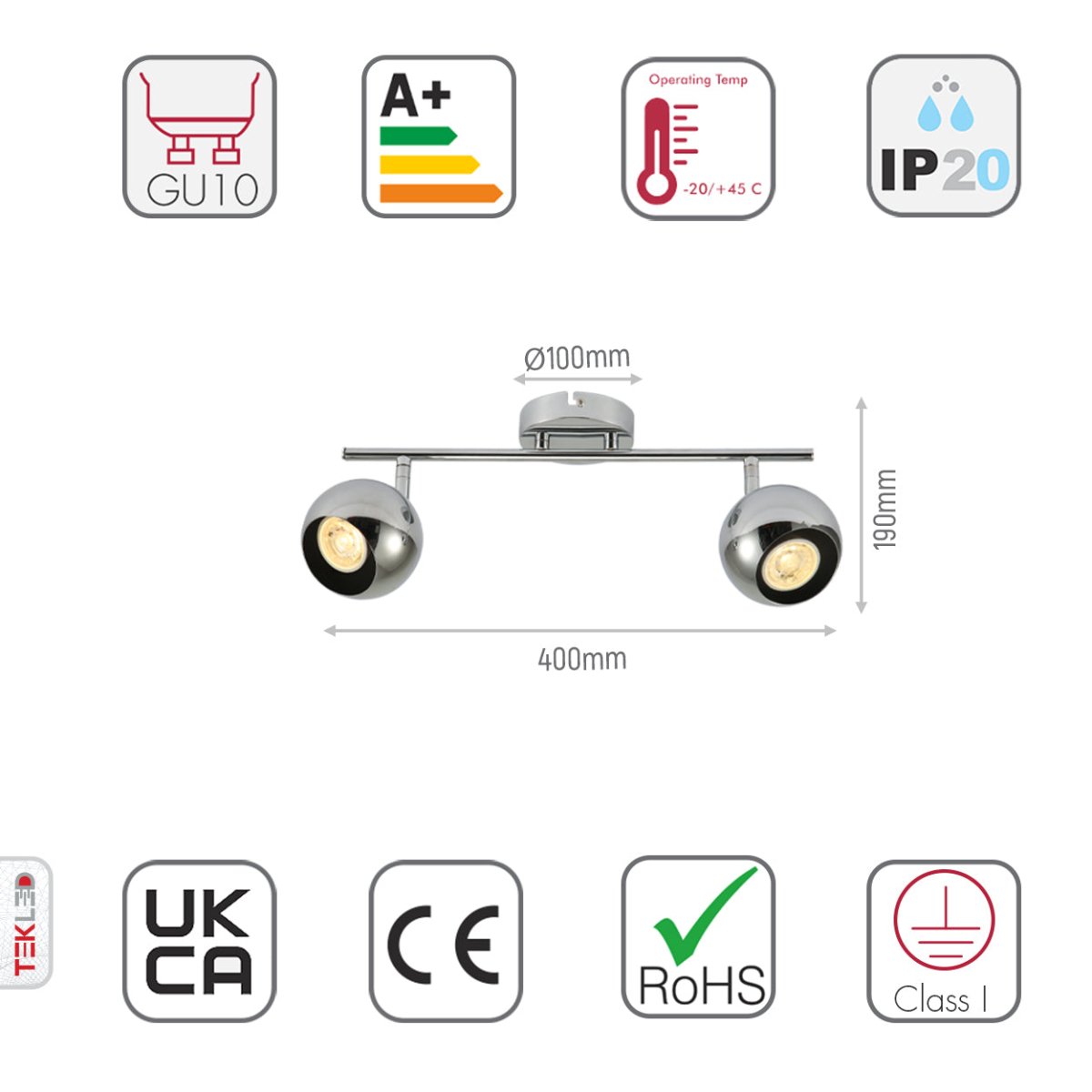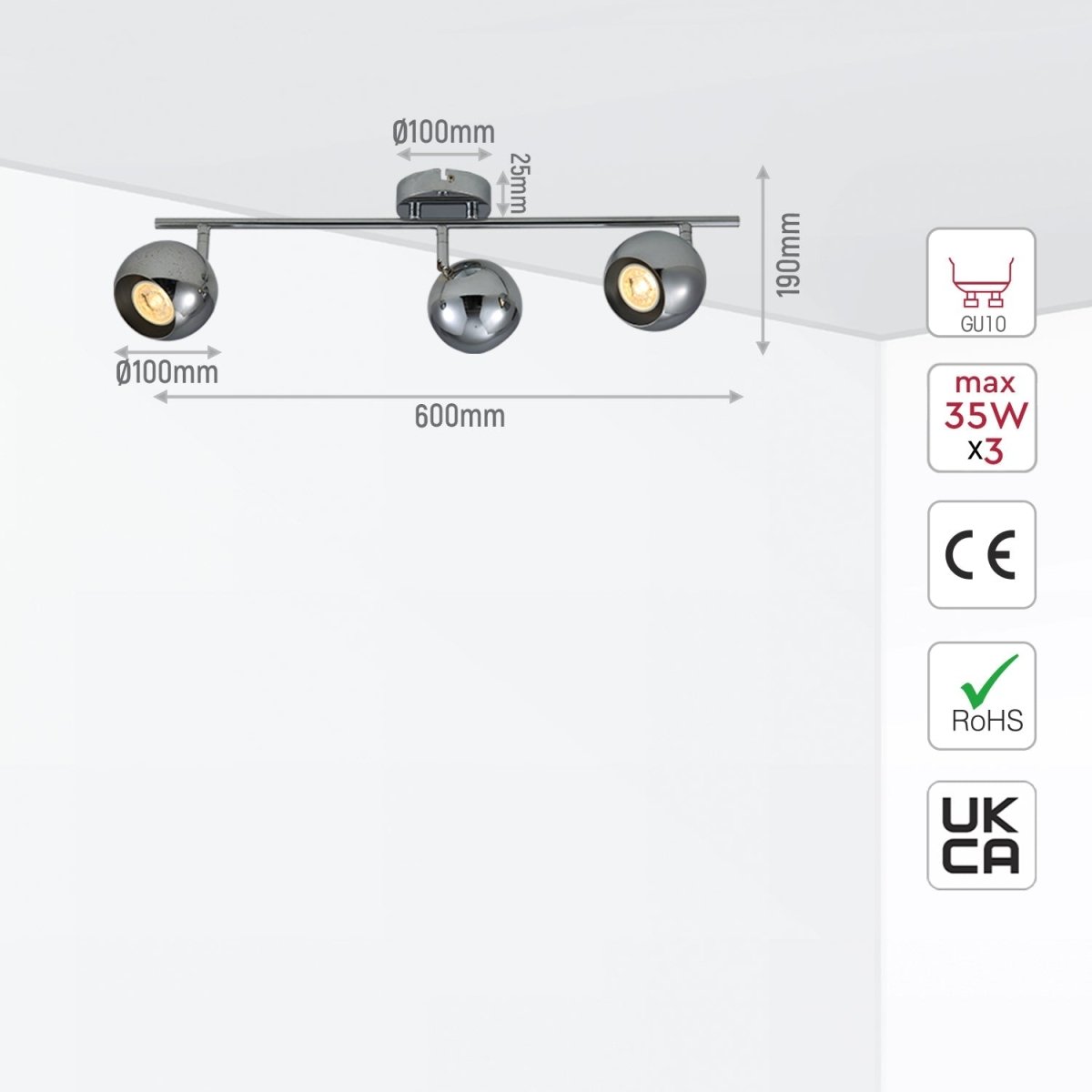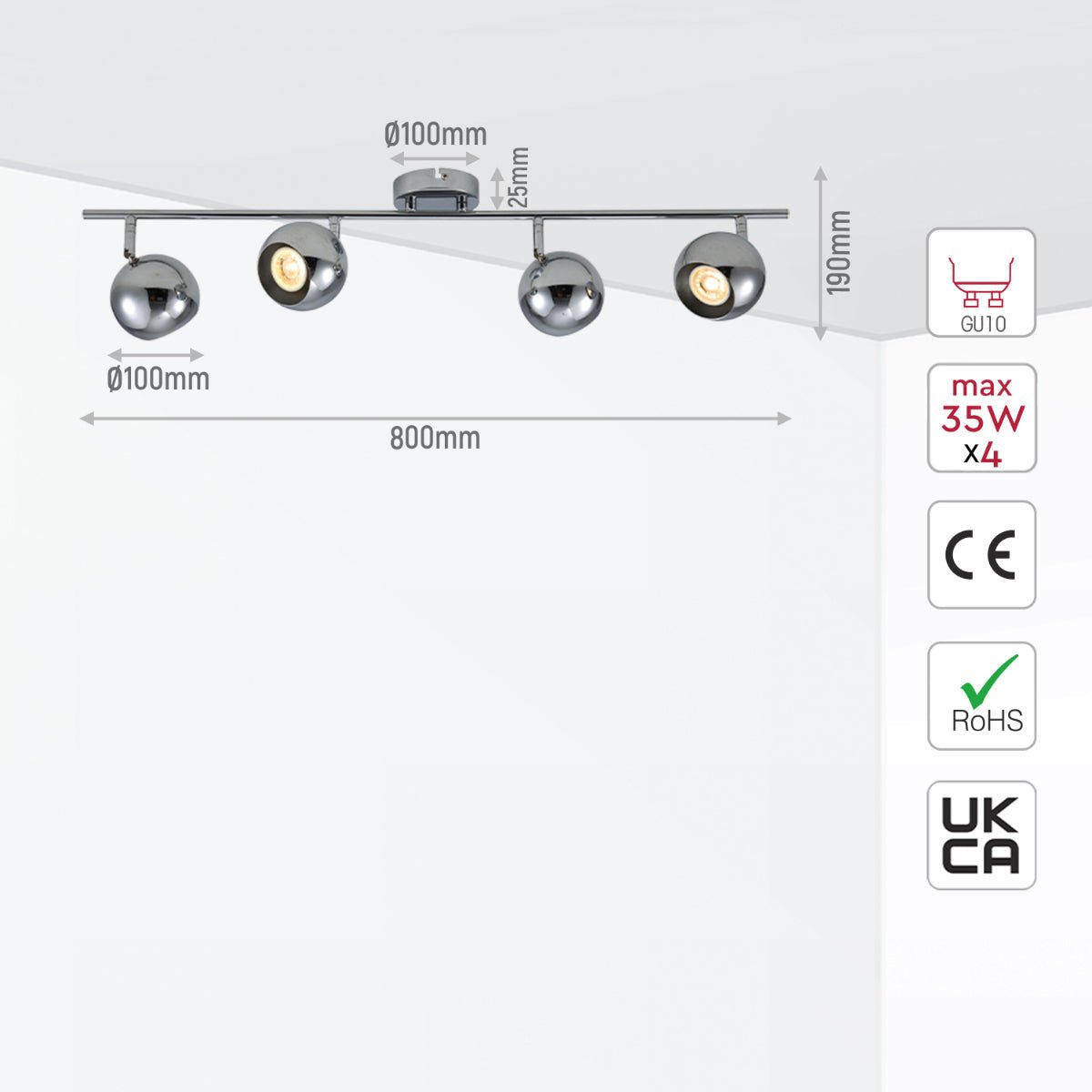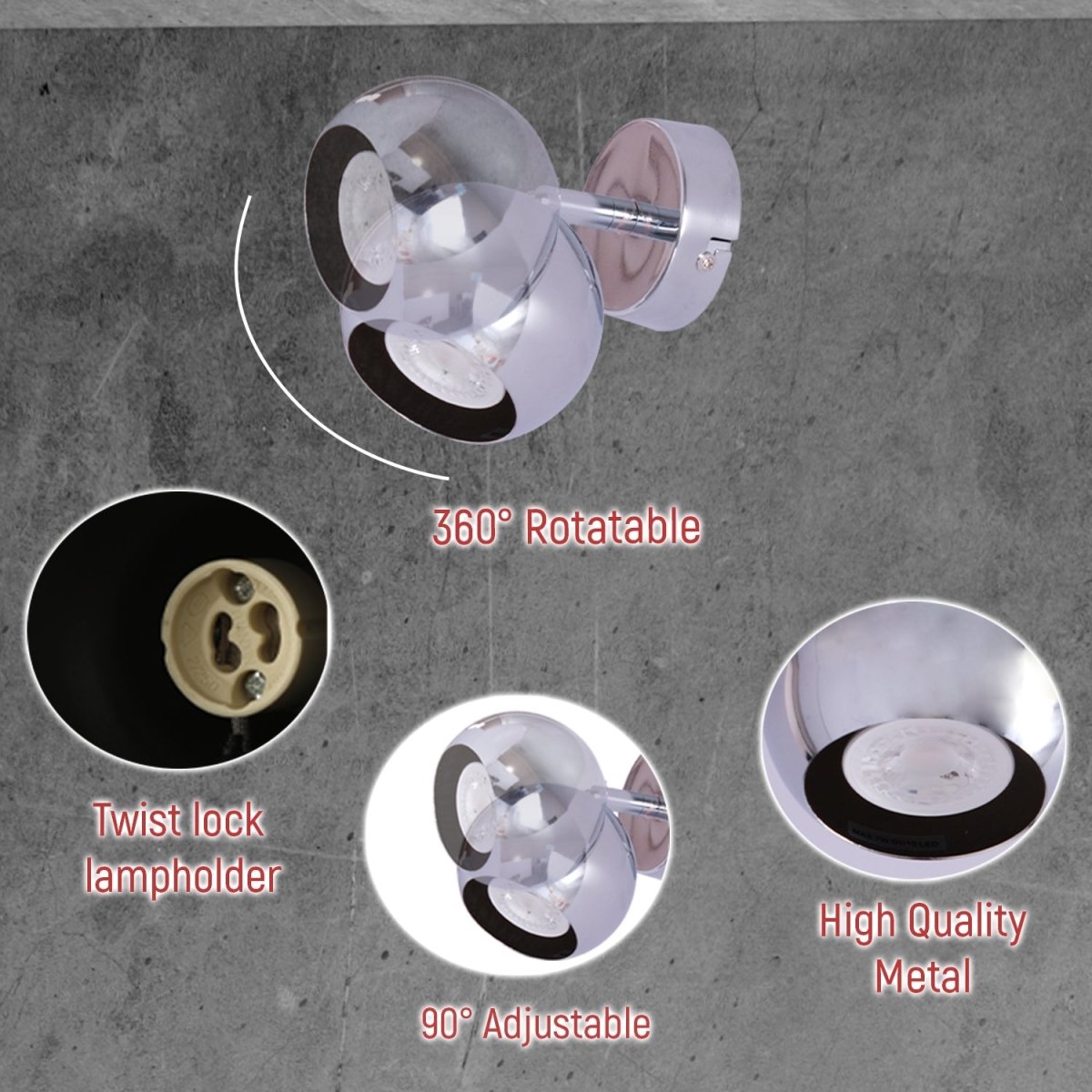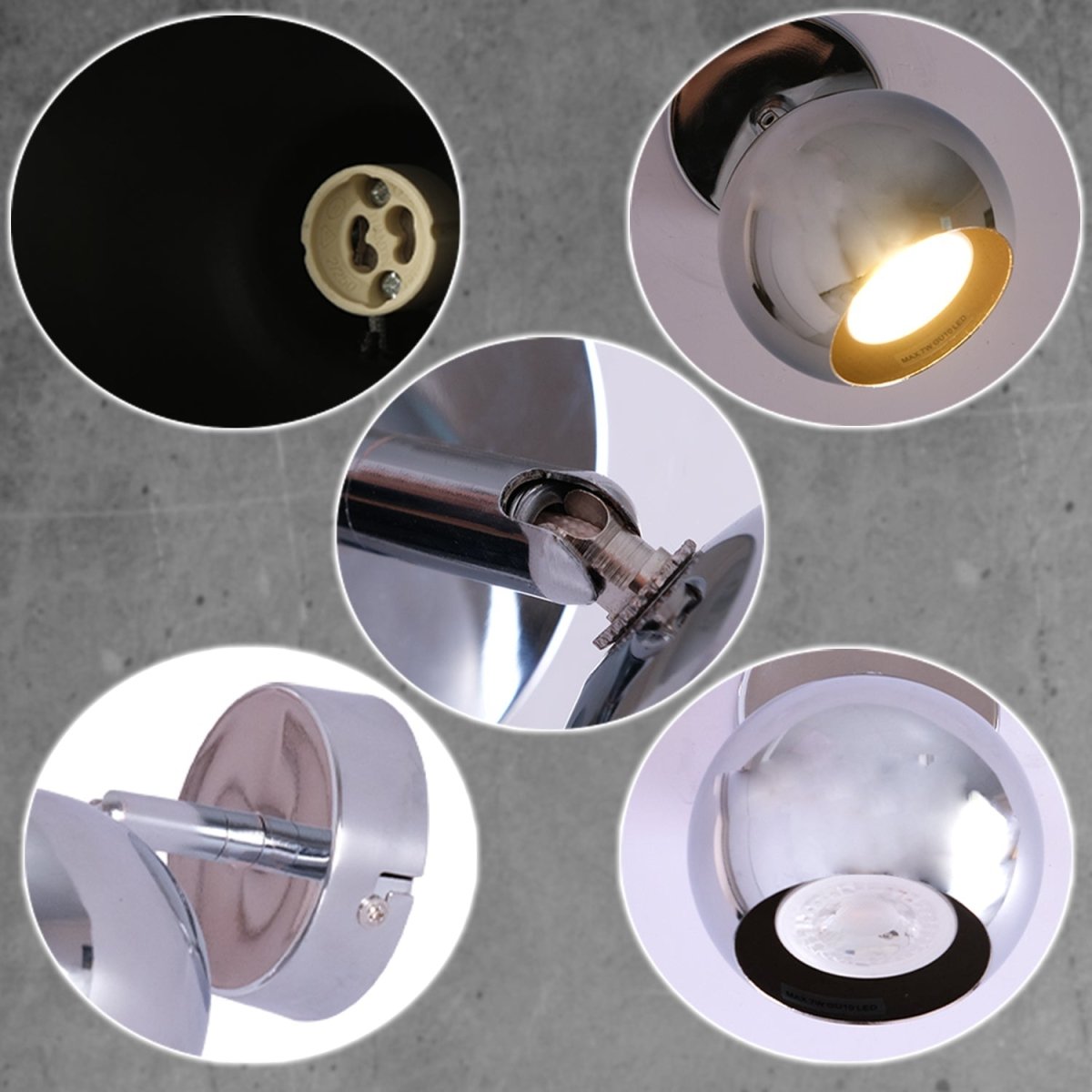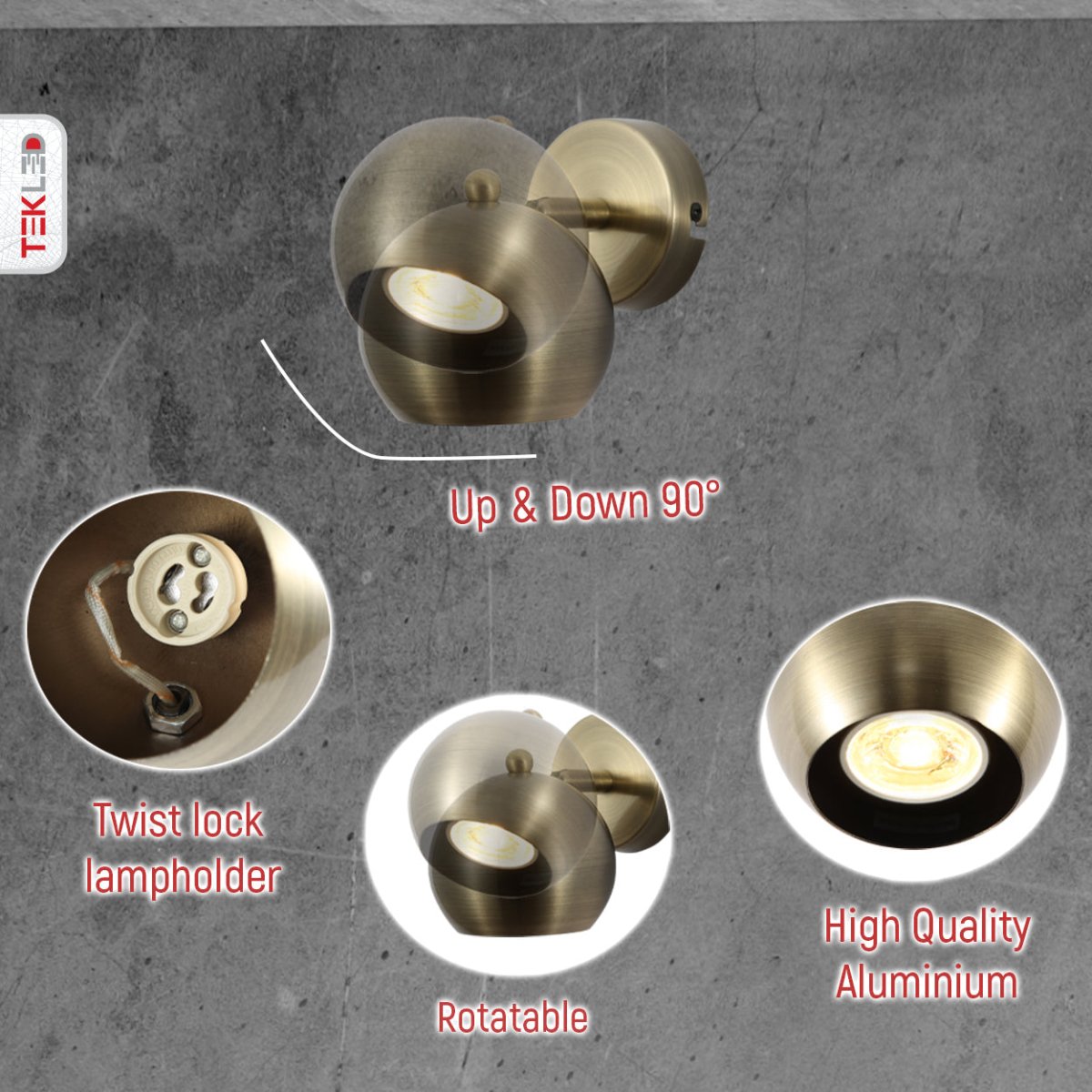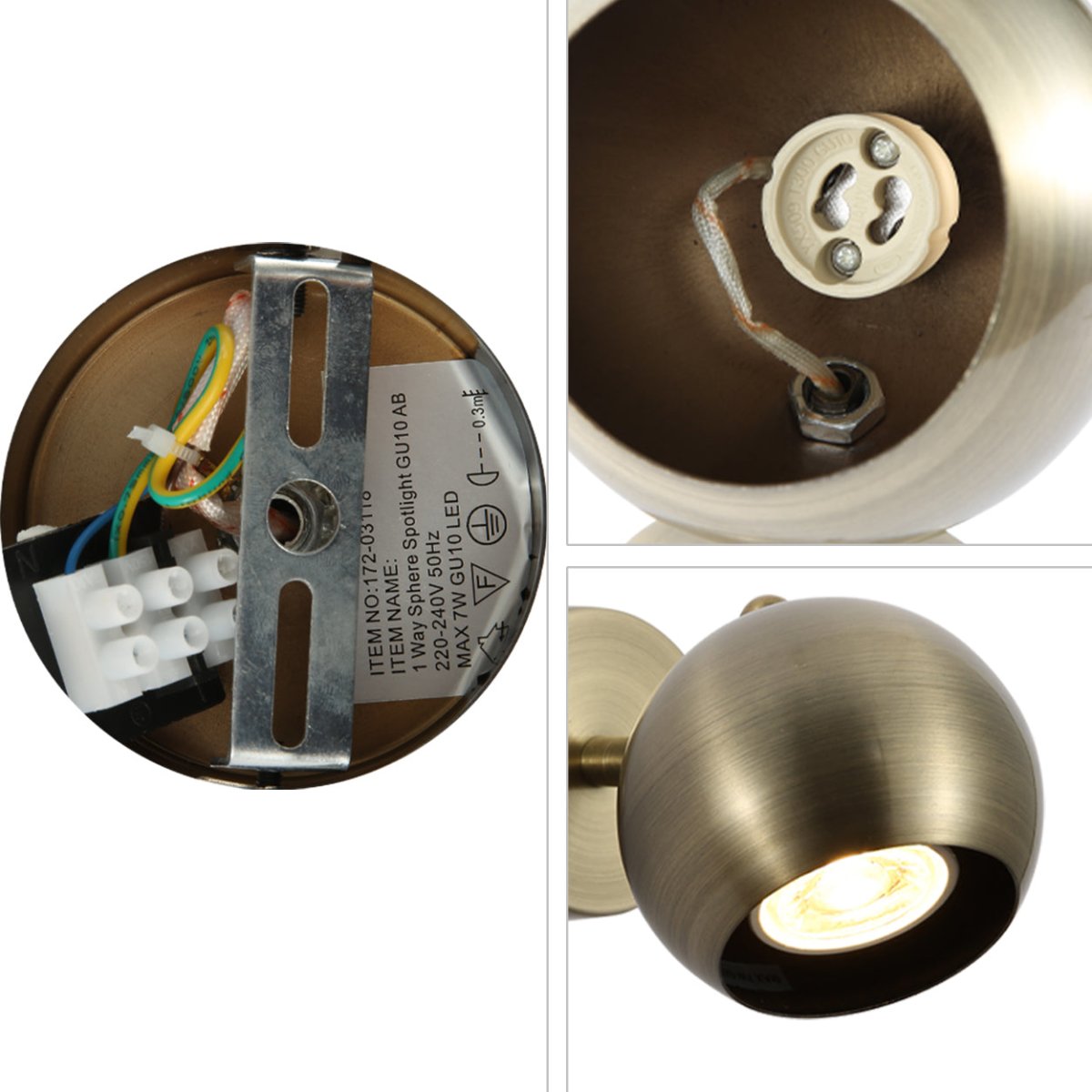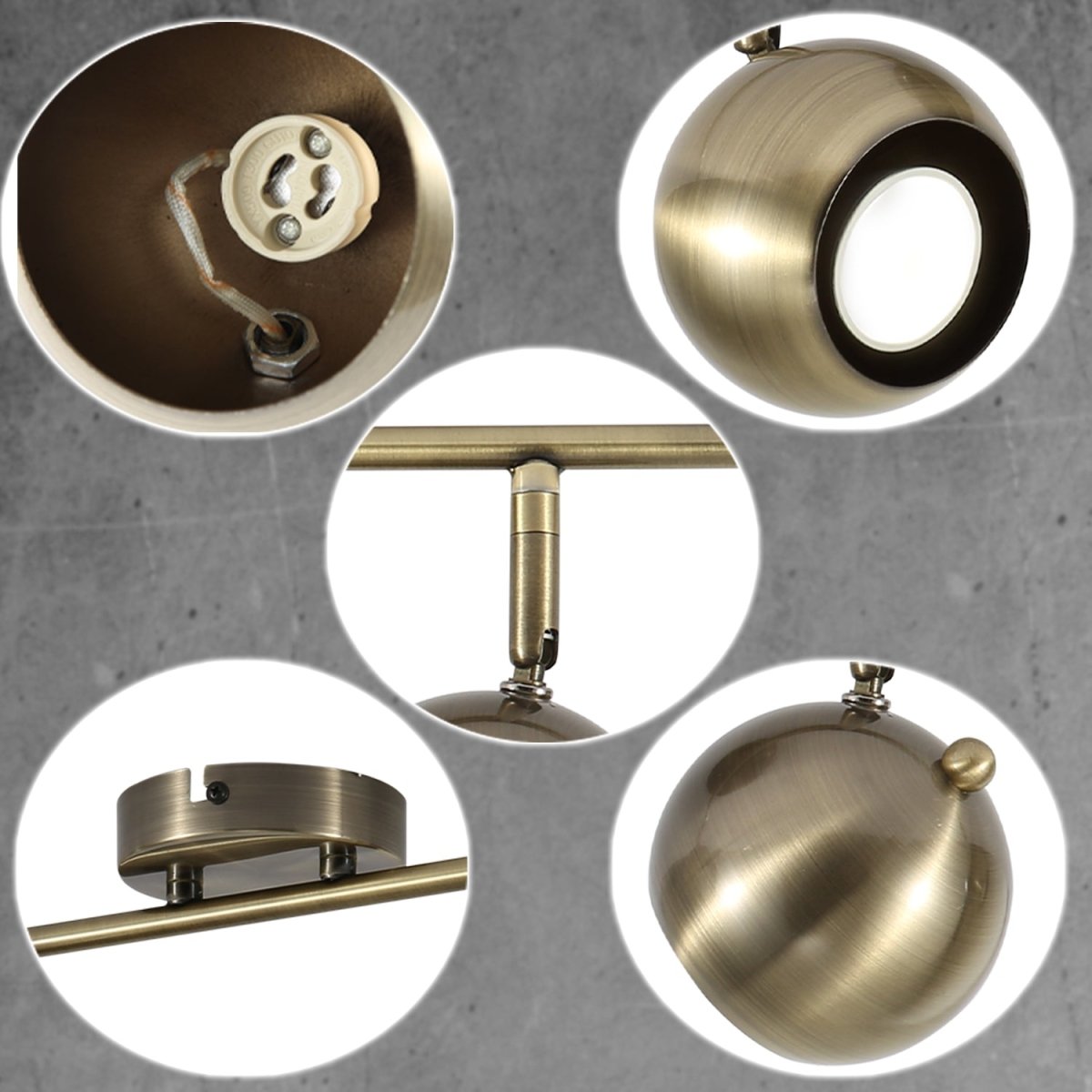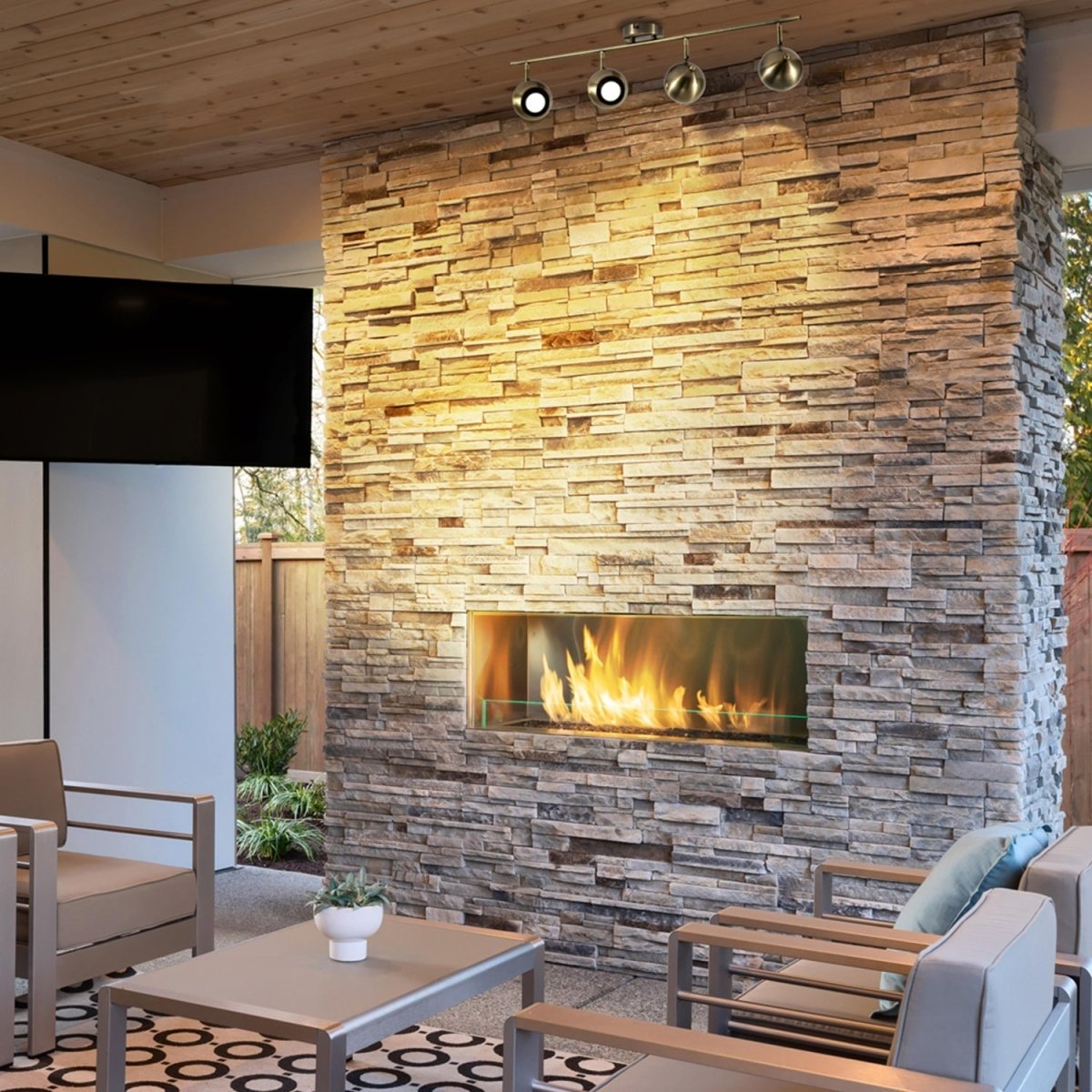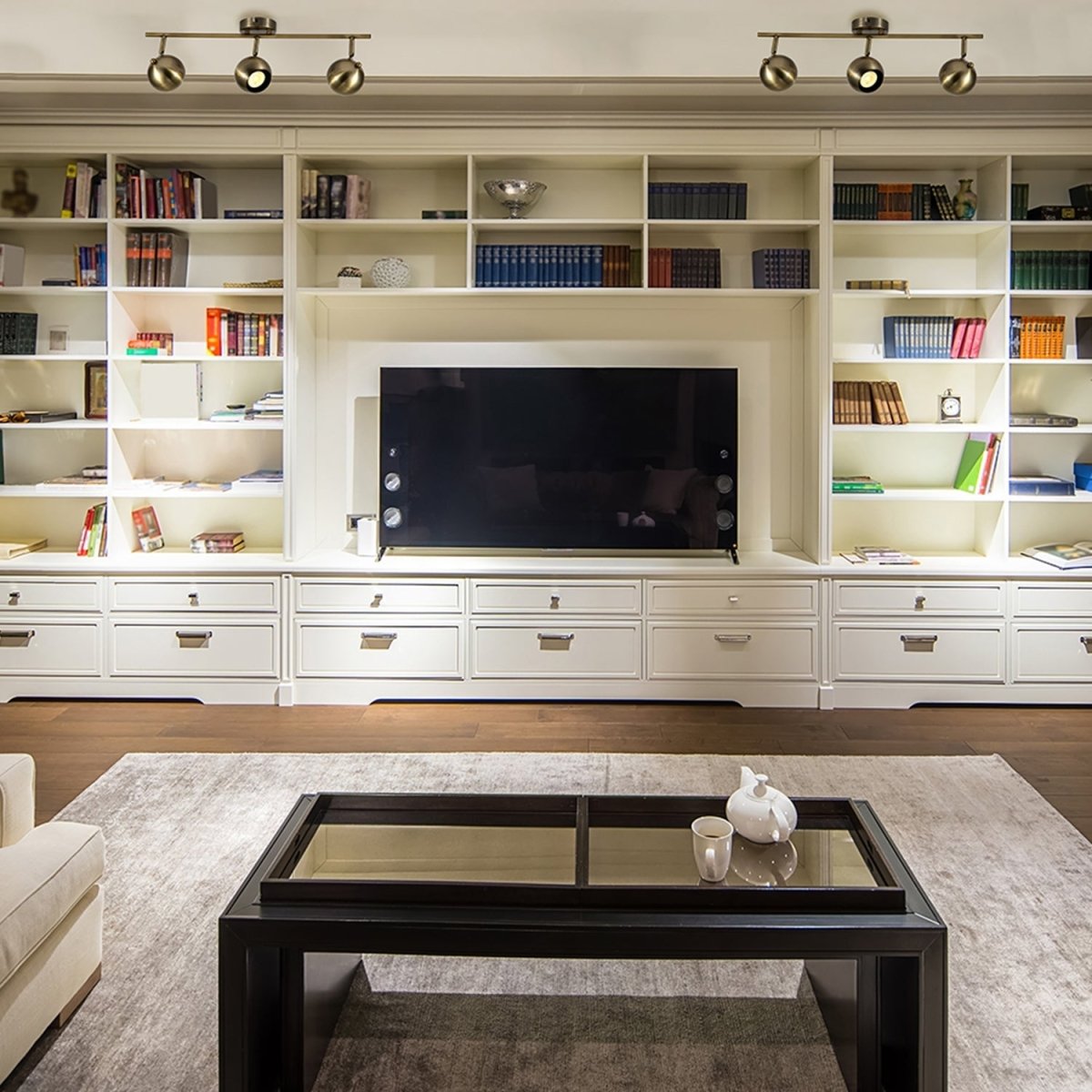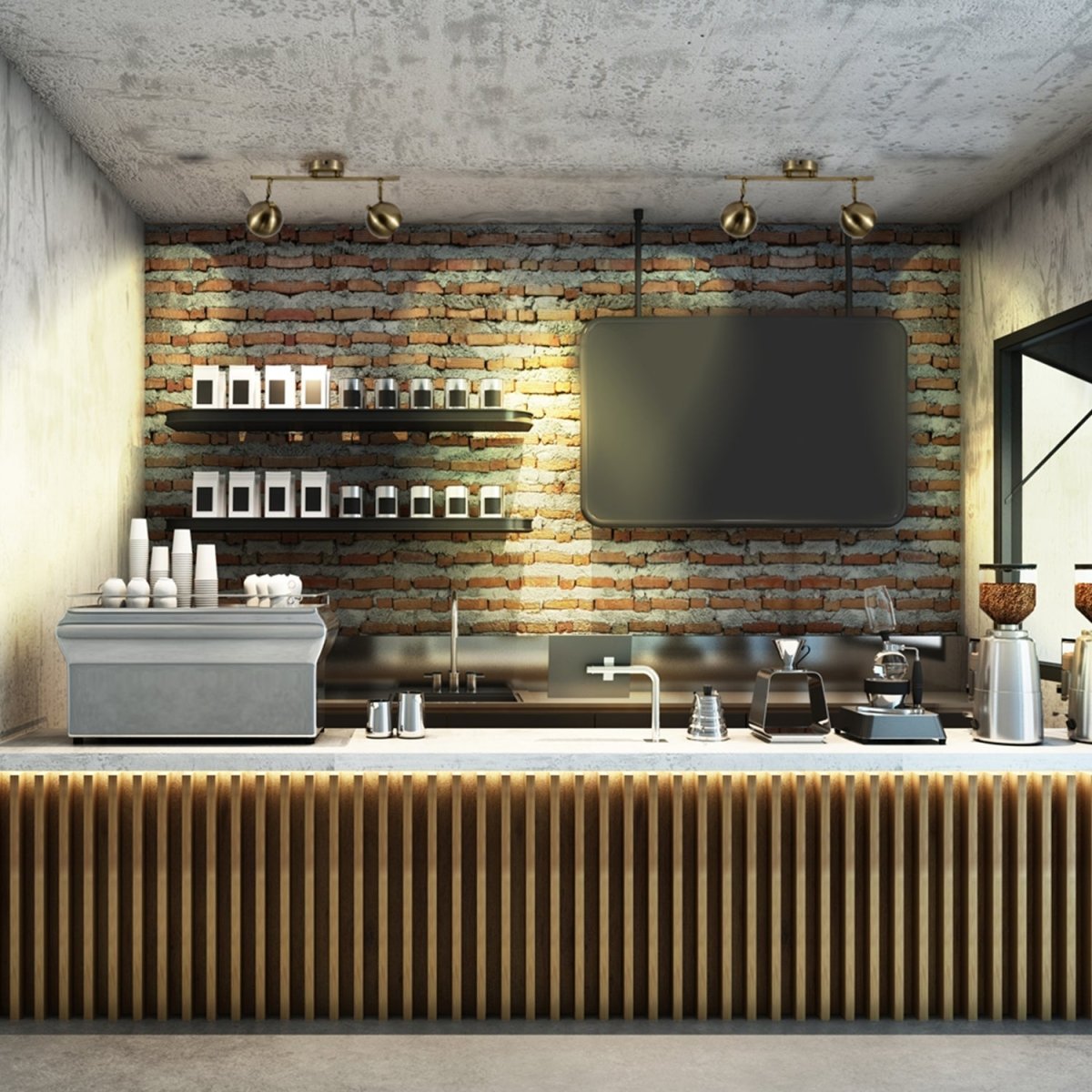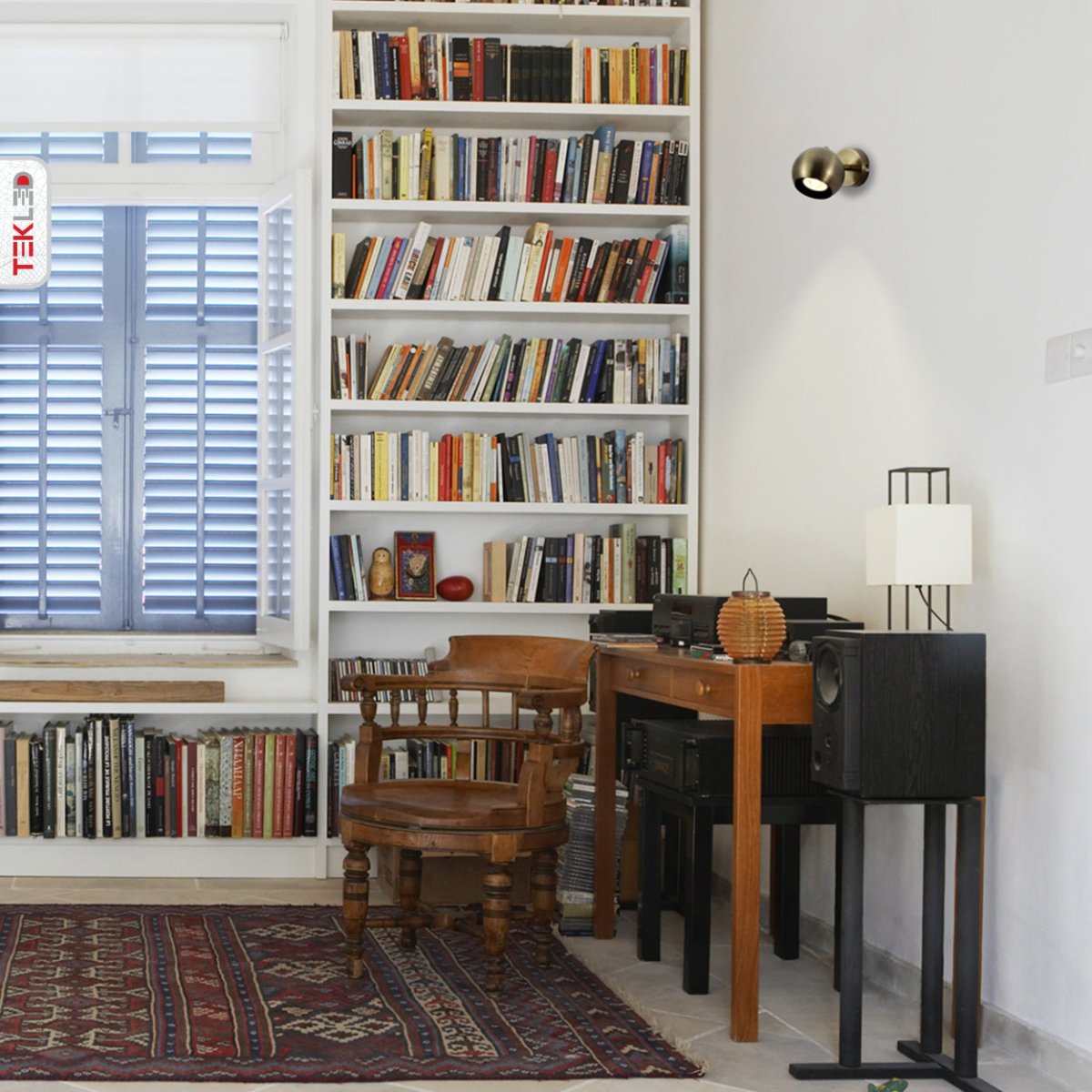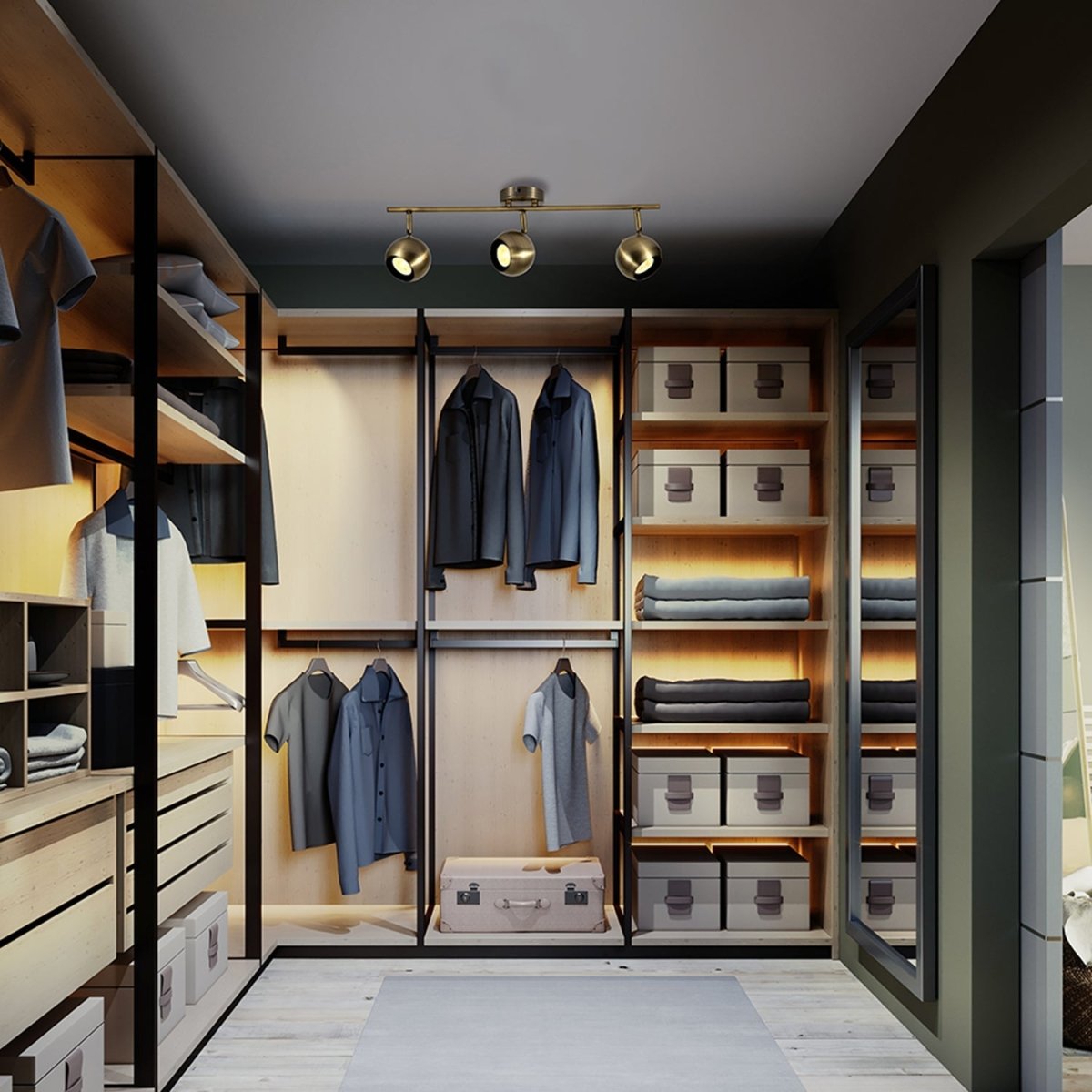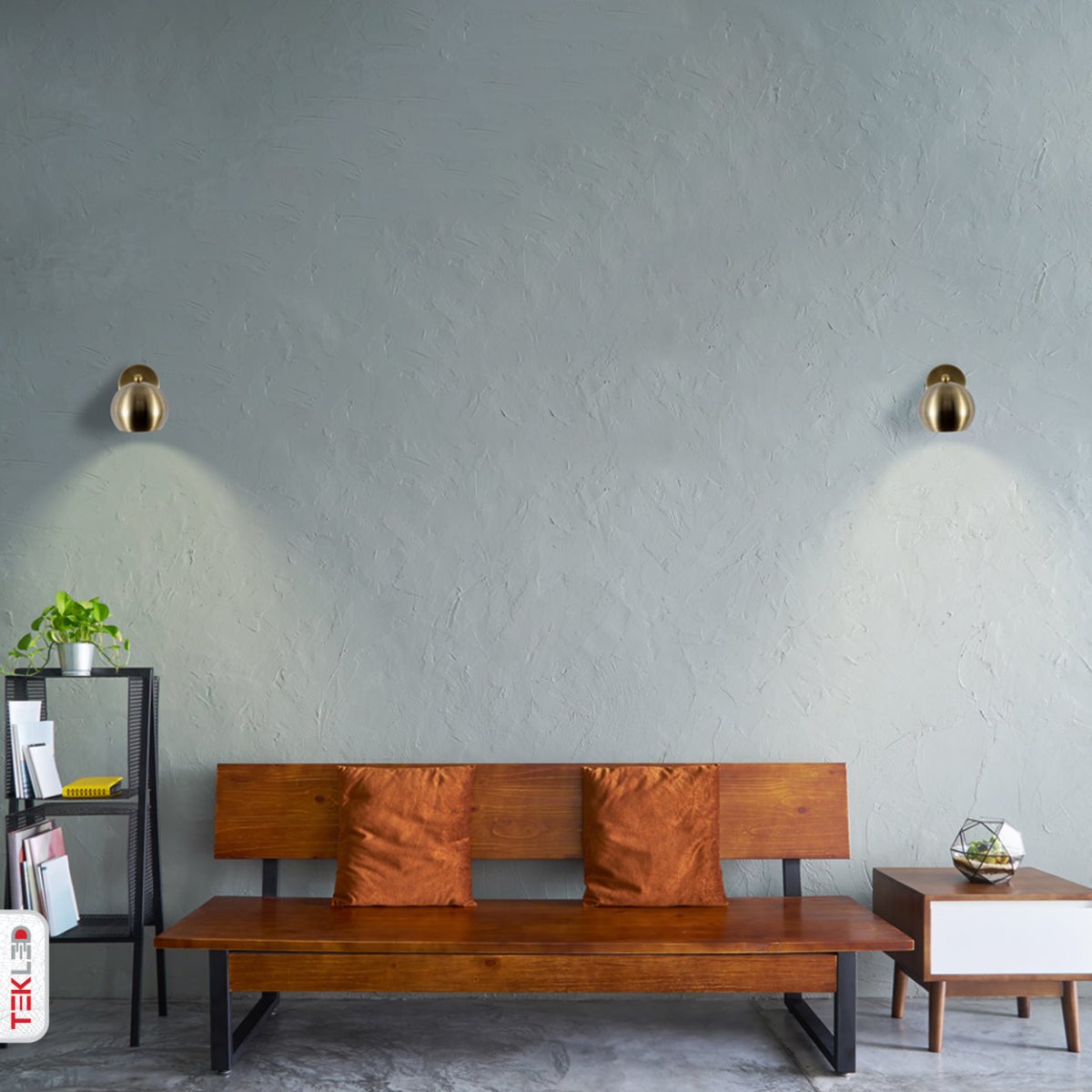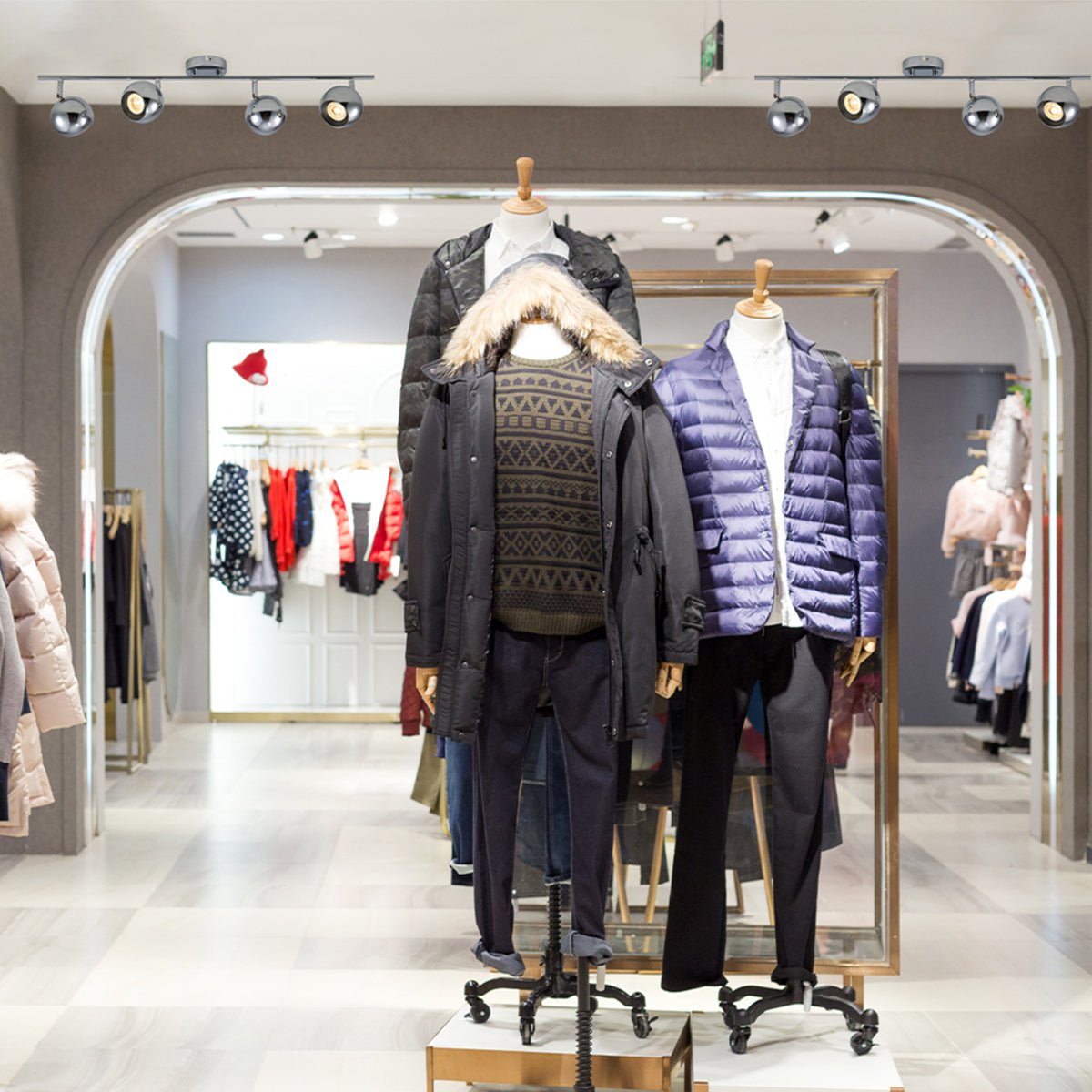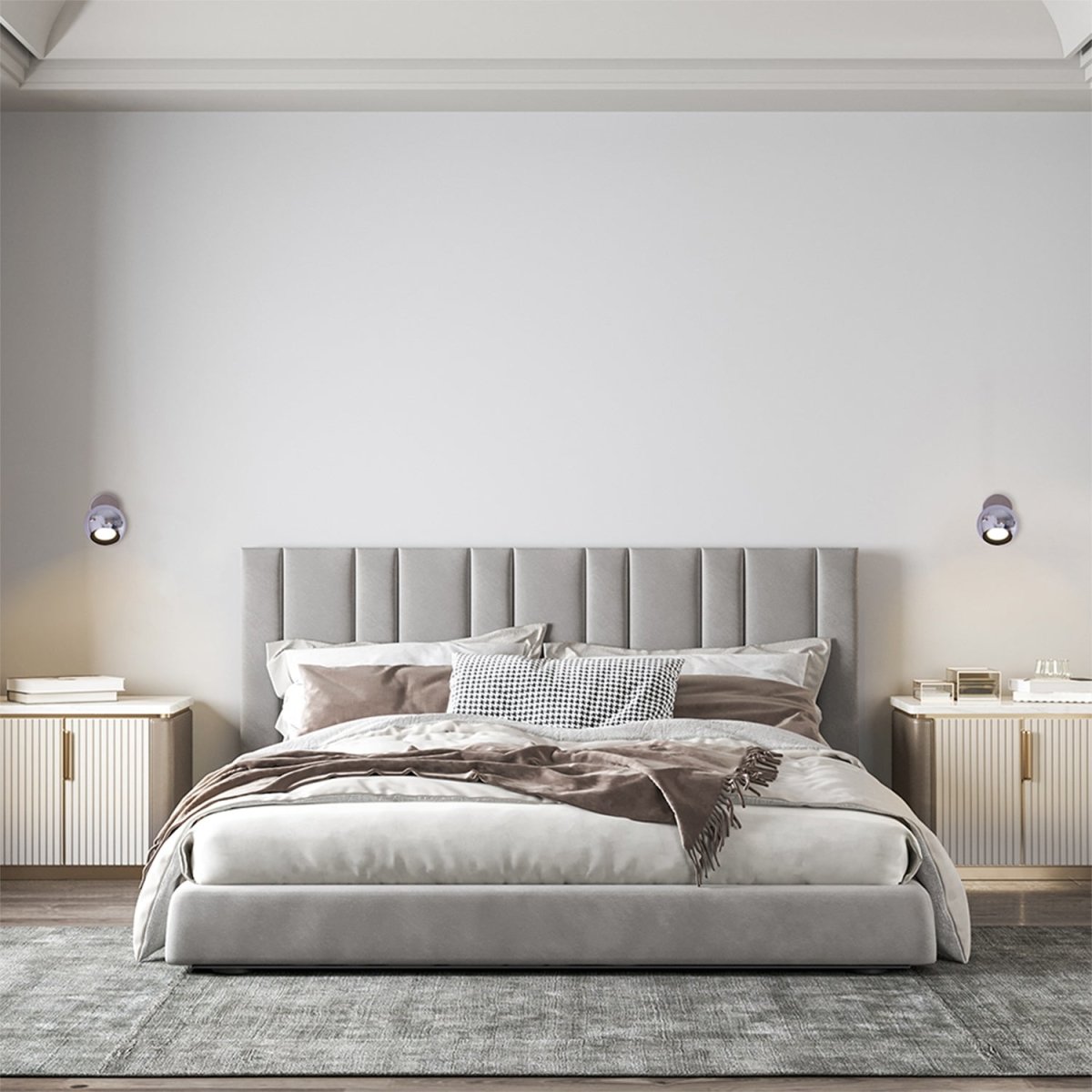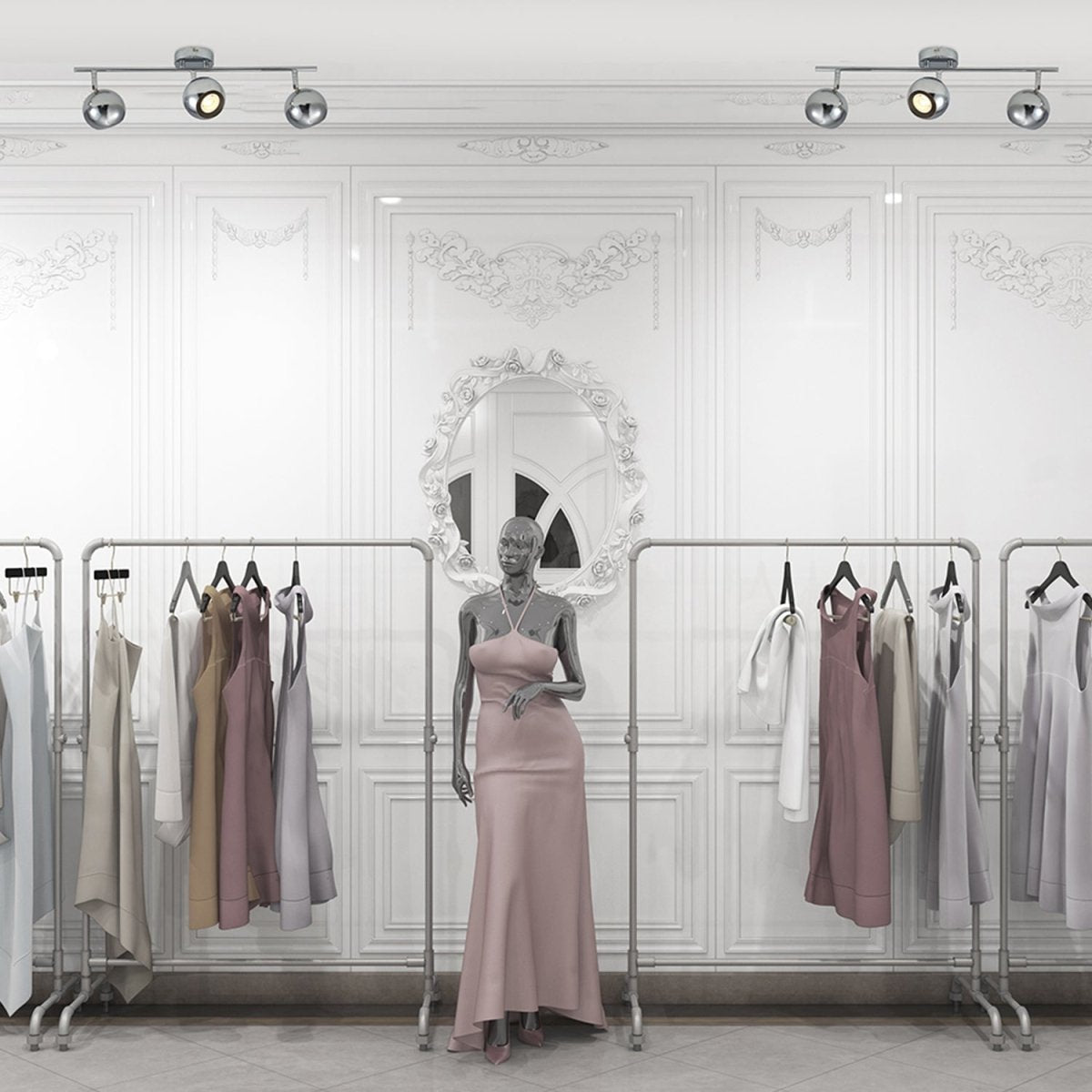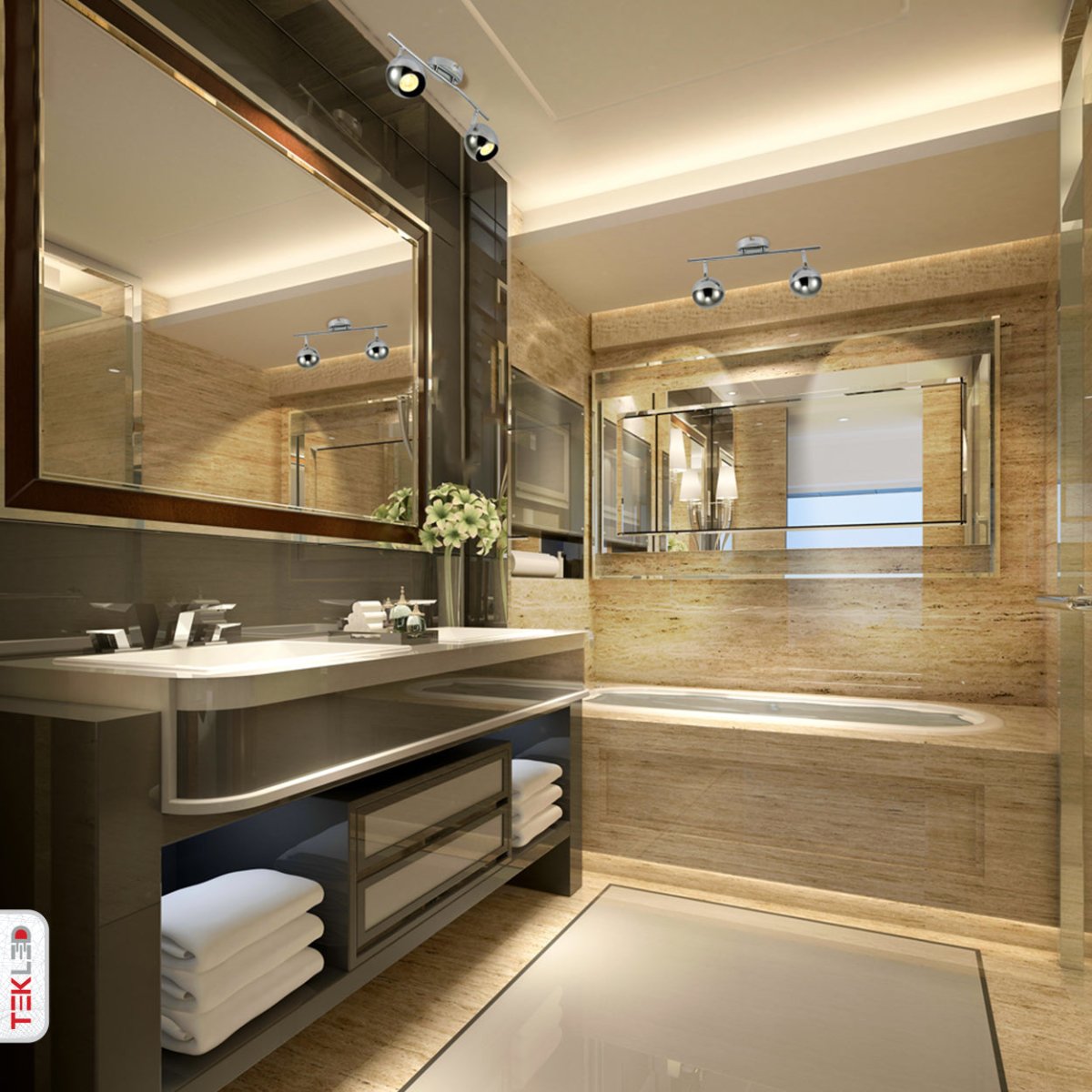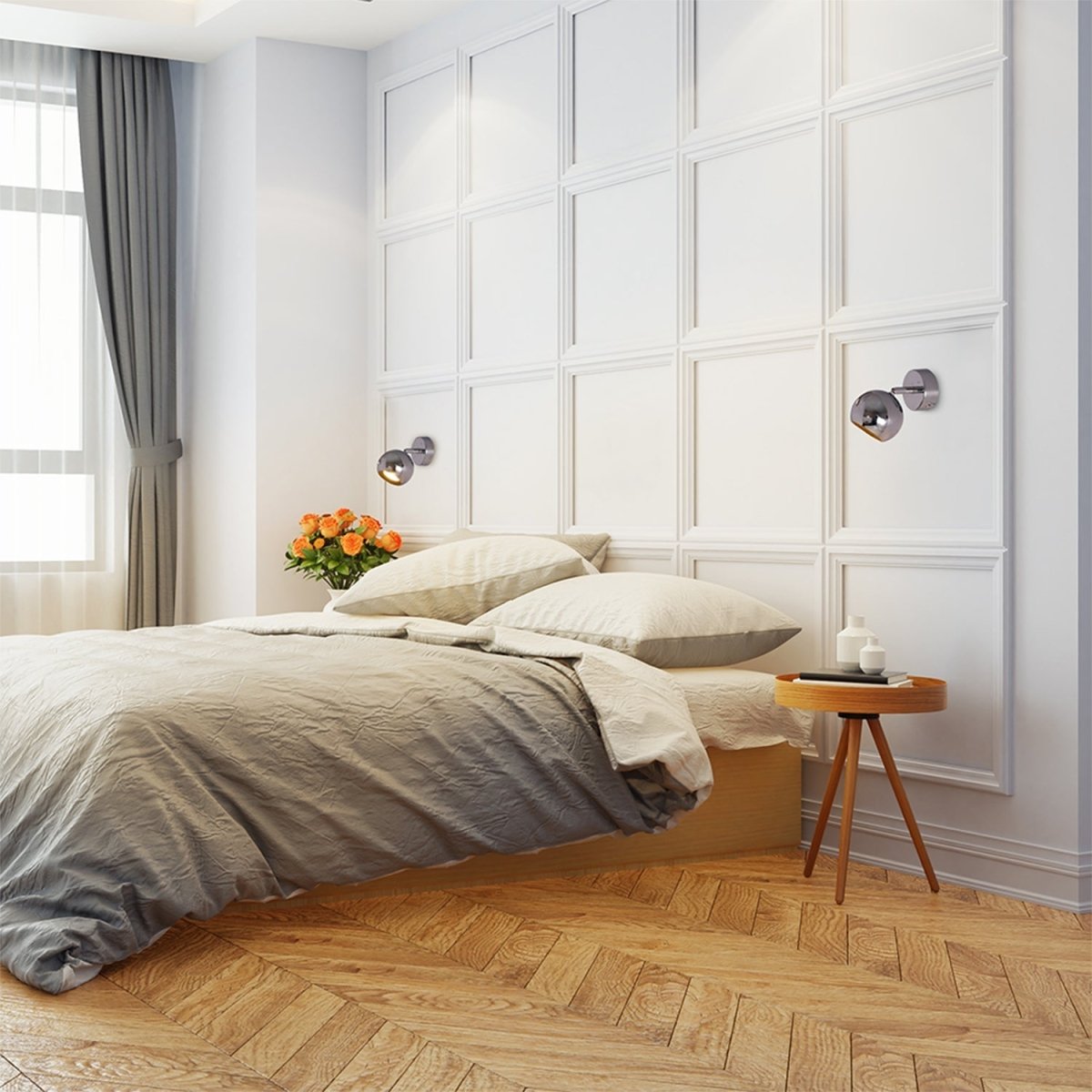 TEKLED
Sphere Rotatable GU10 Spotlight - Chrome / 1 Lamp.
Sphere Rotatable GU10 Spotlight
Elegant Lighting Design: Set the tone of any room with the Sphere Rotatable GU10 Spotlight, an epitome of elegance and modern craftsmanship. Each design, whether in shimmering chrome or the vintage allure of antique brass, promises an immediate upgrade to your interiors. The globe-shaped structure, combined with the durability and shine of its steel construction, acts as a bridge between contemporary minimalism and age-old luxury, making it a versatile fit across a spectrum of design types.

Versatility at Its Best: Your lighting needs are dynamic, and so is this spotlight. Thanks to its rotatable head, you can direct the beam to highlight art pieces, create focused task lighting, or set ambient moods. The light fixture's adaptability doesn't end there; it's equally at home as a stylish wall light in a cozy reading nook, as it is a functional ceiling light in a bustling kitchen or serene bathroom. And with options ranging from a single lamp holder to an impressive array of four, there's a version tailored for every space.
Adaptable Commercial Lighting: The Sphere Rotatable GU10 Spotlight isn't just limited to homes. It's an excellent addition to commercial spaces like small retail shops, boutique stores, and trendy coffee shops. The ability to direct the light beam ensures that specific products, art pieces, or areas within a shop are highlighted, drawing customer attention and enhancing overall store aesthetics. In a coffee store, it can accentuate the ambiance, casting a focused light on a barista station or illuminating cozy corners. With its modern and sophisticated design, this spotlight can elevate any commercial setting, making products and spaces stand out.

Tailored for Every Decor: Seeking a minimalist touch for a Scandinavian living room, a sleek accent in a mid-century modern hallway, or a functional piece in a rustic kitchen? Look no further. This spotlight is not just a light fixture; it's a testament to personalized style. The different variants offer both a visual treat and practical lighting solutions, resonating with various decoration styles.

Quality and Assurance: Built for endurance, this Class I light fixture is designed for indoor use, promising durability and consistent performance. Its compatibility with GU10 spotlight bulbs ensures bright, focused illumination. Moreover, a three-year warranty stands as a testament to its quality, ensuring peace of mind with every purchase.

Perfect for Every Room: Be it the glow in a serene bedroom, the functional lighting in a bustling kitchen, or the ambience in a chic living room, this spotlight is the answer. Its adaptability is further highlighted by its suitability for both wall and ceiling mountings, catering to various lighting needs across homes, offices, and commercial spaces.
Accessorise your walls with this gorgeous Metal Hinged Dome Wall Light Spotlight and let your home make your statement. Wall light that will create a beautiful cascading effect and is suitable for your bedroom, living room, gallery etc. This lighting fixture embodies elegance and sophistication while adding a modern twist to any decor. Gorgeous even when switched off, the dome light is quite a looker and can be used solely for decorative purposes as well. The high quality metal body holds sturdy heat resistant GU10 bulb holders and is compatible with a variety of lighting sources. This Class I fixture has an IP rating of 20 and comes with an adjustable neck as well. It is available in two designs of chrome and antique brass and four variants of one, two, three and four lamp holders.
Technical Specifications
| | |
| --- | --- |
| Name | Sphere Rotatable GU10 Spotlight 1 2 3 4 Lamp Chrome or Antique Brass |
| Product Code | 172-03110 | 172-03112 | 172-03114 | 172-03116 | 172-03118 | 172-03120 | 172-03122 | 172-03124 |
| Power | Max 7W/Bulb LED Bulb | Max 7W / Bulb | MAX 35W*3 | MAX 35W*4 | Max 7W | MAX 35W*2 |
| Equivalent Wattage | Max 50W/Bulb Halogen Bulb |
| Power Source | Hardwired |
| Voltage | 220/240Vac 50/60Hz |
| Lamp Holder Type | GU10 Twist Lock |
| Protection Class | Class I |
| Dimmability | Dimmable if used with dimmable bulbs | YES with dimmable bulbs |
| Light Source | Bulb |
| Bulbs | Bulbs are not included |
| IP Class(Ingress Protection) | IP20 |
| Mount Type | Surface Mount |
| Function Mode | On/Off |
| Product Dimensions (L x W x H) (D x H) | L160xW100xH100mm | 400x100x190mm | L600xW100xH190mm | L800xW100xH190mm | 180x100x100mm | L400xW100xH195mm | L600xW100xH195mm | L800xW100xH195mm |
| Product Length | 100 | 400mm | 190 | 190mm | 180mm | 195 |
| Size of Shades | D100 |
| Size of Rose | D80xH25 | D100xH25mm | D100xH25 | D80xH25mm |
| Shape | Globe |
| Made of Materials | Steel |
| Shade Material | Steel | Metal |
| Product Colour | Chrome | Antique Brass | Brushed Nickel |
| Shade Colour | Chrome | Brushed Nickel |
| Paint Type | Electroplated | Electroplated, Spray Painted |
| Adjustable | Rotatable Head |
| Operating Temperature (C) | -20/+45C |
| Warranty | 3 year |
| Gross Weight | 330g | 0.72kg | 1kg | 1.26kg | 340g | 0.73kg | 1.0kg | 12.7kg |
| Net Weight | 240g | 0.58kg | 0.8kg | 1kg | 260g | 1.04kg |
| Box Dimensions (LxWxH) | L125xW125xH180mm | 180x125x420mm | L180xW125xH620mm | L180xW125xH820mm | 125x125x180mm | L180xW125xH420mm |
| Box Content | Light body*1, instructions*1, screws*2, glue*2 | 1Light fixture, User manual, Accessories package(Tapping screw*2, Expansion plug*4) |
| Certifications | UKCA, CE, RoHS |