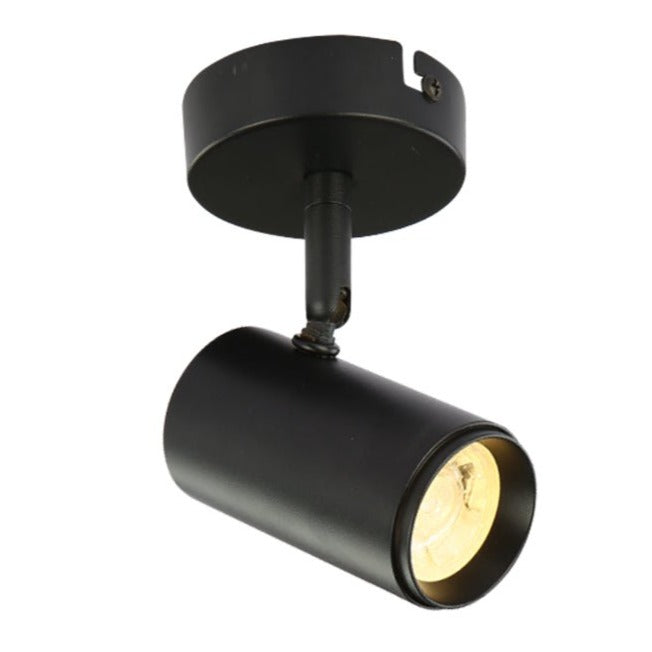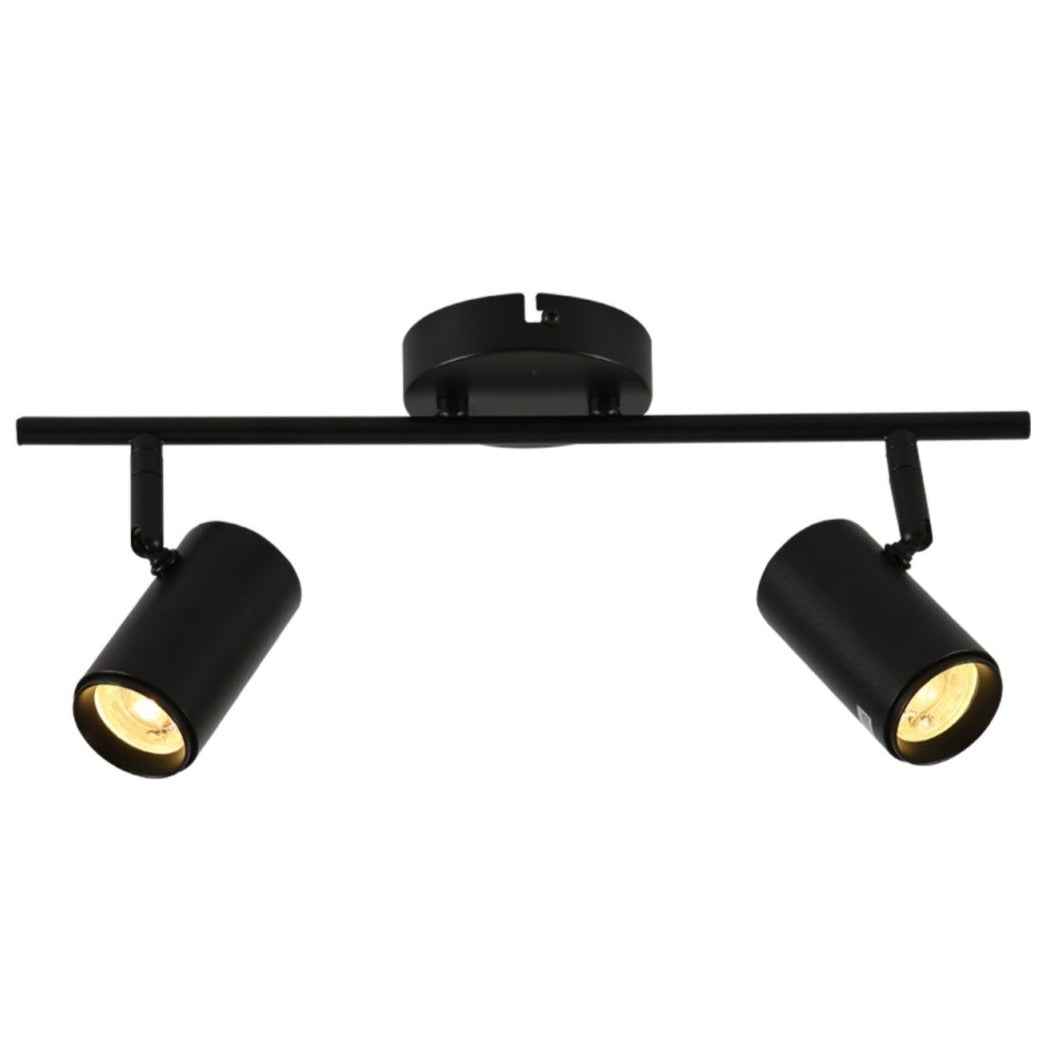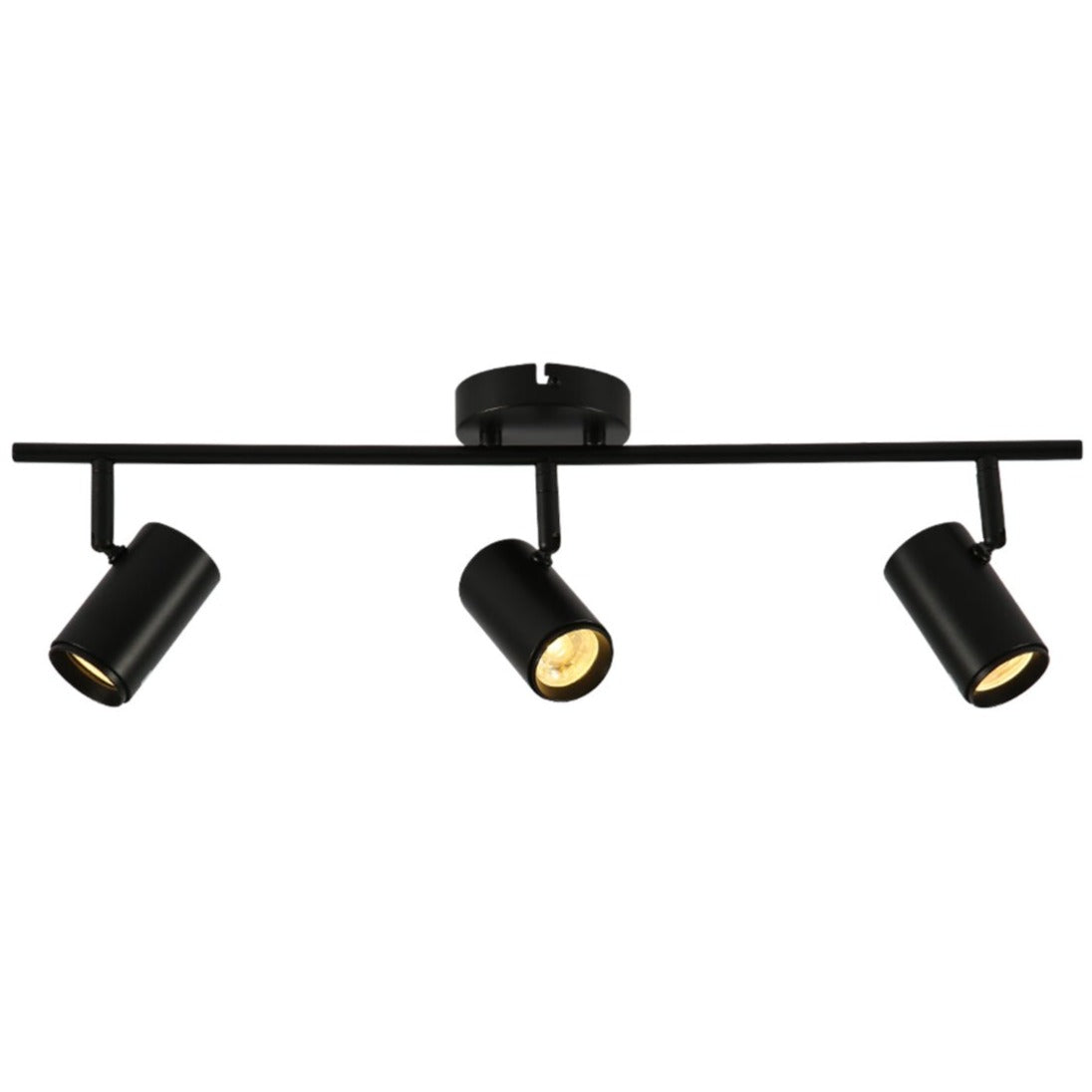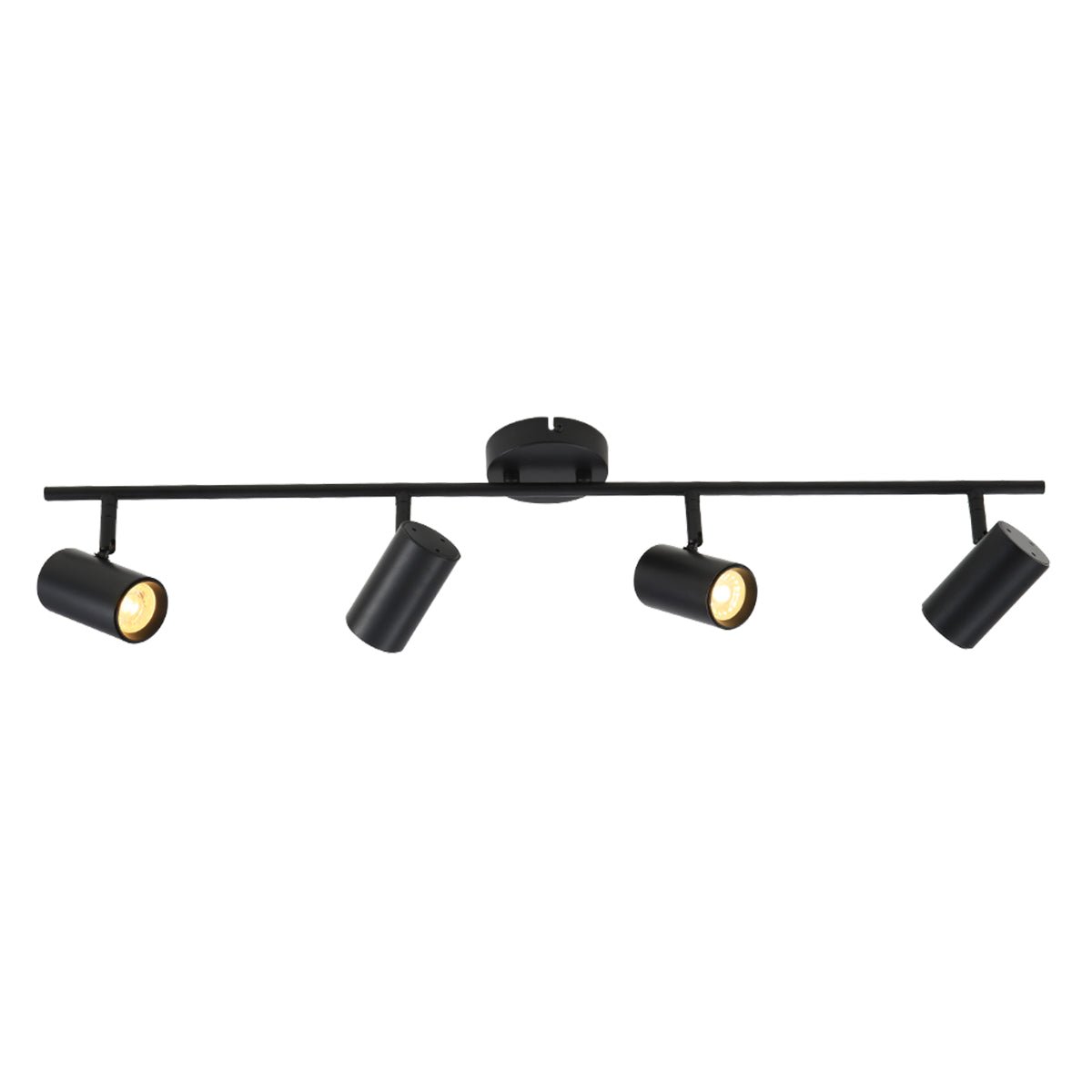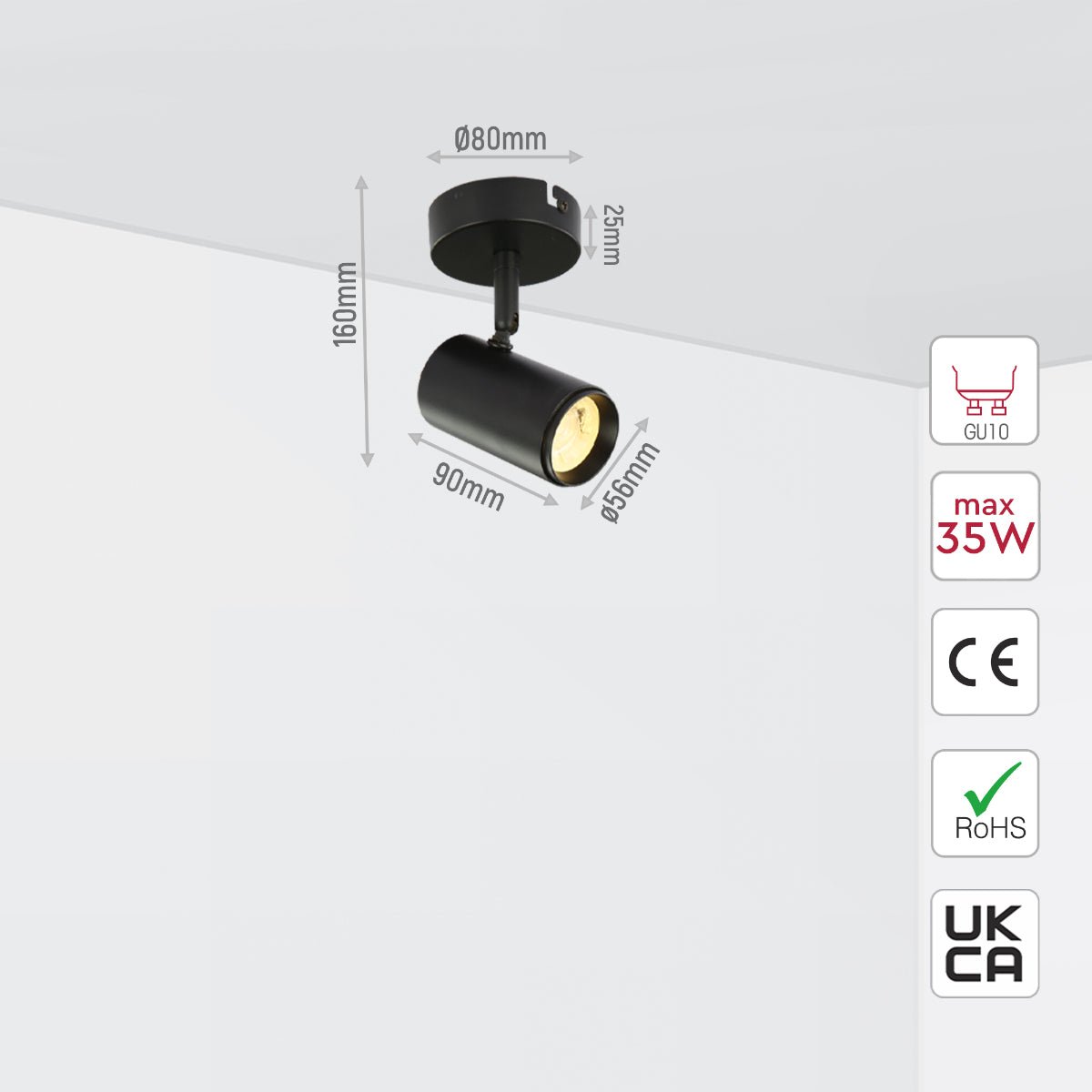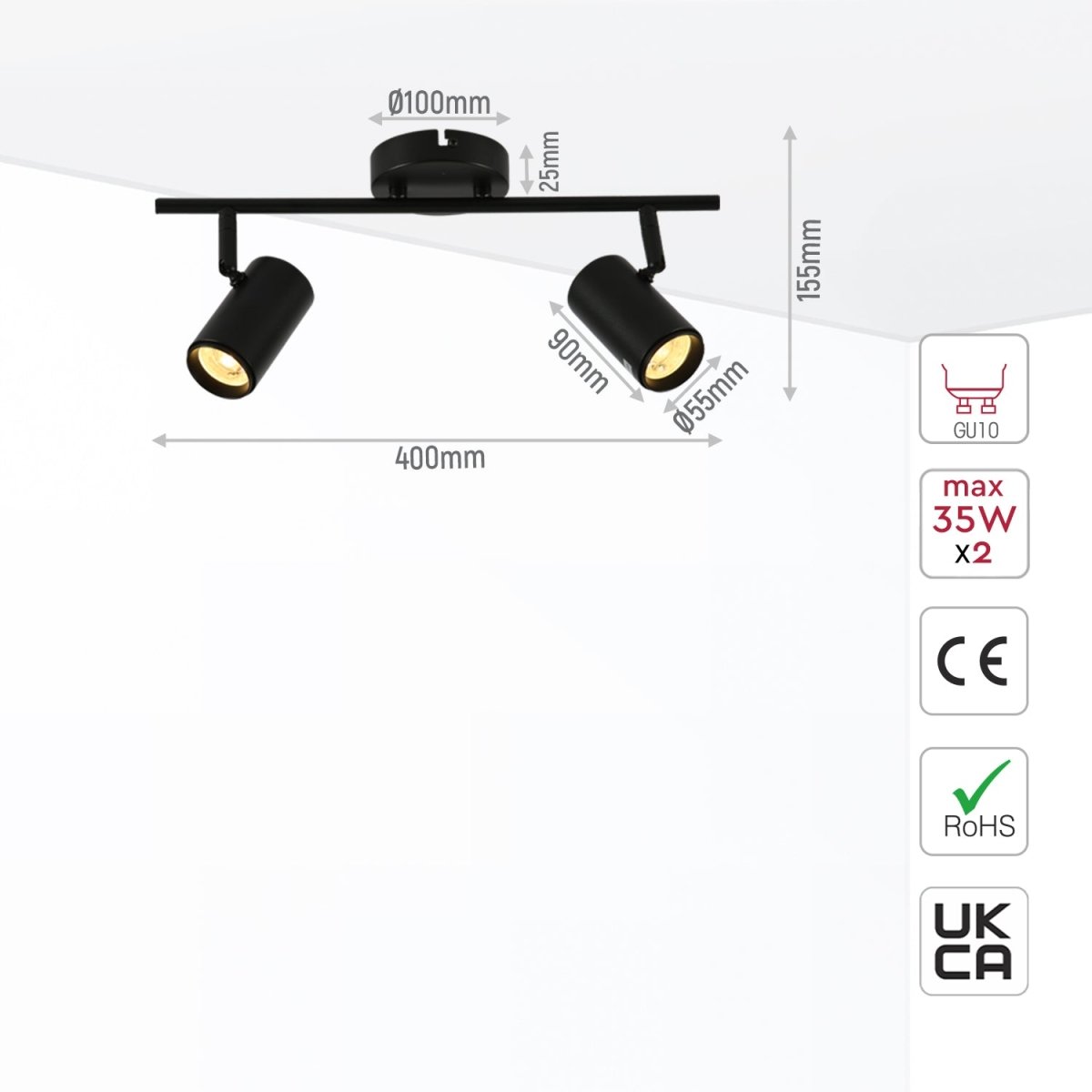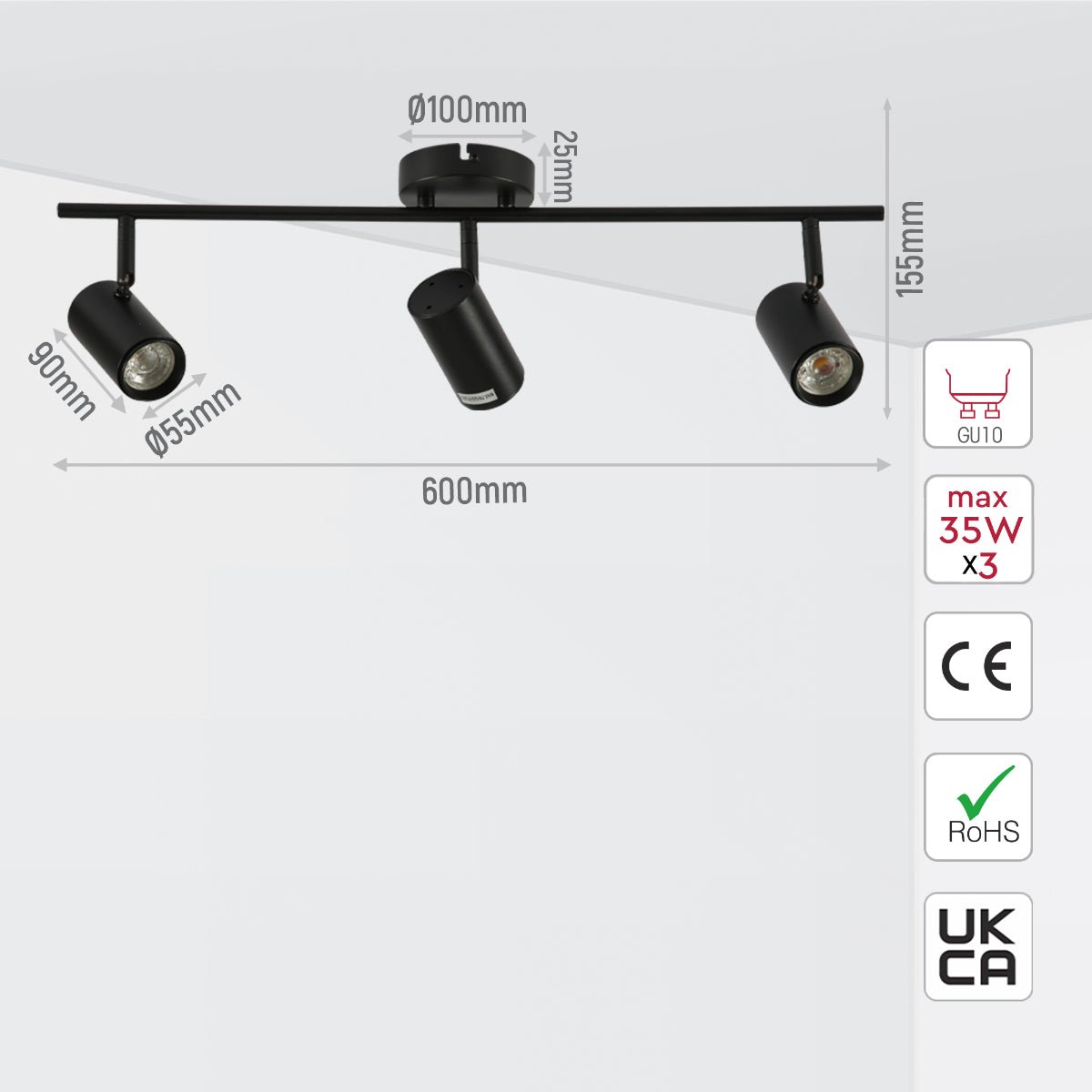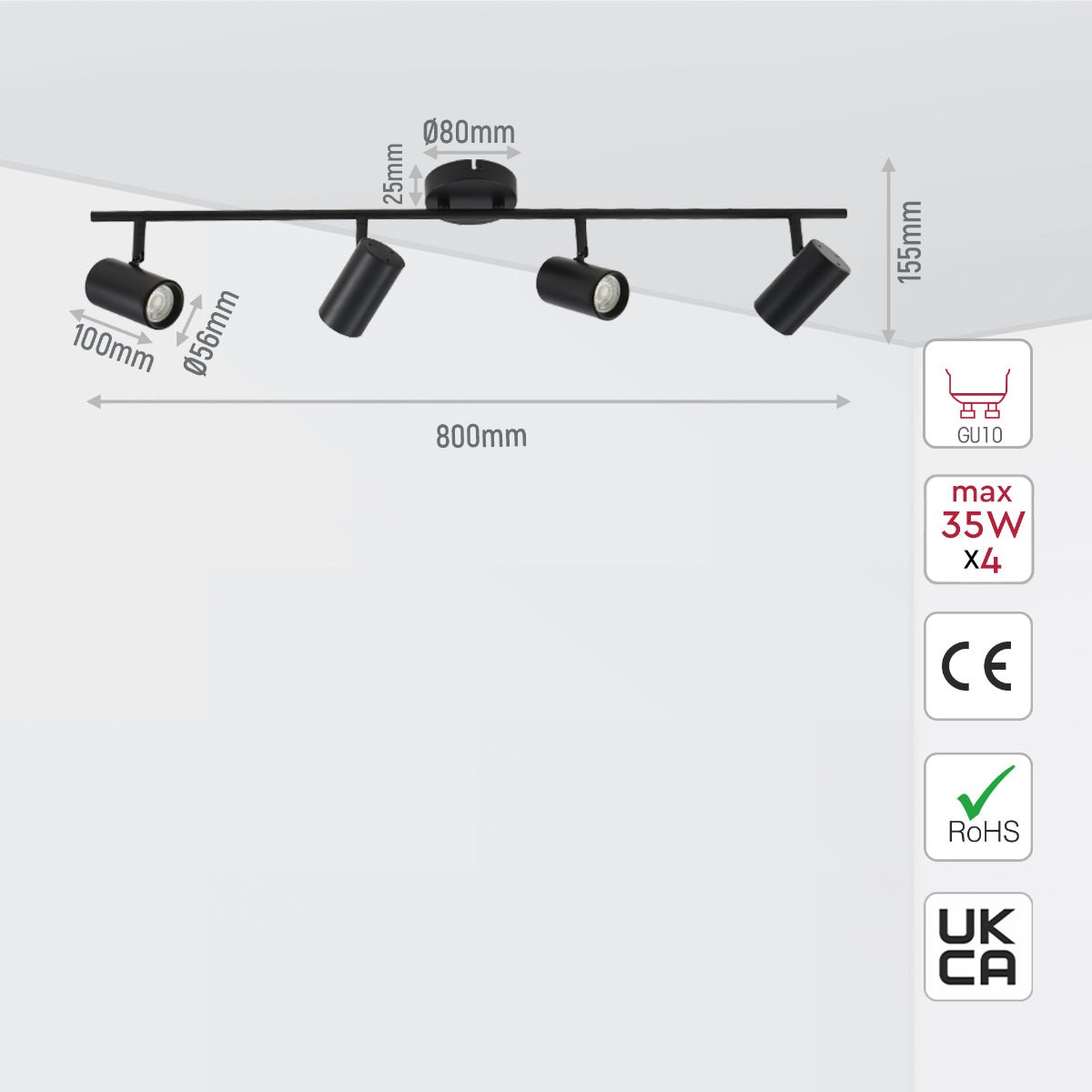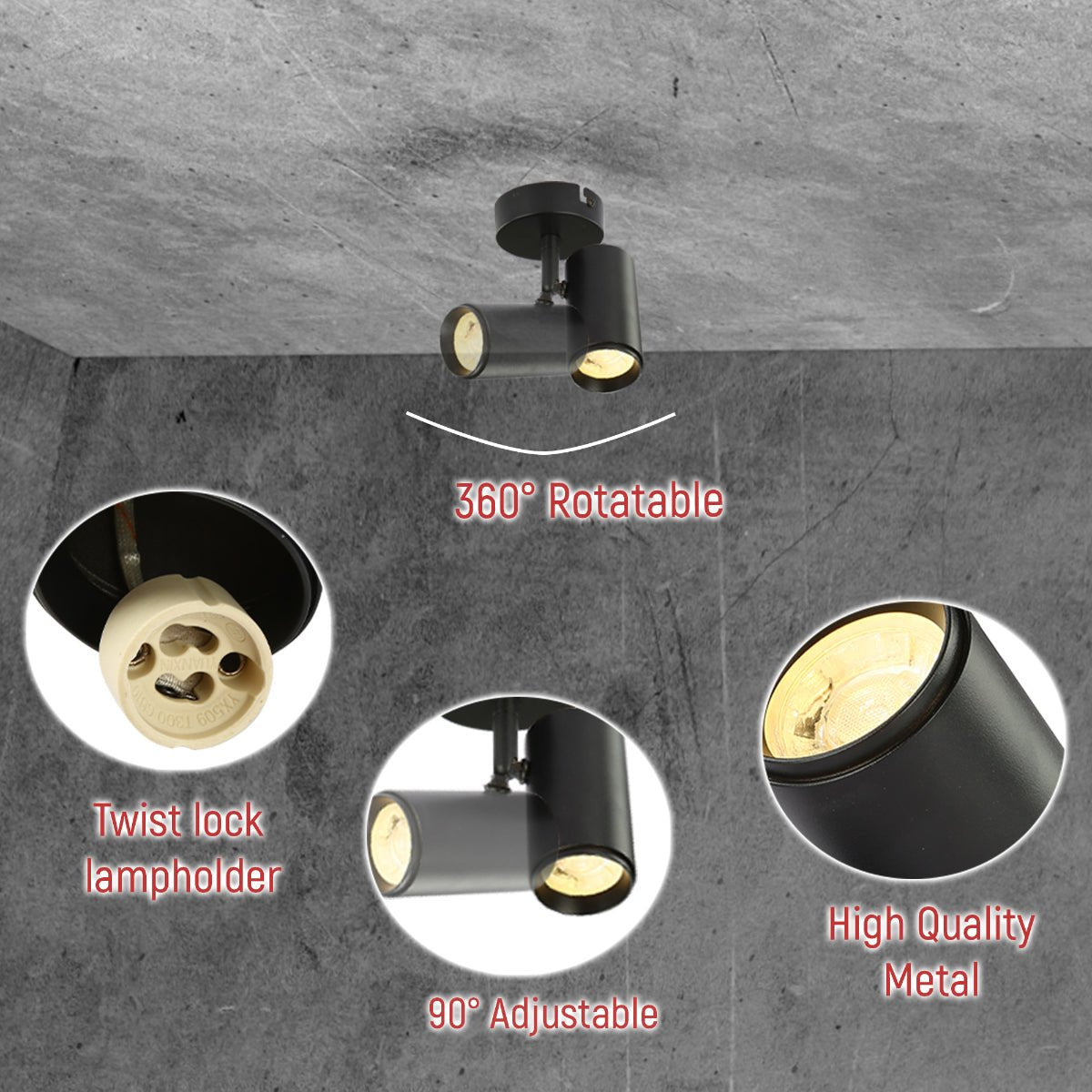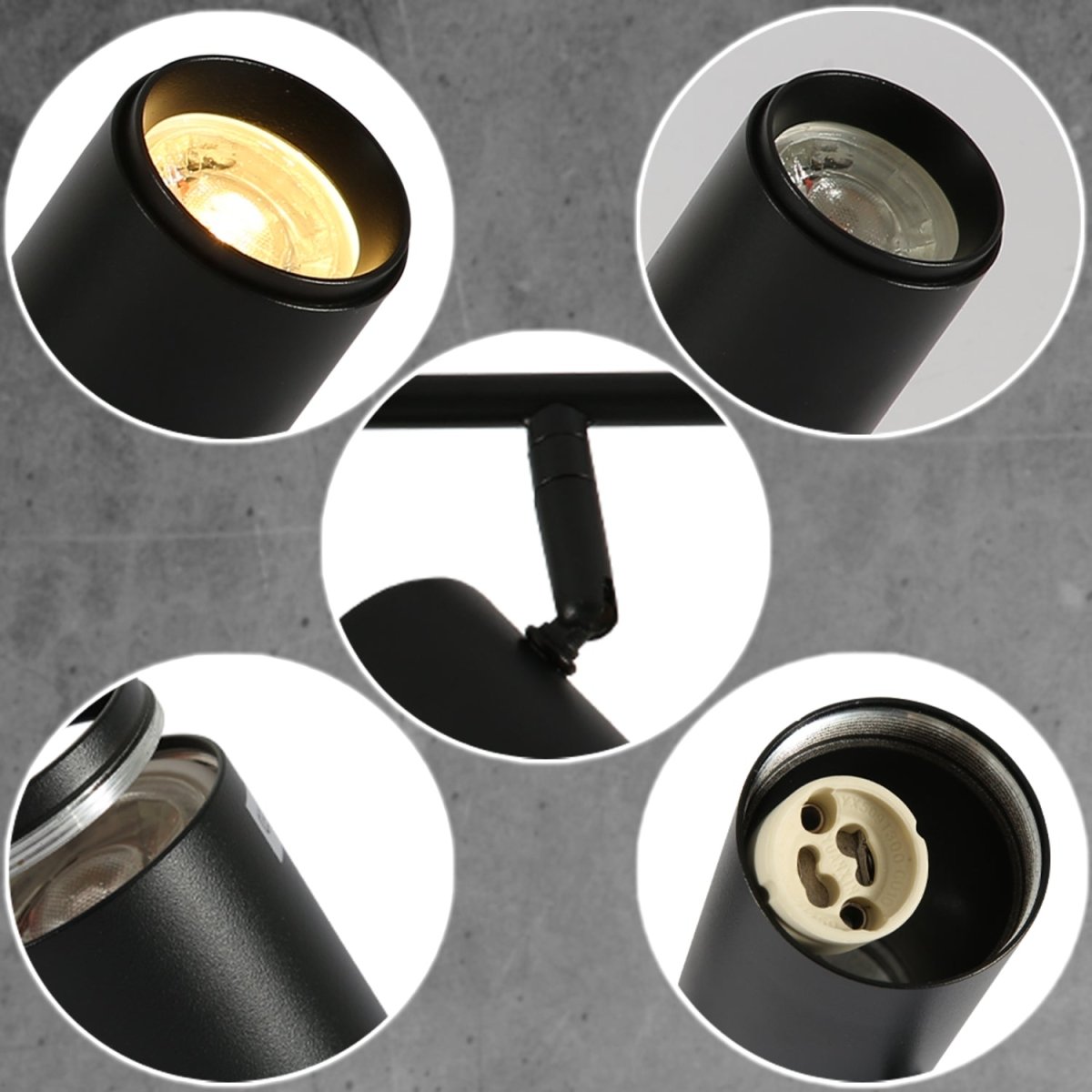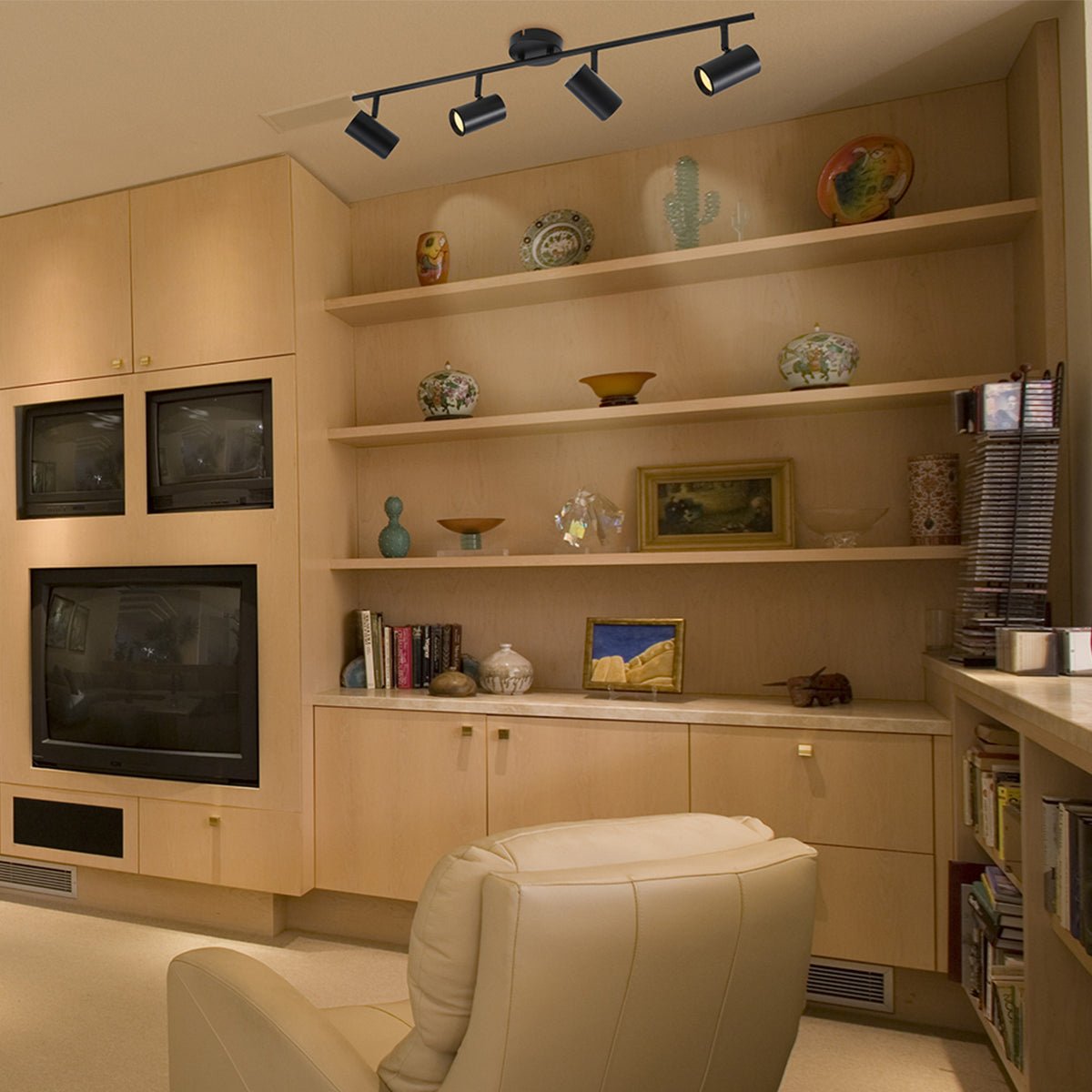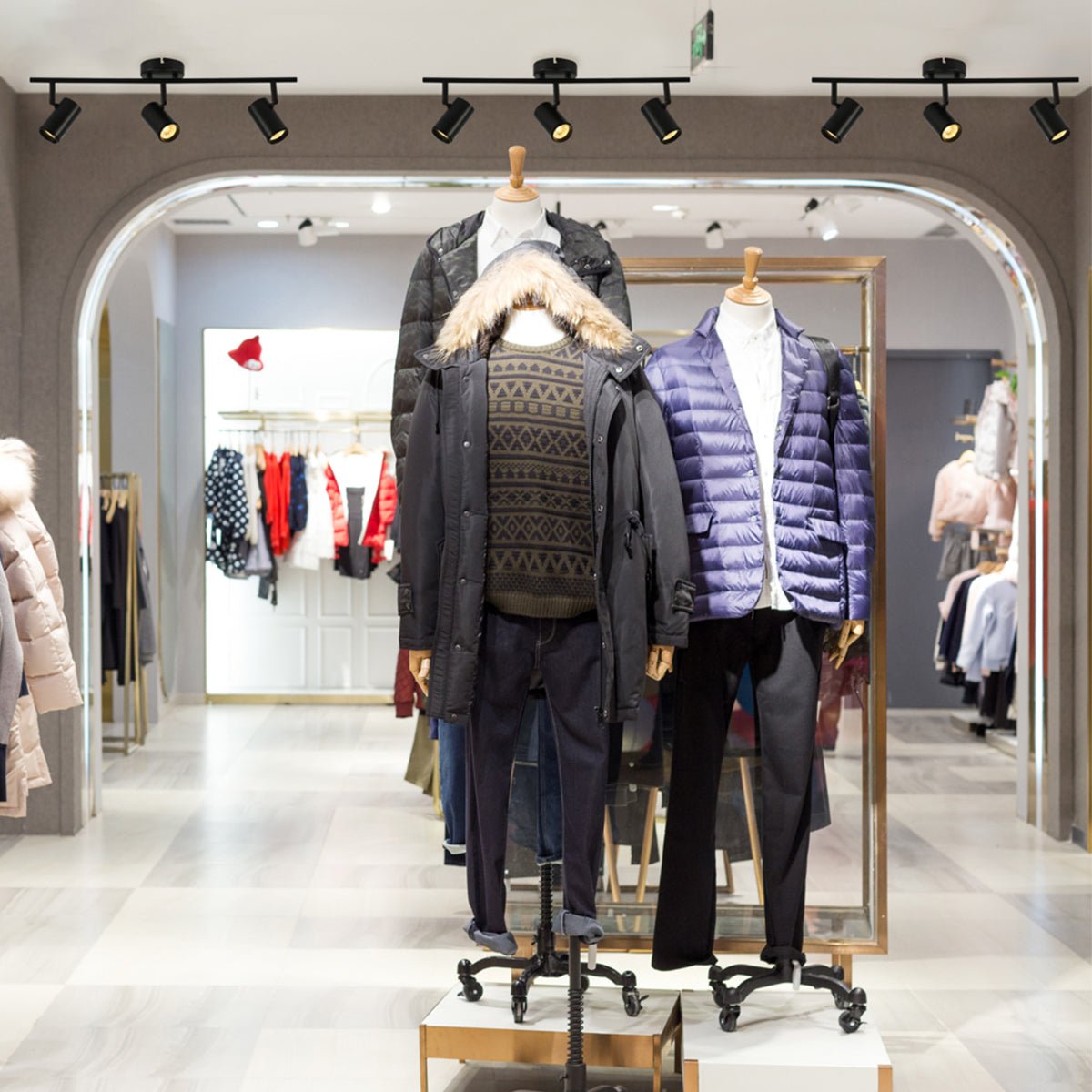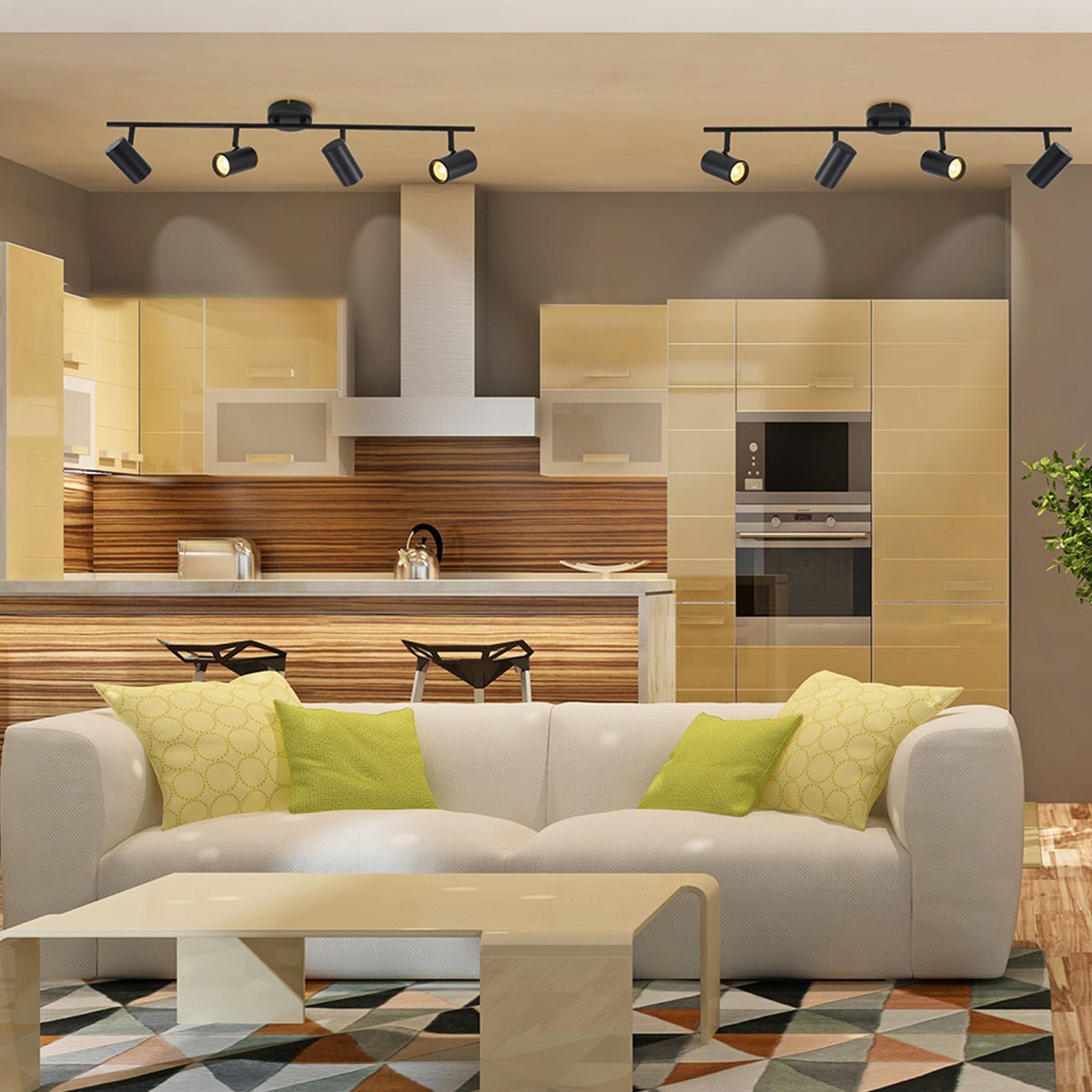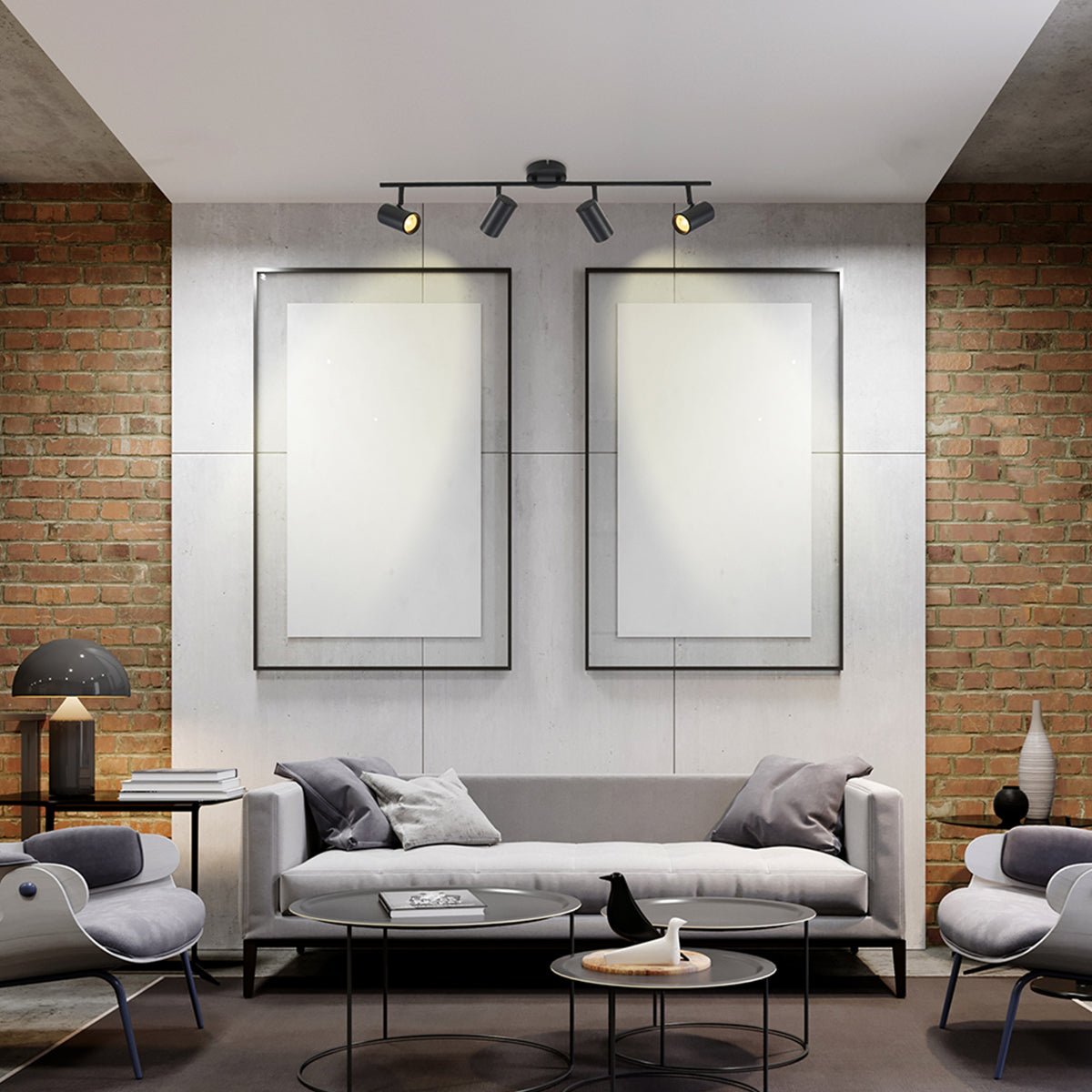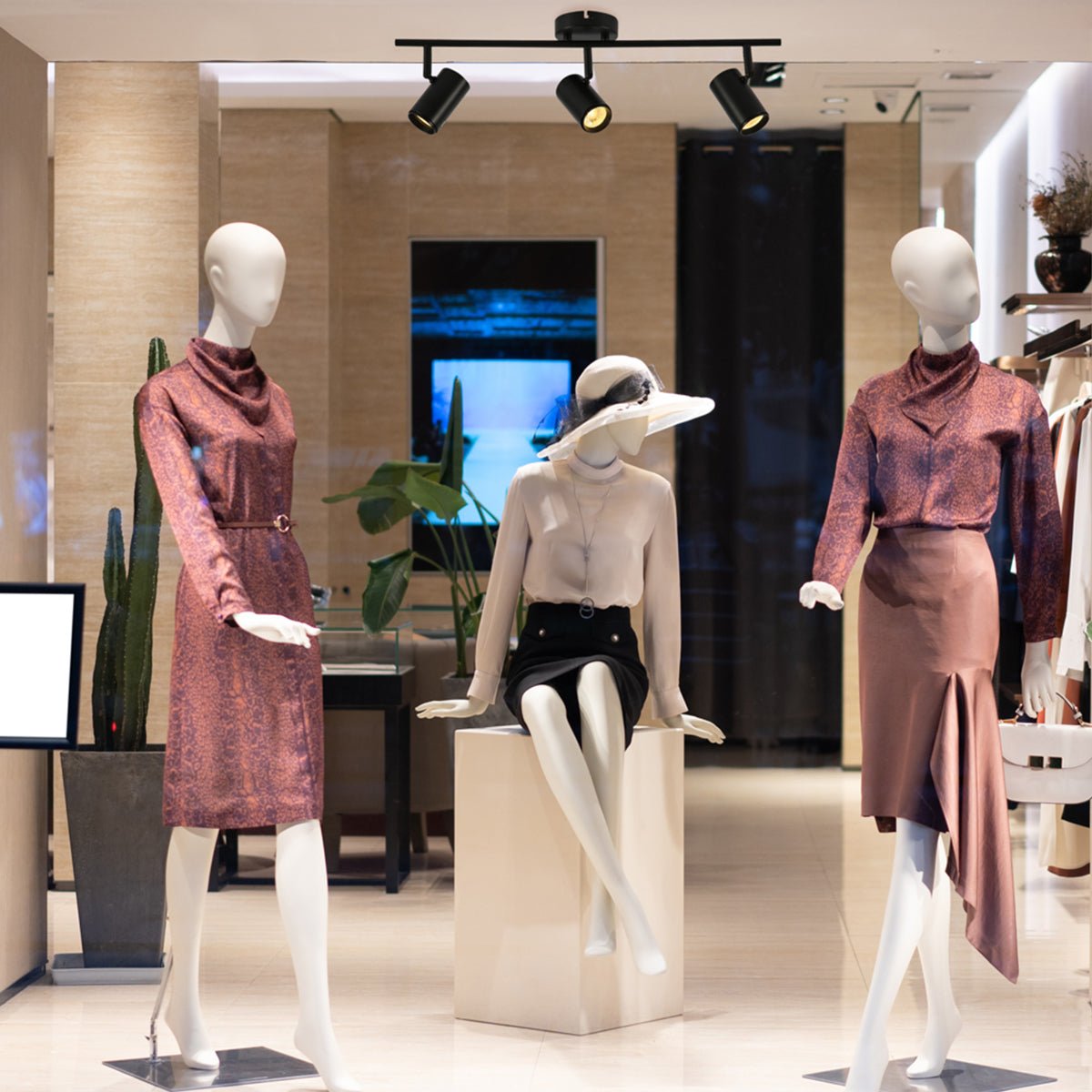 TEKLED
Virmo Rotatable Cylinder Rod GU10 Spotlight Side Connected Black - 1 Lamp.
Virmo Rotatable Cylinder Rod GU10 Spotlight Side Connected Black
TEKLED takes a stride ahead in lighting elegance with the Virmo Rotatable Cylinder Rod GU10 Spotlight Side Connected Black. Inspired by the structural finesse of track lights, though not being one, this design marries utility with aesthetics, befitting spaces from sophisticated homes to commercial establishments.
Design That Speaks Volumes: The Virmo Spotlight epitomizes modern design while incorporating industrial elements. Constructed from aluminium and steel, its black finish complements contemporary spaces. It offers a 90-degree tilt and 360-degree rotation, with a compact, rod-like structure akin to track lights.
Applications Abound:
Kitchen: Highlight countertops and islands. Suited for farmhouse or Scandinavian designs, ensuring precision in tasks like cooking.
Bathroom: Offers precise lighting for activities such as makeup and shaving. With an IP20 rating, it's durable against moisture.
Living Room: Ideal for diverse styles from mid-century to boho-chic. Use it to accentuate art, architectural features, or reading nooks.
Commercial Spaces: Elevate coffee shops, boutique stores, and offices with its directed and stylish illumination.
Material & Finish:

Made from a durable aluminium-steel mix, the Virmo Spotlight stands for longevity. Its black spray-painted finish not only protects but also adds to its modern aesthetic.
Versatility & Practicality:

Adjustable Excellence: The Virmo's adjustable head with a 90-degree tilt and 360-degree rotation ensures that light can be directed exactly where you need it. Be it highlighting an art piece or providing task lighting for reading, its versatility is unmatched.
Multi-Lamp Options: With 1, 2, 3, or 4 lamp options, customize the Virmo Spotlight to suit the lighting needs of your space. Whether it's ambient lighting for a cozy corner or bright illumination for larger rooms, there's a variant just right for you.

Easy Integration: With a standard GU10 twist lock socket, integrating bulbs becomes a hassle-free experience. The spotlight also allows for dimmable bulbs, giving you the flexibility to set the ambiance as per your mood.

Warranty & Assurance:
TEKLED provides a 3-year warranty, underscoring product reliability. It's also certified by UKCA, CE, and RoHS, ensuring safety and eco-responsibility.

In the realm of lighting, TEKLED's Virmo Spotlight isn't merely a product. It encapsulates style, utility, and confidence, ideal for those prioritizing quality and design.
Technical Specifications

| | |
| --- | --- |
| Name | Virmo Rotatable Cylinder Rod GU10 Spotlight 1 2 3 4 Lamp Black Side Connected |
| Product Code | 172-03064 | 172-03066 | 172-03068 | 172-03070 |
| Power | Max 7W/Bulb LED Bulb | MAX 35W*2 | MAX 35W*3 | MAX 35W*4 |
| Equivalent Wattage | Max 50W/Bulb Halogen Bulb |
| Power Source | Hardwired |
| Voltage | 220/240Vac 50/60Hz |
| Lamp Holder Type | GU10 Twist Lock |
| Protection Class | Class I |
| Dimmability | Dimmable if used with dimmable bulbs | YES with dimmable bulbs |
| Light Source | Bulb |
| Bulbs | Bulbs are not included |
| IP Class(Ingress Protection) | IP20 |
| Mount Type | Surface Mount |
| Function Mode | On/Off |
| Product Dimensions (L x W x H) (D x H) | L130xW80xH100mm | L400xW100xH155mm | L600xW100xH155mm | L800xW100xH155mm |
| Product Length | 160 | 155 |
| Size of Shades | D56xH100 | D55xH90 |
| Size of Rose | D80xH25 | D100xH25 |
| Made of Materials | Aluminium, Steel |
| Shade Material | Aluminium |
| Product Colour | Black |
| Shade Colour | Black |
| Paint Type | Spray Painted |
| Adjustable | Rotatable Head |
| Operating Temperature (C) | -20/+45C |
| Warranty | 3 year |
| Gross Weight | 330g | 0.73kg | 1.1kg | 1.32kg |
| Net Weight | 260g | 0.6kg | 0.84kg | 1.09kg |
| Box Dimensions (LxWxH) | L125xW125xH180mm | L160xW110xH420mm | L160xW110xH620mm | L160xW110xH820 |
| Box Content | Light body*1, instructions*1, screws*2, glue*2 |
| Certifications | UKCA, CE, RoHS |