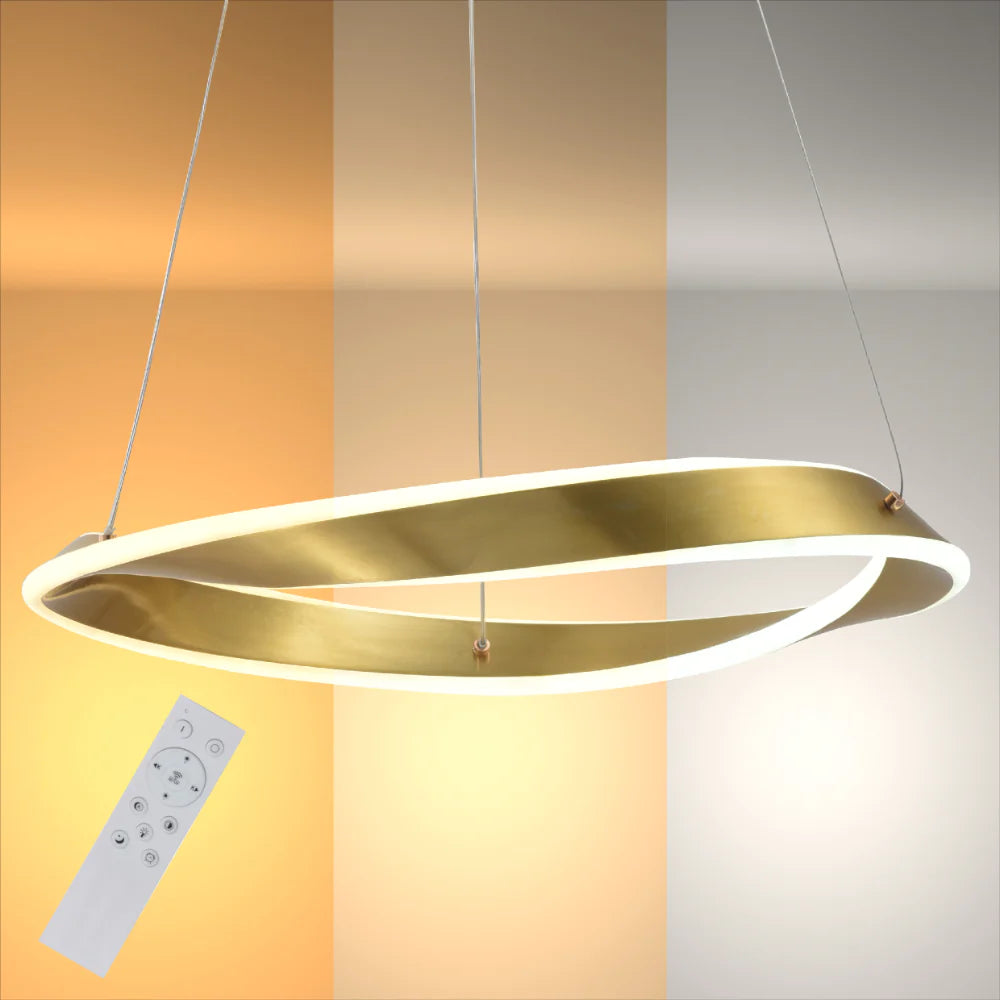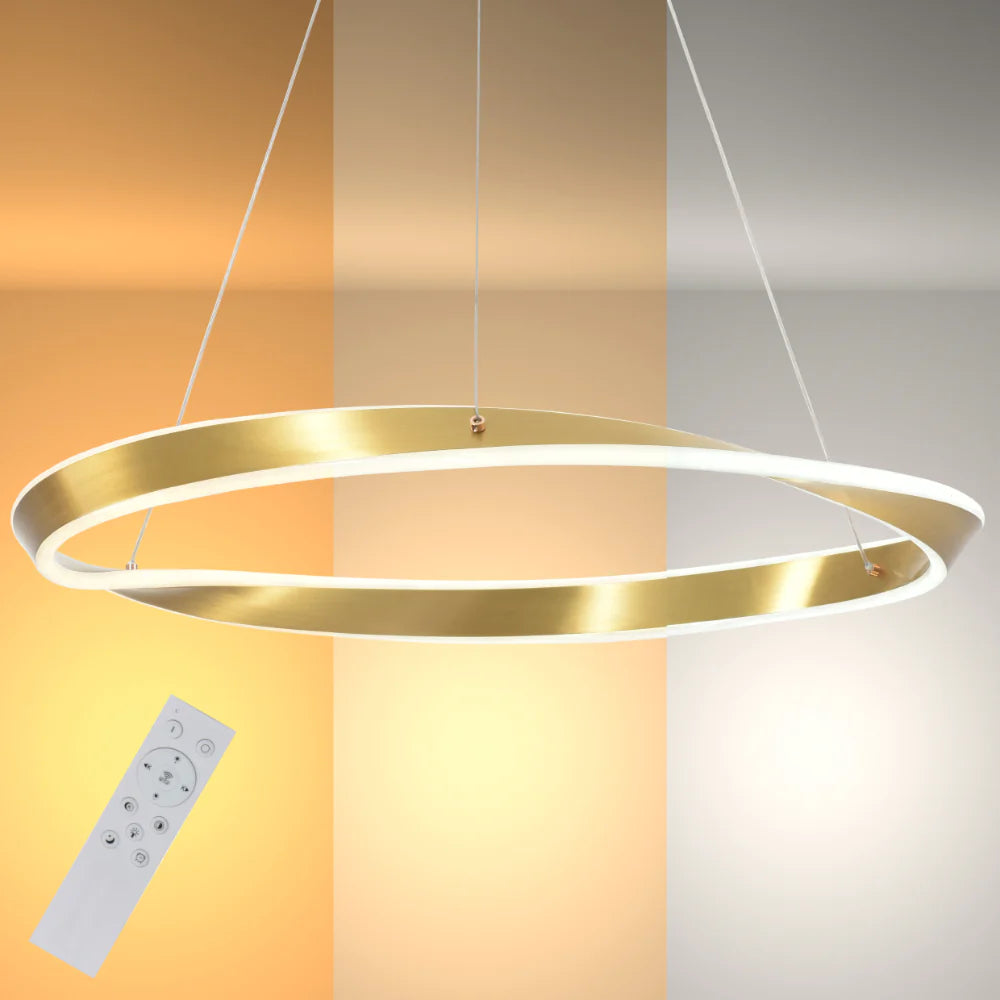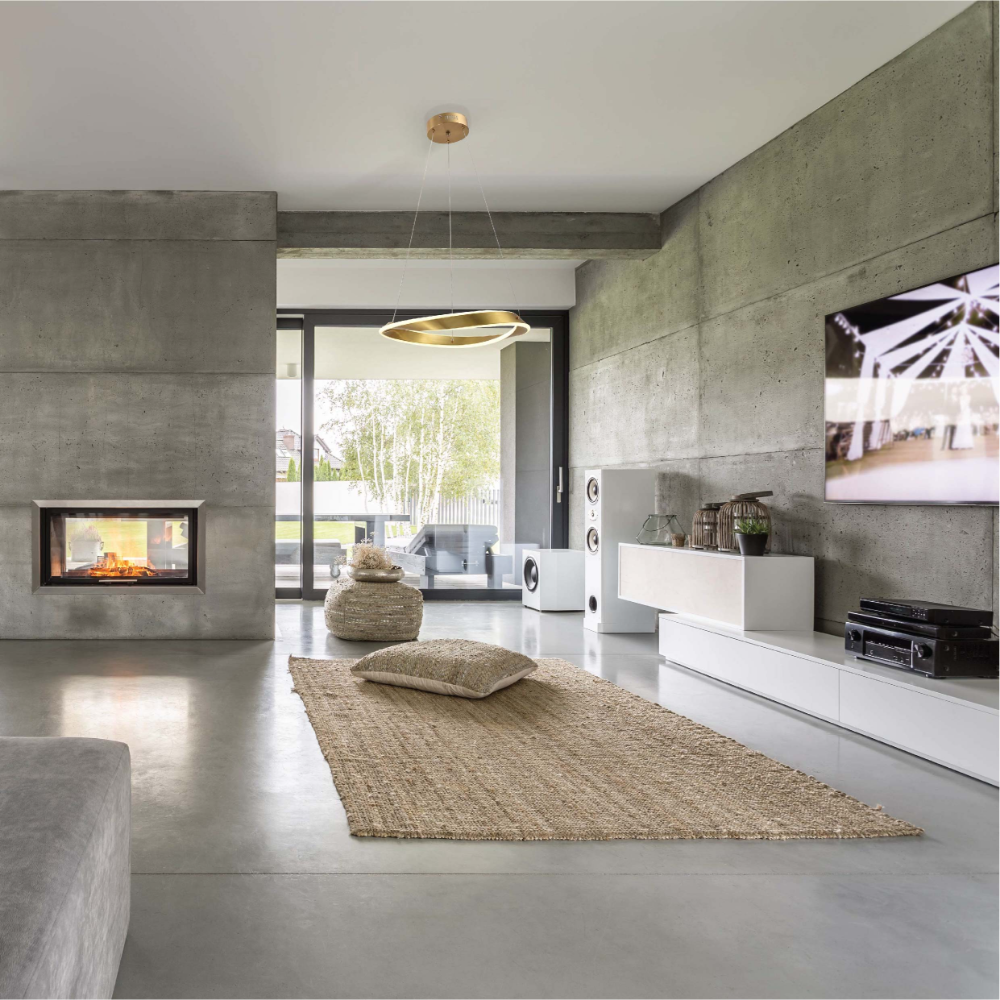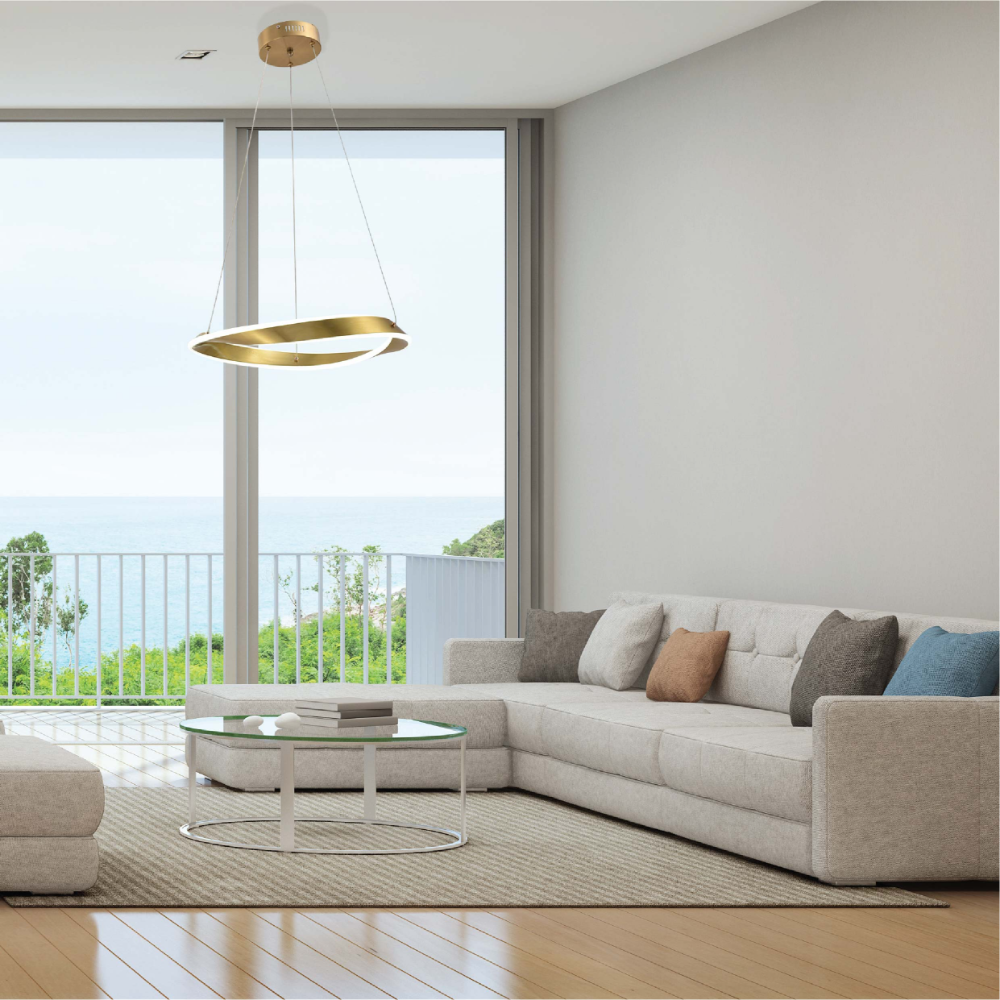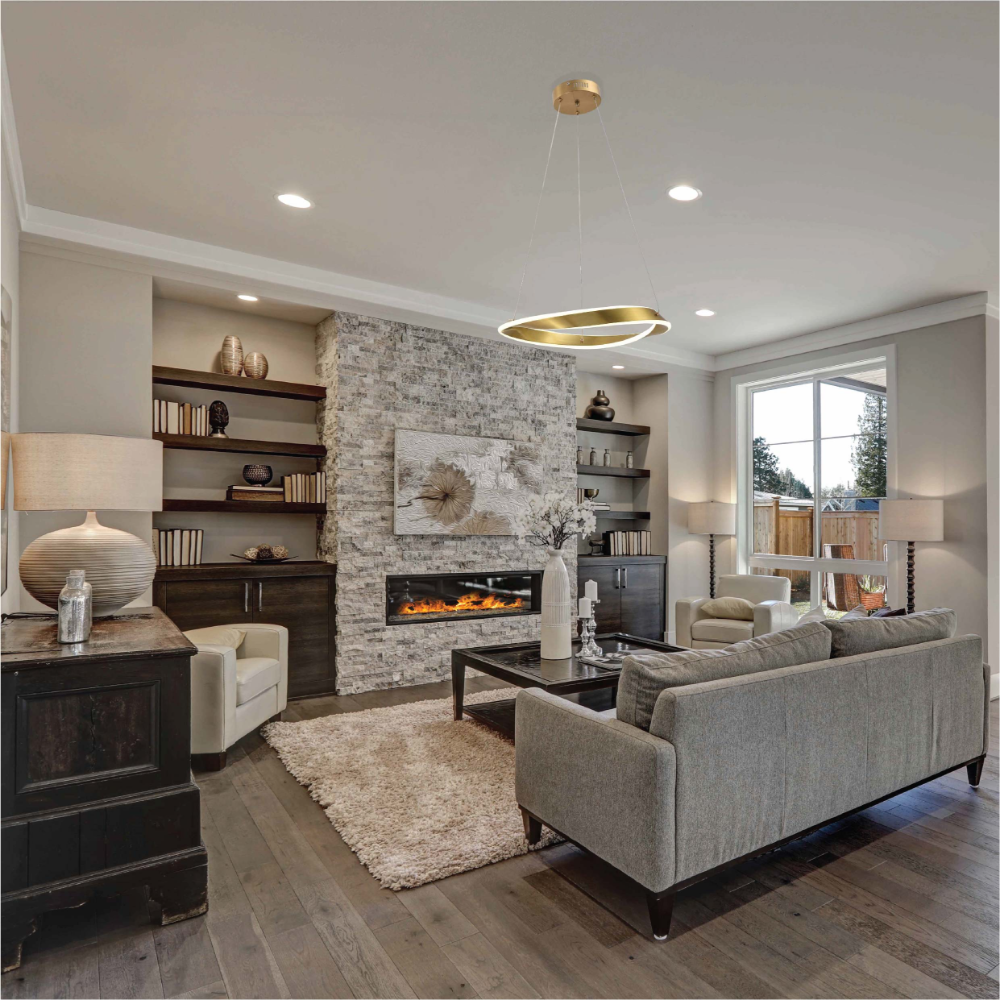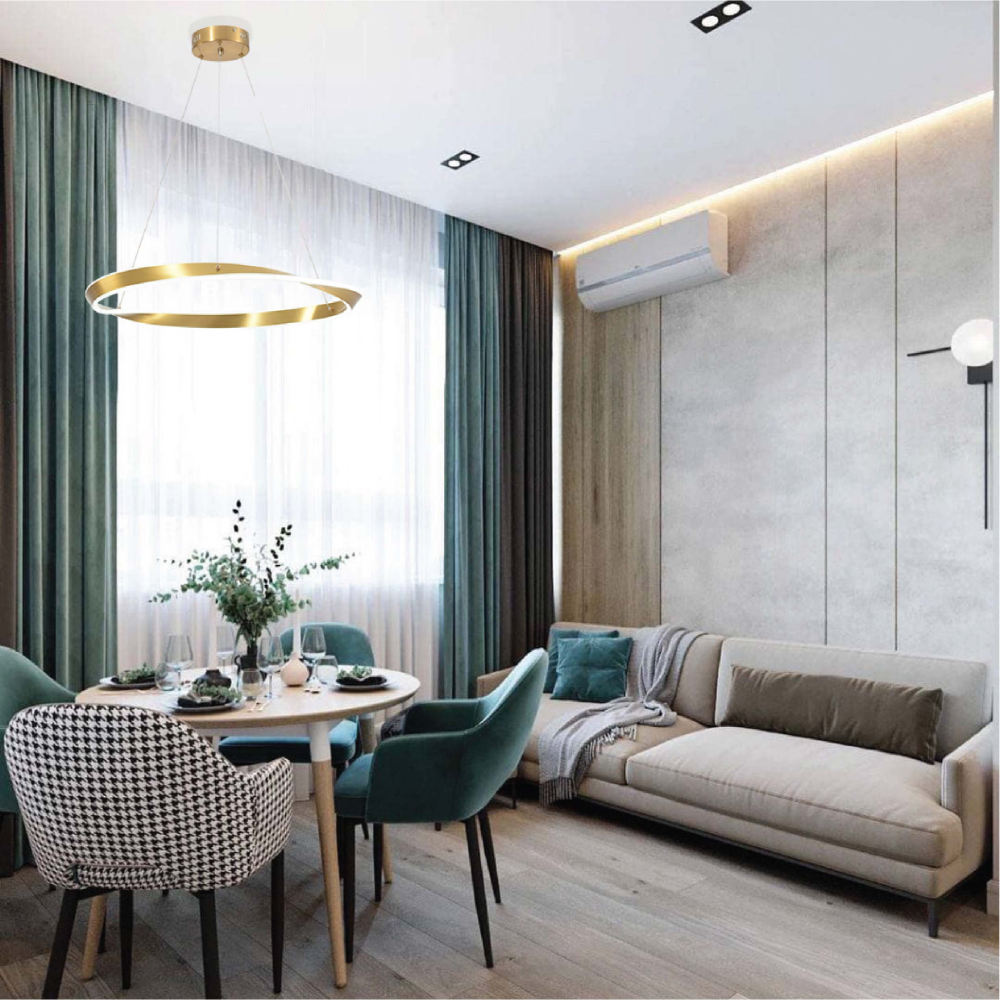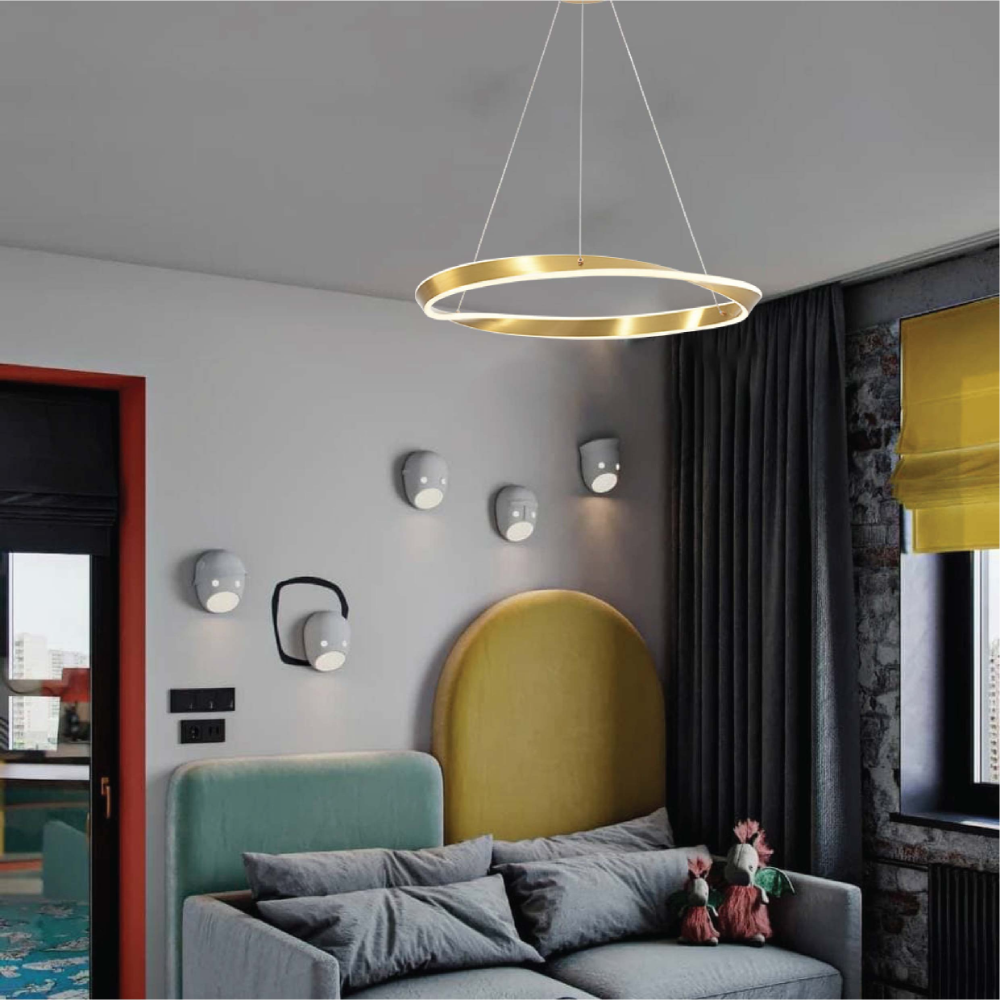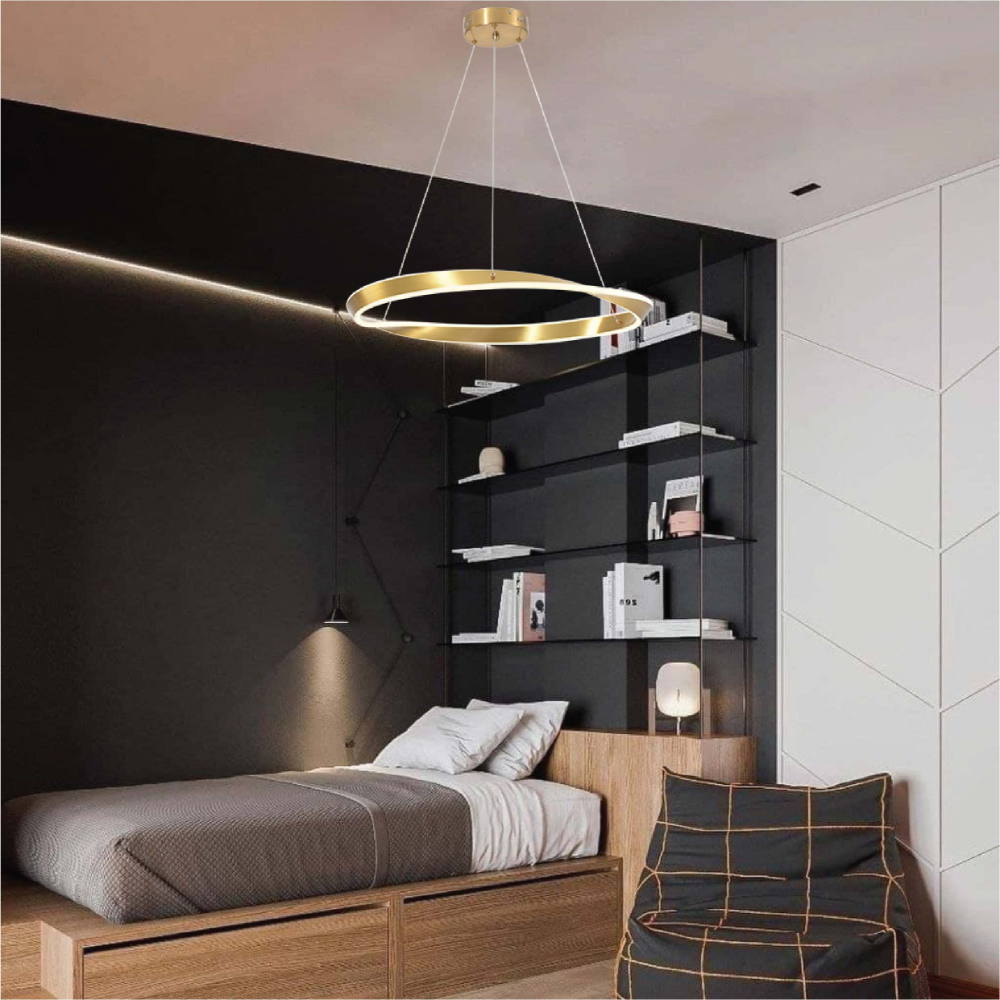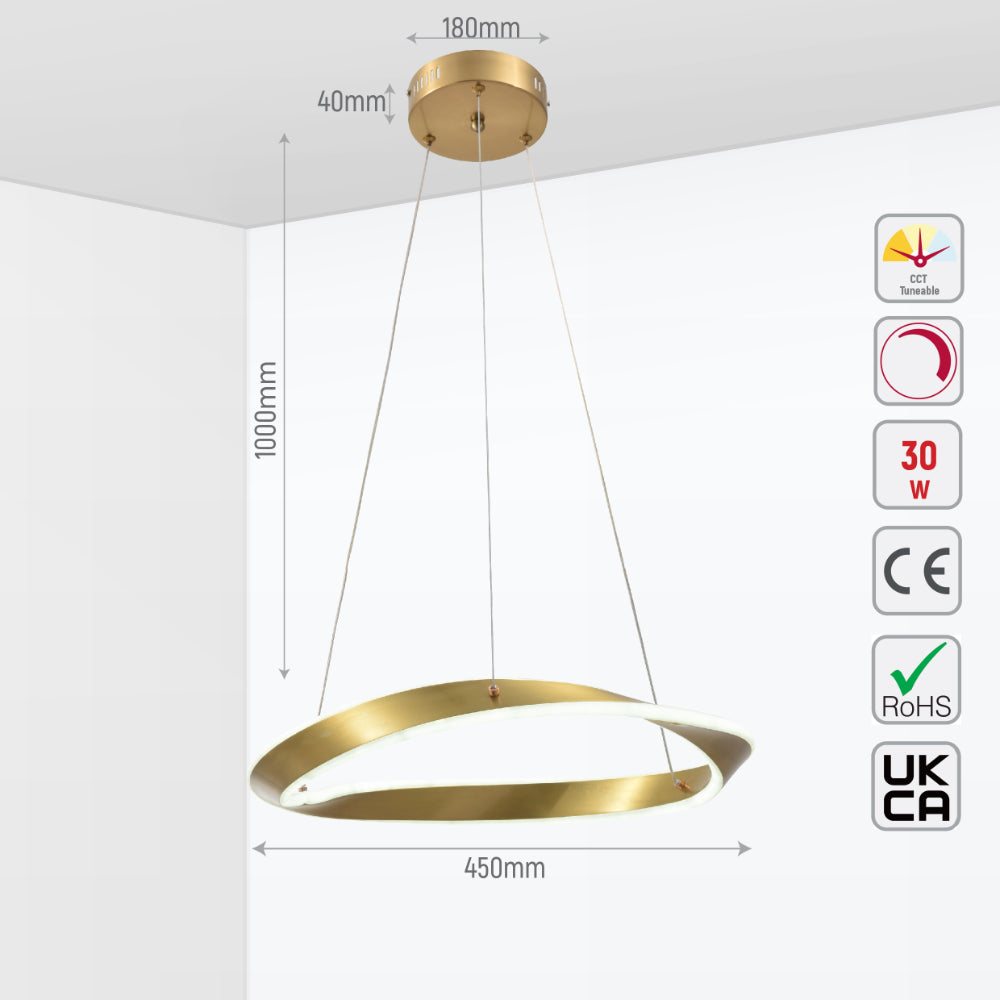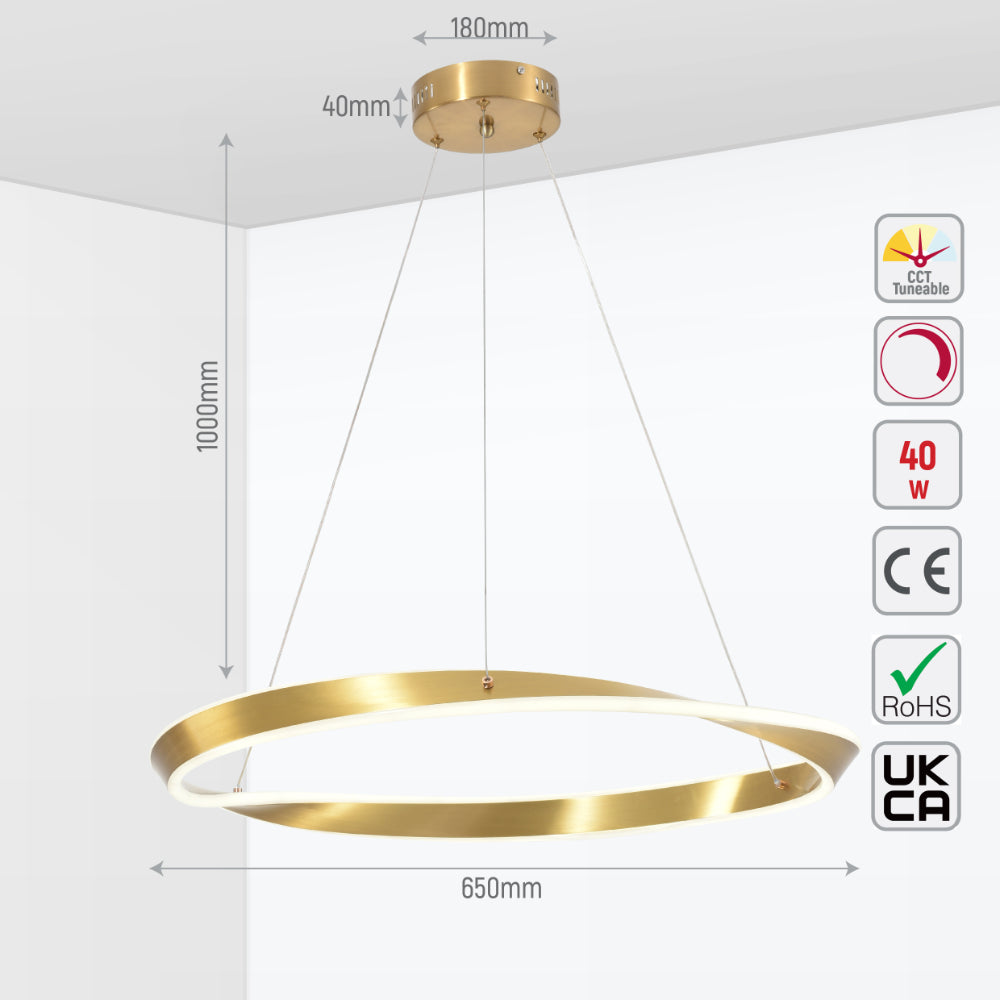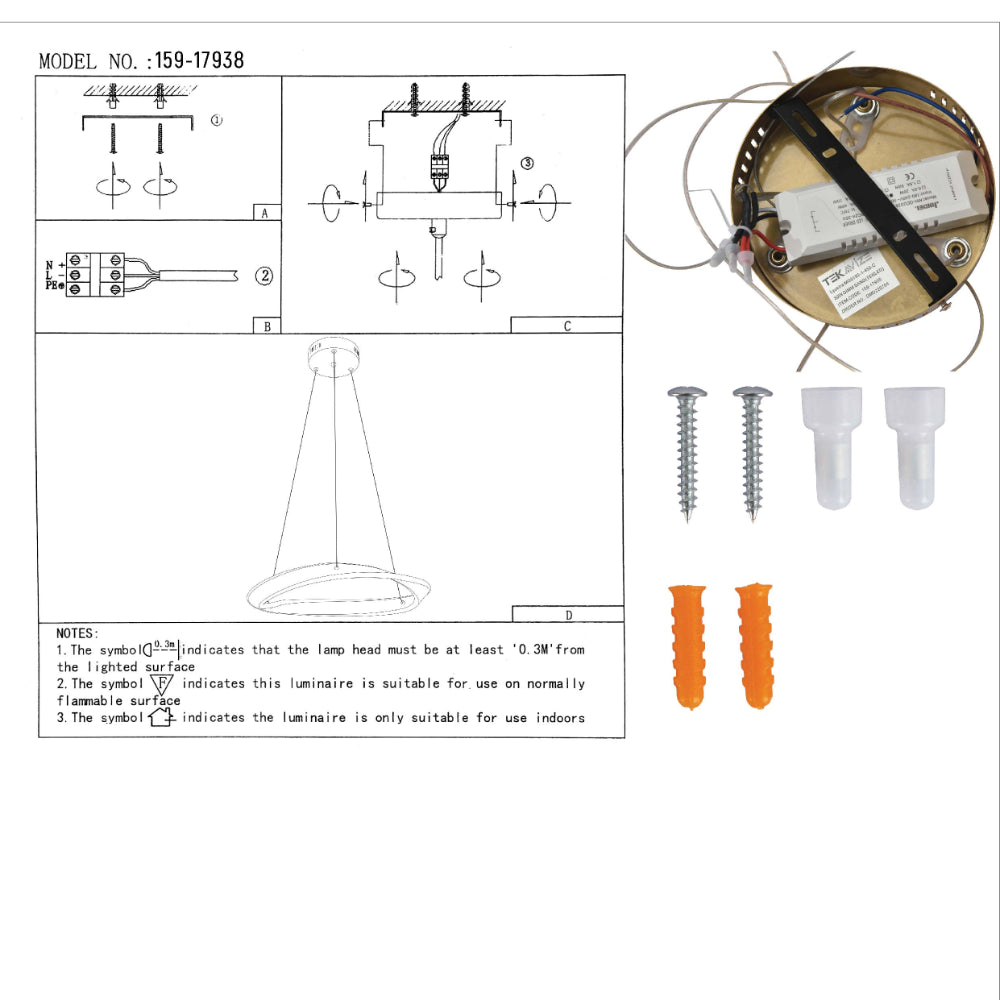 TEKLED
Artistic Arc LED Pendant Light | Full Bent Ring Design | Contemporary Elegance Ceiling Light - D450.
Artistic Arc LED Pendant Light | Full Bent Ring Design | Contemporary Elegance
Distinctive Full Bent Ring Design:
The Artistic Arc LED Pendant Light stands out with its full bent ring design, offering a dynamic and sculptural element to any space. Unlike a traditional ring, this fixture is creatively bent along its entire circumference, resulting in a fascinating play of surfaces - some perpendicular, others parallel to the floor. This design not only captivates the eye but also allows for a unique distribution of light.

Varied Surface Orientation for Dynamic Lighting:
The varying orientations of the ring's surfaces create a diverse and engaging lighting effect. The opal light sources along the edges illuminate the space with a soft, ambient glow, highlighting the pendant's artistic form while providing functional lighting.

Two Sizes for Versatile Styling:
Available in both small and large sizes, this pendant can adapt to different spatial needs. The smaller size is perfect for adding a touch of contemporary artistry to more intimate settings, while the larger version creates a striking centerpiece in spacious rooms, entryways, or above dining tables.

Matte Gold Finish with Opal Accents:
The pendant's matte gold finish brings a touch of understated luxury, complementing the opal diffuser edges that soften and diffuse the light. This combination of materials and finishes enhances the light's visual appeal and makes it versatile for various interior styles.

Remote-Controlled Lighting Customization:
Tailor your lighting experience with the included remote control, which allows you to adjust the brightness and color temperature. This feature is perfect for setting the right mood or adapting the light to different times of the day or activities.

Ideal for Modern Spaces:
This LED pendant is not just a lighting fixture; it's a statement piece. Its unique shape and elegant design make it an ideal choice for modern and contemporary interiors, as well as for spaces that embrace artistic and architectural elements.

Easy Installation and Energy Efficiency:
Designed for straightforward installation, this pendant is as practical as it is beautiful. The energy-efficient LED technology ensures a lasting, eco-friendly light source, making this an excellent choice for those who value both aesthetics and sustainability.
Technical Specifications
| | |
| --- | --- |
| Product Code | 159-17938 | 159-17940 |
| Name | Artistic Arc LED Pendant Light | Full Bent Ring Design | Contemporary Elegance |
| Model | Modern Chandelier, Art Deco, Nordic |
| Power | 30W | 40W |
| Power Source | Hardwired |
| Voltage | 220/240Vac 50/60Hz |
| Lamp Holder Type | Built-in LED |
| Protection Class | Class II |
| Dimmability | Dimmable and CCT Tunable via 2.4GHz Remote Controller |
| Light Source | SMD LED |
| Lumen | 2150 lm | 3070 lm |
| Luminous efficacy | 72Lm/W | 77Lm/W |
| CRI | >80 |
| CCT (Kelvin) | 3000K Warm White 4000K Cool White 6000K Cool Daylight |
| IP Class | IP20 |
| Mount Type | Suspended |
| Product Dimensions (L x W x H) (D x H) | D450*H1000 mm | D650*H1000 mm |
| Product Length | 450 mm | 650 mm |
| Shape | Circle |
| Material | Aluminium, PP, Steel |
| Product Colour | Gold, Opal |
| Paint Type | Electroplating |
| Shade Material | No-Shade |
| Size of Rose | D180*40mm | D180*40mm |
| Suspension Type | Cord and wires |
| Suspension Length | 1000mm |
| Adjustable Suspension | Yes |
| Function Mode | Dimming and White tuning via 2.4GHz Remote Controller |
| Driver Type | Constant Voltage Driver |
| Driver Power | 30W | 40W |
| Driver Input Voltage | 220~240V |
| Driver Output Voltage | 24-35V |
| Driver Output Current | 900 mA | 1200 mA |
| Operating Temperature (°C) | -20/+45 C |
| Energy Rating | G |
| Warranty | 3 year |
| Box Dimension (L x W x H) | 500*100*500mm | 700*100*700mm |
| Net Weight | 1kg |
| Gross Weight | 2 kg | 2 kg |
| Box Content | 1Light fixture,User manual*1,1Remote control | 1Light fixture,User manual*1,1Remote control |
| Pieces/Box | 1 |
| Certifications | UKCA, CE, RoHS |