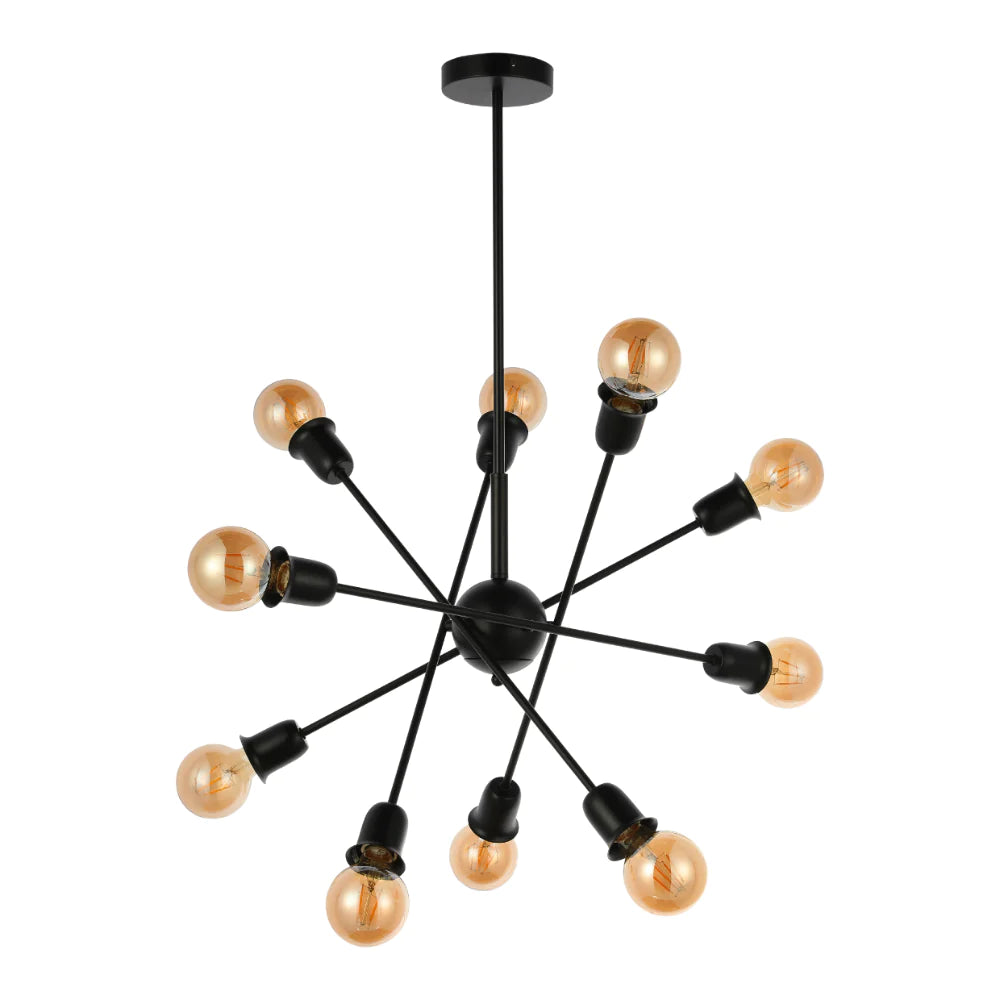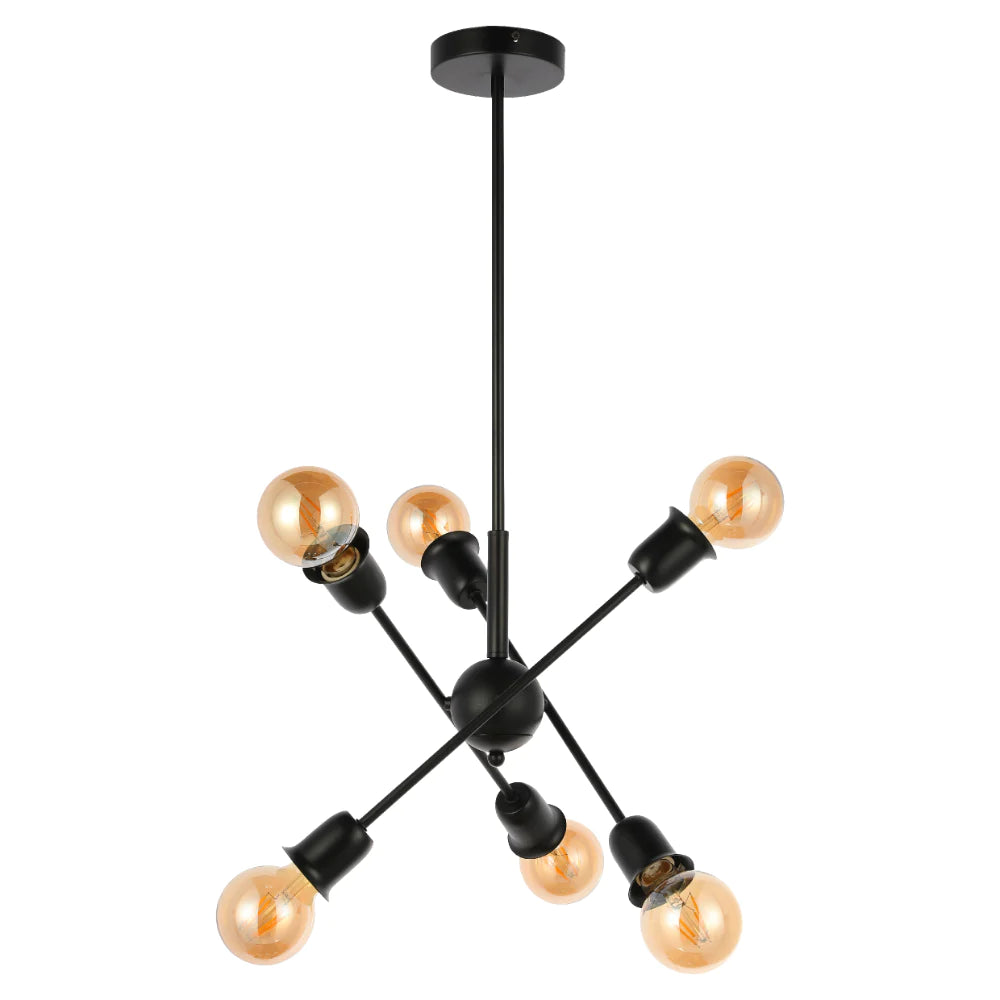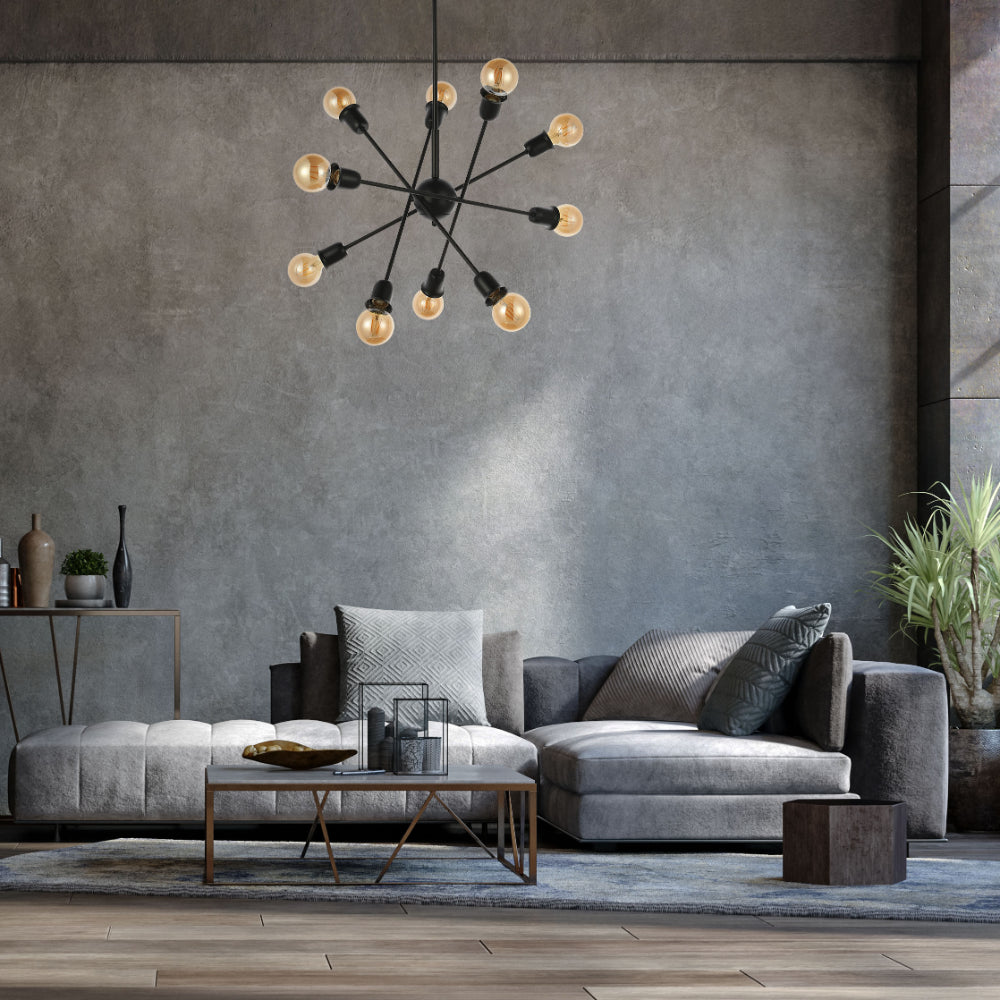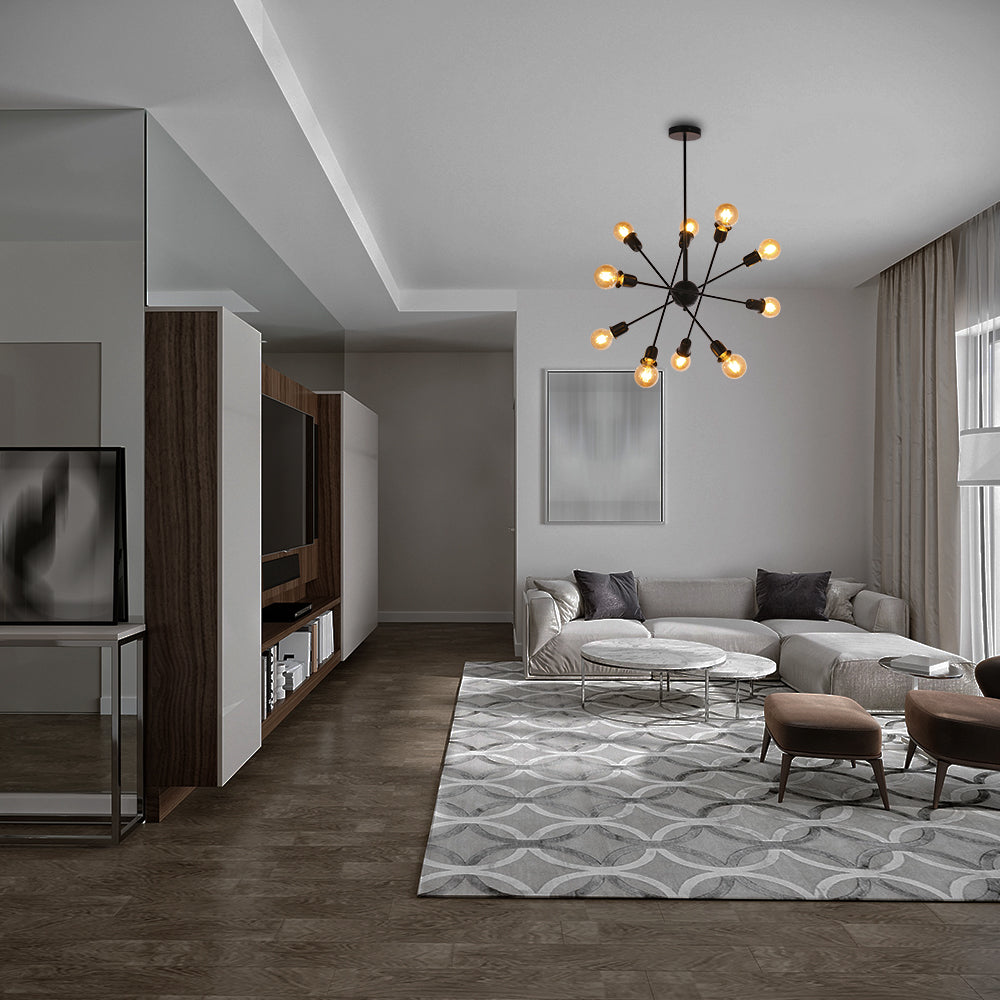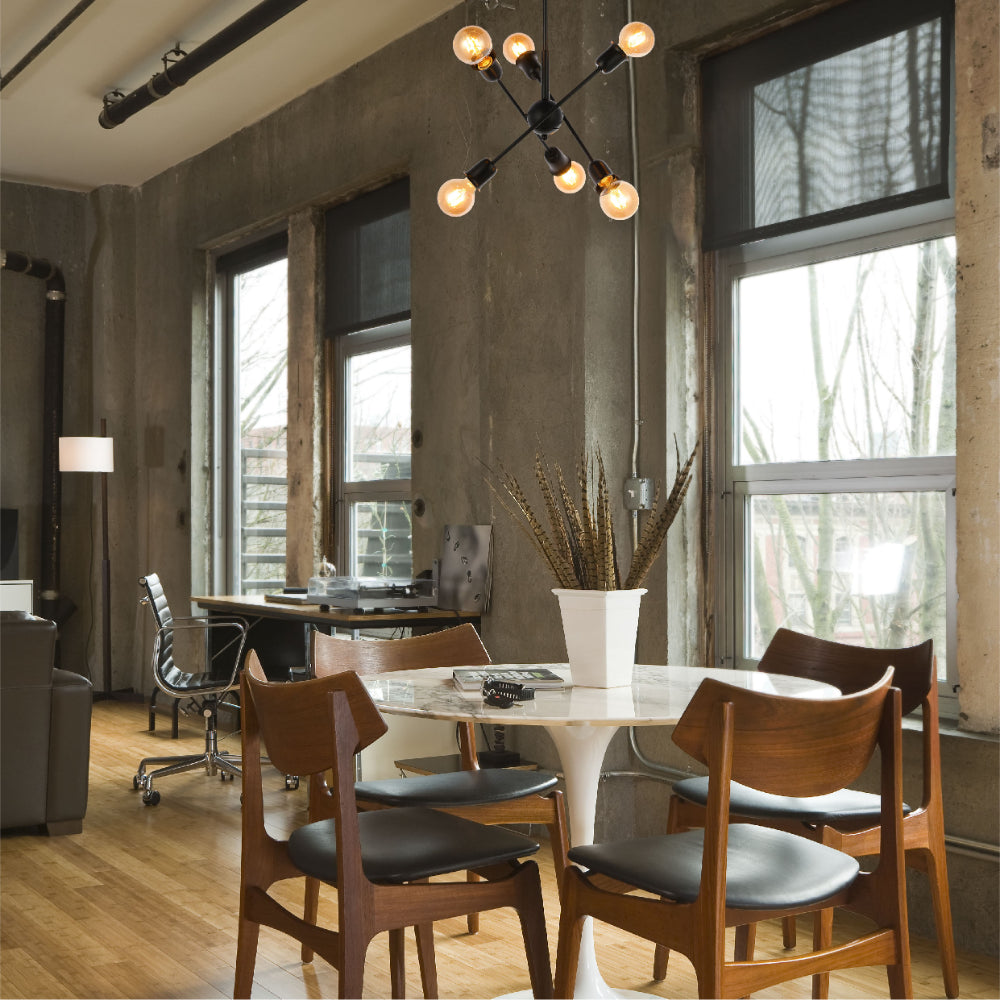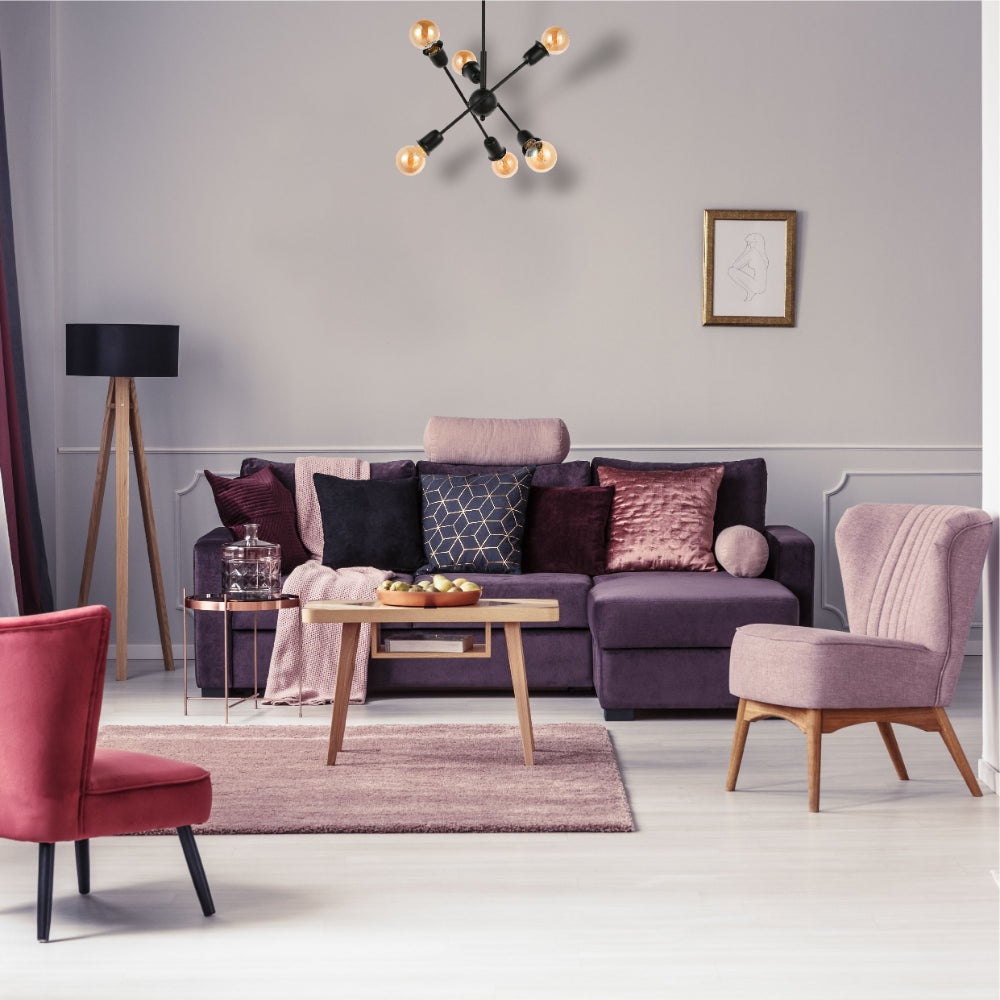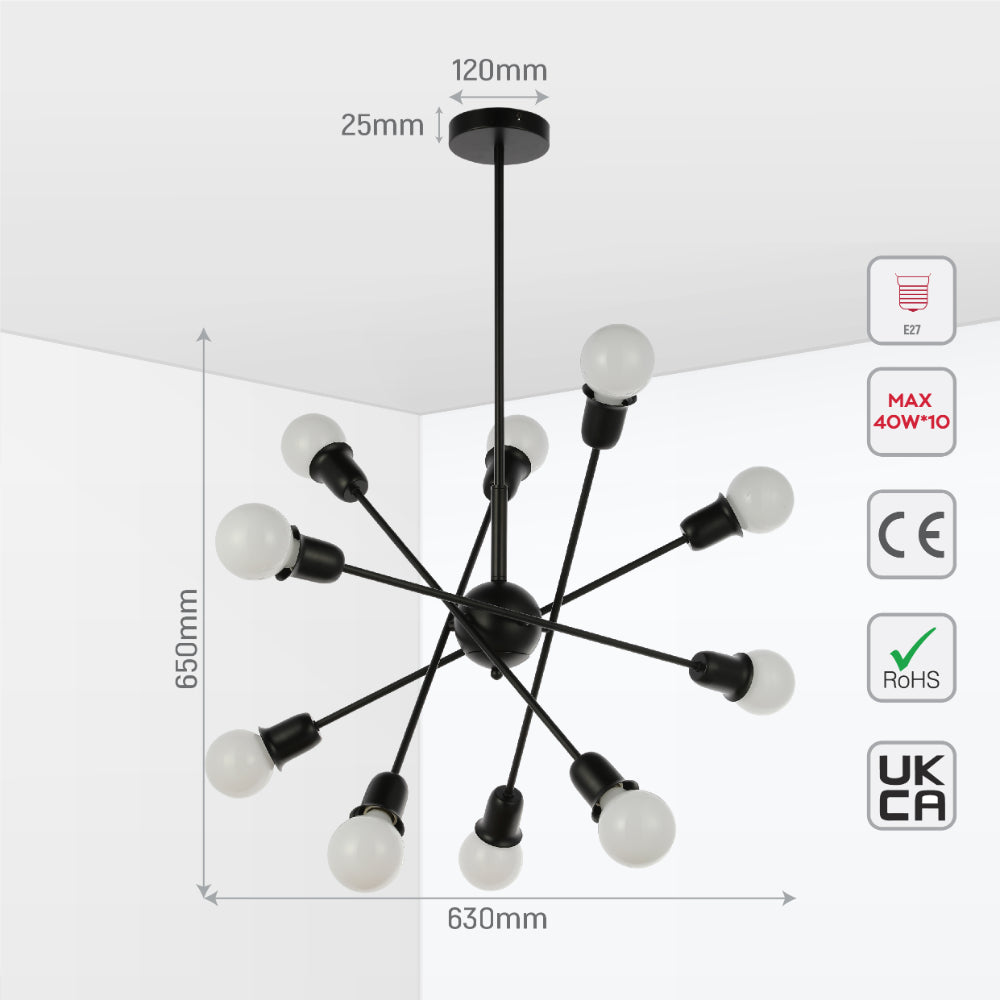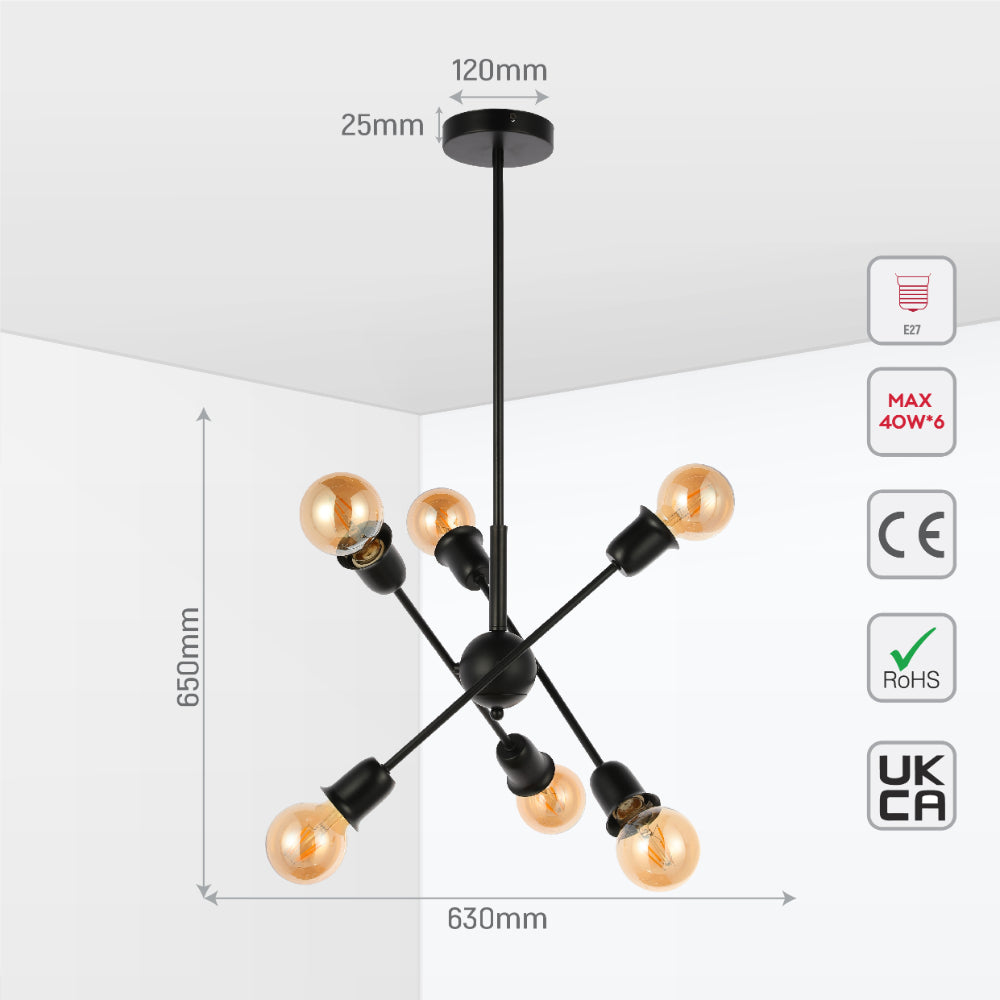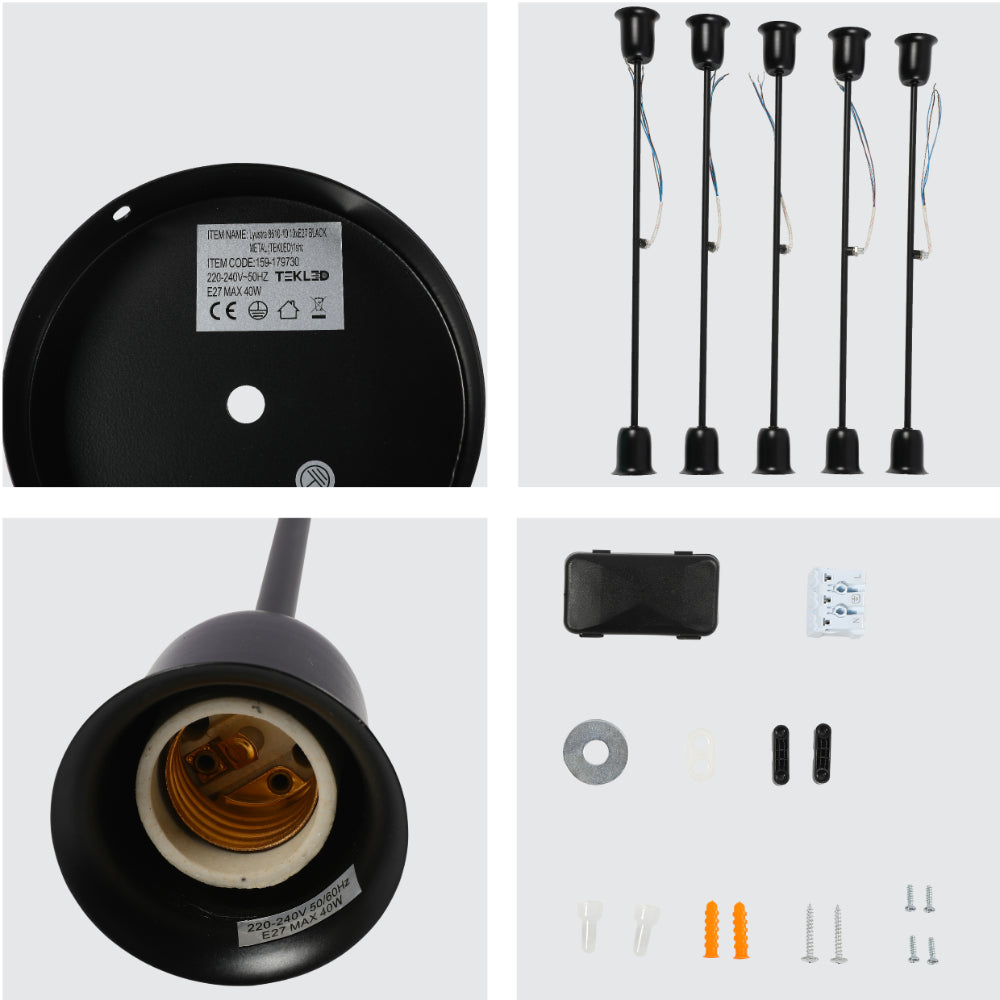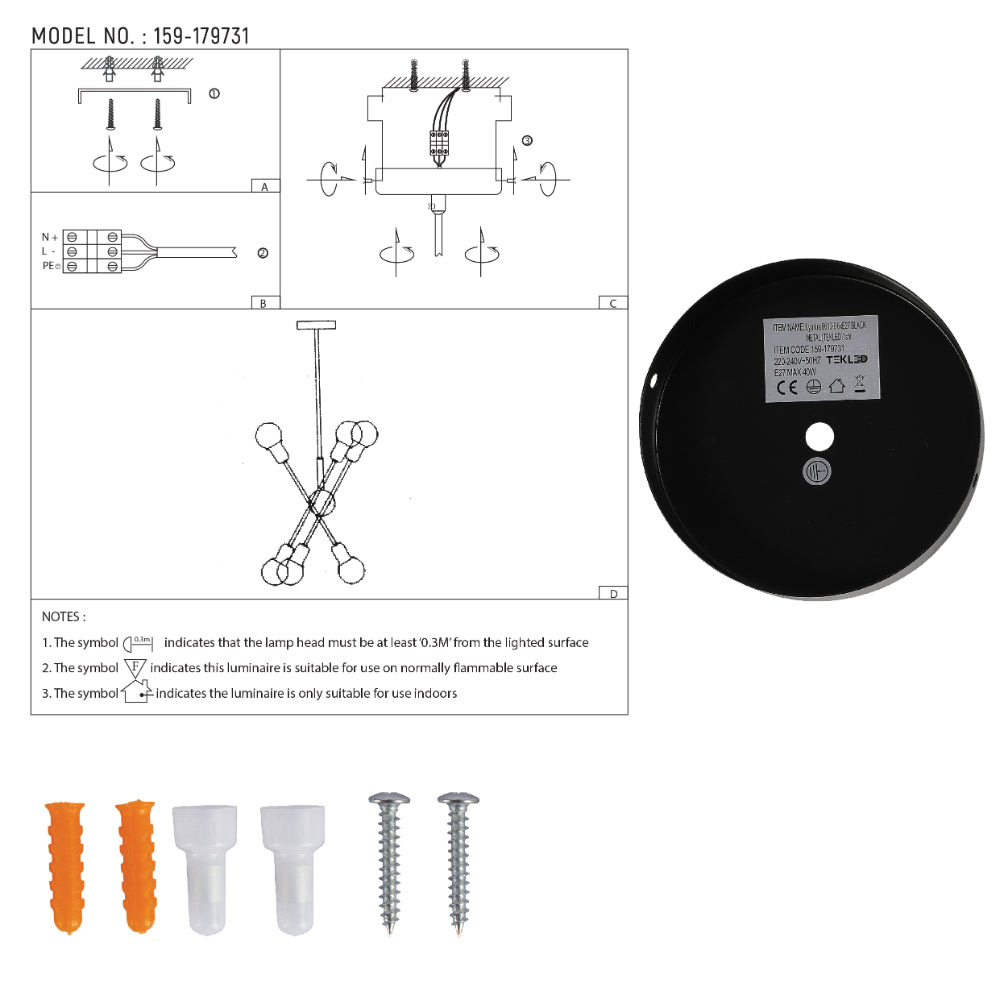 TEKLED
Black Rod Ceiling Light with Adjustable Geometry - 10 Lamp.
Black Rod Ceiling Light with Adjustable Geometry
Black Rod Ceiling Light with Adjustable Geometry
Introducing a ceiling light that's as much a work of art as it is a functional piece. With its black rod descending from a ceiling rose into a central sphere distributor, this light fixture is designed to captivate and impress.
Where to Use:
Living Room: Its geometric design makes it a conversation starter, perfect for modern living spaces.
Dining Area: Positioned above a dining table, it offers both illumination and a touch of sophistication.
Entrance or Hallway: Greet guests with this striking piece, setting the tone for the rest of your home.
Open Office Spaces: Its adjustable geometry can cater to different moods and settings, making it ideal for collaborative spaces.
Style & Decor Compatibility:
Modern & Contemporary: The blend of simplicity with geometric complexity fits seamlessly into modern interiors.
Industrial: The black rods and lamp holders resonate with industrial themes, adding a touch of modernity.
Minimalist: At its core, the design is simple, making it suitable for minimalist decors.
Color & Ambiance:

The deep black of the rods and lamp holders offers a stark contrast, especially in rooms with lighter hues. When lit, the bulbs cast a warm glow, accentuating the geometric design and creating intriguing shadows.

Functional Features:
The unique feature of this ceiling light is its adjustable rods. Positioned at a 45-degree angle to the floor, they create a harmonious geometric pattern. Depending on the chosen model, you can opt for 6 or 10 lamps, each emanating from the ends of the rods.

Furniture Pairing Tips:

Geometric Furniture: Pair with furniture that has geometric patterns or shapes to enhance the theme.
Dark Wood Elements: Complement the black rods with dark wooden furniture or decor pieces.
Metal Accents: Metal-framed furniture or decor can echo the industrial feel of the lamp holders.
For homeowners, interior designers, and architects, this ceiling light offers a blend of simplicity and complexity. Its adjustable geometry allows for customization, ensuring it's not just a light fixture but a statement piece. Whether you're looking to illuminate your home or design a space that stands out, this ceiling light is a perfect choice.
Technical Specifications
| | |
| --- | --- |
| Product Code | 159-179730 | 159-179731 |
| Name | Black Rod Ceiling Light with Adjustable Geometry |
| Model | Modern Chandelier,Art Deco,Sputnik,Transitional,Geometric |
| Power | MAX 40W*10 | MAX 40W*6 |
| Power Source | Hardwired |
| Voltage | 220/240Vac 50/60Hz |
| Lamp Holder Type | E27 Edison Screw |
| Lamp Holder Quantity | 10 | 6 |
| Protection Class | Class I |
| Dimmability | Dimmable if used with dimmable bulbs |
| Light Source | Bulb |
| Bulbs | Bulbs are not included |
| IP Class | IP20 |
| Mount Type | Suspended |
| Product Dimensions (L x W x H) (D x H) | D630*650mm | D450*630mm |
| Product Length | 650mm | 630mm |
| Shape | Rod,Arm |
| Material | Steel |
| Product Colour | Black |
| Paint Type | Spray Paint |
| Size of Rose | D120*25mm |
| Suspension Type | Rod |
| Operating Temperature (°C) | -20/+45 C |
| Warranty | 3 year |
| Box Dimension (L x W x H) | 720*180*150mm | 530*160*120mm |
| Net Weight | 1.89kg | 1.16kg |
| Gross Weight | 2.4kg | 1.46kg |
| Box Content | 1Light fixture,User manual, Accessories package |
| Pieces/Box | 1 |
| Certifications | UKCA, CE, RoHS |