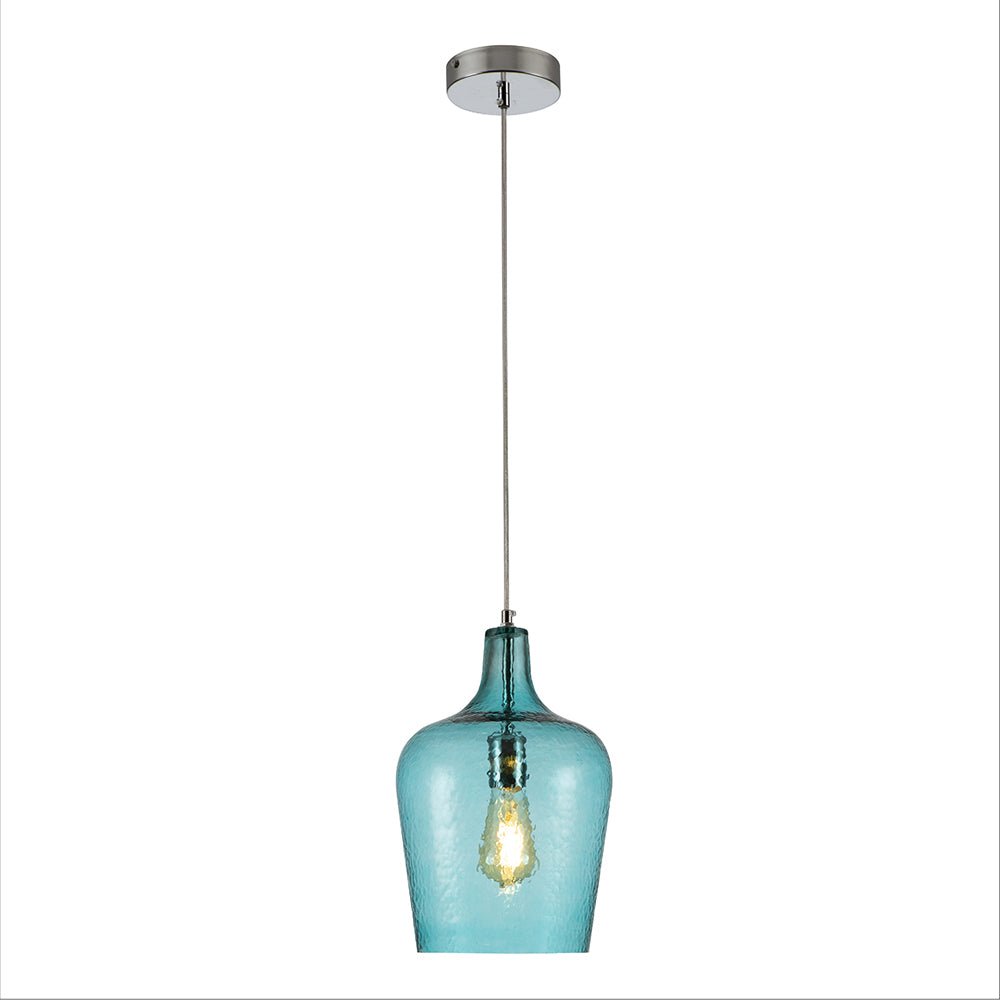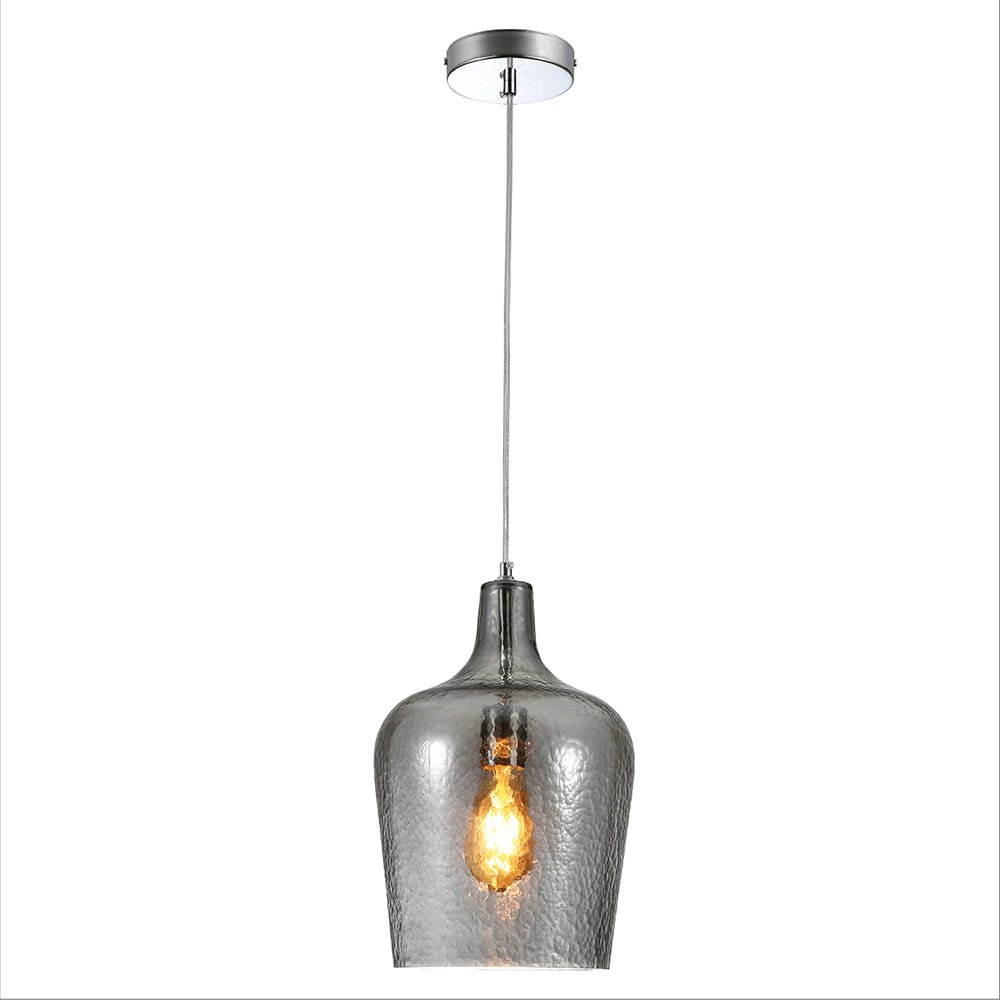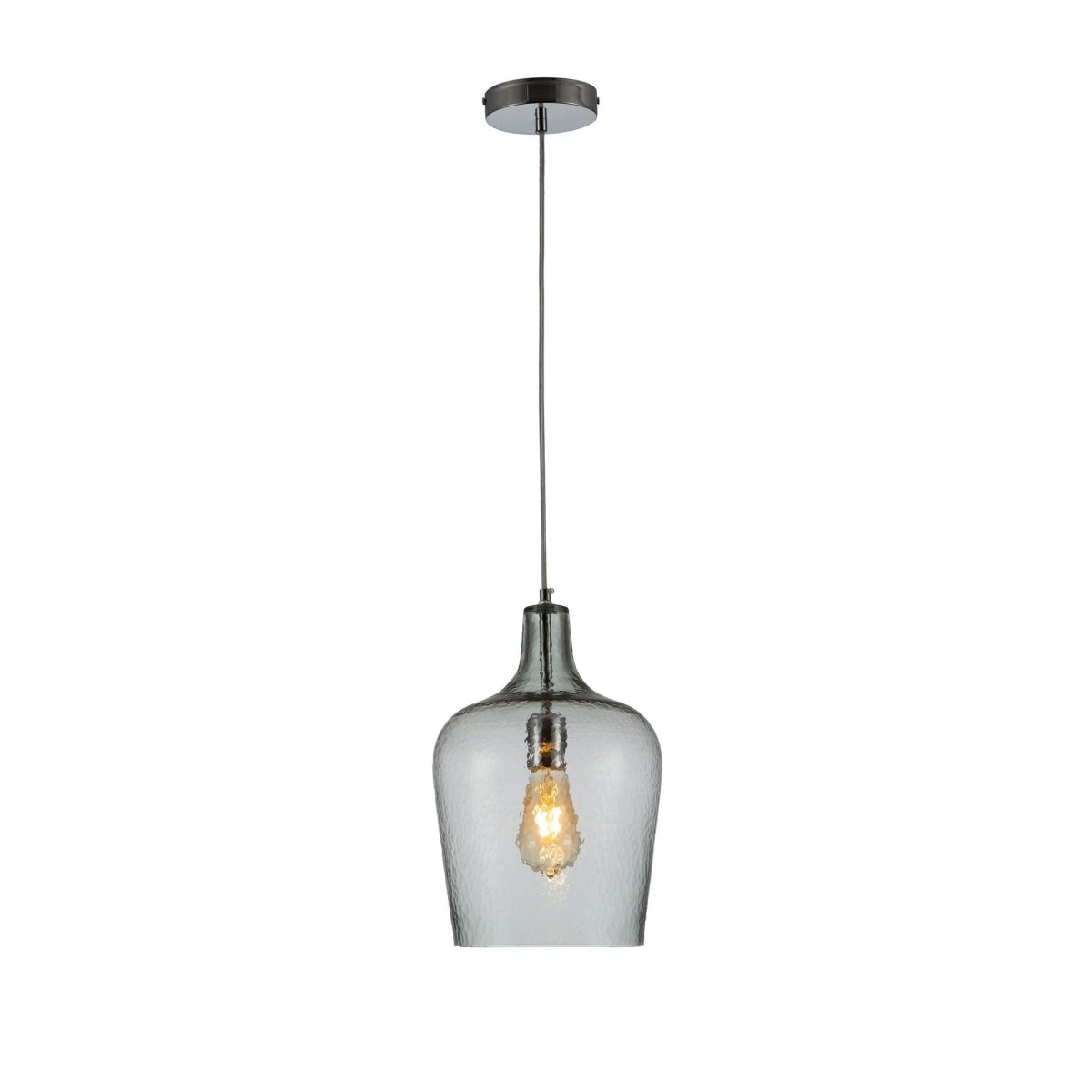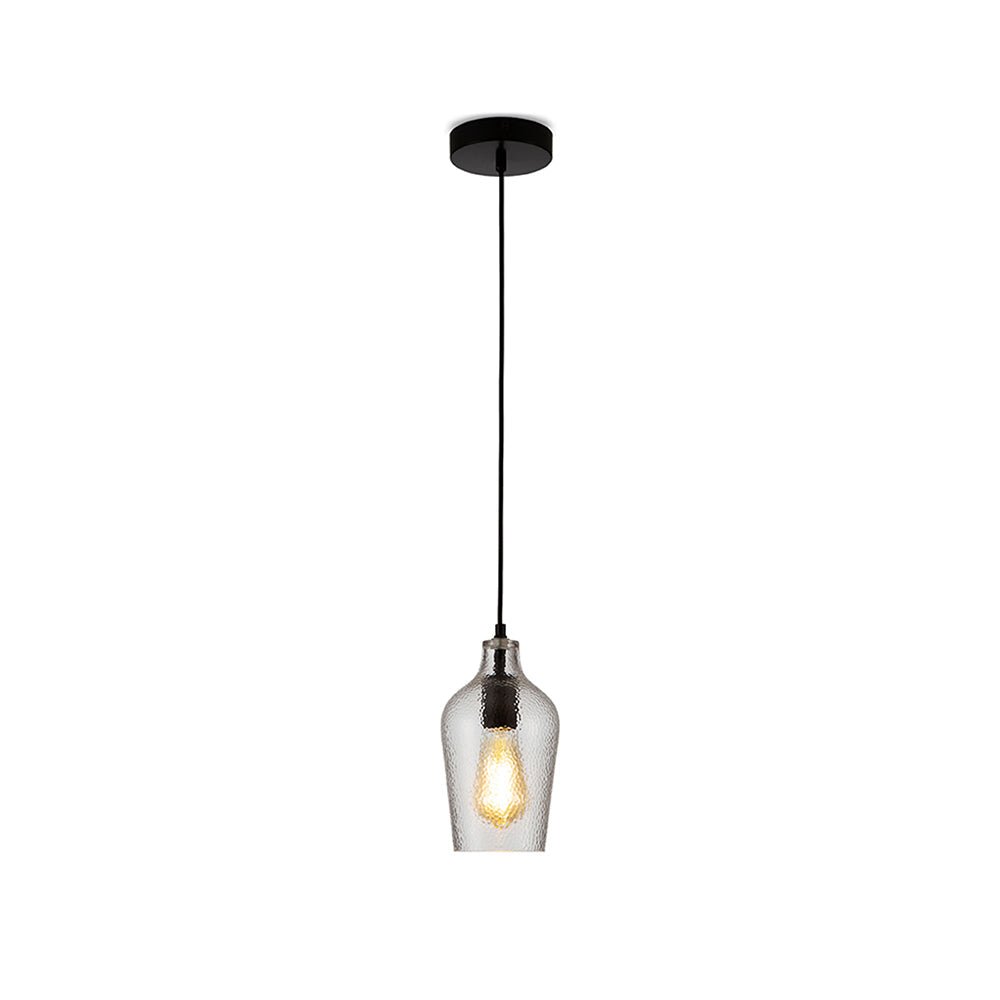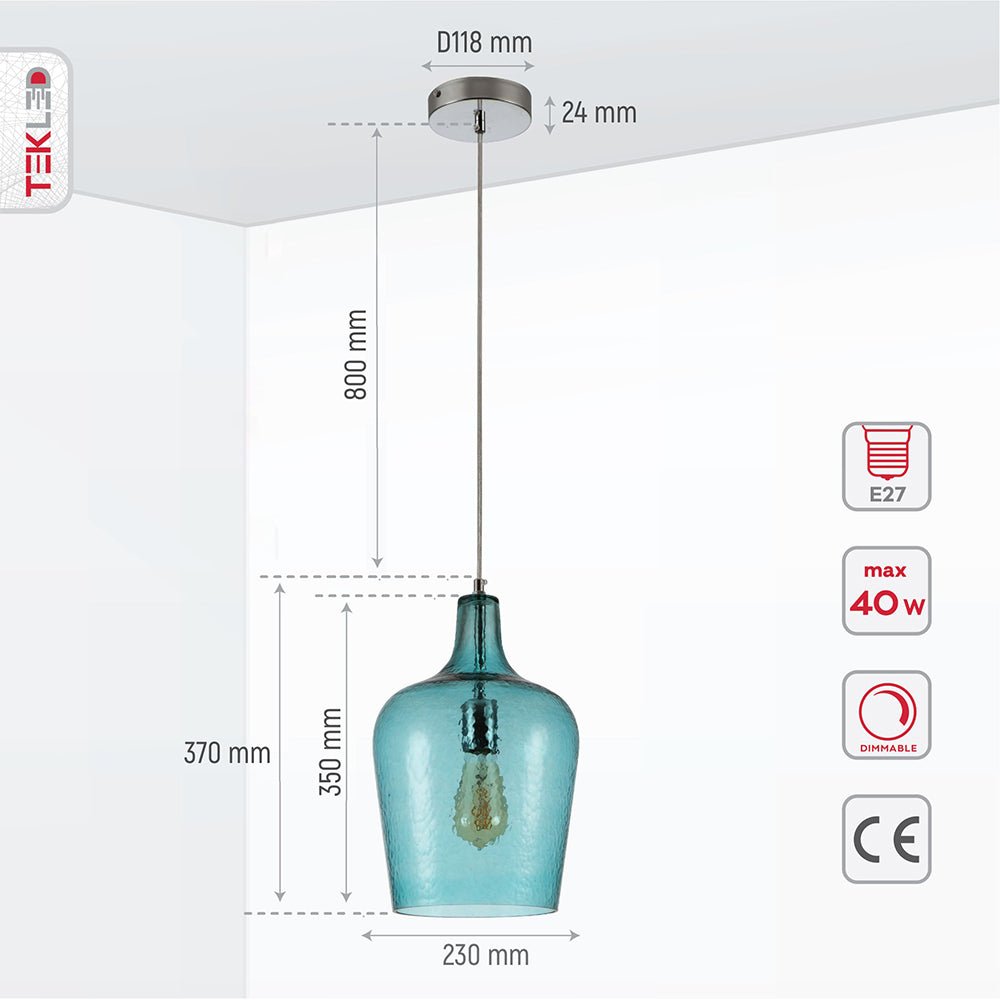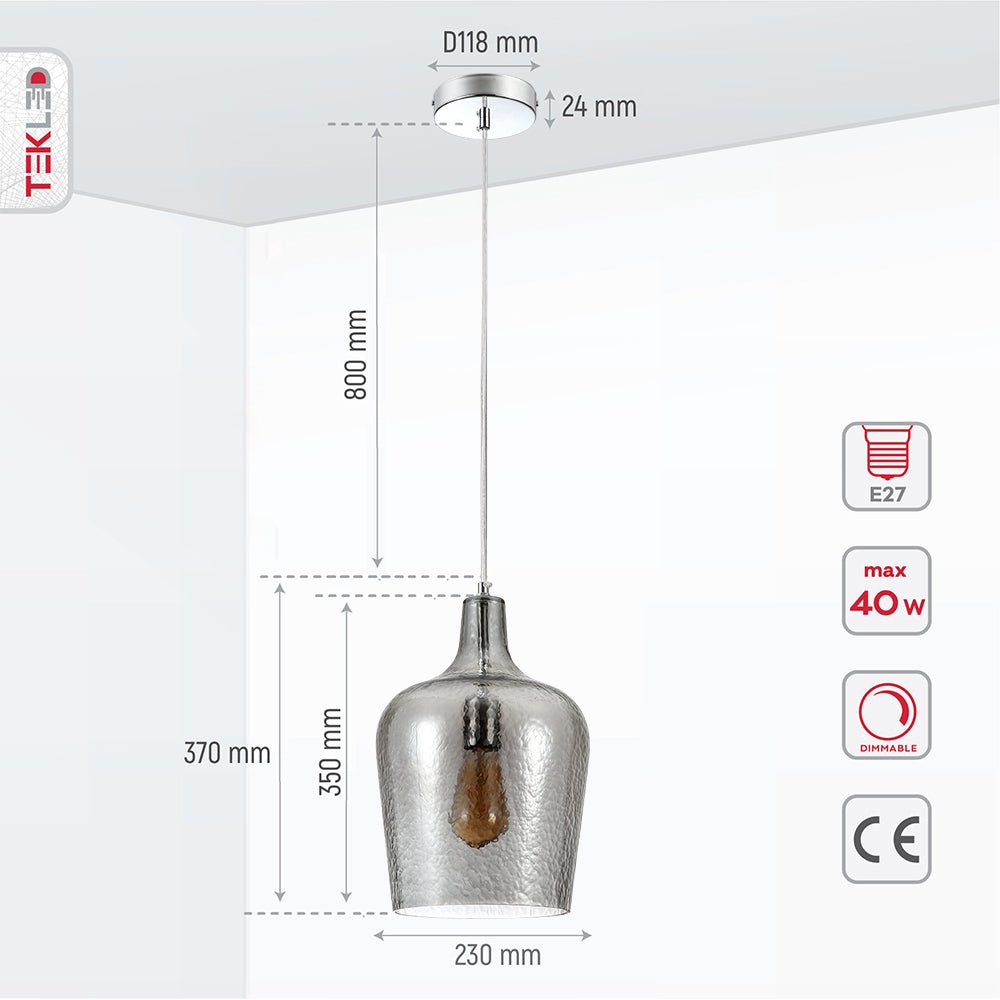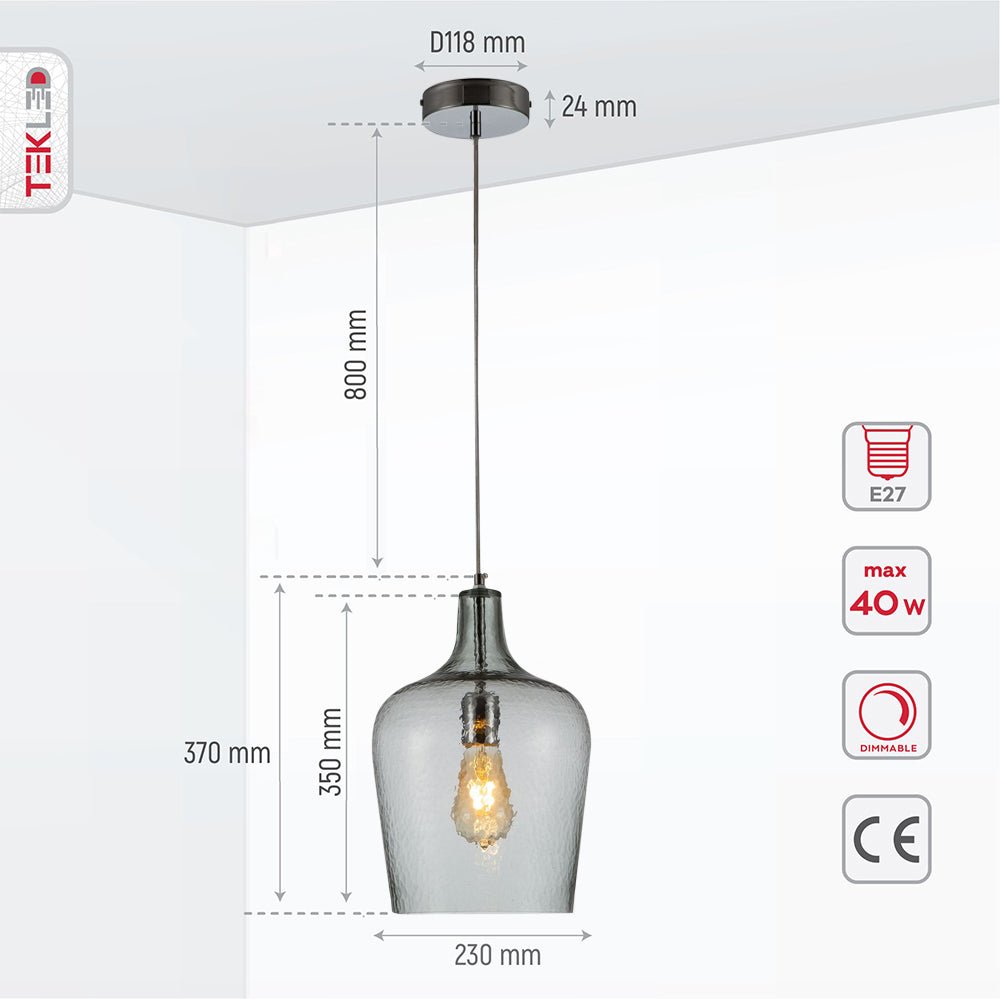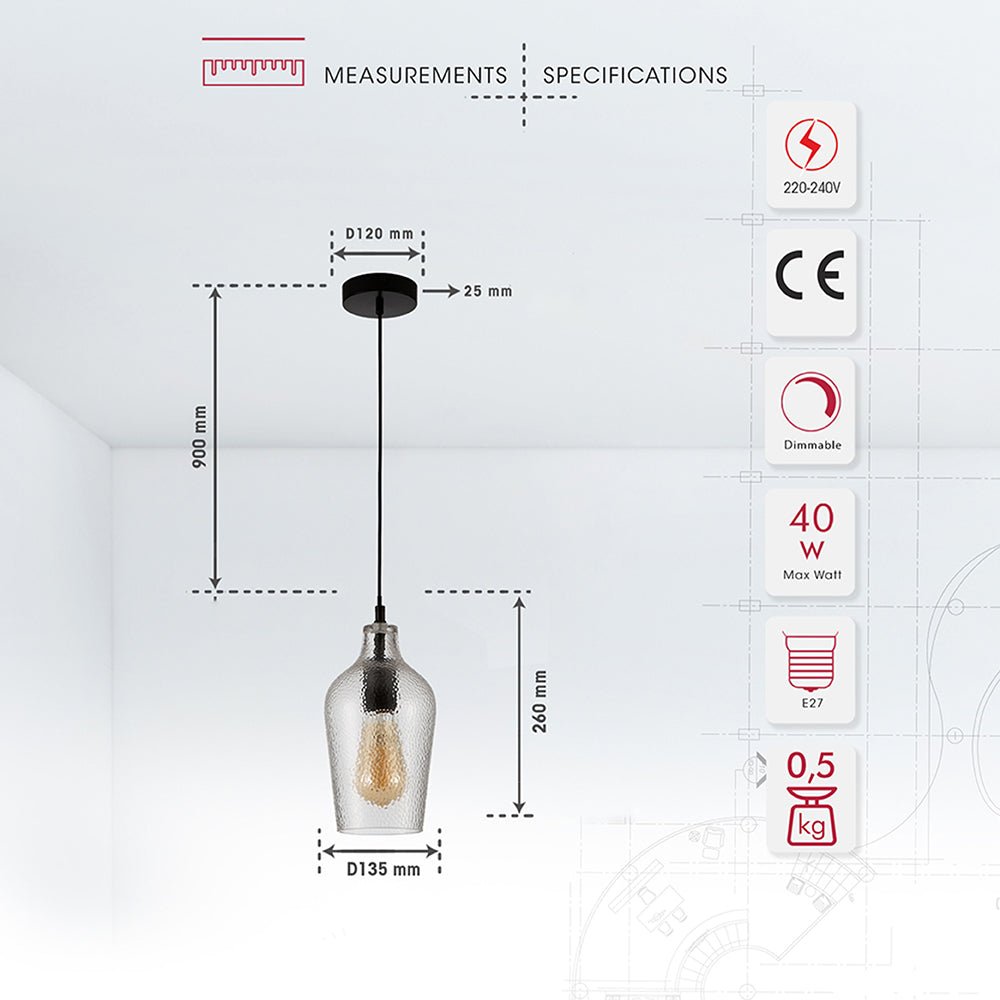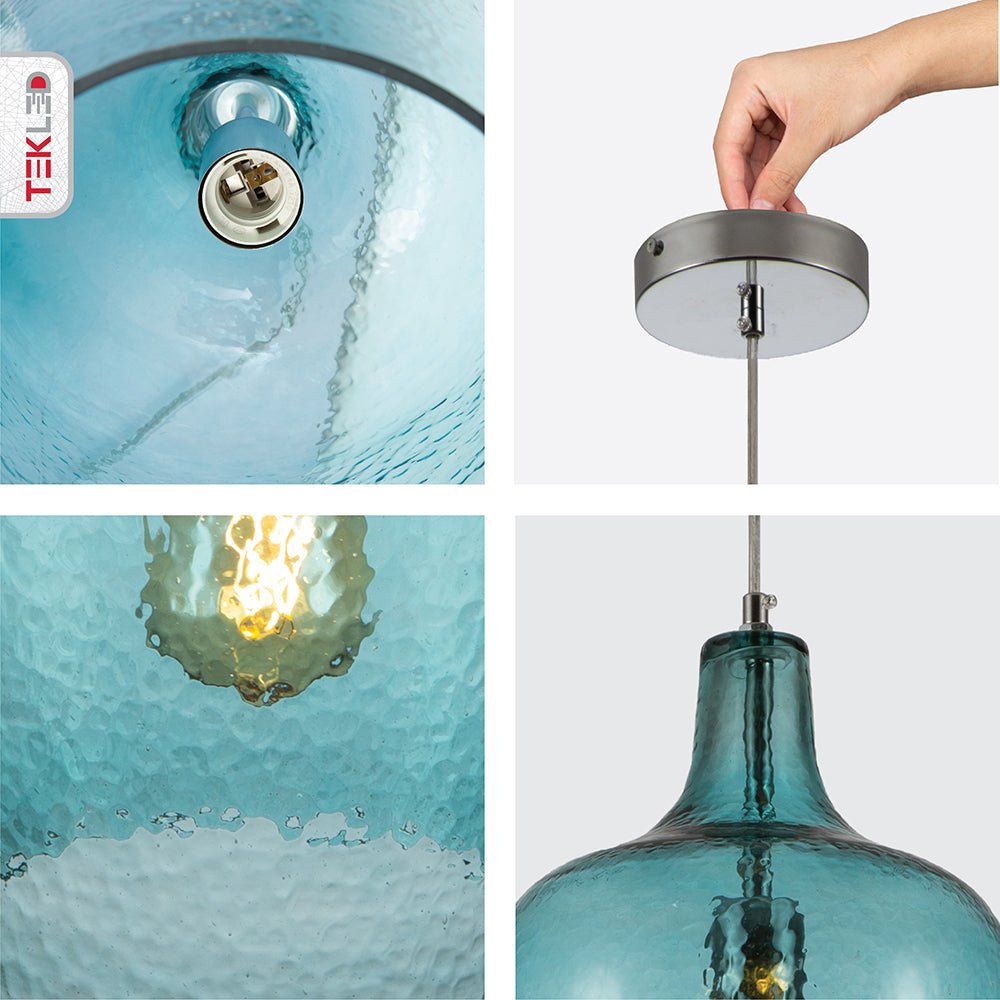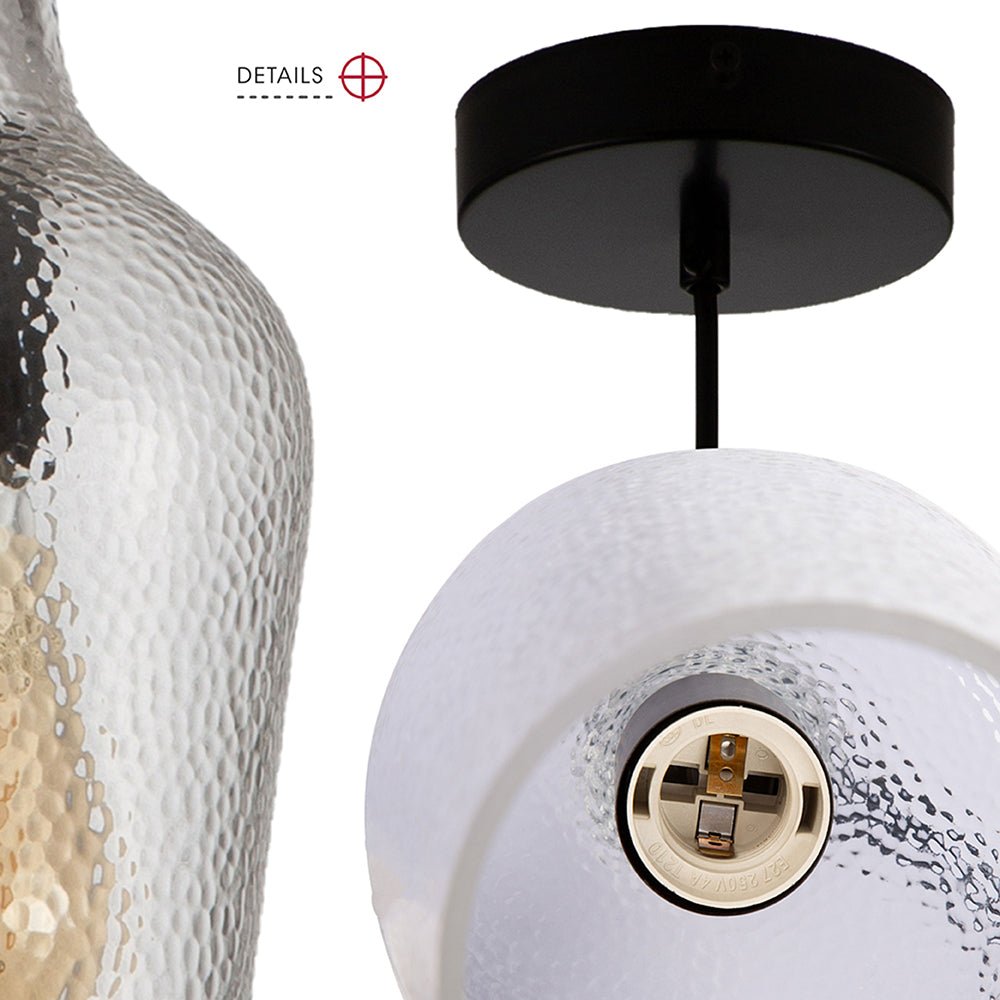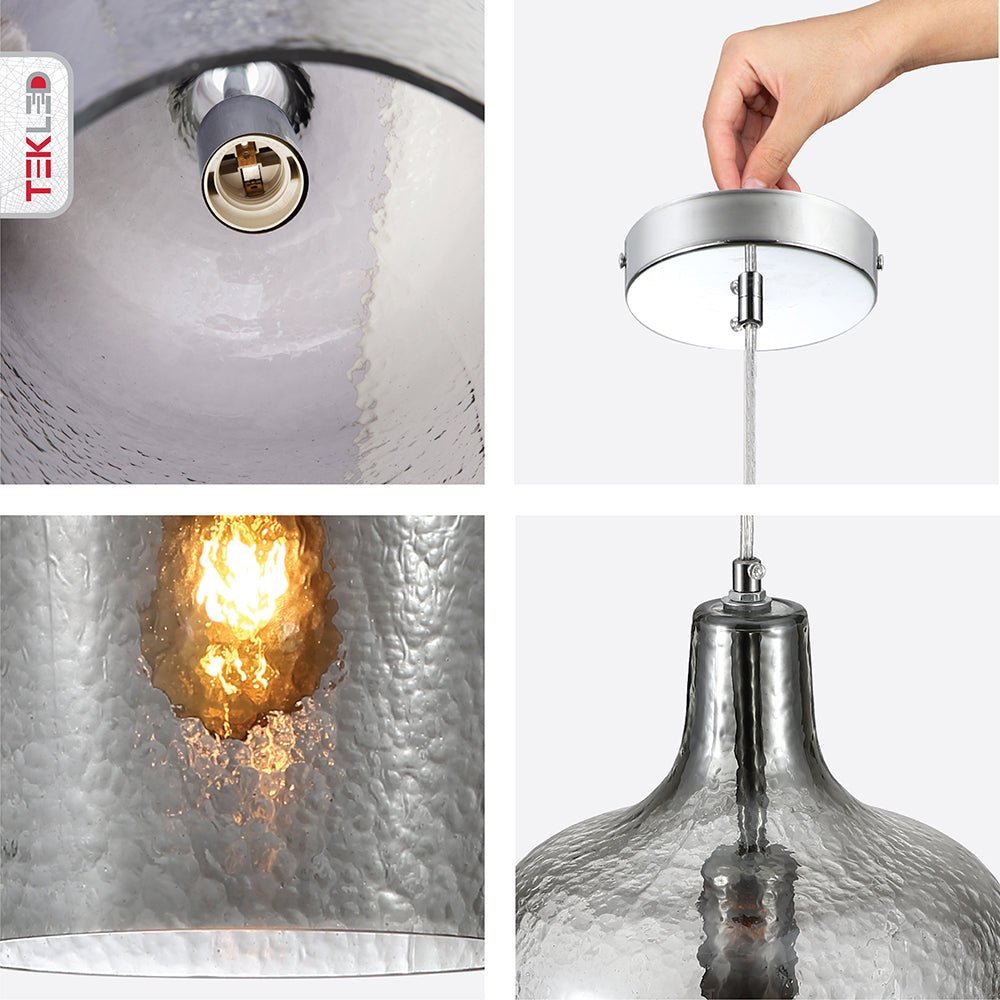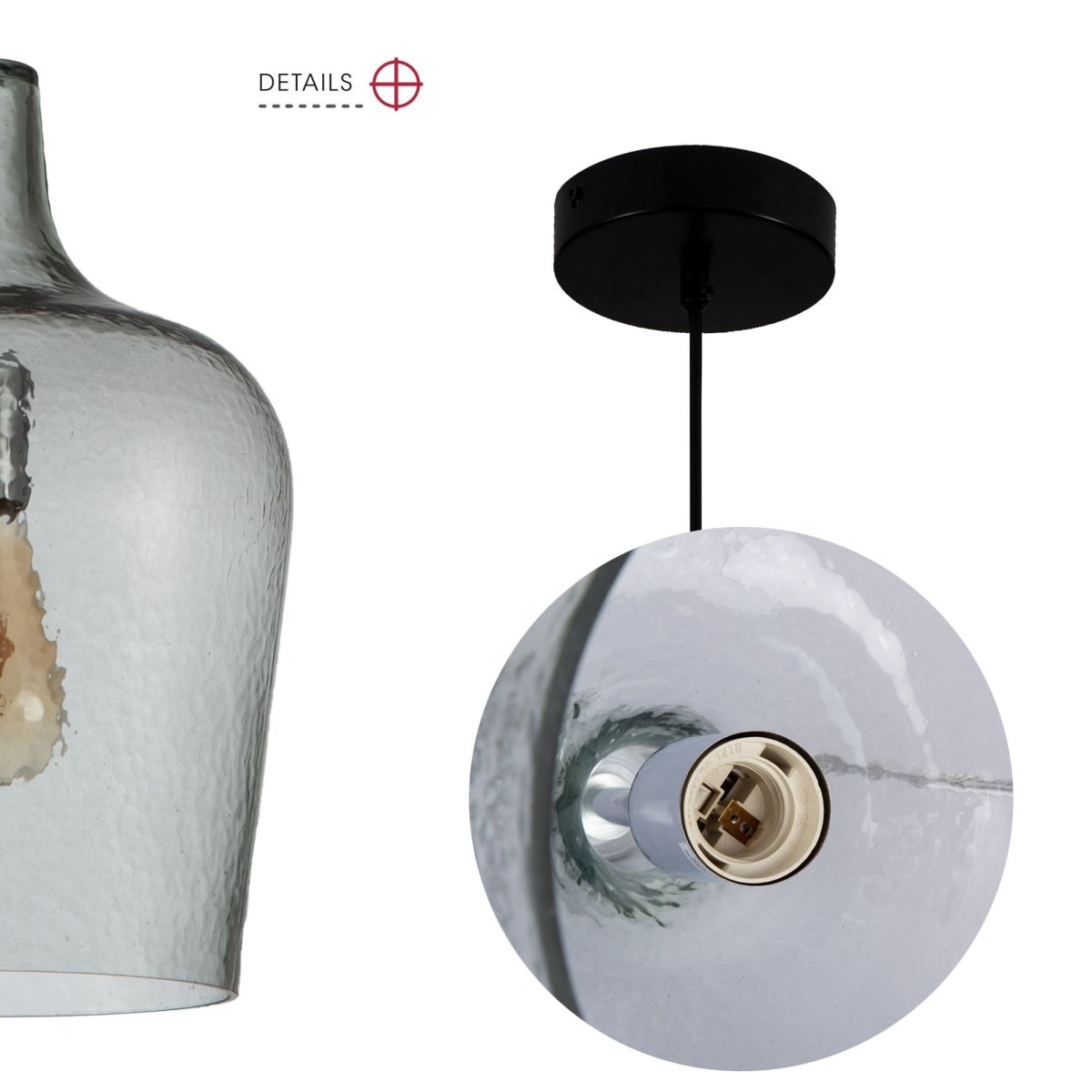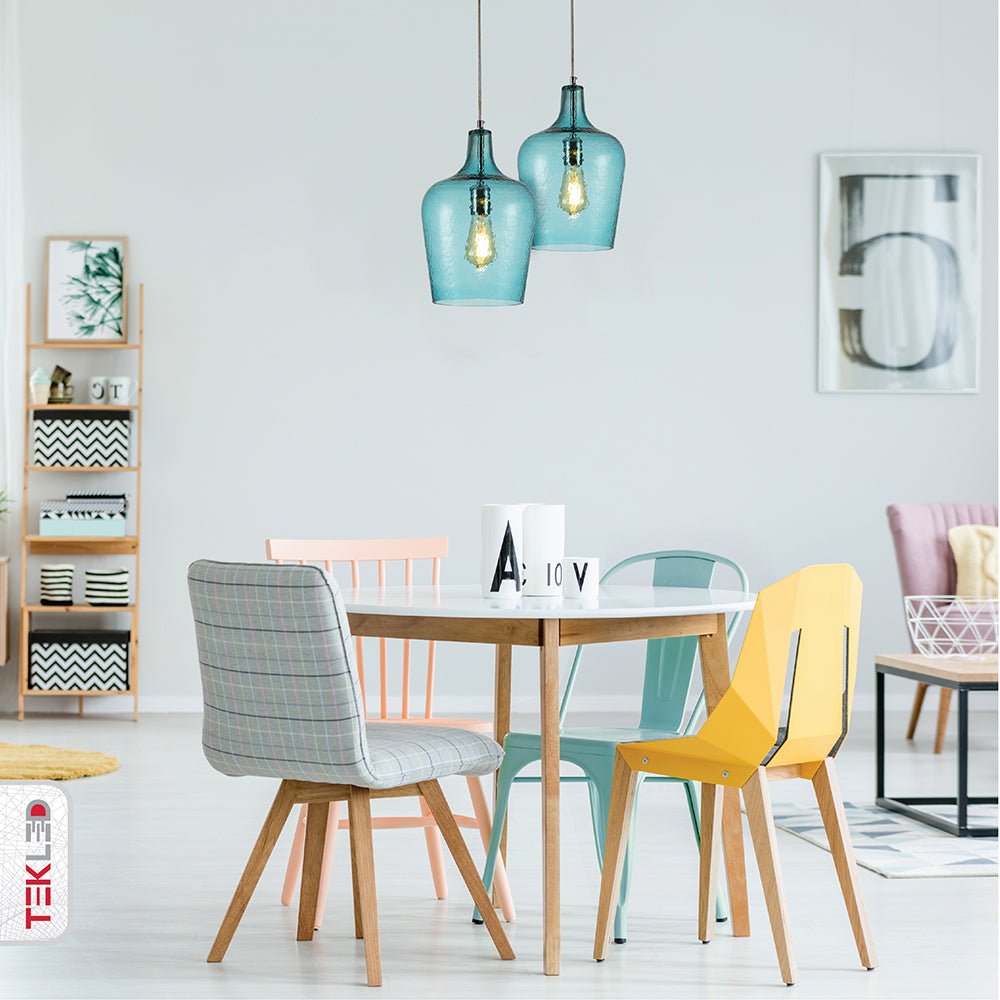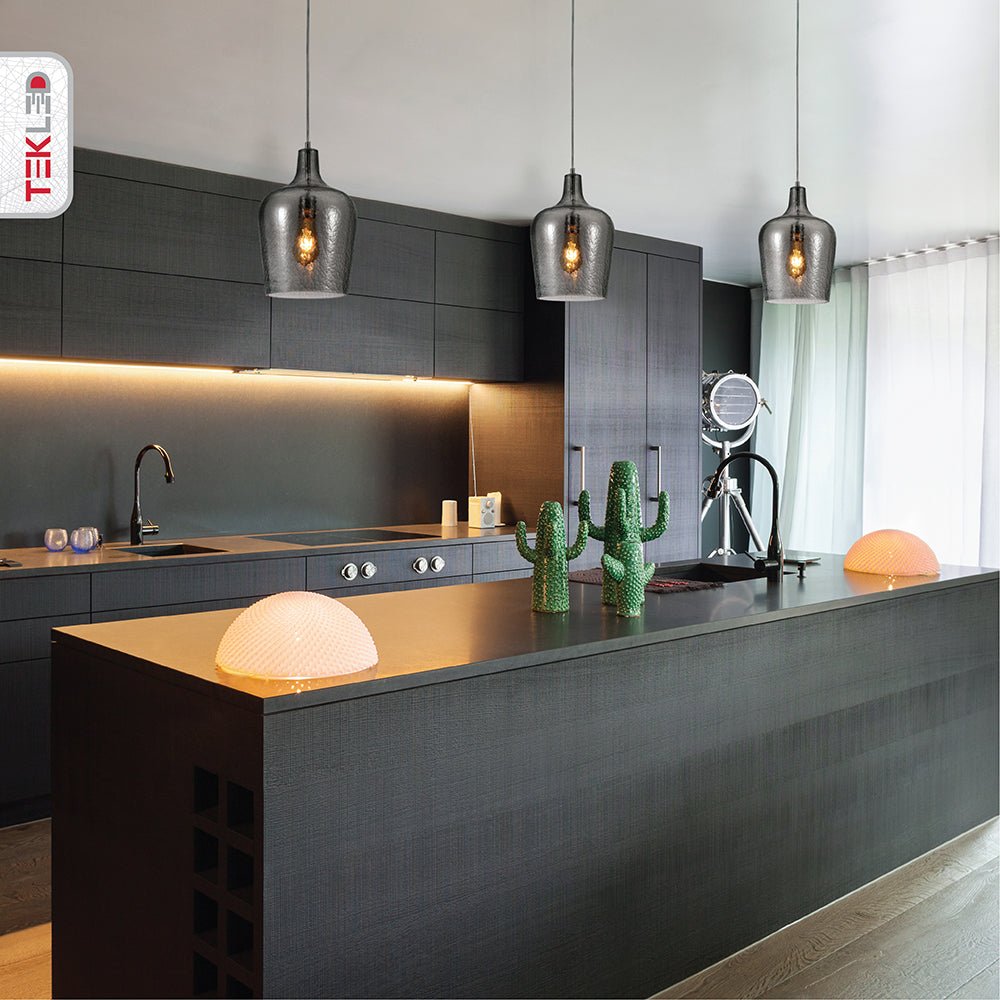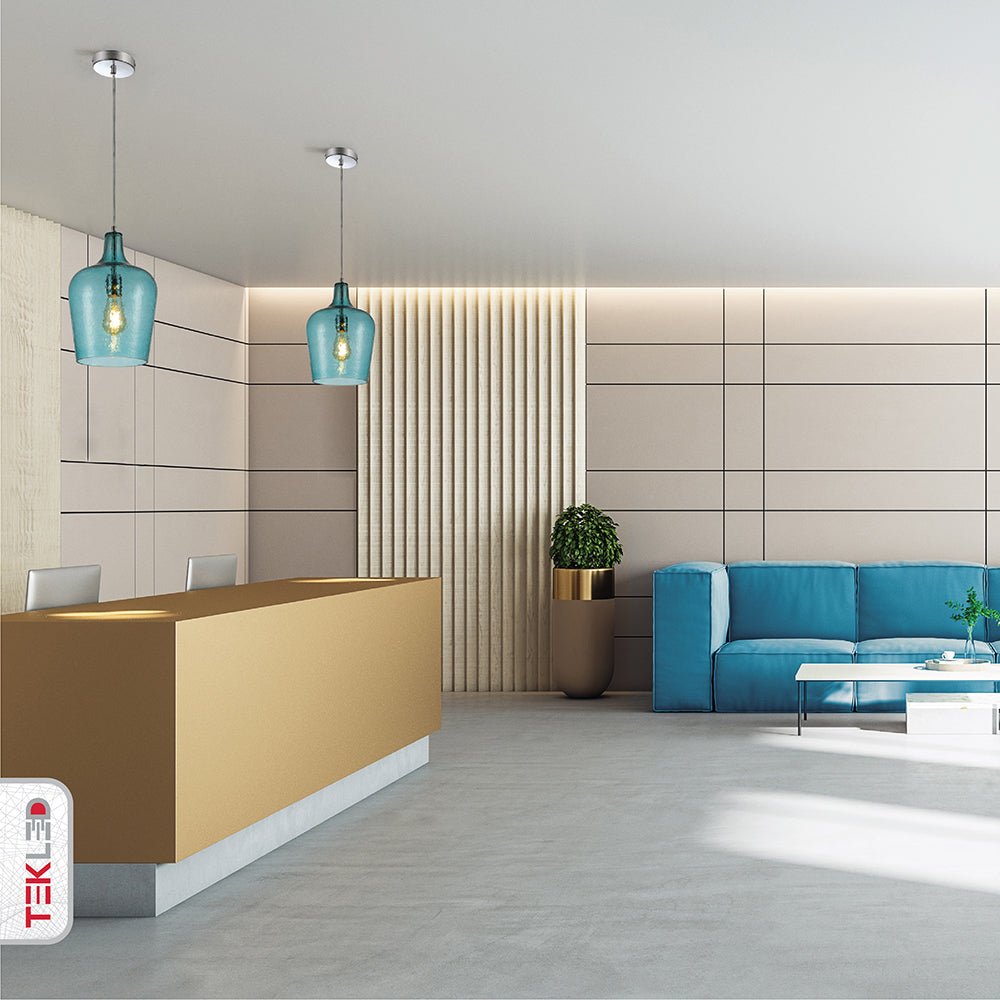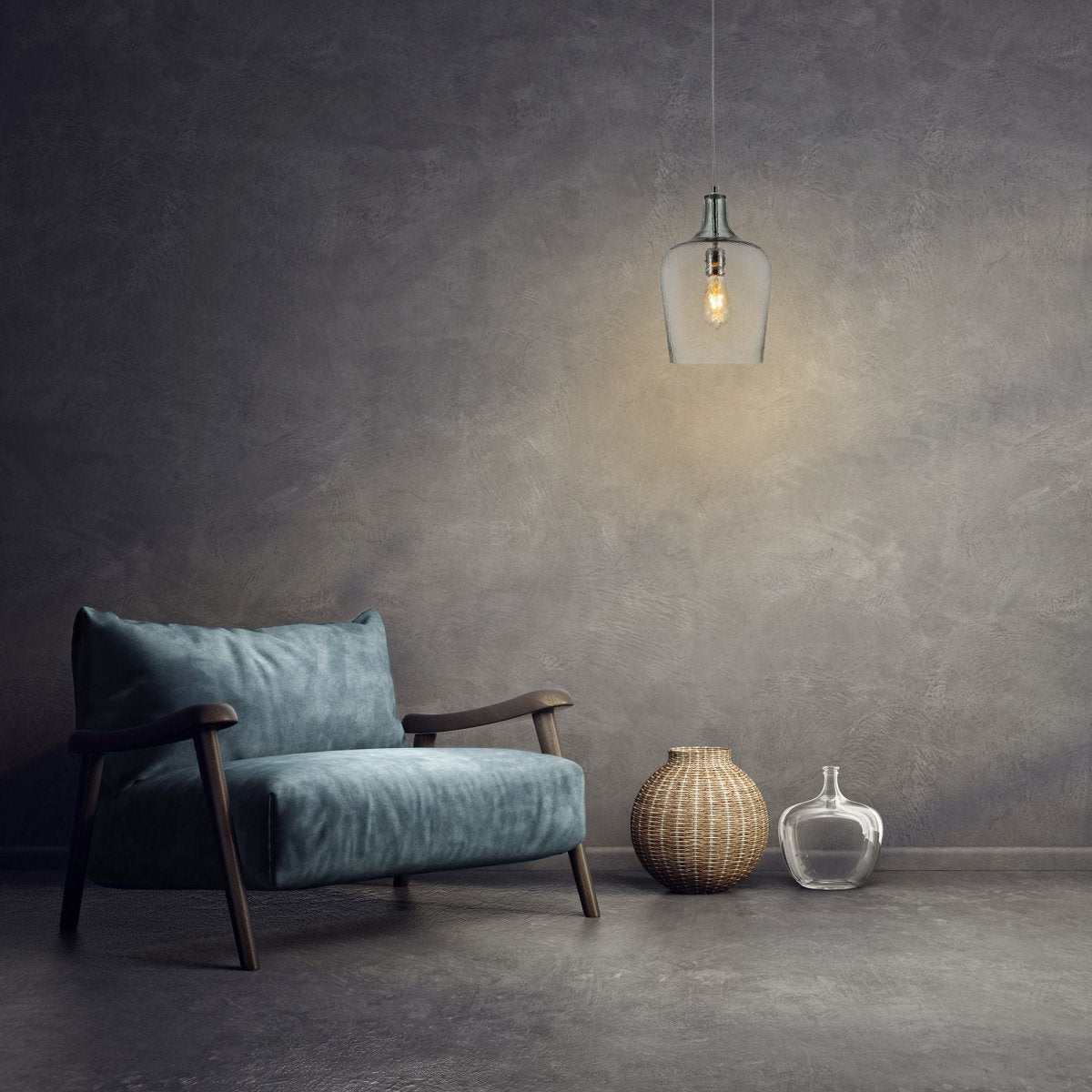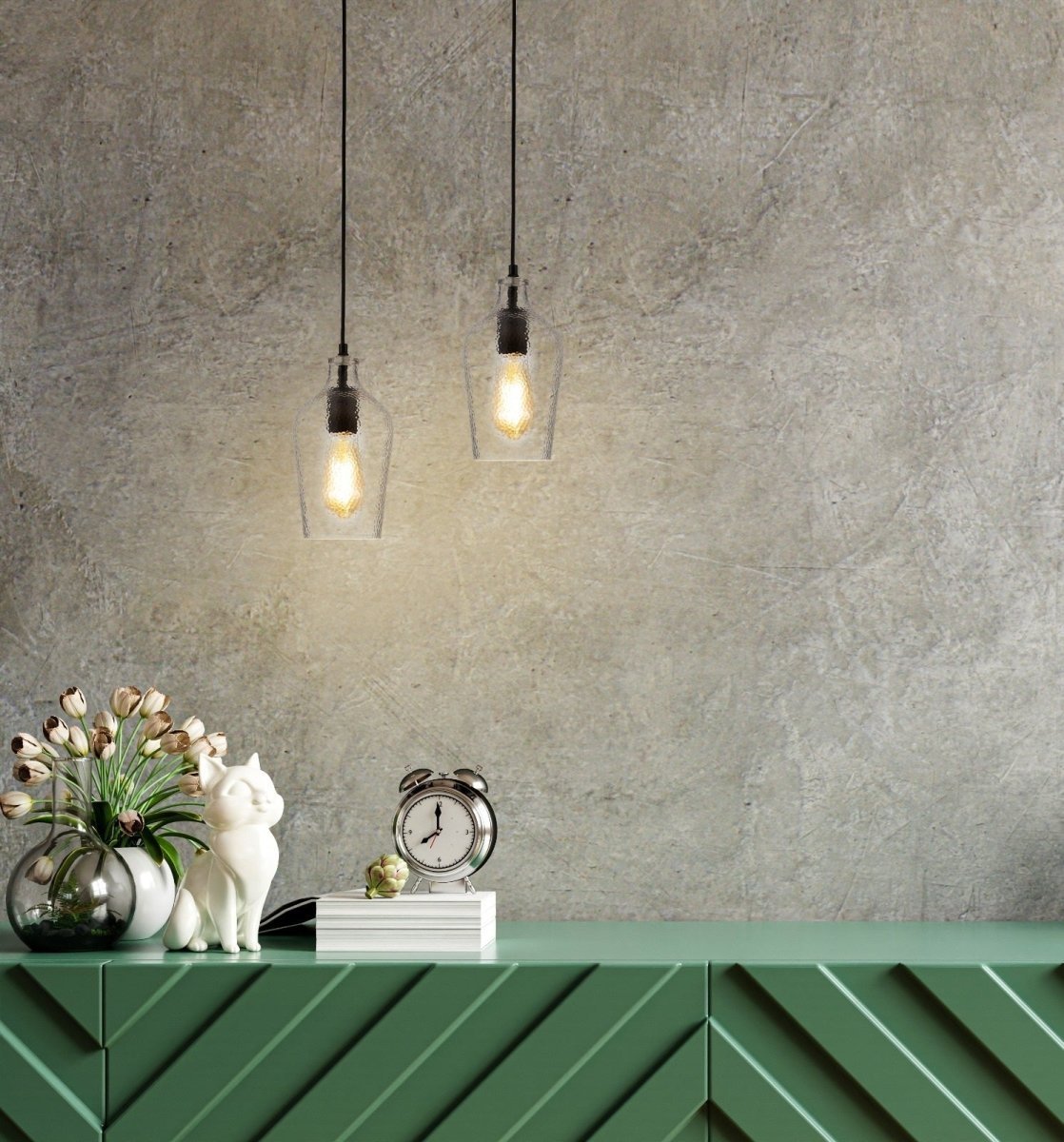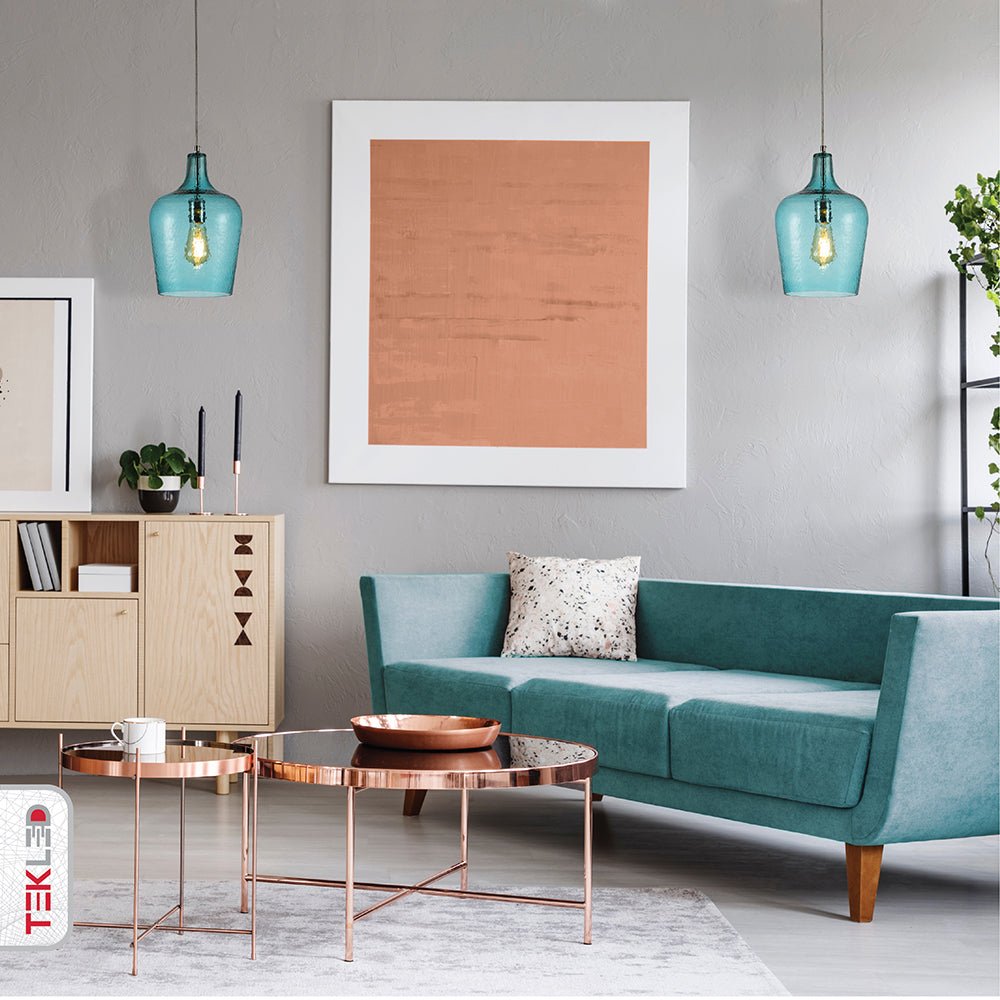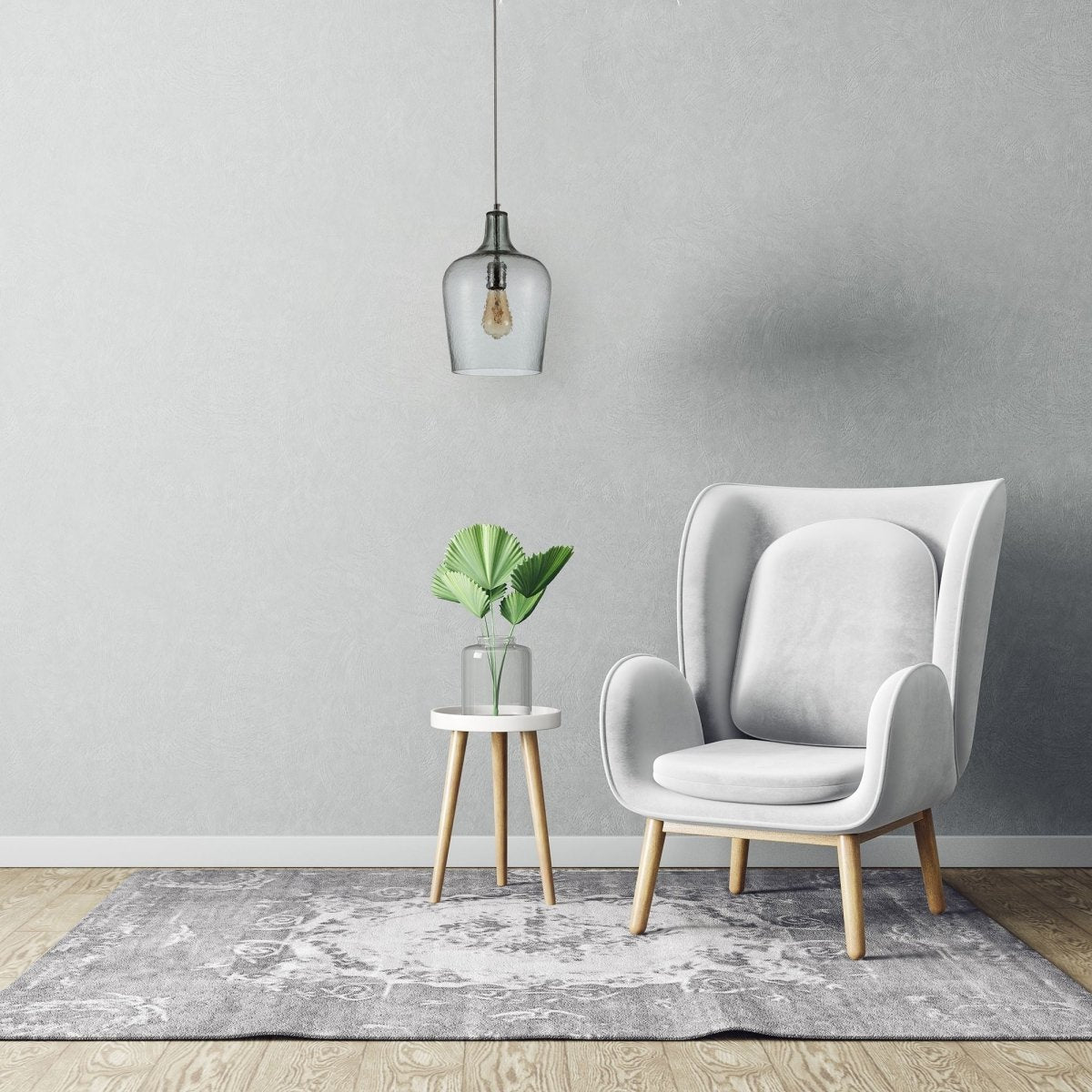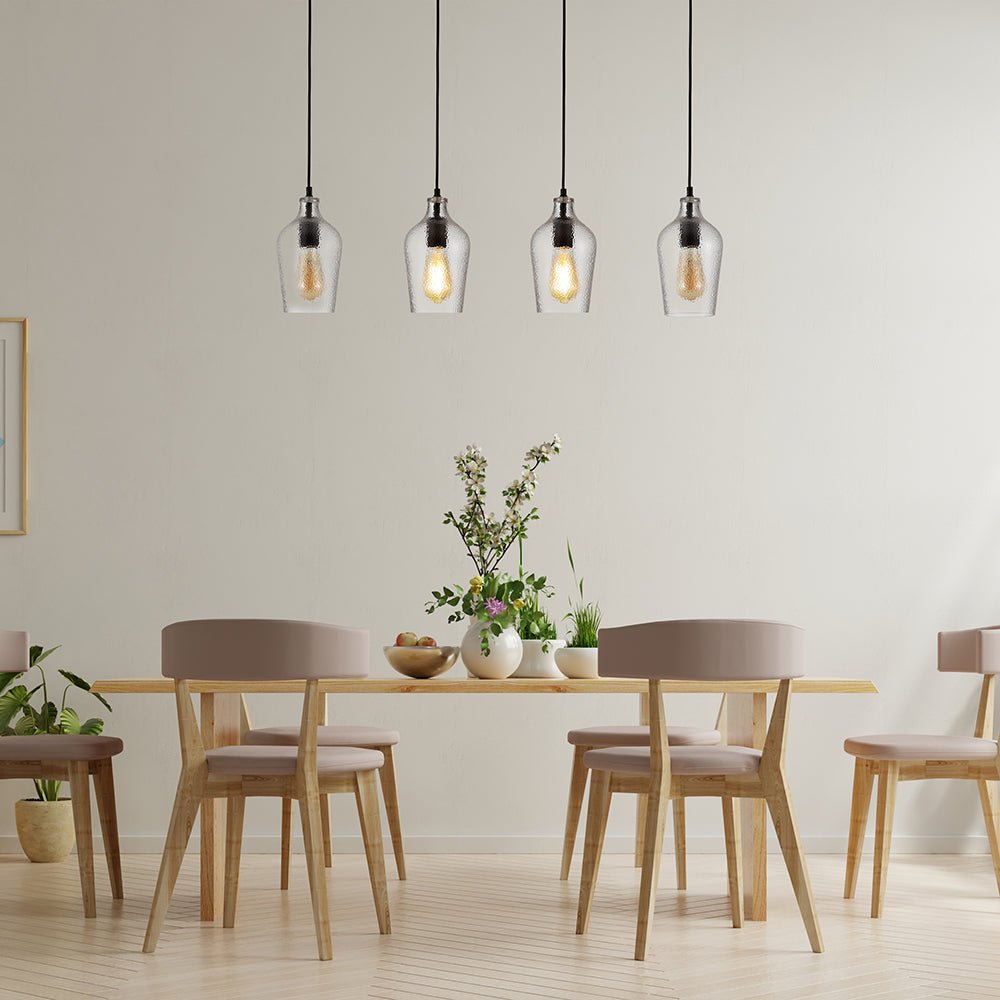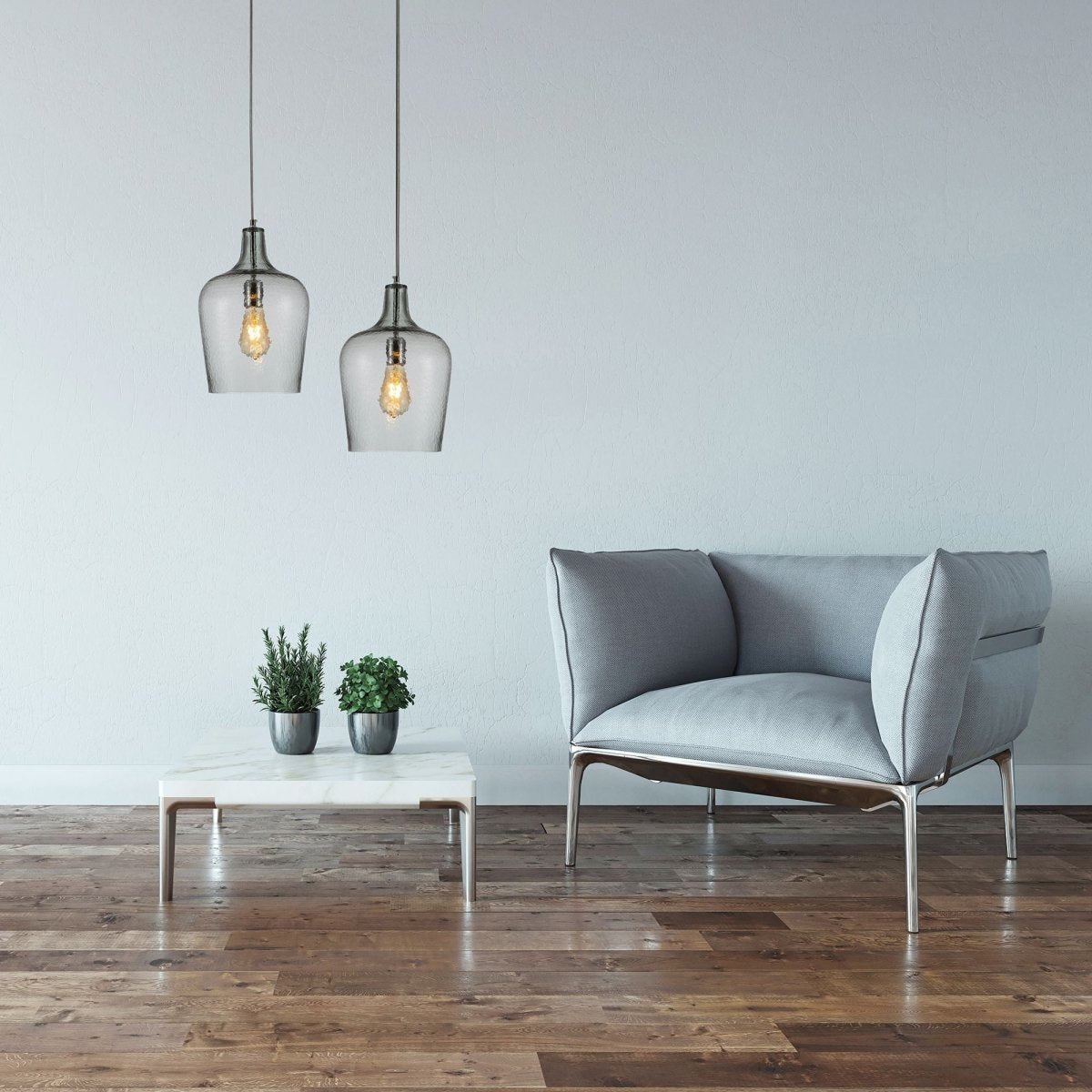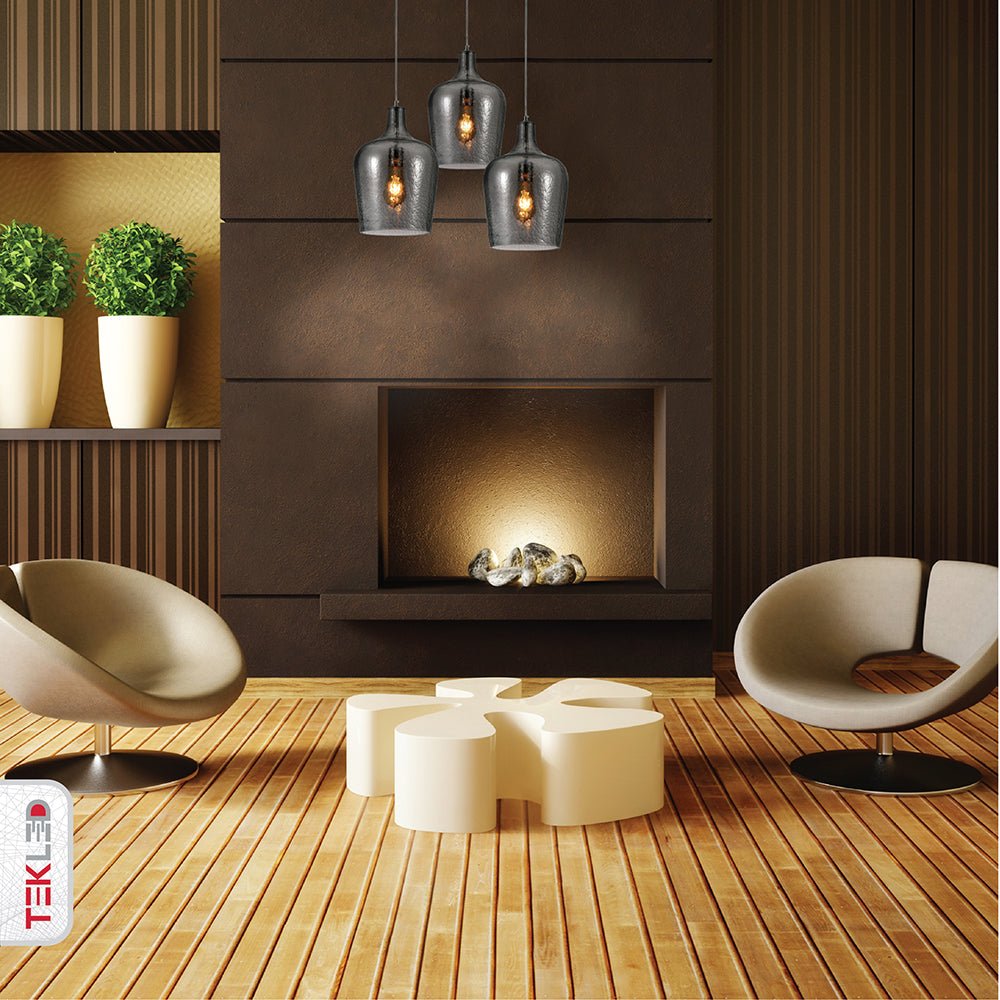 TEKLED
Smoky Clear Blue Frosted Glass Schoolhouse Pendant Ceiling Light E27 - Blue.
Smoky Clear Blue Frosted Glass Schoolhouse Pendant Ceiling Light E27
Introduce a chic touch to your decor with this distinct pendant light from TEKLED. Crafted to mirror an inverted wine glass, the lampshade has a broad top that subtly tapers towards the base. It's available in a versatile palette of turquoise, grey, and clear, ensuring it suits various interior designs. With its perfect dimensions - a diameter of 23 cm at its widest and a height of 35 cm - it brings style to your space without being intrusive.
What sets this pendant light apart is its frosted glass-like texture. This unique surface pattern not only contributes visual interest but also gently conceals the bulb within, softly diffusing the light for a cozy ambience.
CONTEMPORARY AESTHETICS: The pendant light's unique design, inspired by the shape of an inverted wine glass, coupled with a frosted texture, makes it a modern and stylish addition to any home decor.
VERSATILITY: Available in the shades of turquoise, grey, and clear, it provides flexibility to complement different room styles and color schemes.
HEIGHT ADJUSTABILITY: The light fixture hangs from a power cable whose length can be adjusted, ensuring the perfect fit for your space.
ROBUST CONSTRUCTION: Despite its delicate appearance, the pendant light is built for durability and safe installation.
EASY INSTALLATION: The package includes all the necessary hardware for a smooth and hassle-free installation process.
This beautiful light is a great addition to any contemporary setting. Add a touch of ambiance with this Blue Frosted Glass Schoolhouse Pendant Ceiling Light. The fixture features a caged glass globes that is both decorative and functional. This ceiling light is perfect for any space that needs a contemporary vintage look and provides the look of a vintage schoolhouse while creating and enhancing the atmosphere in any room. This incandescent light fitting is made from glass and will add a touch of elegance to all rooms. The frosted glass offers a contemporary and classic look. Available in Blue, Smokey grey, and clear glass. Clear glass variant is available in big and small sizes.
Technical Specifications
| | |
| --- | --- |
| Name | Smoky Clear Blue Frosted Glass Schoolhouse Pendant Ceiling Light E27 |
| Product Code | 158-19998 | 158-199980 | 158-19996 | 158-19986 |
| Model | Seeded Glass, Winslow, Modern Elegance, Dimpled Glass, |
| Power | Max 40 W |
| Power Source | Hardwired |
| Voltage | 220/240Vac 50/60Hz |
| Lamp Holder Type | E27 Edison Screw (ES) |
| Protection Class | Class I |
| Dimmability | Dimmable if used with dimmable bulbs | Dimmable |
| Light Source | Bulb |
| Bulbs | Bulbs are not included |
| IP Class(Ingress Protection) | IP20 |
| Mount Type | Suspended |
| Product Dimensions (L x W x H) (D x H) | D230xH390 mm | D130xH270 mm |
| Suspension Type | Cable |
| Adjustable Suspension | Yes, you may adjust the suspension length |
| Suspension Length | 1000 mm |
| Size of Shades | D230xH370mm | D130xH250mm |
| Size of Rose | D120x25mm |
| Shape | Schoolhouse |
| Made of Materials | Steel, Glass |
| Shade Material | Glass |
| Product Colour | Blue | Smoky, Transparent Cord | Clear |
| Shade Colour | Blue | Smoky | Clear |
| Paint Type | Electroplated, Spray Painted | Spray Painted |
| Operating Temperature (C) | -20/+45C |
| Warranty | 3 year |
| Gross Weight | 2.3 kg | 1.24 kg |
| Net Weight | 2kg | 0.5kg |
| Box Dimensions (LxWxH) | 280x280x470mm | 180x180x340mm |
| Certifications | UKCA, CE, RoHS |