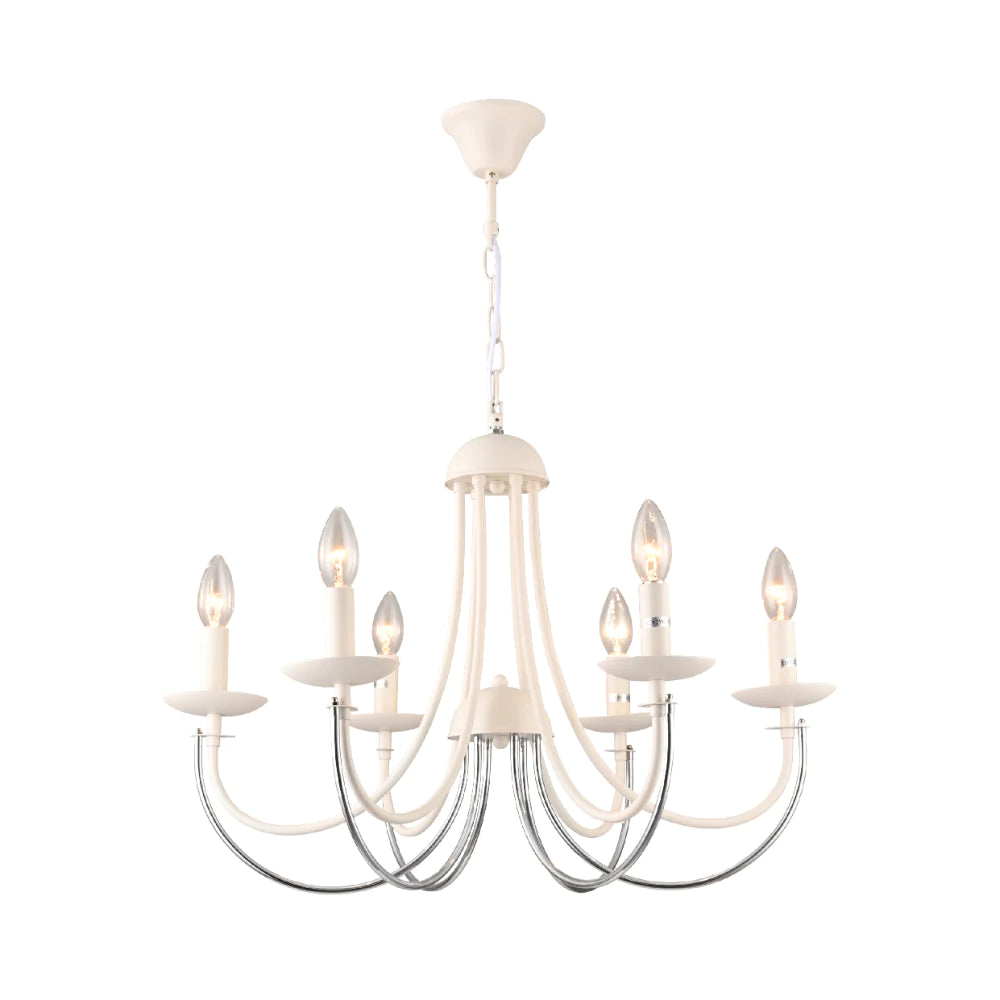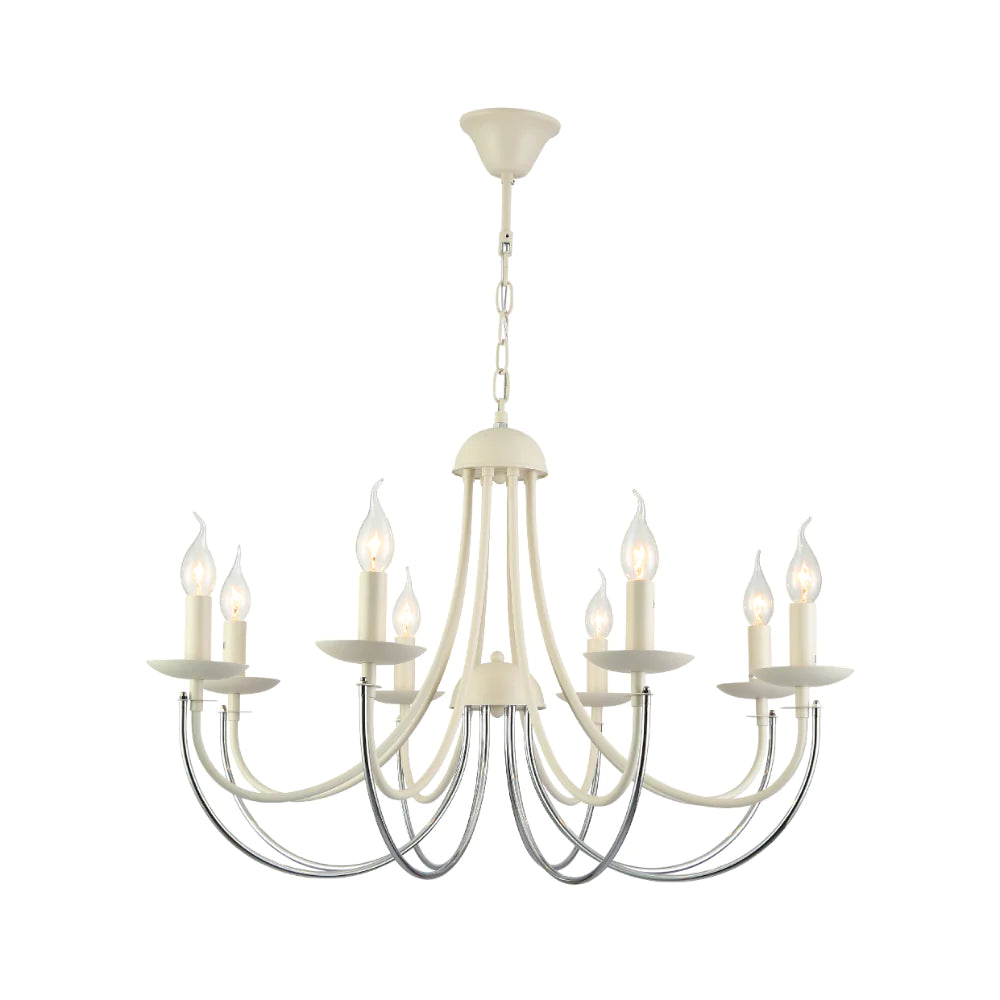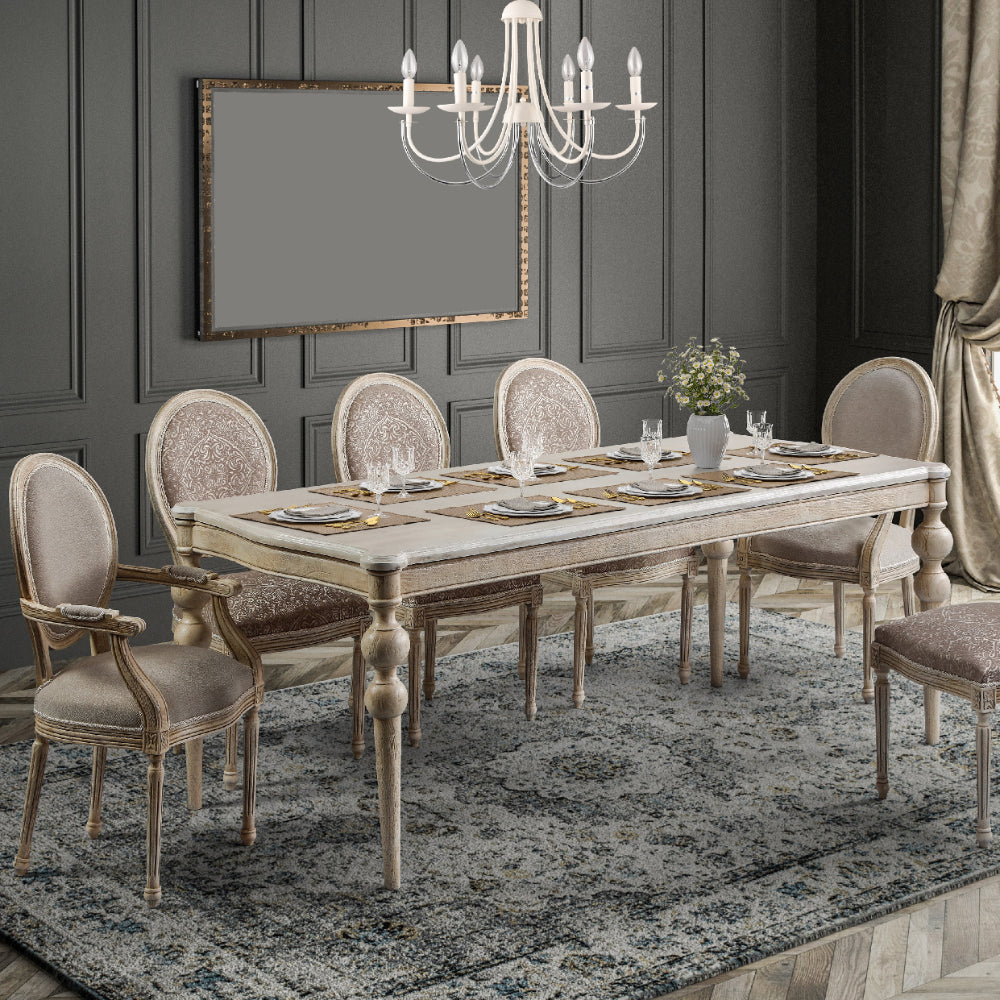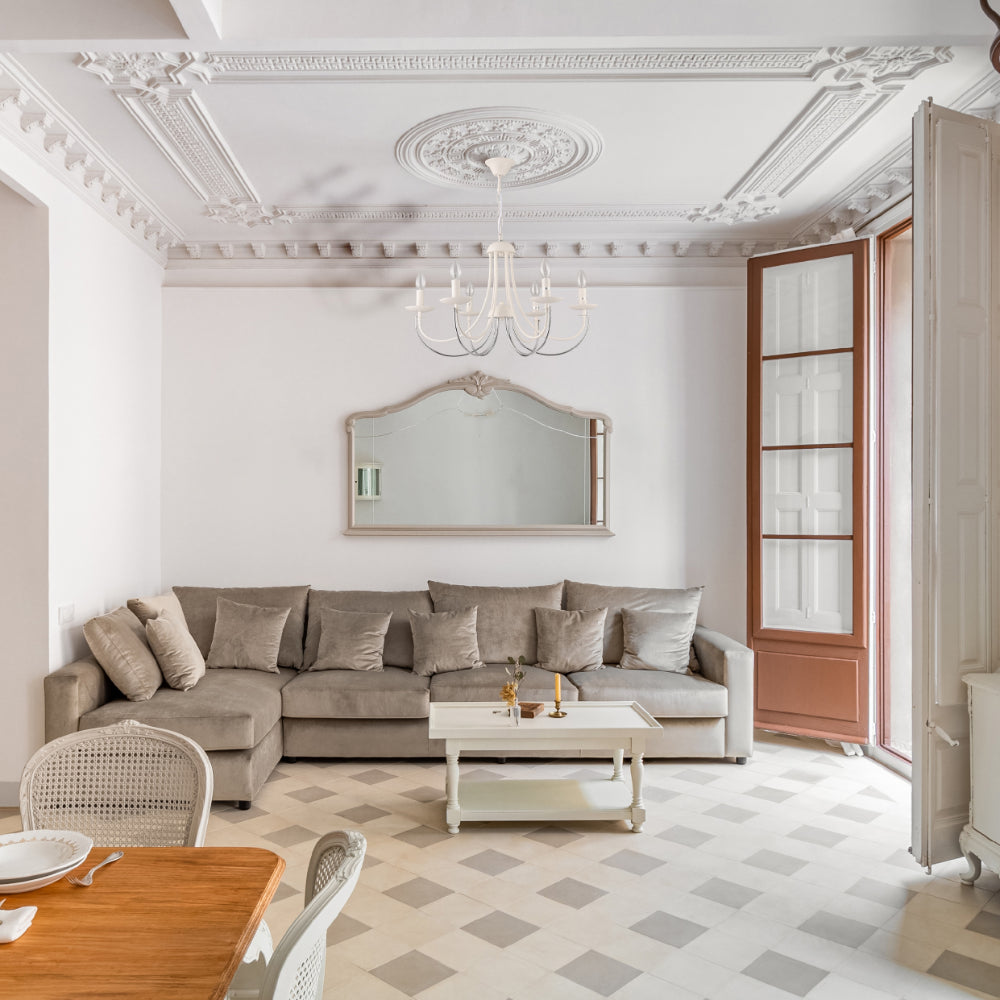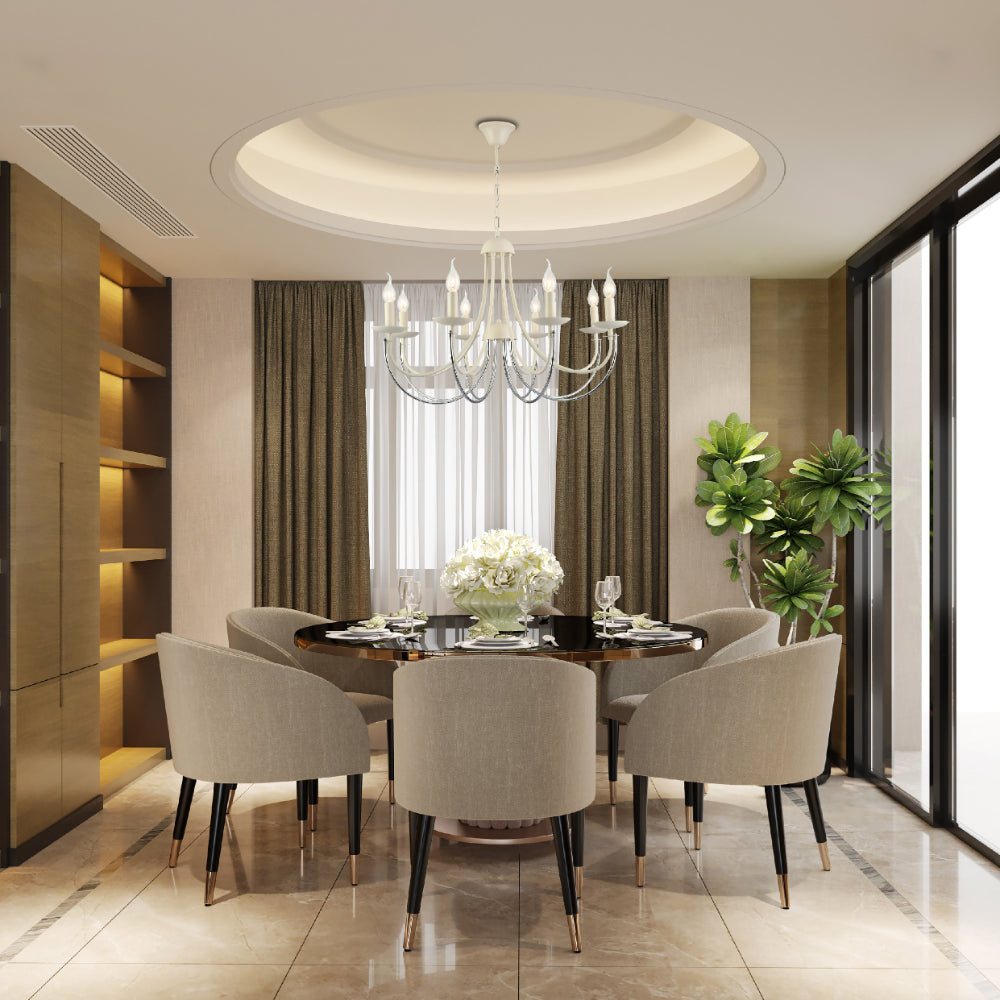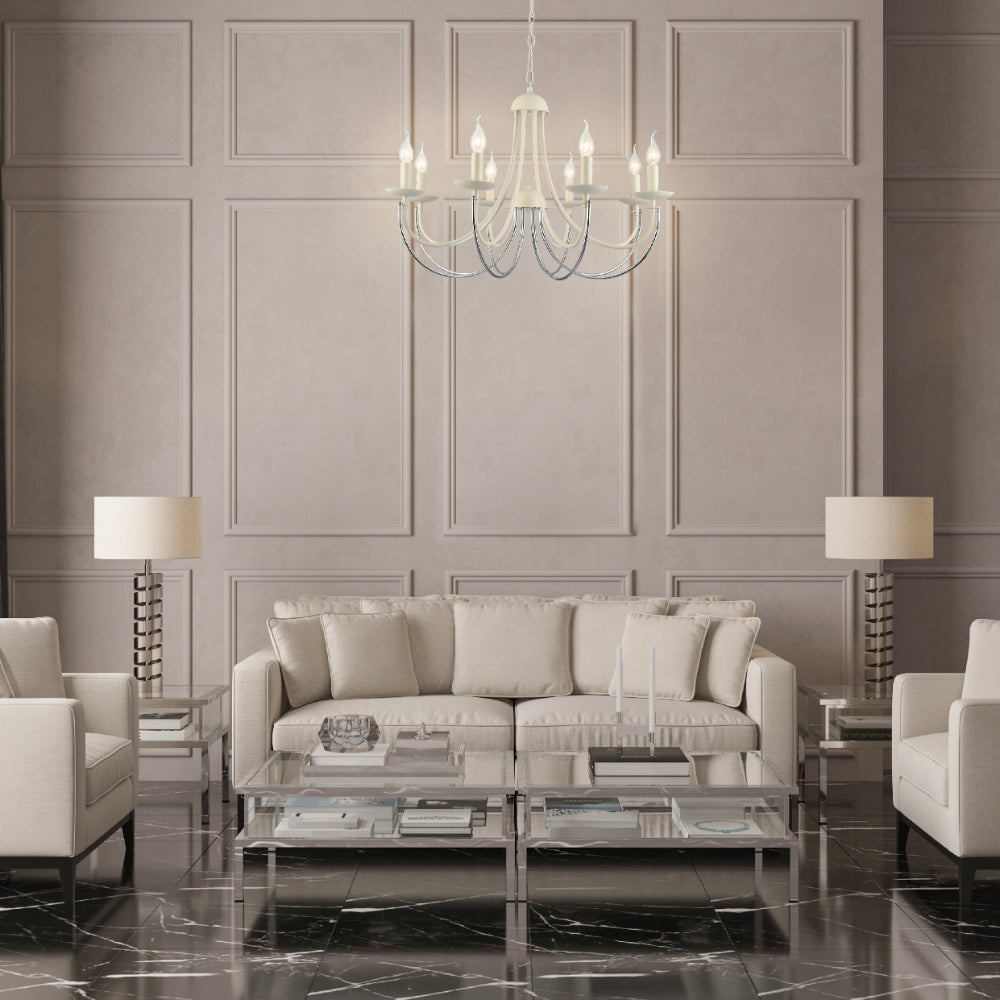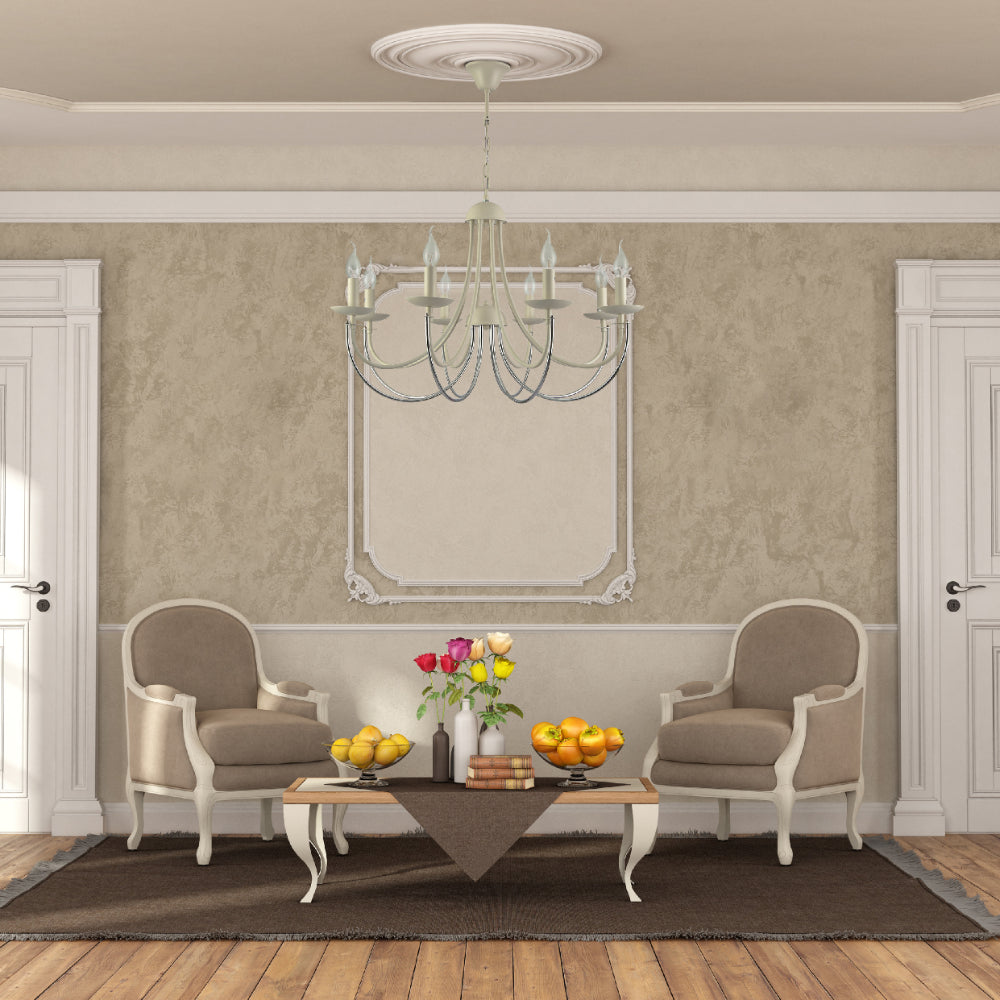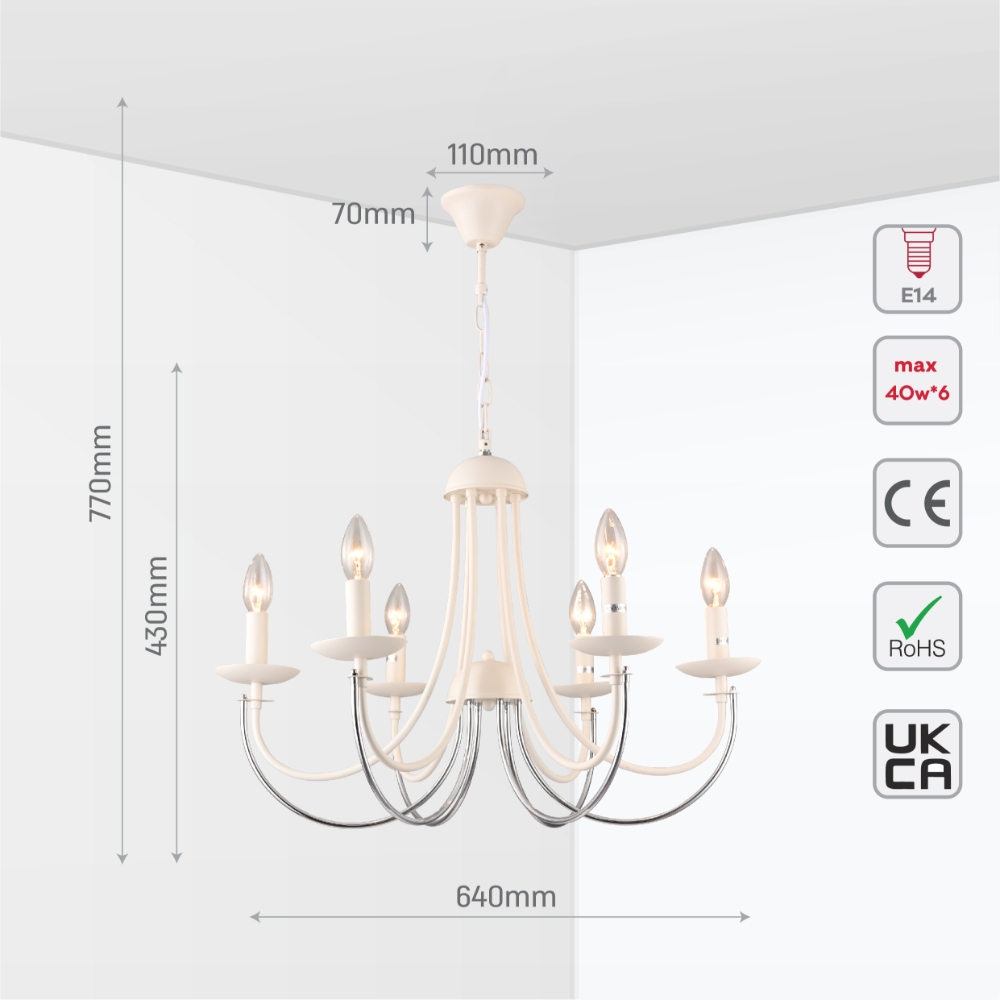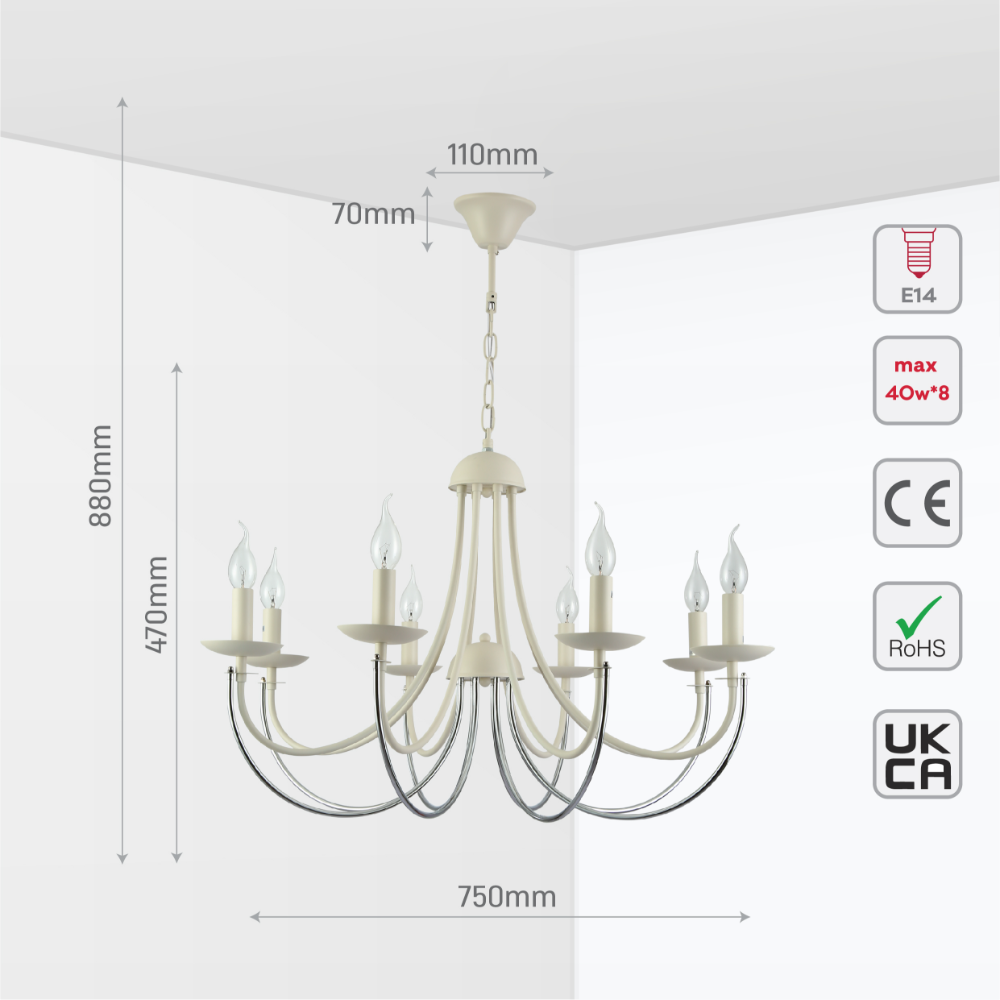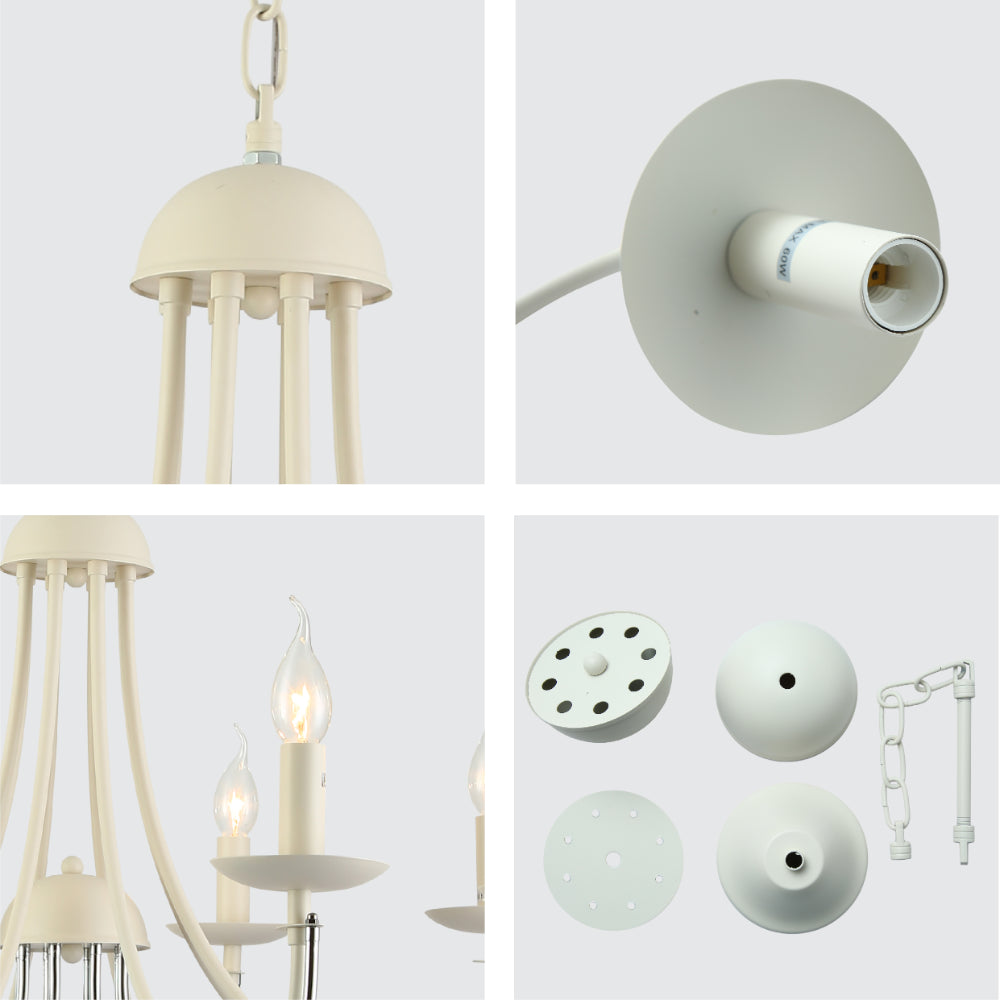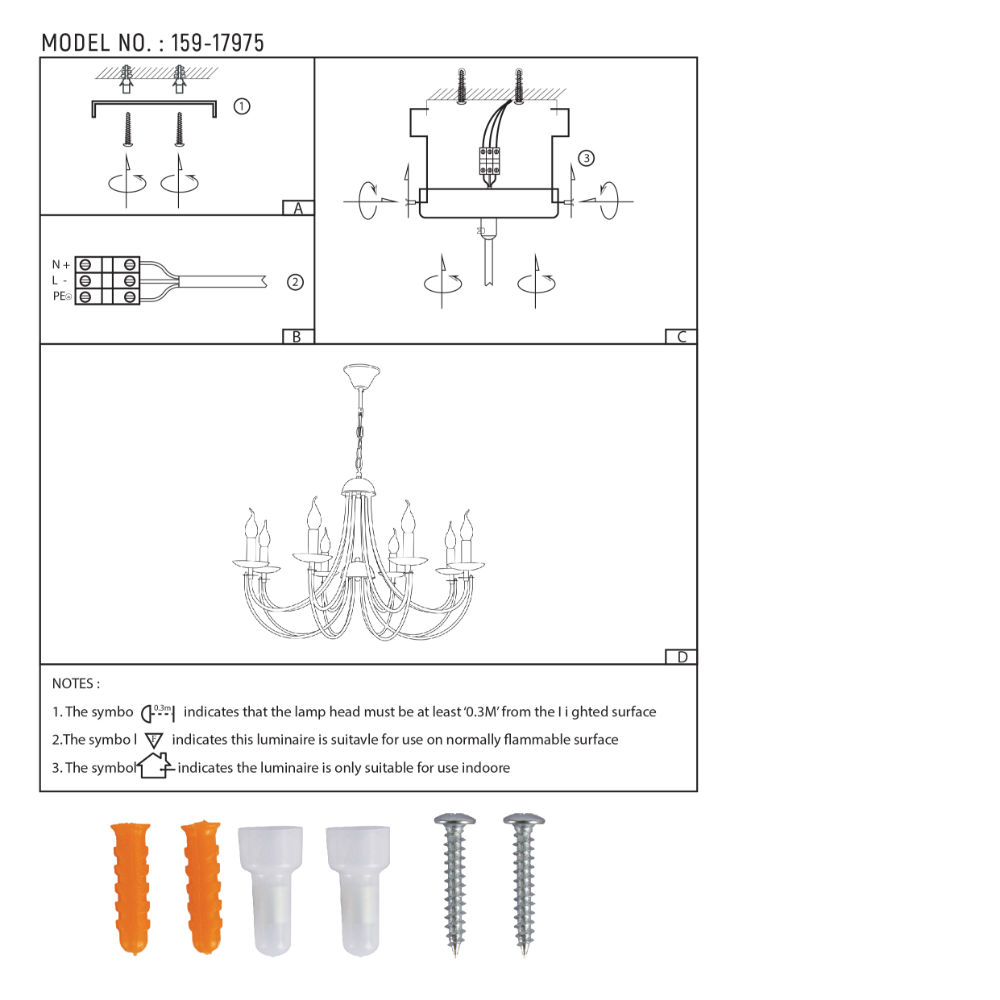 TEKLED
Contour Cascade Dual Tone U-Shape Chandelier Ceiling Light - 6 Candle.
Contour Cascade Dual Tone U-Shape Chandelier Ceiling Light
Design and Shape:
The chandelier's captivating design features asymmetrical U-shaped arms, with one leg elegantly longer than the other, creating a dynamic and visually striking silhouette. These arms extend from a central semi-sphere, cascading downwards before curving upwards, culminating in refined metal candle holders topped with simple cylindrical lamp holders.
Aesthetic Appeal:
This chandelier merges minimalistic appeal with a grand presence. The contrast between the matte ivory of the upper arms and the polished chrome of the lower arms adds depth and a contemporary edge to the piece. Available in both 6 and 8 arm configurations, it allows for customization in scale to suit various room sizes and ceiling heights, making it a versatile choice for any setting.
Design Versatility and Style Compatibility:
Embodying a versatile design ethos, our chandelier is an ideal addition to a multitude of spaces, from the grandeur of a formal dining room to the intimacy of a boutique bedroom. Its dual-tone design harmonizes with a range of color schemes and interior styles, including minimalist, contemporary, and even transitional decors that bridge the gap between modern and traditional. The chandelier's elegant lines and the subtle interplay of two finishes make it a stunning complement to both neutral and bold design palettes, while its sculptural U-shaped arms add an artistic touch to spaces that celebrate both form and function. For a truly cohesive look, pair it with furnishings that echo its dual-tone theme or let it stand as a singular statement piece within a more subdued setting.
Material and Compatibility:
Constructed from high-quality metals and finished in matte ivory and chrome, this chandelier is designed for durability and sustained beauty. It is compatible with SES bulbs, which provide energy-efficient lighting while allowing for a slim and elegant candle bulb profile. The design is both a nod to the past and a step into the future of interior lighting.
Warranty and Accessories:
Your purchase comes with a warranty that attests to the craftsmanship and quality of the chandelier. Whether you opt for the 6-arm version for intimate spaces or the 8-arm model for a more dramatic effect, this lighting fixture is designed to impress and endure. We recommend using SES candle bulbs to achieve optimal illumination and to complement the chandelier's minimalist yet sophisticated design.
Technical Specifications
| | |
| --- | --- |
| Product Code | 159-17974 | 159-17975 |
| Name | Contour Cascade Dual Tone U-Shape Chandelier Ceiling Light |
| Power | MAX 40W*6 | MAX 40W*8 |
| Power Source | Hardwired |
| Voltage | 220/240Vac 50/60Hz |
| Lamp Holder Type | E14 Small Edison Screw (SES) |
| Lamp Holder Quantity | 6 | 8 |
| Protection Class | Class I |
| Dimmability | Dimmable if used with dimmable bulbs |
| Light Source | Bulb |
| Compatible Bulbs | Candle Bulbs with E14 base |
| Bulbs | Bulbs are not included |
| IP Class | IP20 |
| Mount Type | Suspended |
| Product Dimensions (L x W x H) (D x H) | D640*430mm | D750*470mm |
| Product Length | 770mm | 880mm |
| Shape | Arm |
| Material | Steel |
| Product Colour | Ivory, Chrome |
| Paint Type | Spray Paint | Electroplated |
| Shade Material | No-Shade |
| Size of Rose | D110*70mm |
| Suspension Type | Chain |
| Suspension Length | 200mm |
| Adjustable Suspension | Yes |
| Operating Temperature (°C) | -20/+45 C |
| Warranty | 3 year |
| Box Dimension (L x W x H) | 480*290*180mm | 400*400*255mm |
| Net Weight | 2kg | 2.6kg |
| Gross Weight | 2.53kg | 3.5kg |
| Box Content | 1Light fixture,User manual, hanger | 1Light fixture,User manual, hanger |
| Pieces/Box | 1 |
| Certifications | UKCA, CE, RoHS |