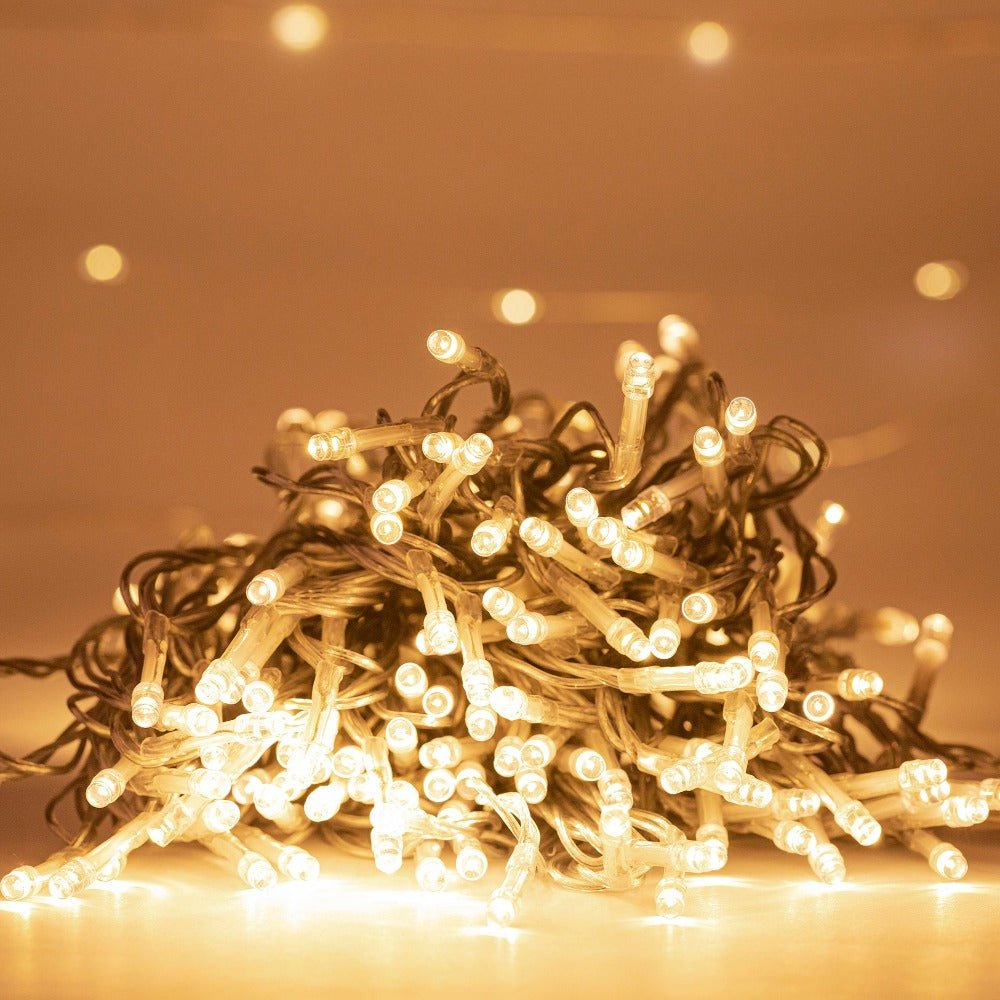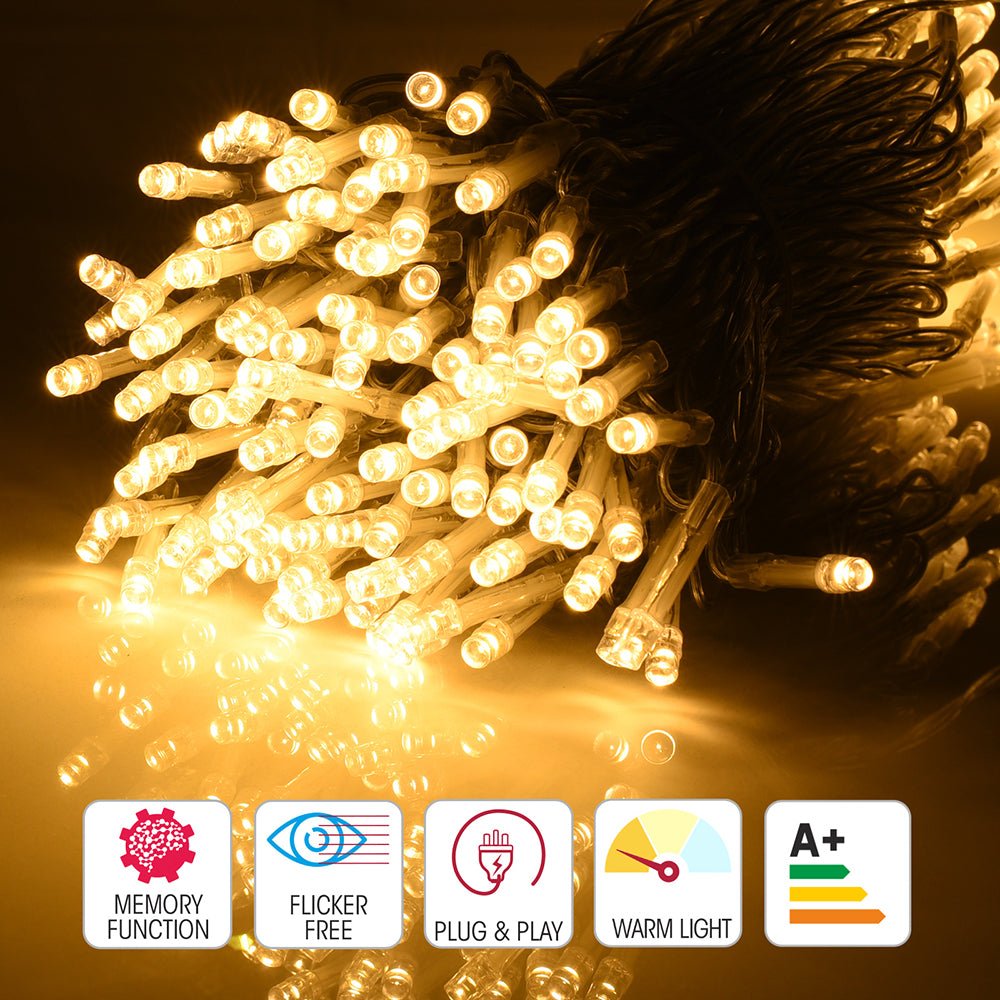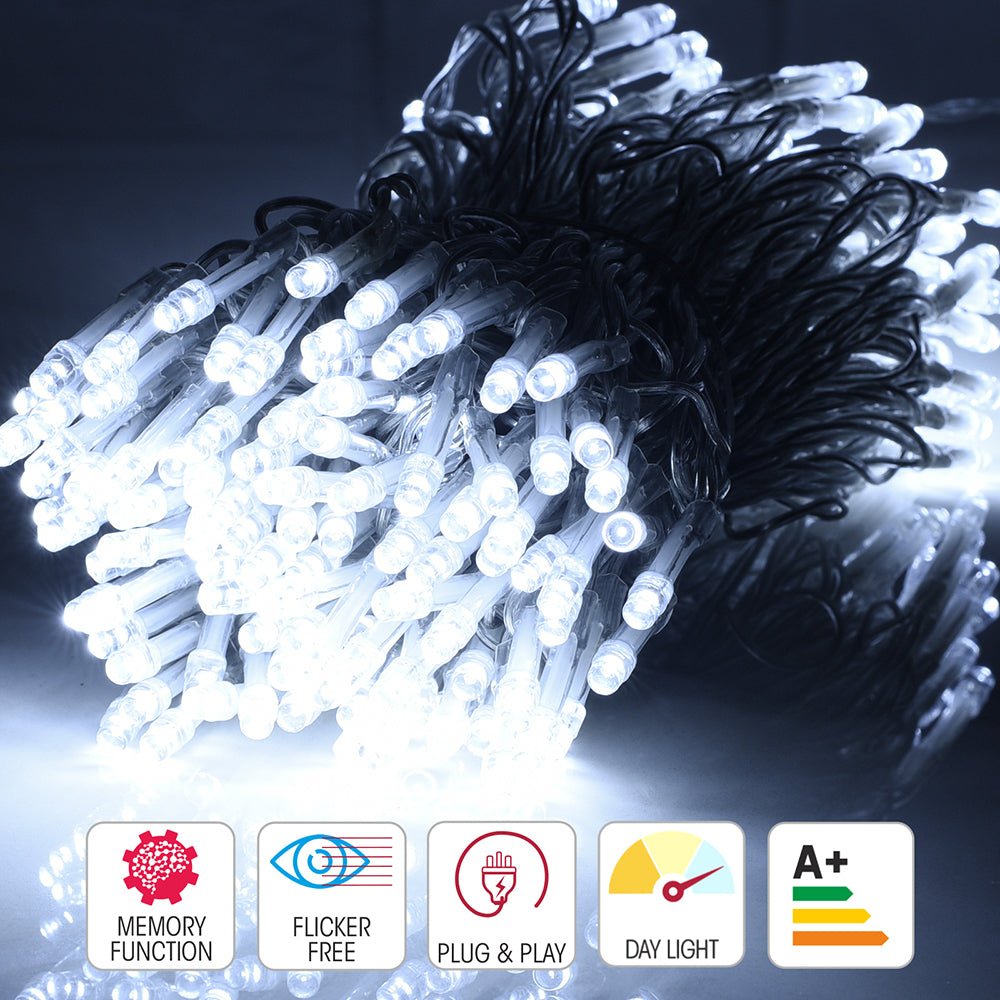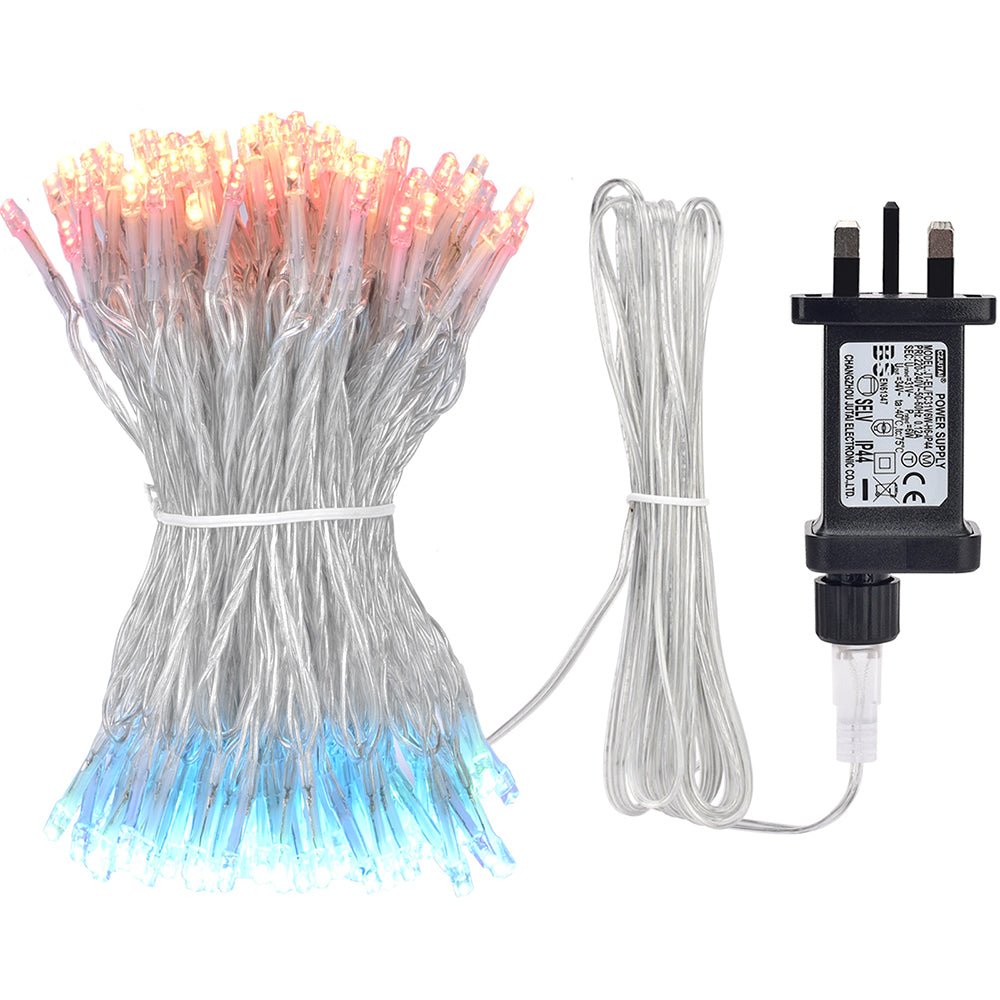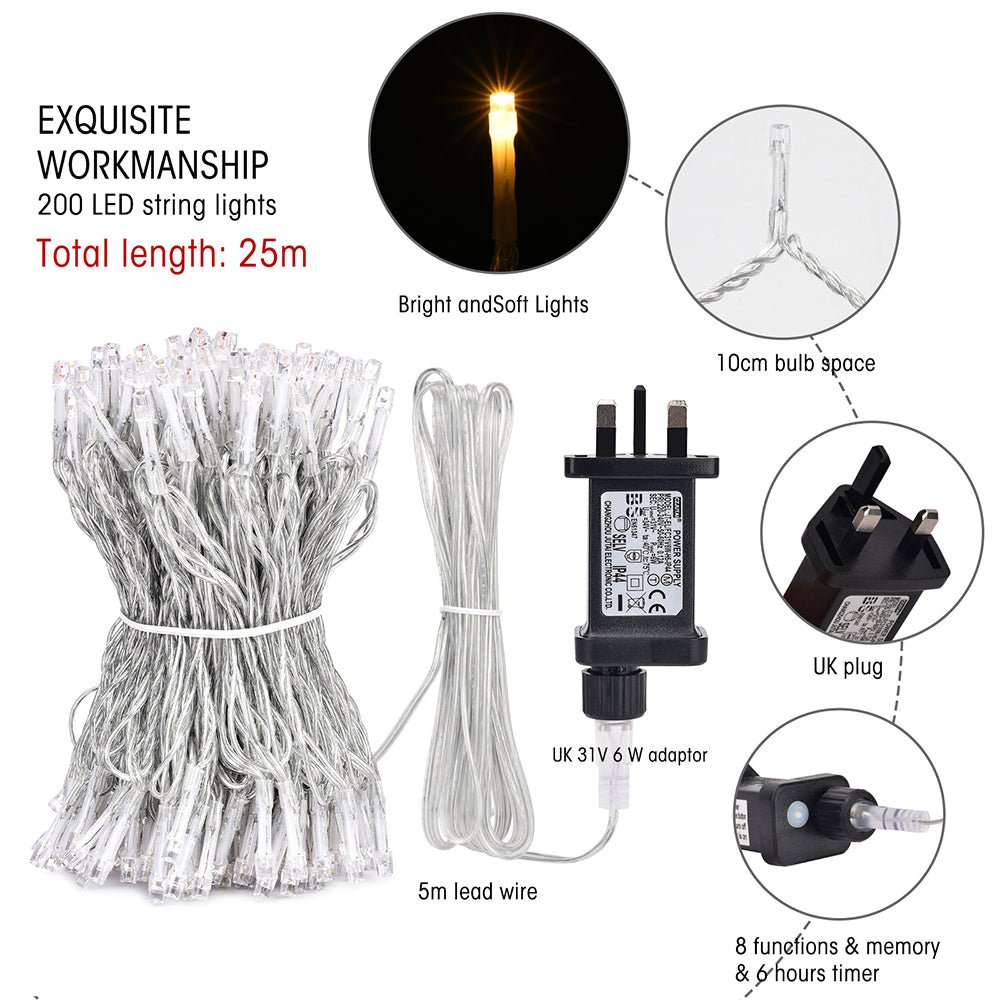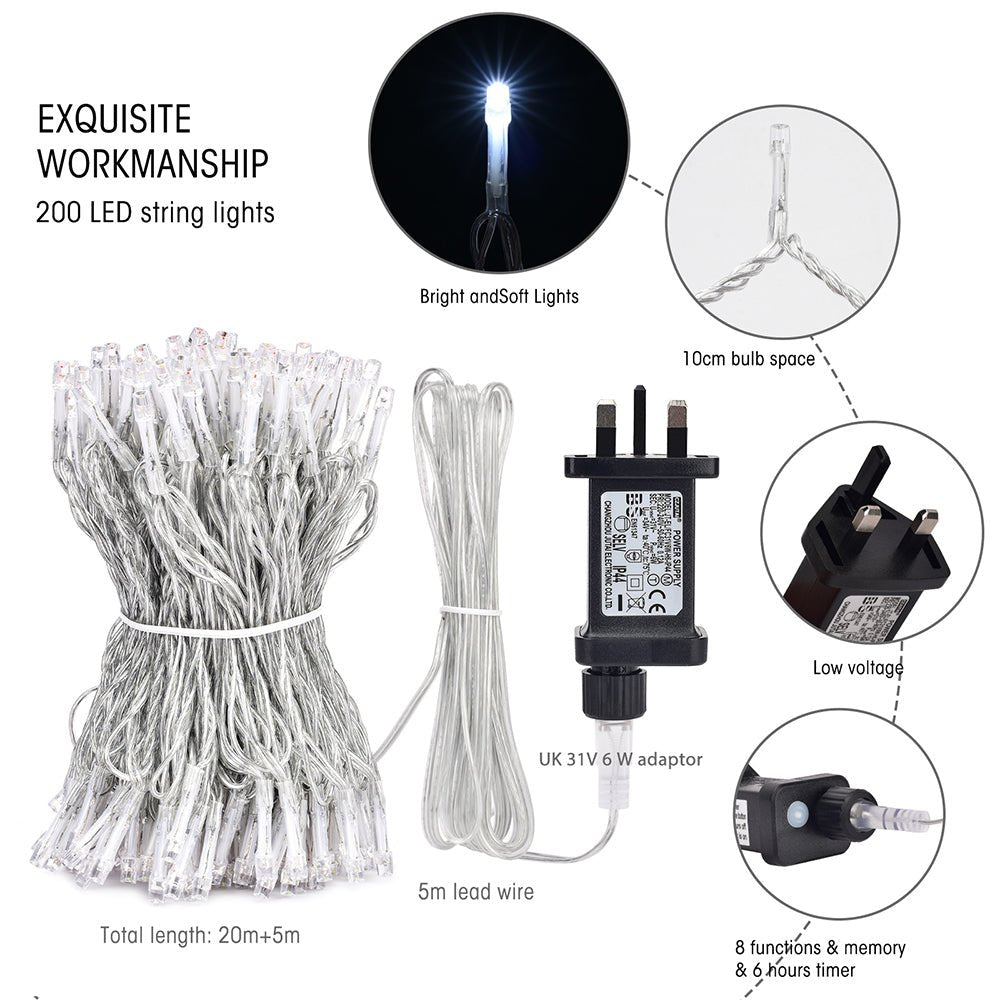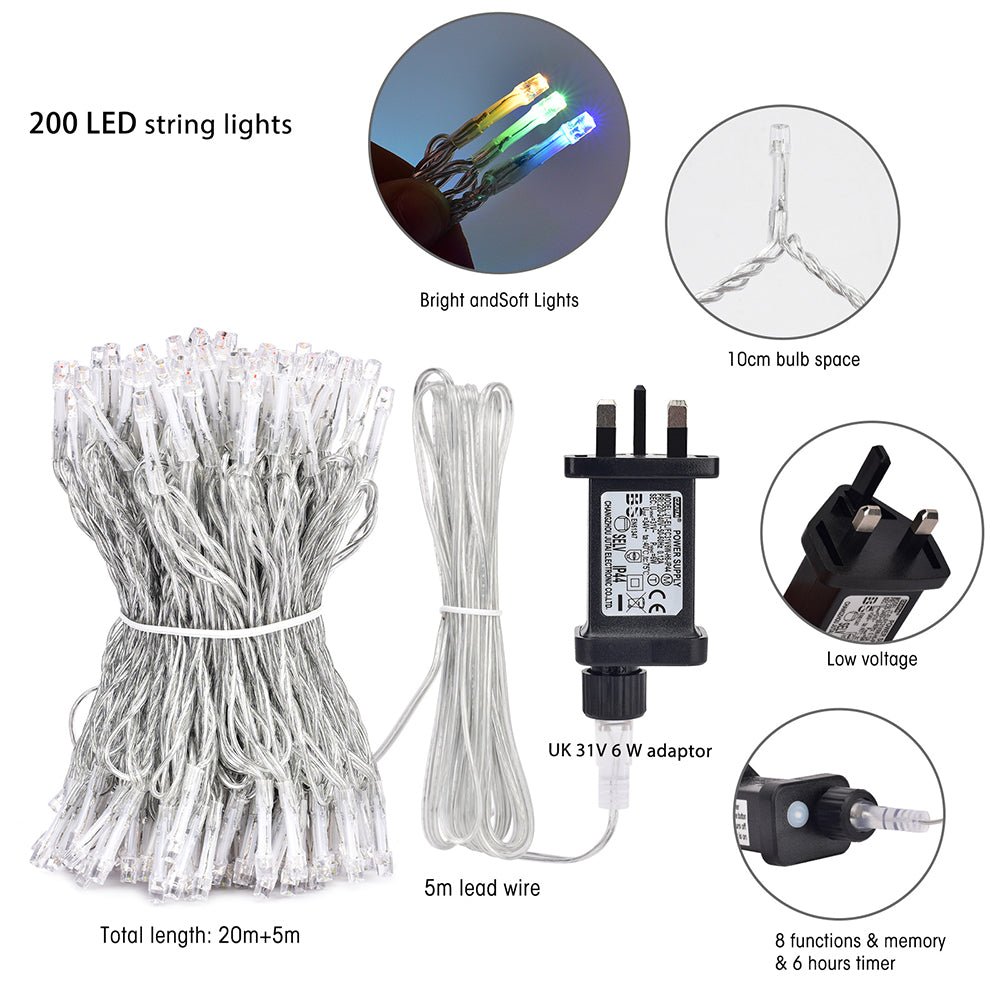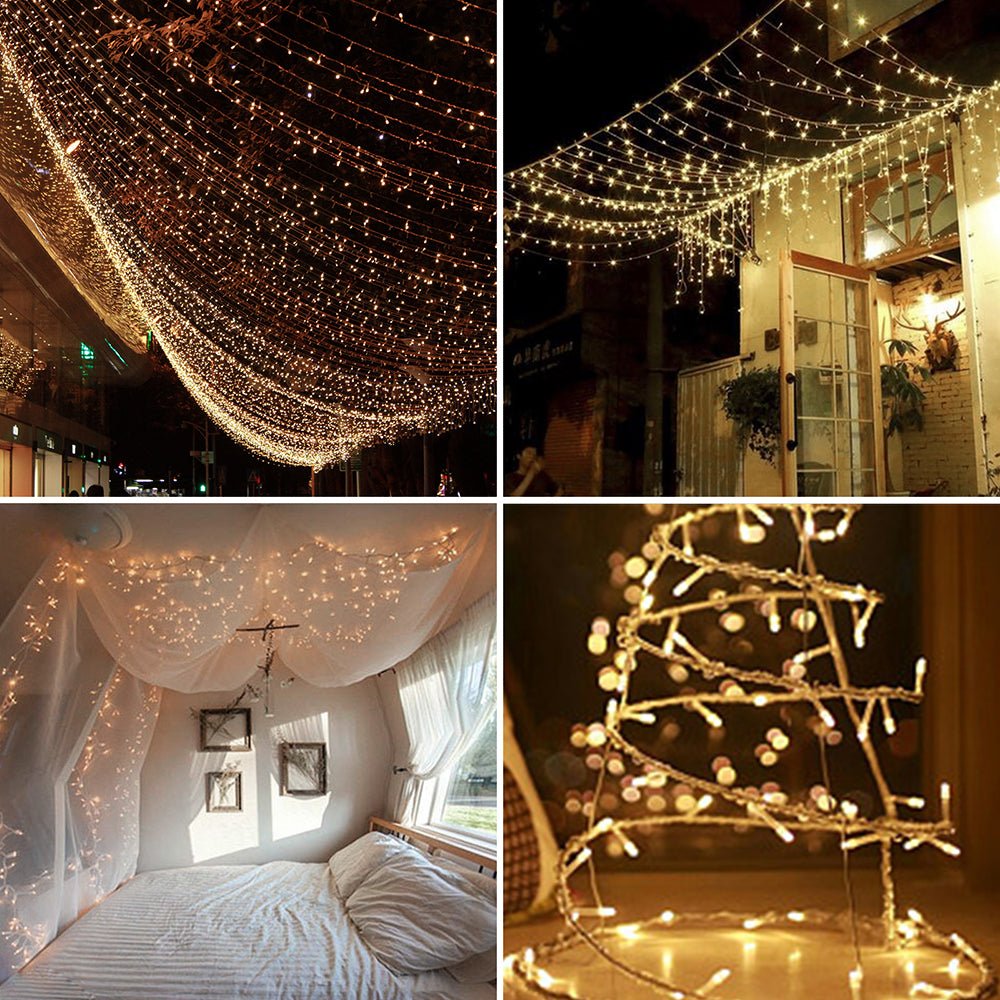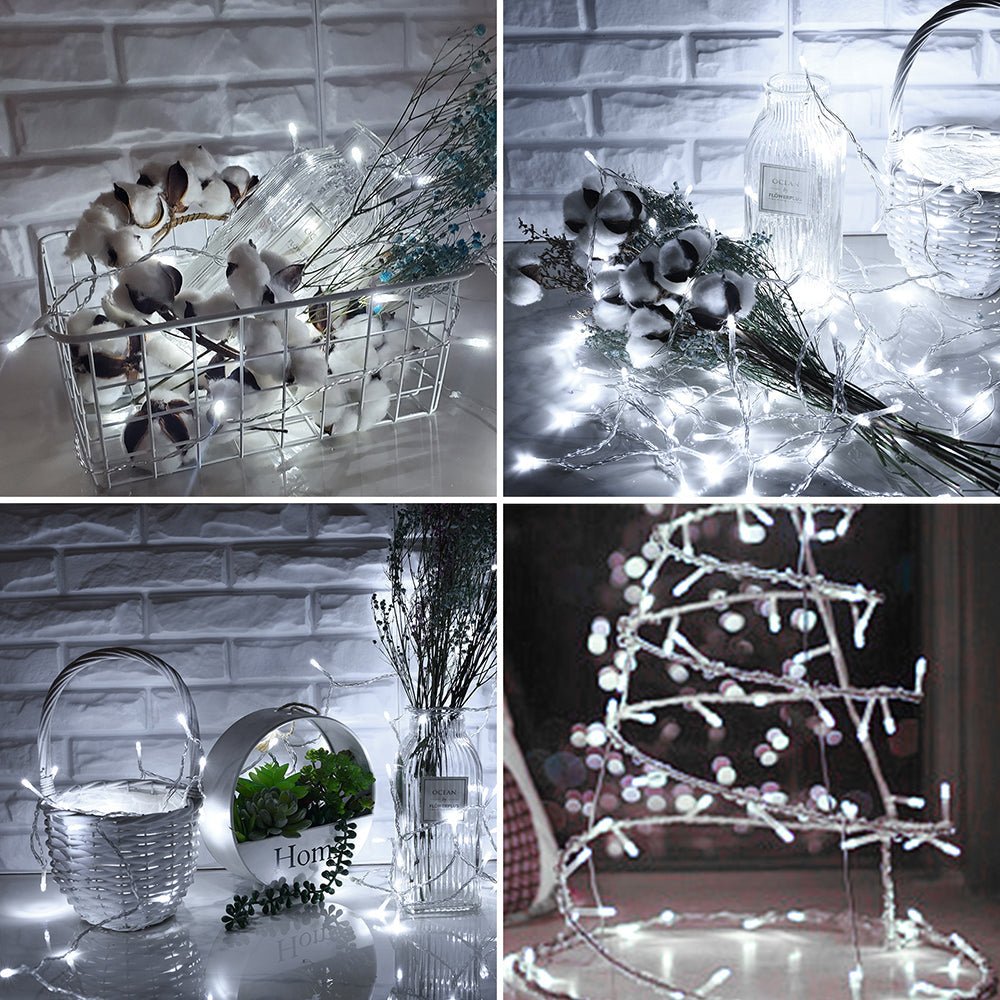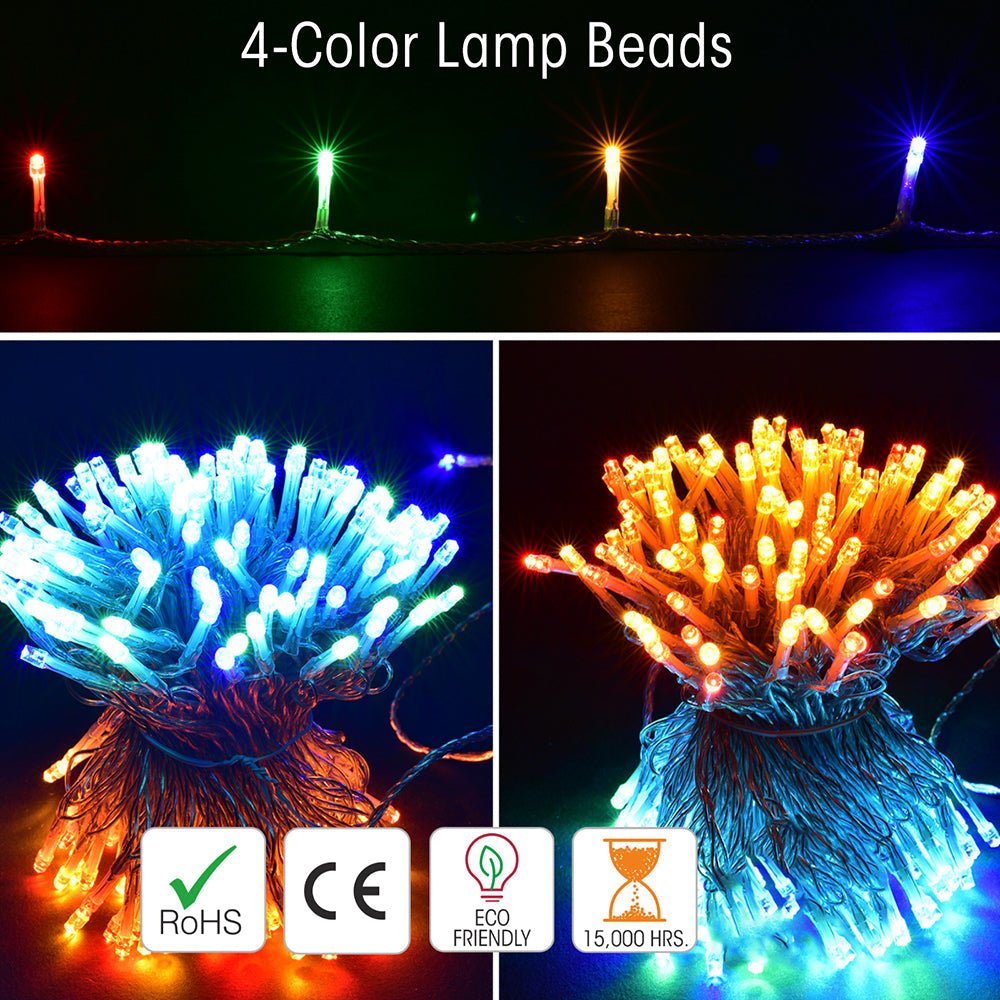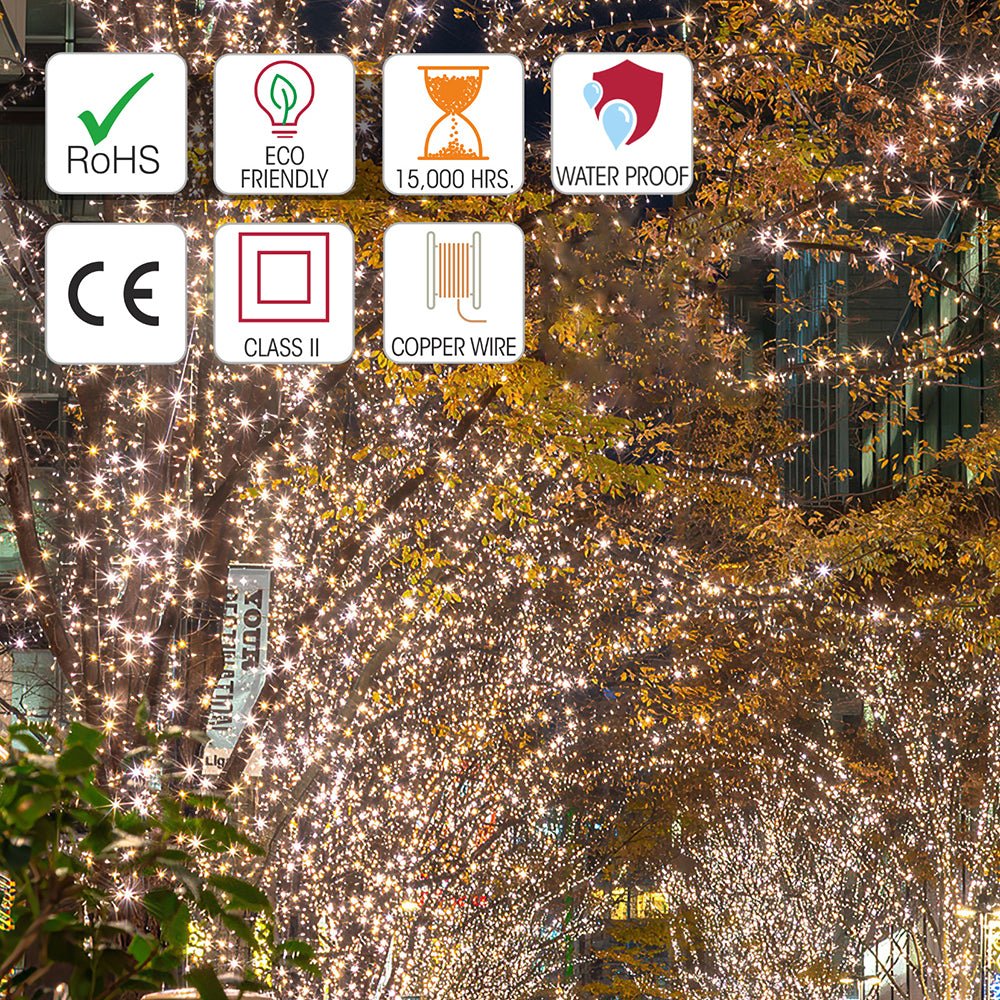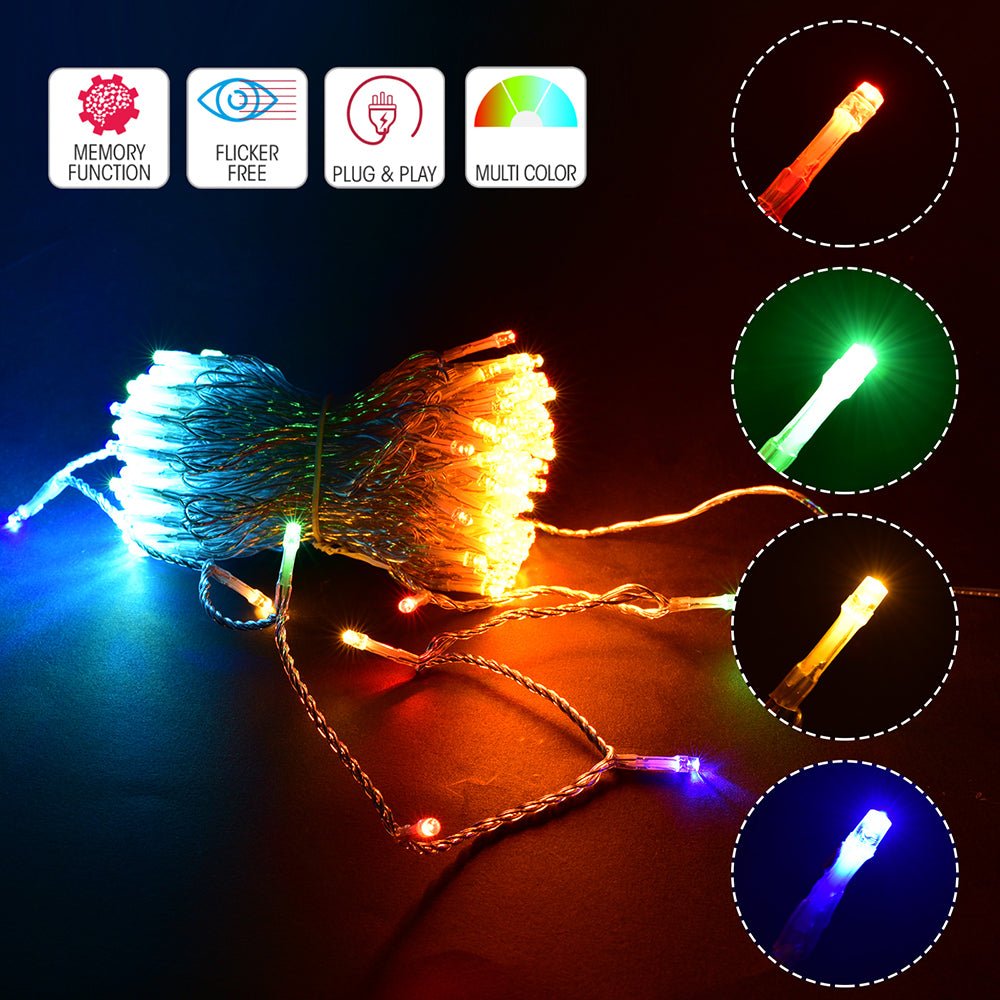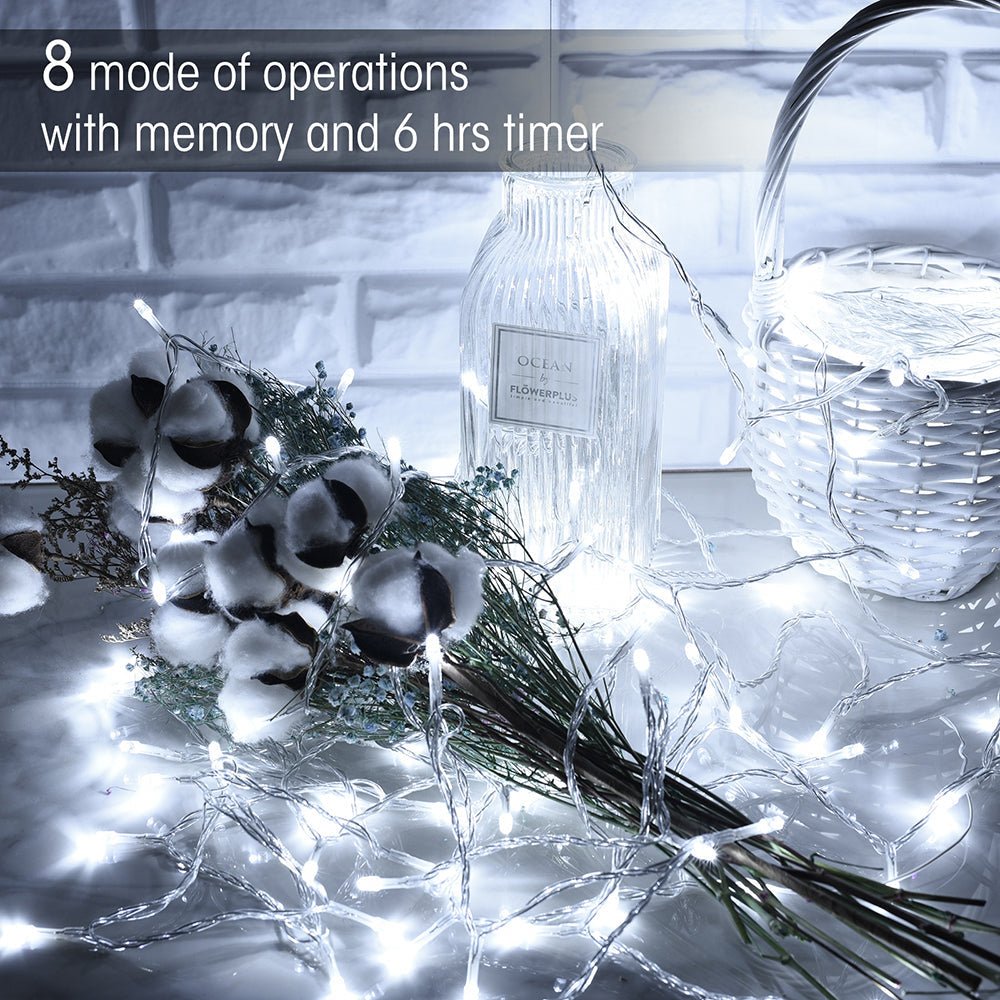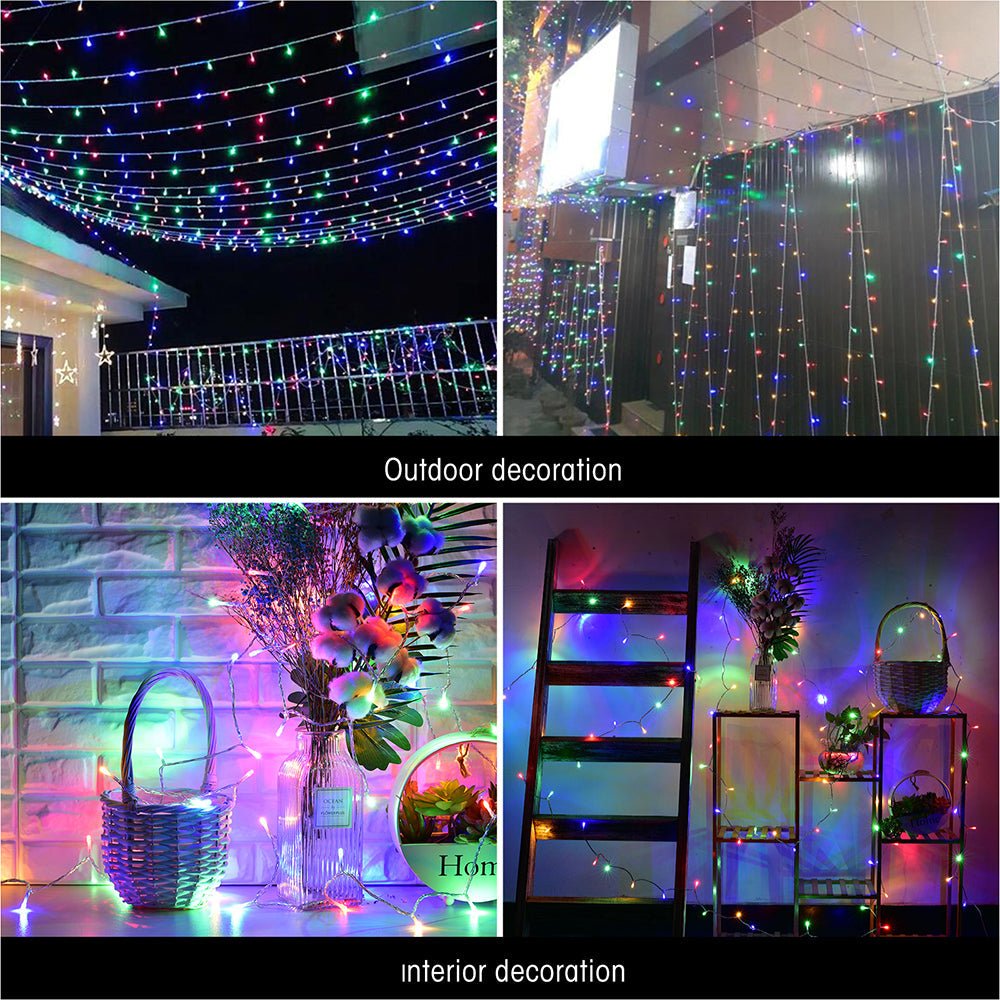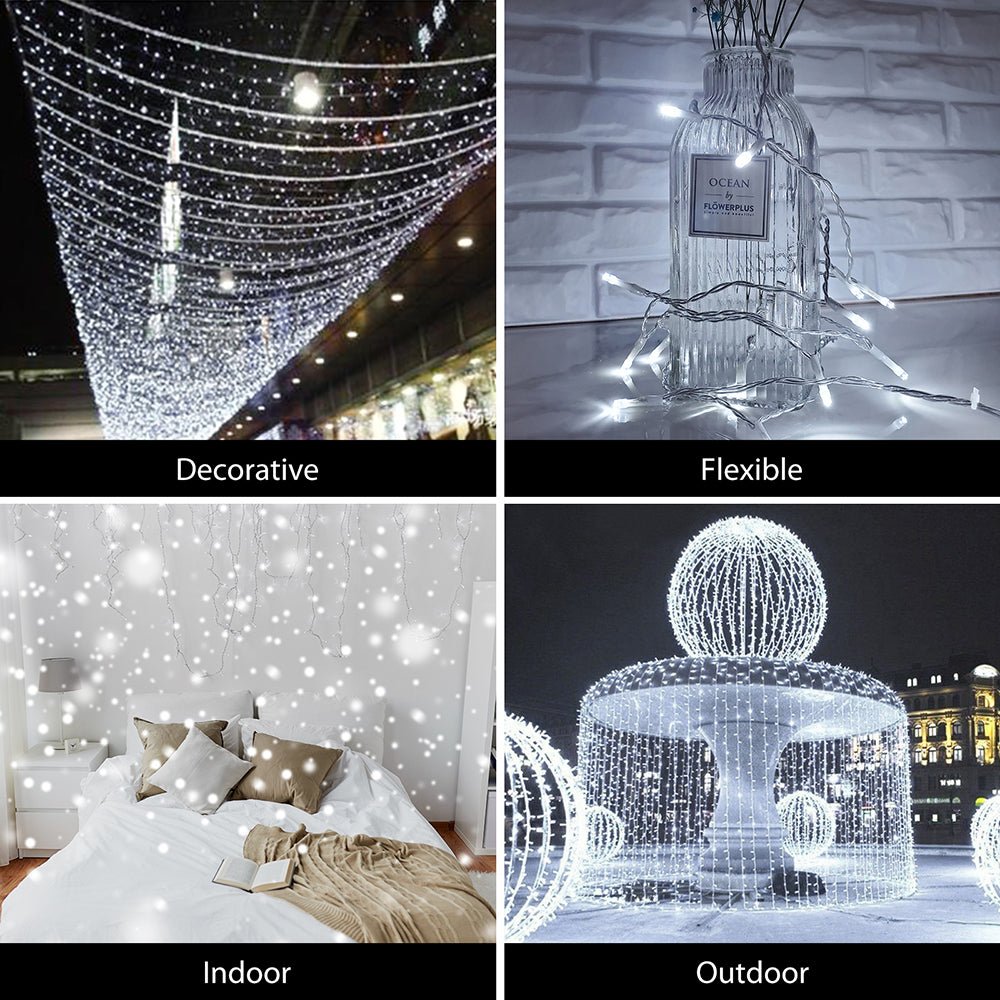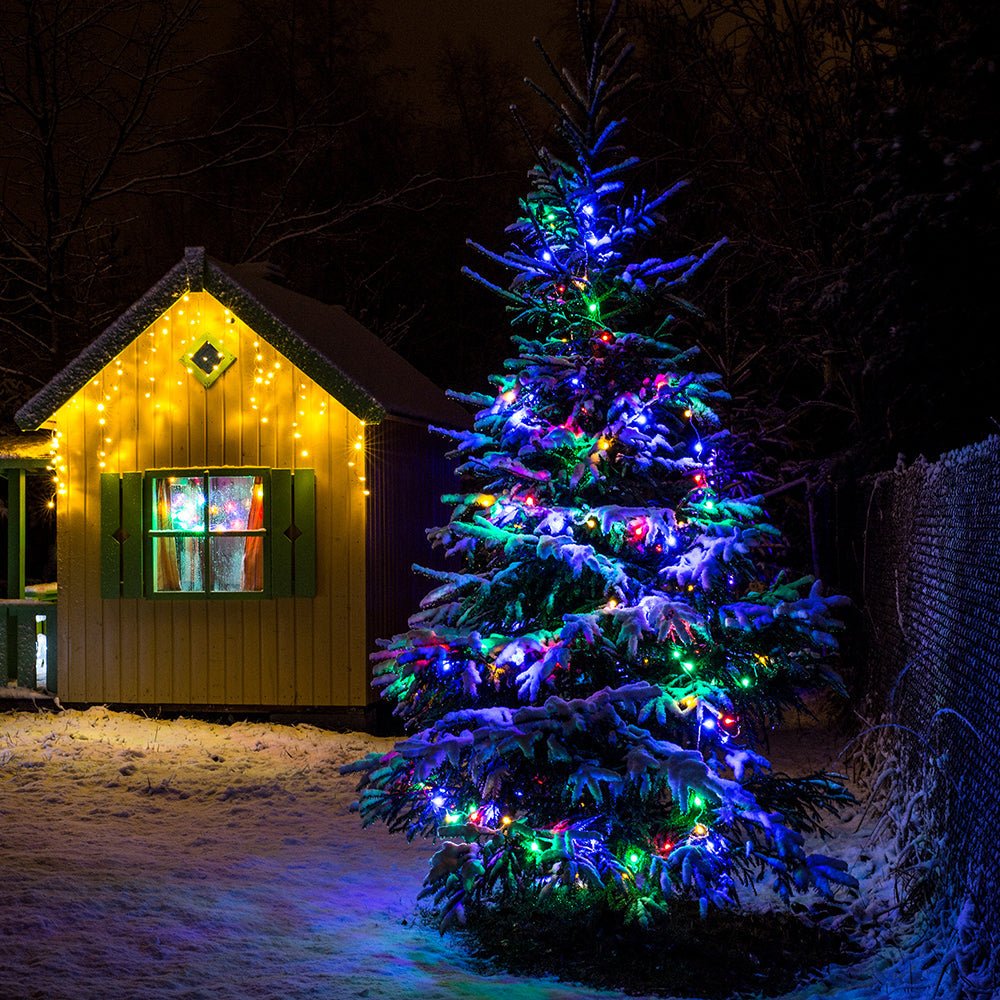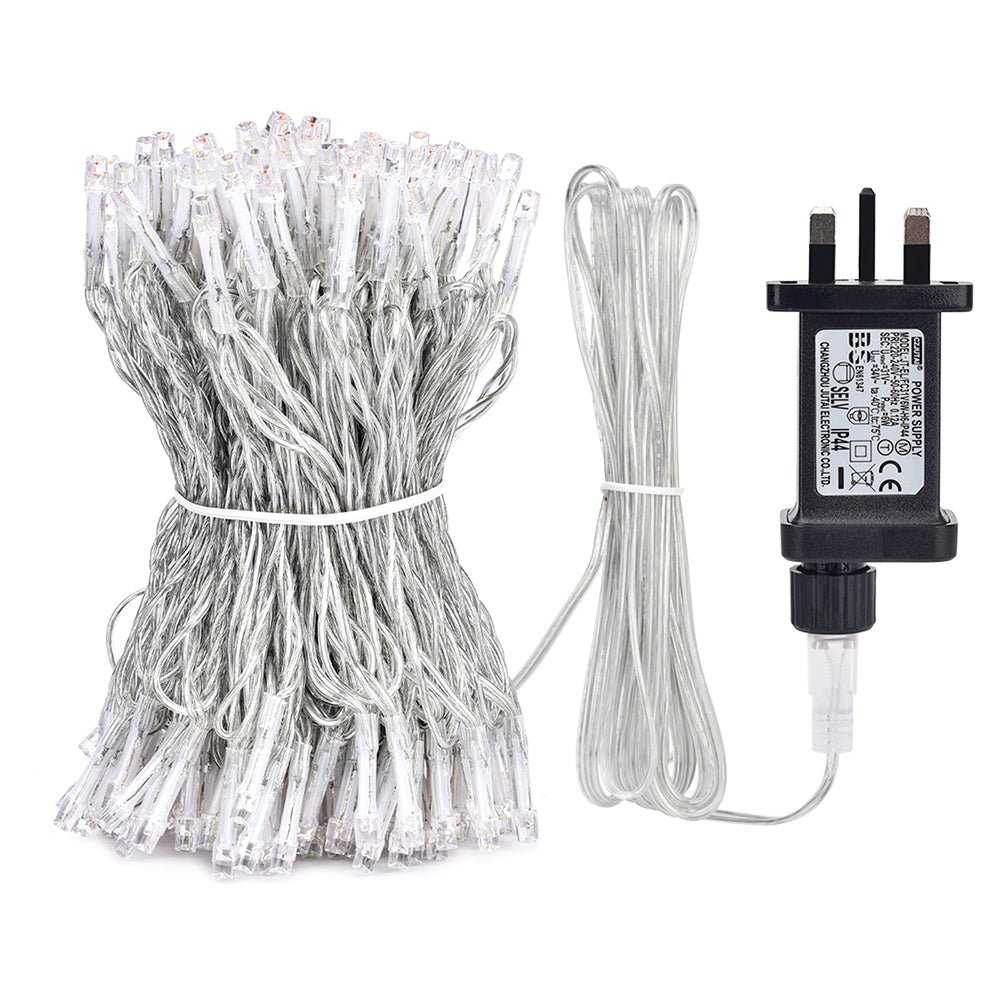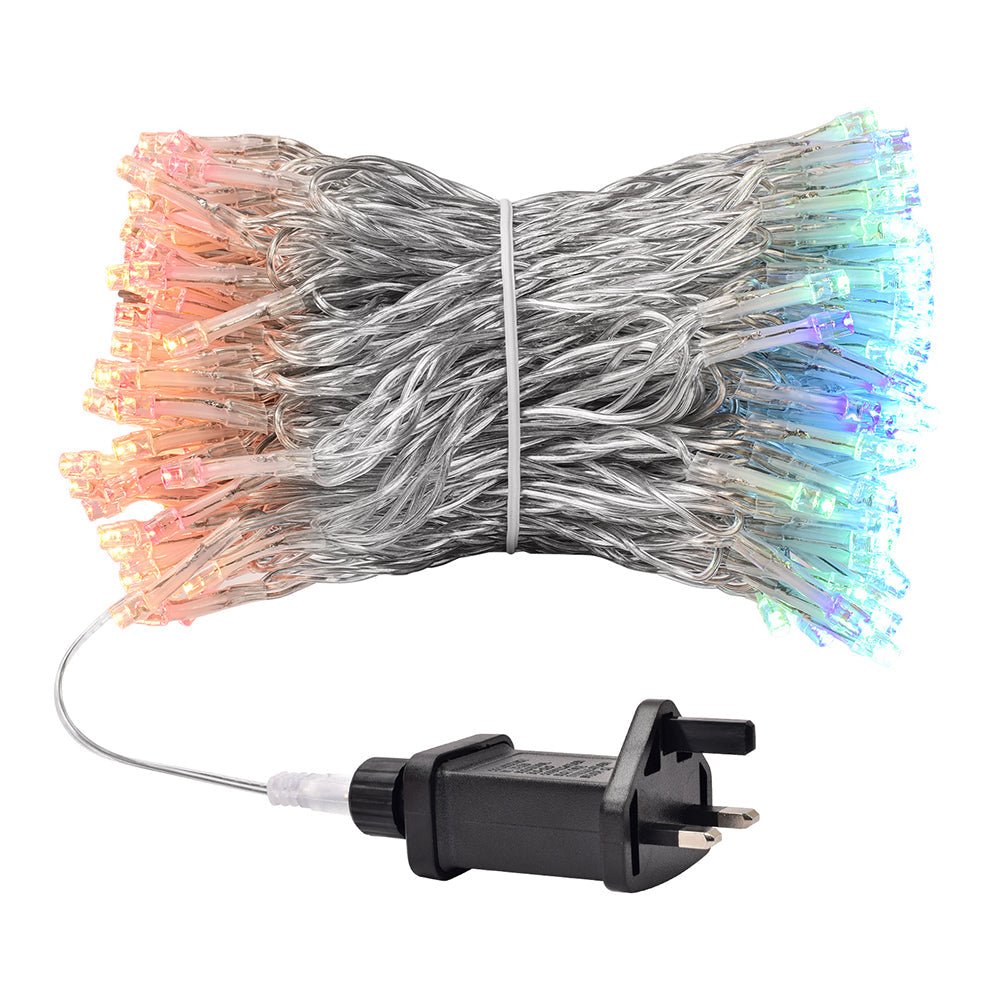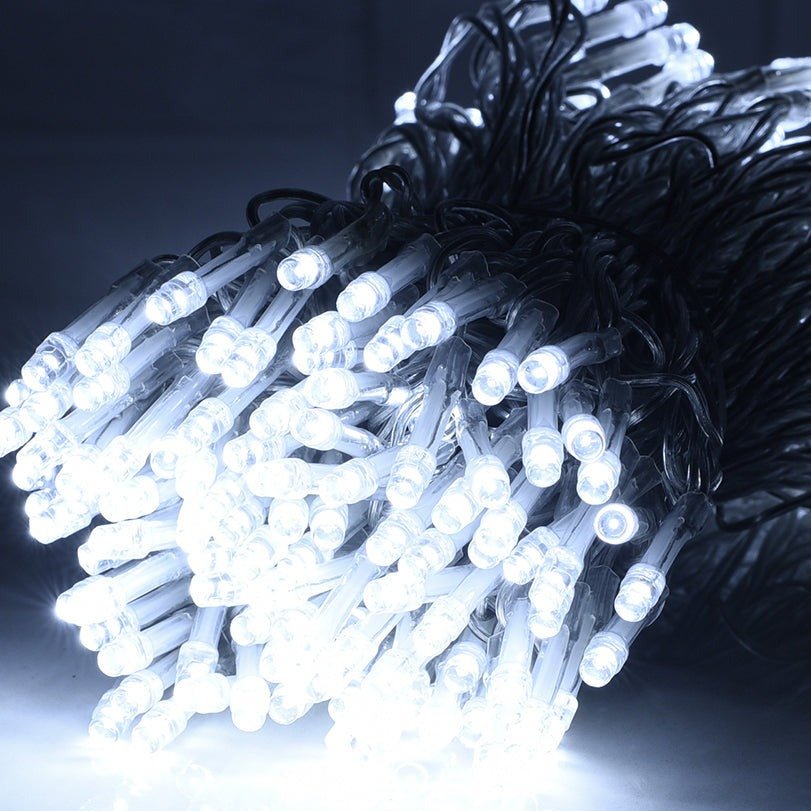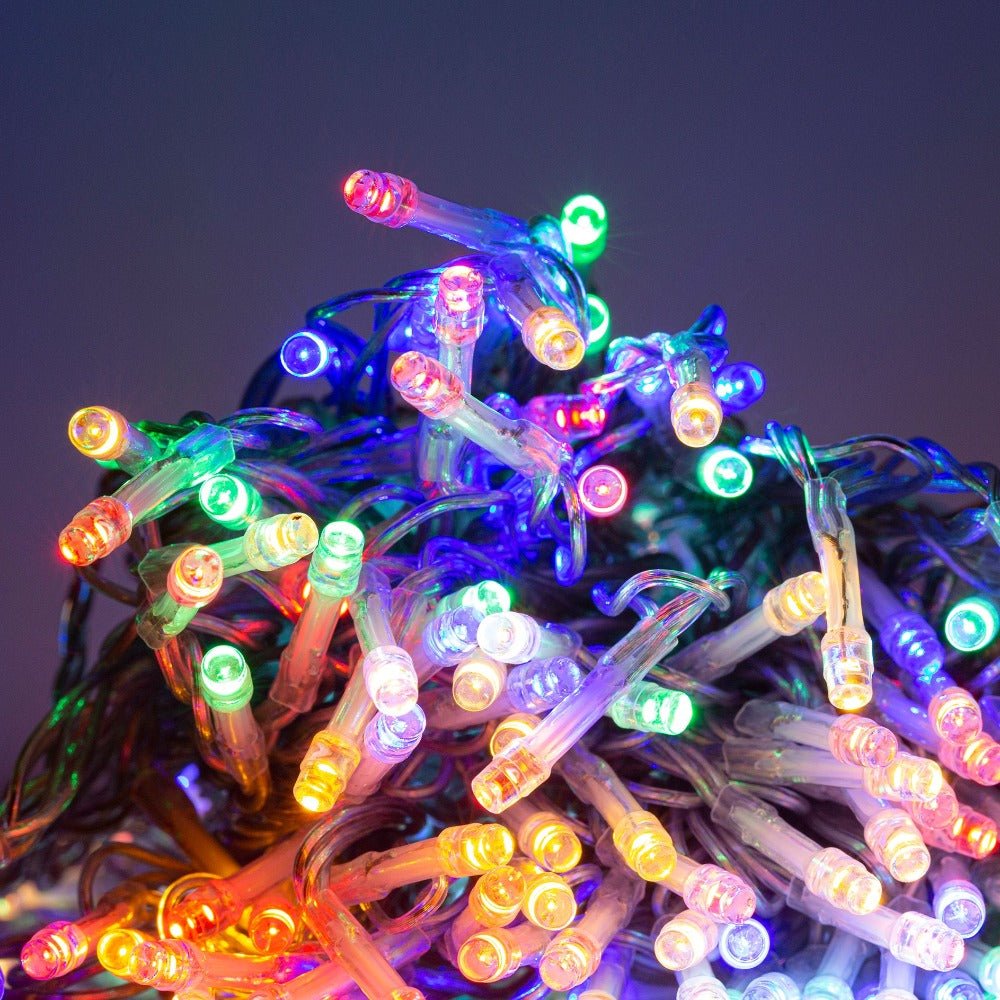 TEKLED
Crater LED String Light 200 LEDs 25 metre with Power Adaptor - Warm White.
Crater LED String Light 200 LEDs 25 metre with Power Adaptor
Introducing the Crater 200 LEDs 25m Warm-Cool-Multicolour LED String Light - the perfect lighting solution to elevate your festive, party, holiday, Christmas, birthday, and special occasion decorations. With its impressive features and versatile design, this LED string light offers a captivating visual experience for any event.
Measuring 25 meters in length, the Crater LED String Light is adorned with 200 high-quality LEDs that radiate a warm, cool, or multicolour glow, depending on your preferred variant. Choose from the warm white variant for a cozy and inviting atmosphere, the cool white variant for a sleek and modern look, or the multicolour variant for a vibrant and festive ambiance. This allows you to customize the lighting to match the theme and mood of your event.
With its 6W power consumption, the Crater LED String Light strikes an ideal balance between brightness and energy efficiency. The included UK type adaptor ensures compatibility with UK electrical outlets, providing convenient plug-and-play operation. The Class II certification guarantees enhanced safety measures, while the IP54 rating ensures protection against dust and water splashes, making it suitable for both indoor and outdoor use.
One of the standout features of the Crater LED String Light is its 8 modes of operation. From steady illumination to various dynamic lighting effects, you have the flexibility to create captivating visual displays. The memory function retains your last selected mode, eliminating the need to reset it every time you turn it on. Additionally, the built-in 6-hour timer allows you to set the duration of operation, providing convenience and energy savings.
Rest assured, the Crater LED String Light meets stringent quality standards. It holds UKCA, CE, LVD, EMC, and RoHS certificates, ensuring compliance with safety, performance, and environmental regulations. This guarantees a reliable and durable lighting solution for all your celebratory occasions.
The Crater LED String Light is designed to bring joy, warmth, and a touch of magic to your celebrations. Whether it's adorning your Christmas tree, lighting up your patio for a summer soirée, or creating a dreamy ambiance for a birthday party, this versatile string light adds a delightful charm to any setting. It is not limited to specific occasions - it can also be used for weddings, anniversaries, graduations, or simply to create a cozy atmosphere in your living space.
Let the Crater 200 LEDs 25m Warm-Cool-Multicolour LED String Light be the centerpiece of your next event, illuminating your surroundings with its enchanting glow and creating unforgettable memories.
TEKLED's 200 LED string lights rev up the festive feeling in indoor and outdoor settings with subtle warm white undertones. The Crater LED wire fairy lights are ideal decorations for indoor as well as outdoor holiday/Christmas vibes. Use our portable and waterproof LED 25m decoration lights on walls, patio, garden and create a setting of your choosing.
This 25 metres-long transparent glitter string comprises high-quality copper wire and 200 sturdy micro-LED bulbs. With indoor and outdoor functionality, 8 different functional features with memory and a 6-hour timer make this the absolute love and felicity accessory. Available in Warm White, Cool White and Multicolour variants.
Technical Specifications
| | |
| --- | --- |
| Name | Crater LED String Light 200 LEDs 25m with Power Adaptor Multi-colour Cool White Warm White LED String Light |
| Product Code | 581-03116 | 581-03118 | 581-03120 |
| Power | 6 W |
| Power Source | Adaptor |
| Voltage | 220/240Vac 50/60Hz |
| Input Current | 52 mA |
| Lamp Holder Type | Integrated LED |
| Protection Class | Class II |
| Dimmability | Non-Dimmable |
| Light Source | LED |
| Led Quantity | 200 |
| CCT (Kelvin)(Light Colour) | Warm White | Cool Daylight | Multi-Colour |
| IP Class(Ingress Protection) | IP54 |
| Function Mode | 8 mode of operations with memory and 6hrs timer |
| Product Length | 5 m + 20 m |
| Power Cord Length | 5 m |
| Made of Materials | Plastic & Copper Wire |
| Product Colour | Transparent cable |
| Diffuser Type | Clear |
| Power Factor | pf>0.5 |
| Operating Temperature (C) | -20/+45C |
| Energy Rating | A+ |
| Warranty | 1 year |
| Life Span | 15000 h |
| Gross Weight | 465 g |
| Net Weight | 410 g |
| Box Dimensions (LxWxH) | 160x100x100mm |
| Box Content | 1pcs * LED String with UK Plug 1pcs * User Manual |
| Certifications | UKCA, CE, LVD, EMC,RoHS |