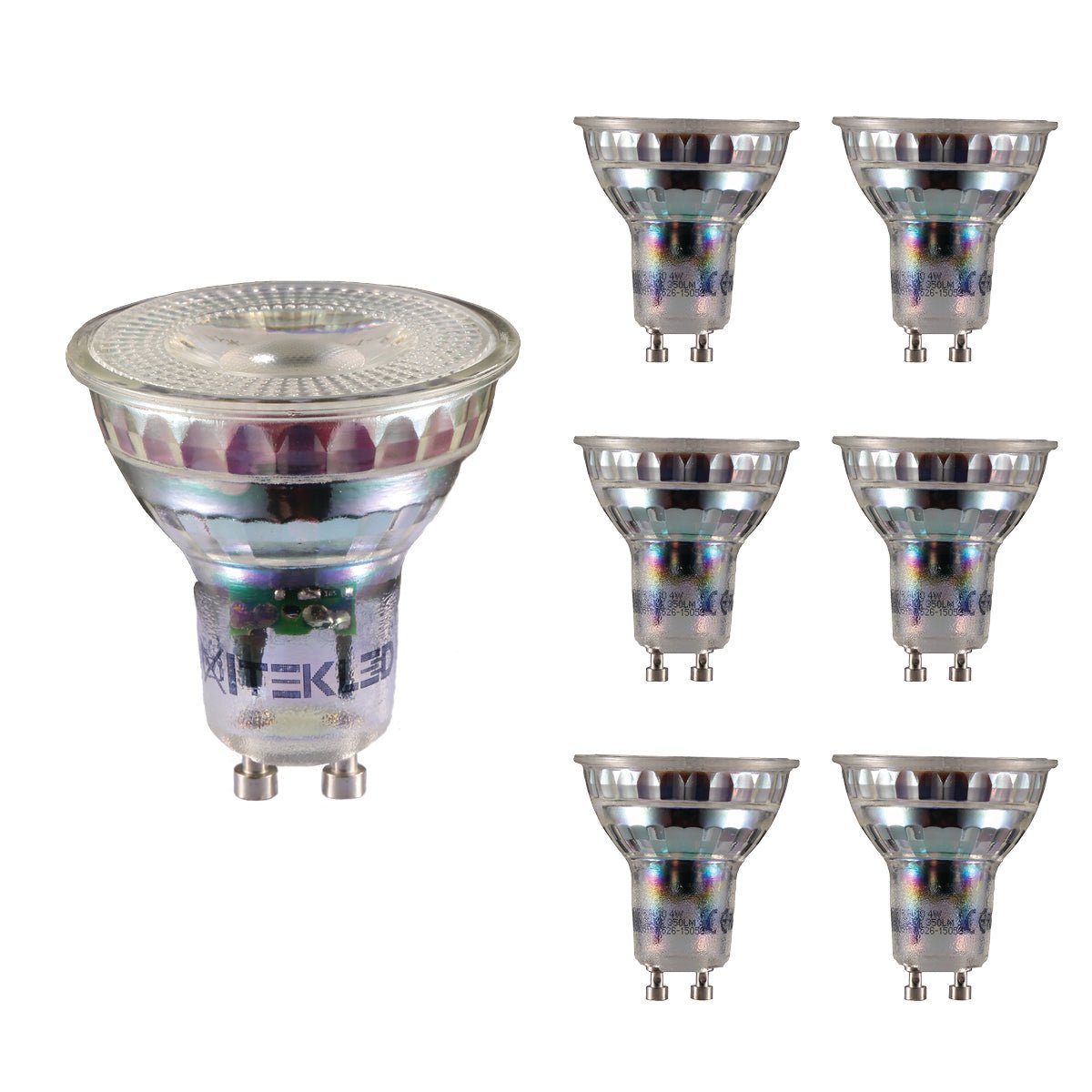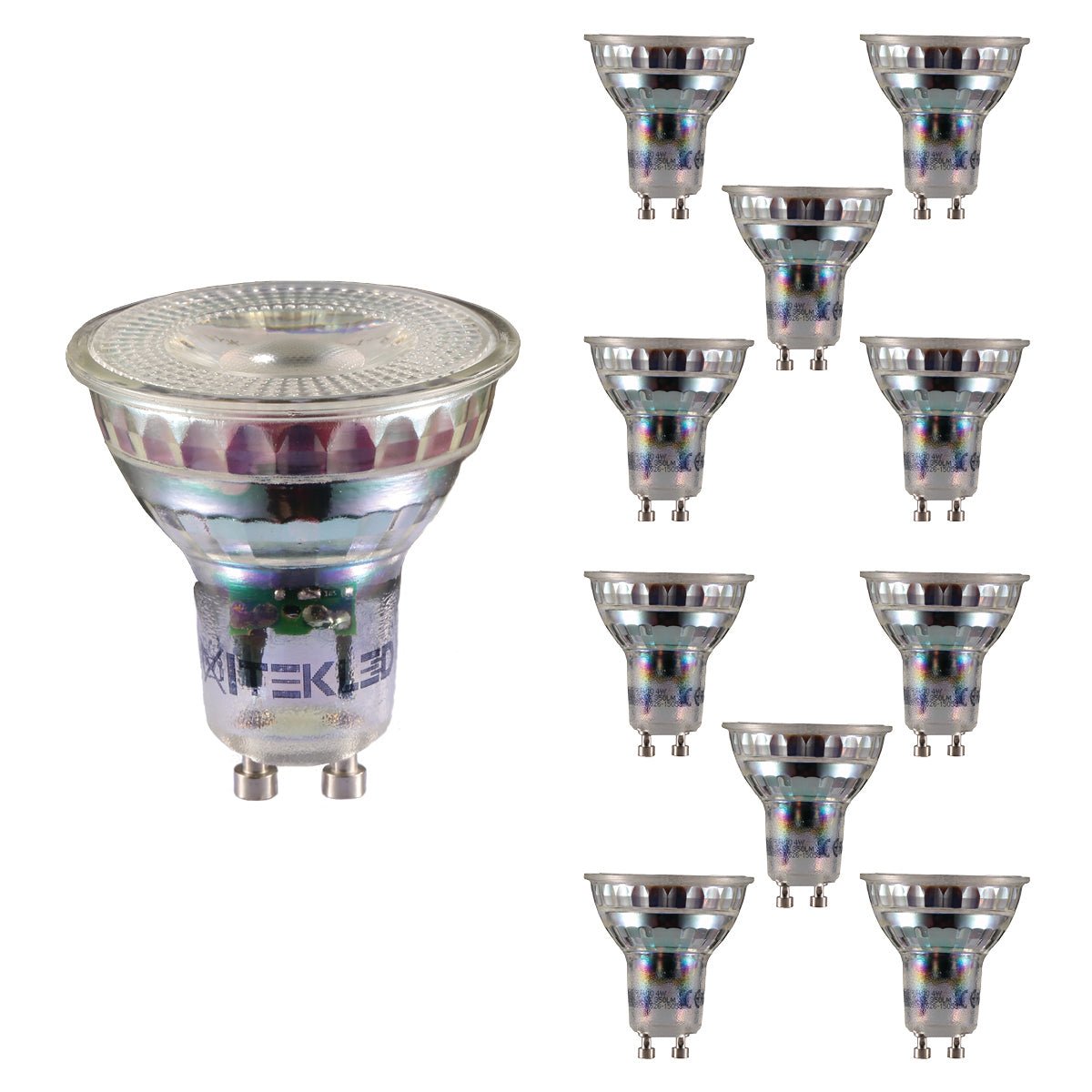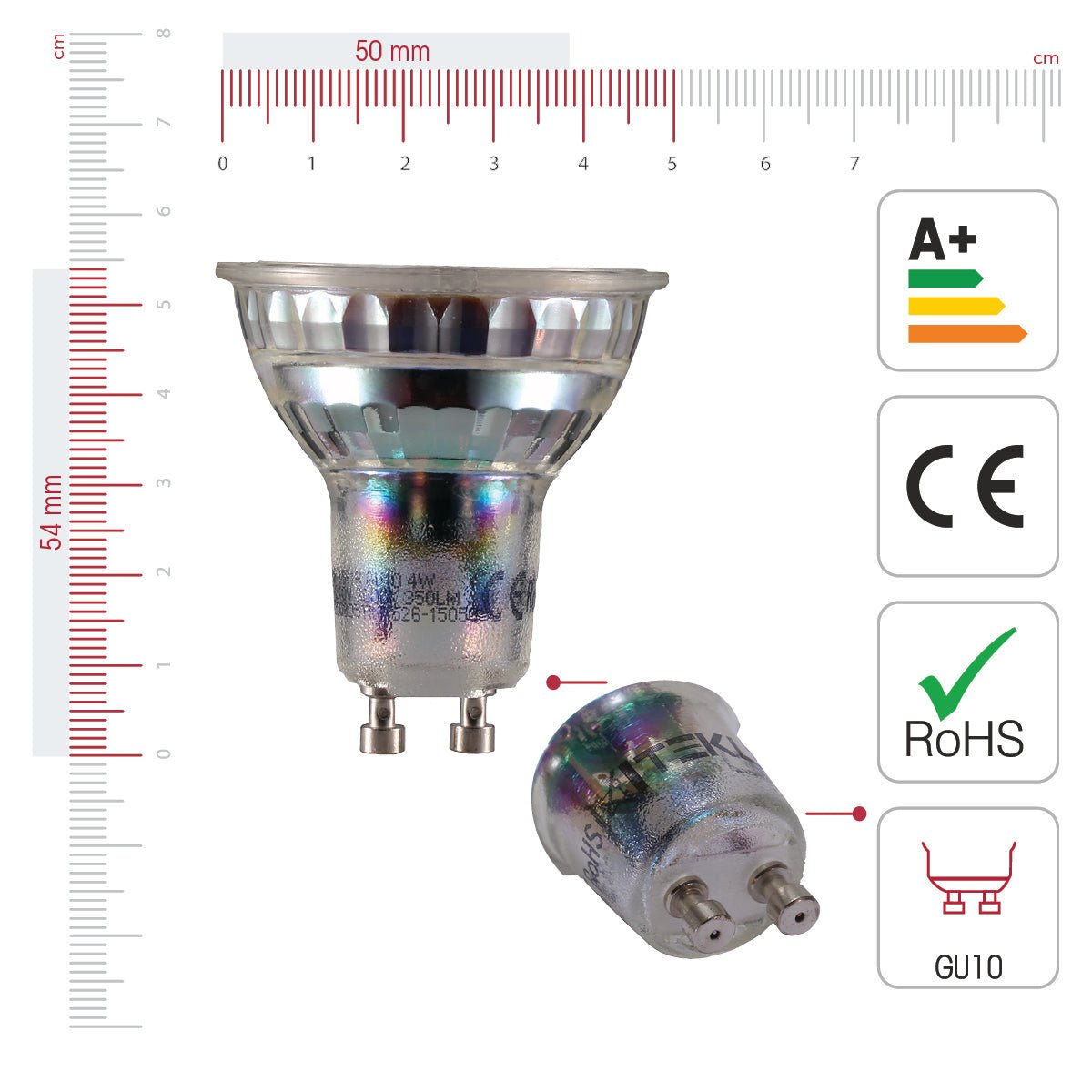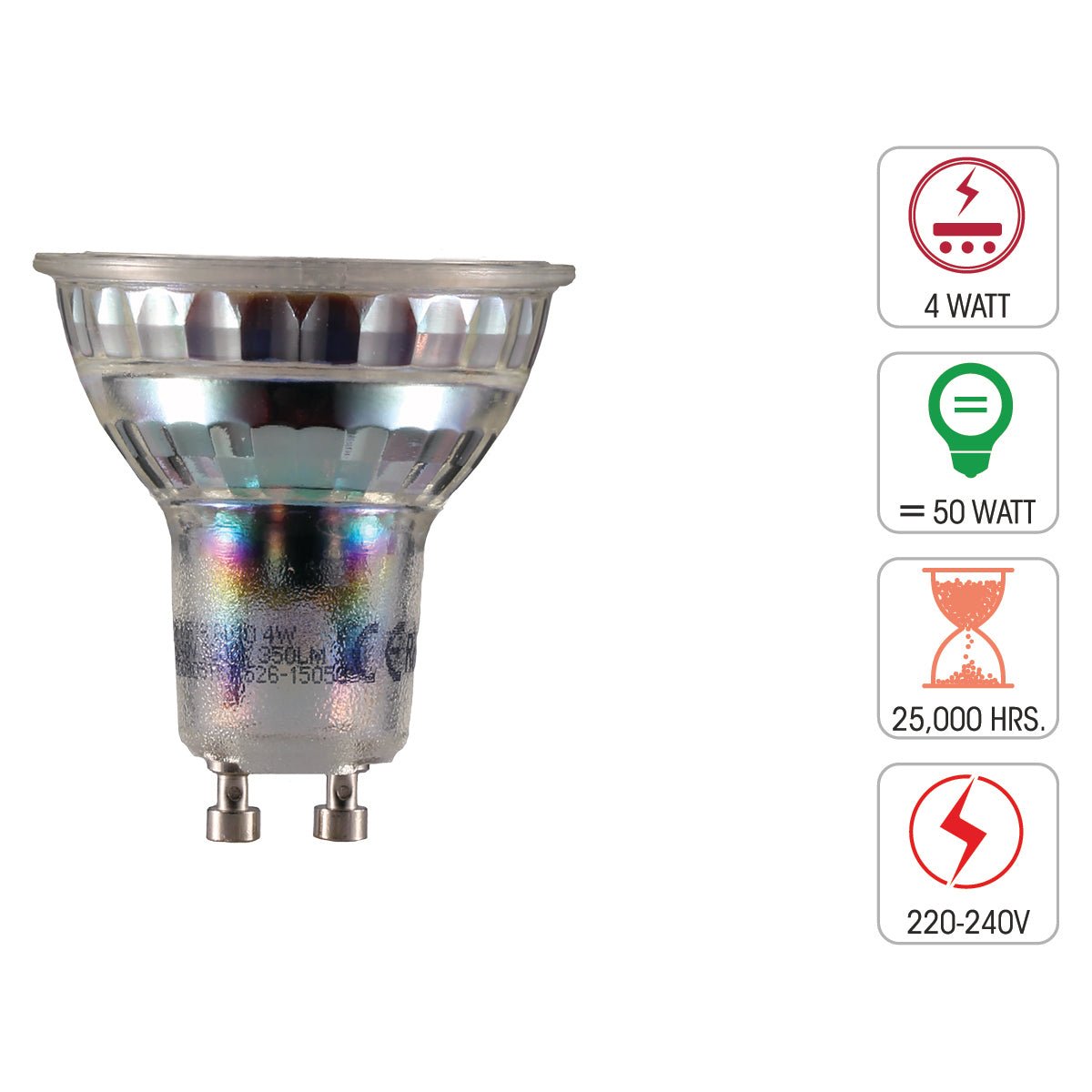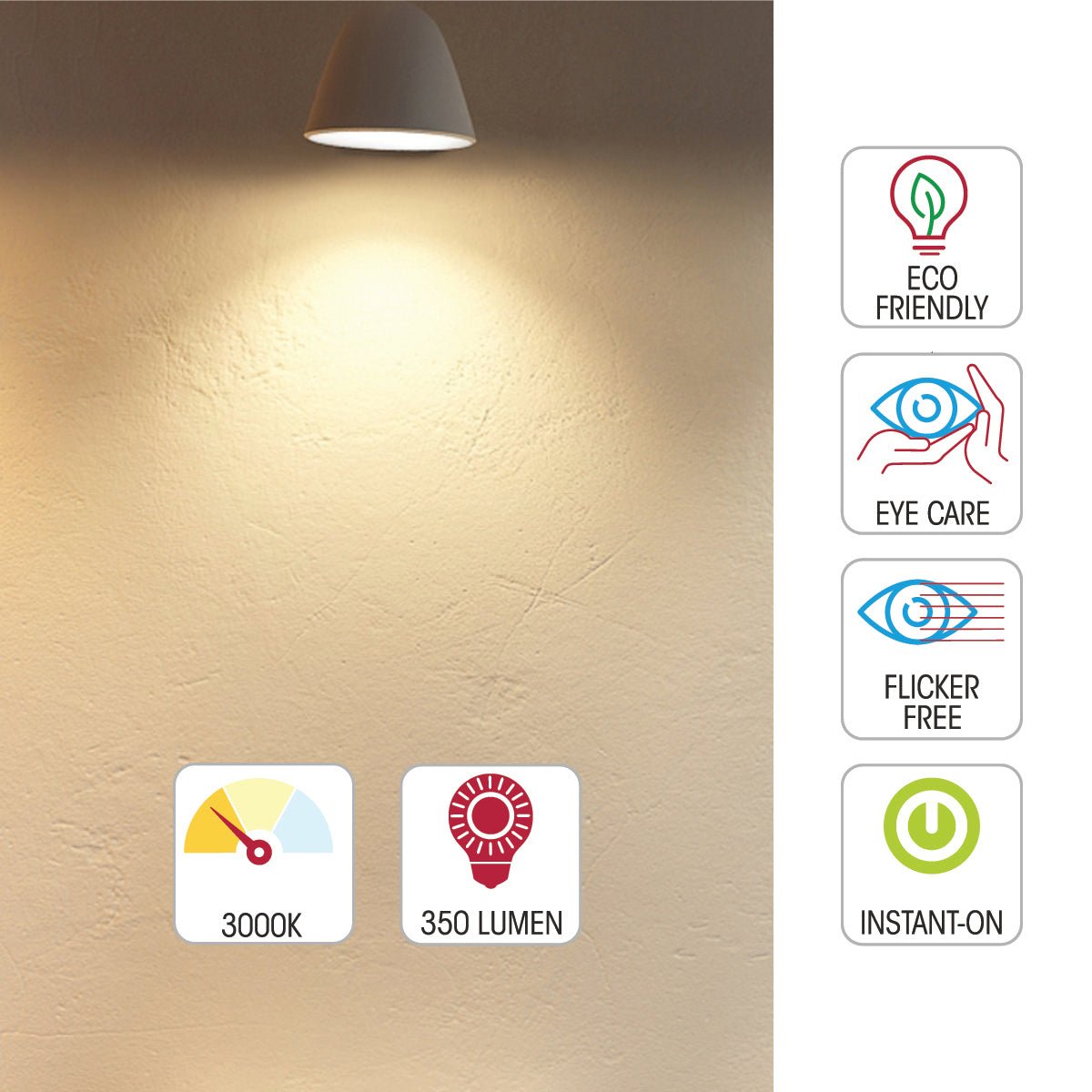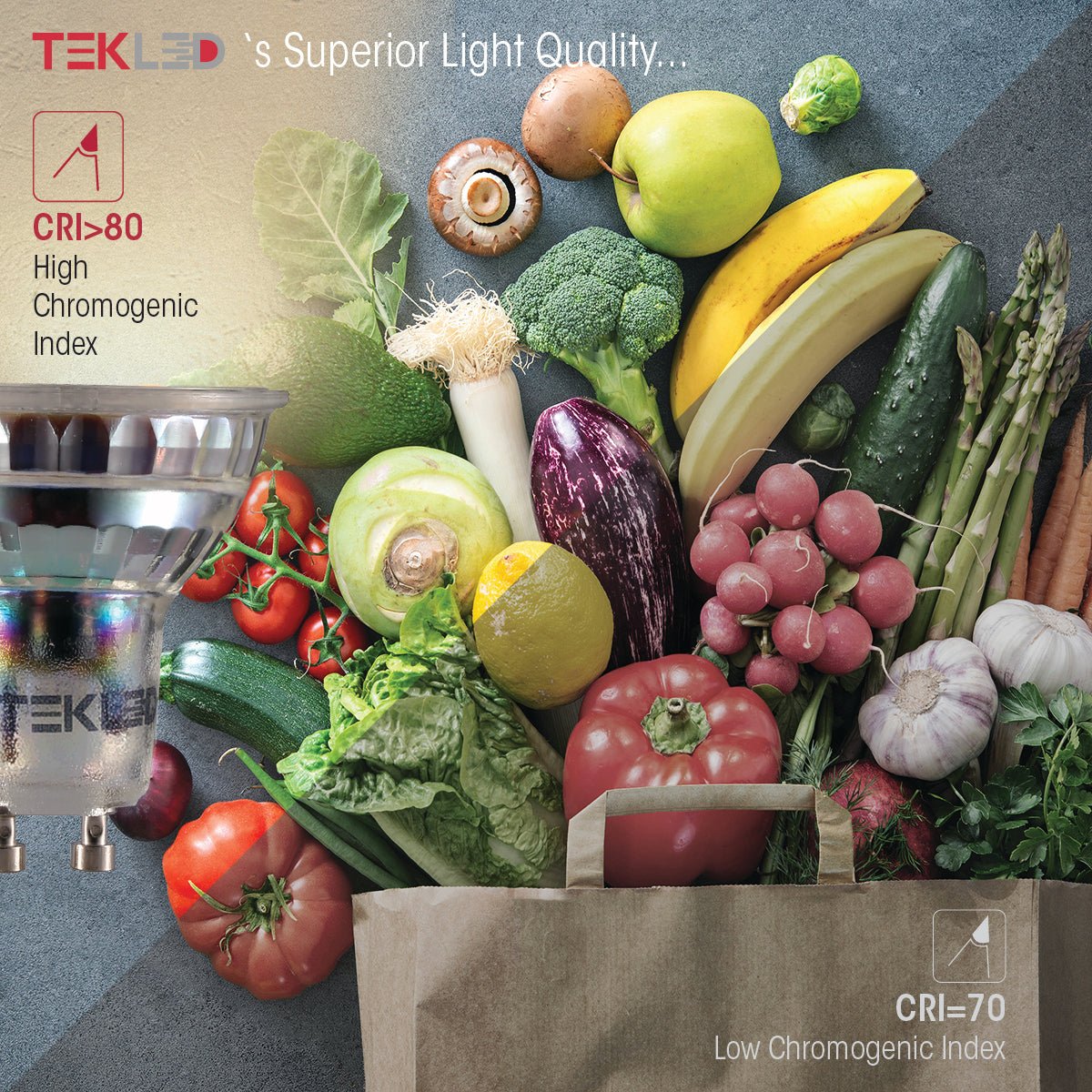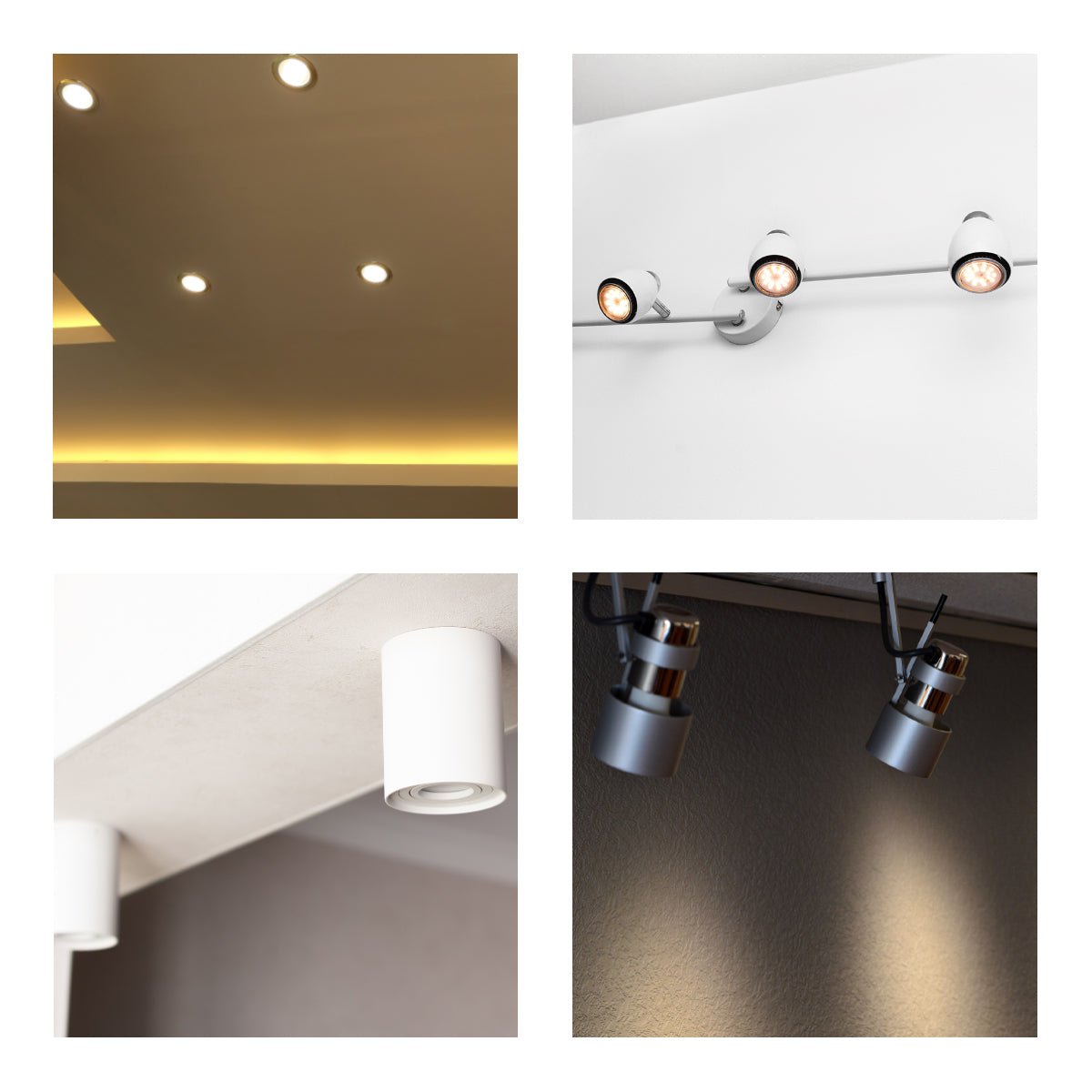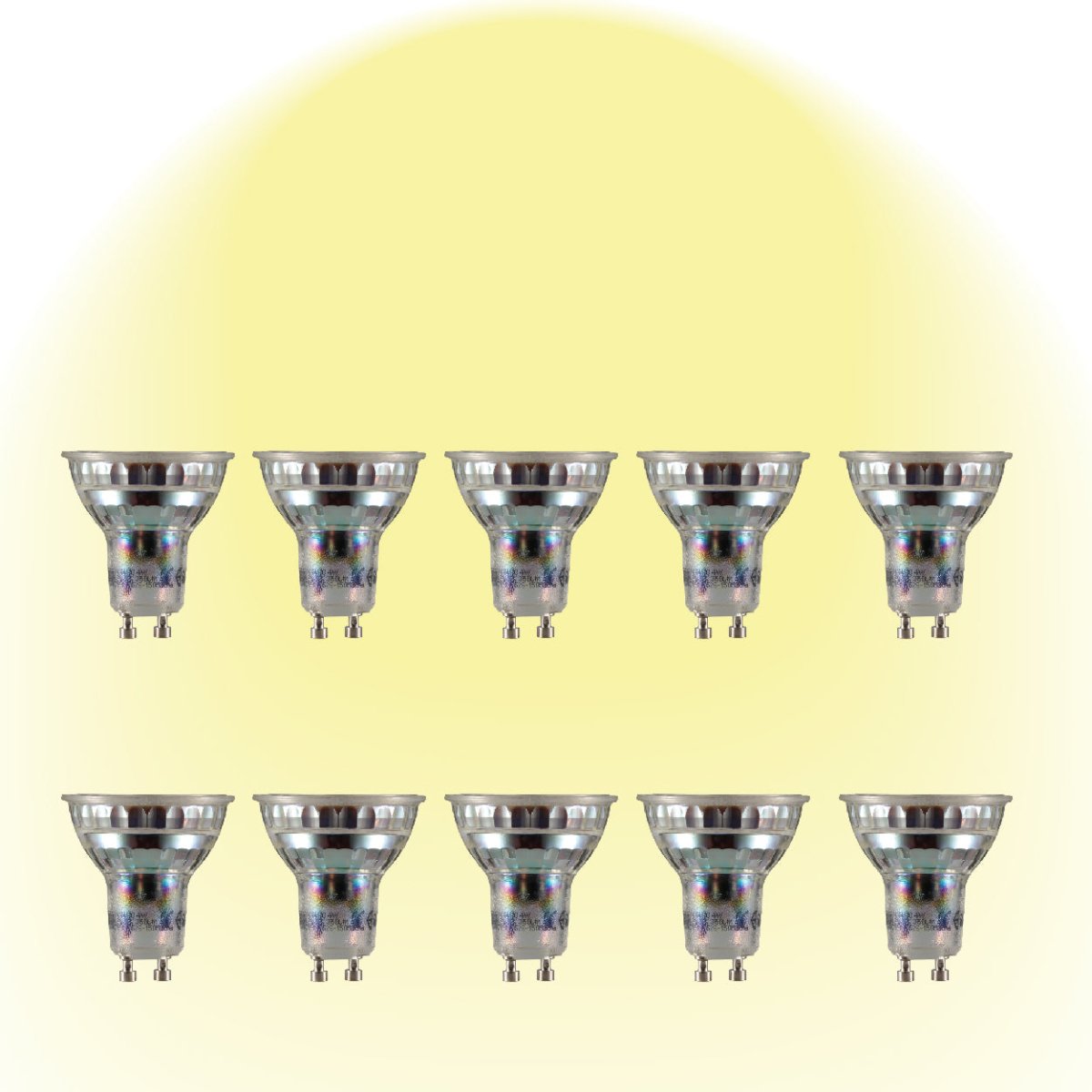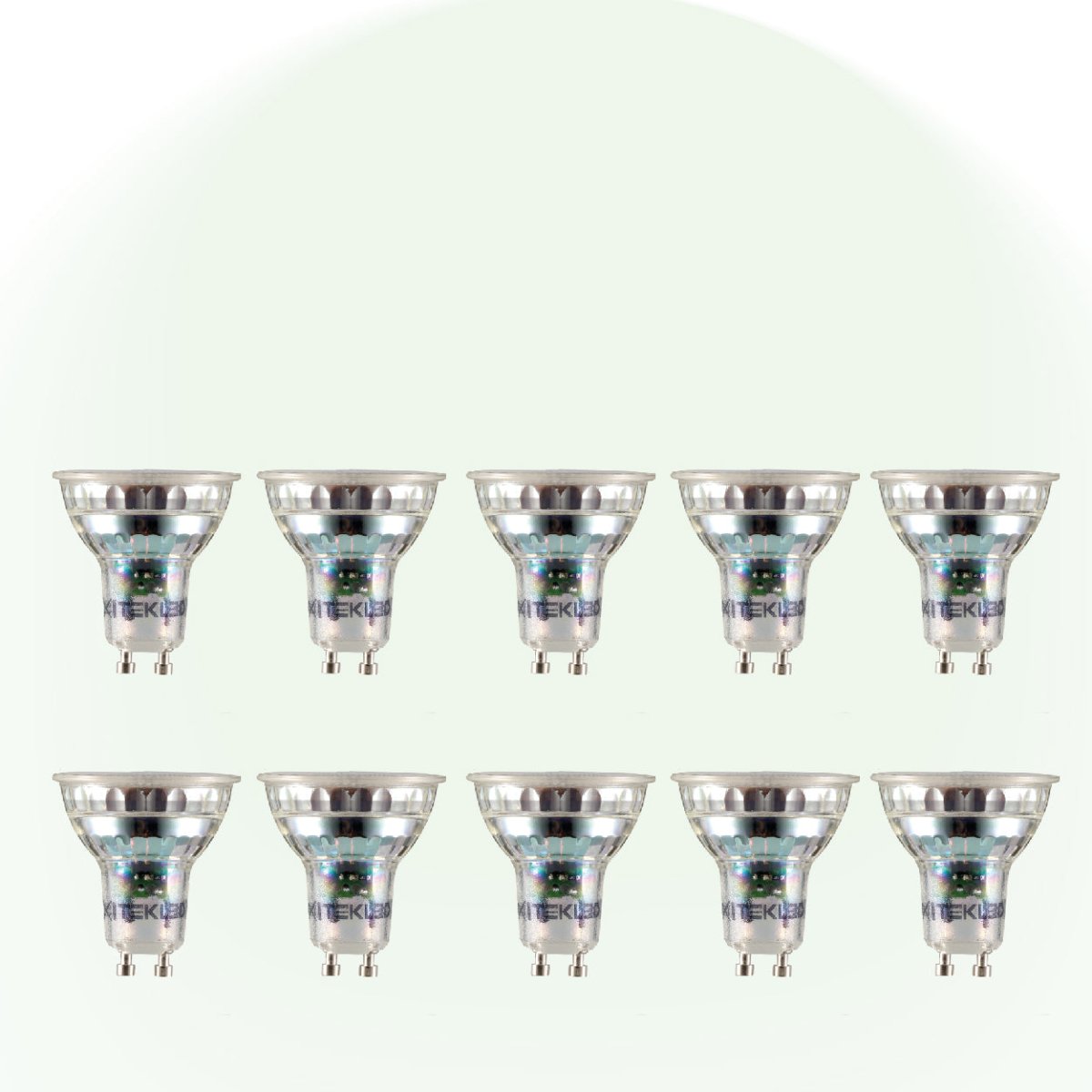 TEKLED
Crux LED Spot Bulb PAR16 GU10 4W - 3000K Warm White / Pack of 6.
Light Colour:
3000K Warm White
In stock
Crux LED Spot Bulb PAR16 GU10 4W
Introducing TEKLED's Crux LED Spot Bulb PAR16, your top choice for precision and energy-efficient lighting. These are perfect for creating a focused and controlled lighting environment in both residential and commercial spaces, and they are compatible with any outdoor enclosed light fixtures too. These bulbs are sold in packs of 6 or 10, designed specifically with a GU10 twist lock base to ensure easy installation in any GU10 light fitting.

Our Crux LED Spot Bulb is a 4W power wonder, performing on par with a traditional 50W bulb, ensuring you save significantly on energy costs. Emitting a brilliant luminous flux of 350 lumens, these bulbs are available in two inviting color temperatures - a cozy 3000K warm white that's perfect for lounges, living rooms or dining spaces, and a bright 5000K cool white which works wonders in areas where focused task lighting is required like kitchens, offices, or retail spaces.

Recognized for their excellent directional lighting capabilities, these LED spot bulbs are of the popular PAR16 type, making them a favorite for spotlighting artwork, product displays or architectural features, or simply for creating a cozy ambiance in any space.

Our spot bulbs feature state-of-the-art SMD LED technology, ensuring that they are non-dimmable and non-flickering, providing you with a consistent, stable lighting experience. With a high Colour Rendering Index (CRI>80), they enhance your space, making colours look vibrant and true-to-life.

The Crux LED Spot Bulb boasts an impressive luminous efficacy of 87.5 lm/W, demonstrating their superior energy efficiency. They are built with durable plastic and aluminium materials and feature a clear polycarbonate lens that focuses the light to exactly where it is needed. The transparent body of these bulbs adds a sleek and modern touch to your light fixtures.

Designed to last up to 25,000 hours, these bulbs promise longevity and come with a reassuring 2-year warranty. Upholding the highest standards of safety and reliability, our Crux LED Spot Bulbs meet UKCA, CE (LVD, EMC), and RoHS certifications. Choose TEKLED's Crux LED Spot Bulb PAR16 for a precision lighting solution that blends functionality, energy efficiency, and aesthetic appeal seamlessly.

Technical Specifications
| | |
| --- | --- |
| Name | Crux LED Spot Bulb PAR16 GU10 4W Warm White or Cool White Pack of 6/10 |
| Product Code | 526-15050 | 526-15052 | 526-15054 | 526-15056 |
| Power | 4 W |
| Equivalent Wattage | 50 W |
| Voltage | 220/240Vac 50/60Hz |
| Input Current | 40 mA |
| Bulb Type | PAR16 Spot |
| Base Type | GU10 Twist Lock |
| Protection Class | Class II |
| Dimmability | Non-Dimmable |
| Light Source | SMD LED |
| Light Output(luminous flux) | 350 lm |
| Luminous Efficacy | 87.5 lm/W |
| CRI(Colour Rendering Index) | CRI>80 |
| CCT (Kelvin)(Light Colour) | 3000K Warm White | 5000K Cool White |
| IP Class(Ingress Protection) | IP40 |
| Product Dimensions (L x W x H) (D x H) | D50 x 54H mm |
| Made of Materials | Plastic & Aluminium |
| Product Colour | Transparent |
| Optic Type | Lens |
| Optic Material | Polycarbonate |
| Diffuser Material | Polycarbonate |
| Diffuser Type | Clear |
| Power Factor | pf>0.5 |
| Flickering | Non-Flickering |
| Operating Temperature (C) | -20/+45C |
| New Energy Rating | F |
| Energy Rating | A+ |
| Warranty | 2 year |
| Life Span | 25000 h |
| Gross Weight | 323 g | 532 g |
| Net Weight | 42 g /pc |
| Box Dimensions (LxWxH) | 182x114x62mm | 293x114x62mm |
| Certifications | UKCA, CE (LVD, EMC),RoHS |