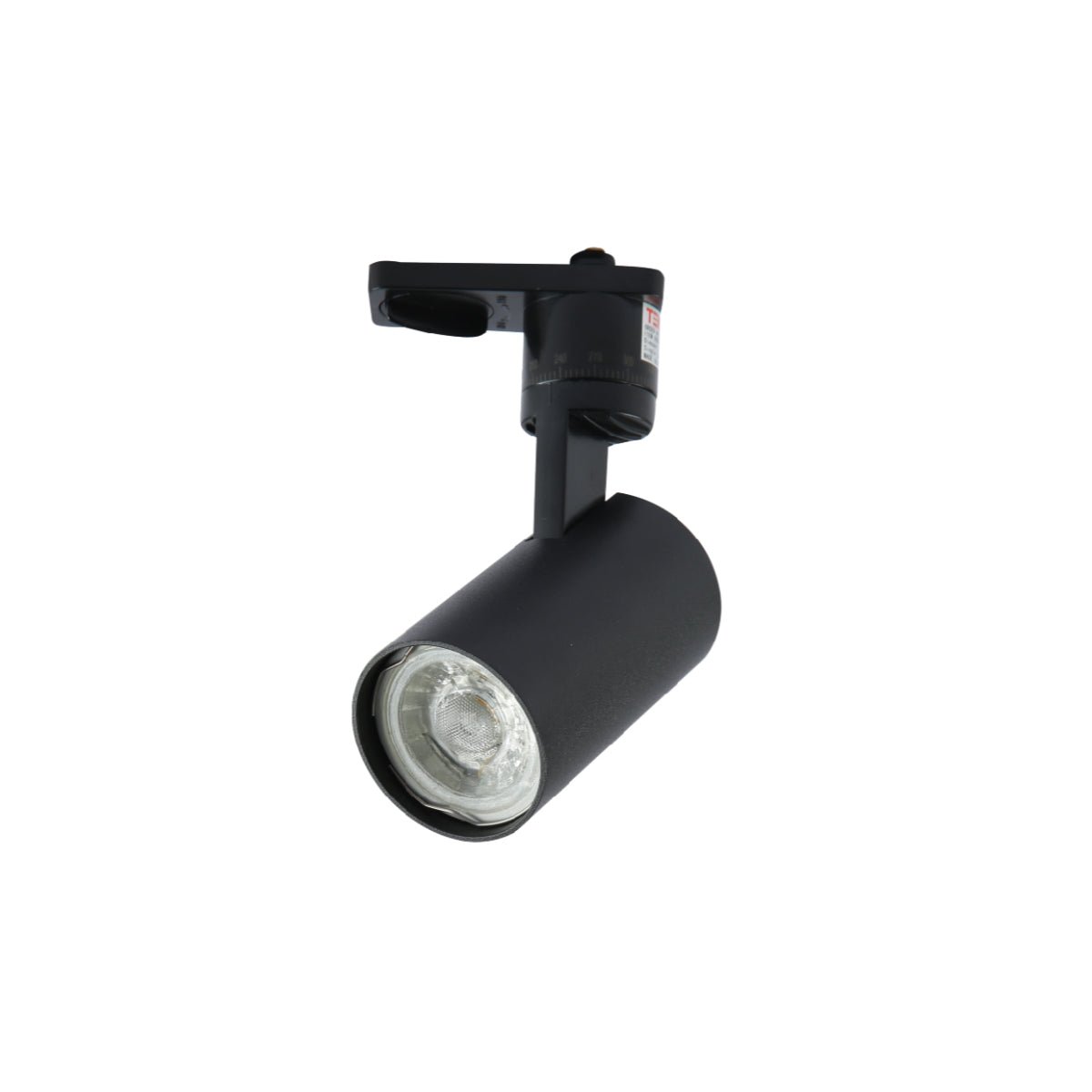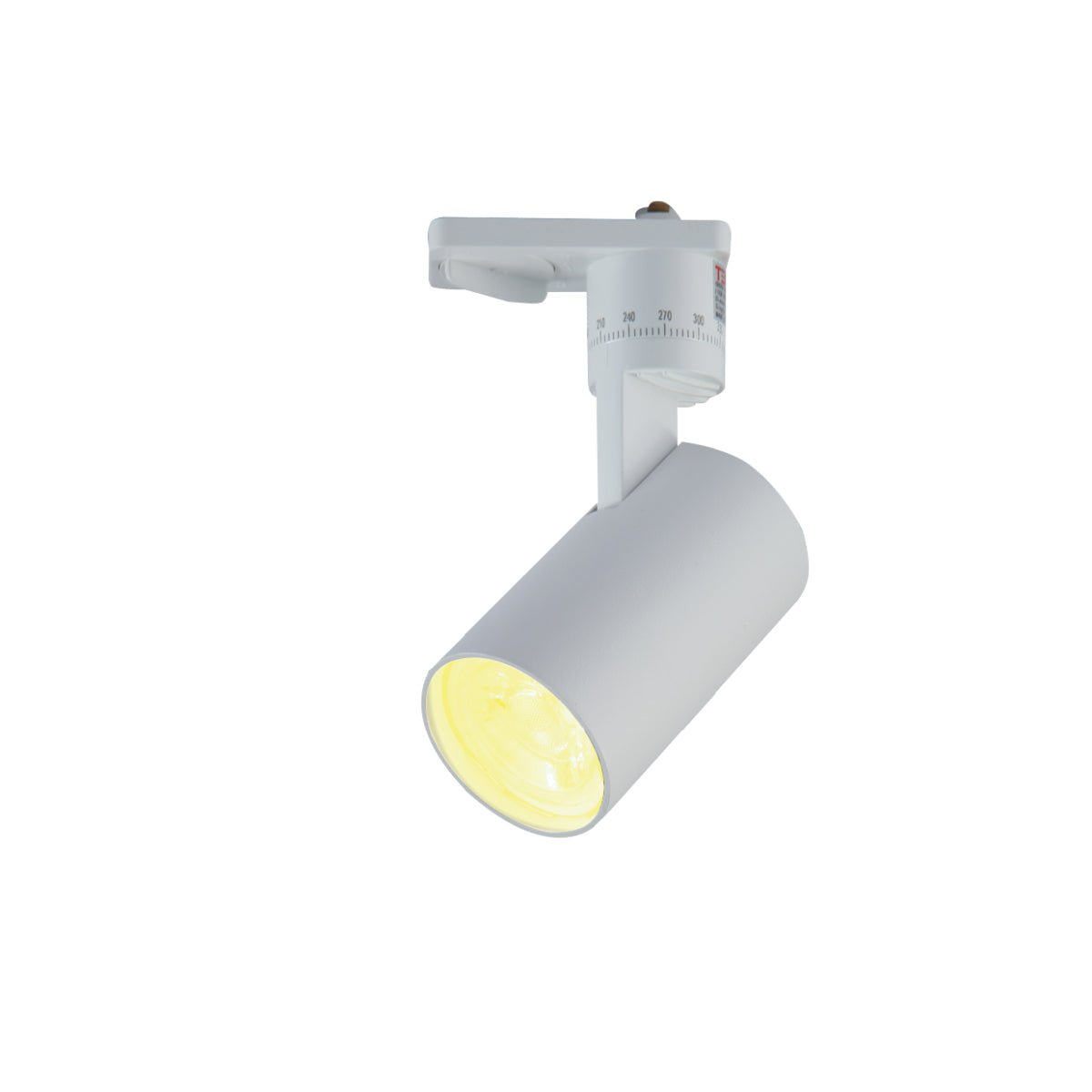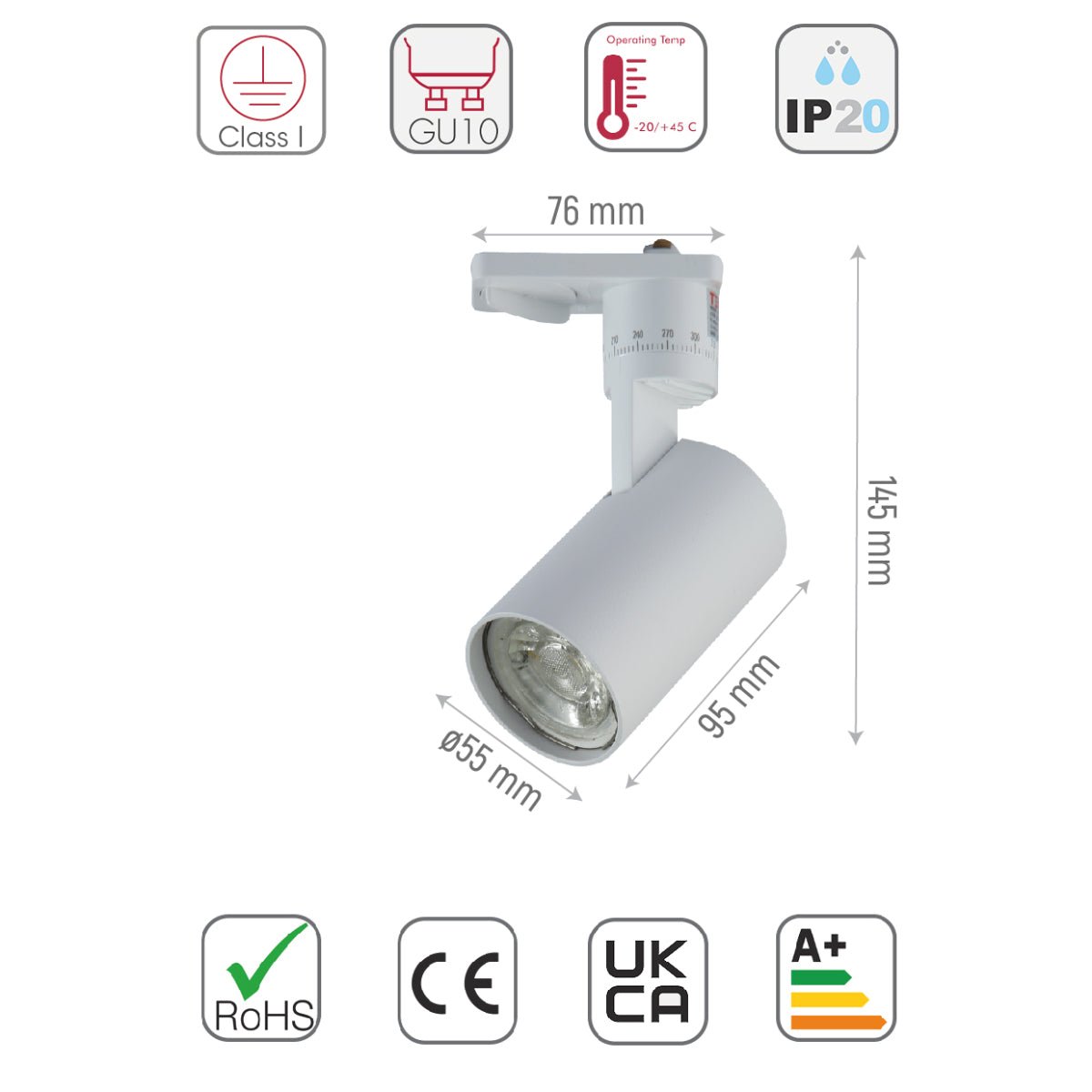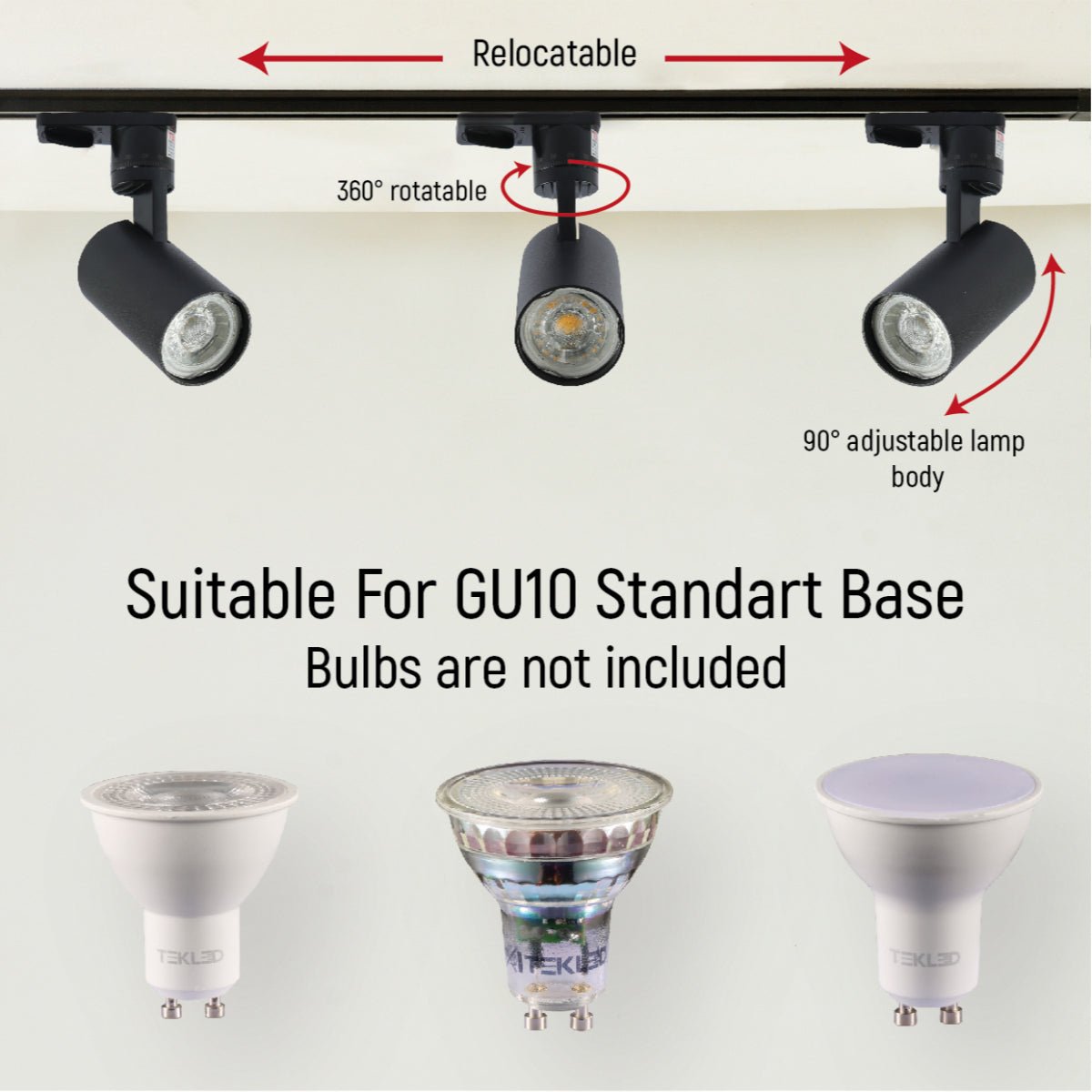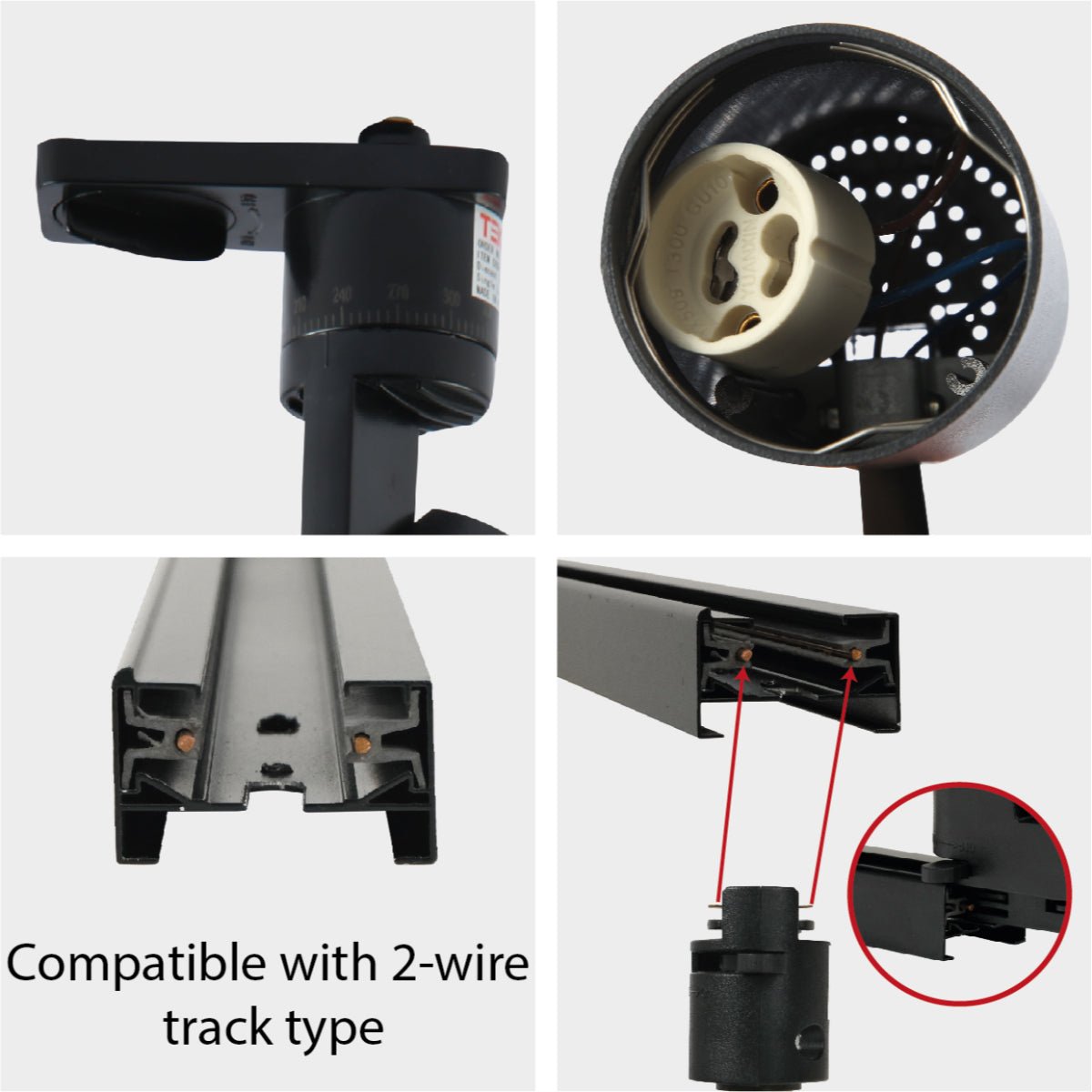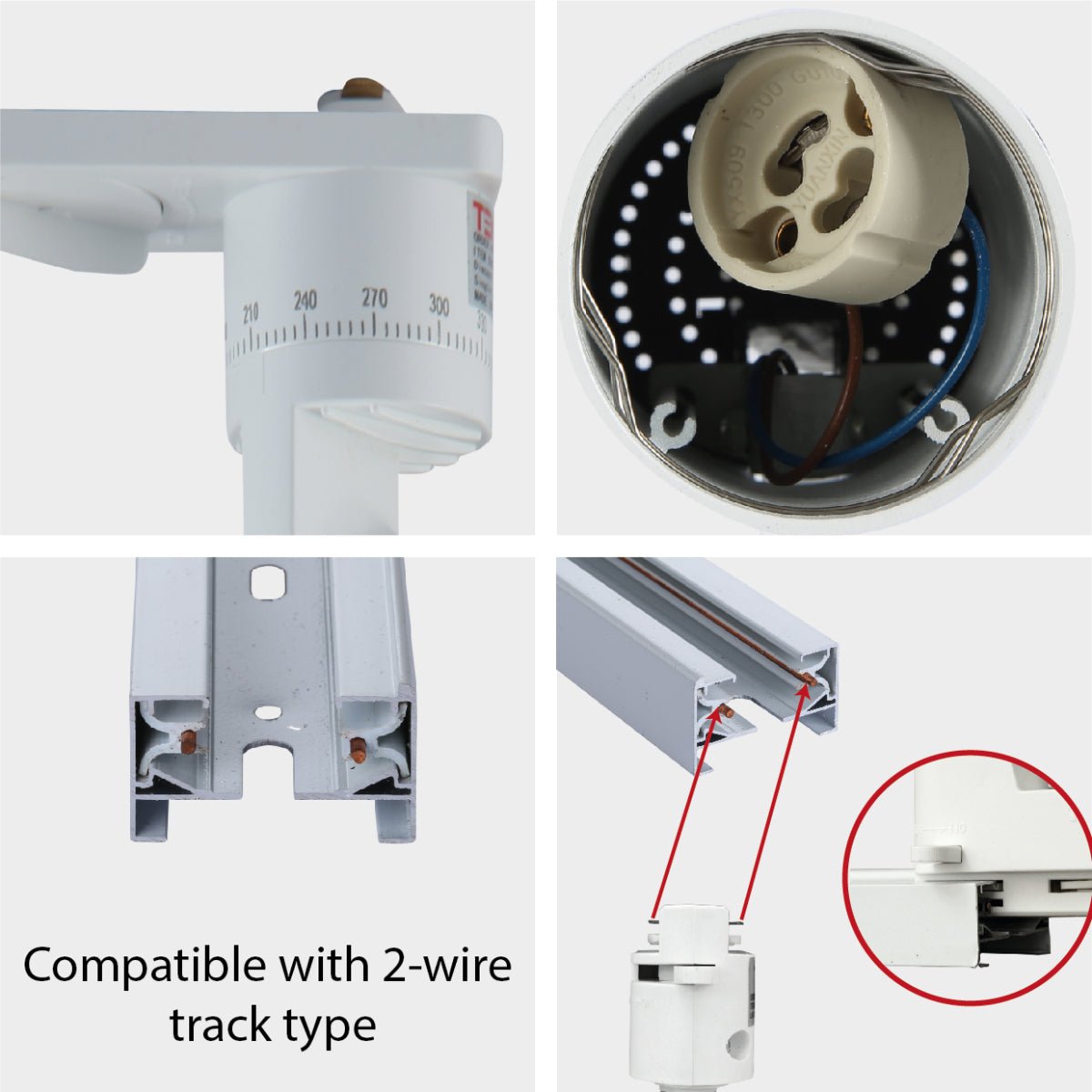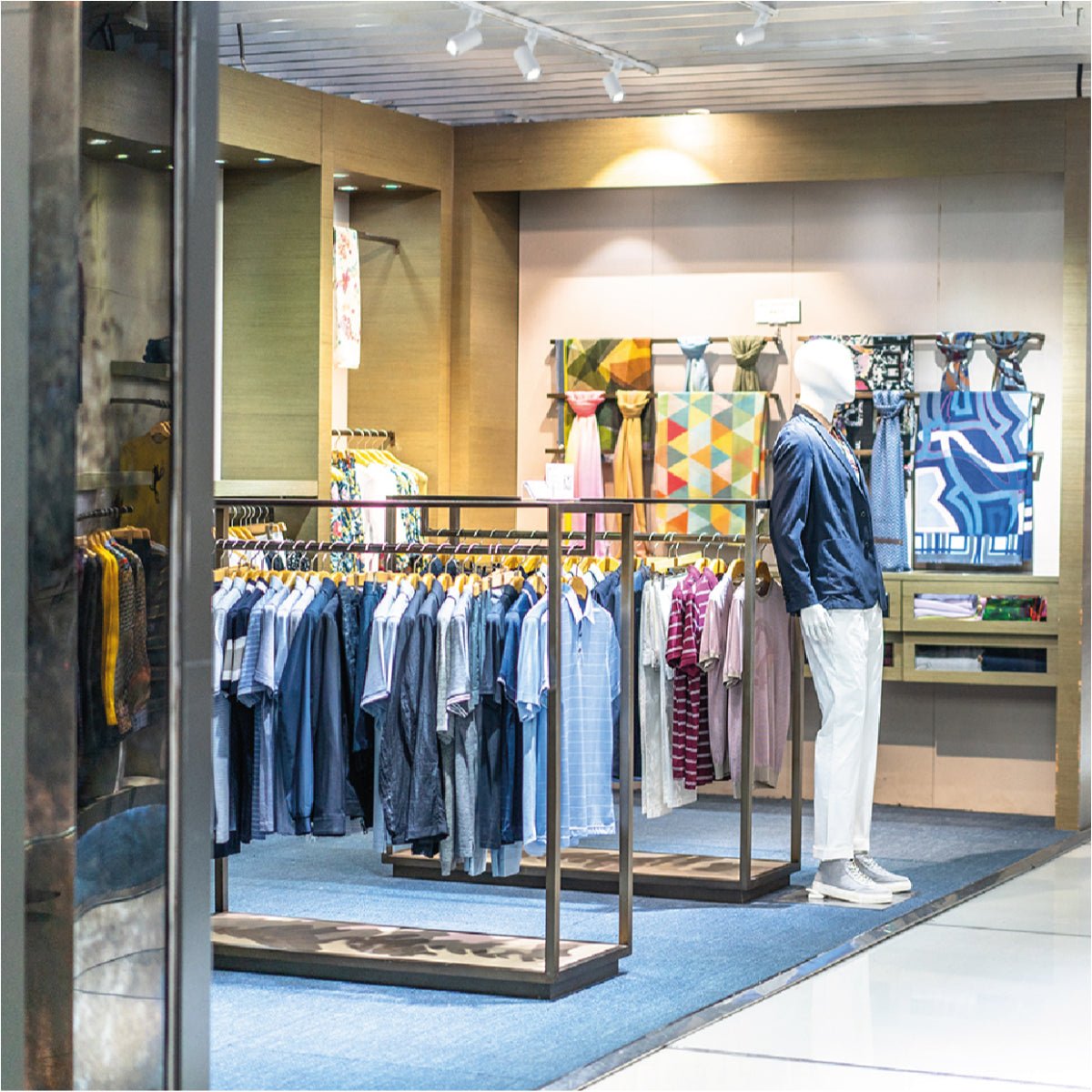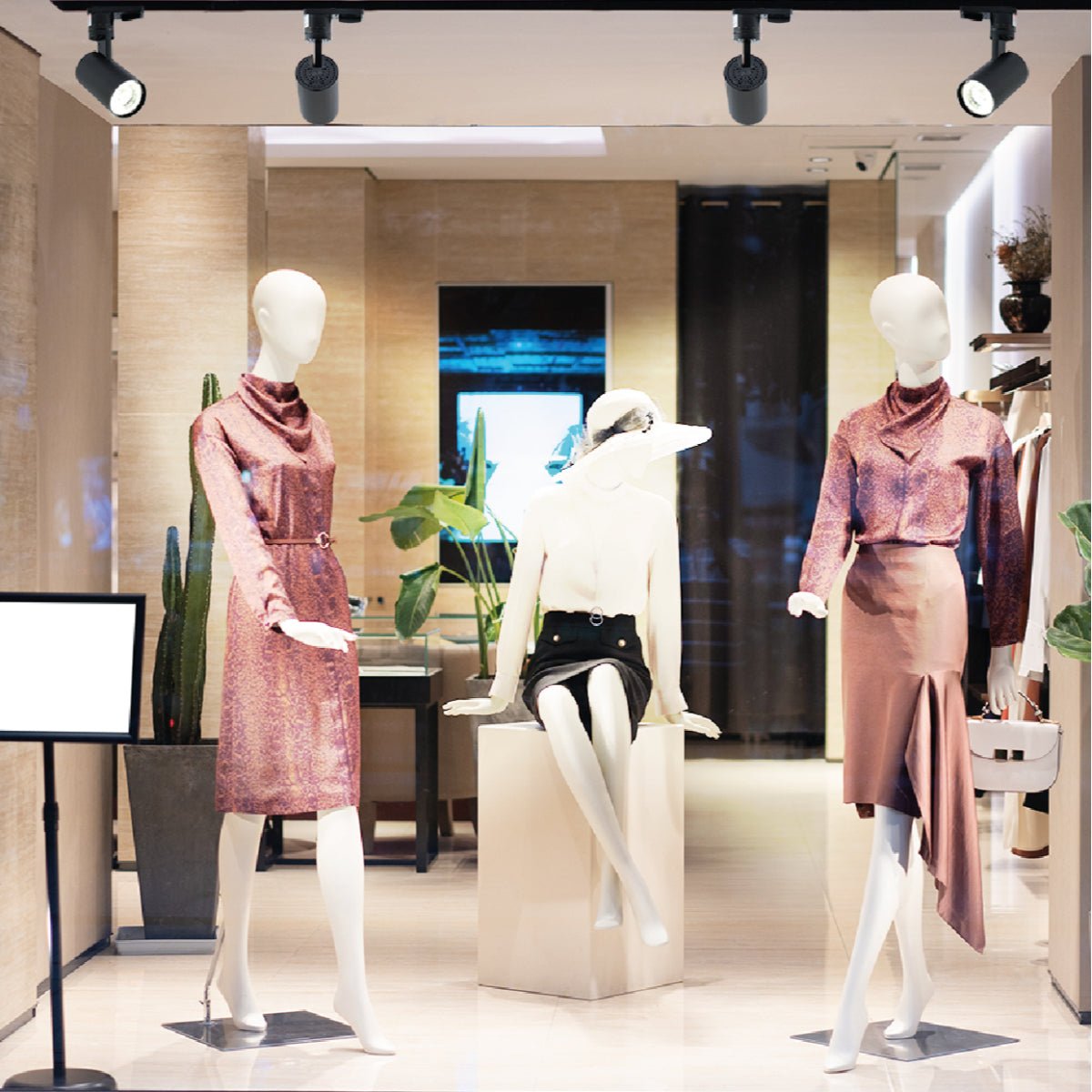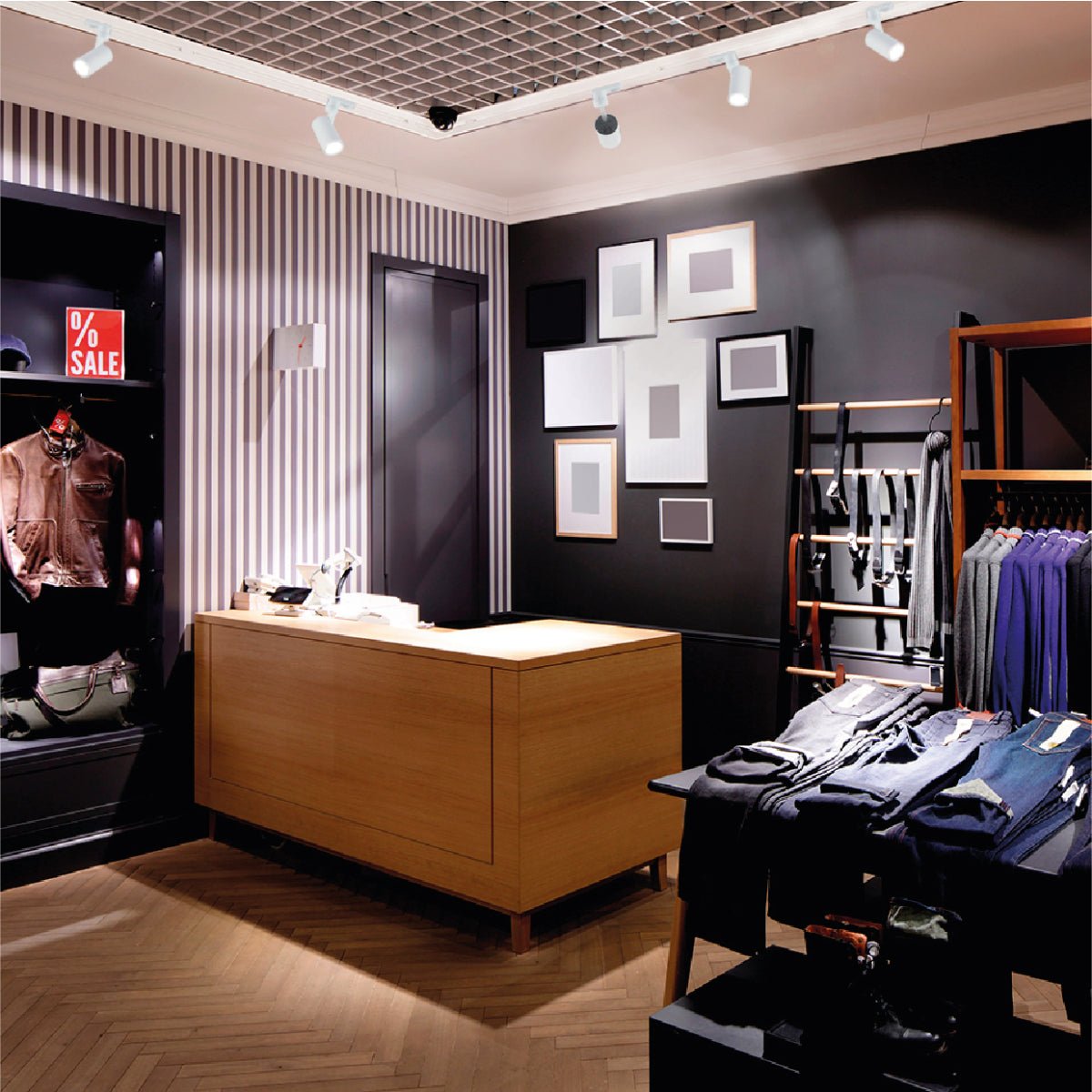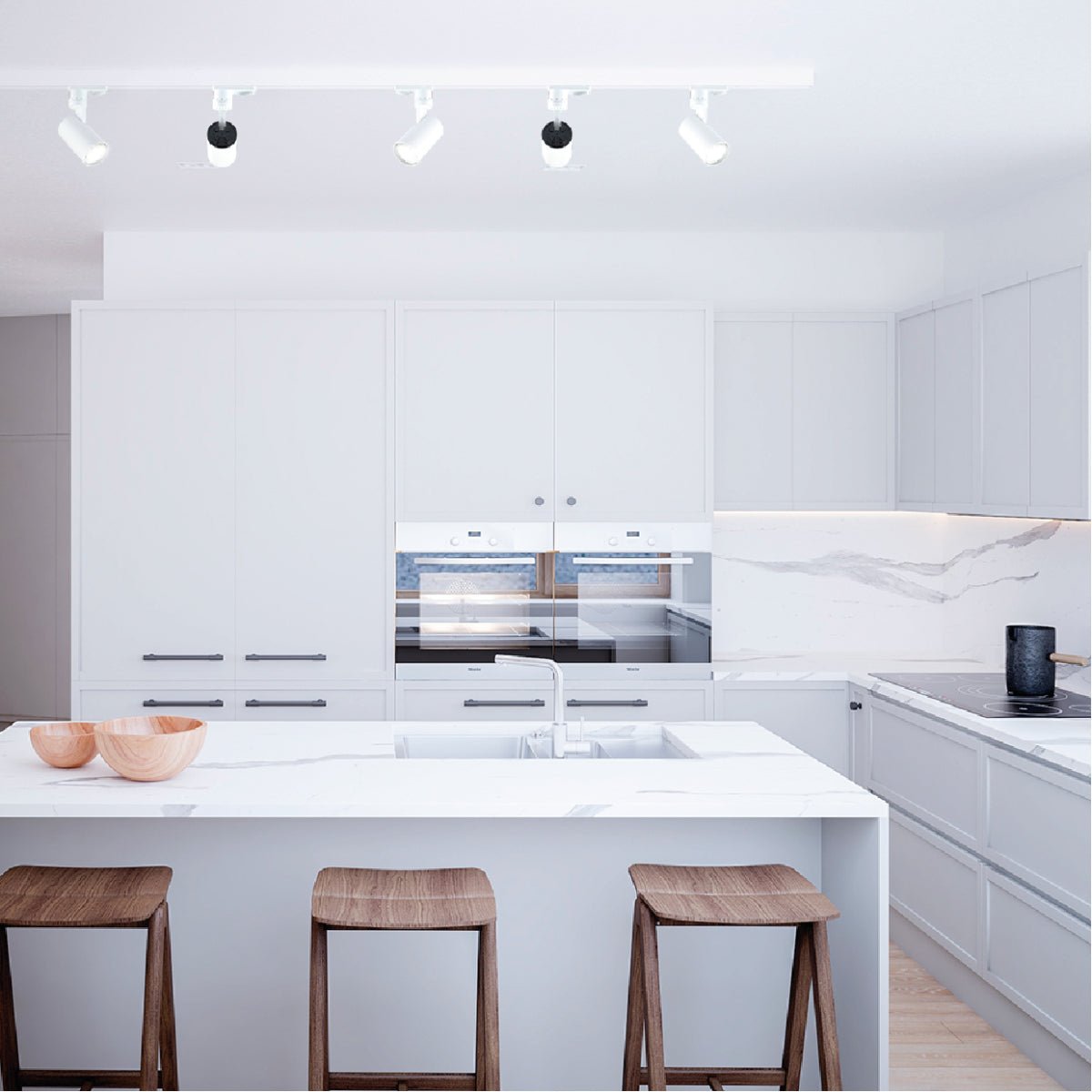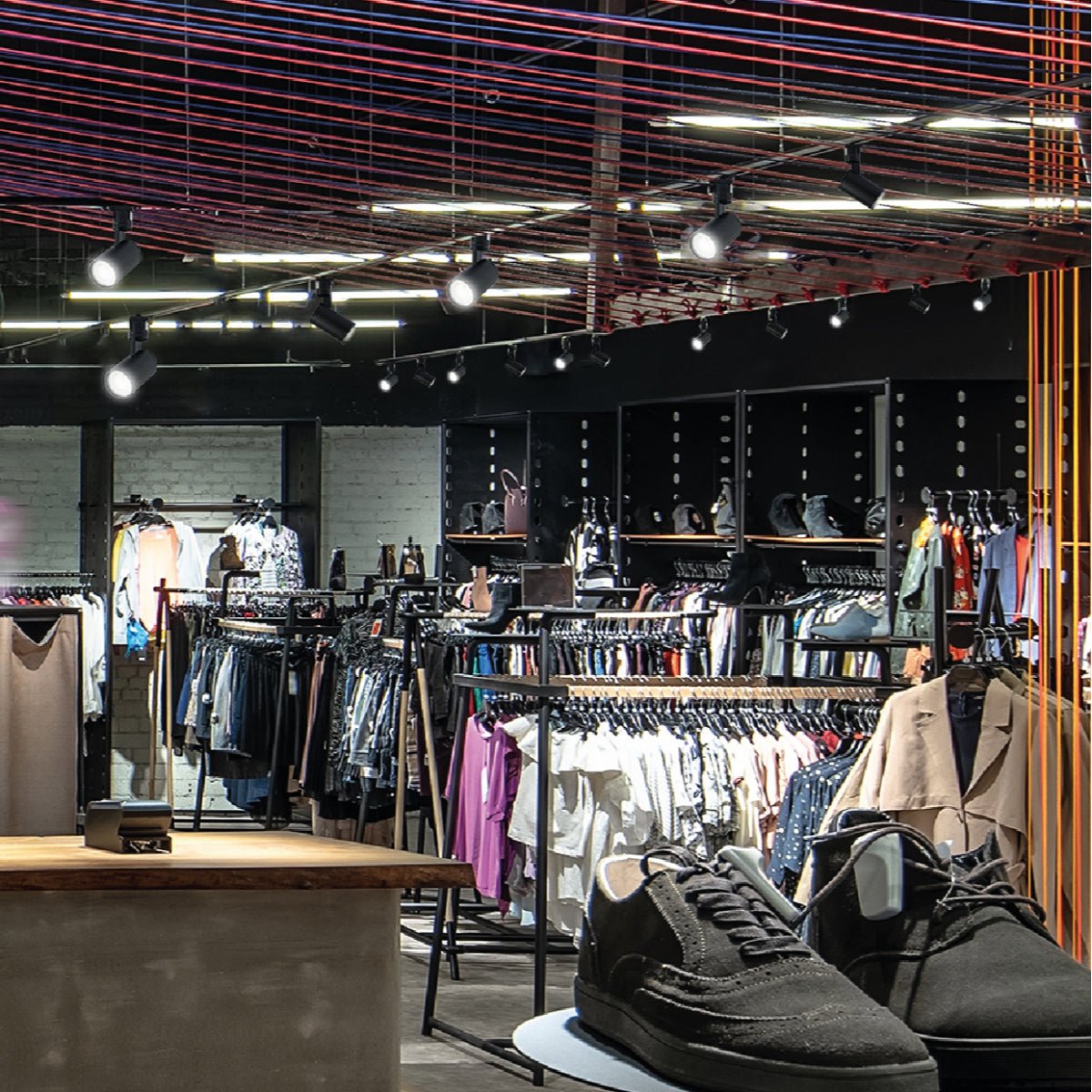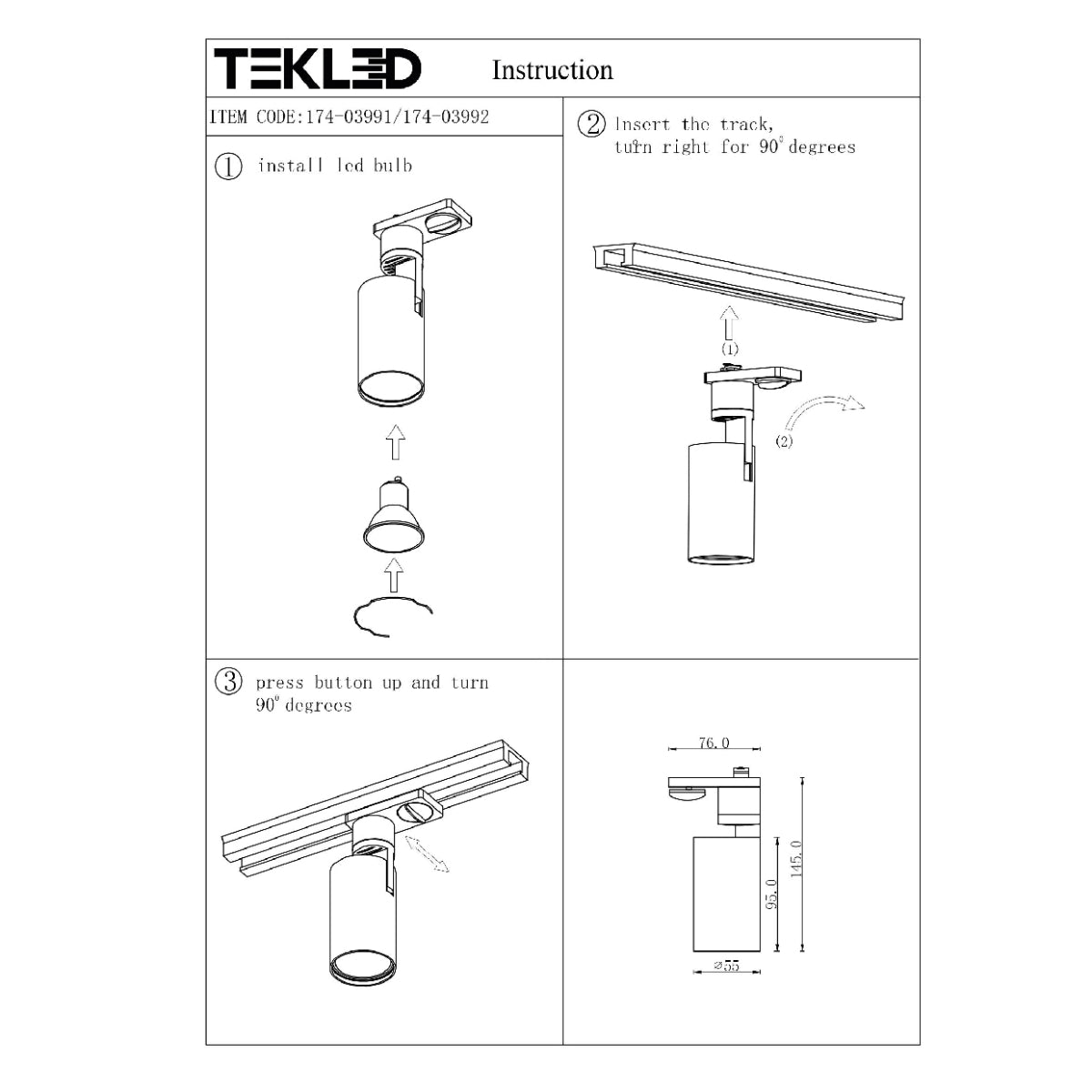 TEKLED
Diecast Tracklight Spotlight Single Line GU10 - Black.
Diecast Track light Spotlight Single Line GU10
TEKLED's Diecast Track Lights are designed to perfection to exude a sense of class and elegance. With this stylish and well designed Single Line GU10 Spotlight, you can now aim the light where it is most needed because of its flexible and adjustable body. This fixture disperses the light to reflect the true colours of the subject and the tracks allow the lights to float in the direction where you need them to be. With its tiltable, rotable and adjustable body, this ceiling mounted support track lighting can be altered to suit the layout and length of any room. These track lights are perfect for ceiling to highlight your closets, general lighting in the kitchen, living rooms, dressing rooms, wine cells and retail display lighting. You can use them in home and commercial spaces alike. With an IP Class of IP 20, this fixture can be used in the zone 3 of bathrooms as well. When fitted with dimmable GU10 bulbs, you can customise its lighting as per your mood also. This fixture comes in two different colours of white and black for you to choose from.
Maximum operable wattage: 50W/Bulb (7W/Bulb for LEDs)
Technical Specifications
| | |
| --- | --- |
| Name | Diecast Track light Spotlight Single Line GU10 White or Black |
| Product Code | 174-03991 | 174-03992 |
| Power | Max 7W/Bulb LED Bulb | Max 50W(7W for LED)/bulb |
| Equivalent Wattage | Max 50W/Bulb Halogen Bulb |
| Power Source | Powered by track |
| Voltage | 220/240Vac 50/60Hz |
| Lamp Holder Type | GU10 Twist Lock |
| Protection Class | Class I |
| Dimmability | Dimmable if used with dimmable bulbs |
| Light Source | Bulb |
| Bulbs | Bulbs are not included |
| IP Class(Ingress Protection) | IP20 |
| Mount Type | On the Track(Rail) |
| Function Mode | On/Off |
| Product Dimensions (L x W x H) (D x H) | D55x145MM |
| Product Length | 145mm |
| Made of Materials | Aluminium, ABS |
| Product Colour | Black | White |
| Paint Type | Spray Painted |
| Adjustable | Rotatable Head |
| Operating Temperature (C) | -20/+45C |
| Warranty | 3 year |
| Net Weight | 140g |
| Box Dimensions (LxWxH) | 80x60x155mm |
| Box Content | 1 x Light fitting + 1 x Instruction sheet | 1 x Light fitting + 1 x Instruction sheet |
| Certifications | UKCA, CE, RoHS |