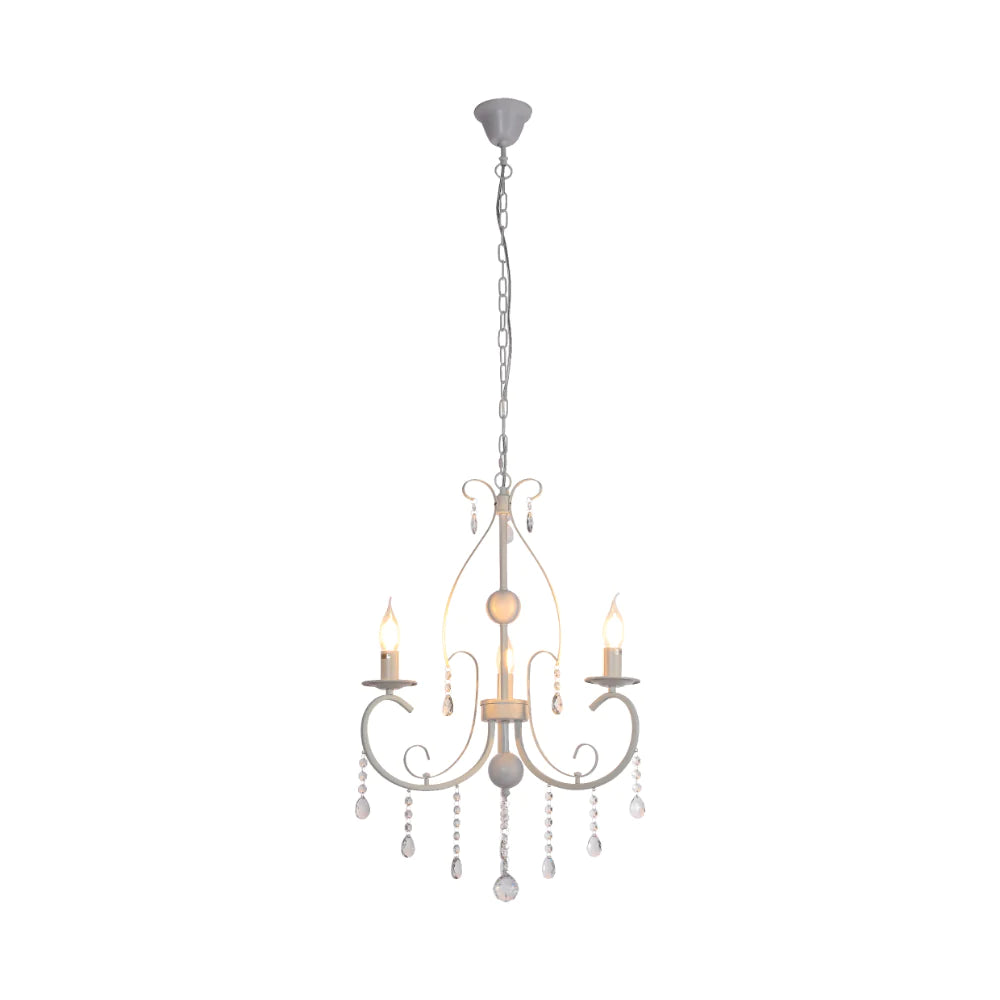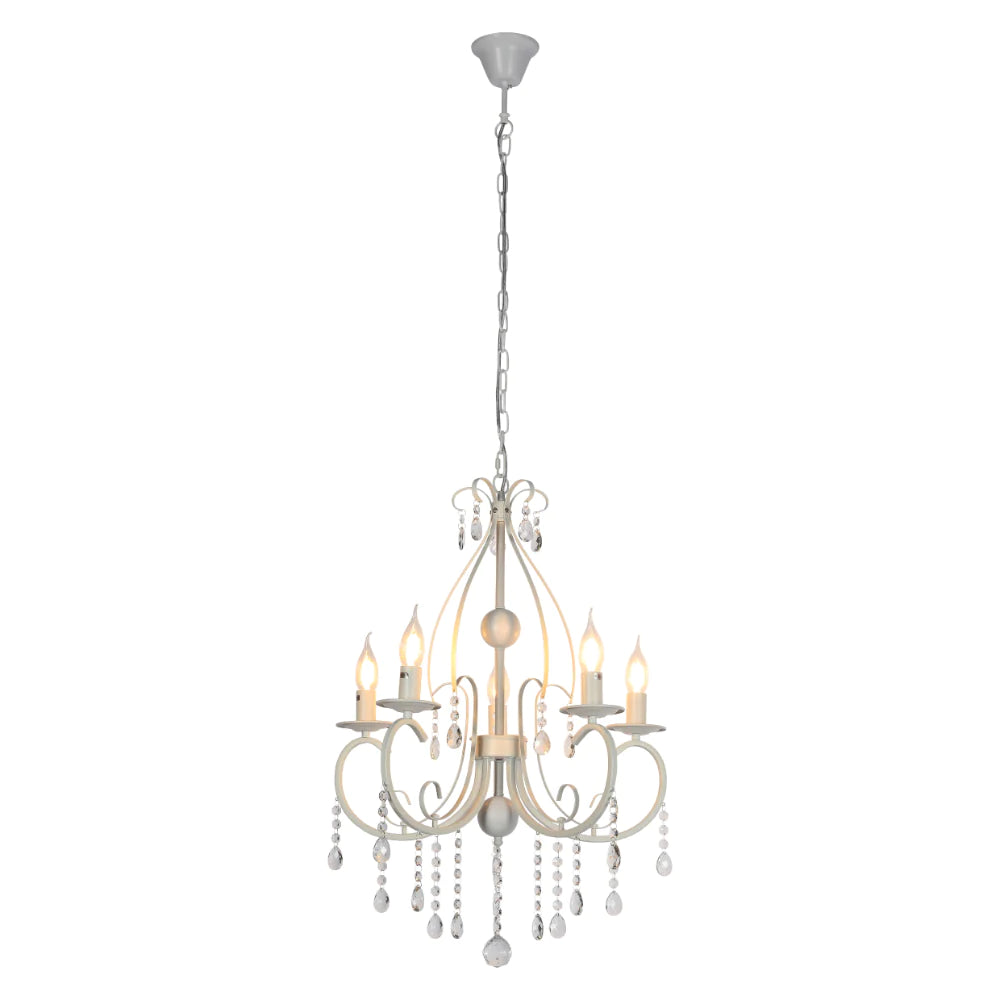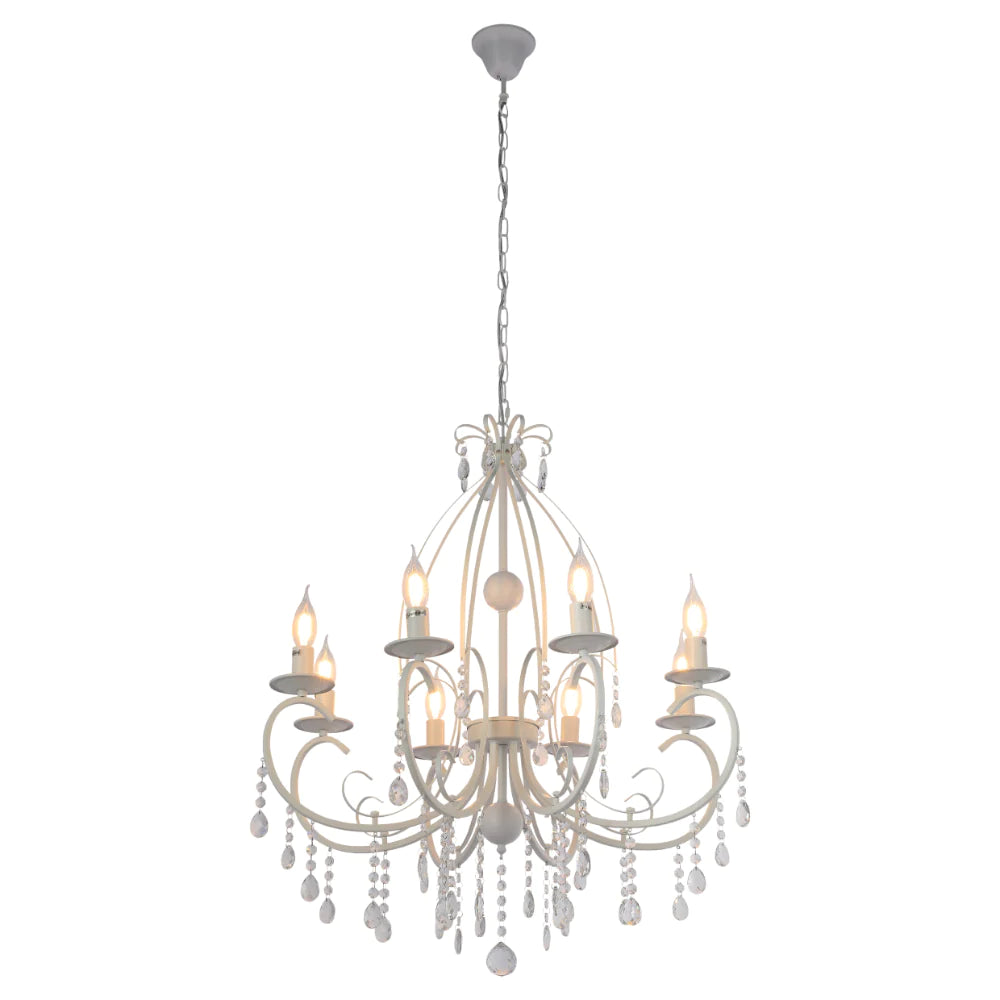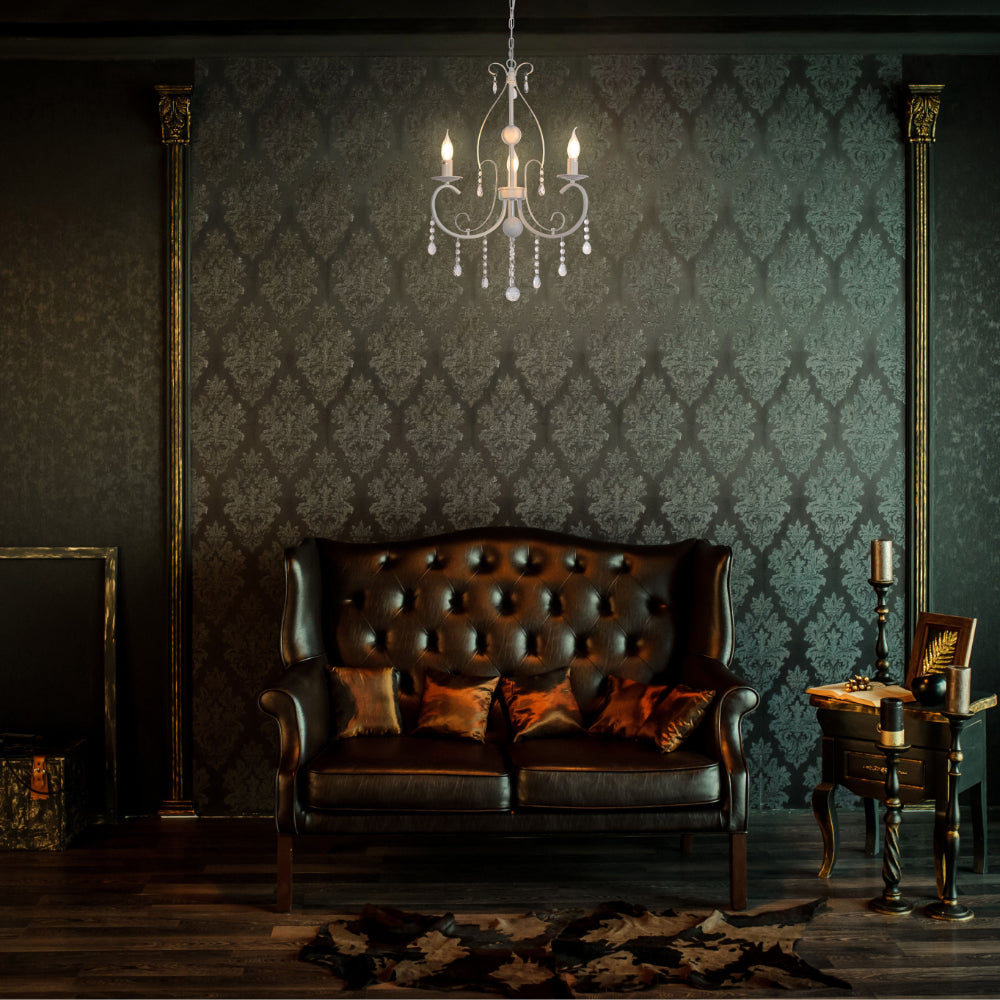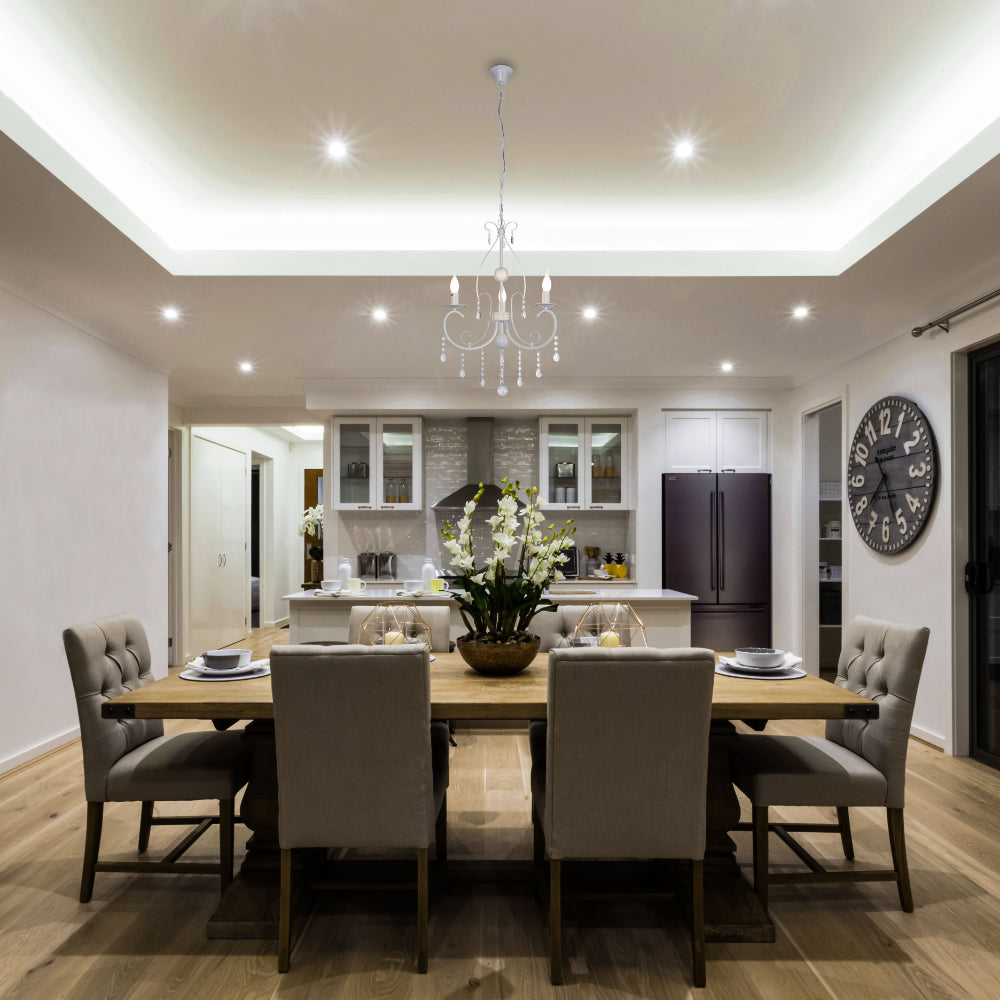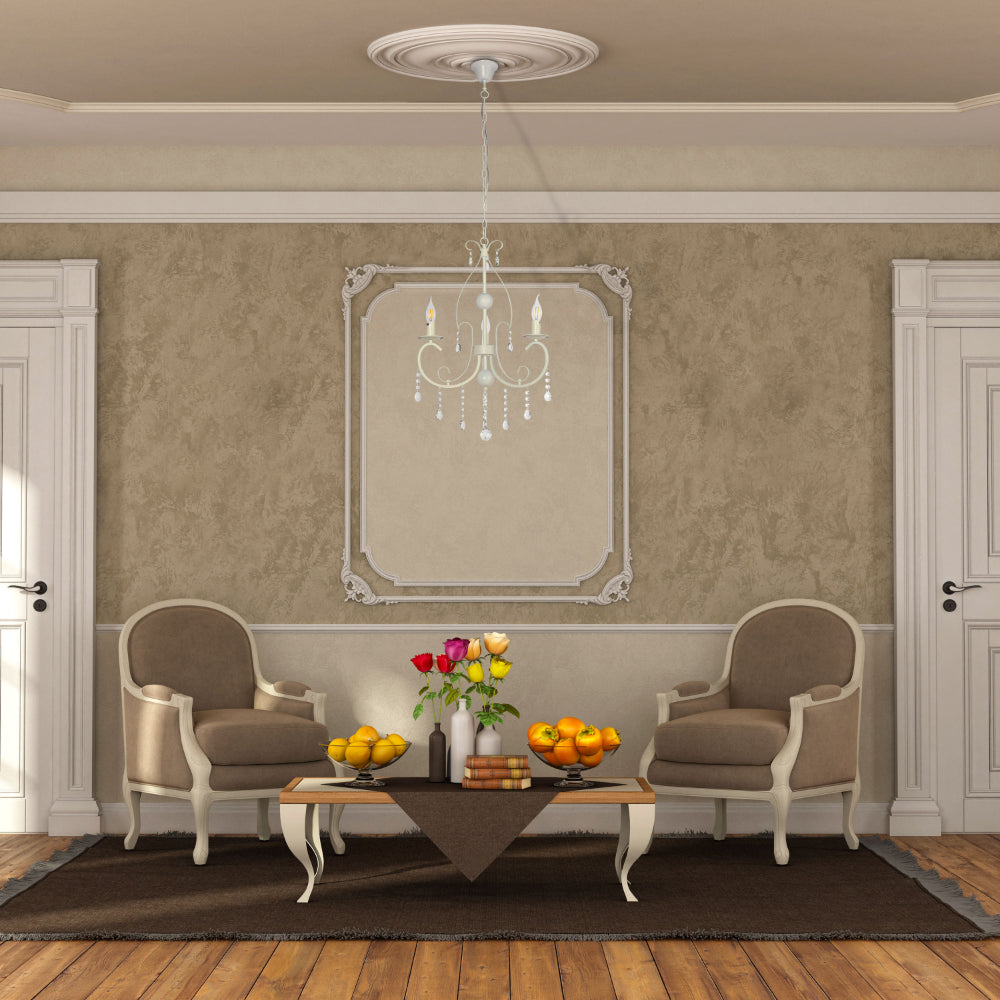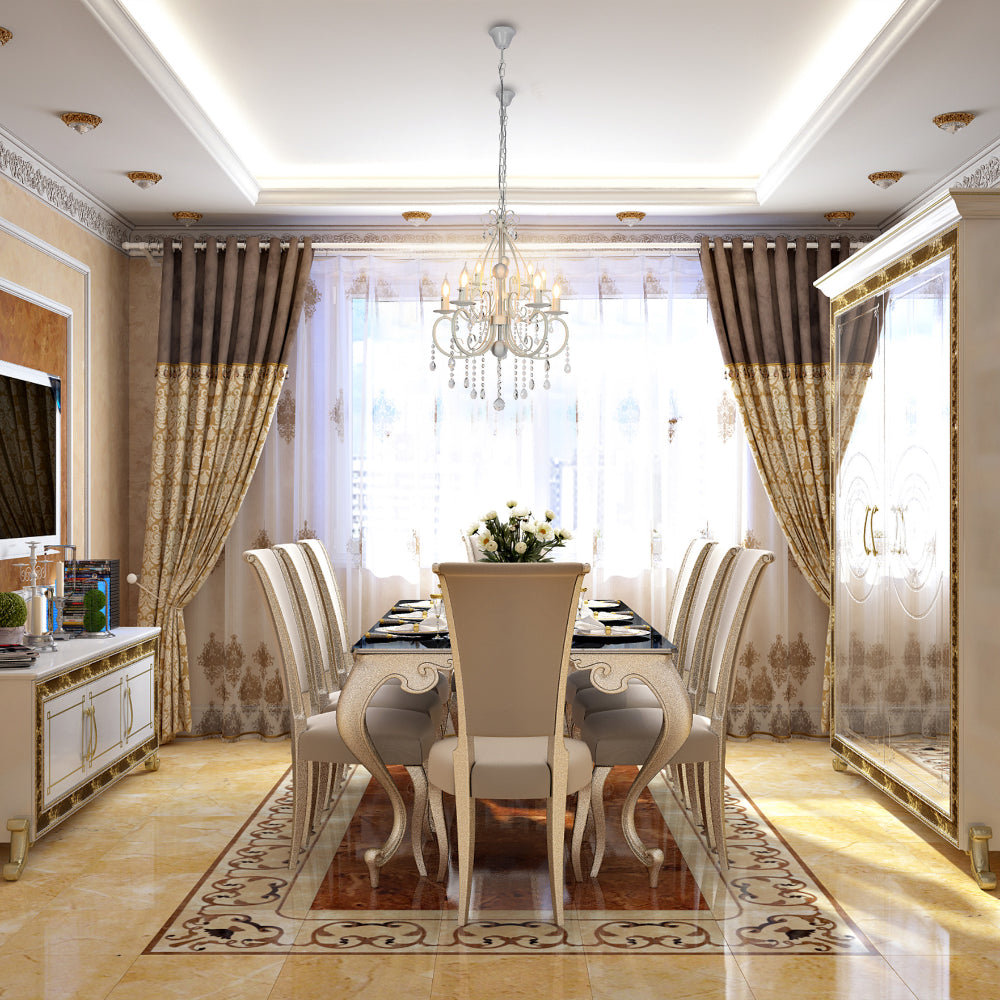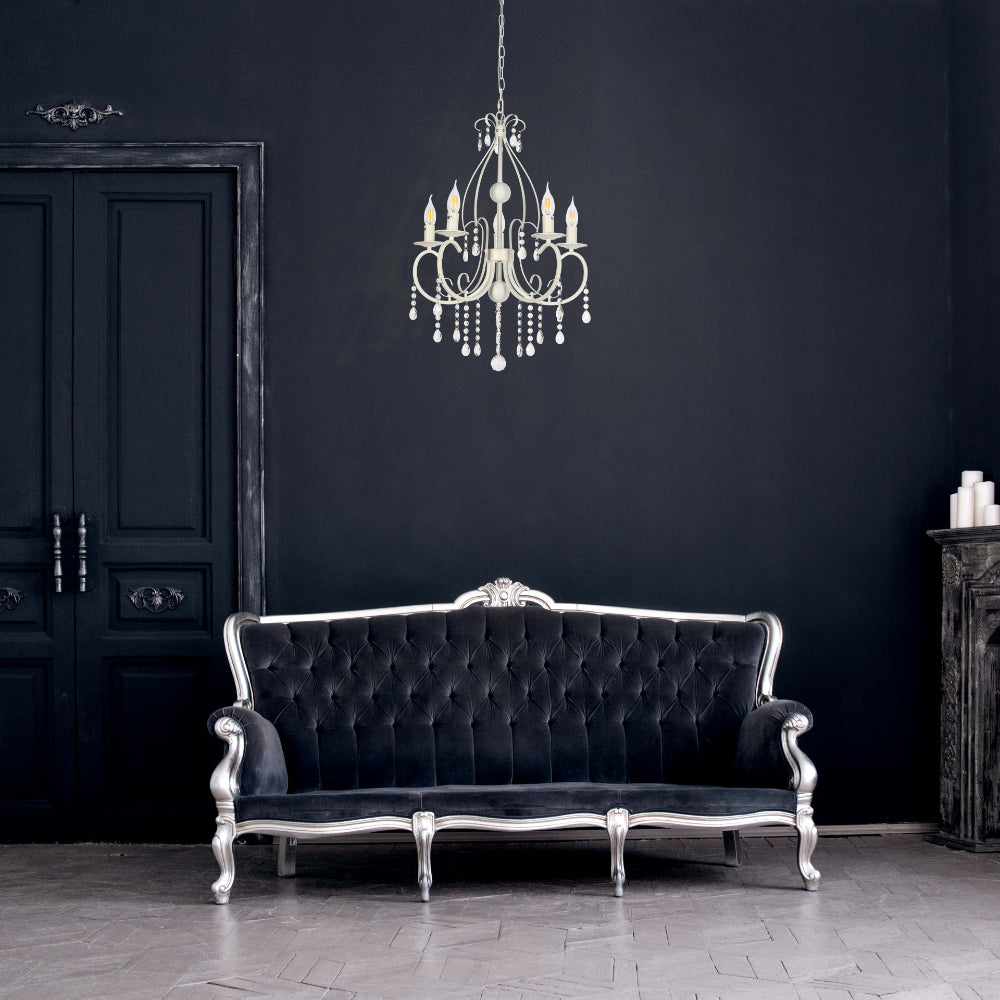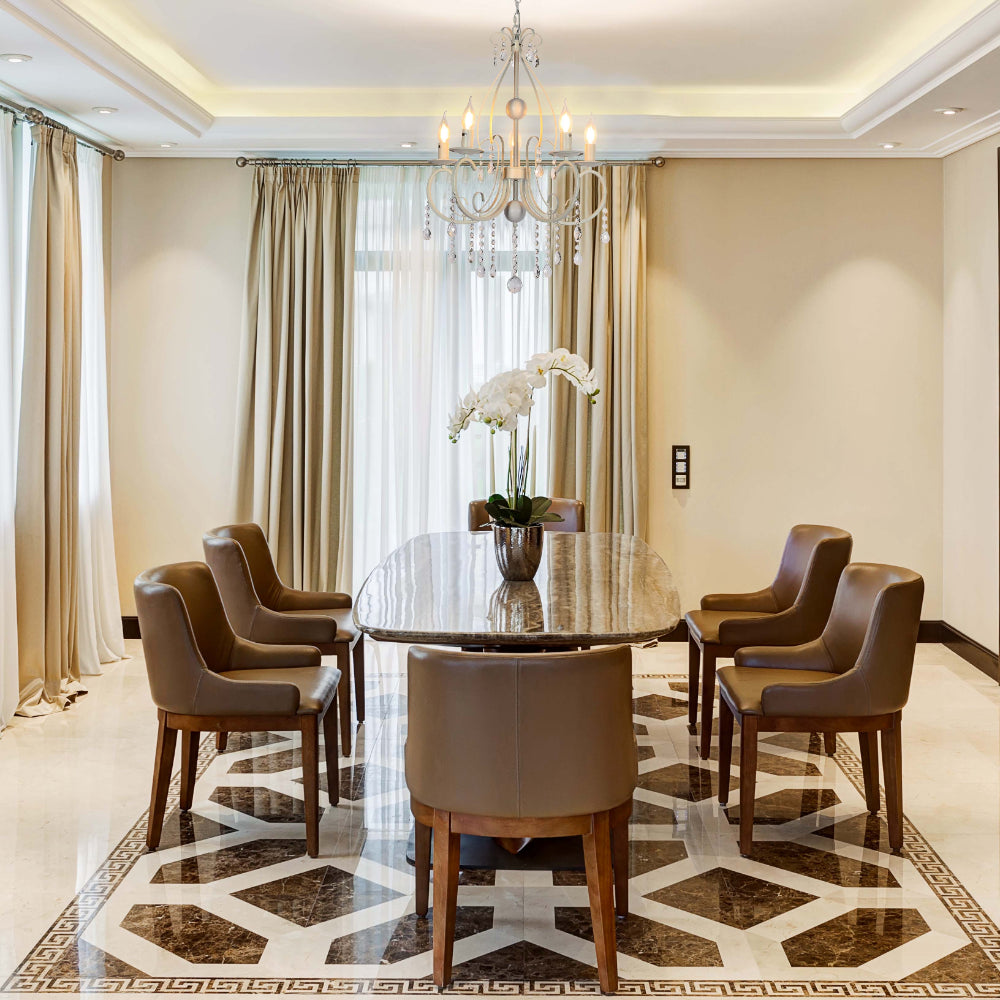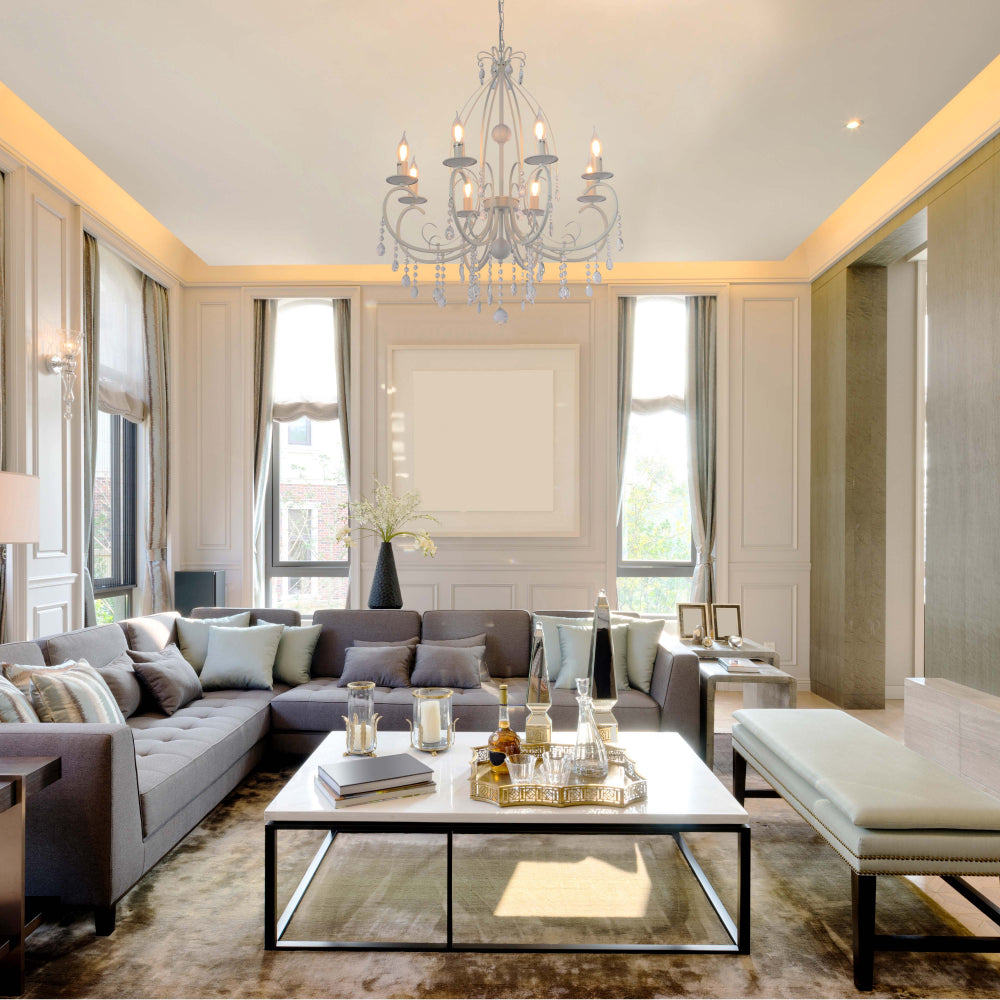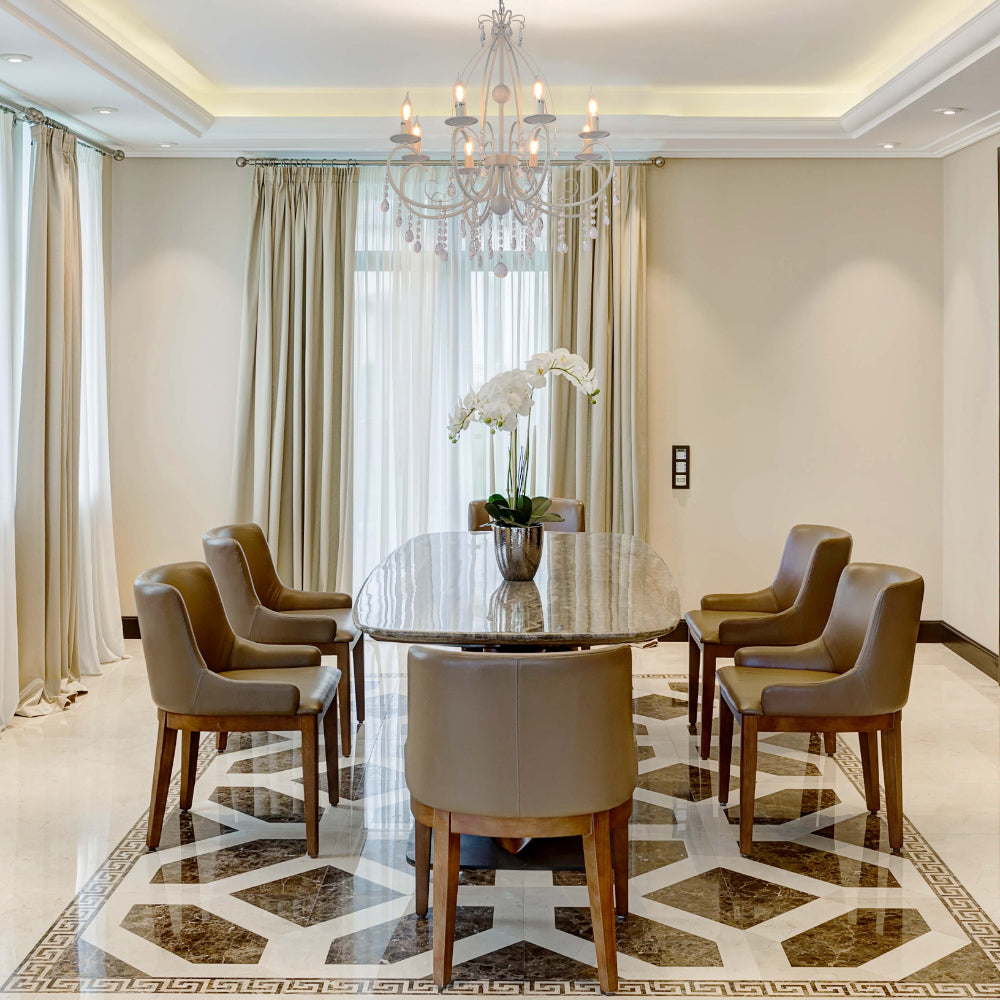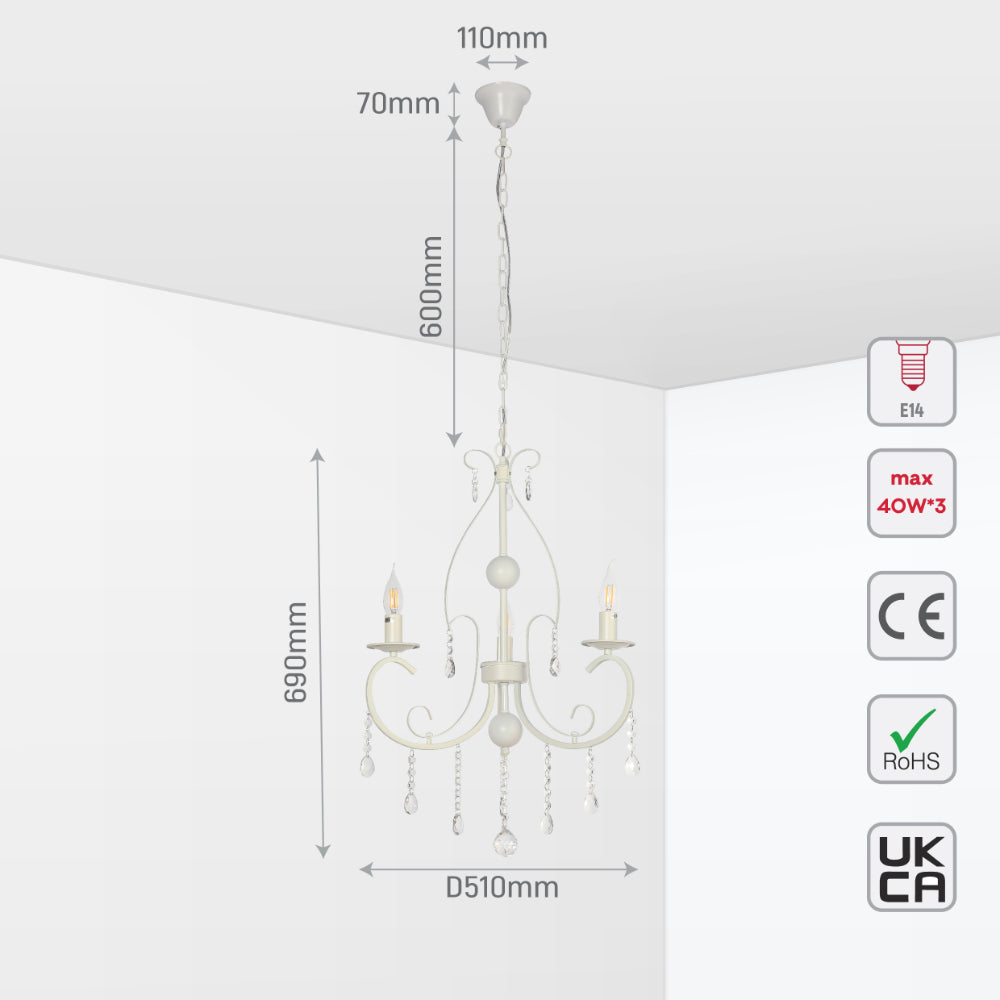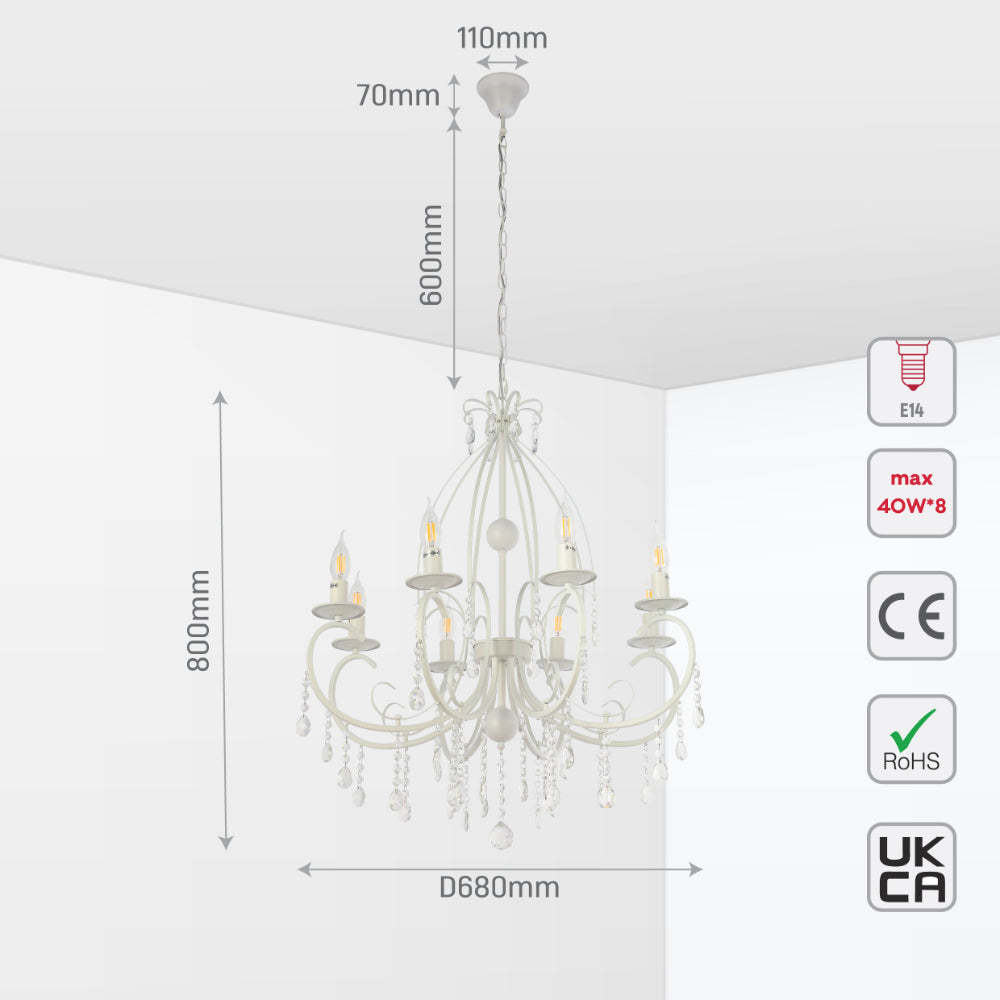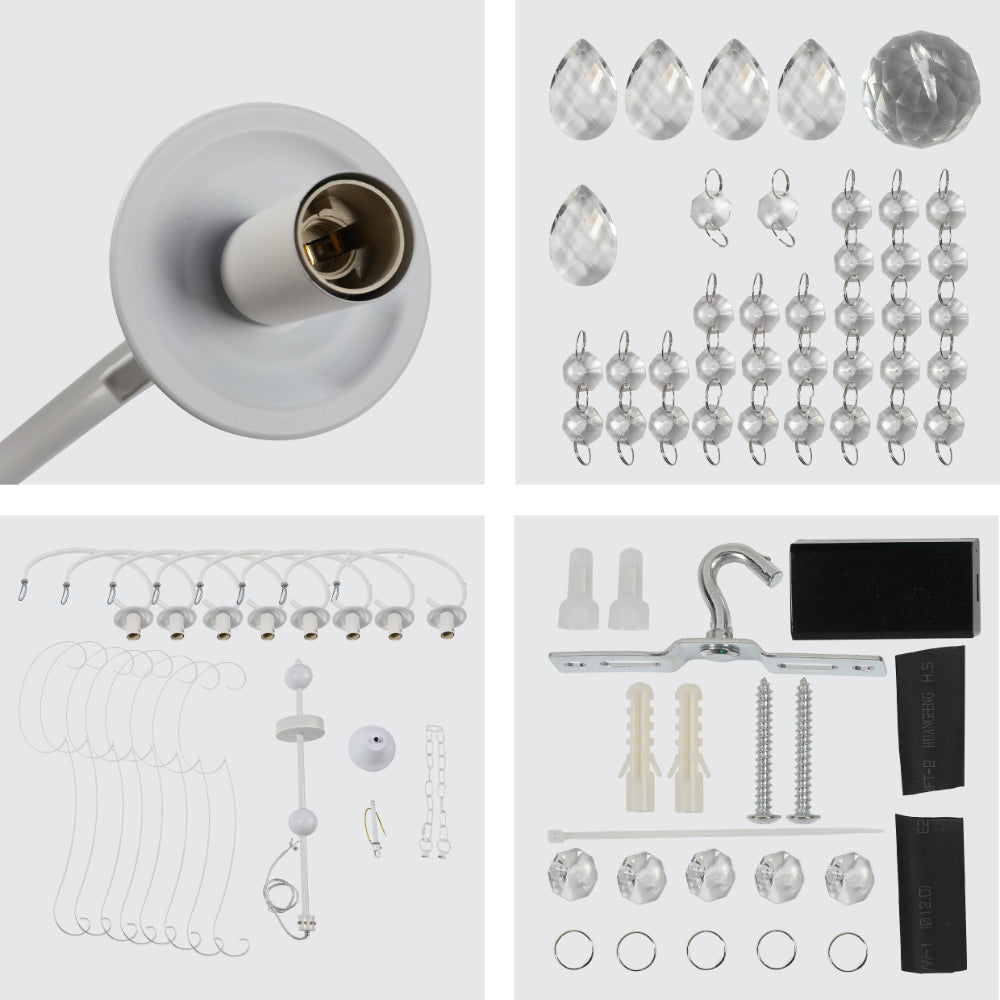 TEKLED
Gallardos Minimal Chandelier Ceiling Light with Crystal Beads - 3 Candle.
Gallardos Minimal Chandelier Ceiling Light with Crystal Beads
Subtle Elegance and Configurable Design:
Introducing the Gallardos Minimal Chandelier, a paragon of understated elegance with its fluid curved arms and a pristine ivory white finish. This chandelier, available in 3, 5, or 8 arm configurations, allows for flexibility to suit various room sizes and design aspirations, making it as versatile as it is beautiful.
Sleek Aesthetic and Crystal Embellishments:
Designed with a minimalist approach, the chandelier's metal candle plates curve gracefully, reflecting a sophisticated aesthetic. The sleek ivory finish offers a neutral palette that complements any decor, while the crystal beads dangle delicately, adding a layer of luxury and a dance of light to your room.
Quality Materials and Ambient Lighting:
Crafted from high-quality materials, the metal construction provides durability, and the finish ensures lasting allure. The chandelier is designed for SES bulbs, offering energy efficiency and a warm, inviting glow. The light is gently diffused by the metal plates, creating a soft ambiance perfect for both lively gatherings and tranquil moments.
Adjustable Installation for Perfect Placement:
Each chandelier features an adjustable chain, giving you the freedom to customize the hanging length to your space's requirements. This thoughtful design element ensures that the chandelier will hang in harmony with your room's proportions, whether it's set above a welcoming foyer or suspended over a chic dining area.
Stylistic Versatility in Home Decor:
The Gallardos Minimal Chandelier transcends decor trends, fitting seamlessly into an array of interior designs, from modern and contemporary to coastal and Scandinavian-inspired spaces. Its ability to adapt to both minimalist and more ornate environments makes it an ideal choice for those who seek a blend of modern design and timeless elegance.
Technical Specifications
| | |
| --- | --- |
| Product Code | 152-171800 | 152-171802 | 152-171804 |
| Name | Gallardos Minimal Chandelier Ceiling Light with Crystal Beads |
| Model | Classic, Vintage, French |
| Power | MAX 40W*3 | MAX 40W*5 | MAX 40W*8 |
| Power Source | Hardwired |
| Voltage | 220/240Vac 50/60Hz |
| Lamp Holder Type | E14 Small Edison Screw (SES) |
| Lamp Holder Quantity | 3 | 5 | 8 |
| Protection Class | Class I |
| Dimmability | Dimmable if used with dimmable bulbs |
| Light Source | Bulb |
| Compatible Bulbs | Candle Bulbs with E14 base |
| Bulbs | Bulbs are not included |
| IP Class | IP20 |
| Mount Type | Suspended |
| Product Dimensions (L x W x H) (D x H) | D510*690mm | D510*690mm | D680*800mm |
| Product Length | 1430mm | 1430mm | 1540mm |
| Shape | Arm |
| Material | Steel, Crystal |
| Product Colour | Ivory White,Clear |
| Paint Type | Spray Paint |
| Size of Rose | D110*70mm |
| Suspension Type | Chain |
| Suspension Length | 600mm |
| Adjustable Suspension | Yes |
| Operating Temperature (°C) | -20/+45 C |
| Warranty | 3 year |
| Box Dimension (L x W x H) | 510*240*120mm | 510*240*120mm | 640*240*180mm |
| Net Weight | 1.73kg | 2.4kg | 3.94kg |
| Gross Weight | 2.13kg | 2.8kg | 4.5kg |
| Box Content | 1Light fixture,User manual, hanger, Accessories package | 1Light fixture,User manual, hanger, Accessories package | 1Light fixture,User manual, hanger, Accessories package |
| Pieces/Box | 1 |
| Certifications | UKCA, CE, RoHS |