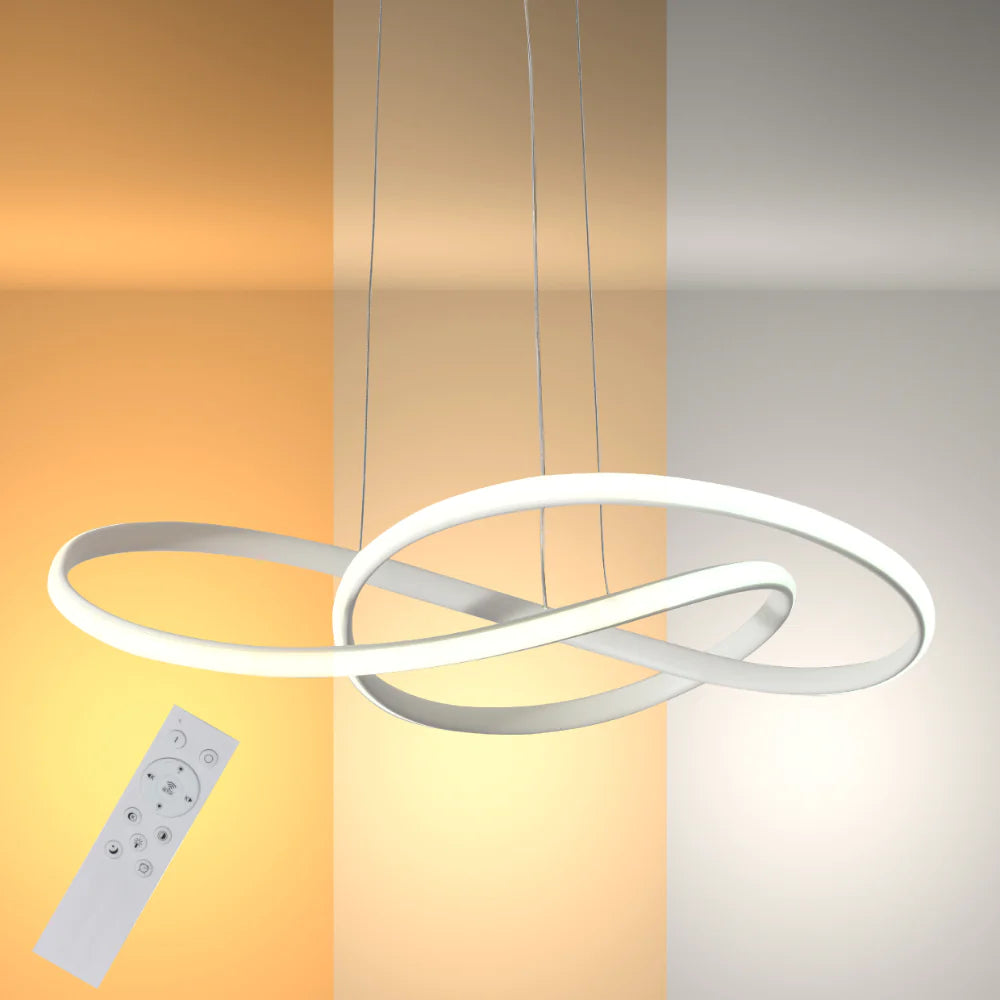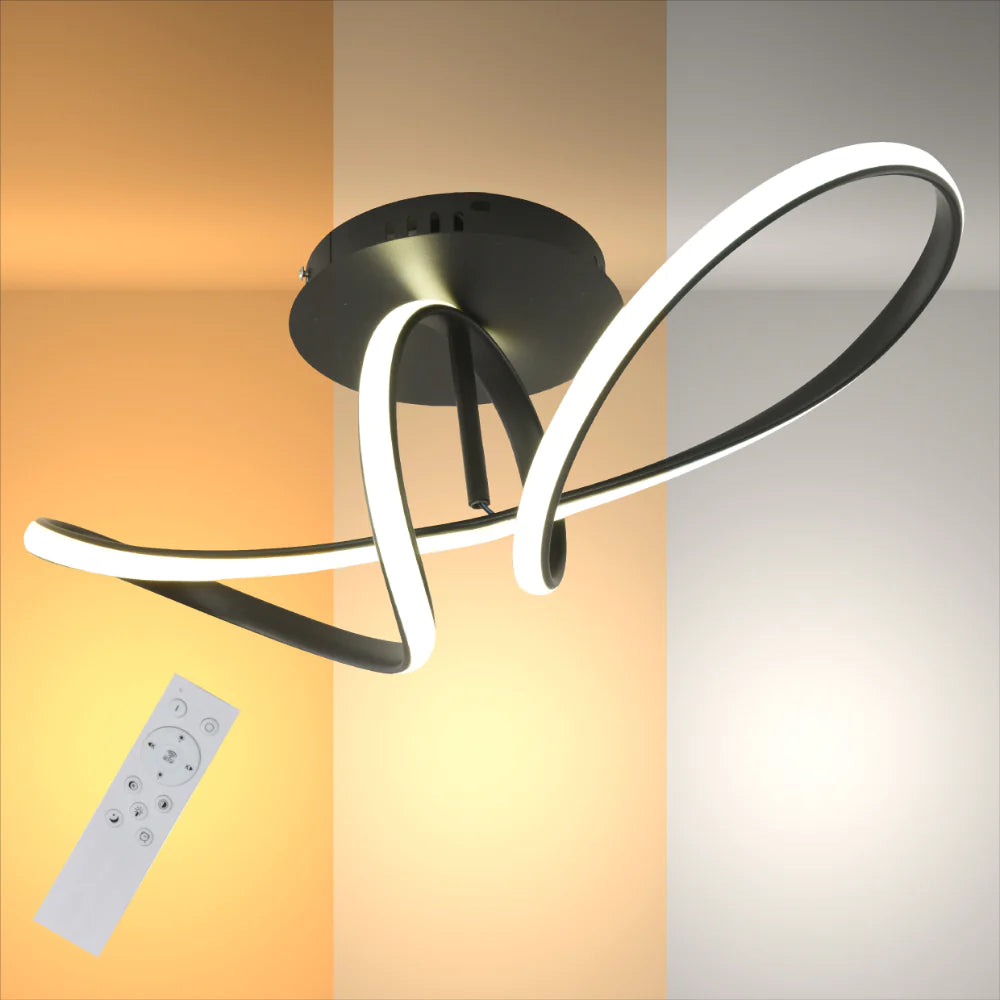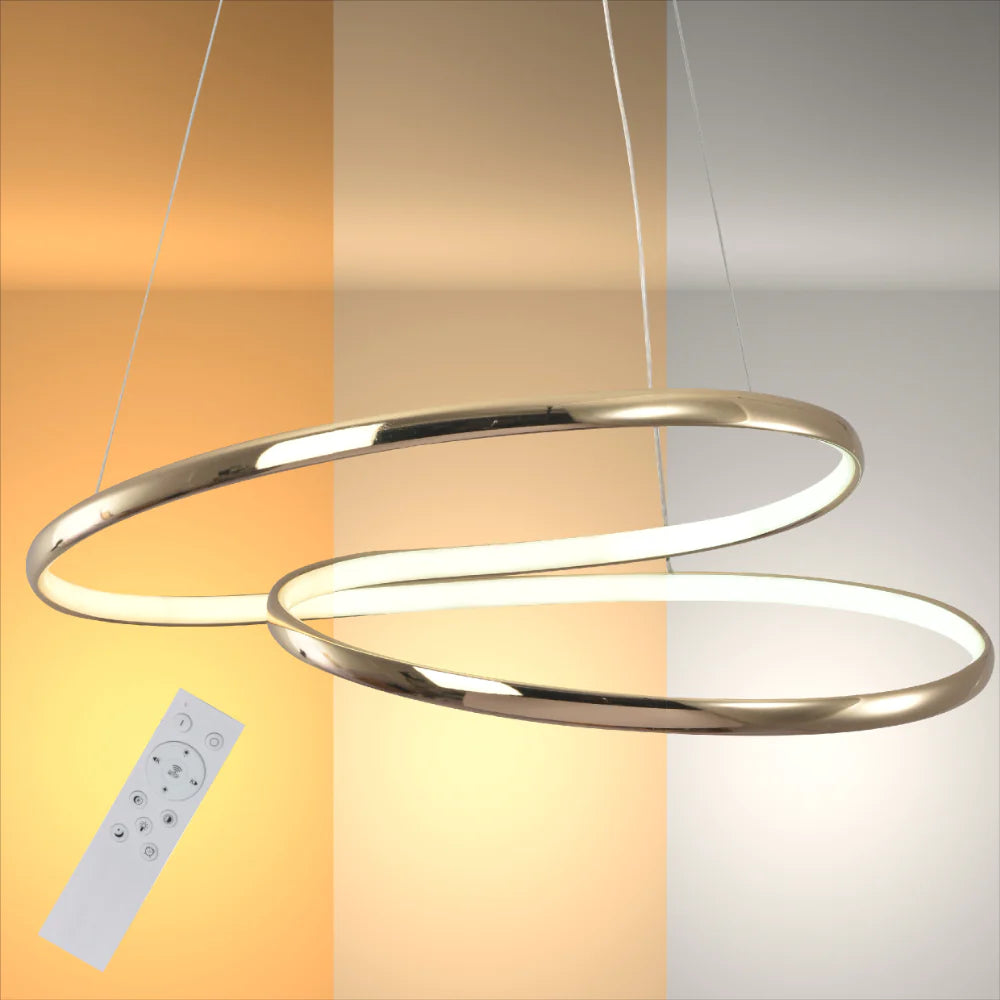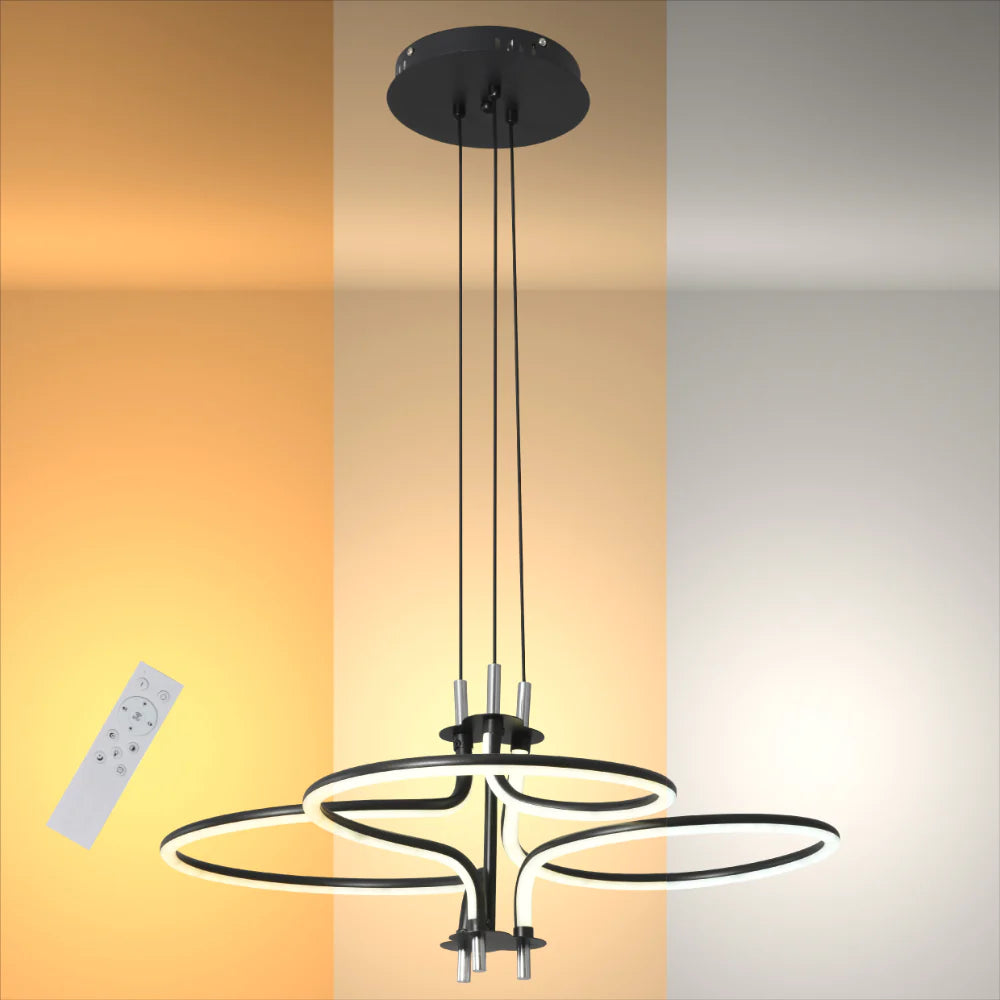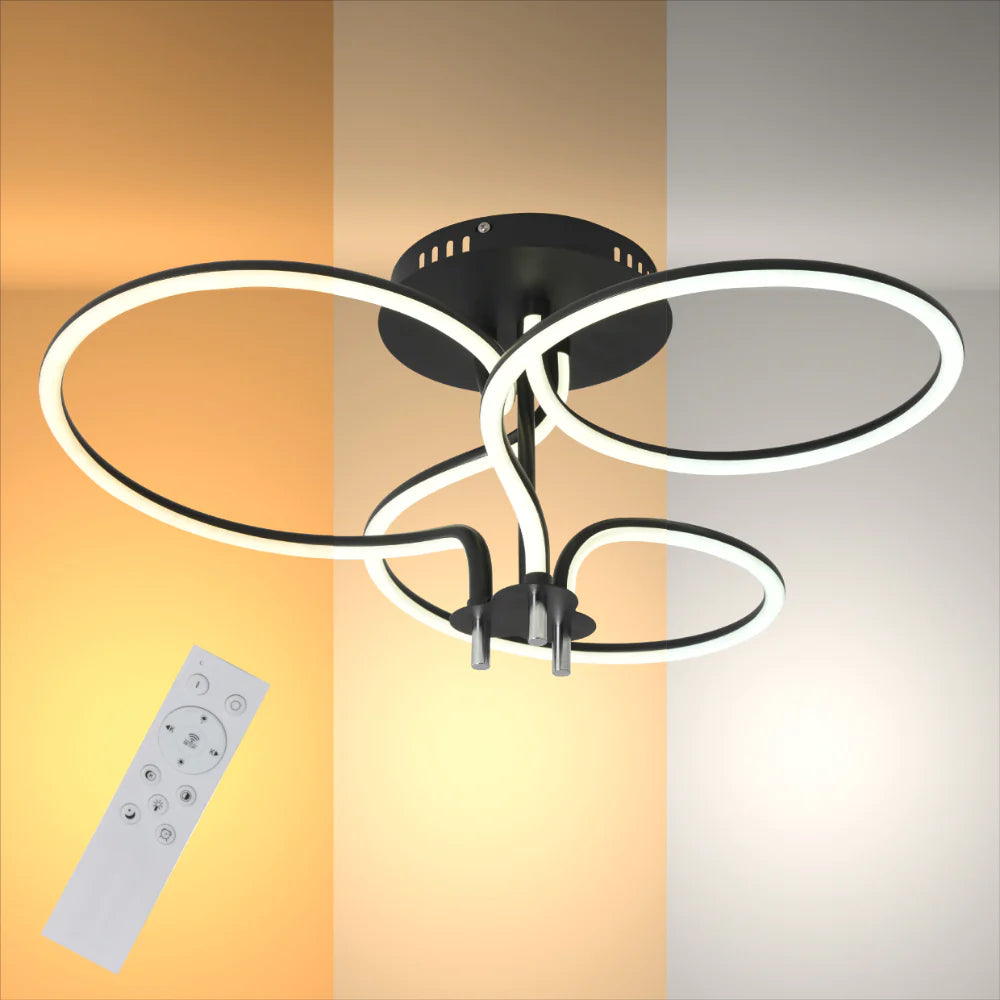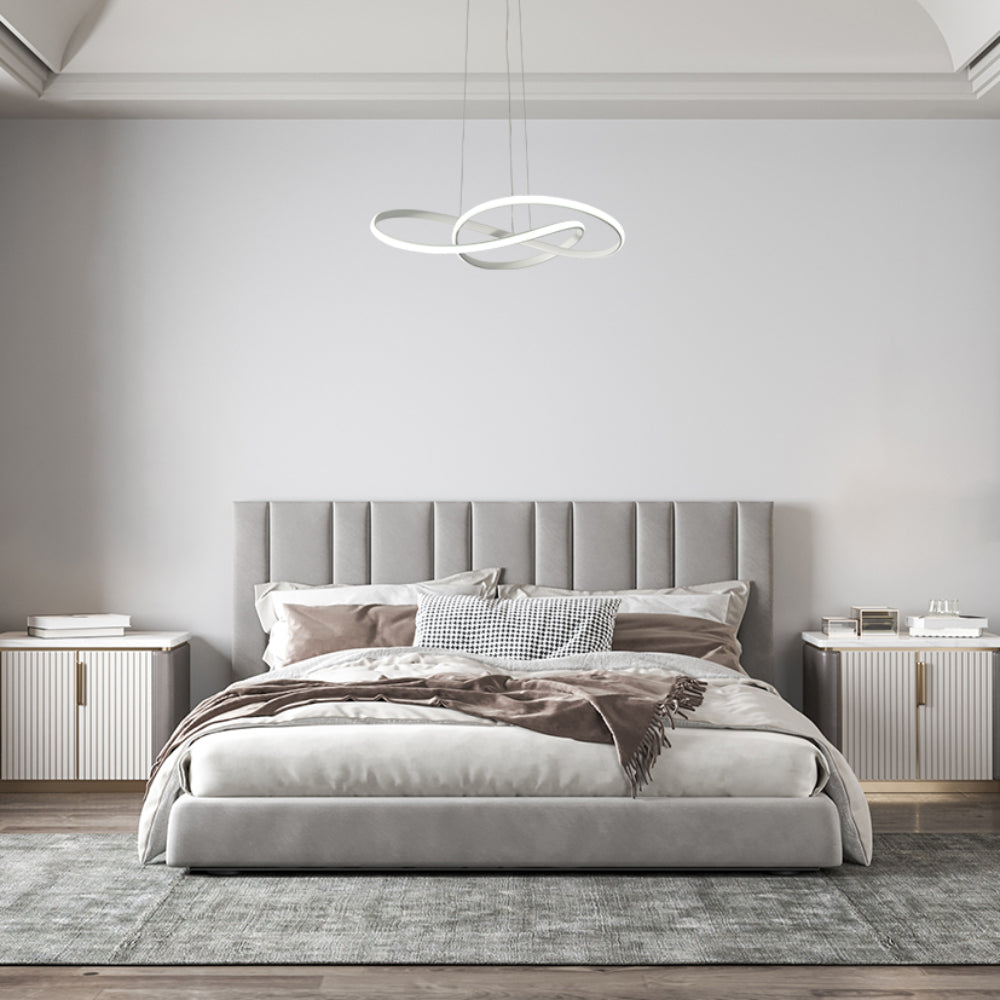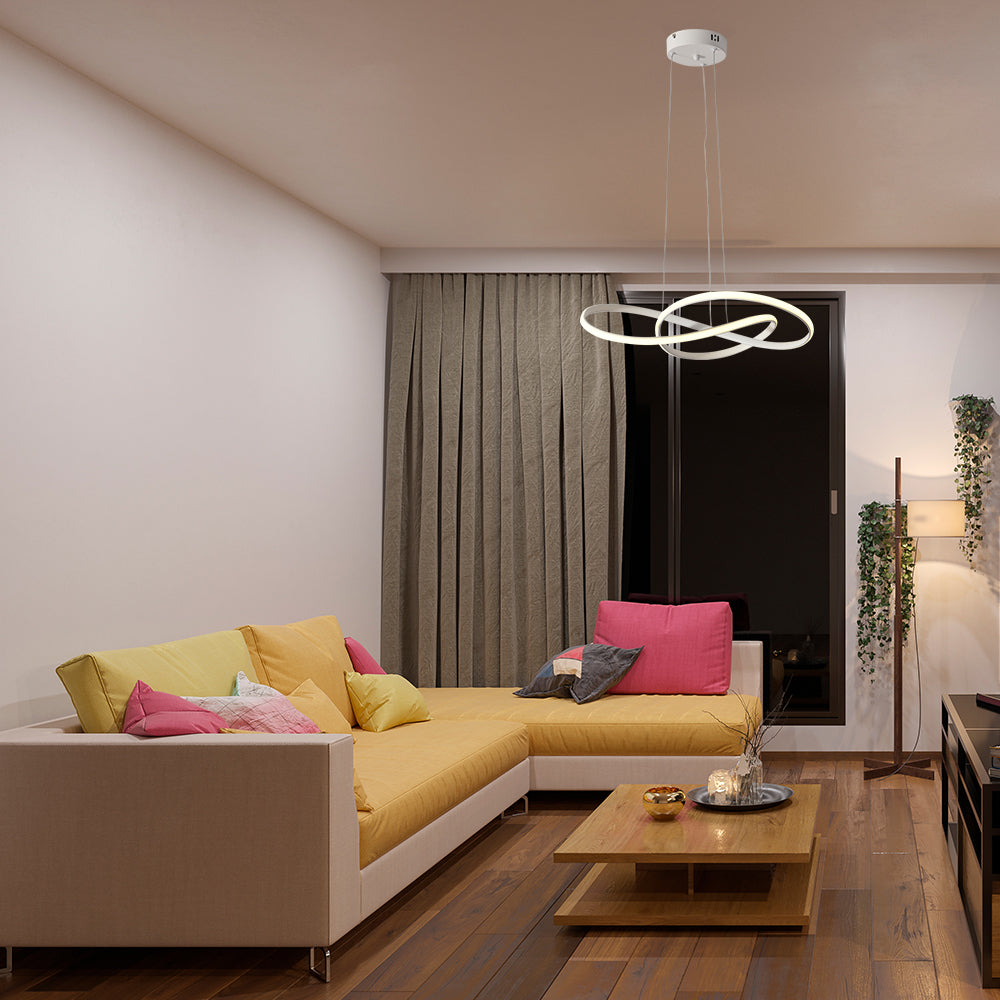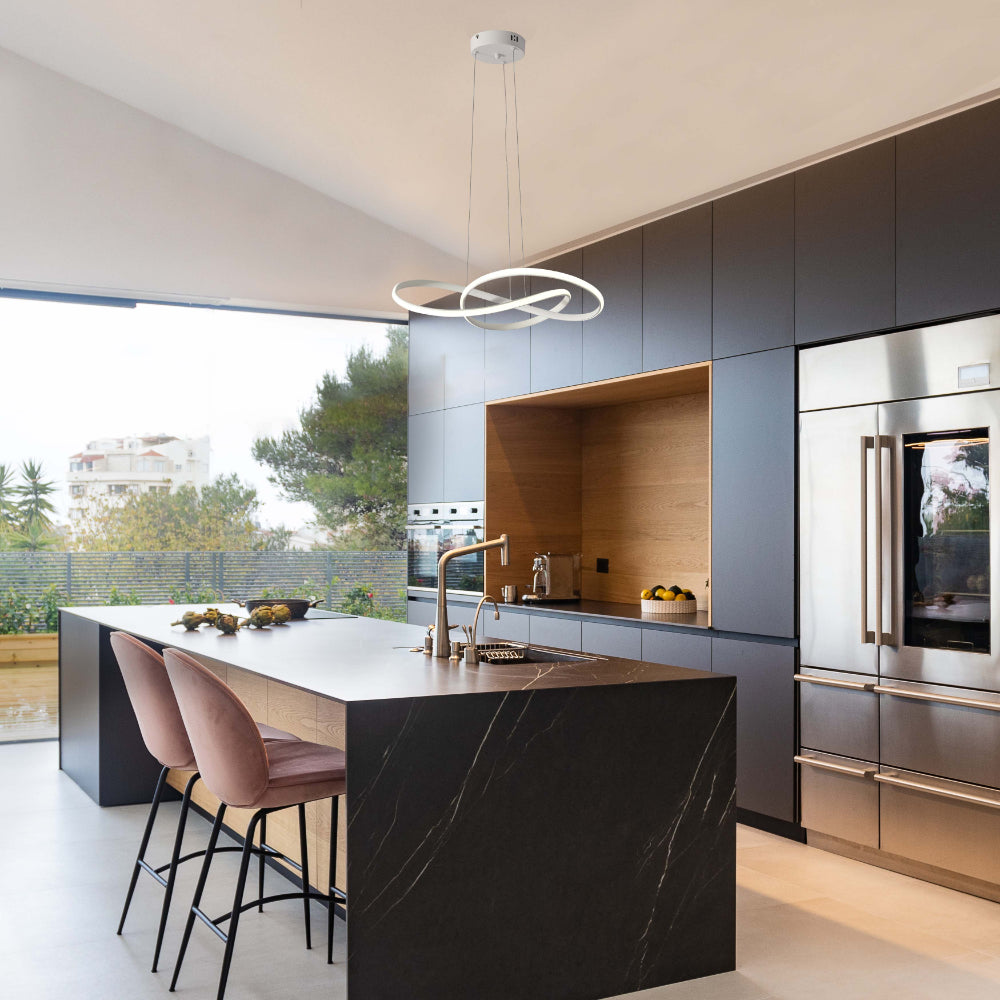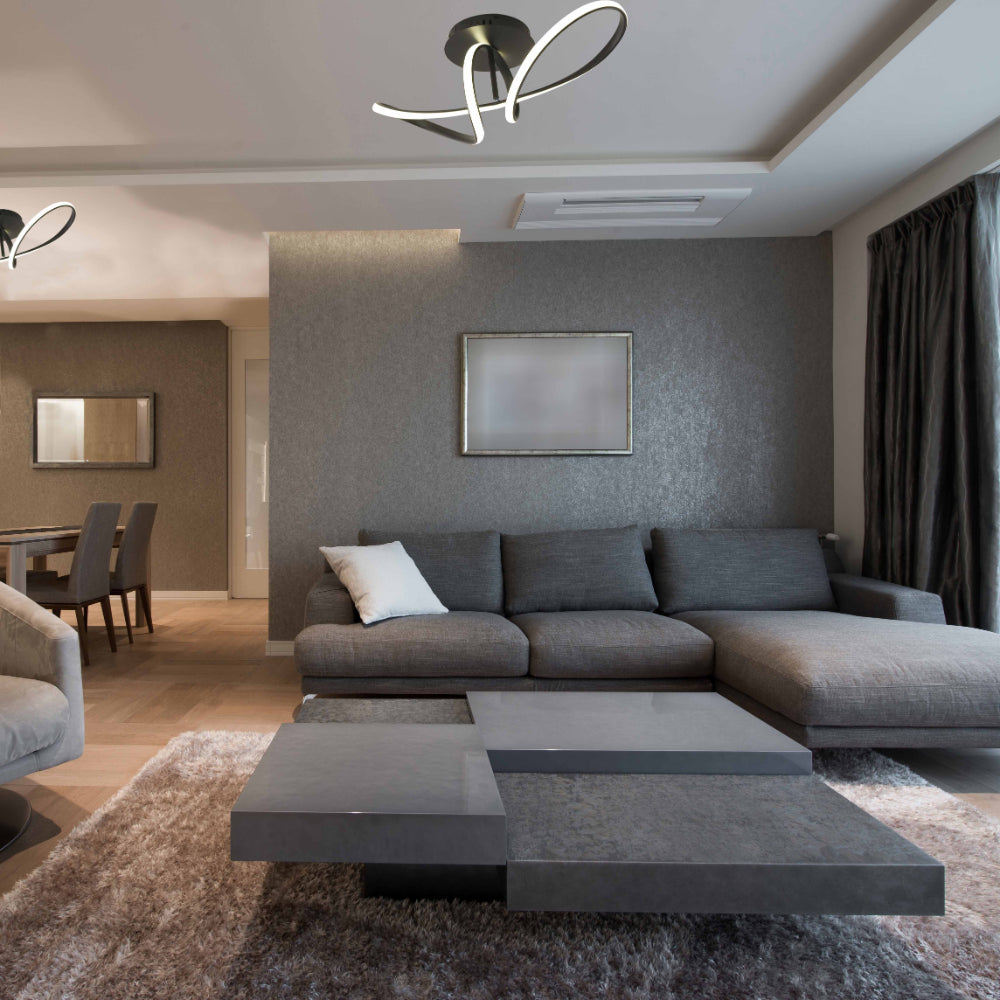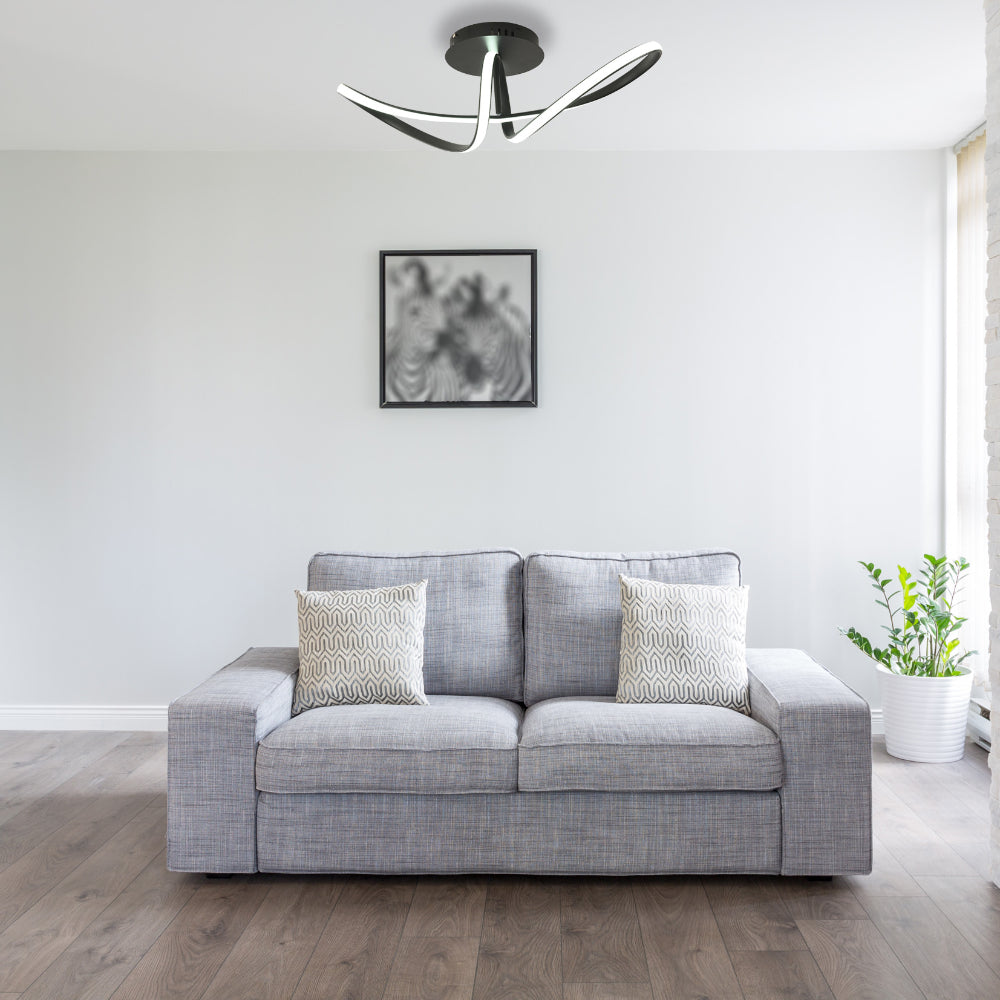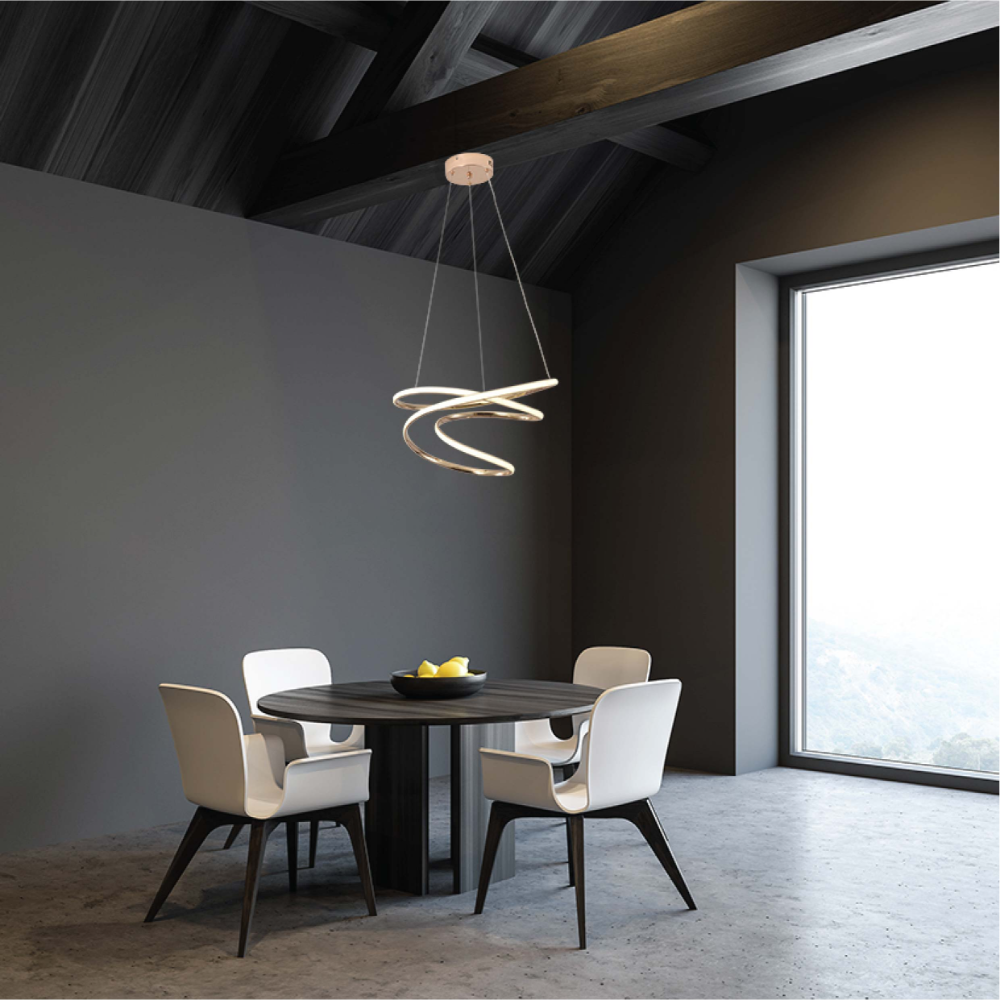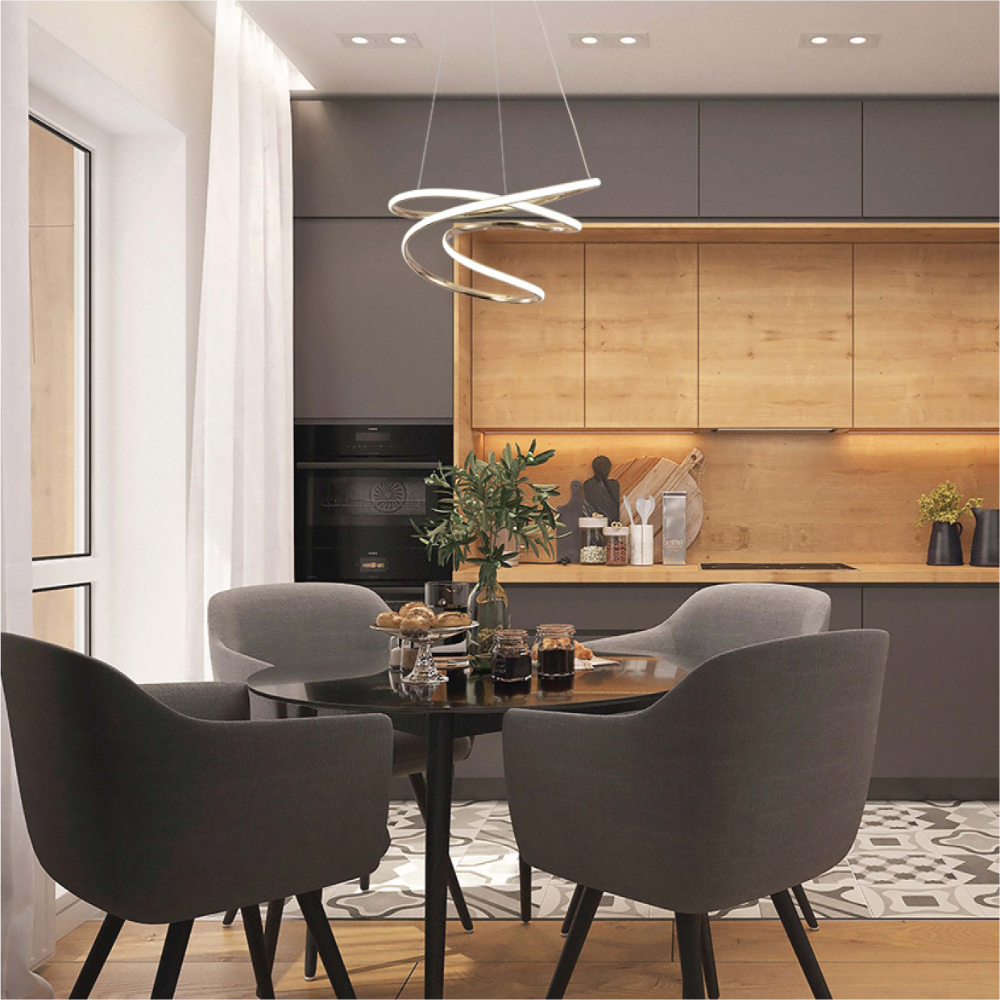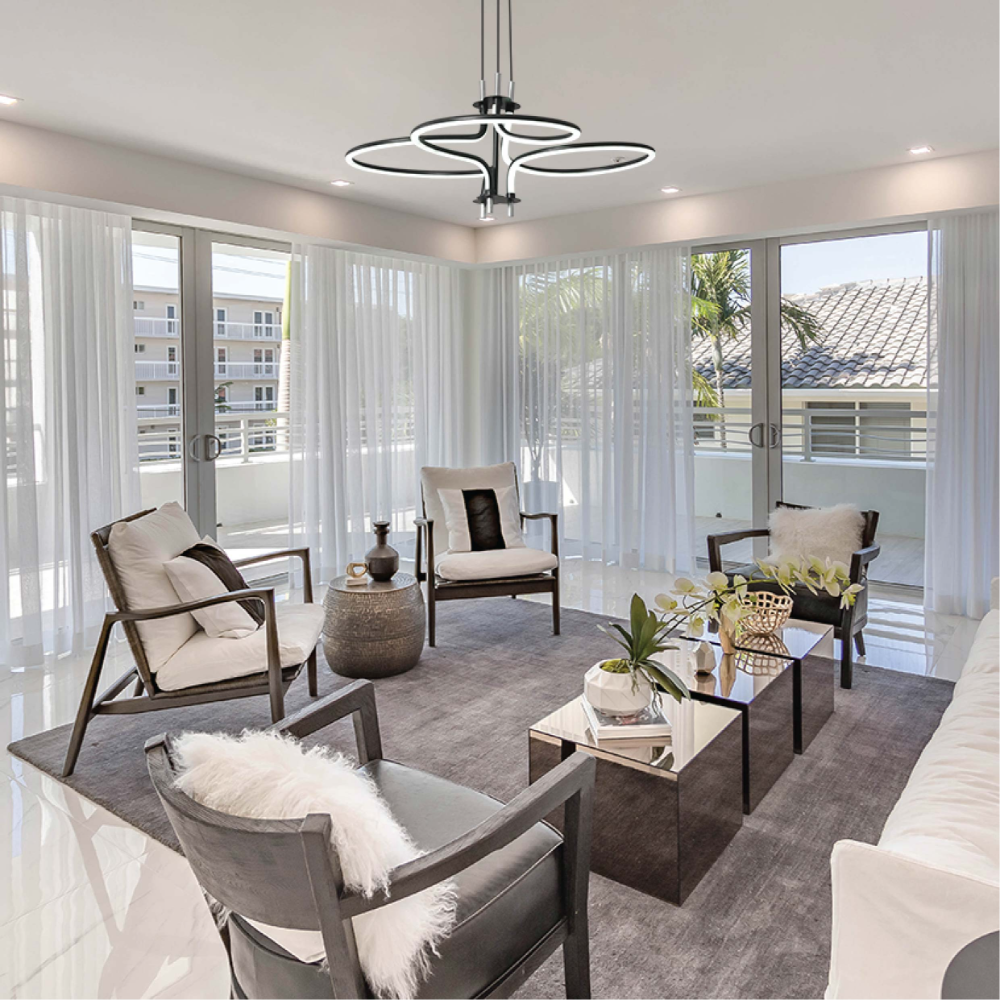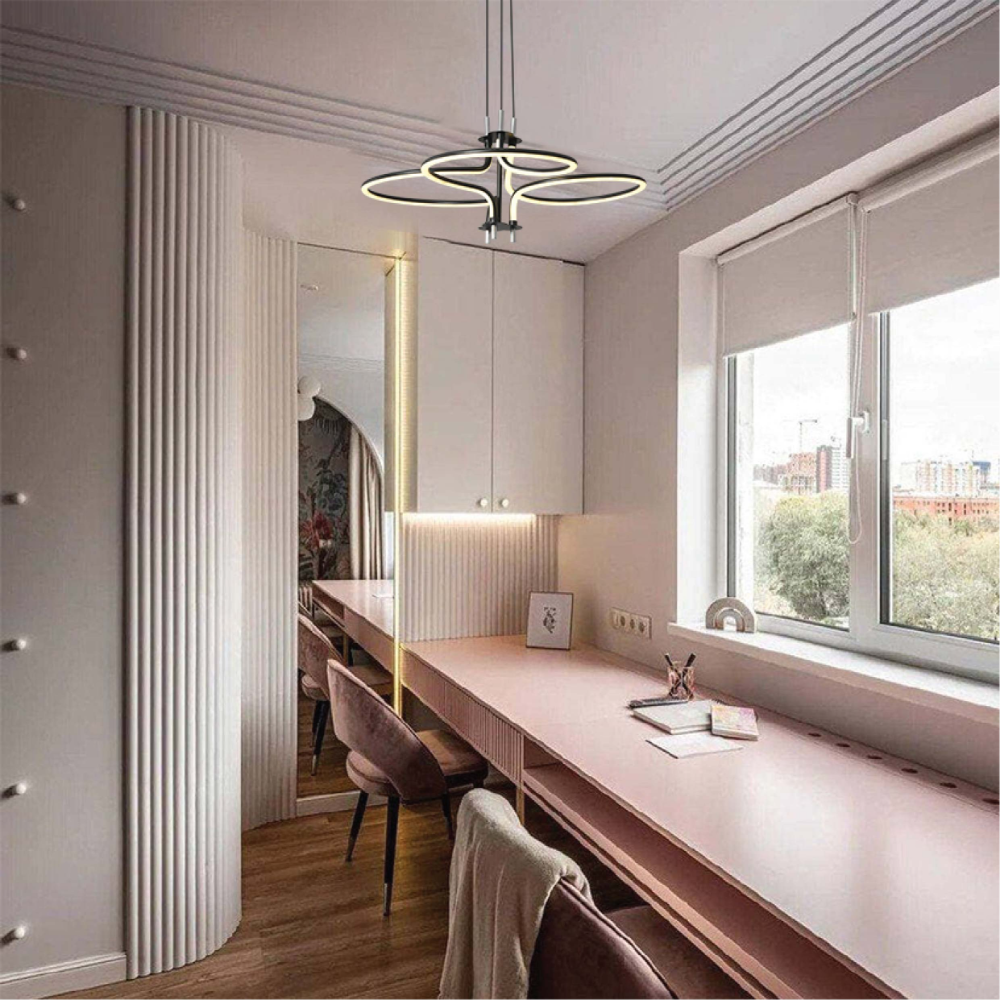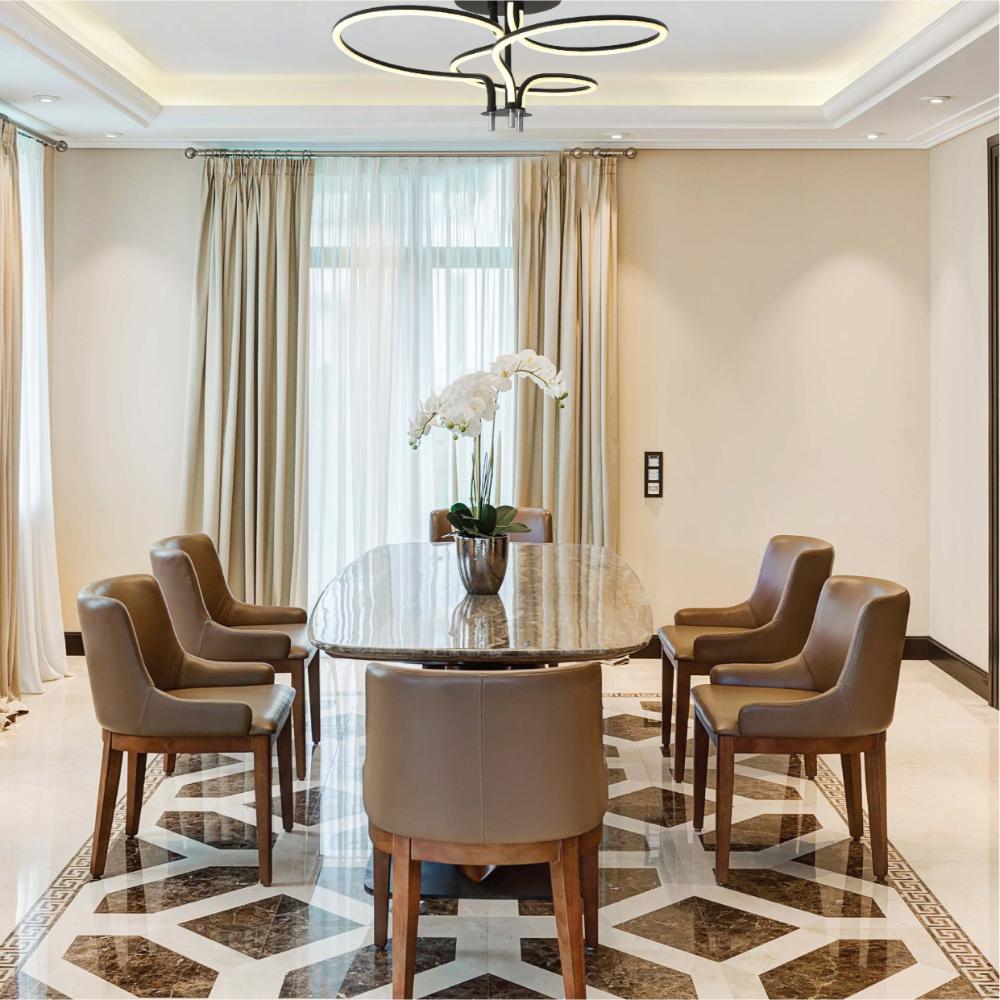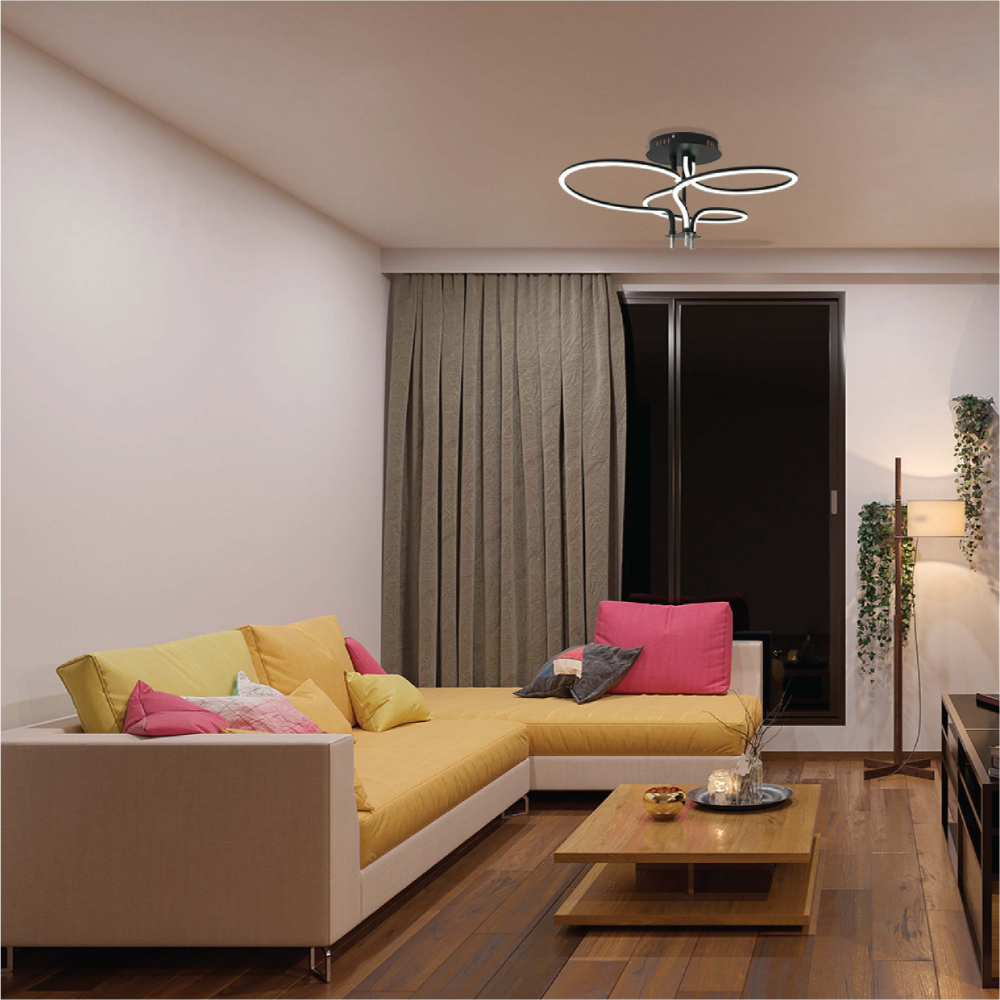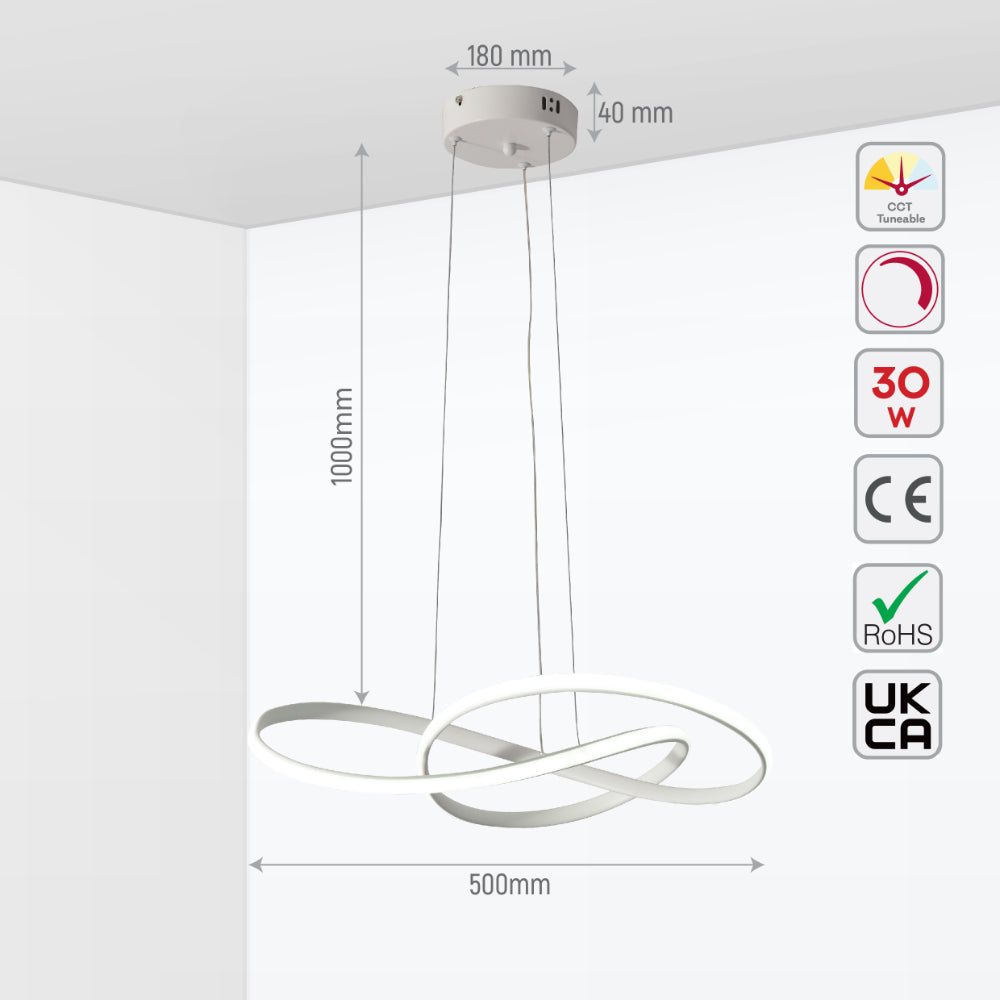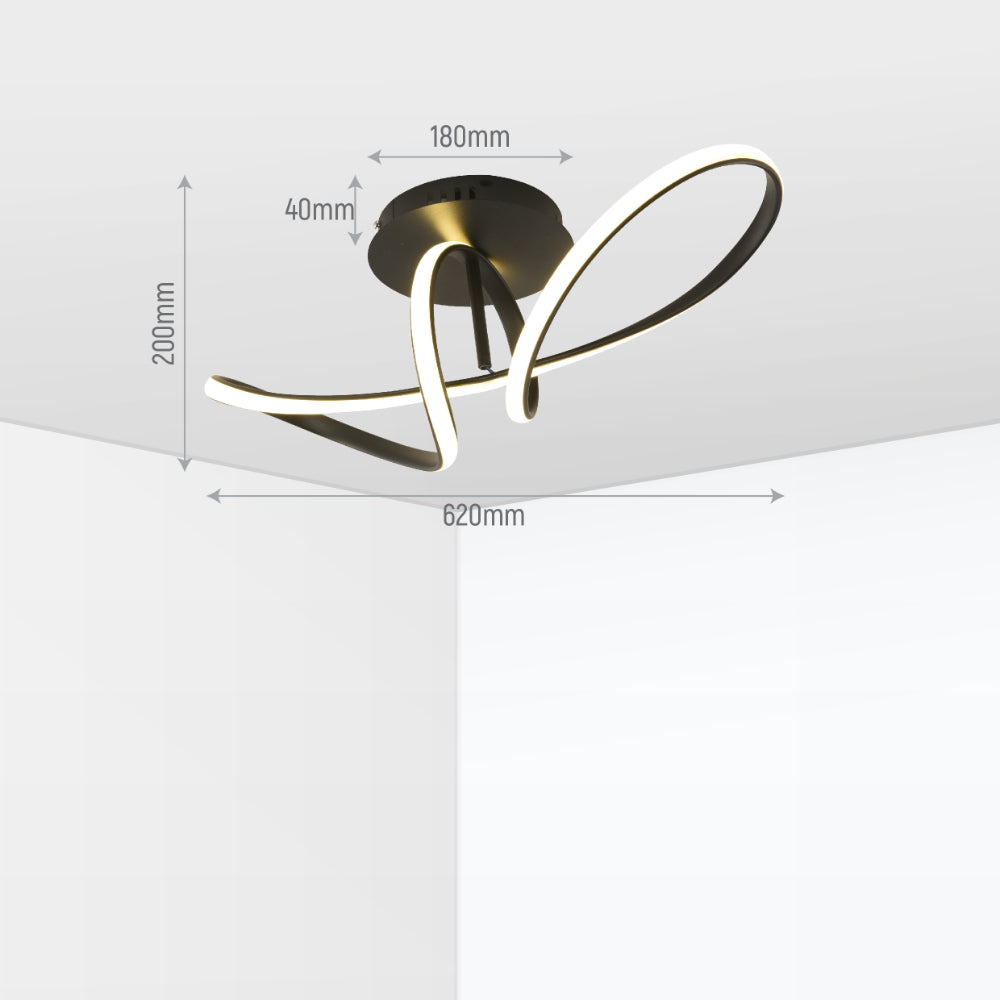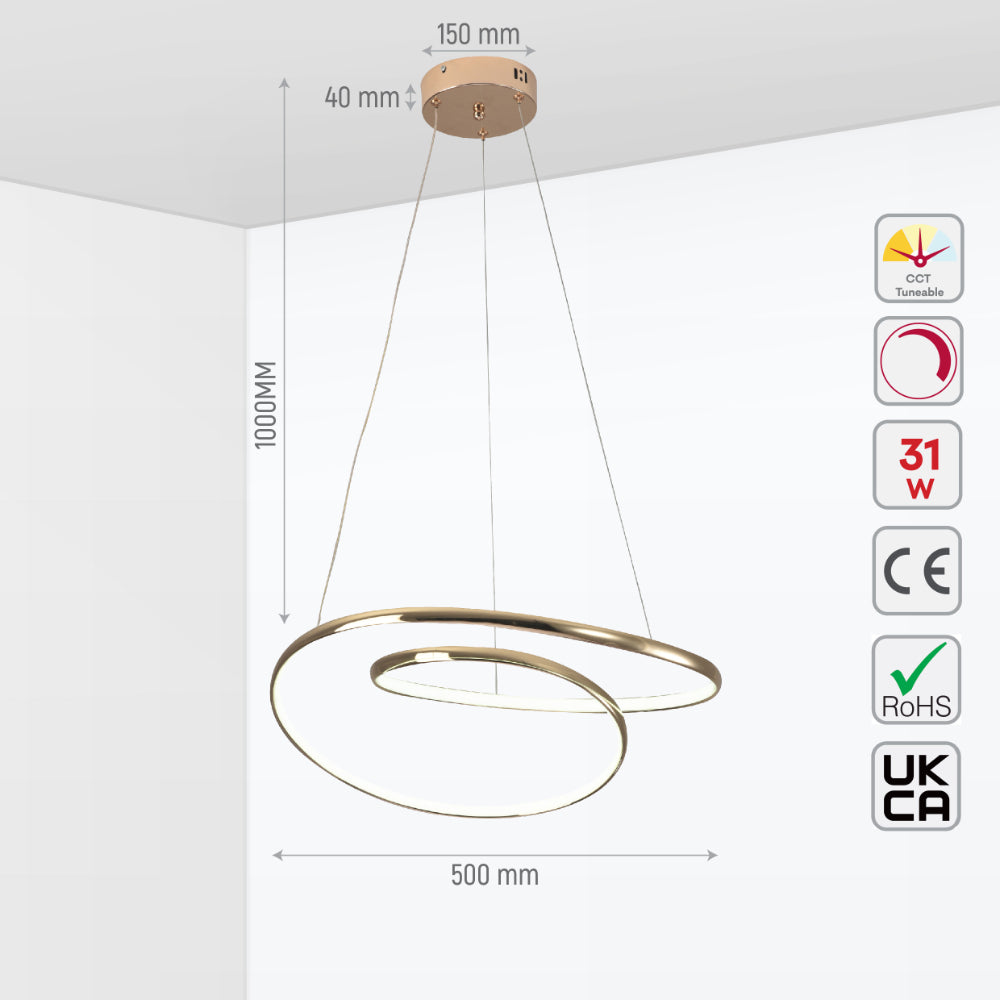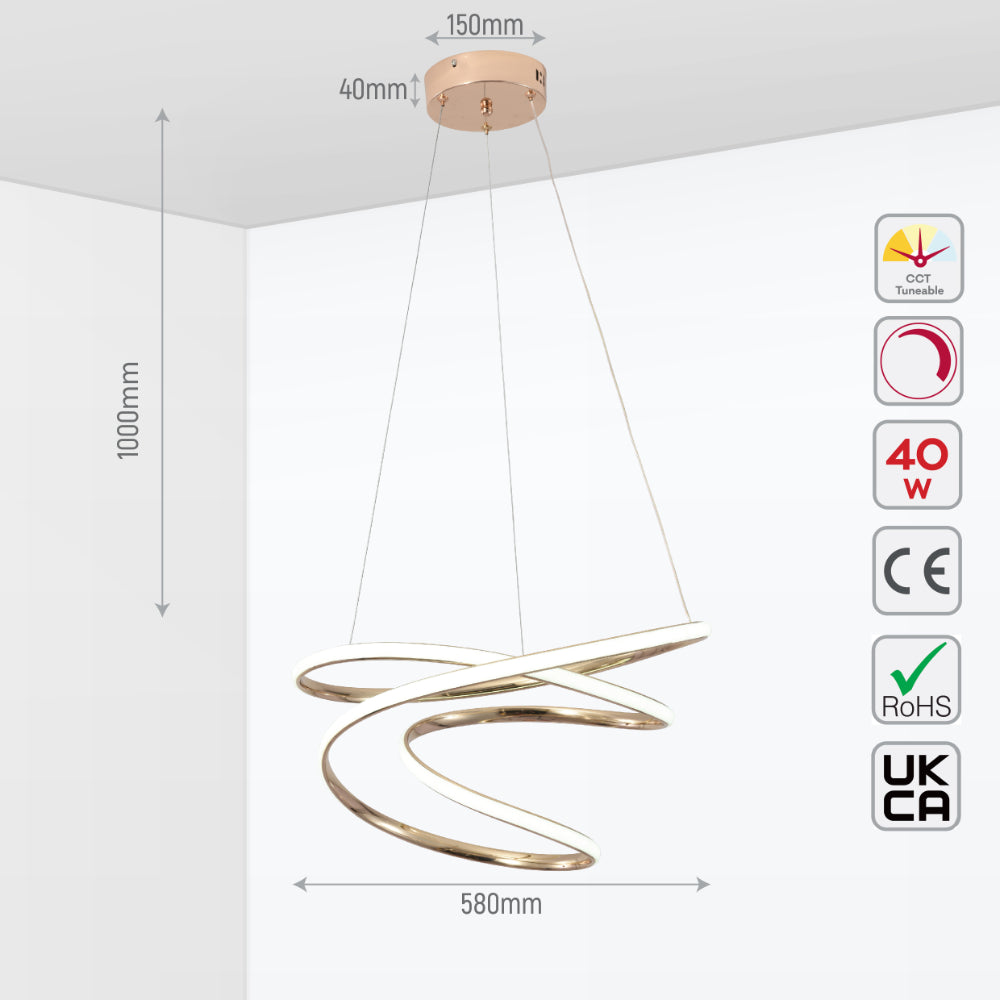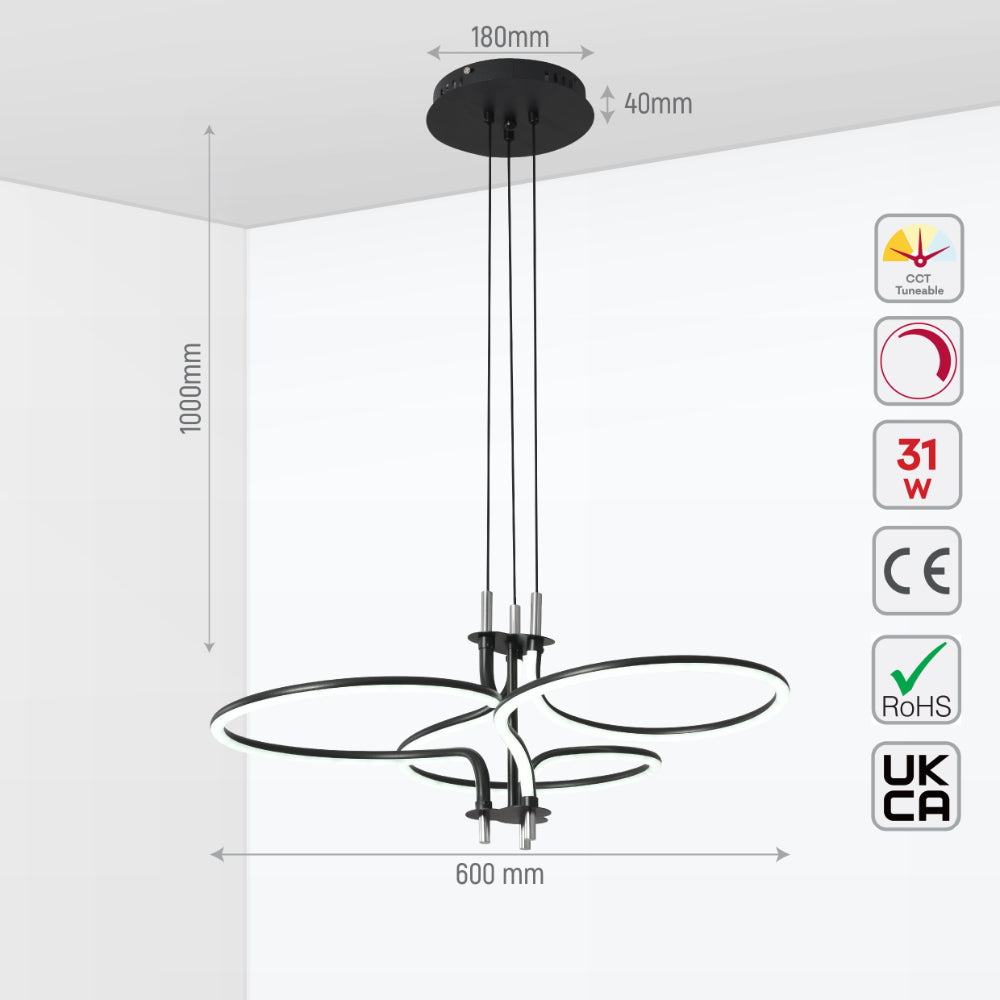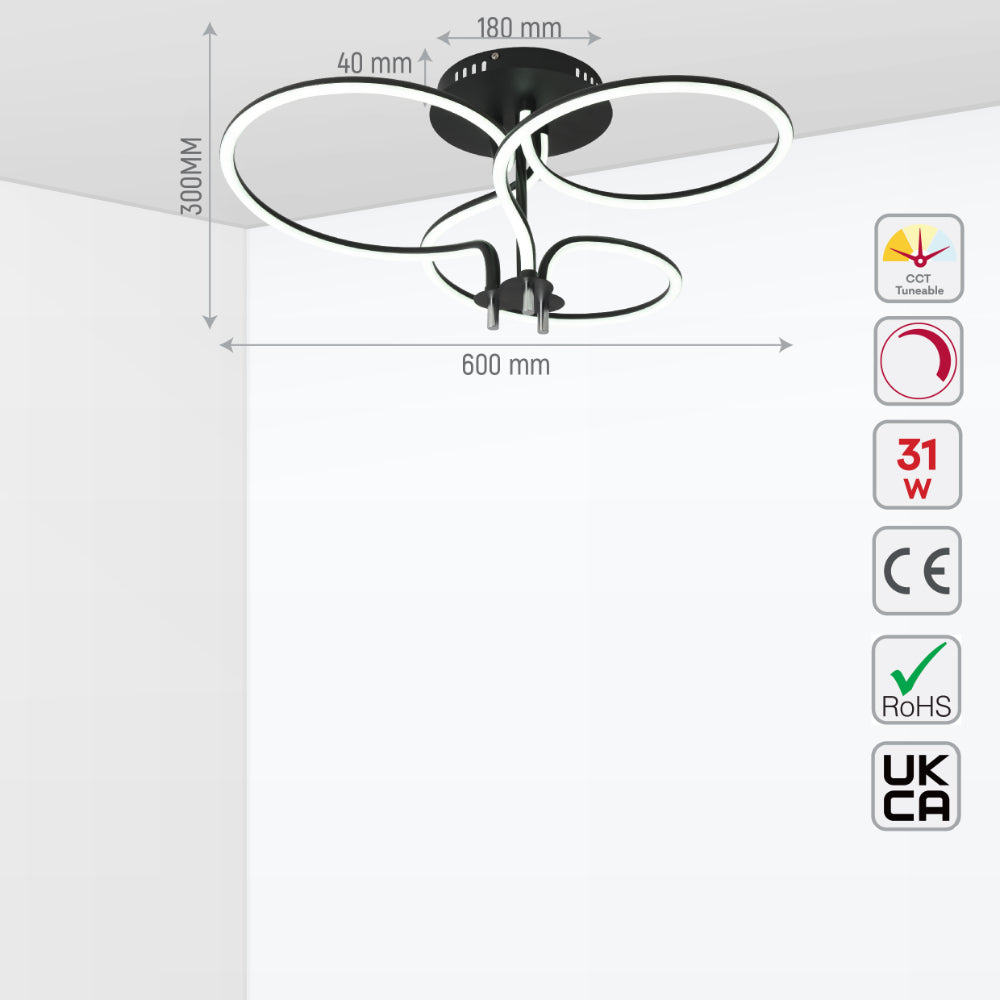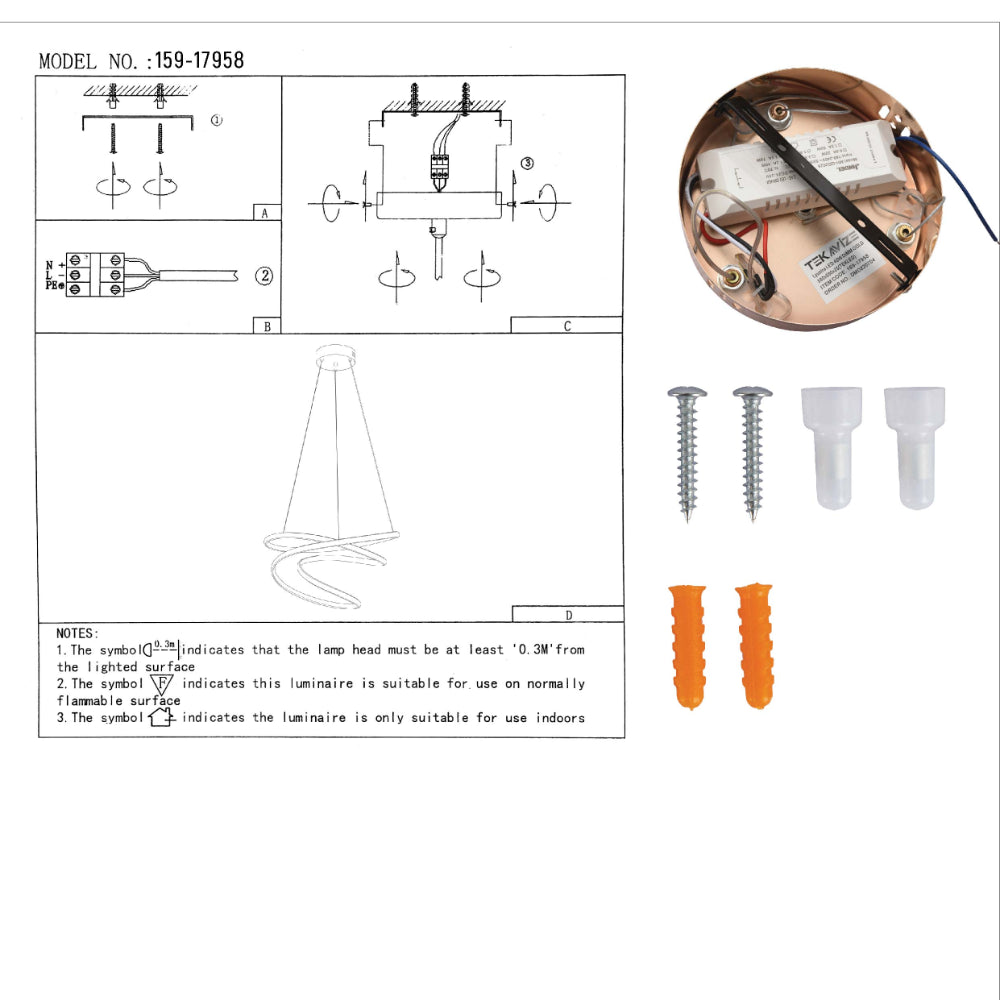 TEKLED
Geometric Elegance LED Ceiling Light Series | Trefoil & Helix Designs | Remote-Controlled Ambiance - Triple Helix.
Geometric Elegance LED Ceiling Light Series | Trefoil & Helix Designs | Remote-Controlled Ambiance
1. Trefoil Knot Suspended Light:
The centerpiece of our collection is the trefoil knot suspended ceiling light, embodying a blend of art and light. This 500mm piece, with its seamless integration of opal diffuser and aluminum, is suspended by adjustable cords. Its unique knot shape brings a touch of mathematical elegance to any space.
2. Trefoil Knot Semi-Flush Light:
Adapting the trefoil design into a semi-flush format, this version is affixed directly to the ceiling, creating a striking focal point. The contrast of black metal against the opal diffuser sections adds a modern, sophisticated touch, ideal for spaces with lower ceilings.
3. Connected Helix Design:
Our third design takes inspiration from the helix but connects the ends, forming a continuous loop. The exterior is beautifully gold-plated, while the interior features an opal diffuser for soft, even lighting. Suspended with three cords, this design adds a golden, spiraling accent to any room.
4. Circular Pipe Formation Light:
The final piece in our collection features three pipes that loop from an upper to a lower plate, forming a full circle when viewed from below. The lower half of each pipe serves as the light source with an opal diffuser, contrasting with the black metal of the upper half. This geometric marvel creates the illusion of floating circles, adding a contemporary edge to the space.
Modern Functionality:
Each light in the series is equipped with its own remote control, allowing for dimming and tuning of the color temperature. Please note that these lights are designed to be controlled exclusively via their remote controls and can only be switched on or off through wall switches.
Versatile Placement and Decor Compatibility:
The Geometric Elegance LED Ceiling Light Series transcends traditional lighting, offering versatile solutions for various spaces and design styles. Whether illuminating a living room, foyer, kitchen, or dining area, each piece adds a distinct character. The trefoil designs are particularly suited for contemporary and minimalist interiors, where their intricate forms can serve as artistic centerpieces. The connected helix light, with its gold finish, complements modern luxury or glam decor, adding a sophisticated twist. The circular pipe formation light, merging opal and black metal, aligns well with industrial and modernist themes, ideal for settings like trendy cafes or bistros. These lights not only provide illumination but also act as conversation starters, blending seamlessly with various decor types from Bohemian to Scandinavian, enhancing the ambiance of both residential and commercial settings.
Technical Specifications
| | |
| --- | --- |
| Product Code | 159-17932 | 159-17934 | 159-17936 | 159-17958 | 159-17964 | 159-17962 |
| Name | Geometric Elegance LED Ceiling Light Series | Trefoil & Helix Designs | Remote-Controlled Ambiance |
| Model | Modern Chandelier, Art Deco, Nordic |
| Power | 30W | 20W | 31W | 40W | 31W | 31W |
| Power Source | Hardwired |
| Voltage | 220/240Vac 50/60Hz |
| Lamp Holder Type | Built-in LED |
| Protection Class | Class II |
| Dimmability | Dimmable and CCT Tunable via 2.4GHz Remote Controller |
| Light Source | SMD LED |
| Lumen | 2400 lm | 1350 lm | 3050 lm | 3320 lm | 2100 lm | 2100 lm |
| Luminous efficacy | 77Lm/W | 68Lm/W | 100Lm/W | 85Lm/W | 68Lm/W | 68Lm/W |
| CRI | >80 |
| CCT (Kelvin) | 3000K Warm White 4000K Cool White 6000K Cool Daylight |
| IP Class | IP20 |
| Mount Type | Suspended |
| Product Dimensions (L x W x H) (D x H) | 500*500*H1000 mm | L620*200*H200 mm | D500*H1000 mm | D580*H1000 mm | D600*H1000 mm | D600*H300mm |
| Product Length | 500 mm | 620 mm | 500 mm | 580 mm | 600 mm | 600mm |
| Shape | Circle |
| Material | Aluminium, PP, Steel |
| Product Colour | White | Black | Gold, Opal |
| Paint Type | Powder Coating | Electroplating |
| Shade Material | No-Shade |
| Size of Rose | D150*H40 mm | D180*40mm | D150*40mm | D150*40mm | D180*40mm | D180*40mm |
| Suspension Type | Cord and wires |
| Suspension Length | 1000mm |
| Adjustable Suspension | Yes |
| Function Mode | Dimming and White tuning via 2.4GHz Remote Controller |
| Driver Type | Constant Voltage Driver |
| Driver Power | 30W | 20W | 30W | 40W | 30W | 30W |
| Driver Input Voltage | 220~240V |
| Driver Output Voltage | 24-35V |
| Driver Output Current | 900 mA | 600 mA | 900 mA | 1200 mA | 900 mA | 900 mA |
| Operating Temperature (°C) | -20/+45 C |
| Energy Rating | G |
| Warranty | 3 year |
| Box Dimension (L x W x H) | 560*100*560mm | 680*260*260mm | 560*100*560mm | 560*100*560mm | 660*330*660mm | 660*330*660mm |
| Net Weight | 1kg | 1kg | 1.5kg | 1kg | 1kg | 1kg |
| Gross Weight | 2 kg | 2 kg | 2.5 kg | 2 kg | 2 kg | 2kg |
| Box Content | 1Light fixture,User manual*1,1Remote control | 1Light fixture,User manual*1,1Remote control | 1Light fixture,User manual*1,1Remote control | 1Light fixture,User manual*1,1Remote control | 1Light fixture,User manual*1,1Remote control | 1Light fixture,User |
| Pieces/Box | 1 |
| Certifications | UKCA, CE, RoHS |