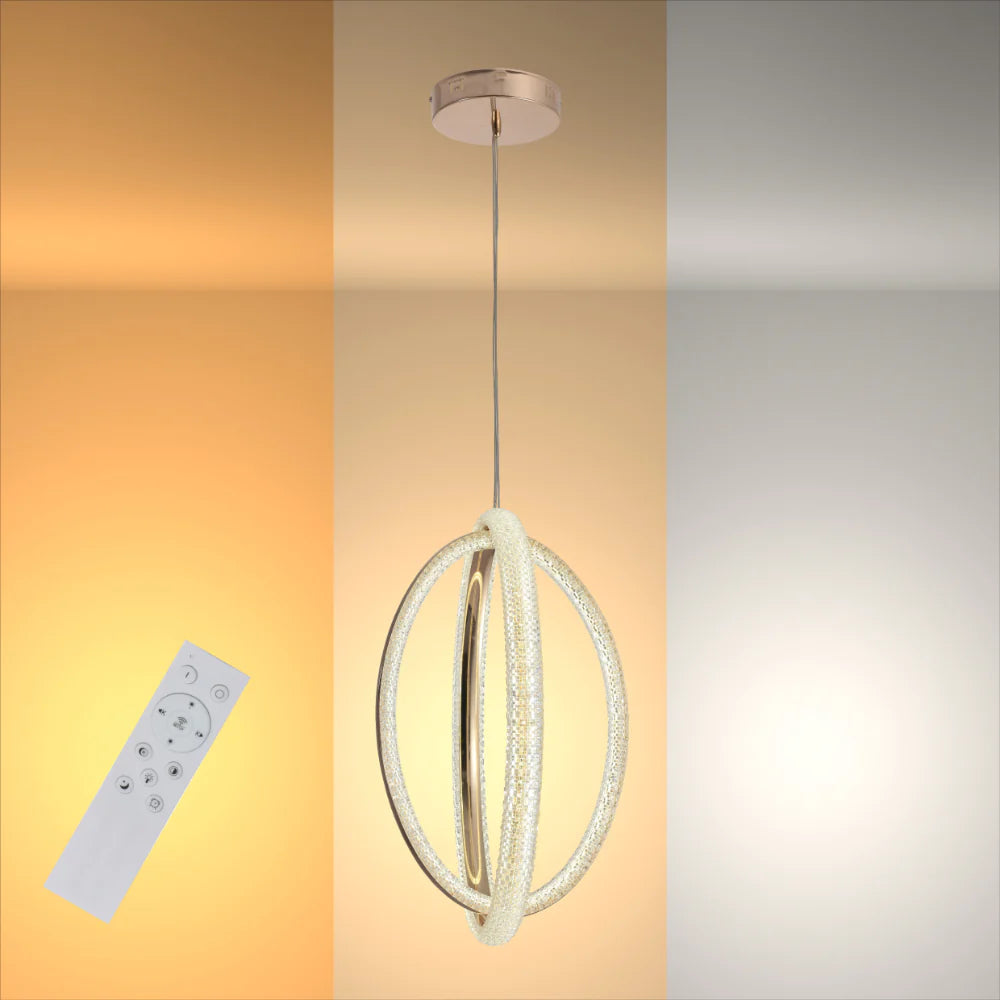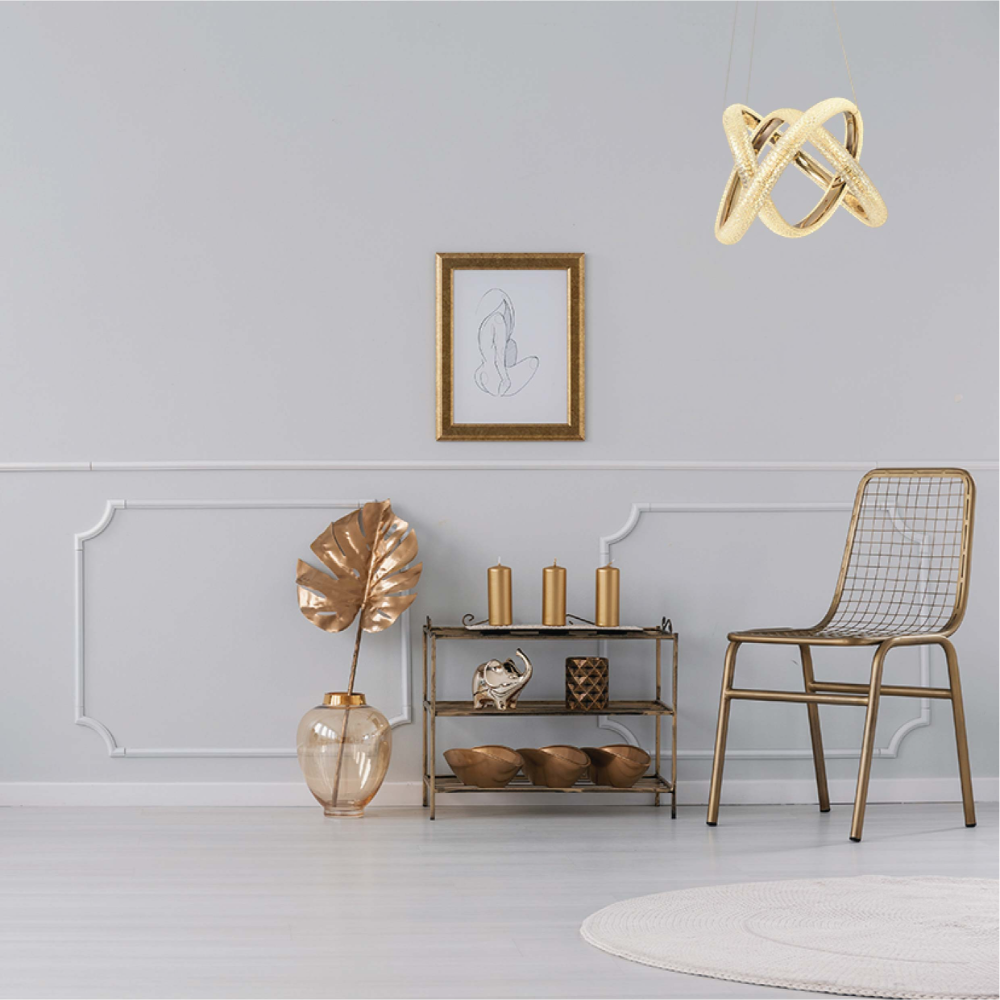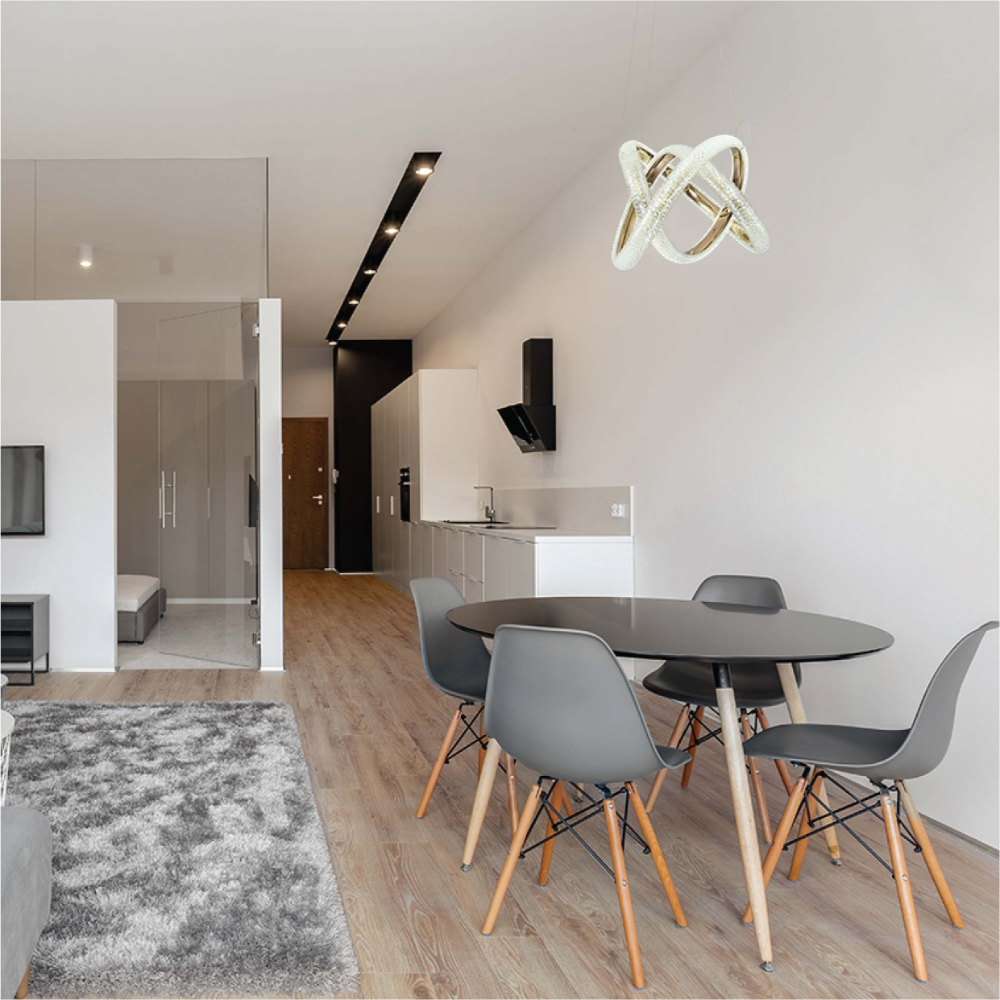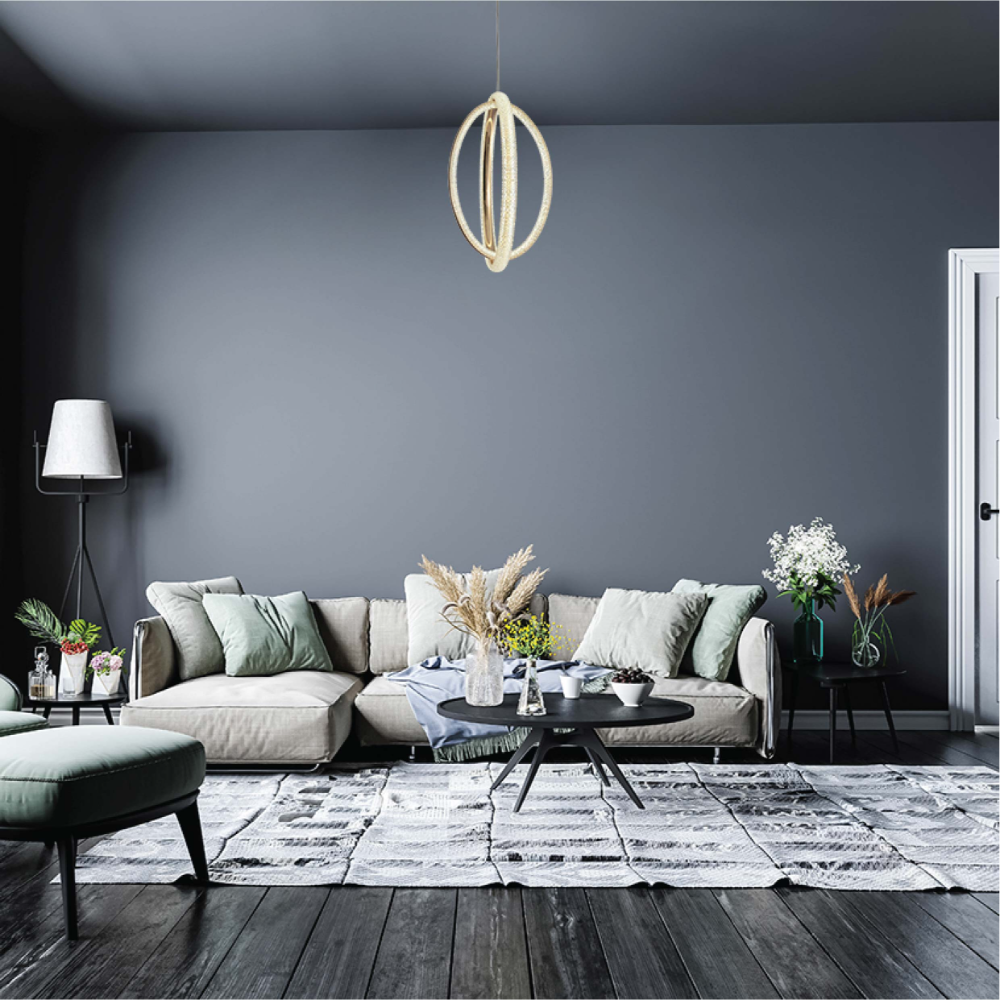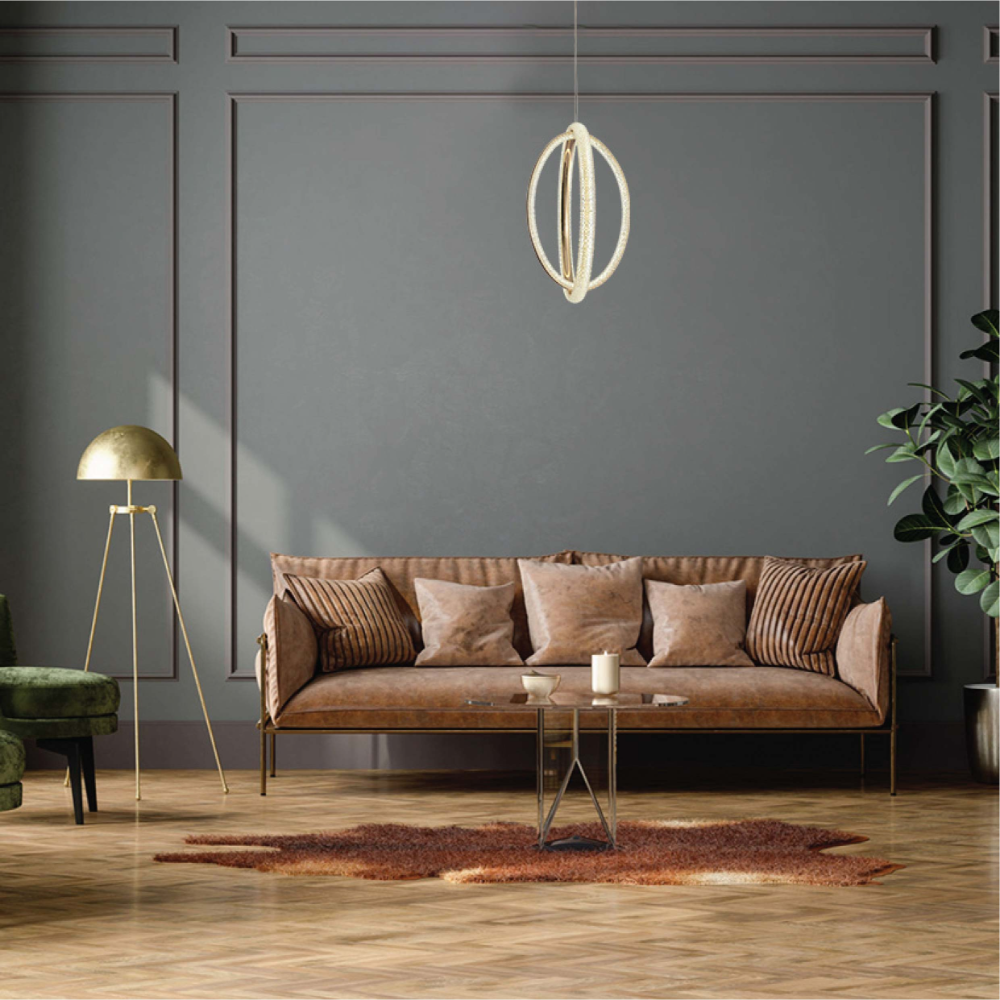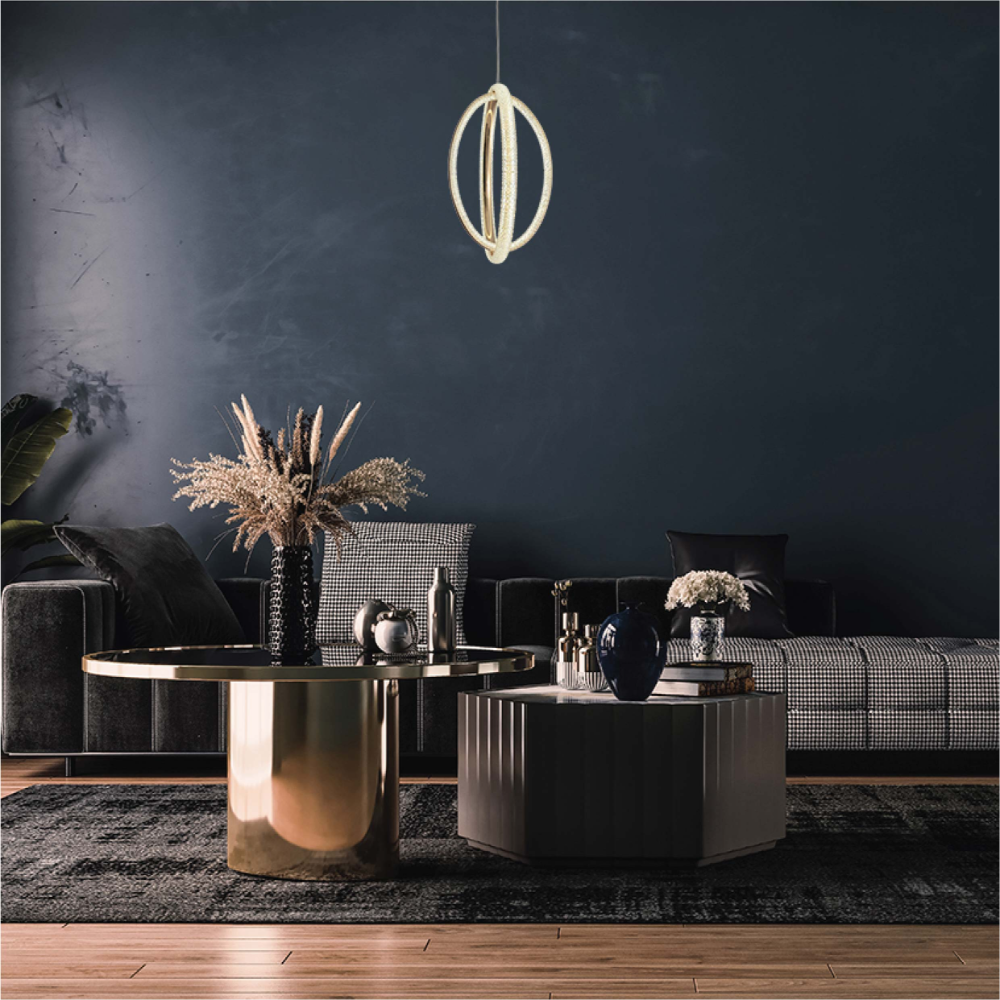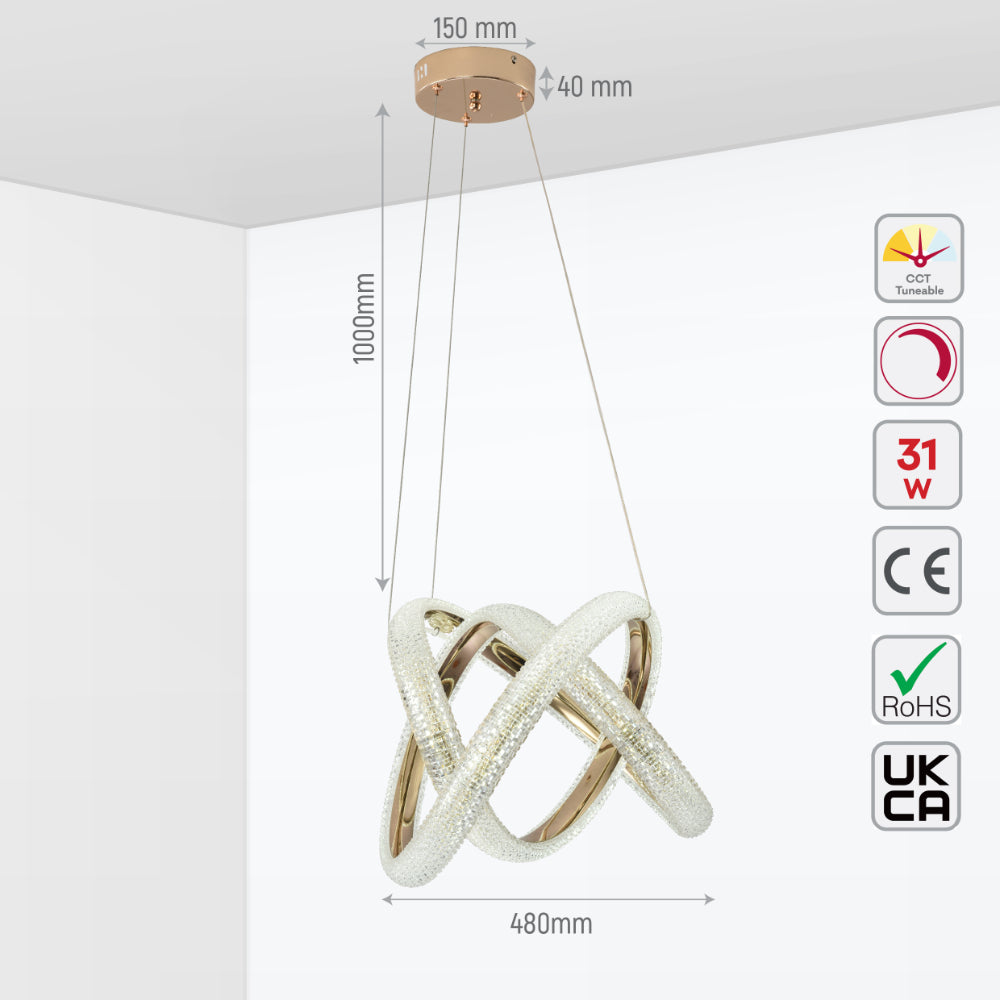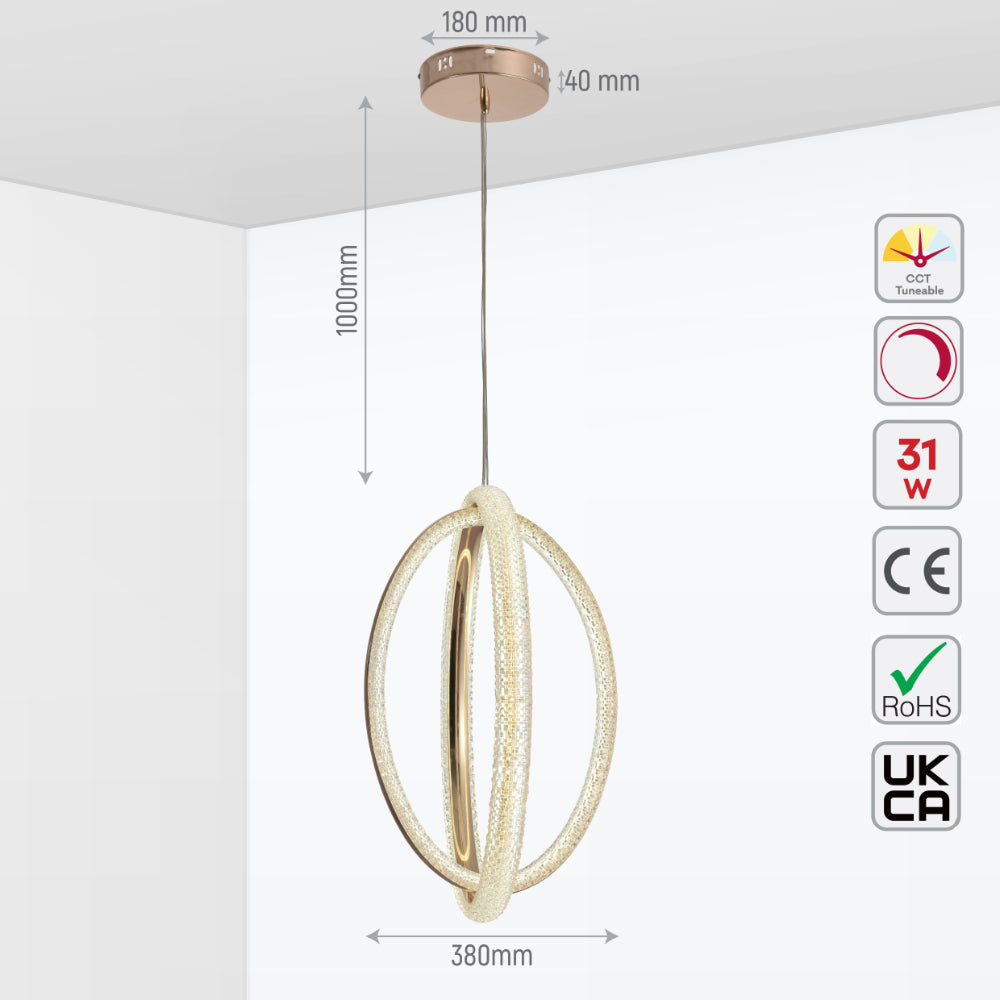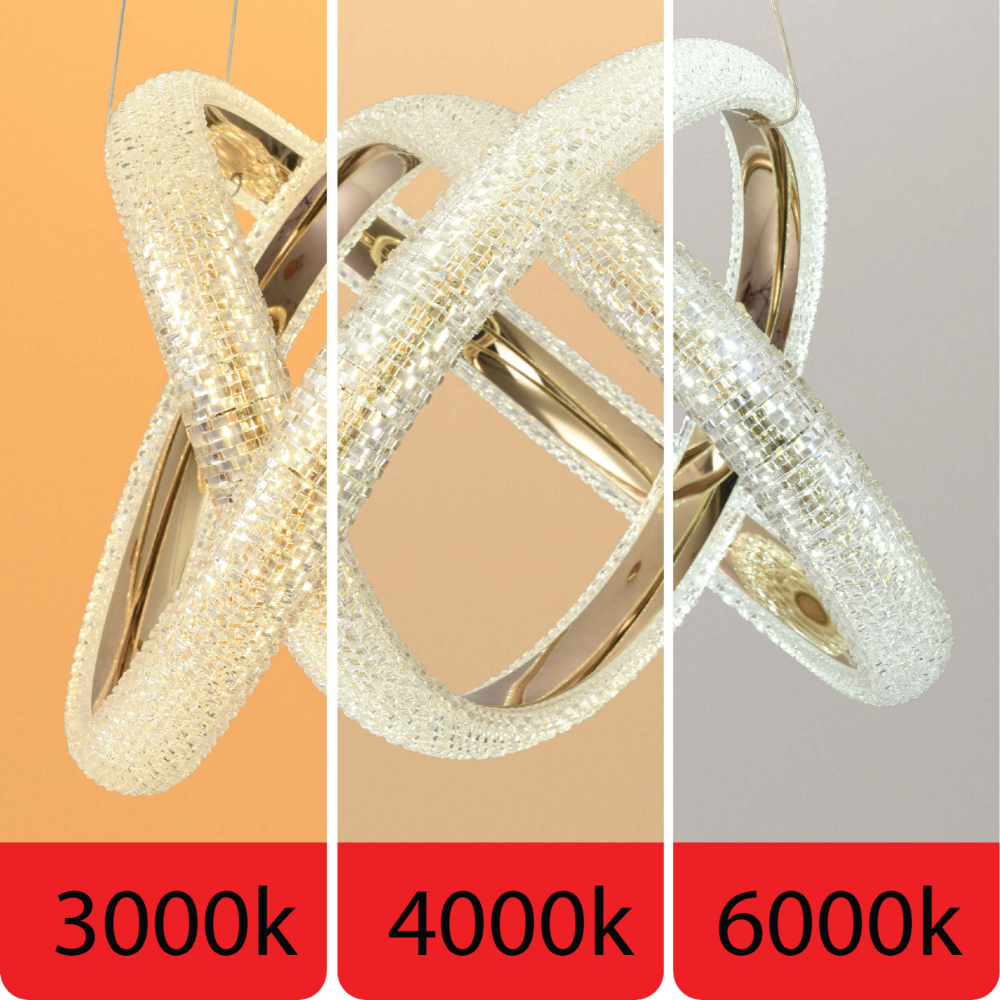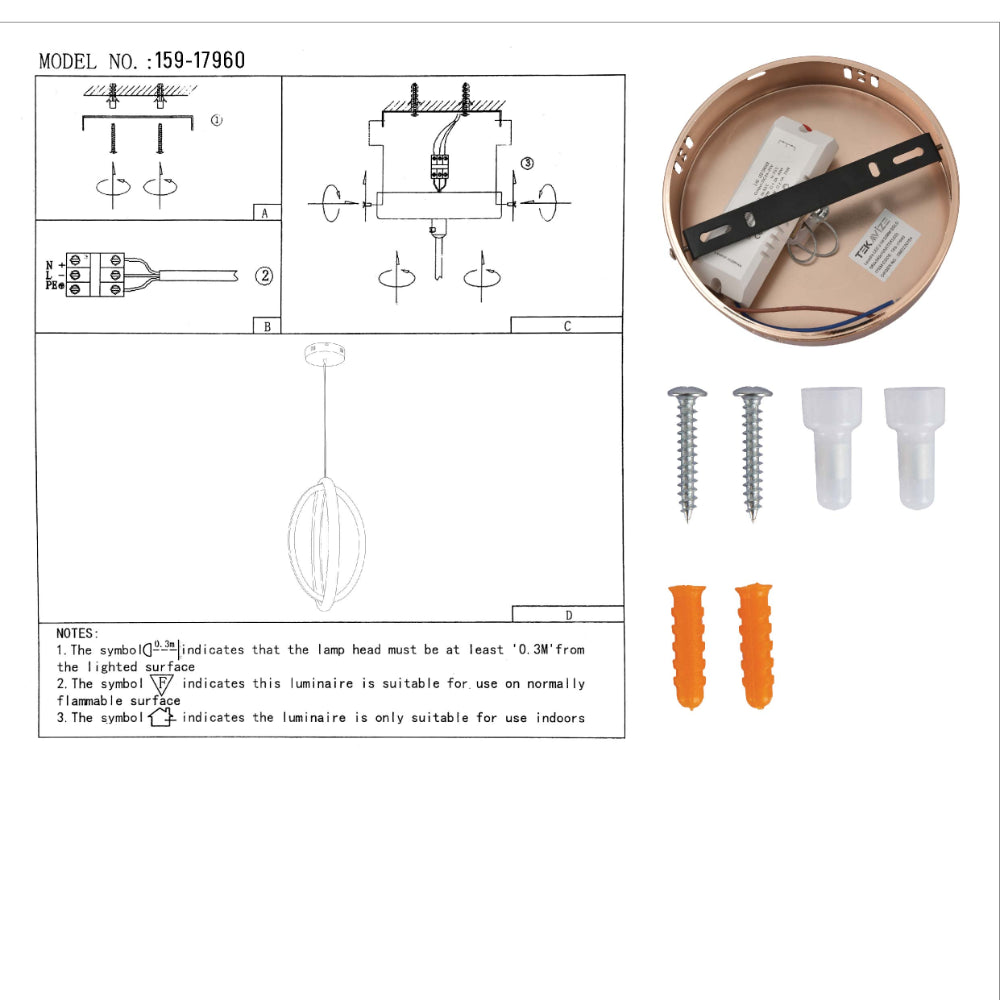 TEKLED
Glamour Rings & Spiral LED Ceiling Light Sculpture - Spiral.
Glamour Rings & Spiral LED Light Sculpture
Introducing the Glamour Rings & Spiral LED Light Sculpture, where modern art meets sophisticated lighting. This collection features two distinct, yet equally stunning designs, each blending shiny gold with crystal-like PMMA to create a breathtaking visual effect.

Design and Description
Variant 1, the Spiral Sculpture, showcases a gold interior spiral encased in crystal PMMA, creating a mesmerizing light display.
Variant 2 features two concentric rings, with the smaller ring fitting perfectly into the larger one. Both crafted from gold and crystal PMMA, these rings can be adjusted for various angles, adding a dynamic element to the design. Each variant measures 48cm and 38cm respectively in length and height, forming a harmonious balance in size and form.
Usage and Functionality
These sculptures are more than just lighting fixtures; they're statement pieces that can transform any room. The adjustable drop length, up to 1m, and the ability to dim and tune the white light make them versatile for different spaces and moods. Whether it's the spiraling elegance of Variant 1 or the interlocking harmony of Variant 2, these lights are sure to captivate and illuminate.

The Glamour Rings & Spiral LED Light Sculpture collection is an epitome of contemporary elegance. These lights don't just illuminate; they inspire, making them perfect for anyone looking to add a touch of modern glamour to their space.
Technical Specifications
| | |
| --- | --- |
| Product Code | 159-17956 | 159-17960 |
| Name | Glamour Rings & Spiral LED Light Sculpture |
| Model | Modern Chandelier, Art Deco, Nordic |
| Power | 31W | 31W |
| Power Source | Hardwired |
| Voltage | 220/240Vac 50/60Hz |
| Lamp Holder Type | Built-in LED |
| Protection Class | Class II |
| Dimmability | Dimmable and CCT Tunable via 2.4GHz Remote Controller |
| Light Source | SMD LED |
| Lumen | 3150 lm | 3350 lm |
| Luminous efficacy | 100Lm/W | 105Lm/W |
| CRI | >80 |
| CCT (Kelvin) | 3000K Warm White 4000K Cool White 6000K Cool Daylight |
| IP Class | IP20 |
| Optic Material | PC |
| Mount Type | Suspended |
| Product Dimensions (L x W x H) (D x H) | D480*H1000 mm | 380*380*H1000 mm |
| Product Length | 480 mm | 380 mm |
| Shape | Circle |
| Material | Steel, Aluminium, PC |
| Product Colour | Gold, Clear |
| Paint Type | Electroplating |
| Shade Material | No-Shade |
| Size of Rose | D150*40mm | D180*40mm |
| Suspension Type | Cord and wires |
| Suspension Length | 1000mm |
| Adjustable Suspension | Yes |
| Function Mode | Dimming and White tuning via 2.4GHz Remote Controller |
| Driver Type | Constant Voltage Driver |
| Driver Power | 30W | 30W |
| Driver Input Voltage | 220~240V |
| Driver Output Voltage | 24-35V |
| Driver Output Current | 900 mA | 900 mA |
| Operating Temperature (°C) | -20/+45 C |
| Energy Rating | F |
| Warranty | 3 year |
| Box Dimension (L x W x H) | 560*300*390mm | 660*100*450mm |
| Net Weight | 4kg |
| Gross Weight | 5 kg | 5 kg |
| Box Content | 1Light fixture,User manual*1,1Remote control | 1Light fixture,User manual*1,1Remote control |
| Pieces/Box | 1 |
| Certifications | UKCA, CE, RoHS |