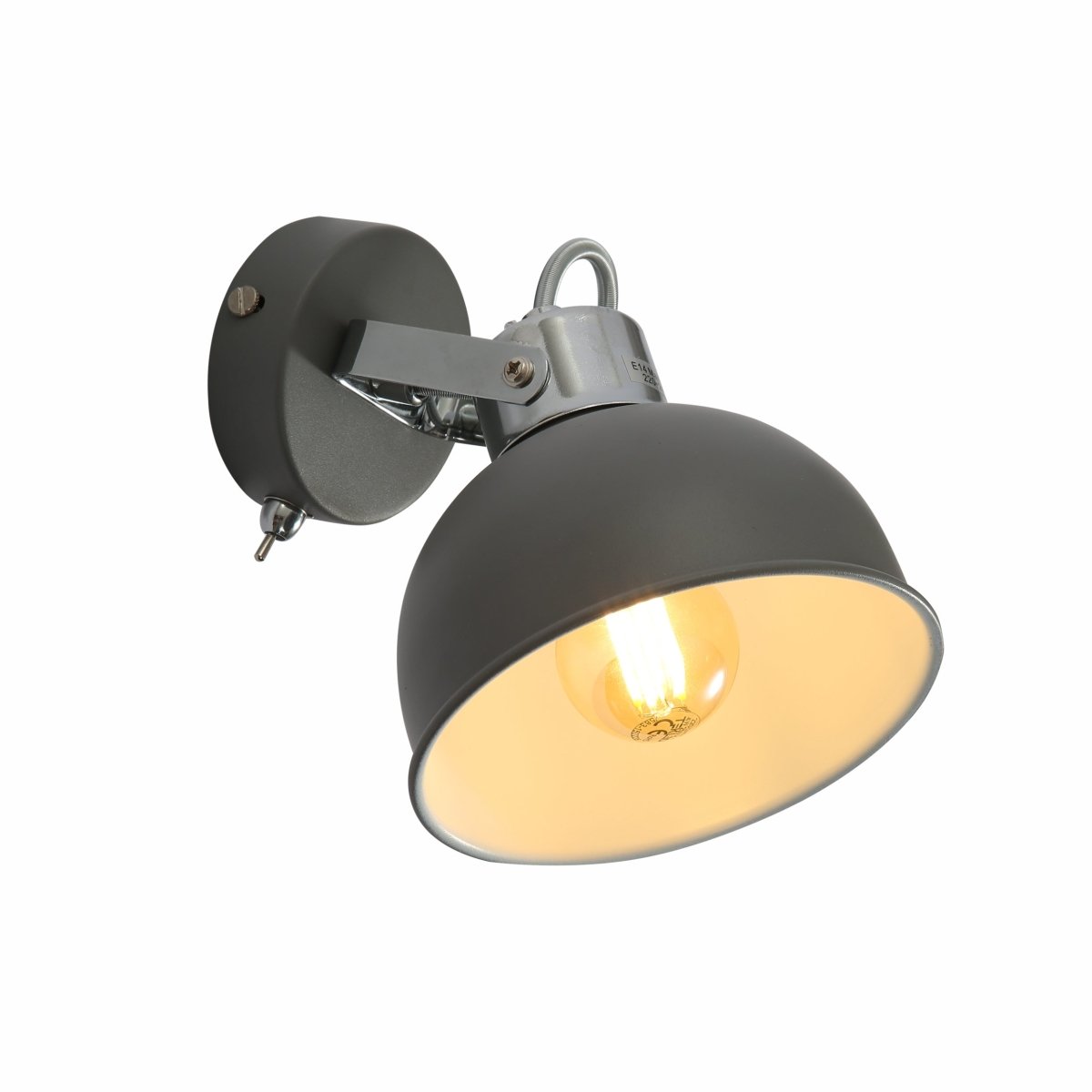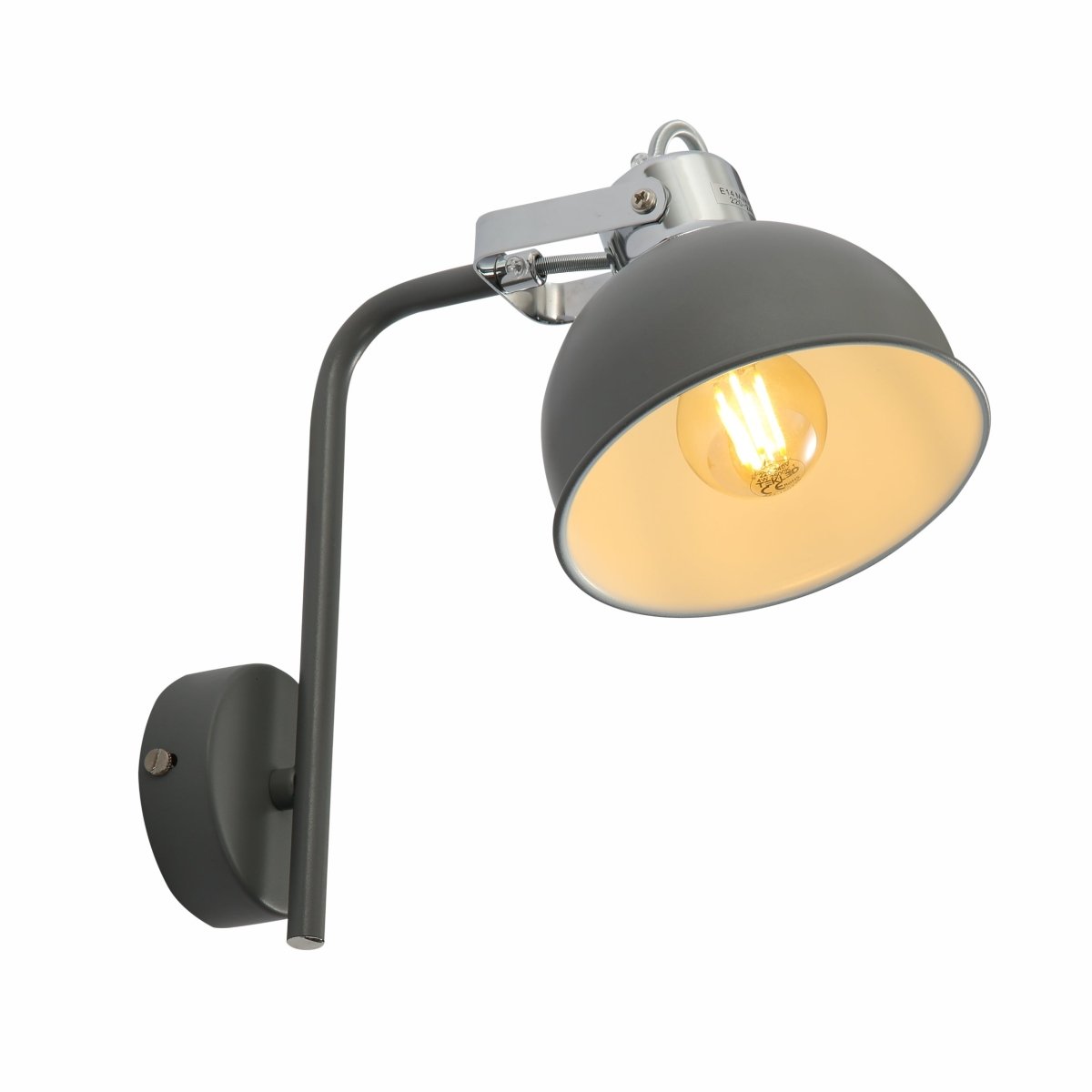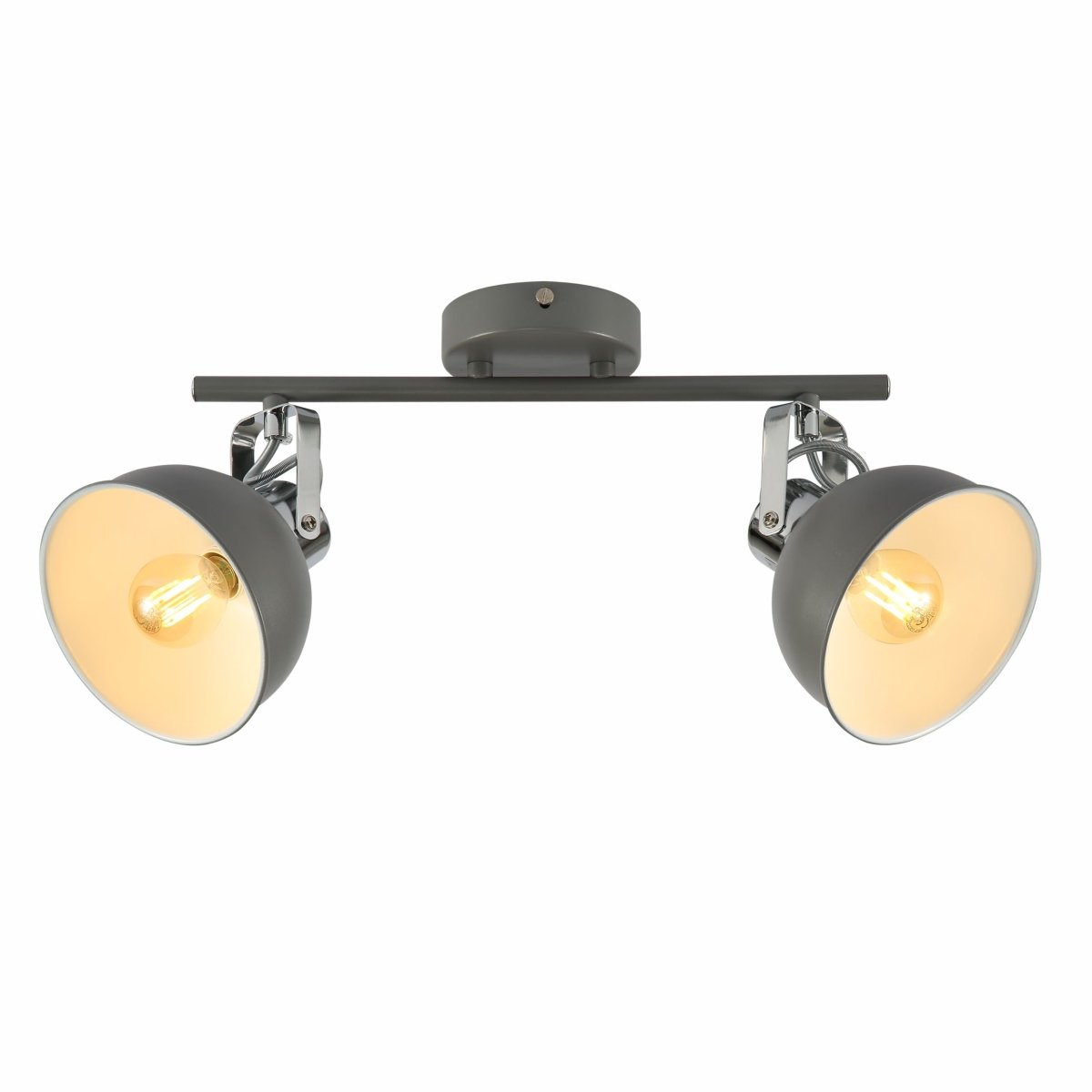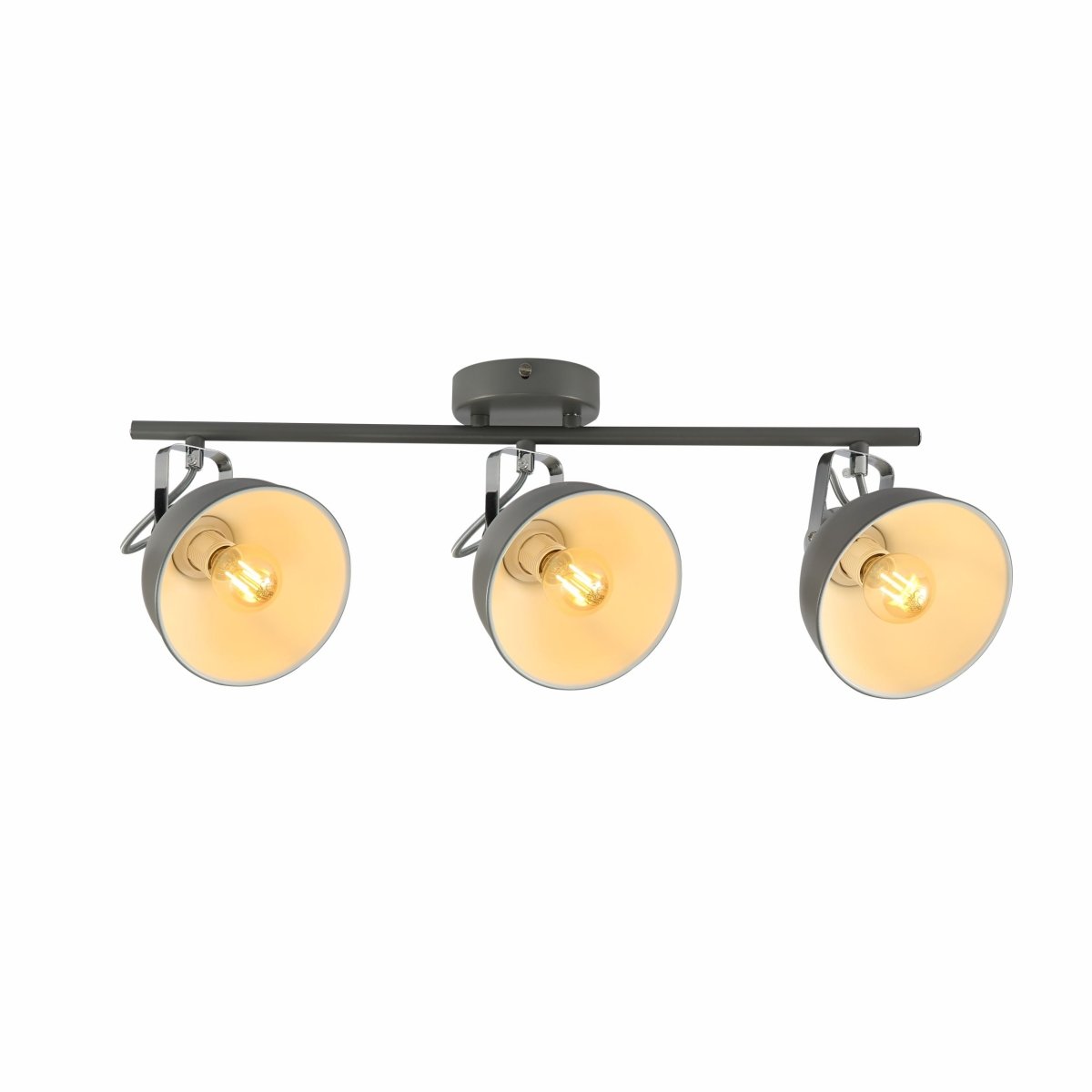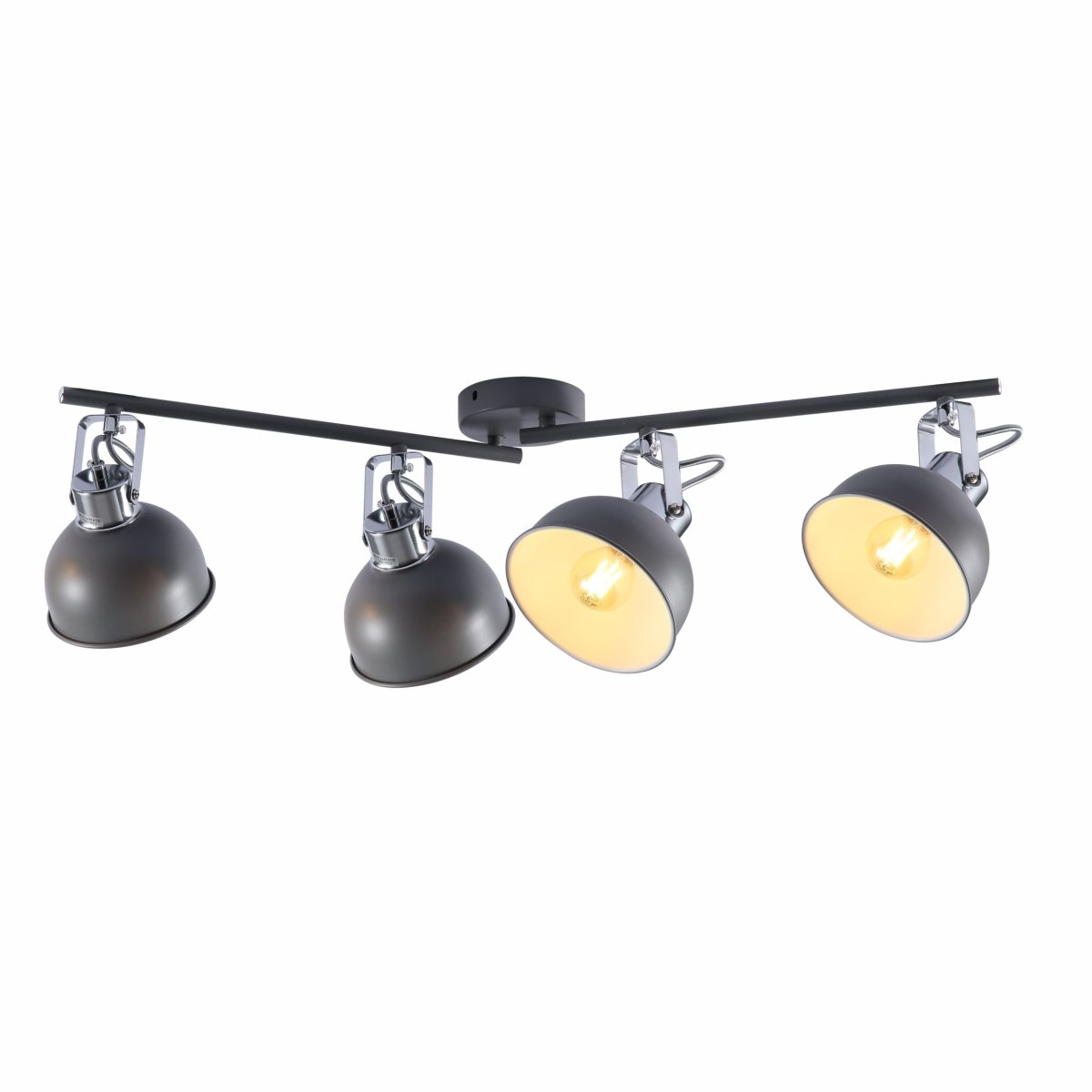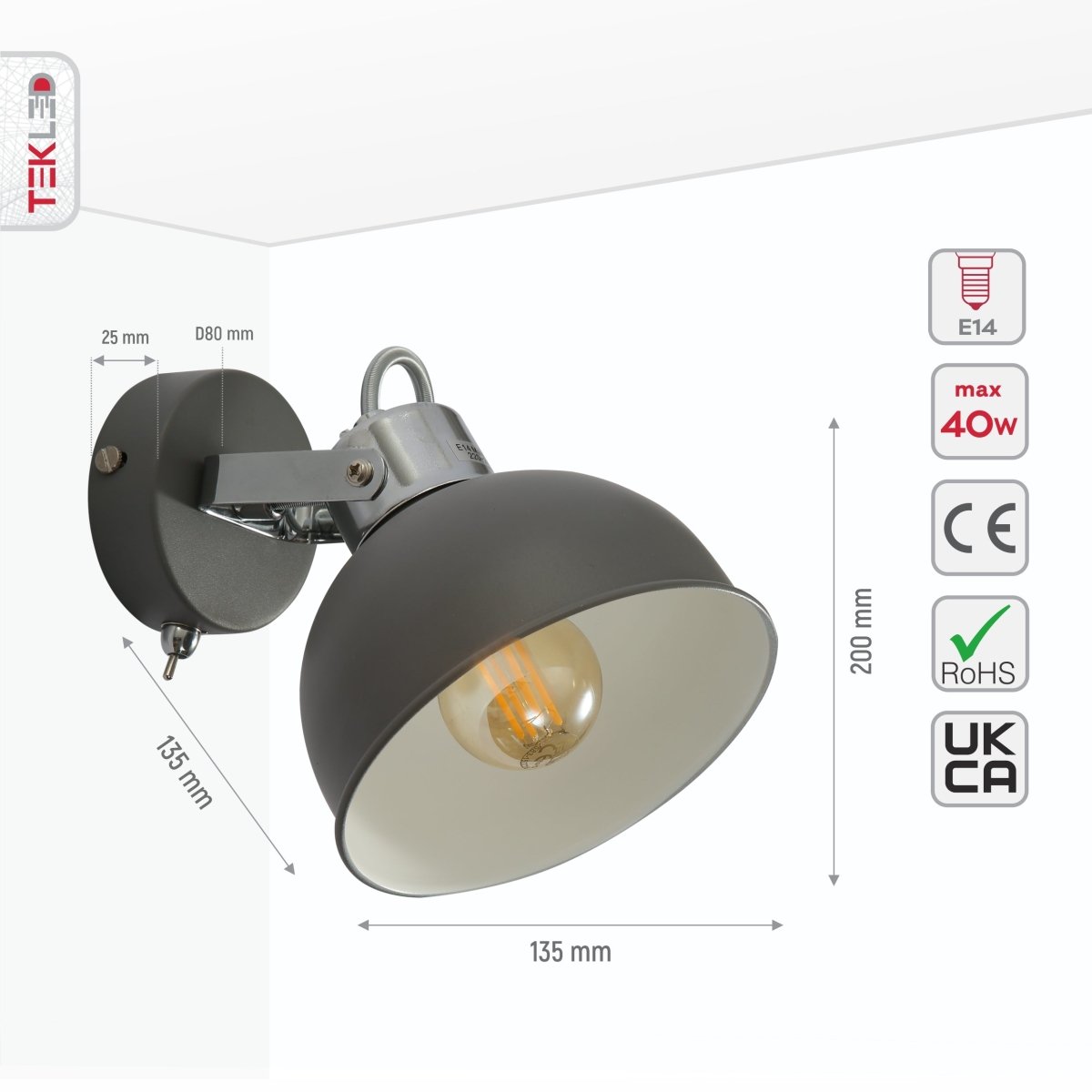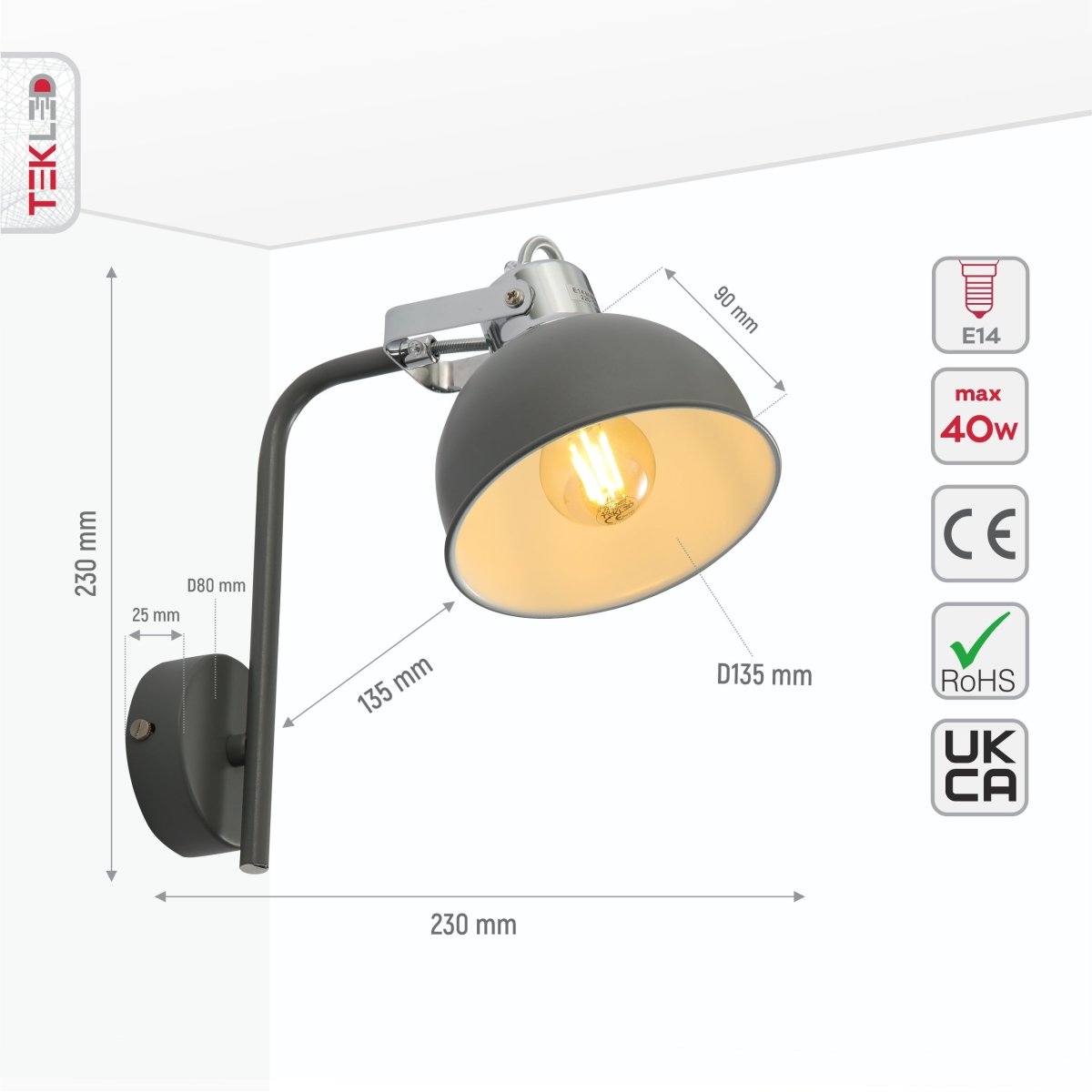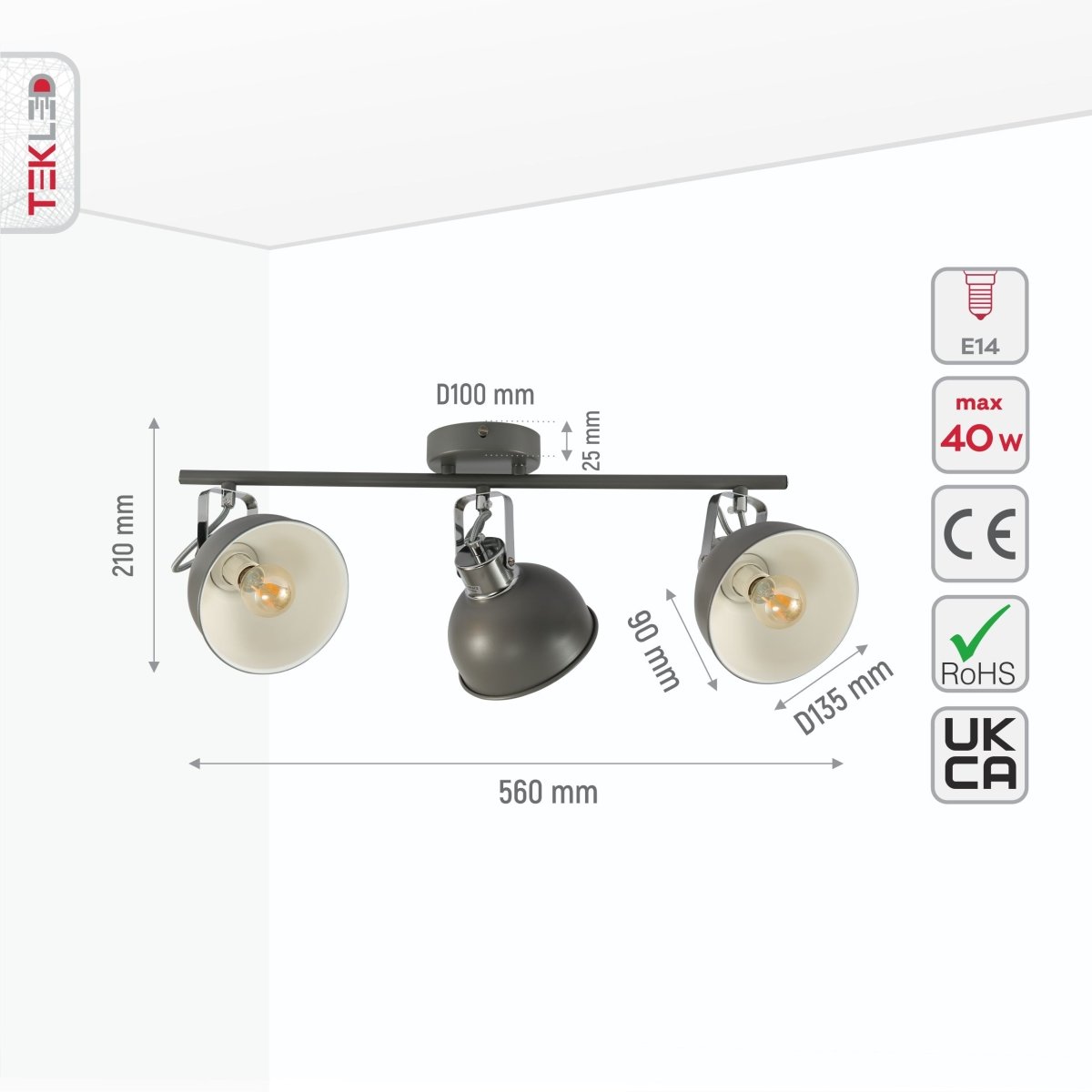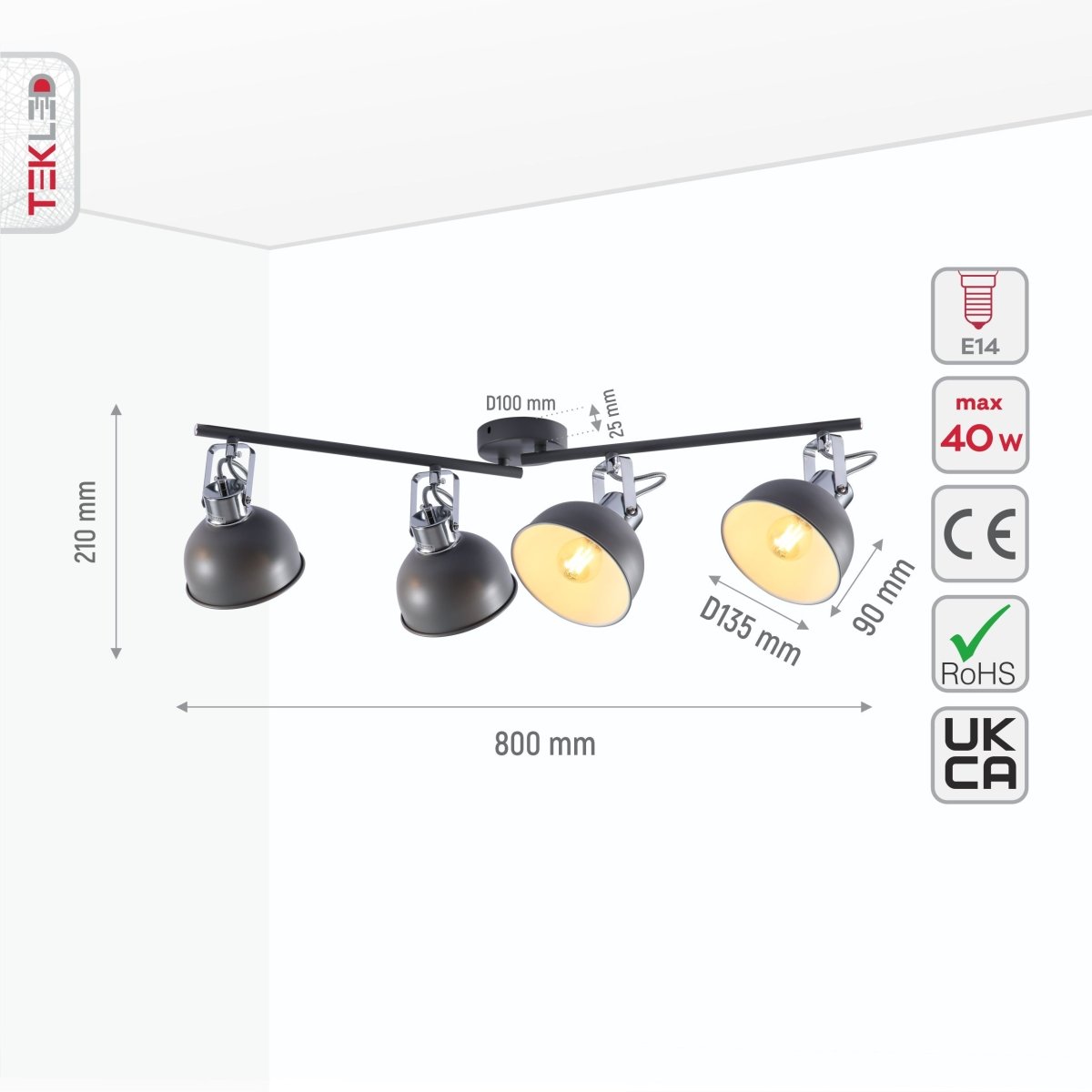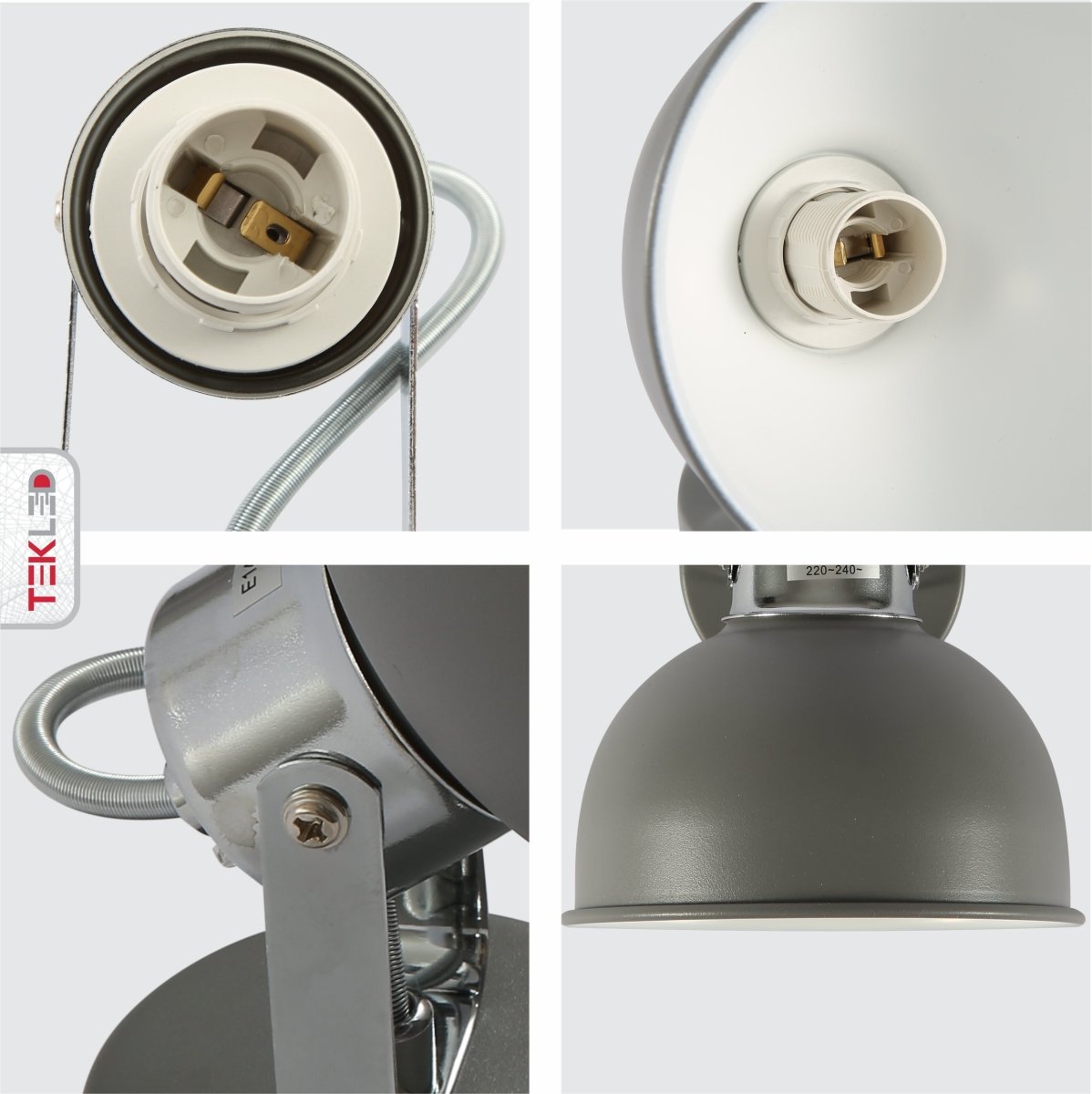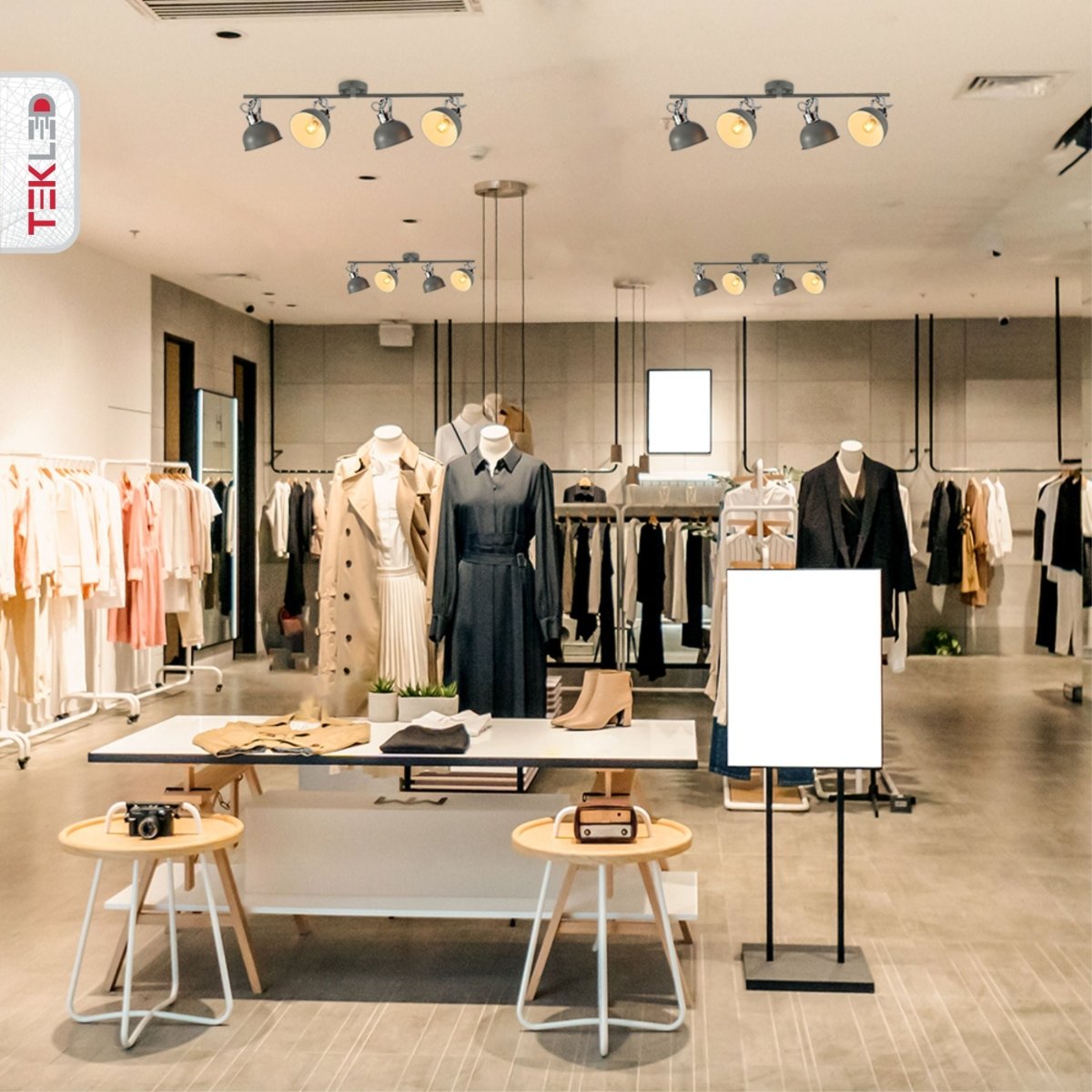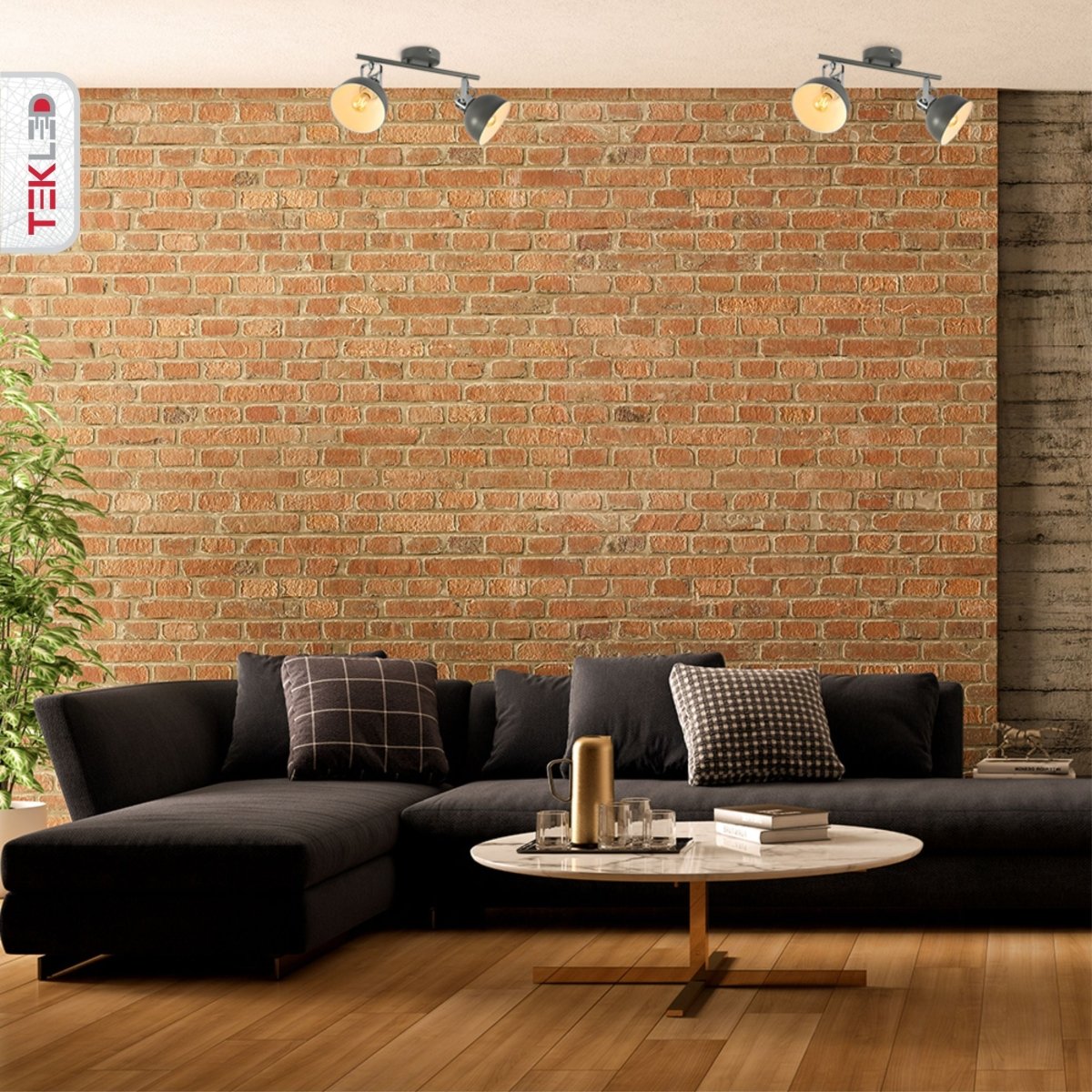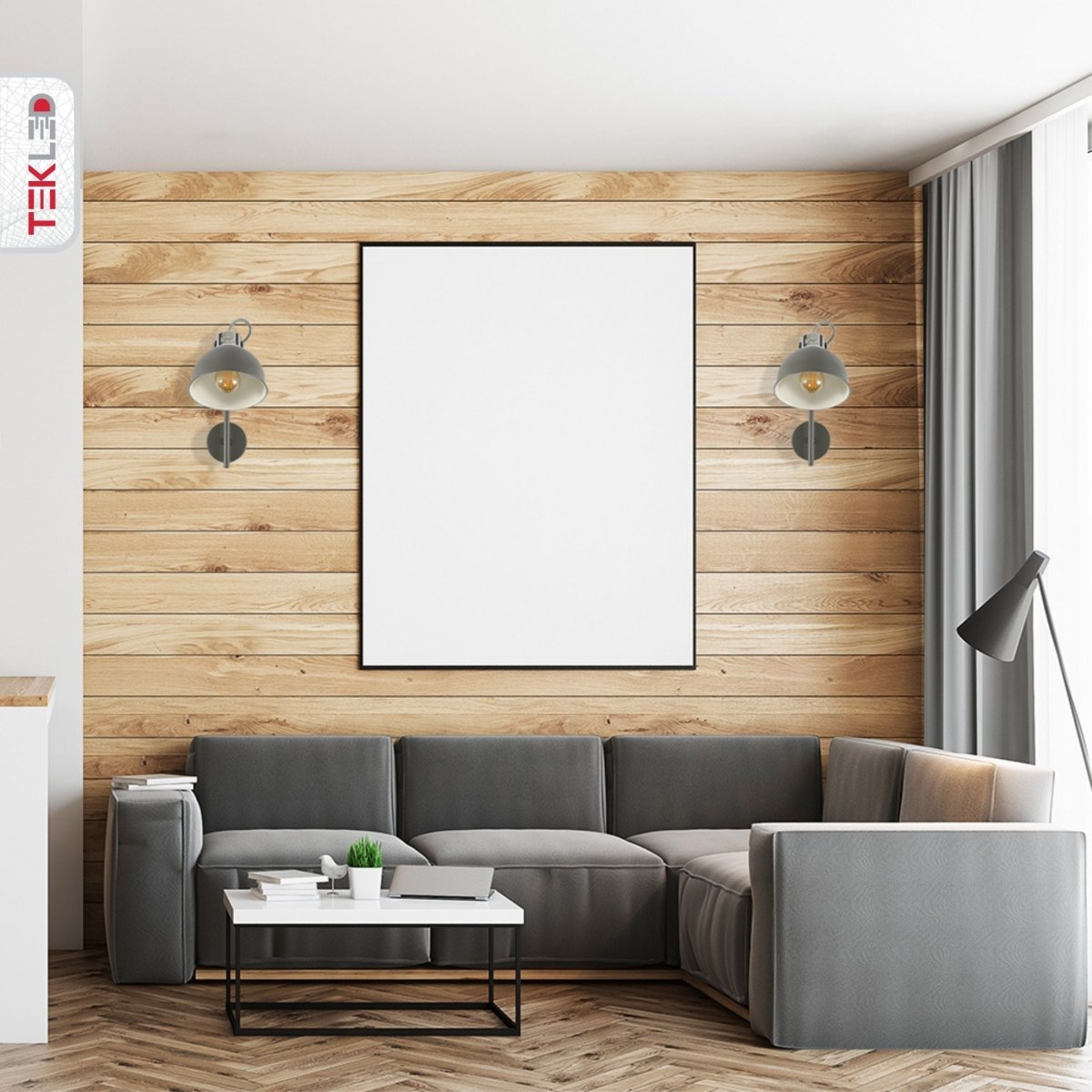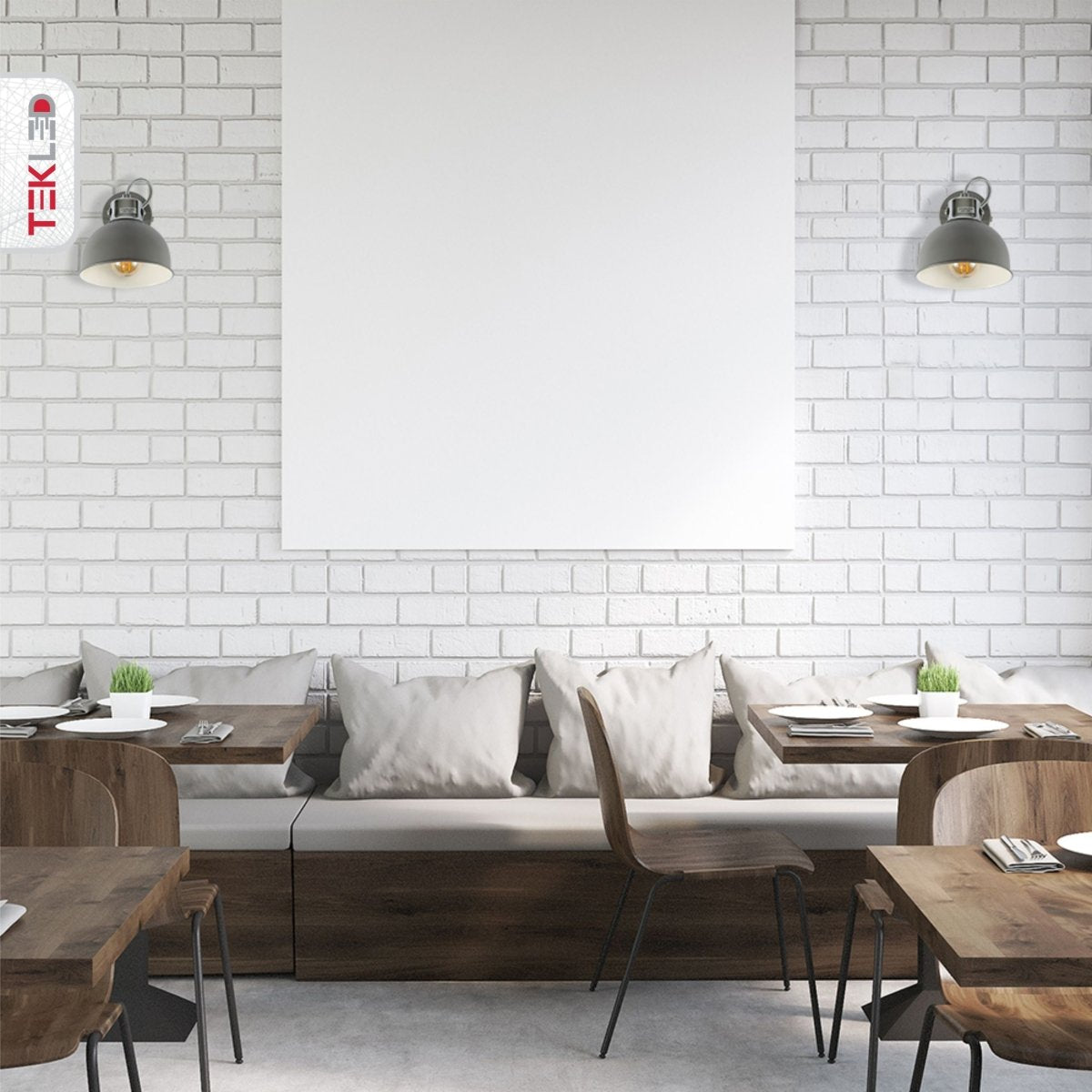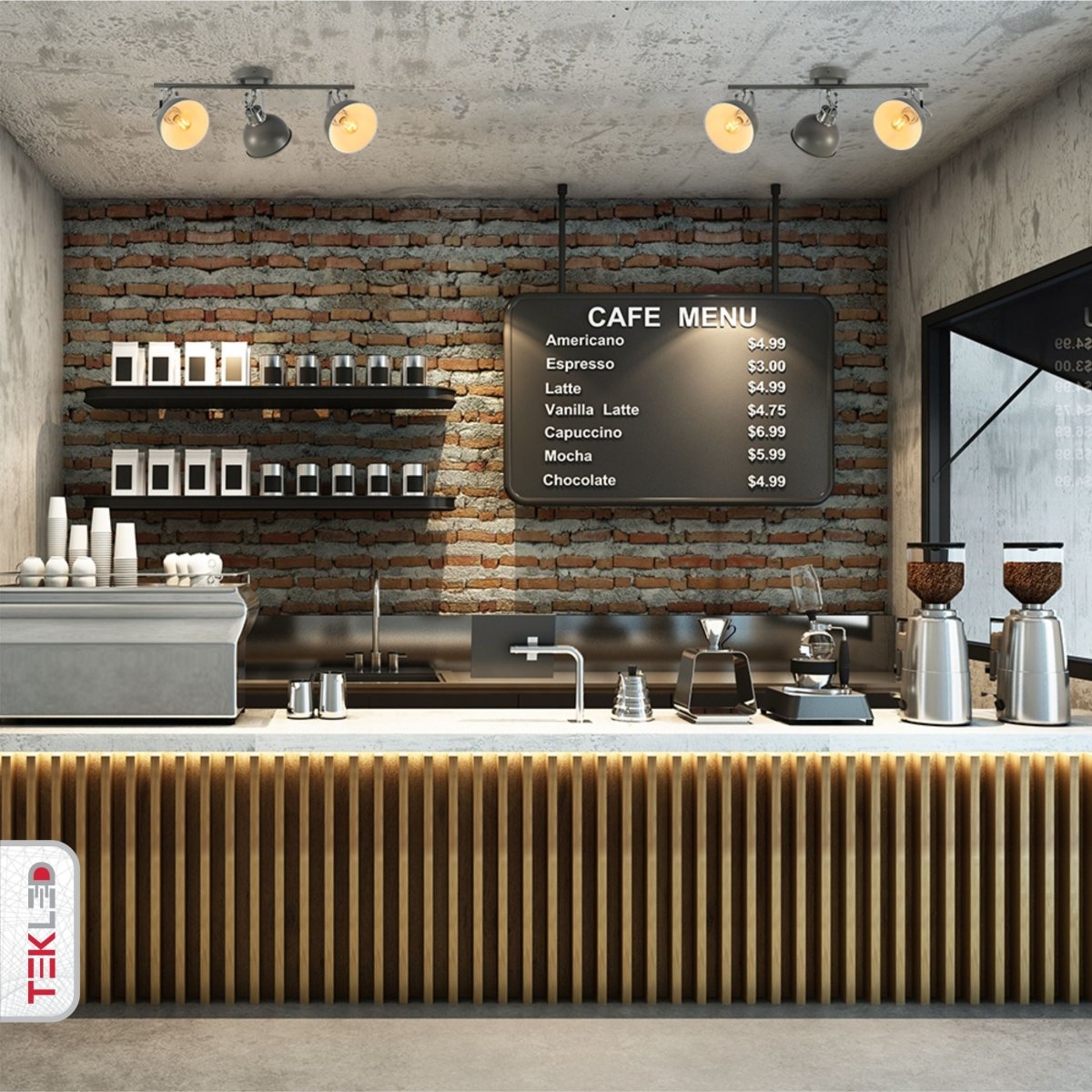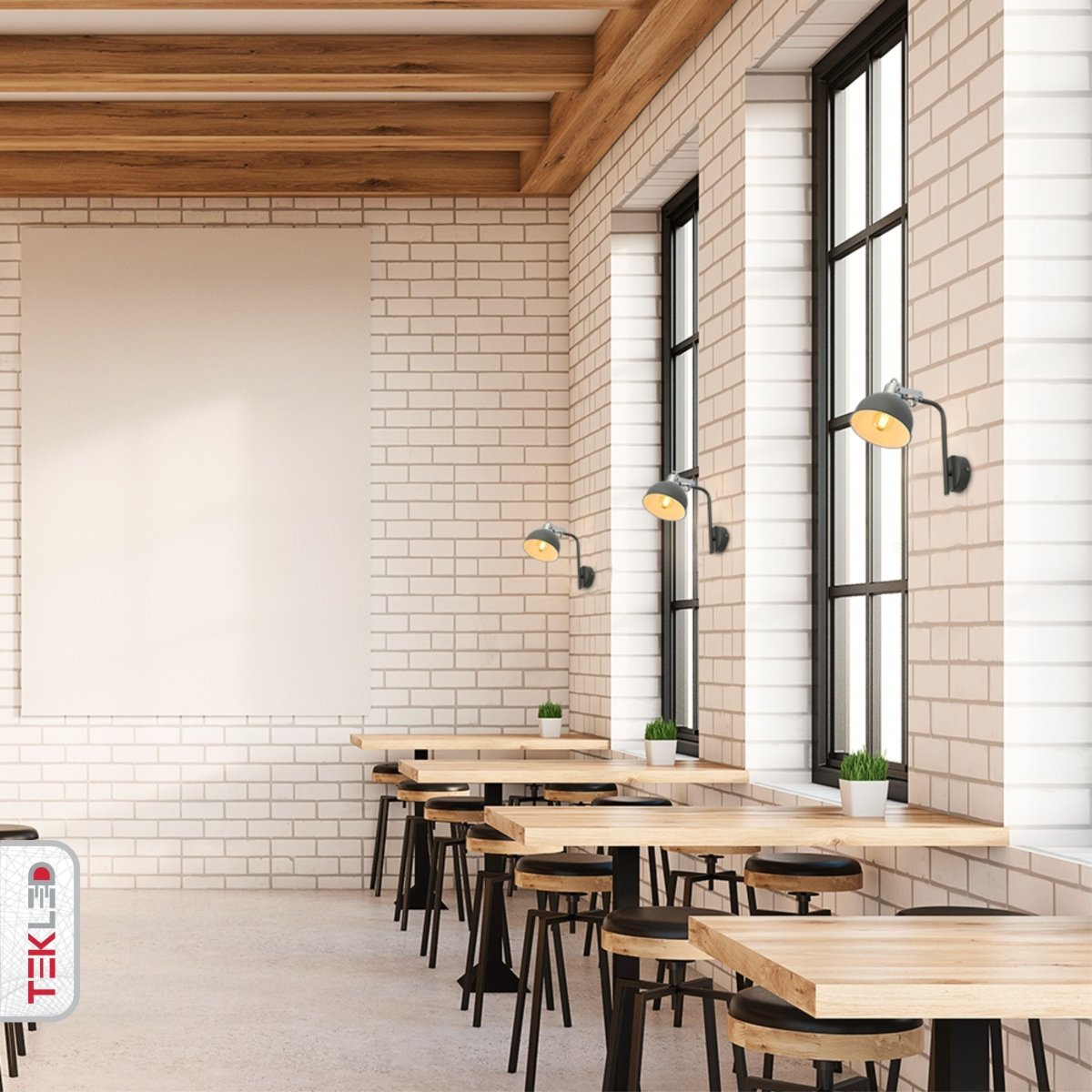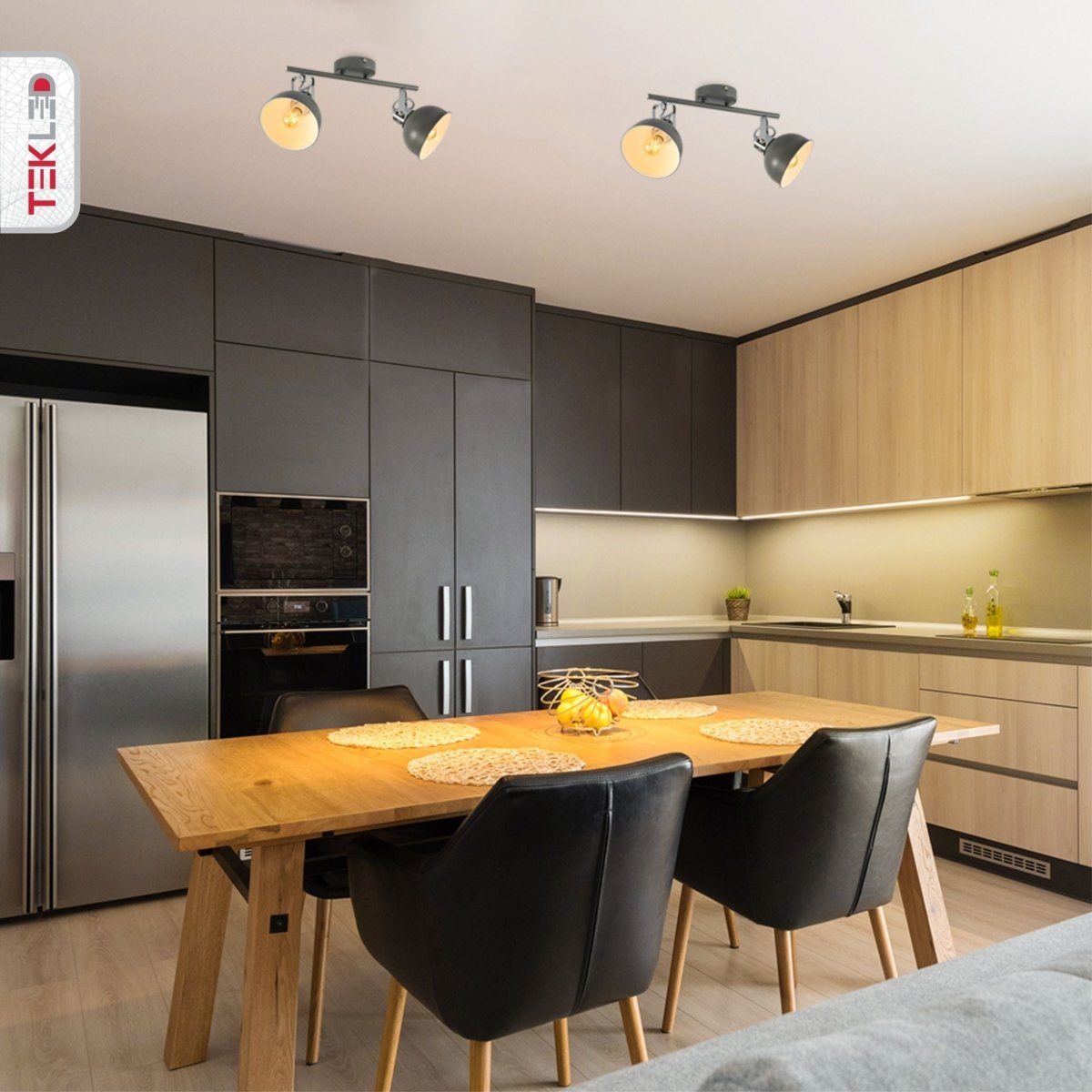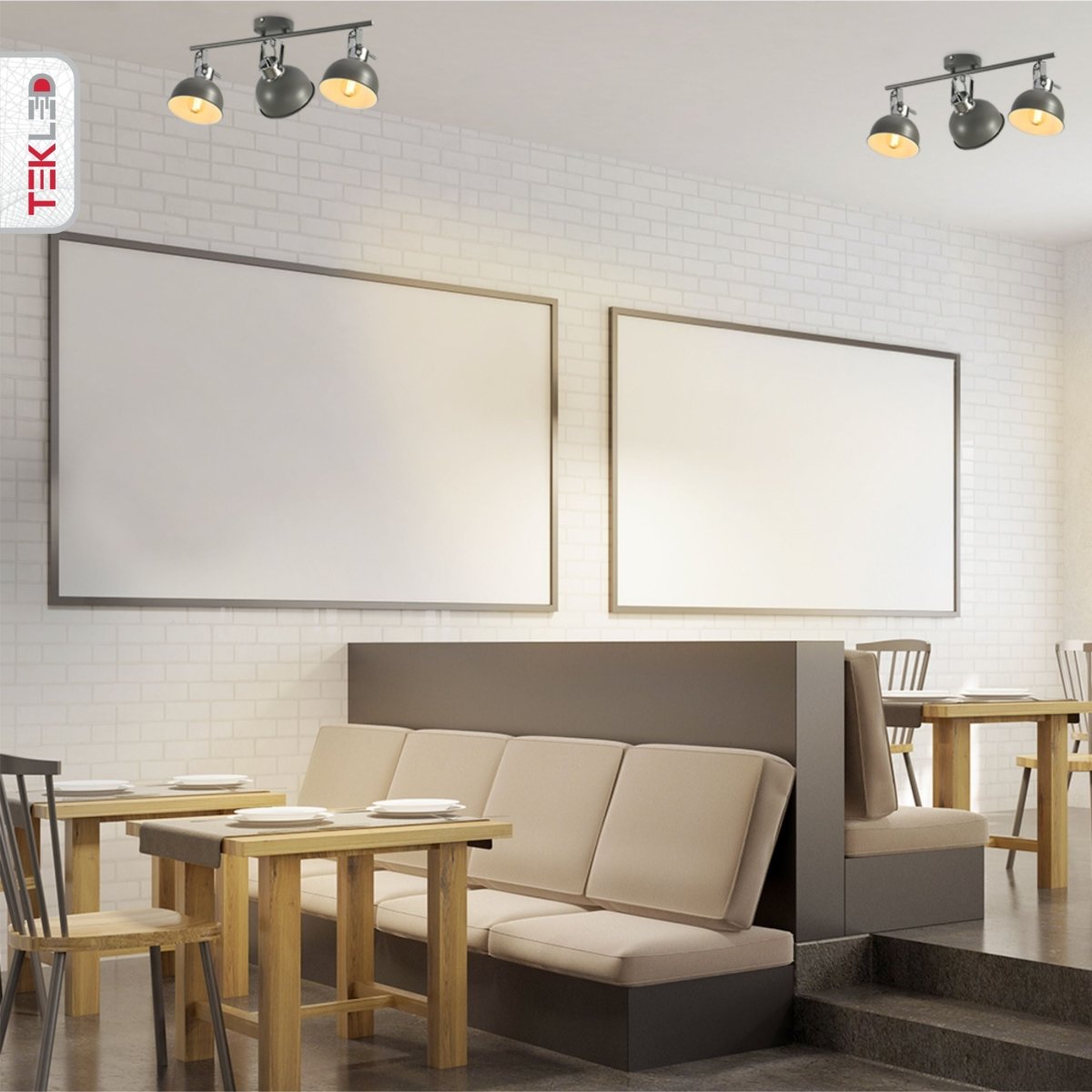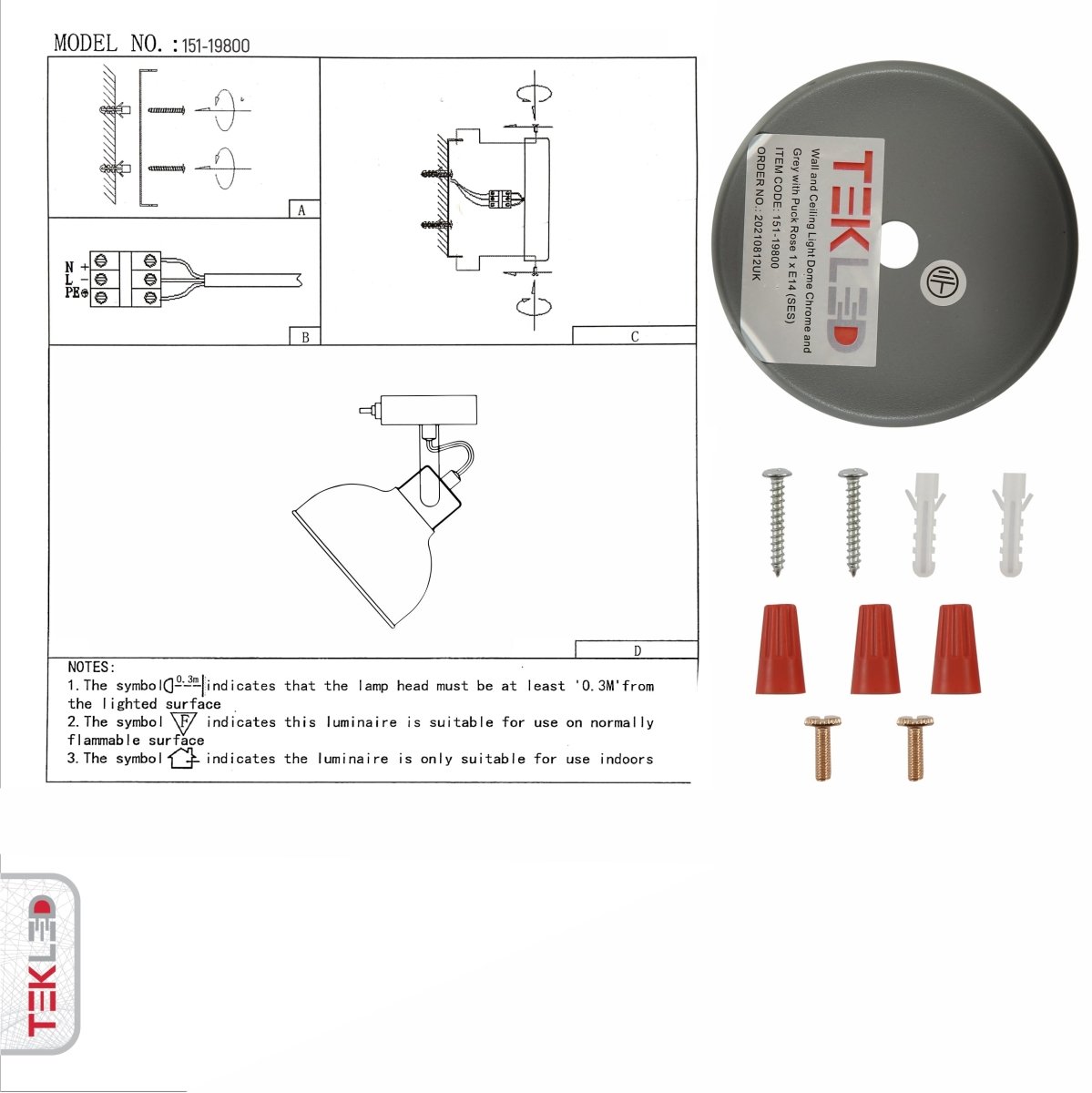 TEKLED
Grey Dome Shade Grey metal Body Ceiling and Wall Light E14 - 1 Lamp.
Grey Dome Shade Grey metal Body Ceiling and Wall Light E14
Grey Dome Shade Wall & Ceiling Light: A Blend of Vintage Charm and Modern Grace

Inspired by the nostalgic glow of classic reading lamps, our Grey Dome Shade collection effortlessly combines old-world allure with contemporary elegance. Featuring a chic grey dome shade, its white interior bathes your space in a soft, inviting luminescence, perfect for every nook and corner.

- Versatile Designs for Every Space:
- Single Head: Doubling as both a wall light and a ceiling fixture, this model is perfect for bedrooms, creating a cosy ambiance beside your bed. It's enhanced with a convenient toggle switch for easy access.
- Single Head with Curved Arm: Crafted uniquely for walls, its graceful curve and singular dome make it a great fit for living room bookshelves or entryways.
- Two Domes on a Rod: Connecting two dome shades, this piece is just right for spotlighting your favorite wall art or gracing hallway ceilings.
- Three Domes on a Rod: With an additional dome in the center, it's a dazzling choice for dining areas and open kitchens.
- Four Domes with Dual Rods: Adjustable rods with dual domes on each end ensure balanced lighting for larger rooms or over kitchen islands.

- Bulb Flexibility: Crafted for E14 lamp holders, these lights are compatible with both P45 and candle bulbs. Immerse your room in a warm, serene glow perfect for unwinding. Remember to choose and order your ideal bulb style when ordering.

From sleek kitchens to vintage bathrooms, boutique hotel hallways to cozy cafes, the Grey Dome Shade light series not only illuminates but also elevates the aesthetic of any space. Whether redesigning a modern loft or adding the final touch to a traditional suite, this collection is your ticket to understated luxury and elegance.
Technical Specifications
| | |
| --- | --- |
| Name | Grey Dome Shade Grey metal Body Ceiling and Wall Light E14 1 2 3 4 Lamp |
| Product Code | 151-19800 | 151-19802 | 159-17782 | 159-17784 | 159-17786 |
| Power | Max 7W | Max 7W / Bulb |
| Power Source | Hardwired |
| Voltage | 220/240Vac 50/60Hz |
| Lamp Holder Type | E14 Small Edison Screw (SES) |
| Protection Class | Class I |
| Dimmability | Dimmable if used with dimmable bulbs |
| Light Source | Bulb |
| Bulbs | Bulbs are not included |
| IP Class(Ingress Protection) | IP20 |
| Mount Type | Surface Mount |
| Function Mode | On/Off |
| Product Dimensions (L x W x H) (D x H) | 200x135x135mm | 230x135x230mm | 400x135x210mm | 560x135x210mm | 800x135x210mm |
| Product Length | 400mm | 560mm | 800mm |
| Size of Shades | D135xH90mm |
| Size of Rose | D80xH25mm | D100xH25mm |
| Shape | Dome |
| Made of Materials | Steel |
| Shade Material | Metal |
| Product Colour | Chrome, Grey |
| Shade Colour | Grey |
| Paint Type | Spray Painted | Electroplated, Spray Painted |
| Adjustable | Rotatable Head |
| Operating Temperature (C) | -20/+45C |
| Warranty | 3 year |
| Gross Weight | 0.45kg | 0.54kg | 0.84kg | 1.18kg | 1.47kg |
| Net Weight | 0.3kg | 0.34kg | 0.62kg | 0.9kg | 1.16kg |
| Box Dimensions (LxWxH) | 150x150x150mm | 250x190x105mm | 360x140x120mm | 540x140x120mm | 510x140x140mm |
| Box Content | 1Light fixture, User manual, Accessories package(Tapping screw*2, Expansion plug*2) | 1Light fixture, User manual, Accessories package(Tapping screw*2, Expansion plug*3) | Light body*1, instructions*1, screws*2, glue*2 |
| Certifications | UKCA, CE, RoHS |