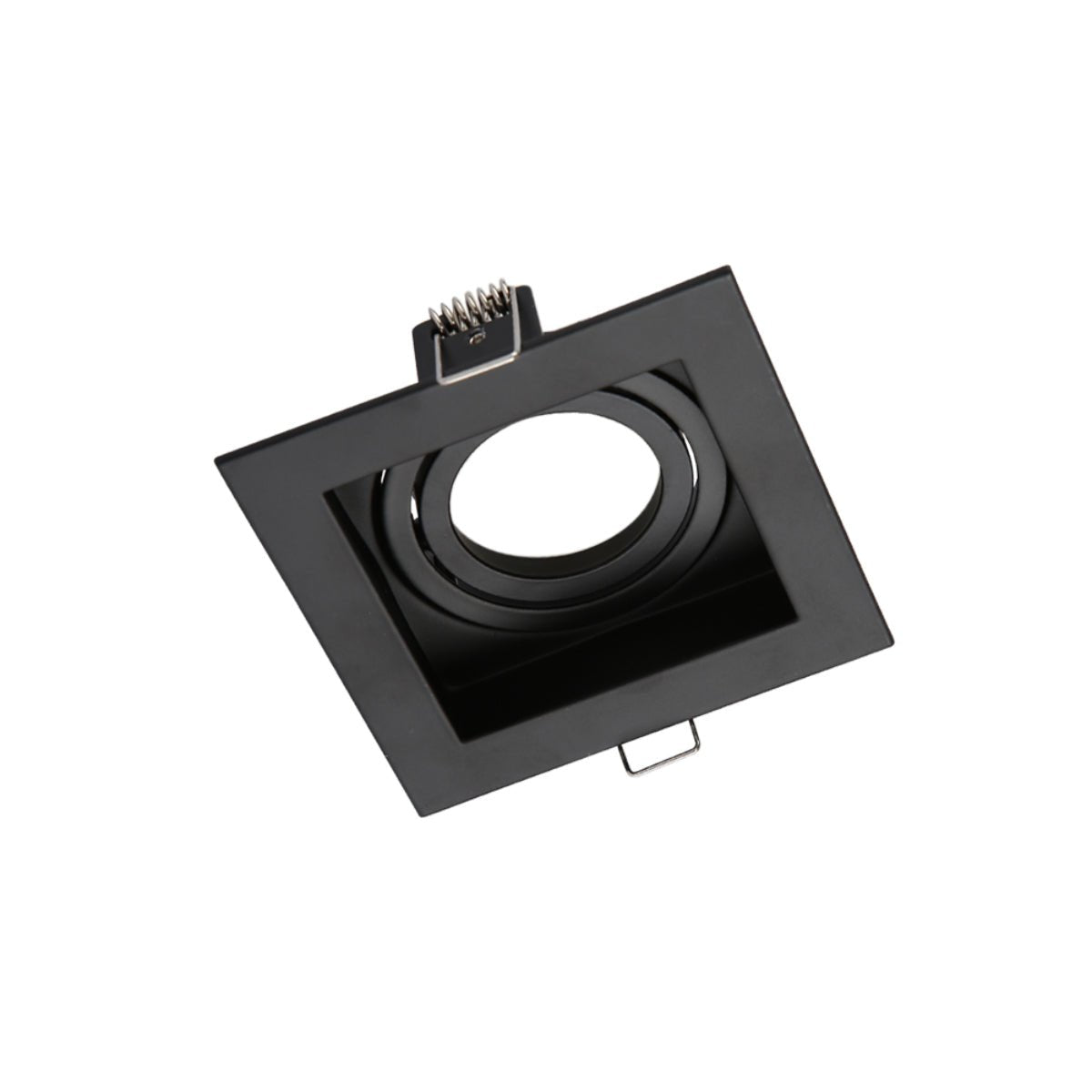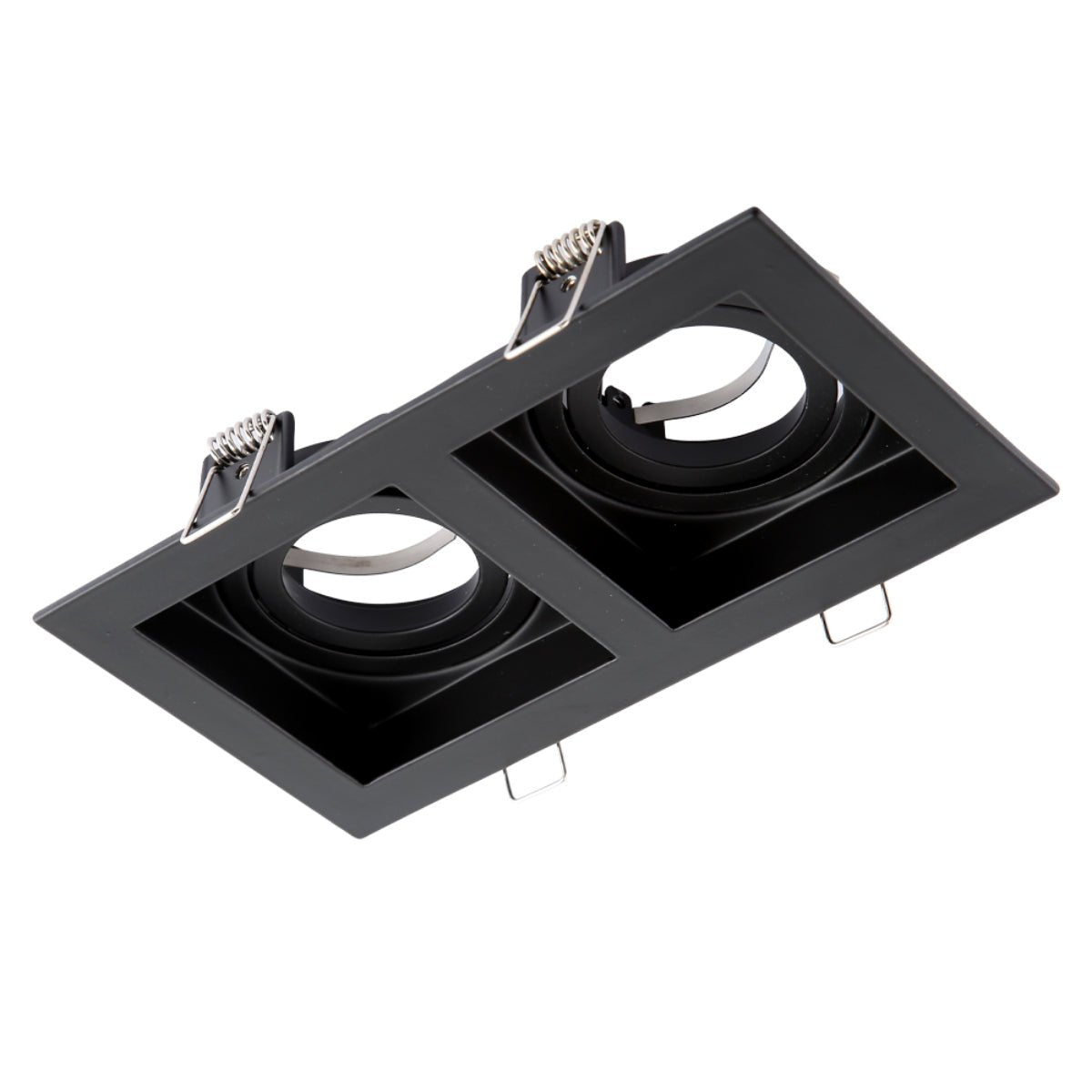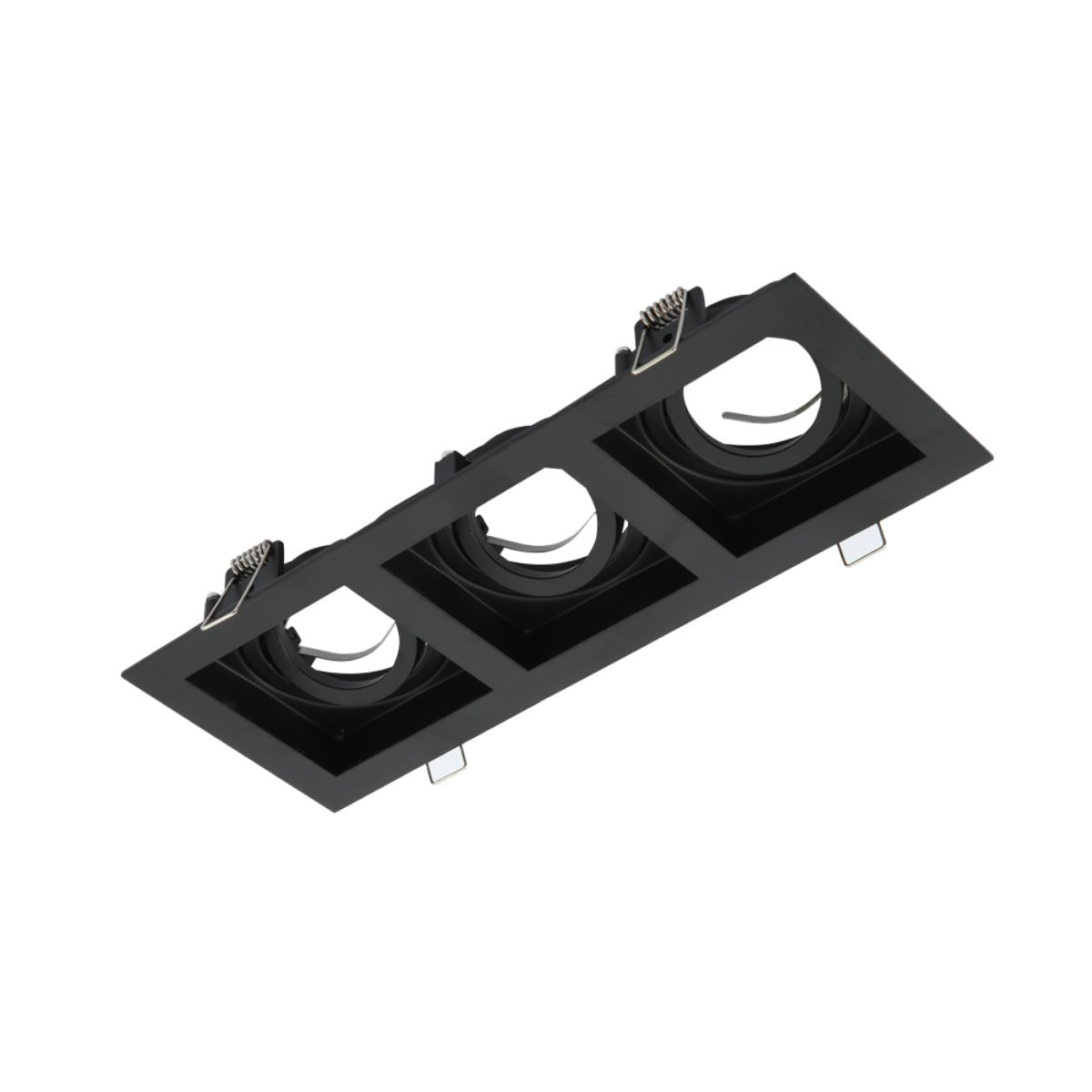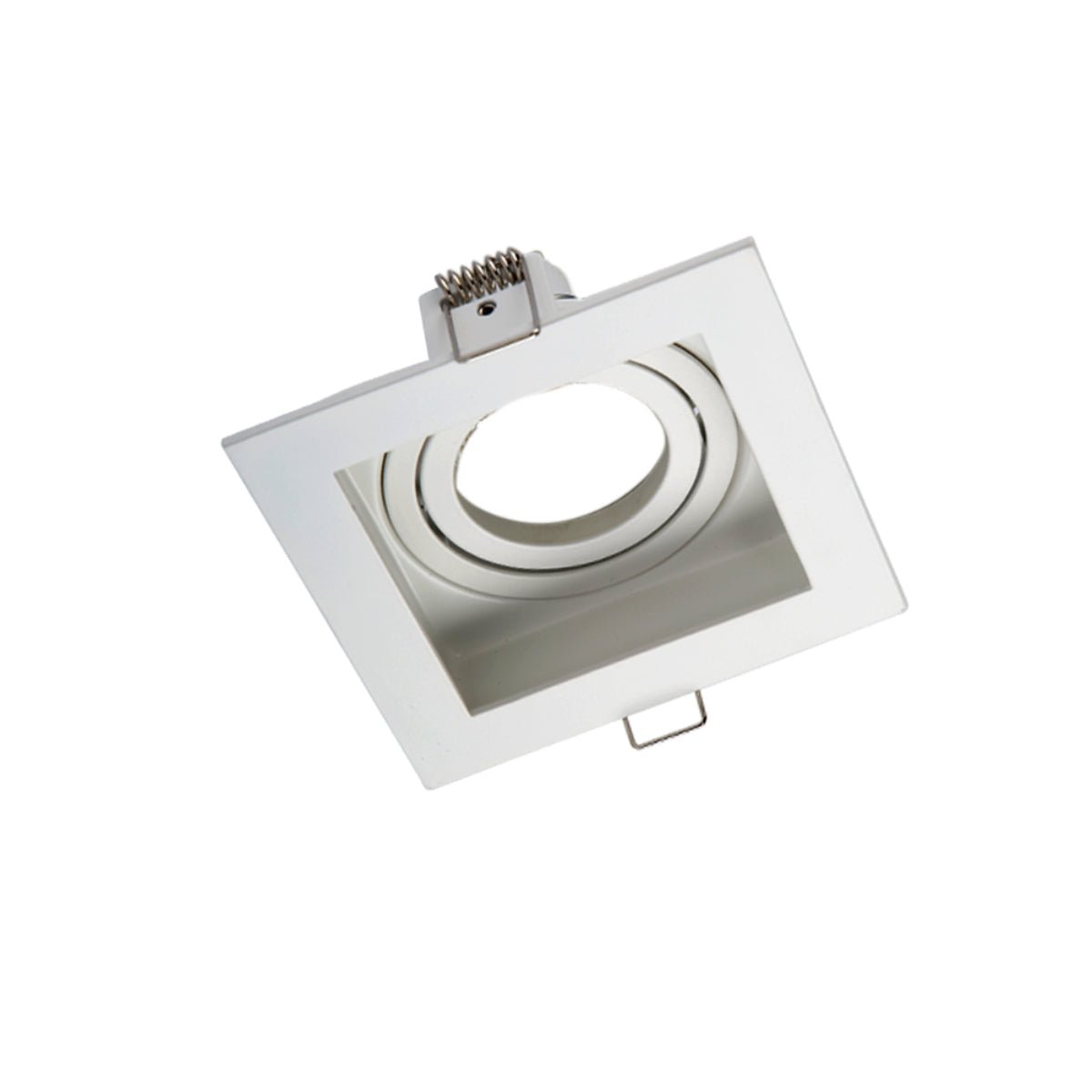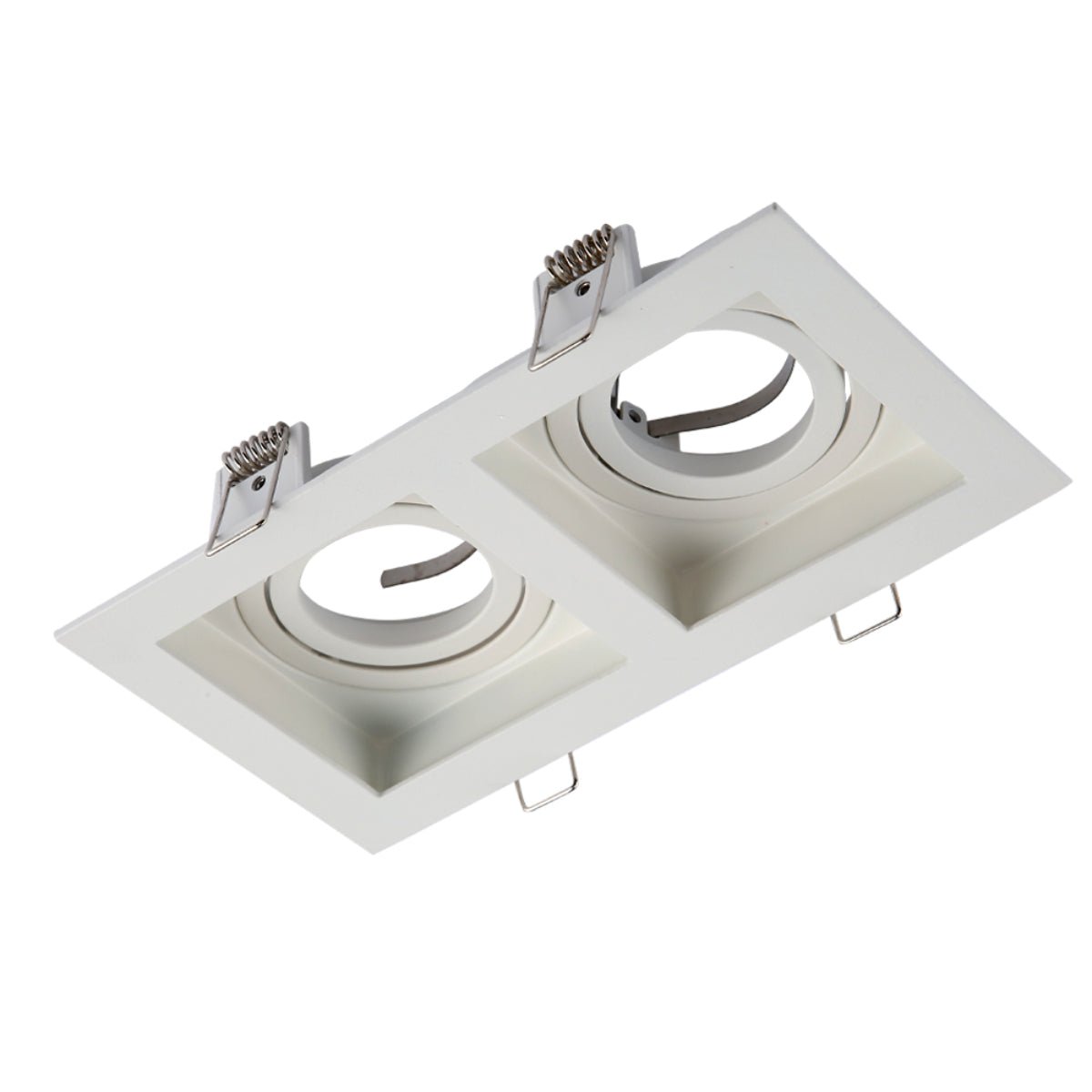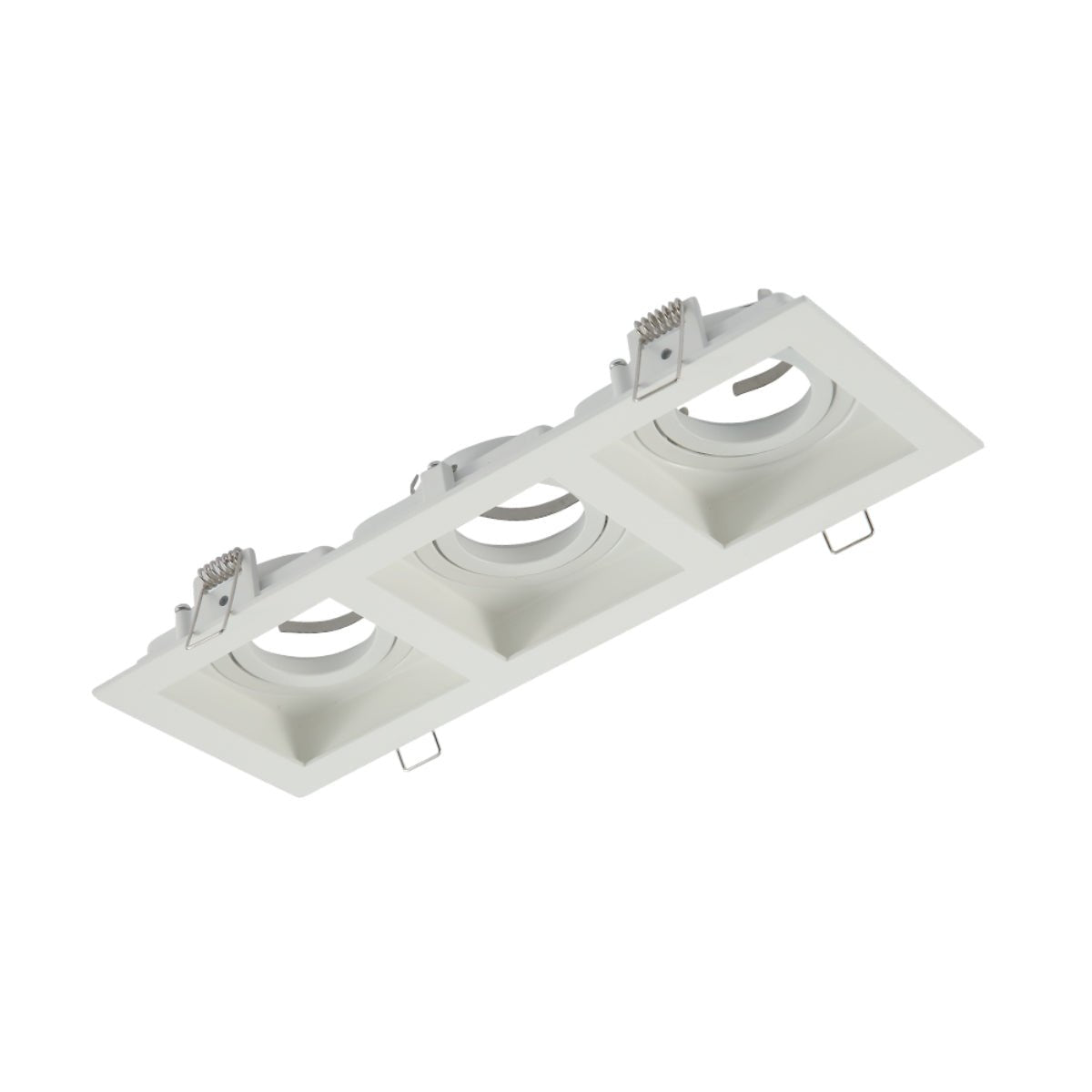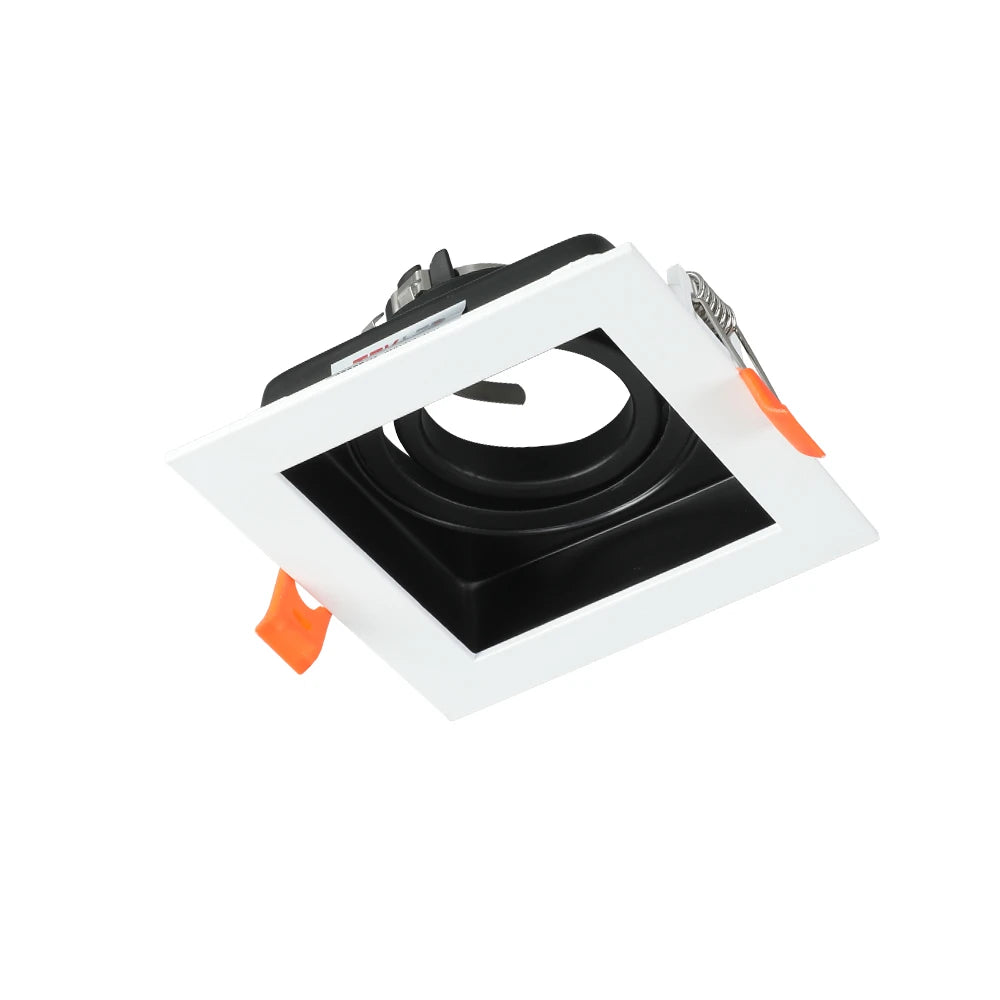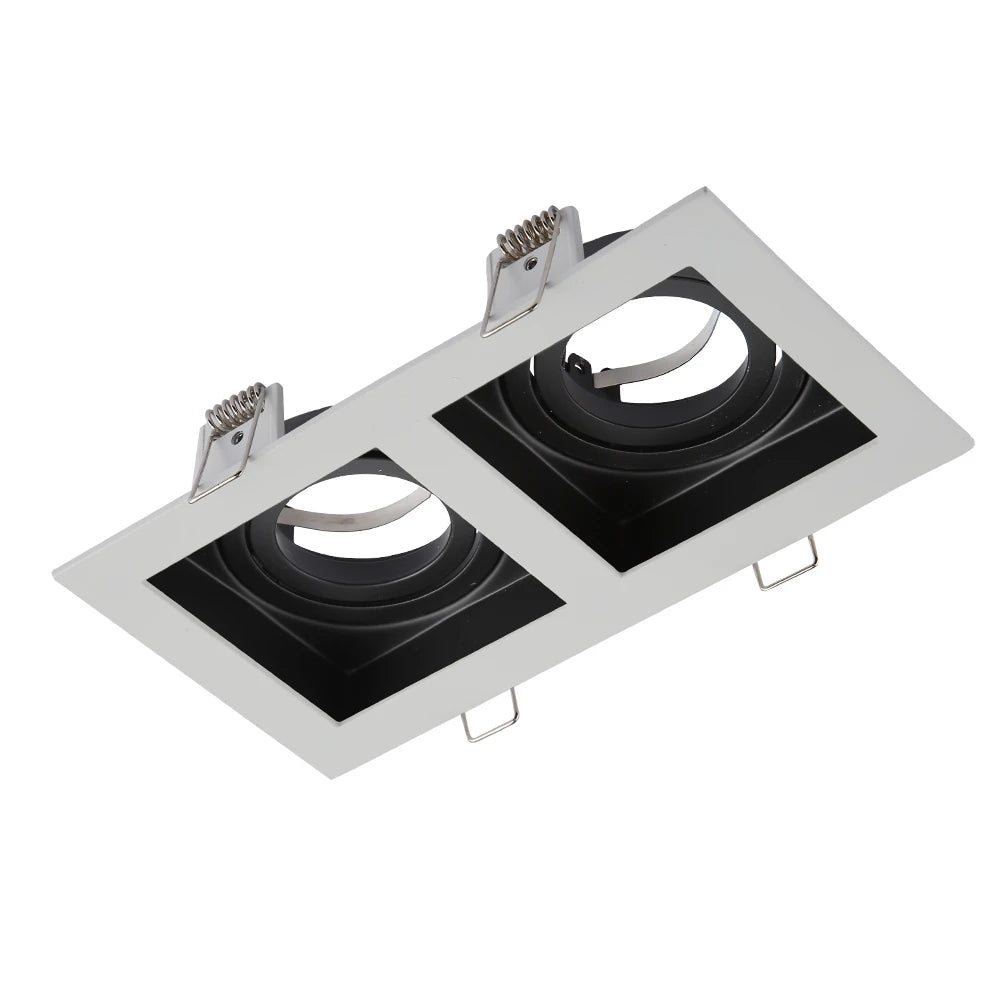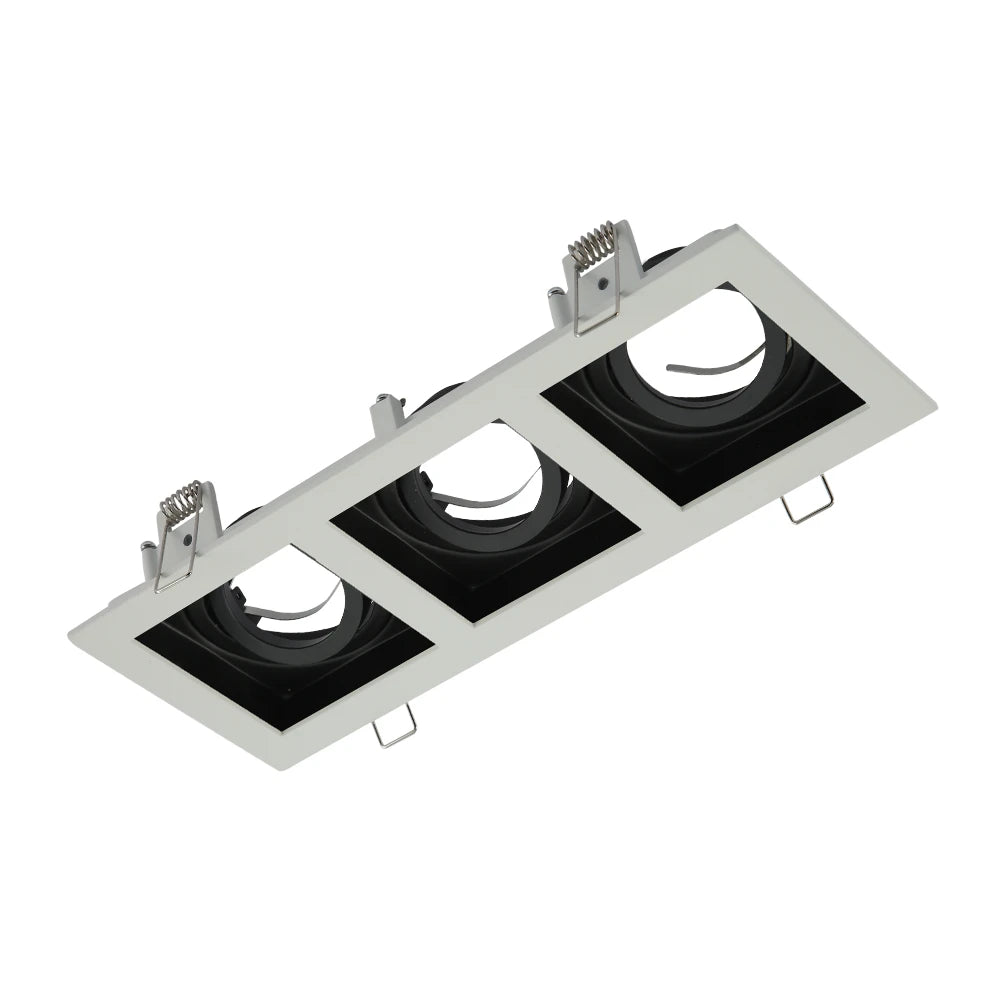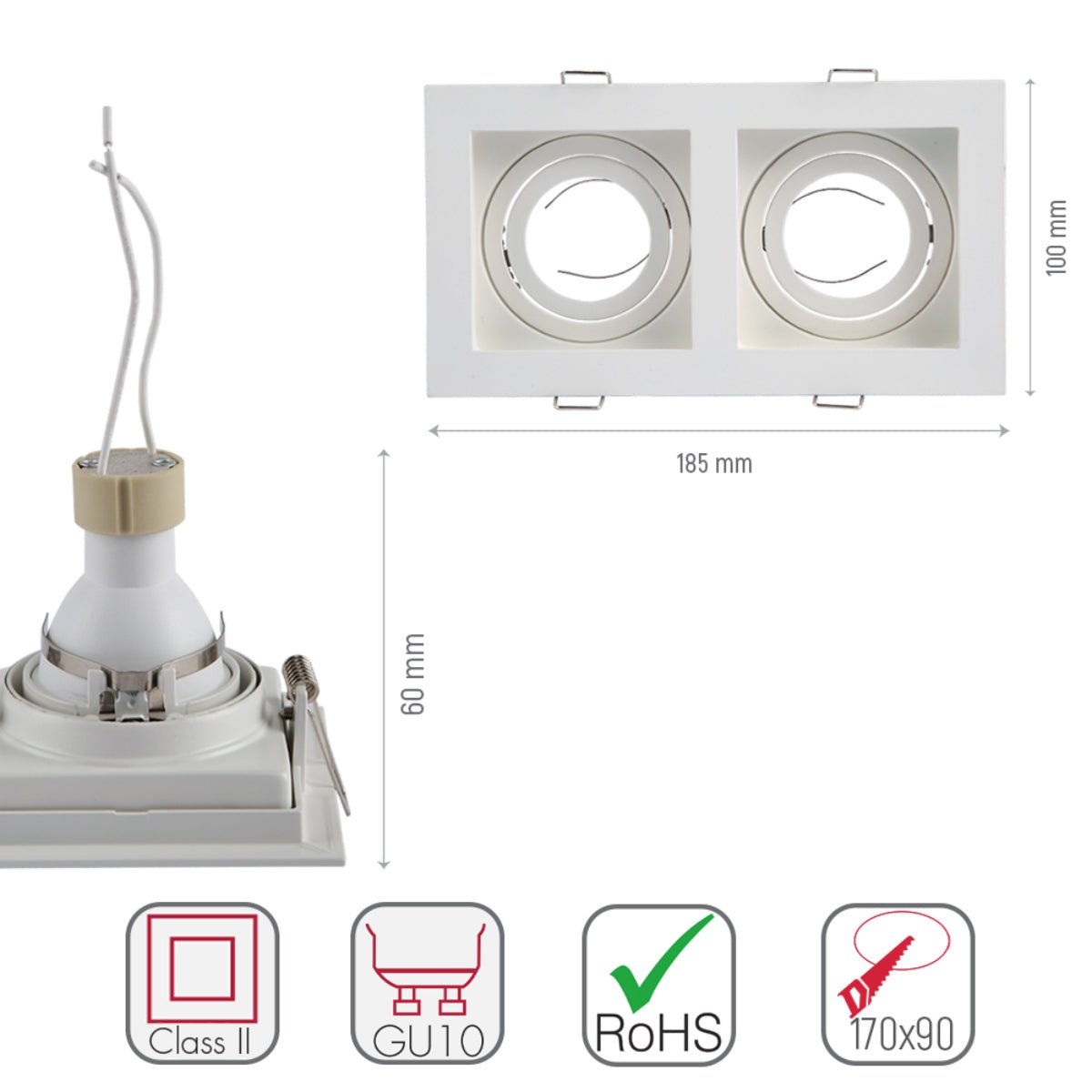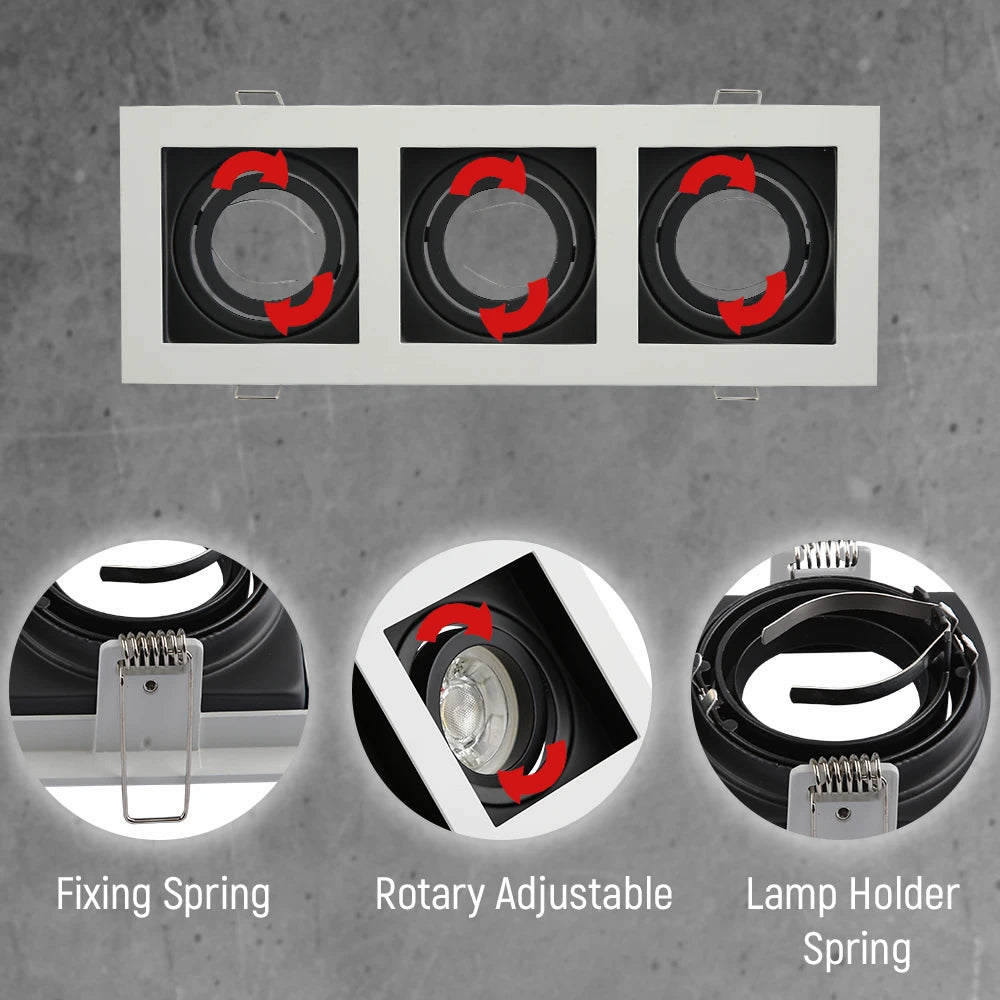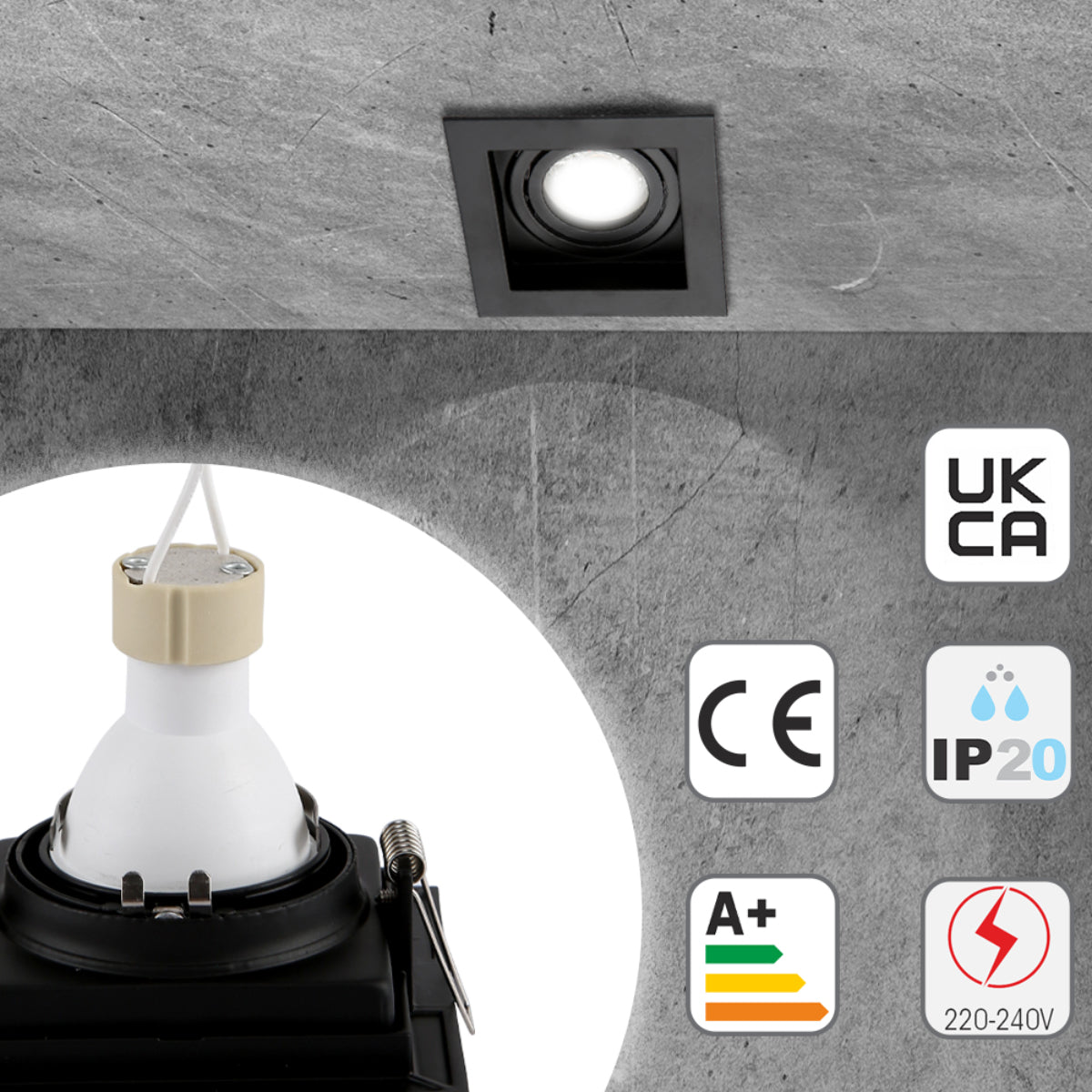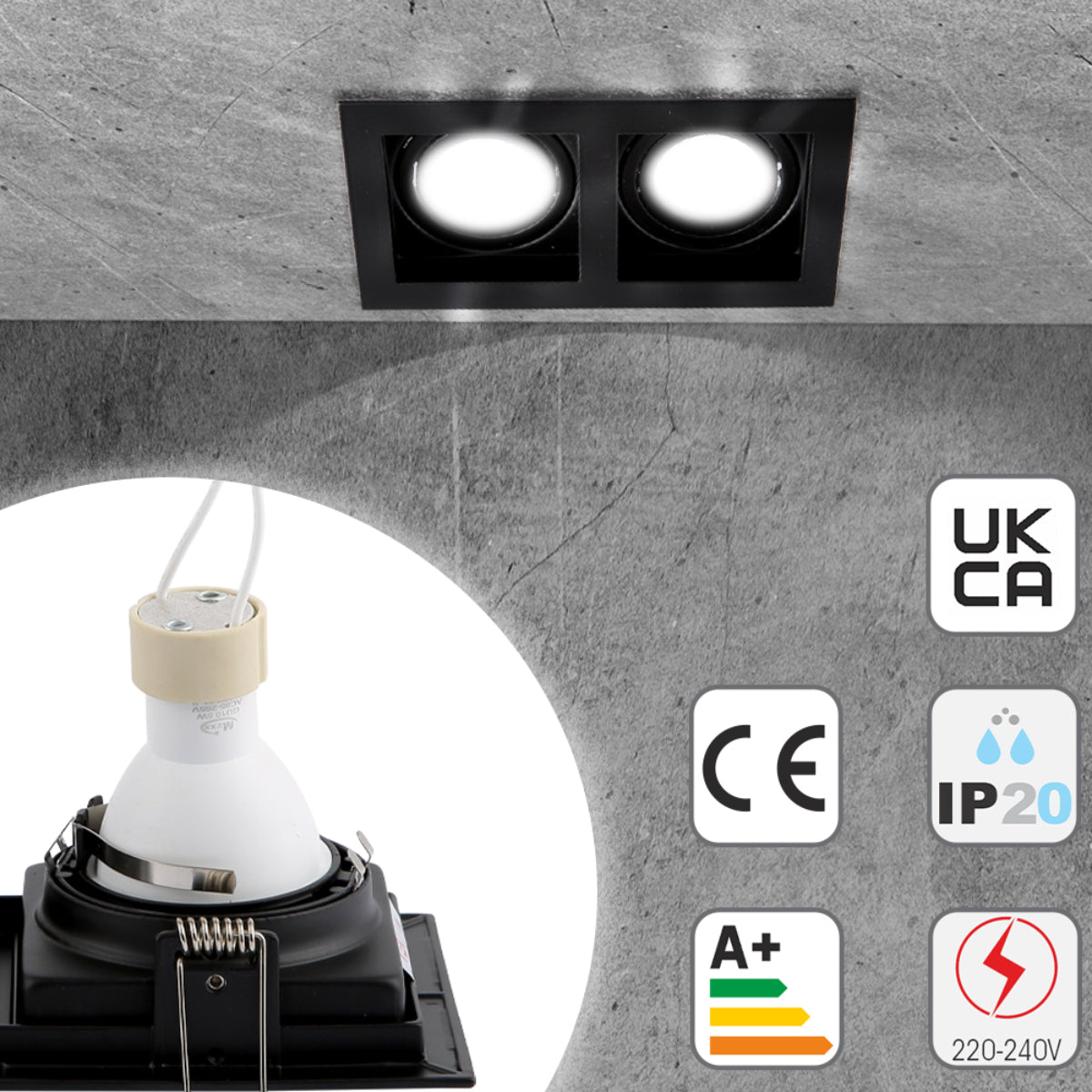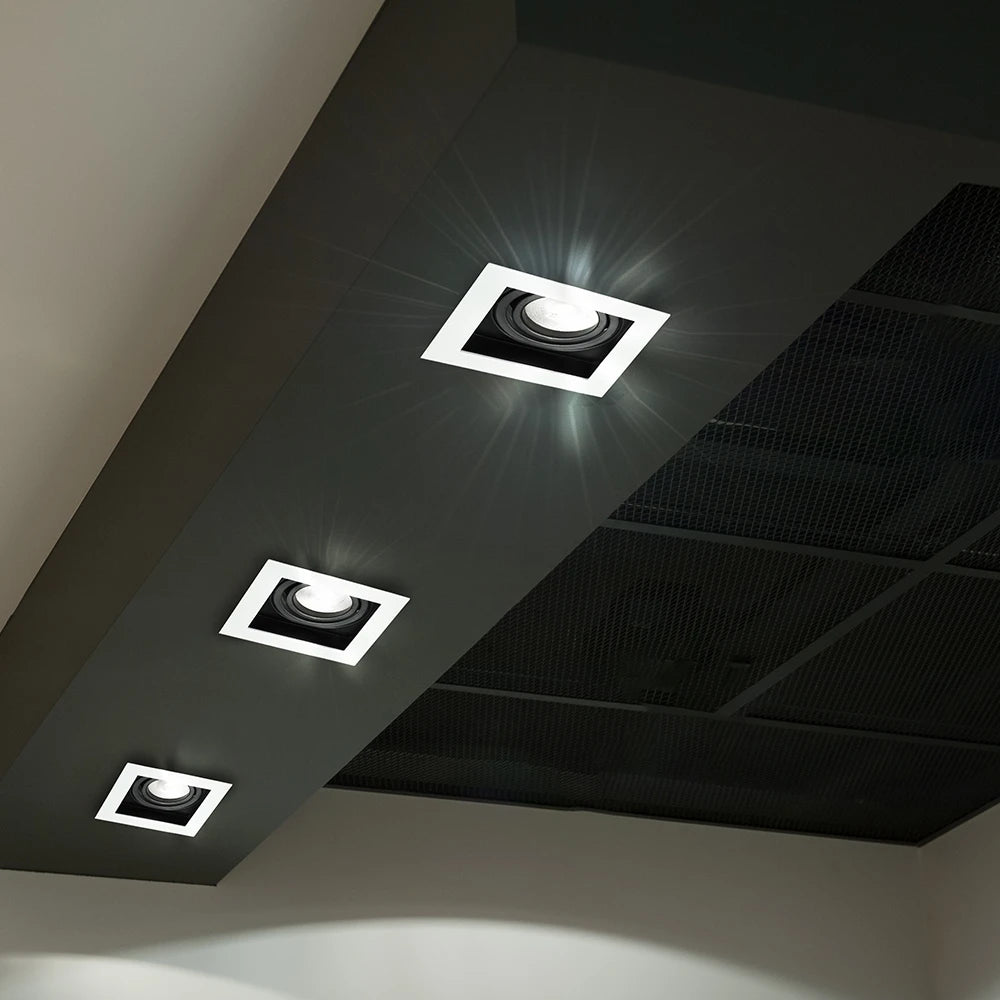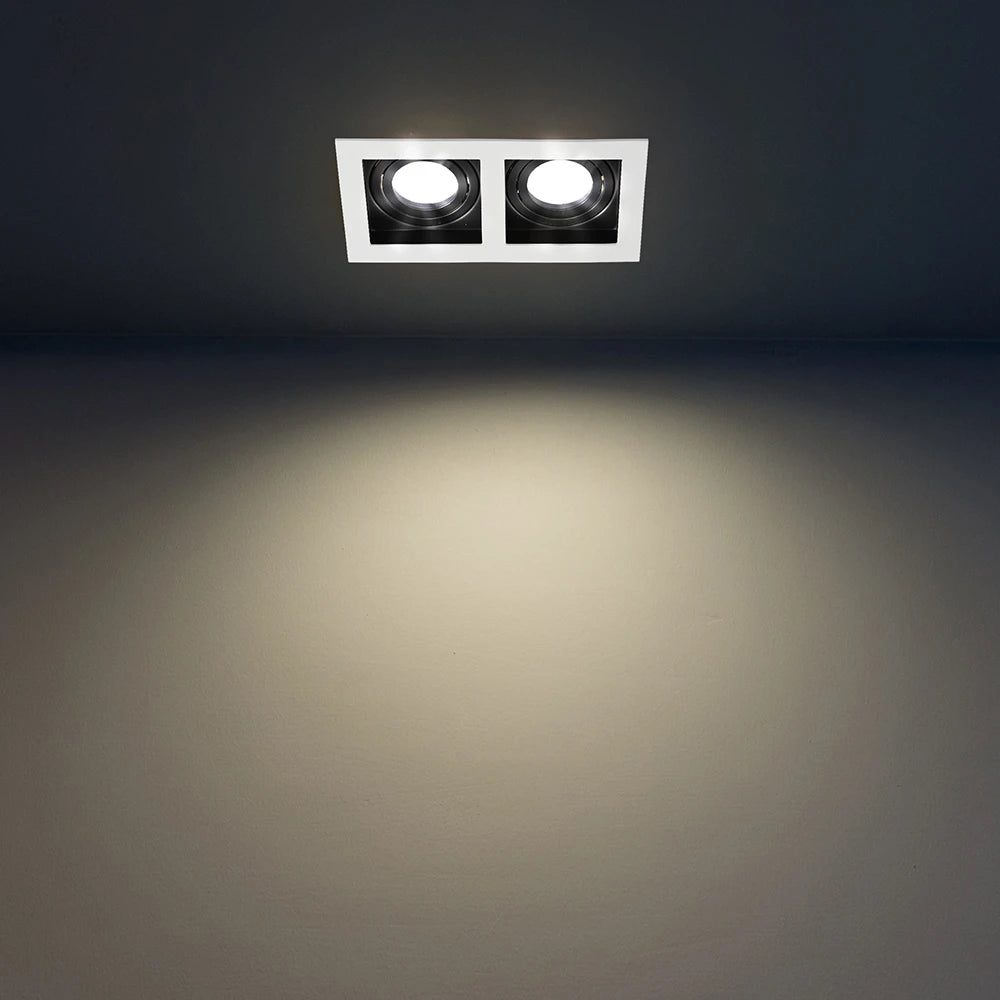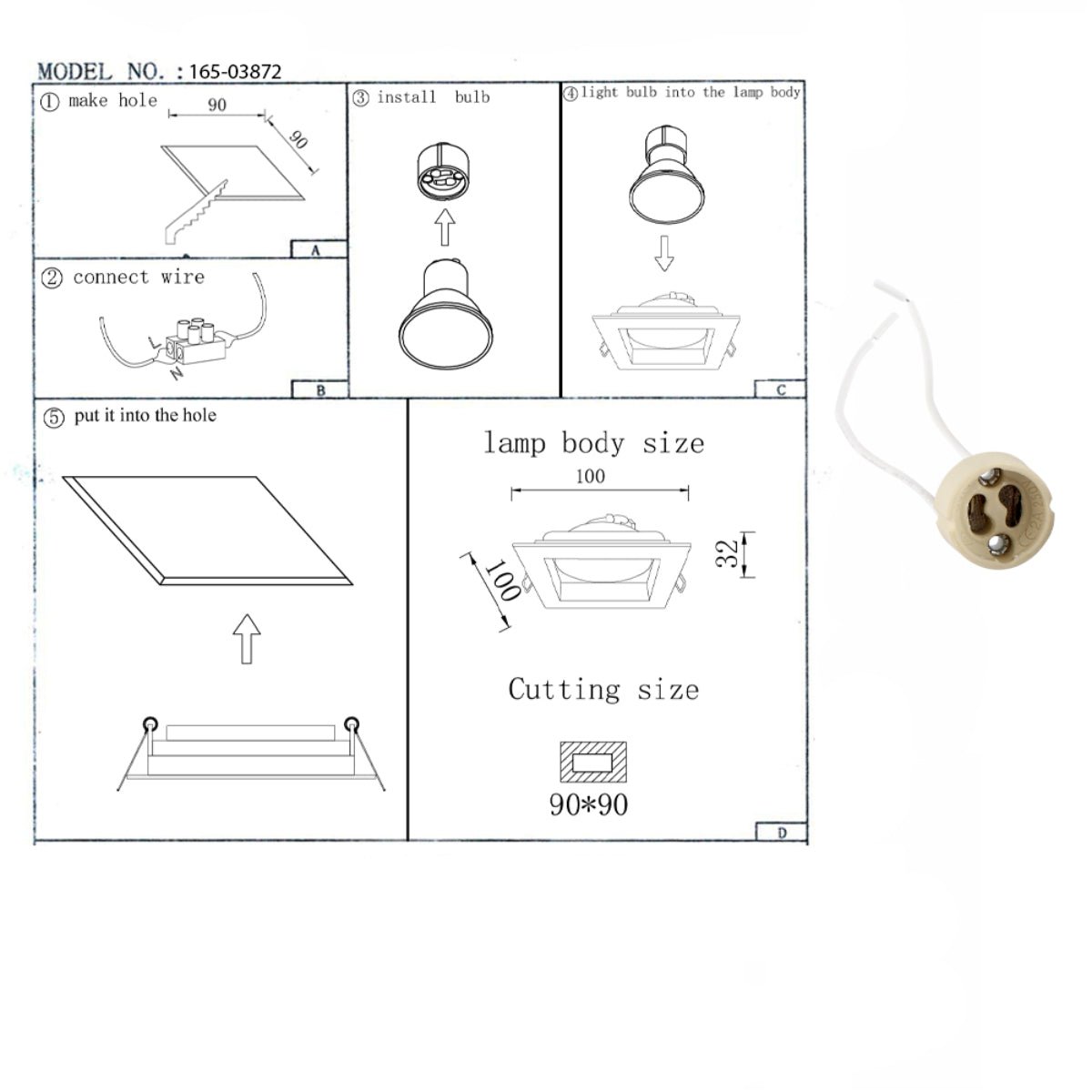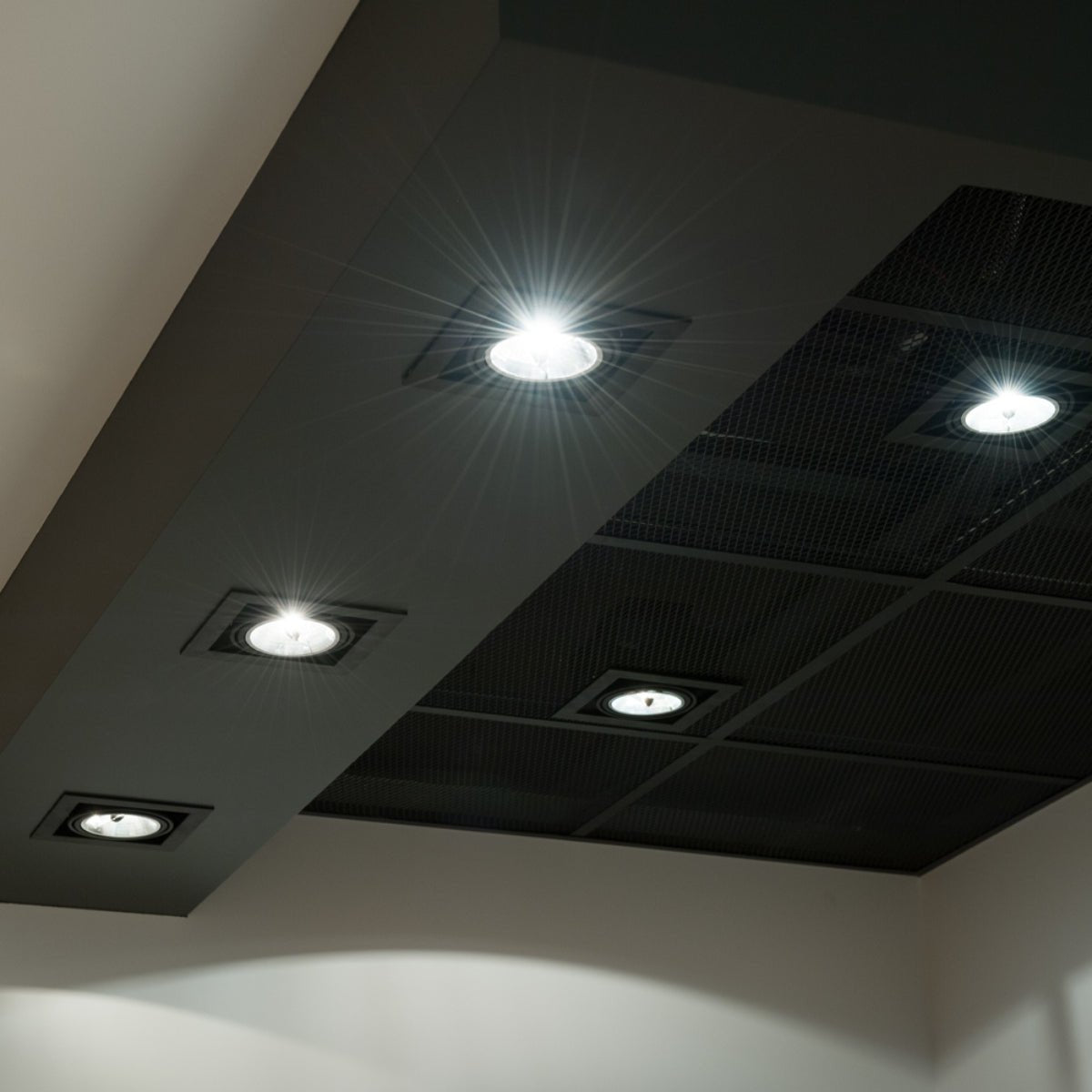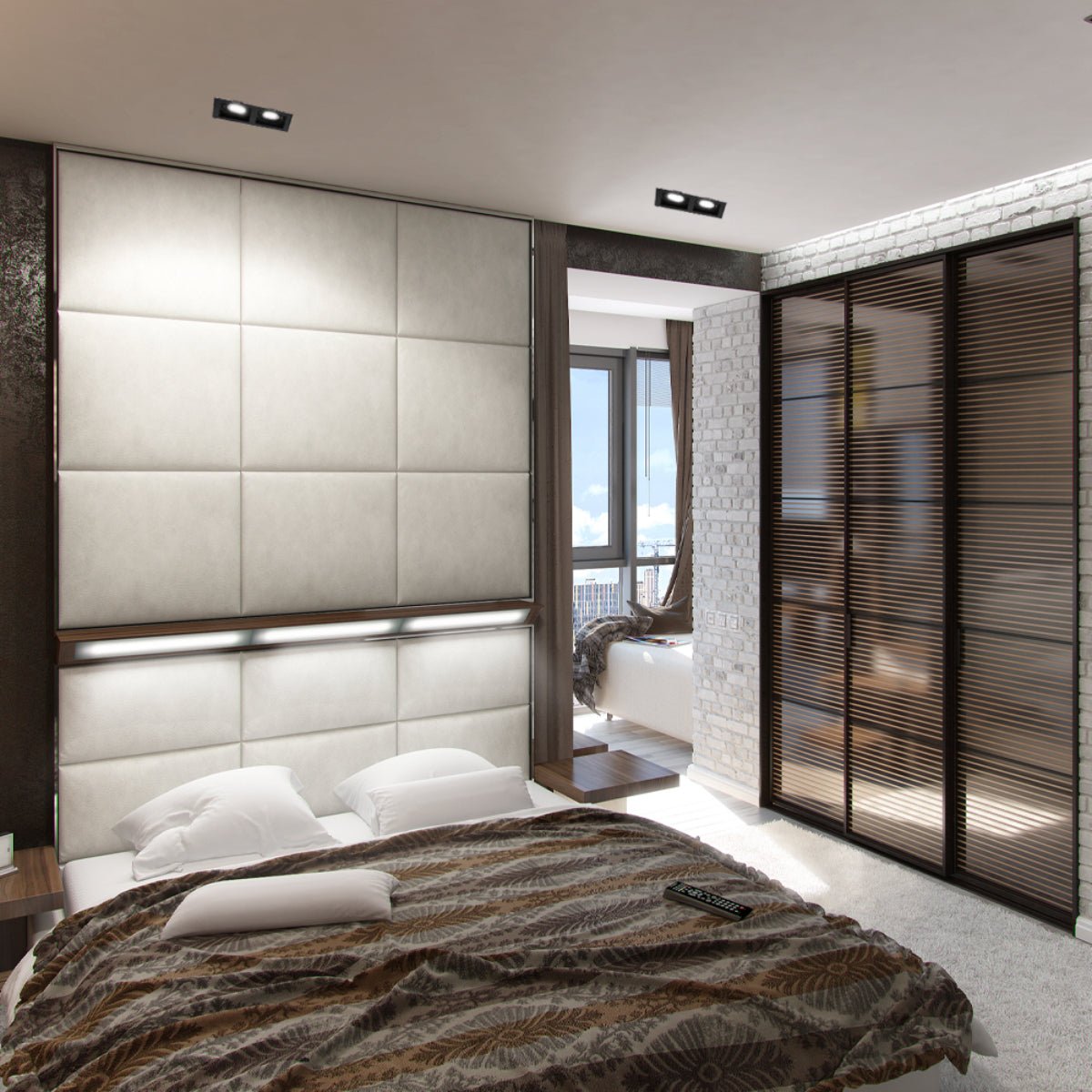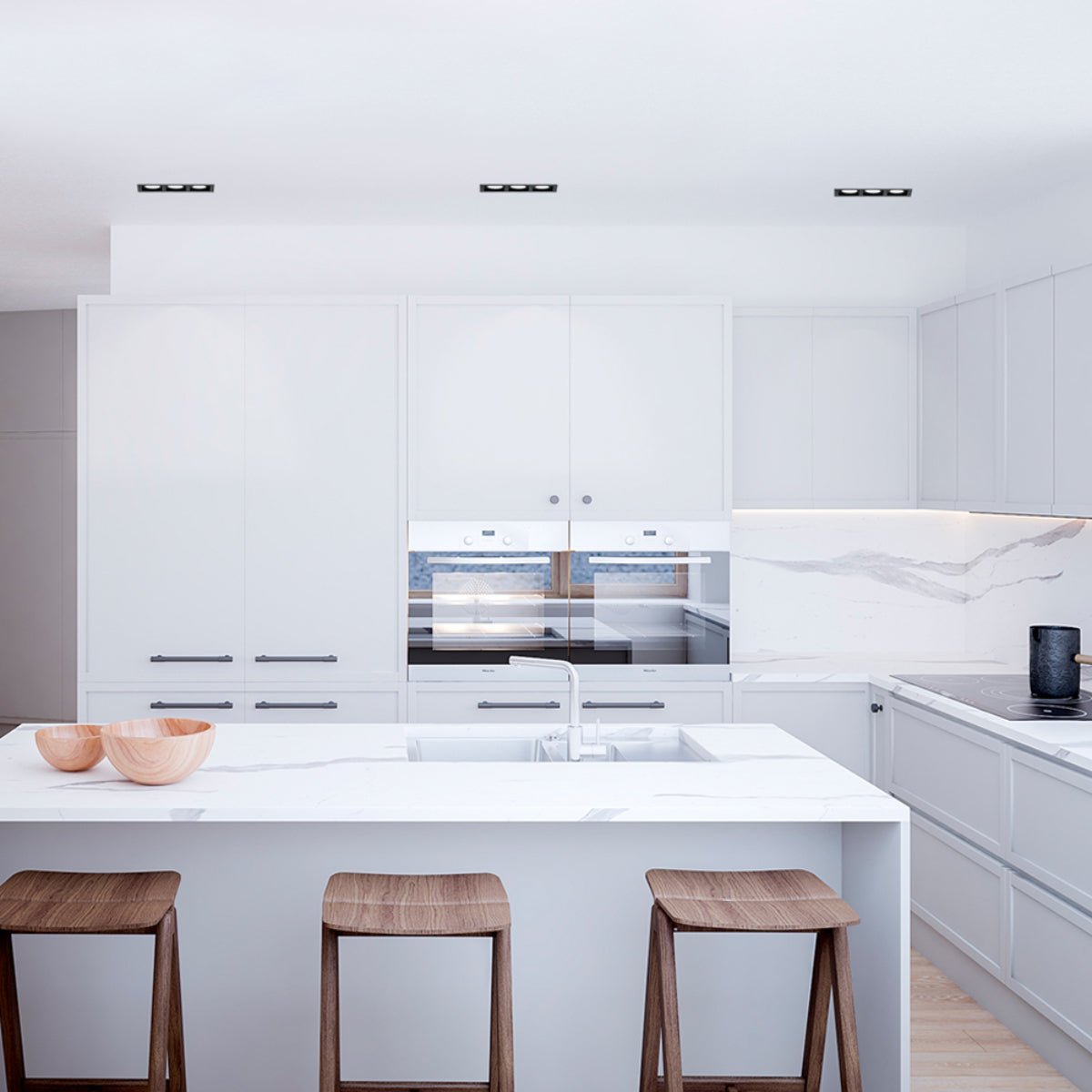 TEKLED
Grille Rectangle Recessed Tilt Downlight GU10 - Black / 1 Lamp.
Grille Recessed Tilt Downlight GU10
Upgrade your living and work space significantly with this new range of Grille Recessed recessed downlights from TEKLED. These round, anti-glare, metal recessed downlights fit UK standard GU10 bulbs and can be used with dimmable bulbs as well. Ideally paired with a 7W-4W LED bulb to give off light equivalent to that of a 50W/40W halogen lamp, this downlight is a must have to evenly illuminate your spaces such as the bedroom, living room, your office, etc. This hardwired, IP20 light comes with adjustable rotate and tilt and has a long life span,thus saving you a lot of money on lamp replacement. This fixture is available in two colours with 3 option: black, white or white-black with three variants of size such as 1 lamp holder, 2 lamp holders and 3 lamp holders with black and white or white-black colour options to choose from. Please note that the bulbs are not included with this item. Take a look at the bulbs available at TEKLED before you check out!
Technical Specifications
Name
Grille Recessed Tilt Downlight GU10 White or Black
Product Code
165-03878 | 165-03880 | 165-03882 | 165-038720 | 165-038740 | 165-038760 

| 165-03872 | 165-03874 | 165-03876 

Power
Max 7W/Bulb LED Bulb | Max 50W(7W for LED)/bulb
Equivalent Wattage
Max 50W/Bulb Halogen Bulb
Power Source
Hardwired
Voltage
220/240Vac 50/60Hz
Lamp Holder Type
GU10 Twist Lock
Protection Class
Class II
Dimmability
Dimmable if used with dimmable bulbs
Light Source
Bulb
Bulbs
Bulbs are not included
IP Class(Ingress Protection)
IP20
Mount Type
Recessed Mount
Function Mode
On/Off
Product Dimensions (L x W x H) (D x H)
100x100x40mm | 185x100x40mm | 270x100x40mm
Cut-Out Size
90x90mm | 170x90mm | 255x90mm
Shape
Square | Rectangle
Made of Materials
Aluminium, Steel
Product Colour
Black | White | White-Black
Paint Type
Powder coated | Spray Painted
Adjustable
Tilt and rotate
Operating Temperature (C)
-20/+45C
Warranty
3 year
Gross Weight
165g | 310g
Net Weight
120g | 225g | 350g
Box Dimensions (LxWxH)
112x105x50mm | 190x115x50mm | 275x115x55mm
Box Content
1pcs fixture, 1pcs lampholder, 1pcs instruction | 1pcs fixture, 2pcs lampholder, 1pcs instruction | 1 x Light fitting + 1 x Instruction sheet
Certifications
UKCA, CE, RoHS