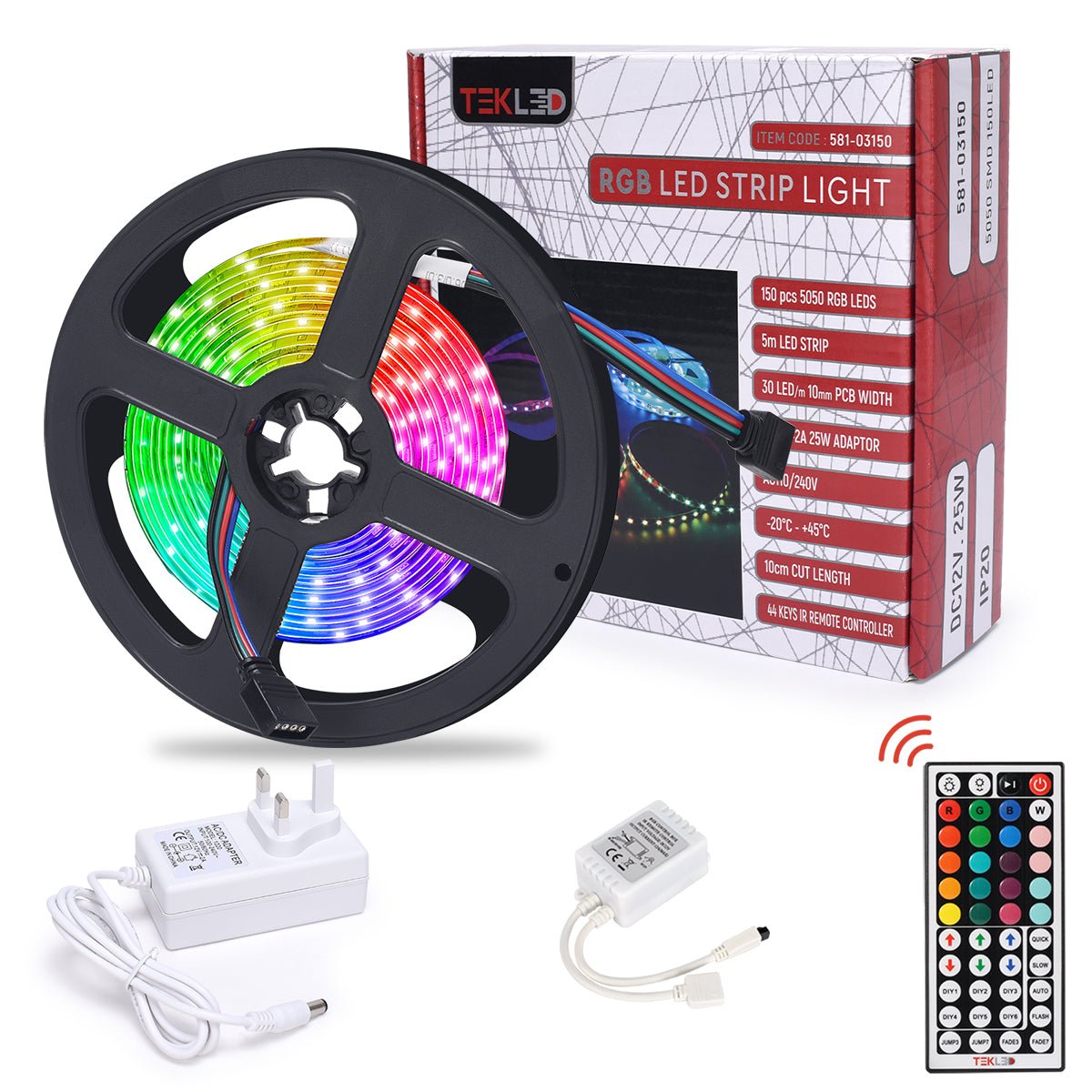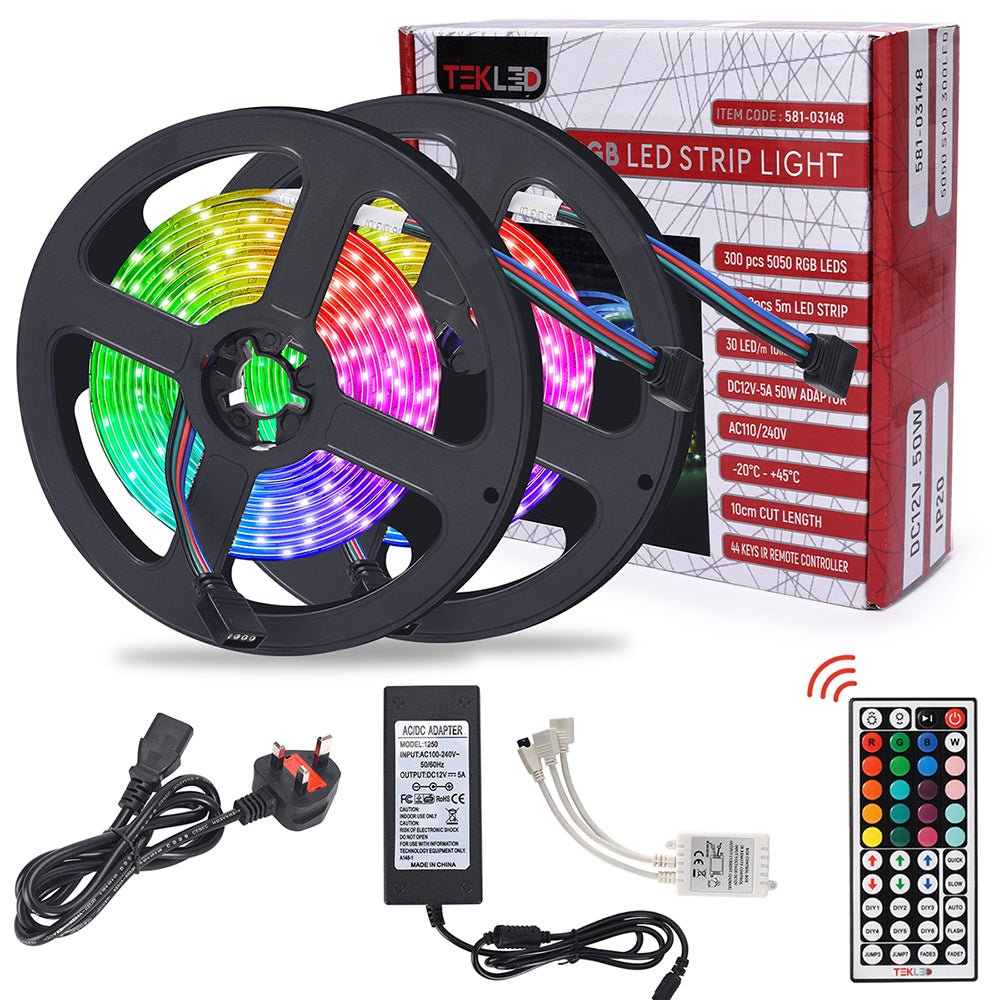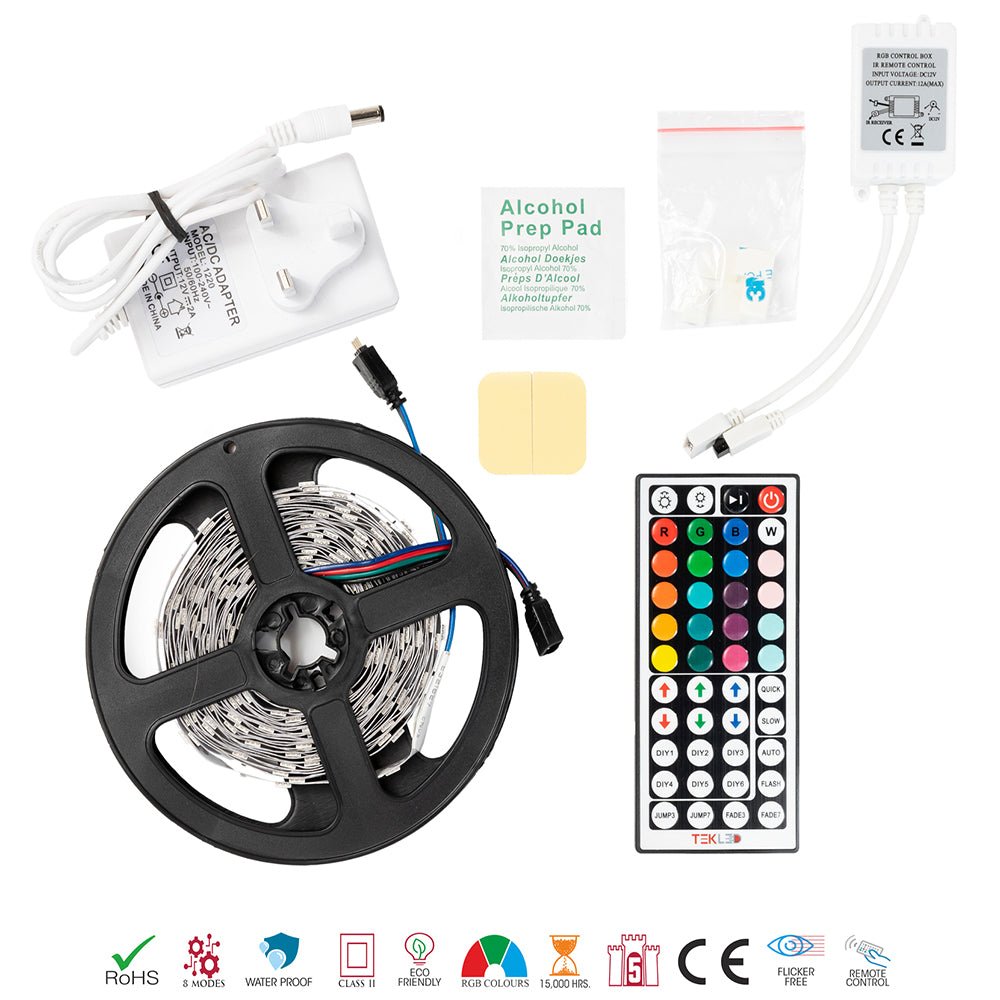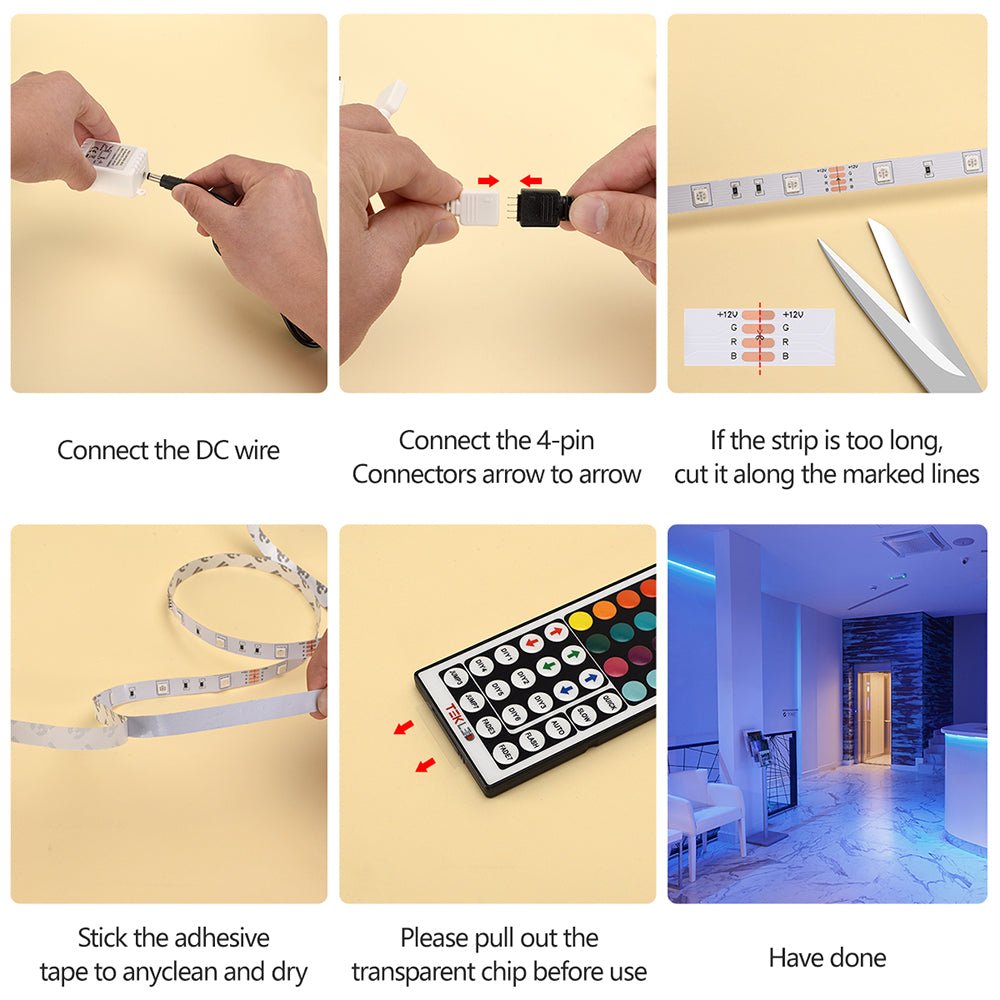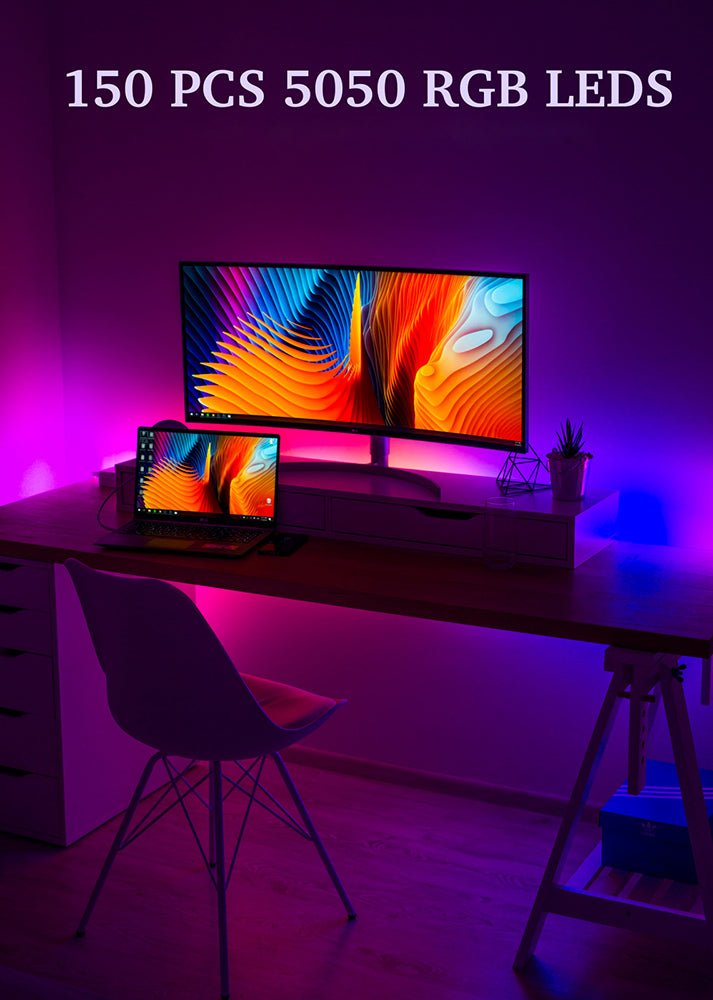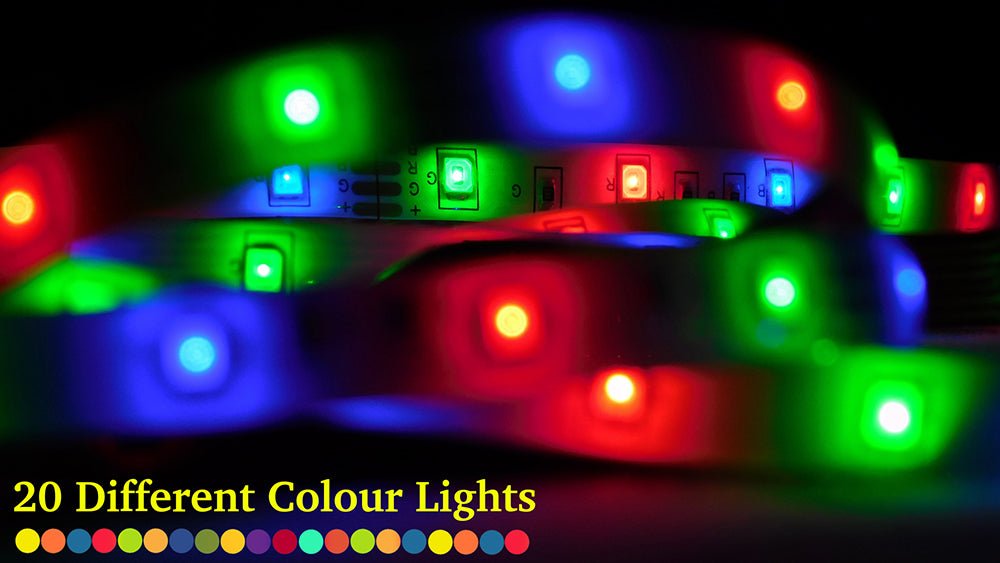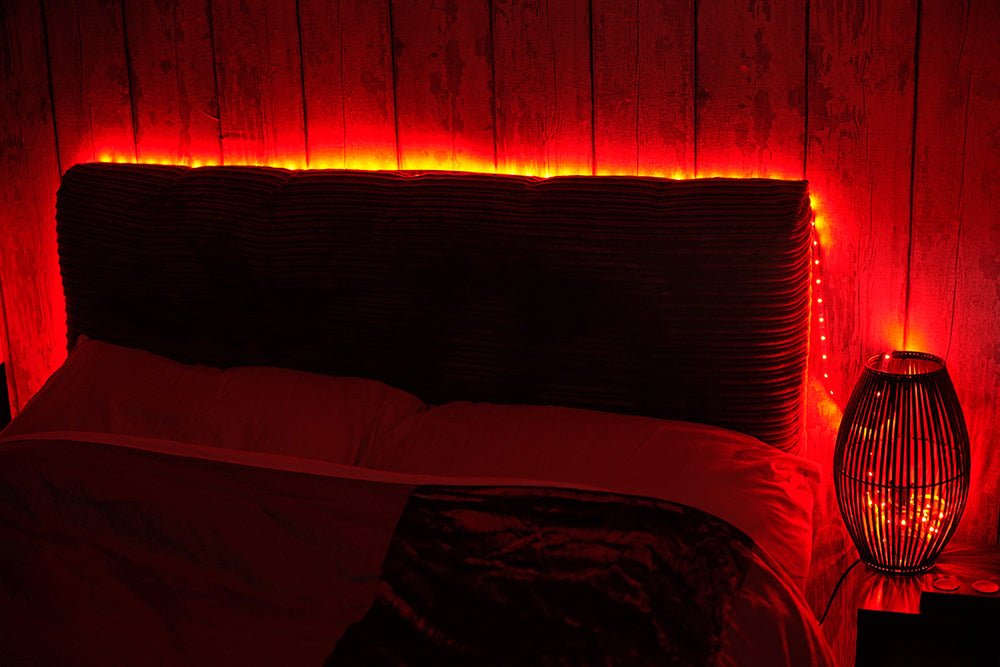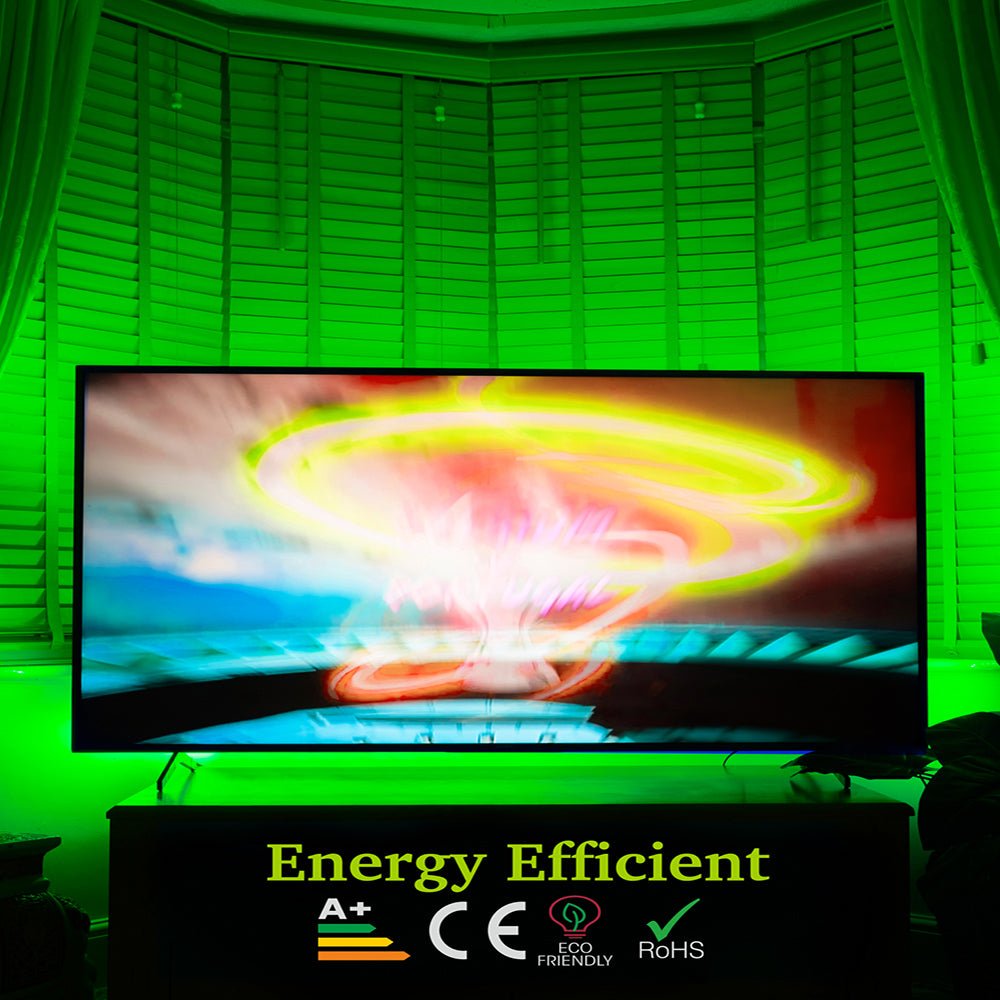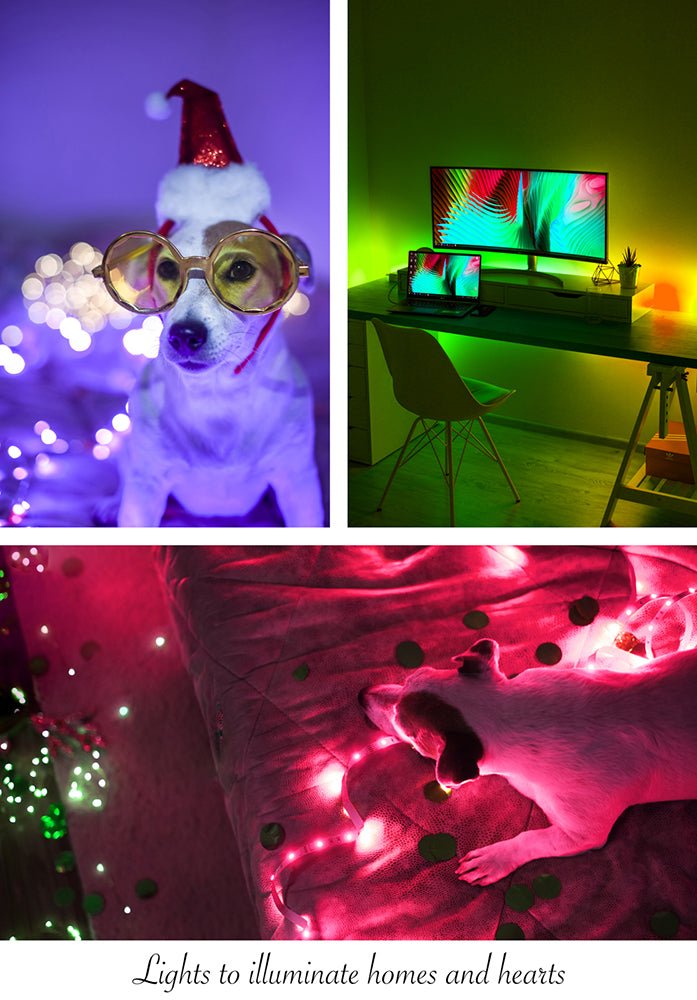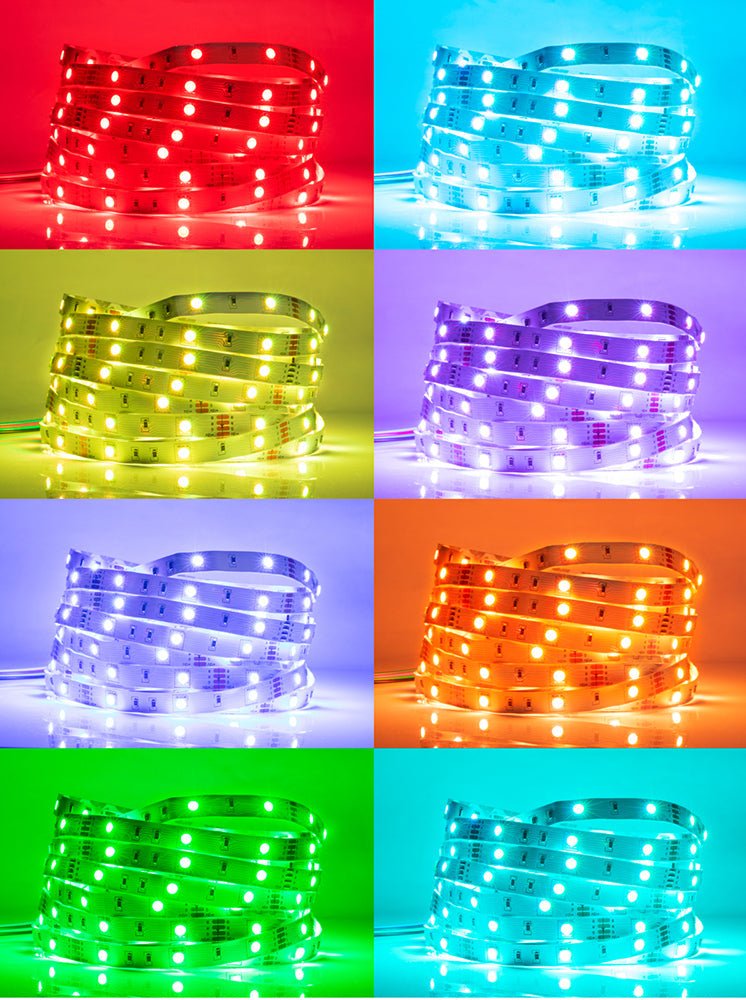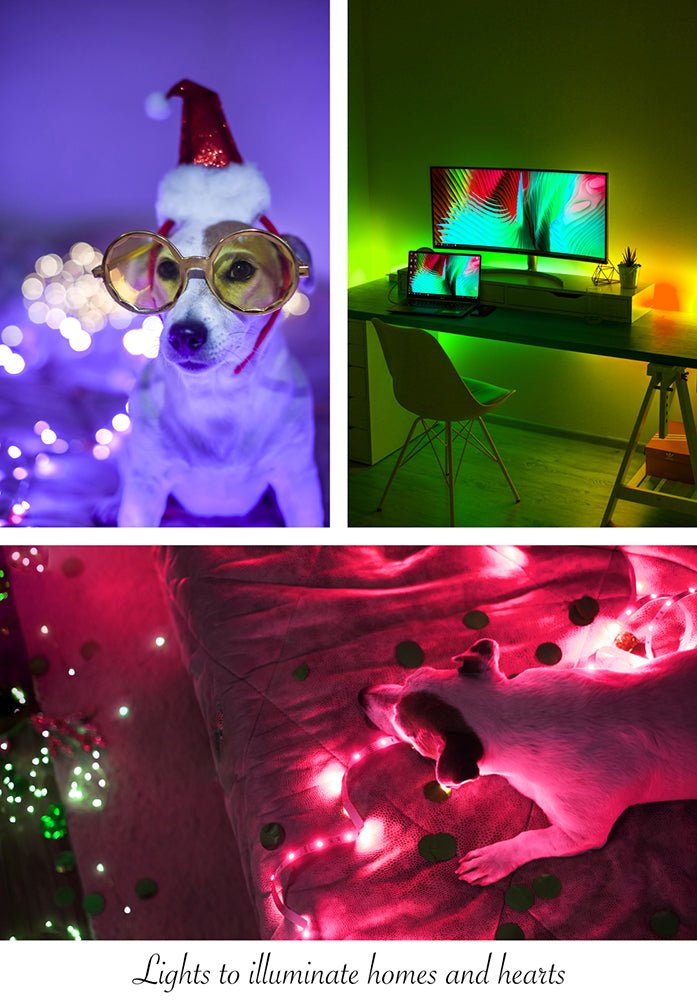 TEKLED
Holiday RGB LED Strip Light IP20 with Remote Controller - 5 metre.
Holiday RGB LED Strip Light 150 or 300 LEDs SMD5050 DC12V IP20 25W or 50W with Remote Controller
TEKLED's RGB 5m strip with LED lights is the ultimate decoration for a cosy night-time ambience. Powered by an adaptor, these globes of joy will bedazzle your nightlife with eco-friendly beams of light. Bright lights, compatible with remote control make this an ideal choice for every happy occasion. Celebrate versatility anywhere, anytime.
An IP rating of 20 of these compact, bright, and energy-efficient 25W LED strip lights will ensure safety while in use indoors and make it useful for a wide array of decorative applications to turn the ordinary into the luxurious.
You can conveniently use them to make lighting fixtures, wrap the strips around objects, or simply highlight certain areas of your lovely house. You can be as creative as you want with the LED light strips.
Remote controlled LED light strips can be a great choice for ceiling lighting.
You can also use them in the kitchen to highlight and create accents to enhance different parts of your kitchen.
LED strips are a great way to light up your stairs because of the flexibility and safety they offer. They are also easy to install so you can complete the project as a DIY weekend project also.
Colourful LED light strips are a great way to illuminate the display case in domestic and commercial settings.
The lights come with a 44-key remote control making it convenient to operate to the desired setting to match the mood and occasion.
RoHS certified: Our festoon lights are premium quality and are free of toxic emissions and chemicals and products. The strip lights are not only safe to use but eco-friendly as well. Available in 5m or 10m with 25W or 50W variants in 150 or 300 LEDs and remote control.
Technical Specifications
| | |
| --- | --- |
| Name | Holiday 5m or 10m RGB LED Strip Light 150 or 300 LEDs SMD5050 DC12V IP20 25W or 50W with Remote controler |
| Product Code | 581-03150 | 581-03148 |
| Power | 25 W | 50 W |
| Power Source | Adaptor |
| Voltage | 220/240Vac 50/60Hz |
| Input Current | 190 mA | 380 mA |
| Lamp Holder Type | Integrated LED |
| Protection Class | Class II |
| Dimmability | Dimmable |
| Light Source | SMD LED |
| Led Quantity | 150 | 300 |
| CCT (Kelvin)(Light Colour) | RGB |
| IP Class(Ingress Protection) | IP20 |
| Mount Type | 3M Tape |
| Function Mode | 44 keys Remote Control |
| Product Length | 5 m | 2 x 5 m (10m) |
| Made of Materials | Plastic & Copper Wire |
| Driver Type | Adaptor |
| Driver Power | 25W | 50W |
| Driver Input Voltage | 220~240Vac 50/60Hz |
| Driver Input Current | Max-190 mA | Max-380 mA |
| Driver Output Voltage | 12Vdc |
| Driver Output Current | Max 2 A | Max 5 A |
| Power Factor | pf>0.5 |
| Control | Remote Control |
| Operating Temperature (C) | -20/+45C |
| Energy Rating | A+ |
| Warranty | 1 year |
| Life Span | 25000 h |
| Gross Weight | 324 g | 629 g |
| Net Weight | 174 g | 462 g |
| Box Dimensions (LxWxH) | 190x180x60mm |
| Box Content | 1pcs * 5M RGB LED Strip 1pcs * LED Controller 1pcs * 44keys Remote Controller 1pcs * AC/DC Power Adapter 1pcs with 90cm cable * Alcohol prep pad 5pcs * Strip Clips 1pcs * User Manual | 2pcs * 5M RGB LED Strip 1pcs * LED Controller 1pcs * 44keys Remote Con |
| Certifications | UKCA, CE, RoHS |