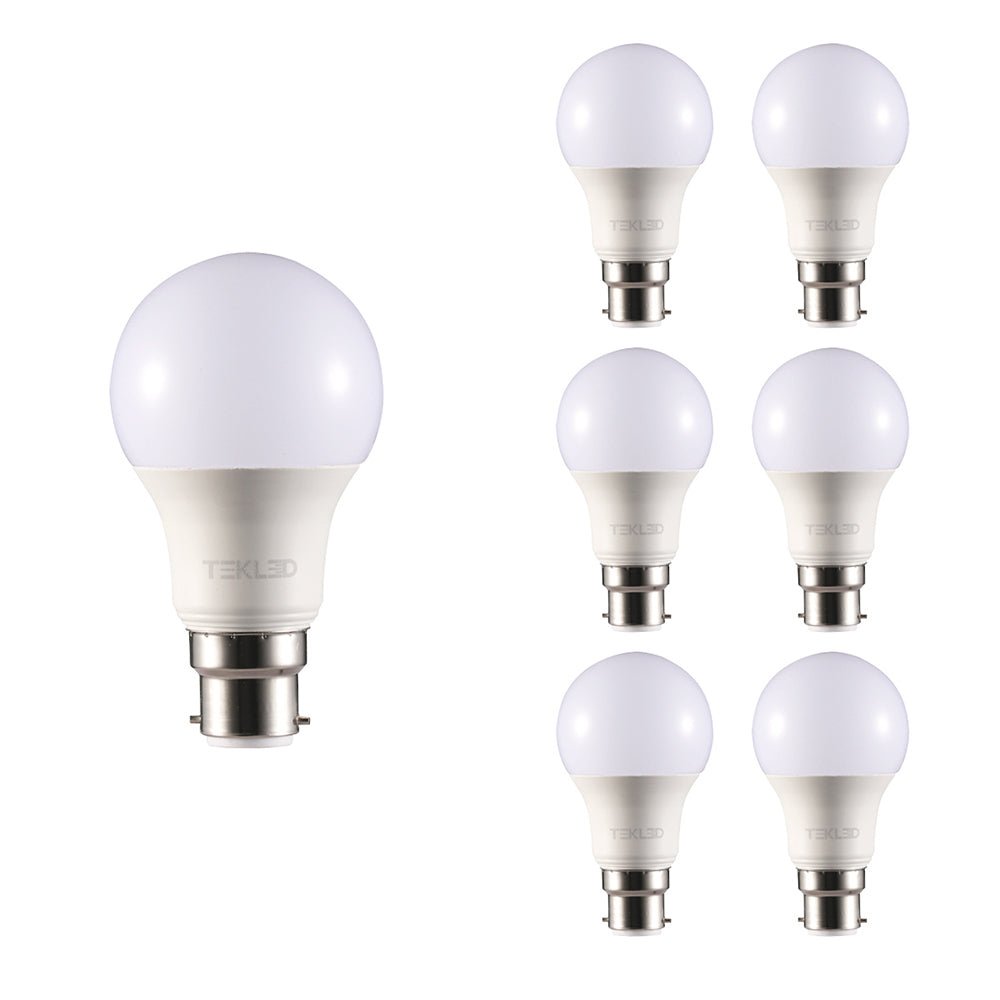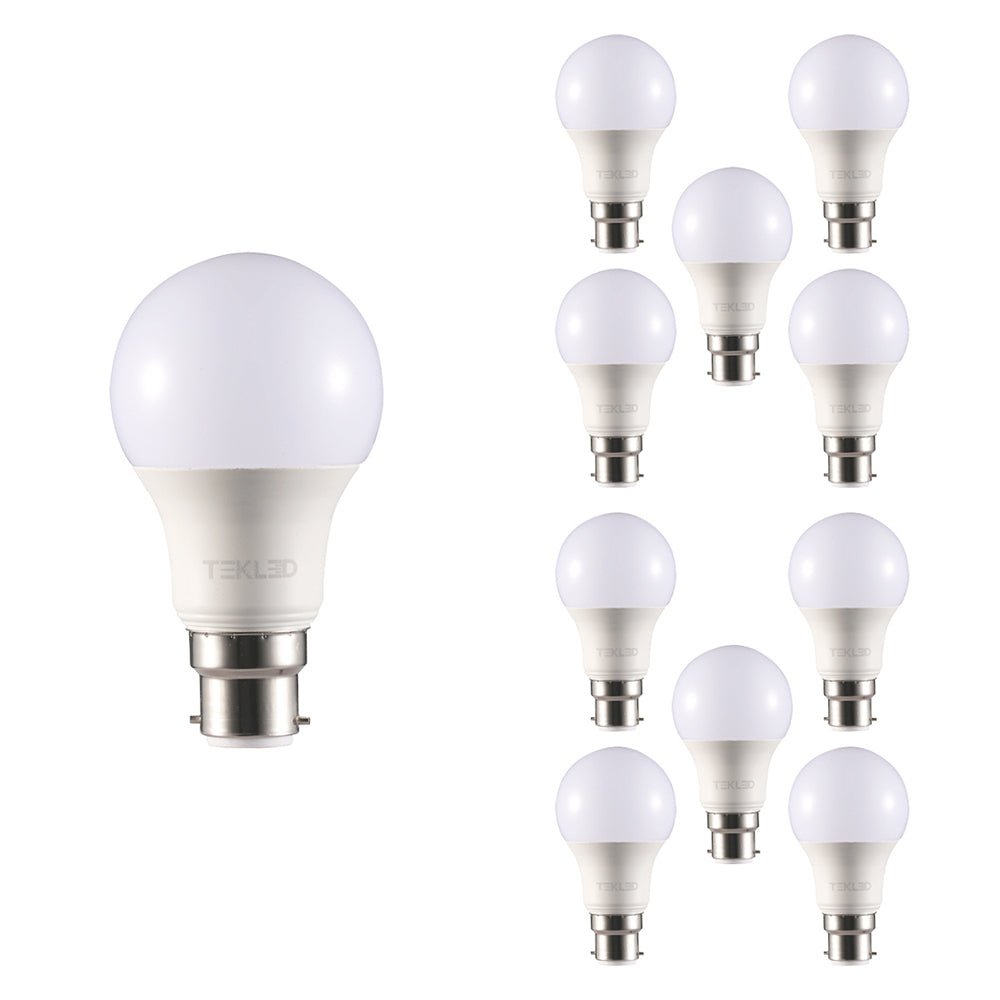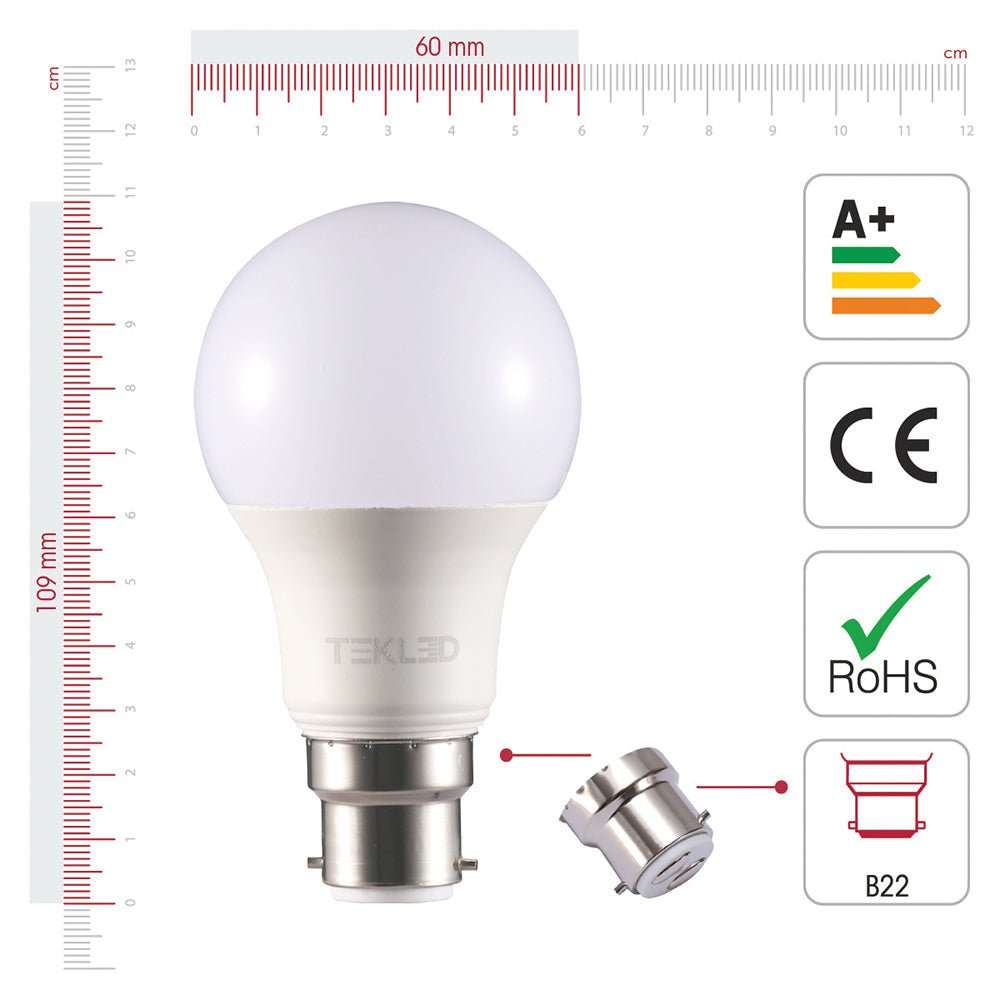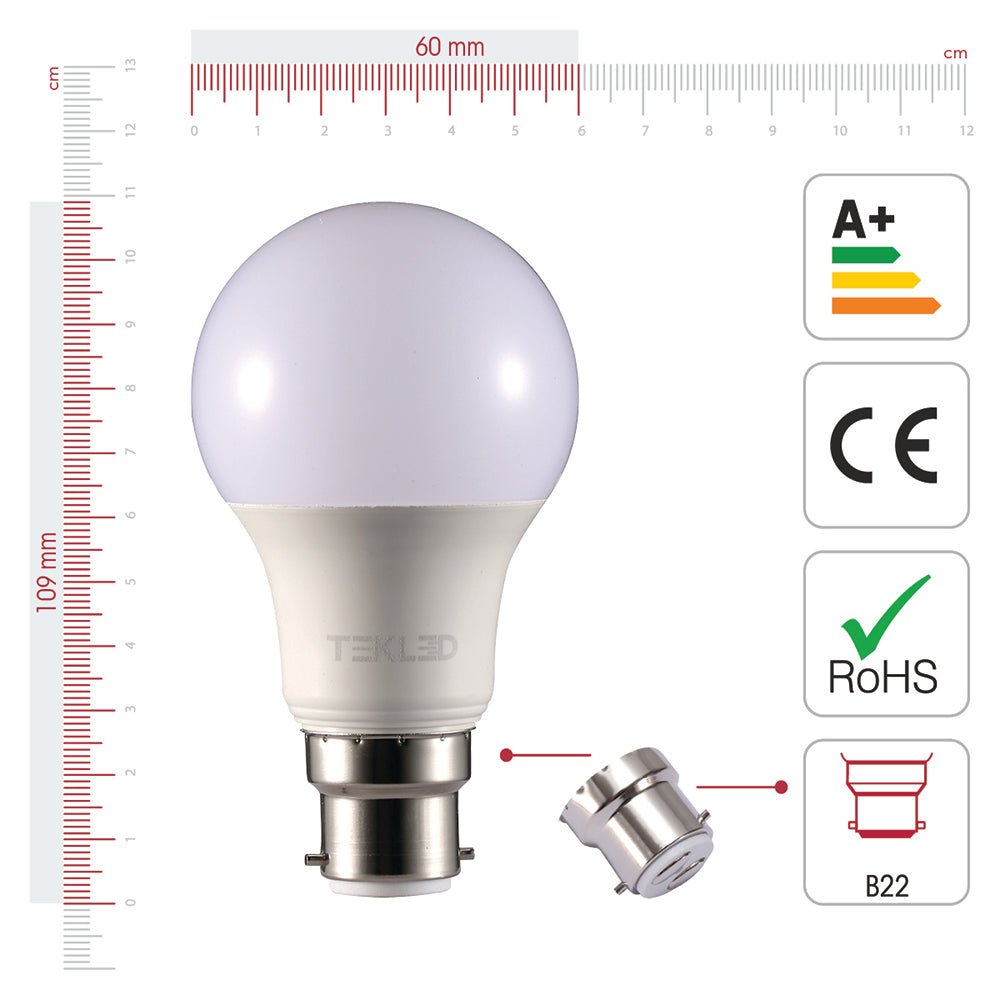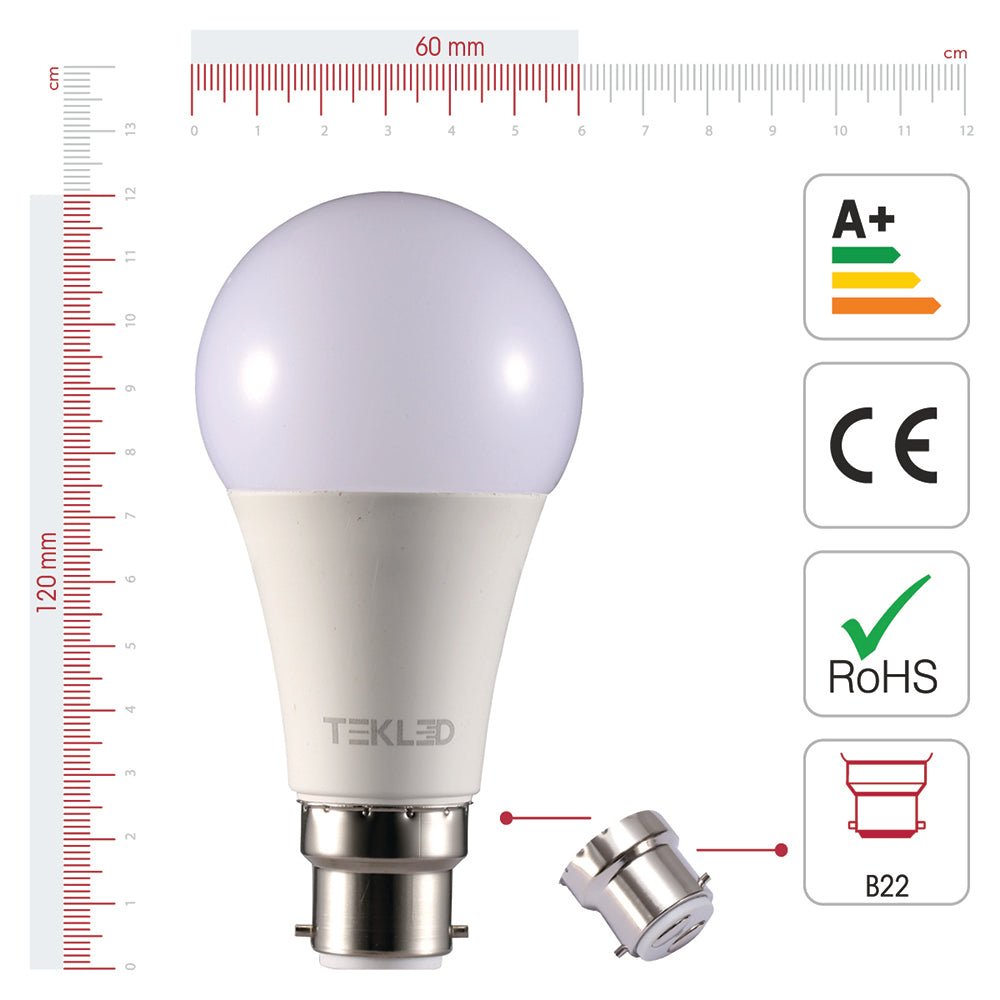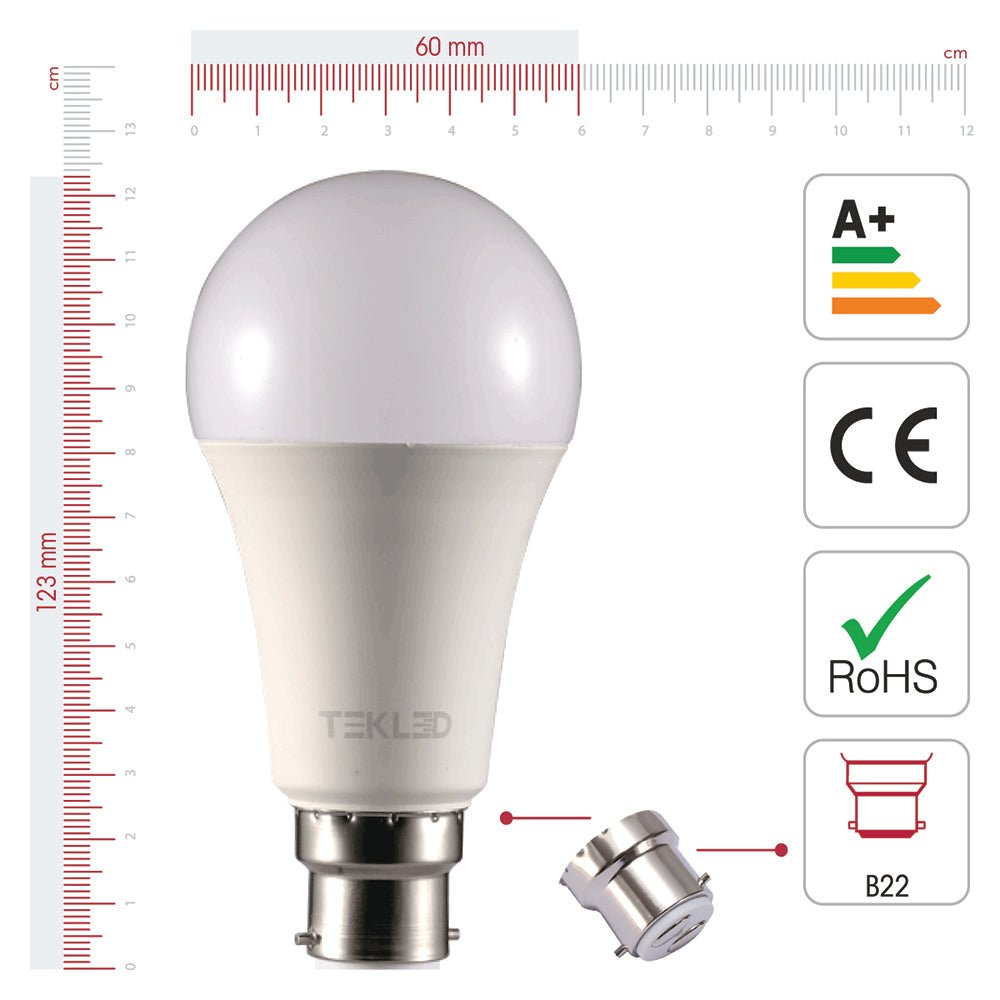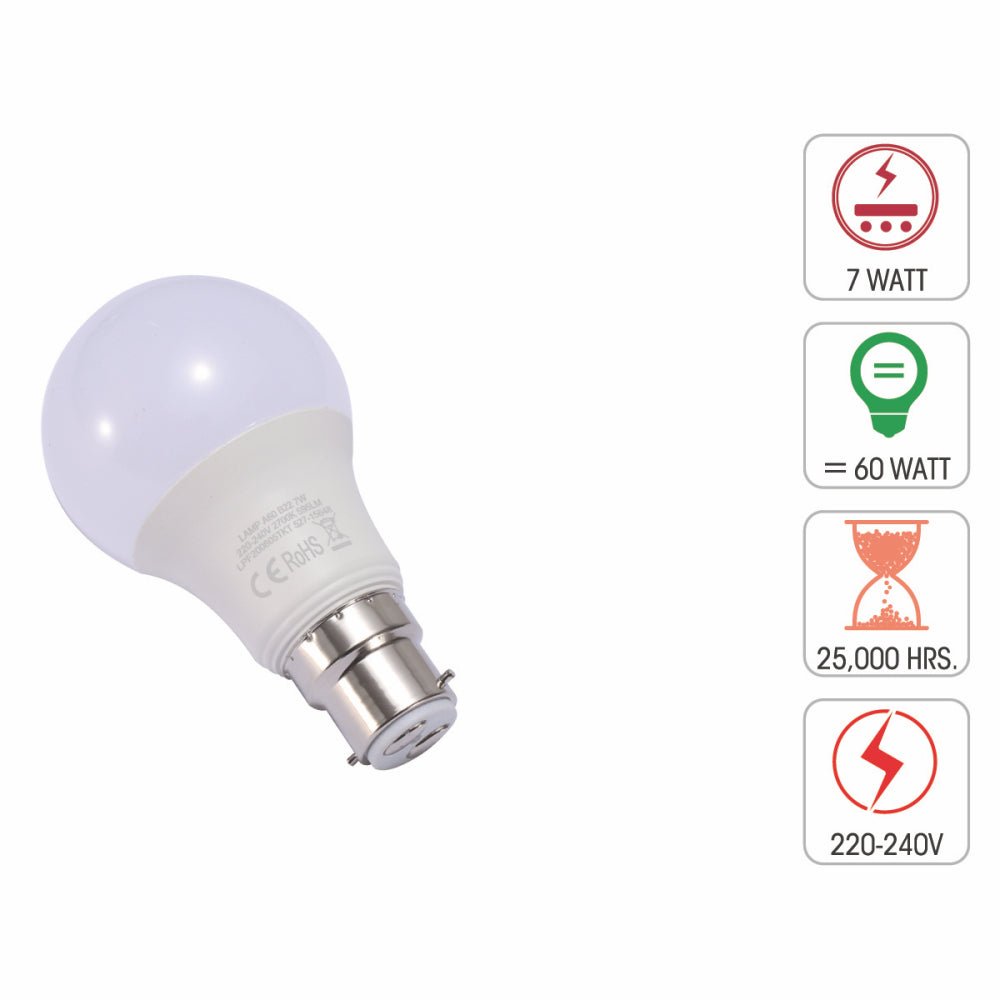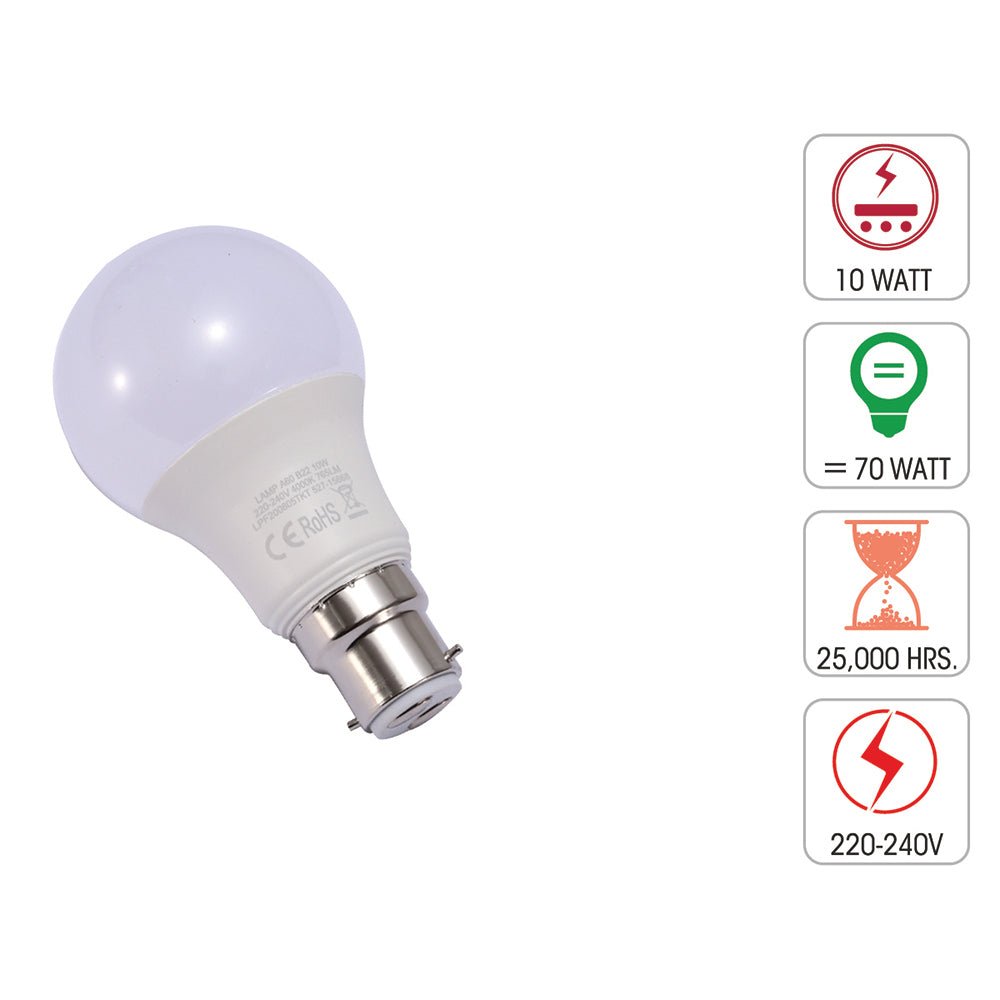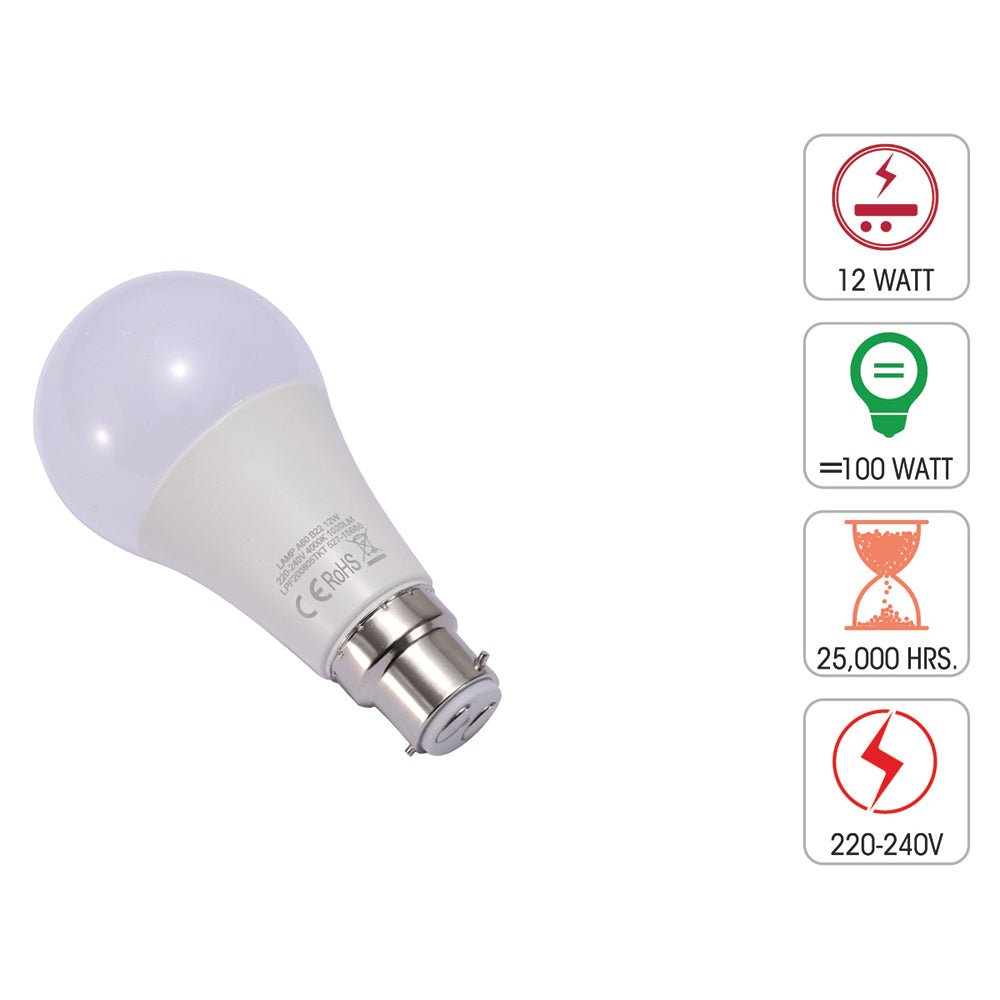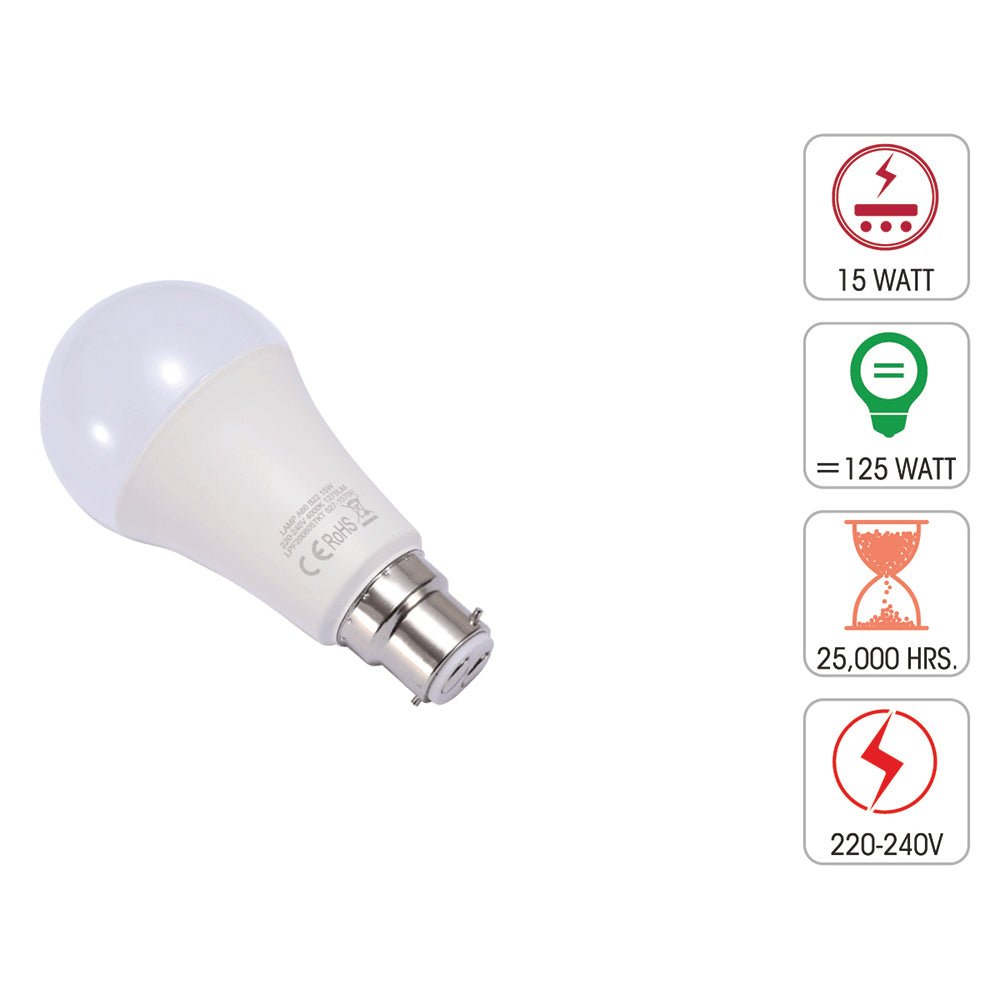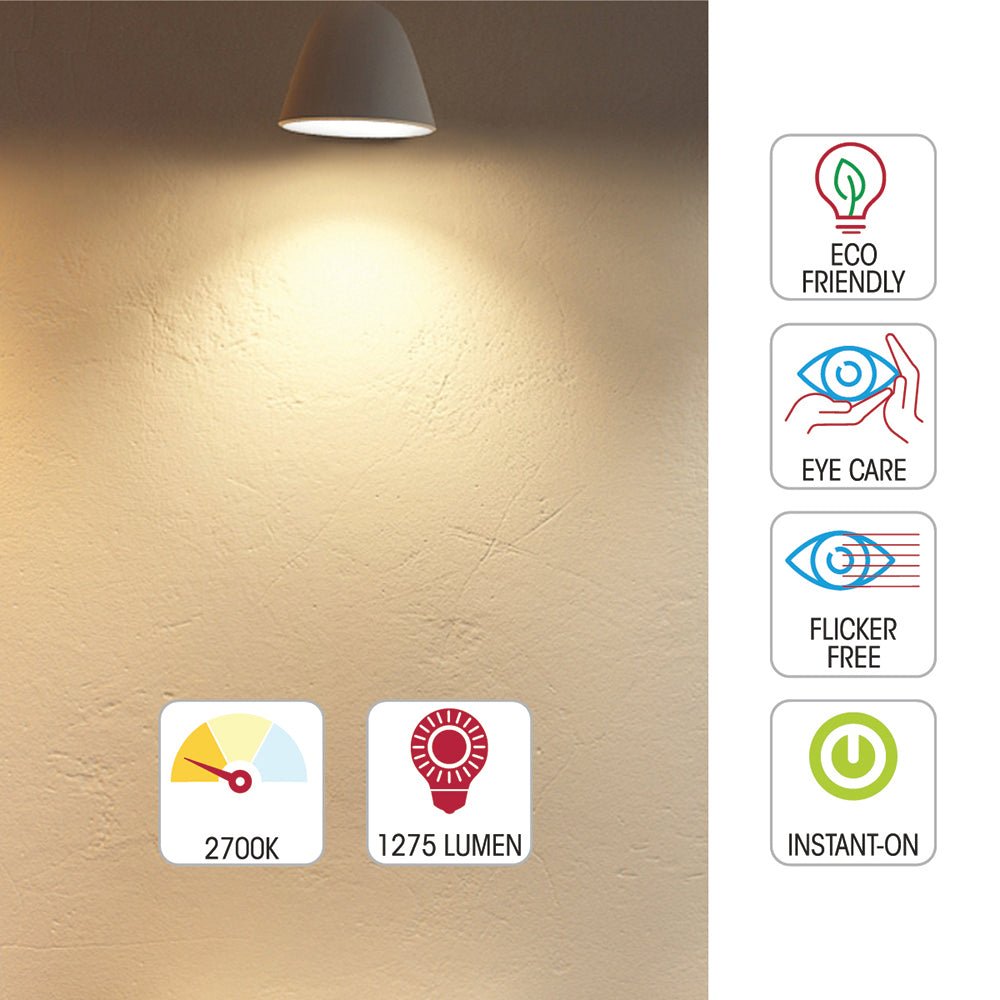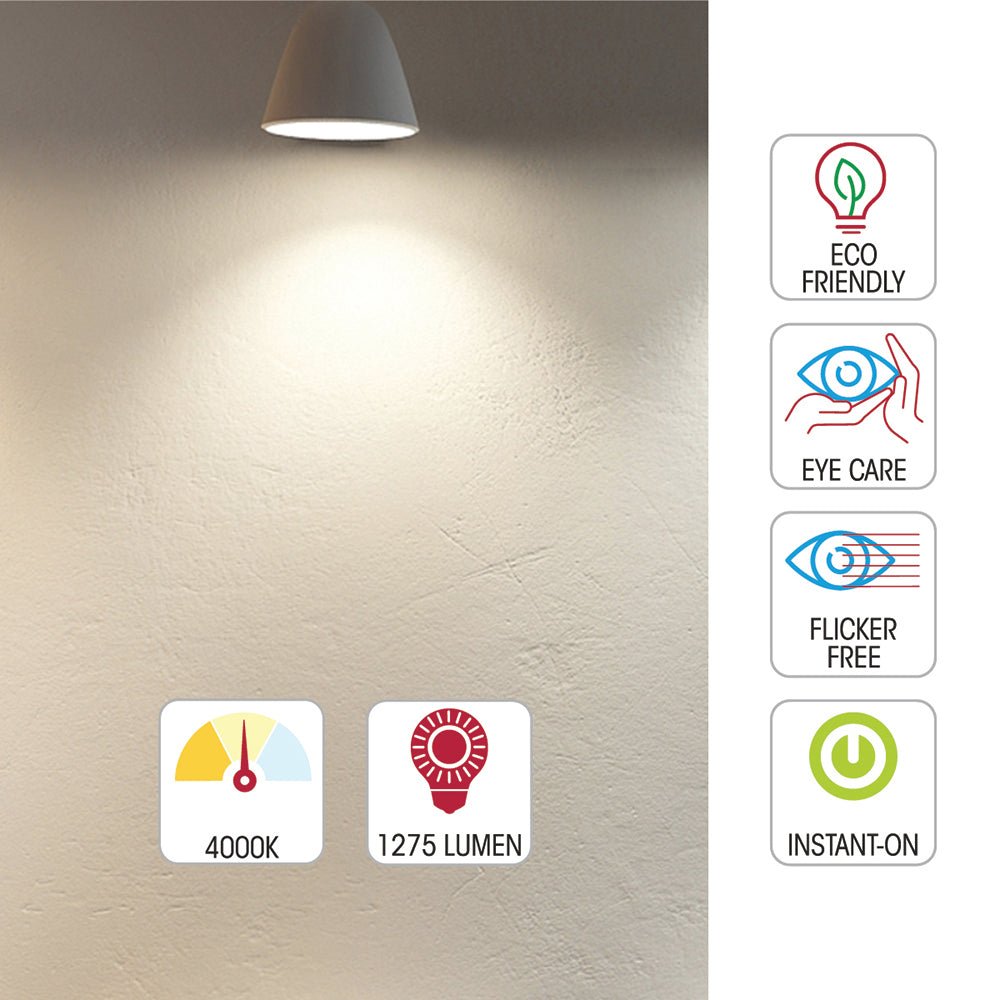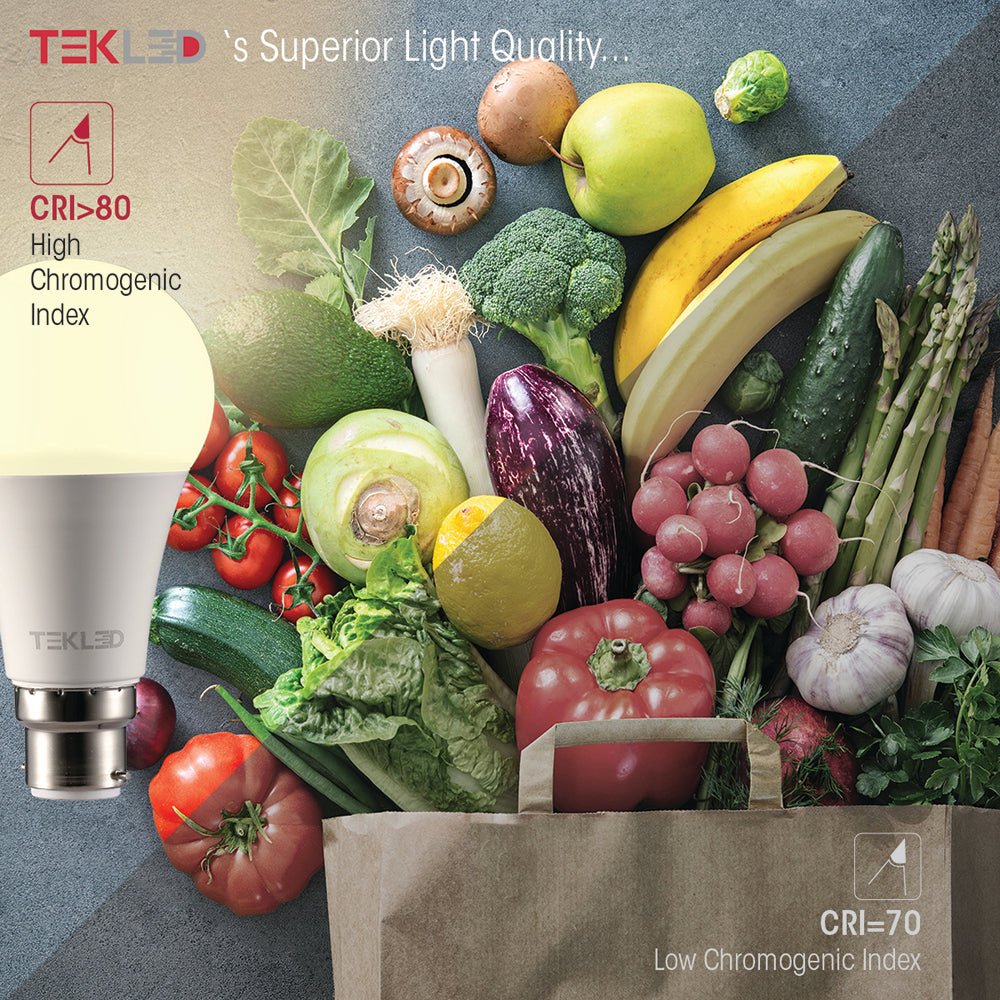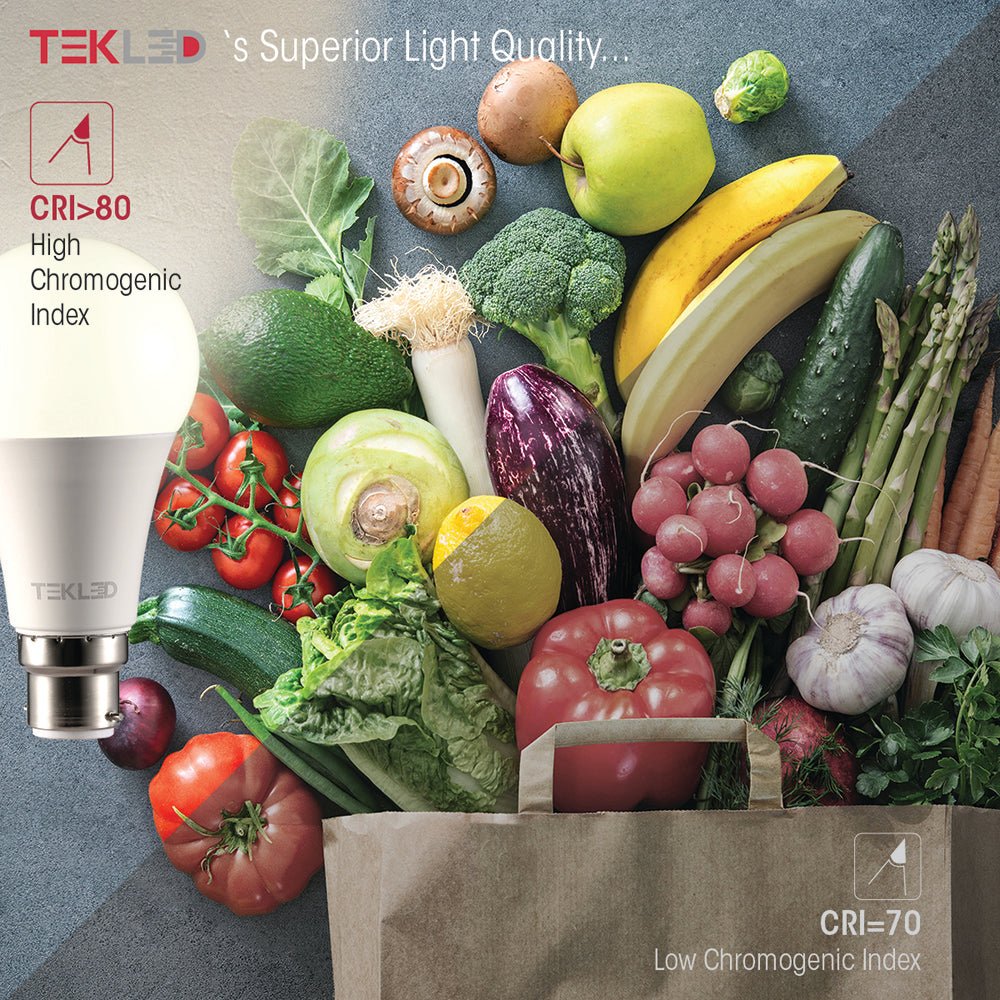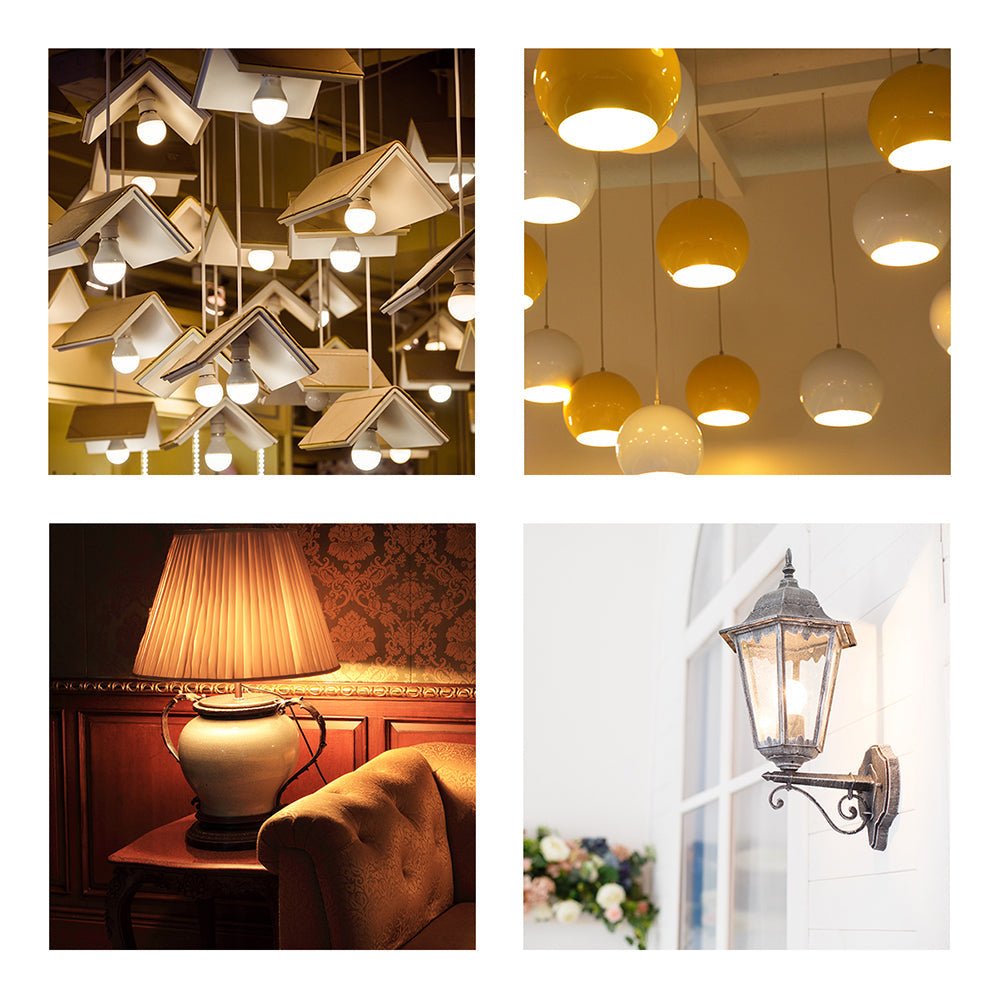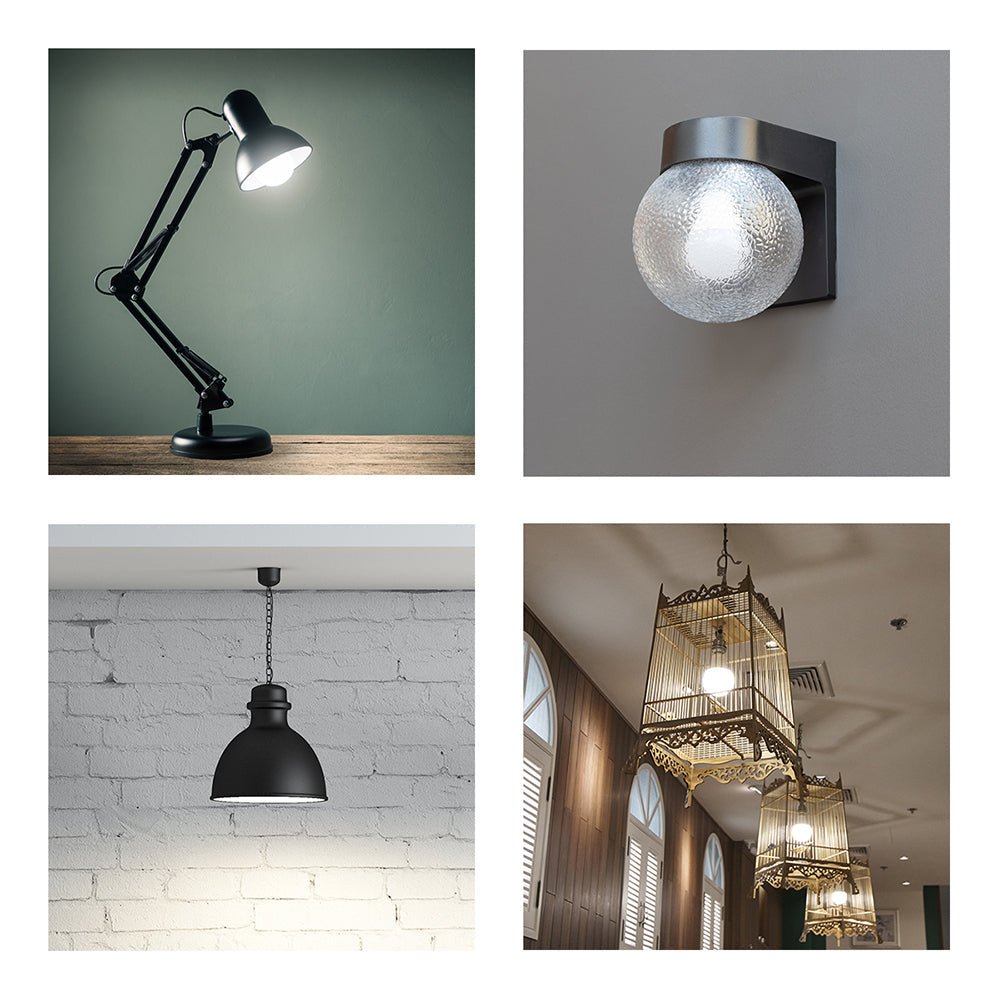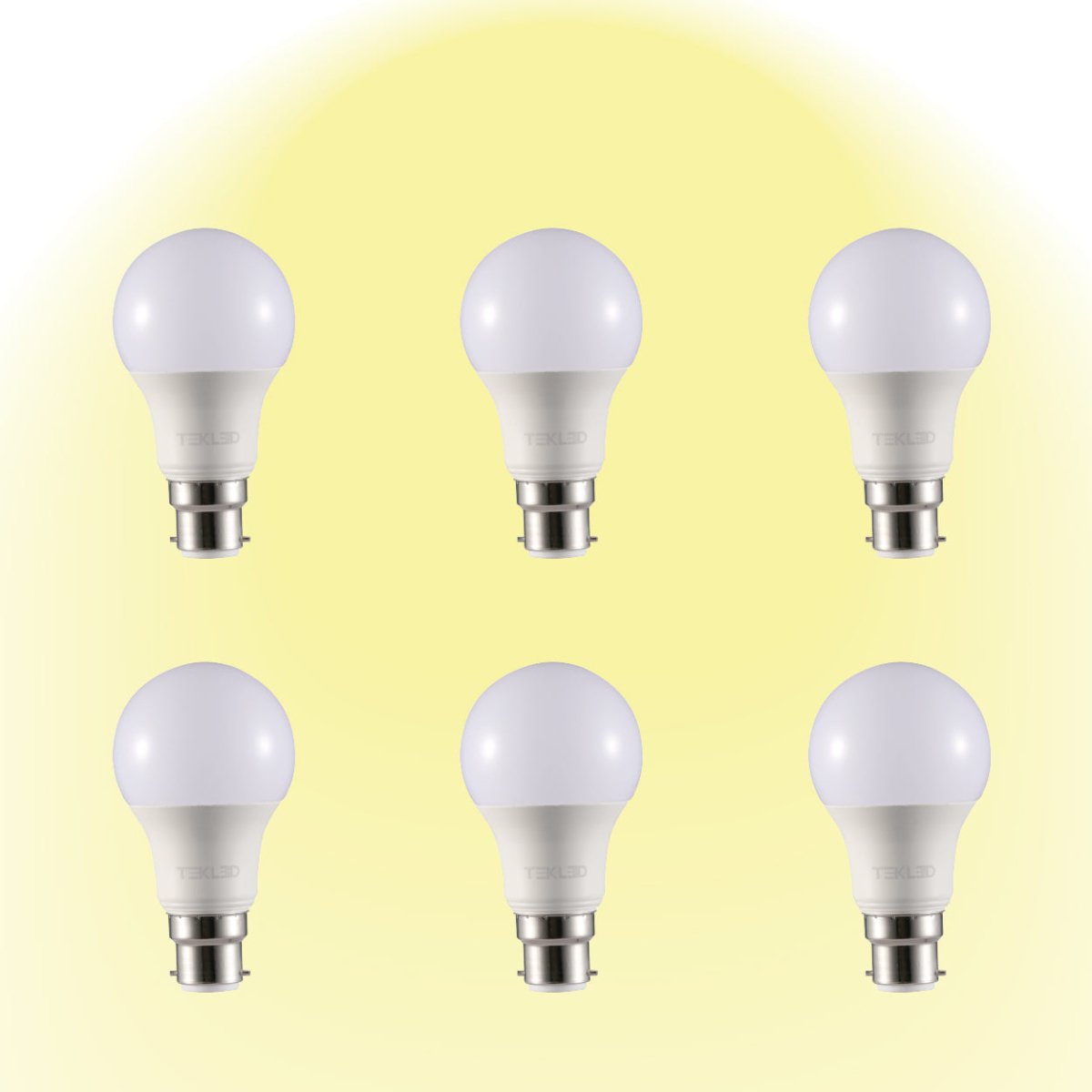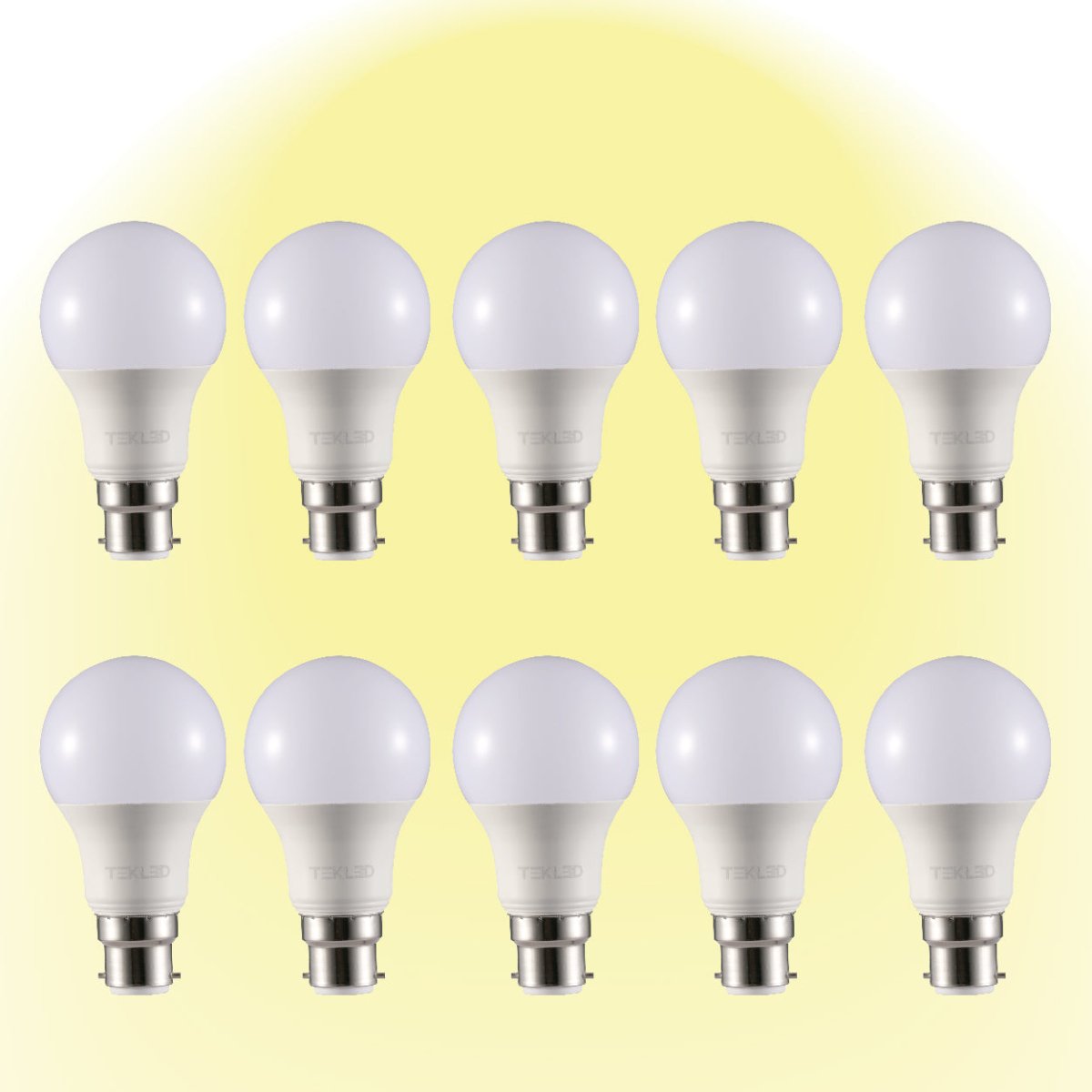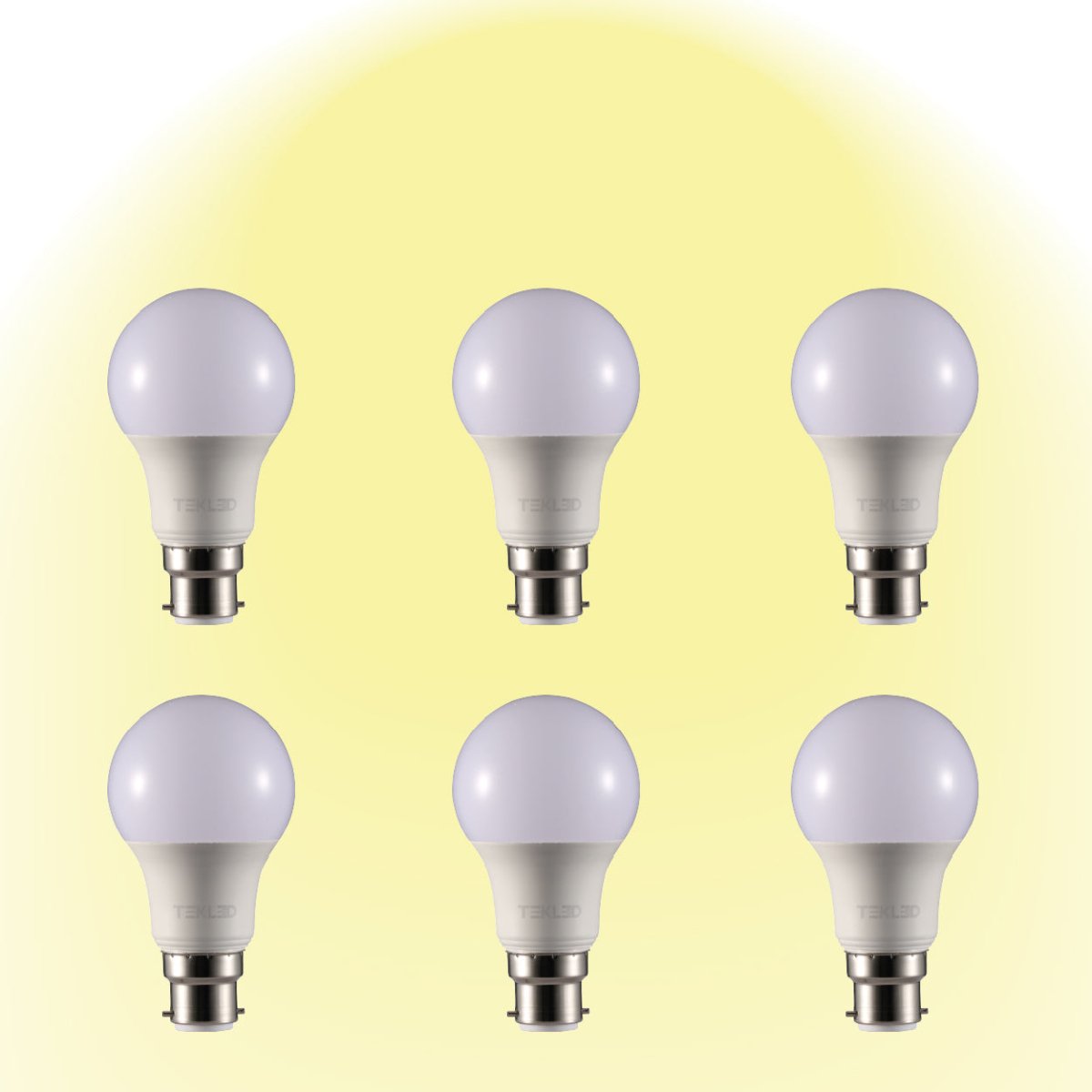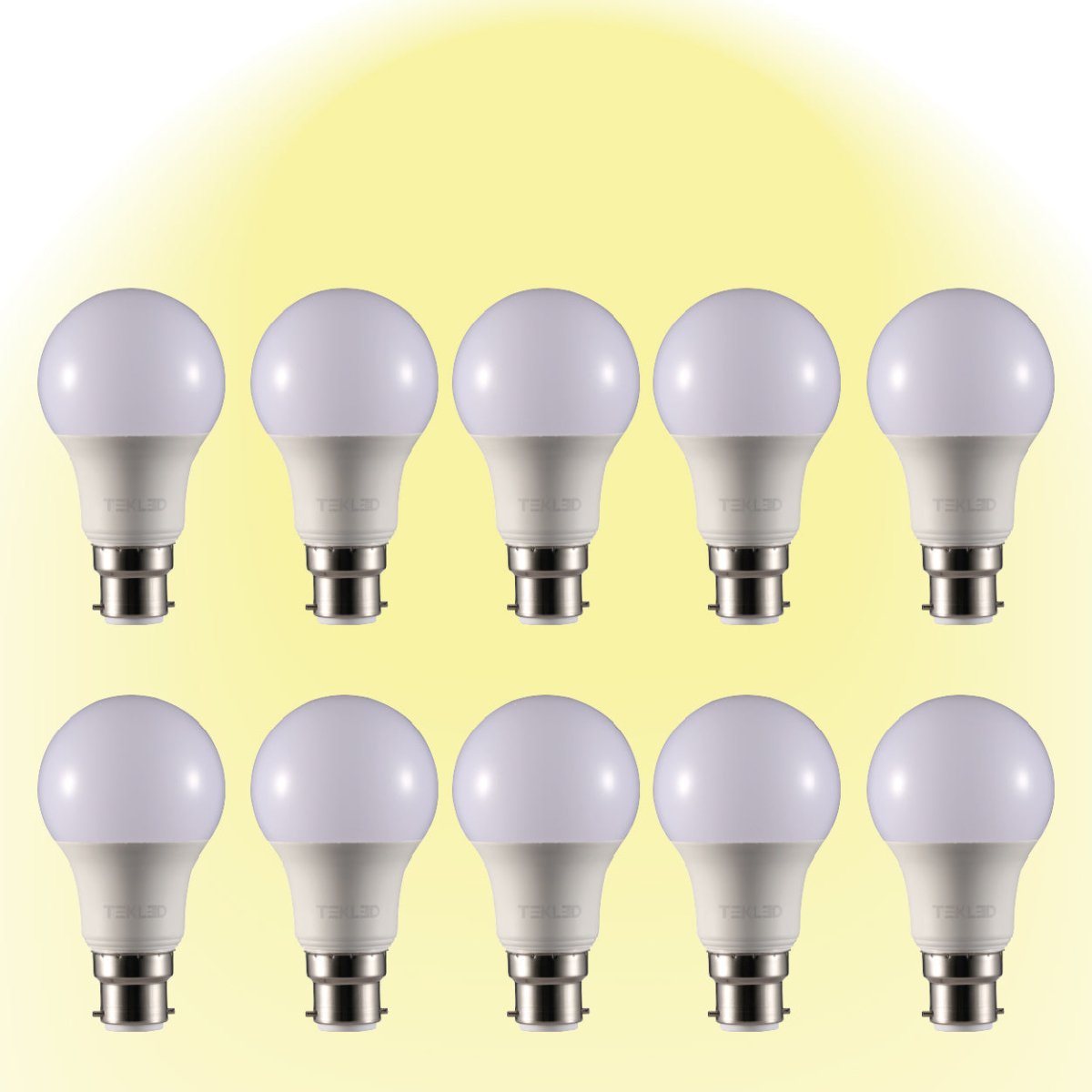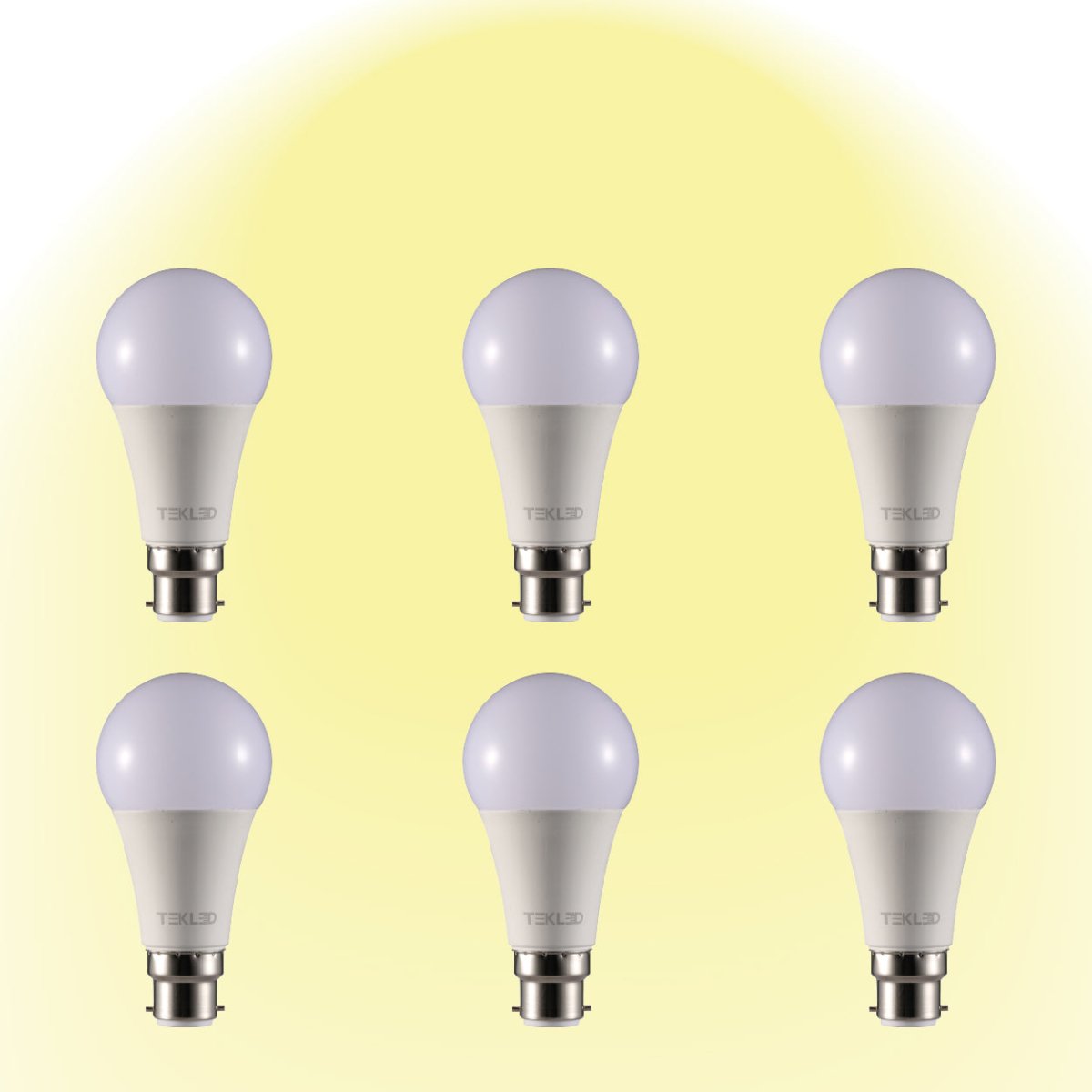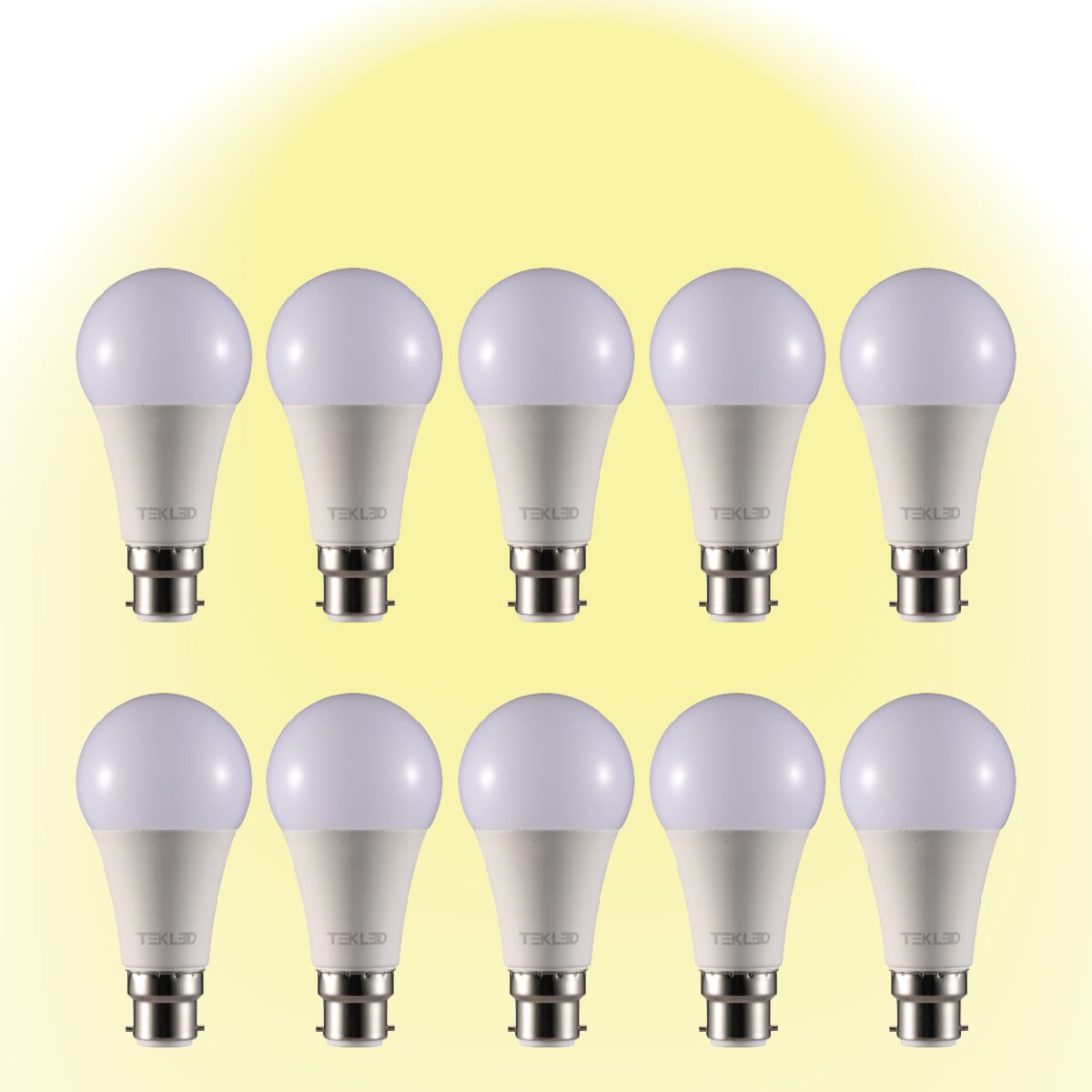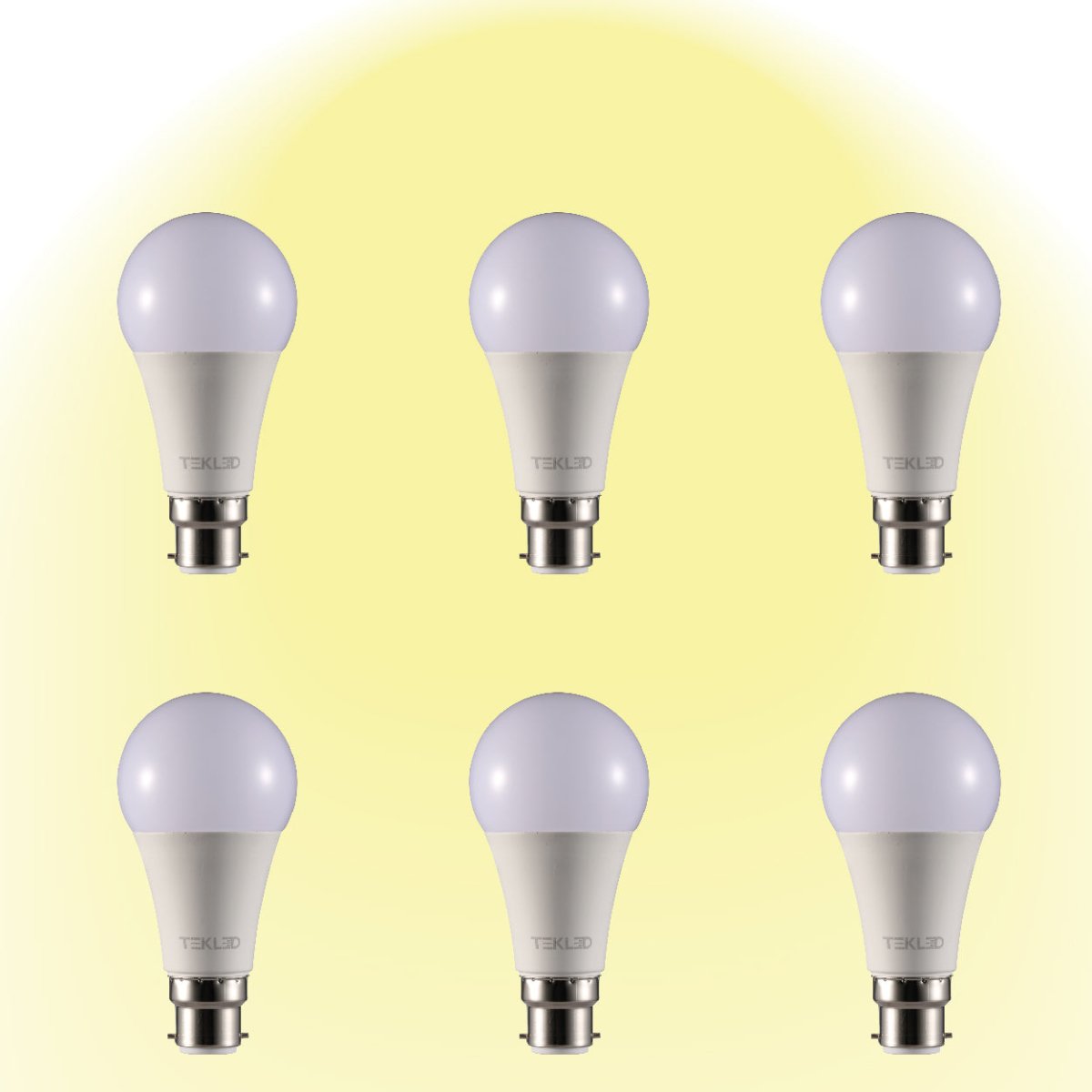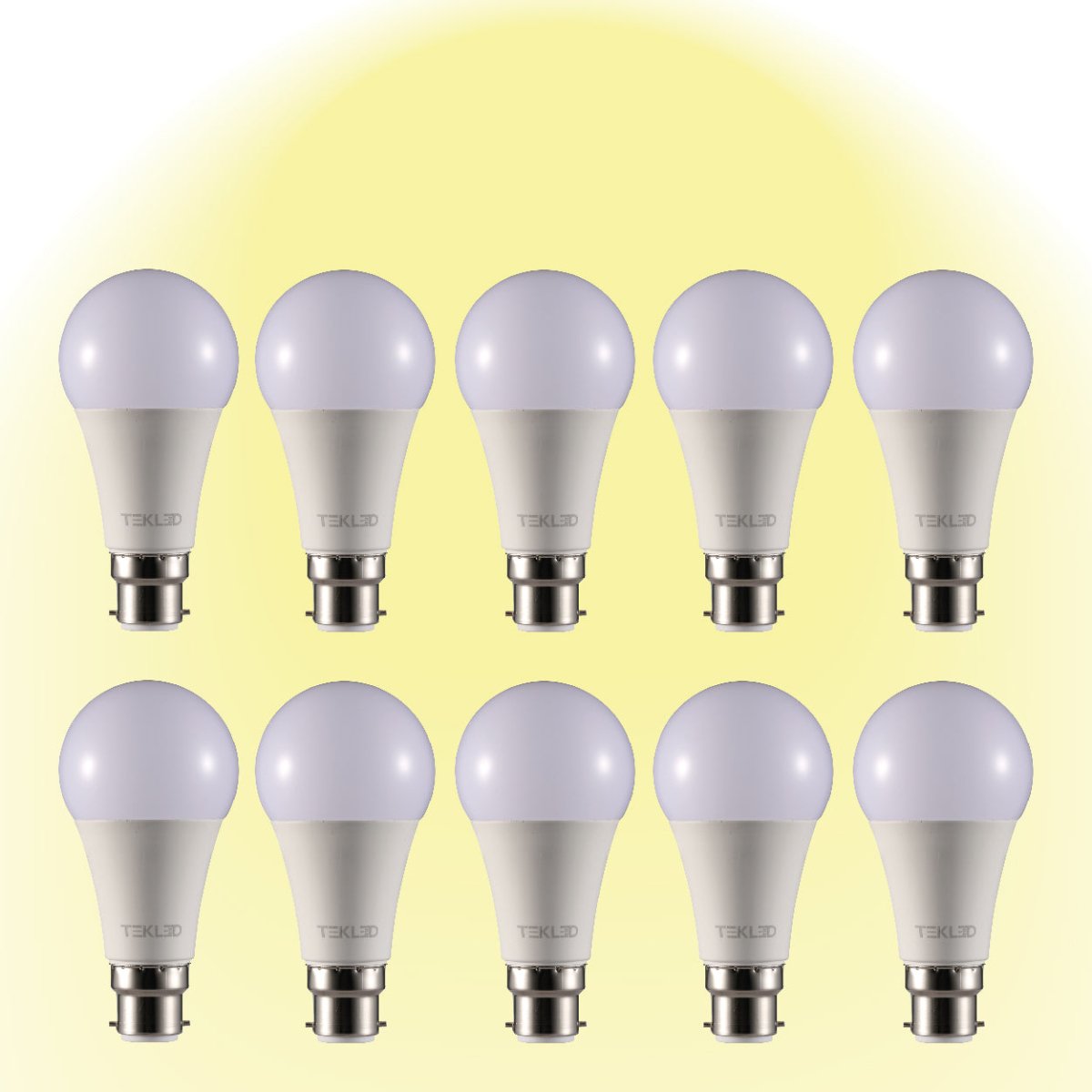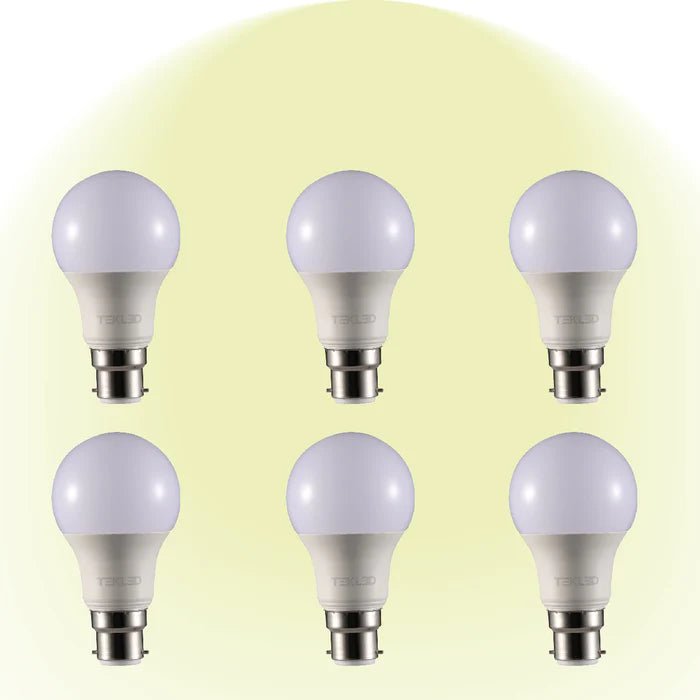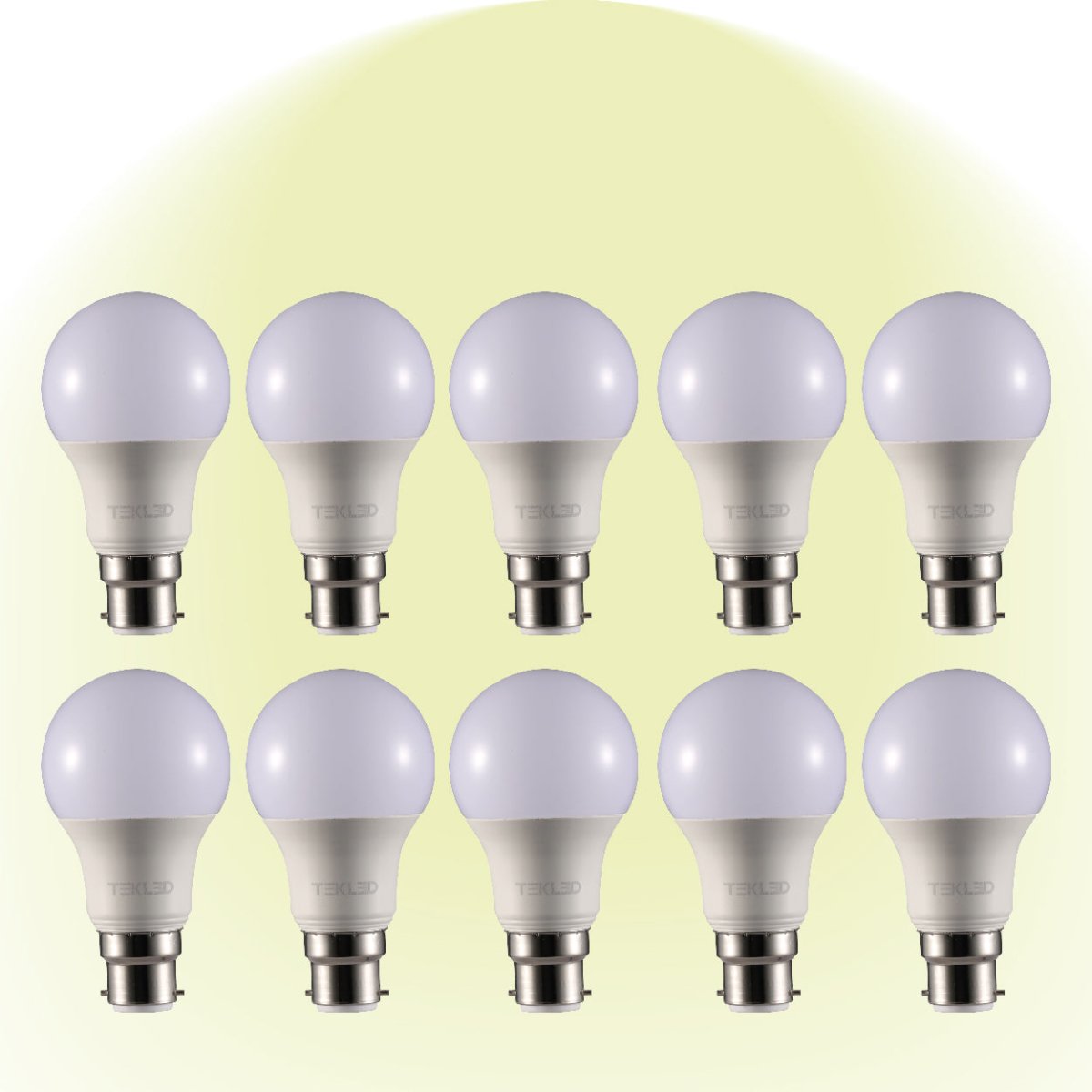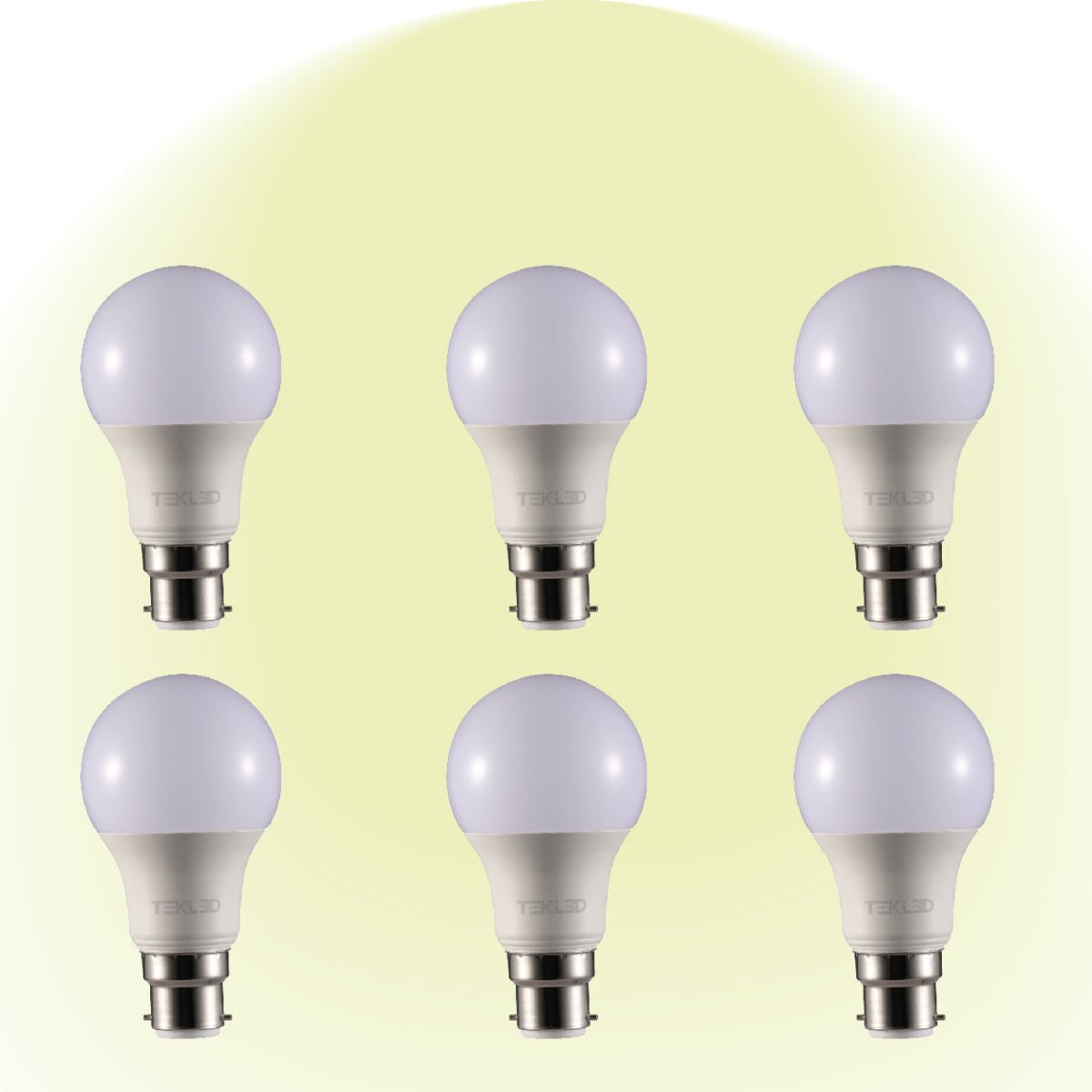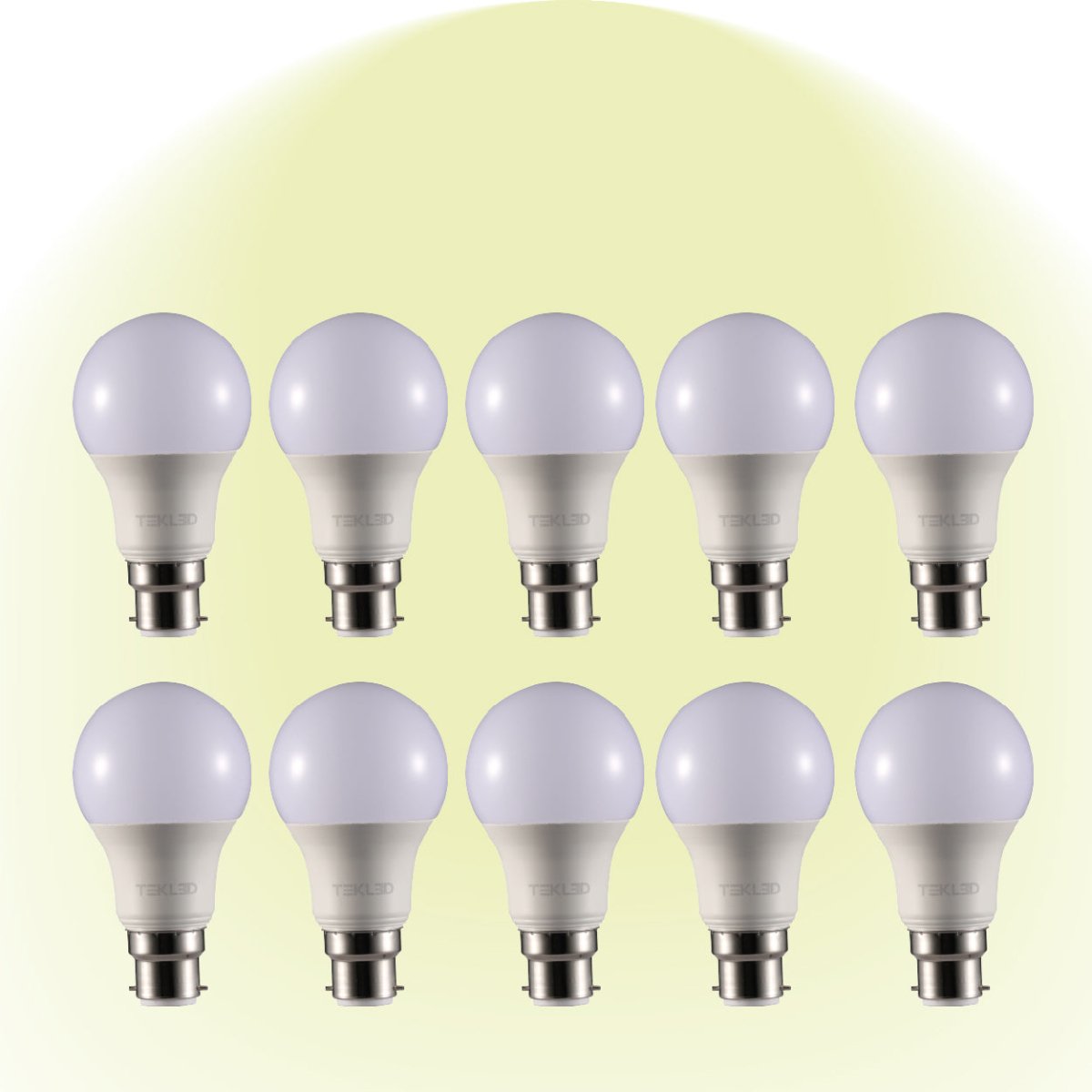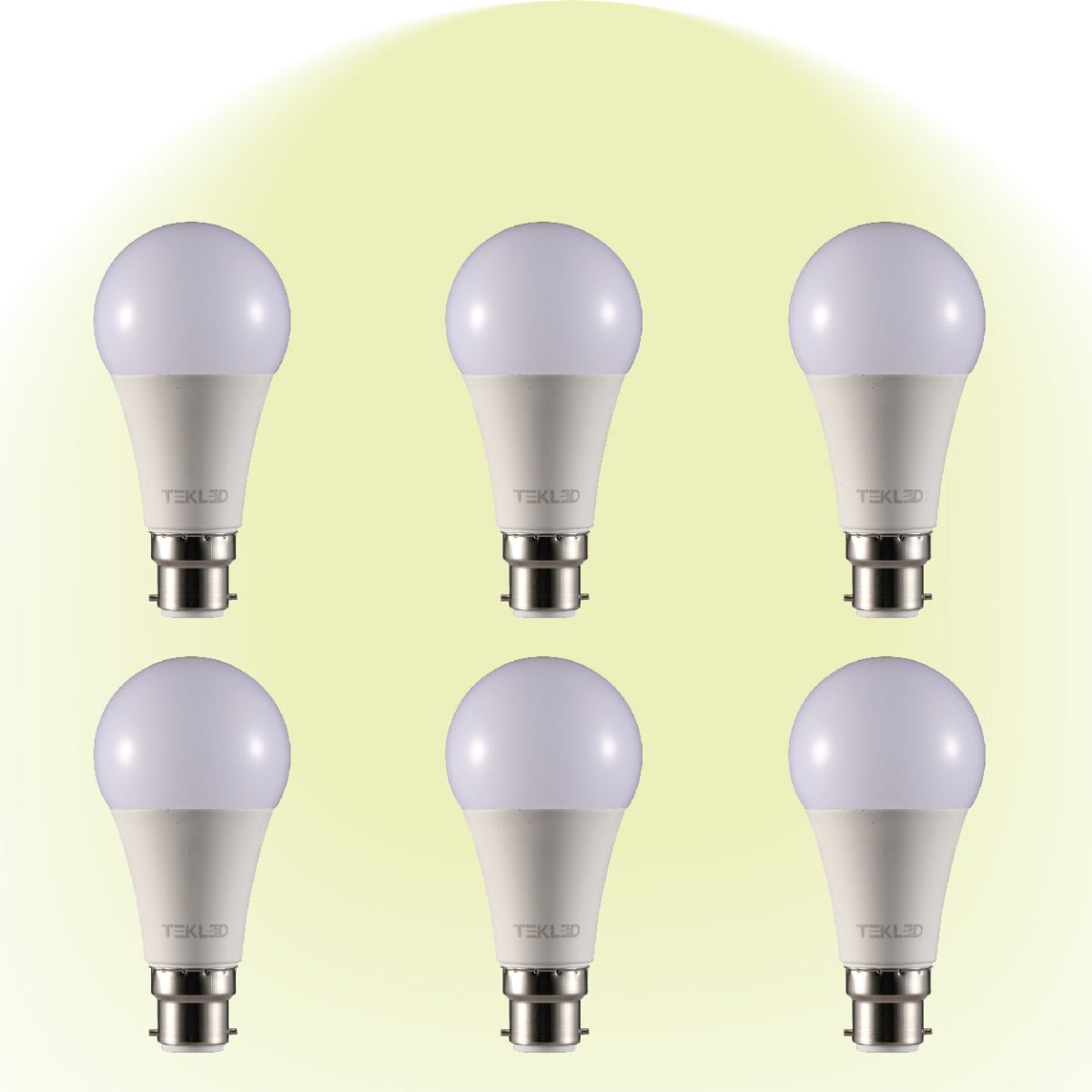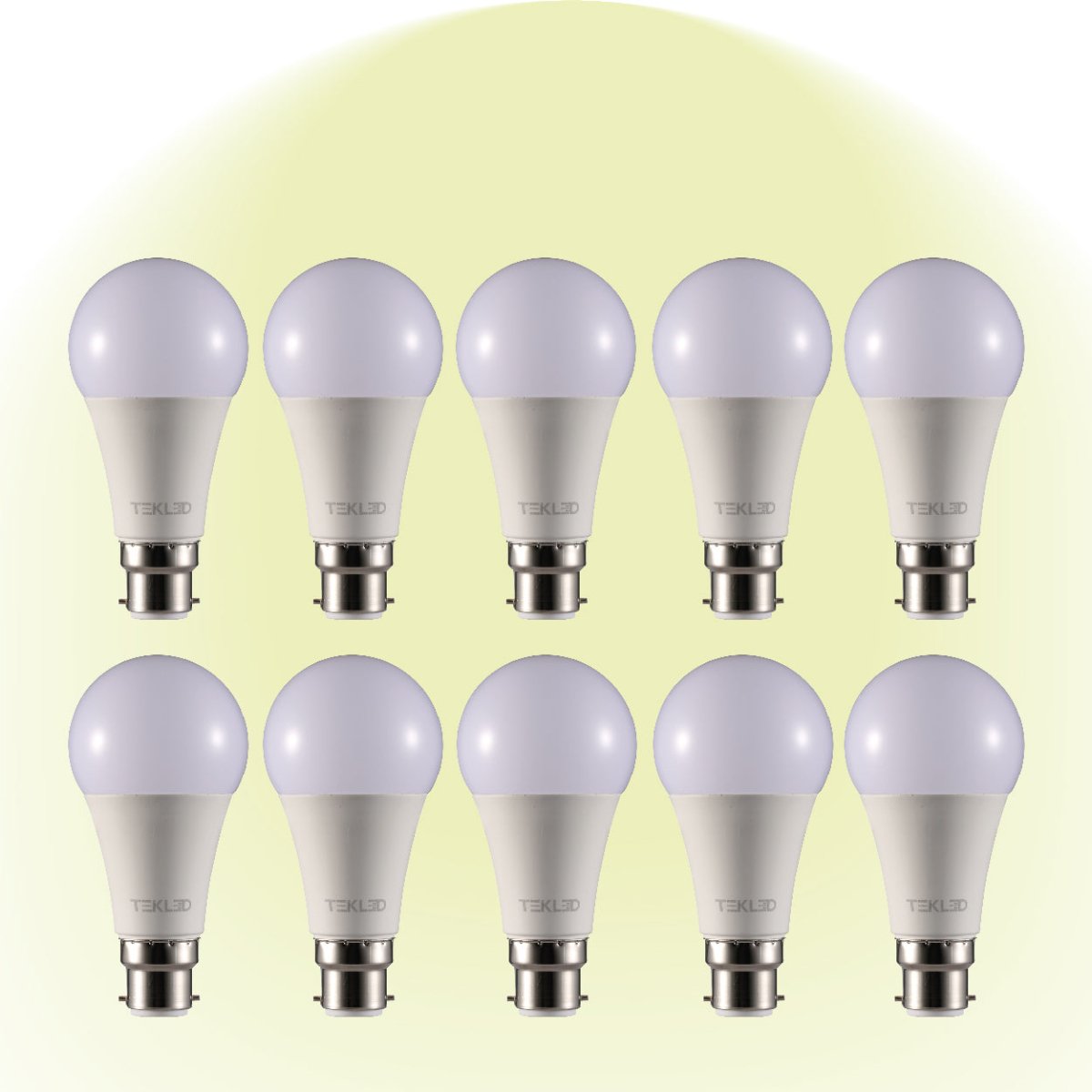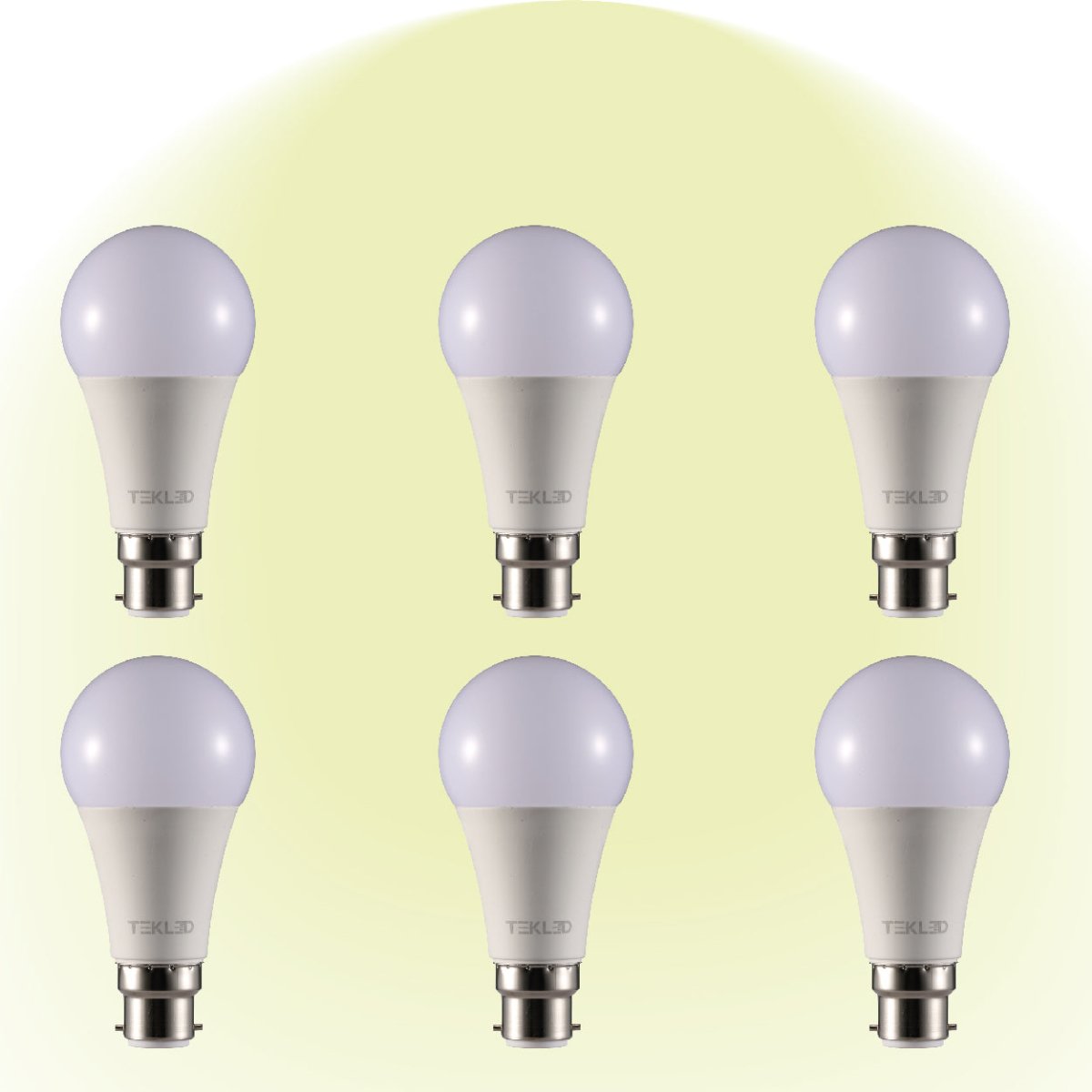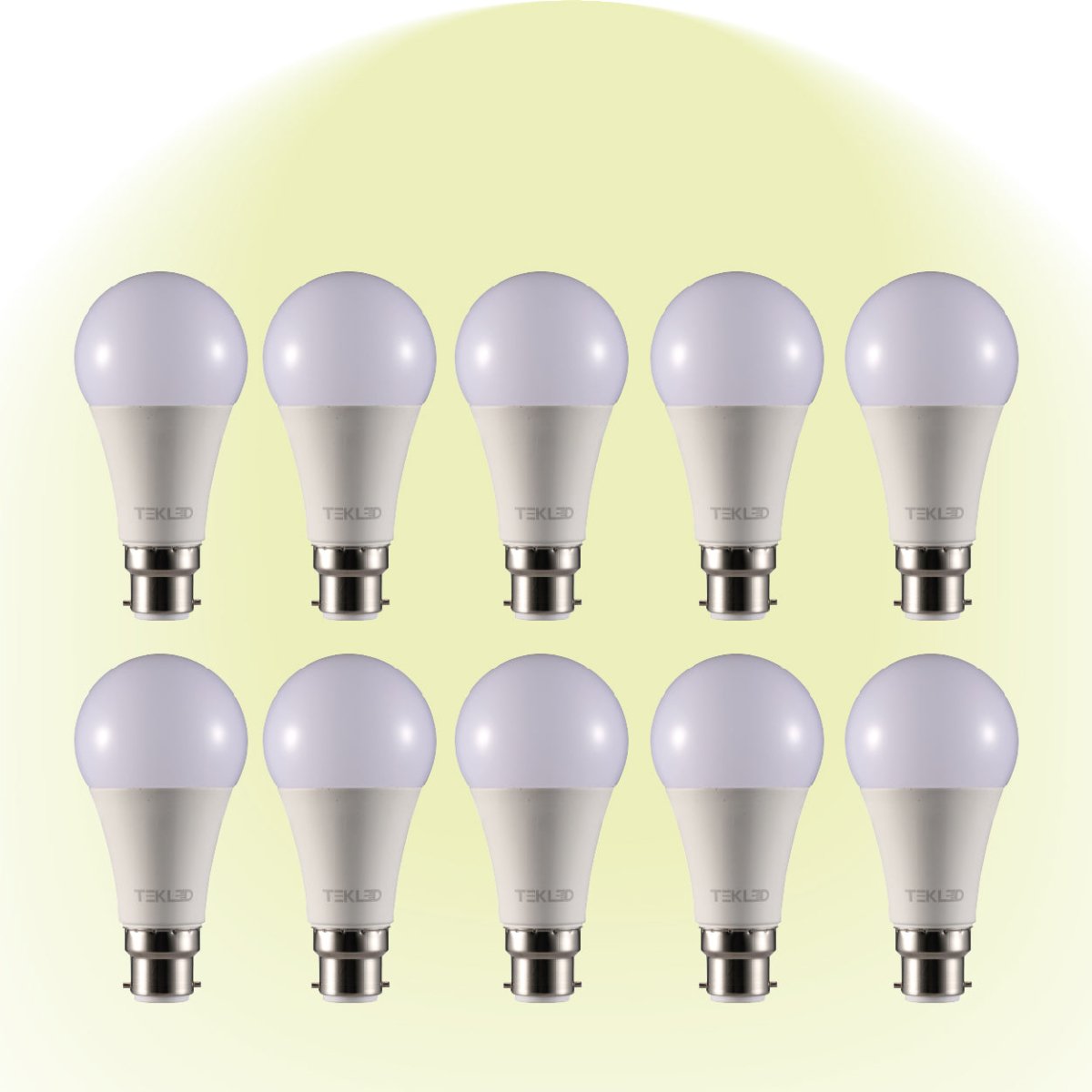 TEKLED
Leo LED GLS Bulb A60 B22 Bayonet Cap - 2700K Warm White / 7 W / Pack of 6.
Light Colour:
2700K Warm White
In stock
Leo LED GLS Bulb A60 B22 Bayonet Cap
Upgrade your lighting with TEKLED's Leo LED GLS A60 Bulb. These efficient bulbs, featuring a traditional B22 Bayonet Cap, offer substantial energy savings and a high-quality output, rivalling the brightness of conventional halogen bulbs.
Choose from a diverse range of wattages - 7W (equivalent to 60W), 9W (equivalent to 70W), 12W (equivalent to 100W), and 15W (equivalent to 125W) - each available in 2700K Warm White and 4000K Cool White light colour variants. Emitting a soft, glowing light, these bulbs create a comfortable and cosy ambiance, perfect for both residential and commercial spaces.
With an impressive efficiency of 85lm/W and a new energy rating of F (previously known as A+), TEKLED's Leo LED GLS A60 Bulbs ensure that you enjoy significant energy savings without sacrificing brightness or light quality.
These bulbs provide a stable, non-flickering, instant-on light, enhancing your lighting experience without the need for a warm-up period. Furthermore, their long lifetime of 25,000 hours results in lower maintenance costs, providing additional value over time.
Easy to install and operate without any additional tools, these non-dimmable LED bulbs can transform any room, including bathrooms, bedrooms, and living rooms, into a beautifully lit space. They are available in packs of 6 and 10, providing flexibility for your various lighting needs.
Invest in TEKLED's Leo LED GLS A60 Bulbs for a blend of superior brightness, remarkable energy efficiency, and long-lasting light quality.
Technical Specifications
| | |
| --- | --- |
| Name | Leo LED GLS Bulb A60 B22 Bayonet Cap 7W 9W 12W 15W 2700K Warm White 4000K Cool White Pack of 6 or 10 |
| Product Code | 527-15648 | 527-15650 | 527-15652 | 527-15654 | 527-15664 | 527-15666 | 527-15668 | 527-15670 | 527-15680 | 527-15682 | 527-15684 | 527-15686 | 527-15696 | 527-15698 | 527-15700 | 527-15702 |
| Power | 7 W | 9 W | 12 W | 15 W |
| Equivalent Wattage | 60 W | 70 W | 100 W | 125 W |
| Voltage | 220/240Vac 50/60Hz |
| Input Current | 44 mA | 60 mA | 80 mA | 100 mA |
| Bulb Type | A60 GLS | A65 GLS |
| Base Type | B22 Bayonet Cap |
| Protection Class | Class II |
| Dimmability | Non-Dimmable |
| Light Source | SMD LED |
| Light Output(luminous flux) | 595 lm | 765 lm | 1020 lm | 1275 lm |
| Luminous Efficacy | 85 lm/W |
| CRI(Colour Rendering Index) | CRI>80 |
| CCT (Kelvin)(Light Colour) | 2700K Warm White | 4000K Cool White |
| IP Class(Ingress Protection) | IP40 |
| Product Dimensions (L x W x H) (D x H) | D60 x 109H mm | D60 x 120H mm | D60 x 123H mm |
| Made of Materials | Plastic & Aluminium |
| Product Colour | White |
| Diffuser Material | Polycarbonate |
| Diffuser Type | Opal |
| Power Factor | pf>0.5 |
| Flickering | Non-Flickering |
| Operating Temperature (C) | -20/+45C |
| New Energy Rating | F |
| Energy Rating | A+ |
| Warranty | 2 year |
| Life Span | 25000 h |
| Gross Weight | 296 g | 456 g | 297 g | 457 g | 303.5 g | 463 g | 303 g | 470 g | 331 g | 515 g | 335 g | 517.5 g | 391 g | 636.5 g | 393 g | 637.5 g |
| Net Weight | 26 g /pc | 27 g /pc | 31 g /pc | 41 g /pc |
| Box Dimensions (LxWxH) | 218x138x116mm | 353x138x116mm | 218x138x130mm | 353x138x130mm |
| Certifications | UKCA, CE (LVD, EMC),RoHS |