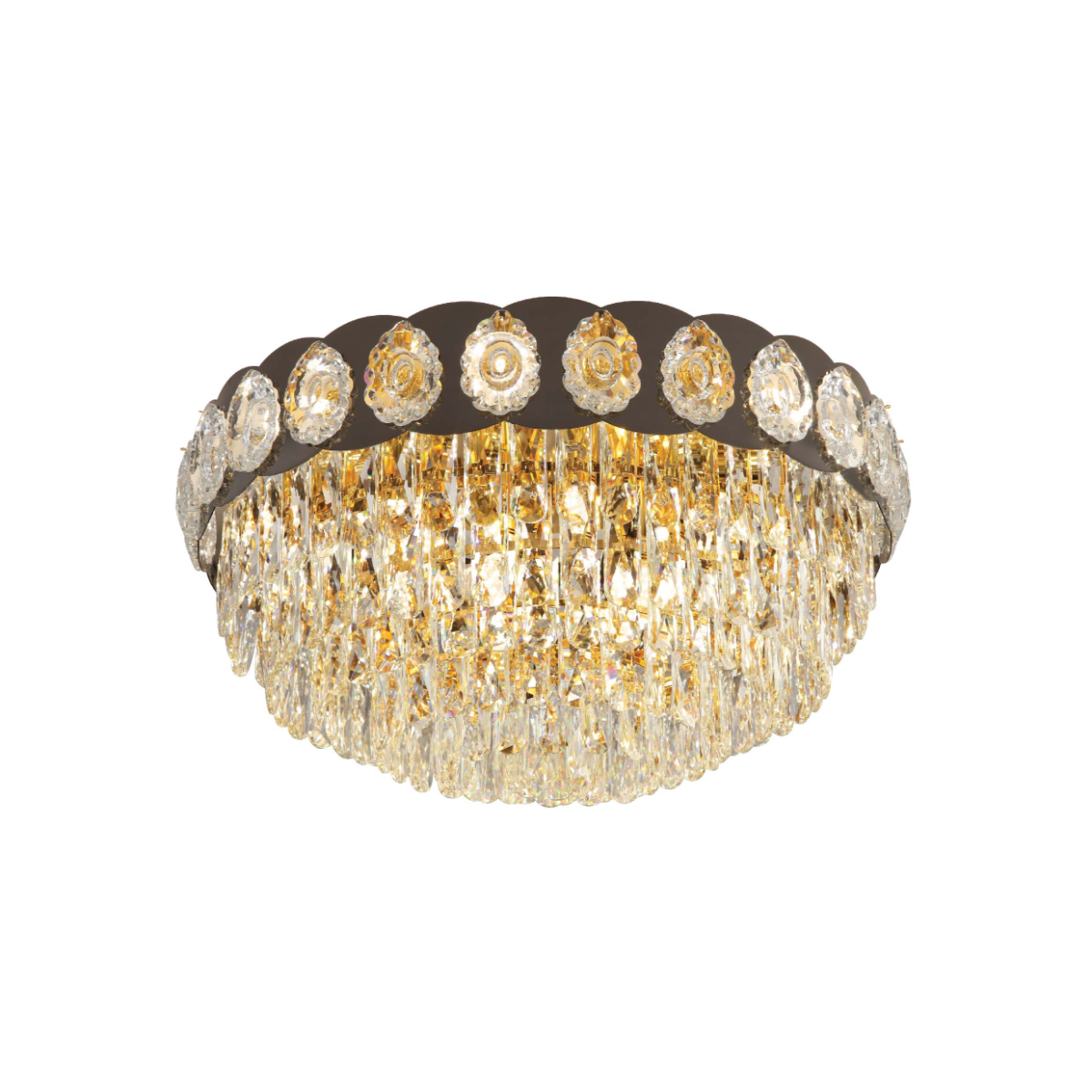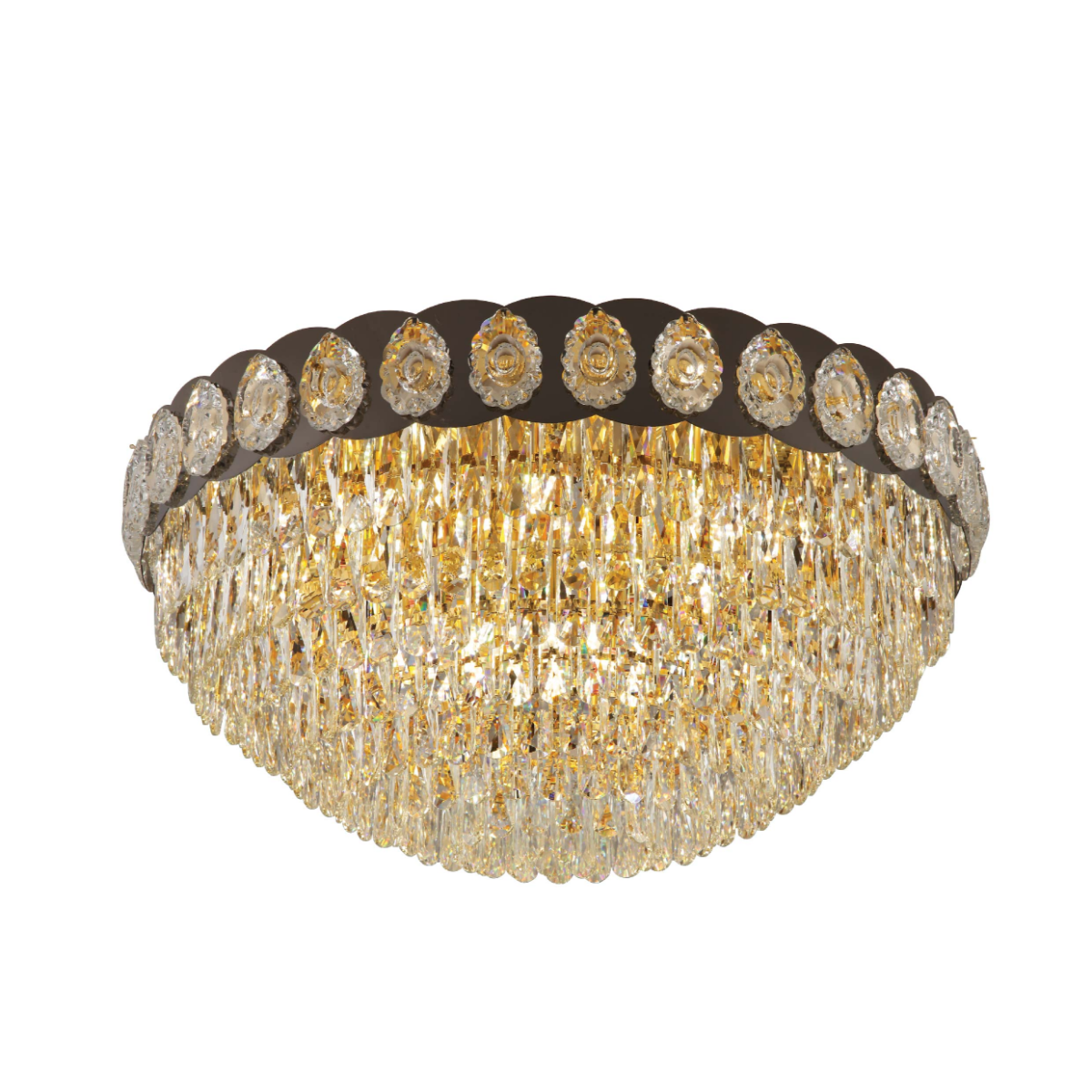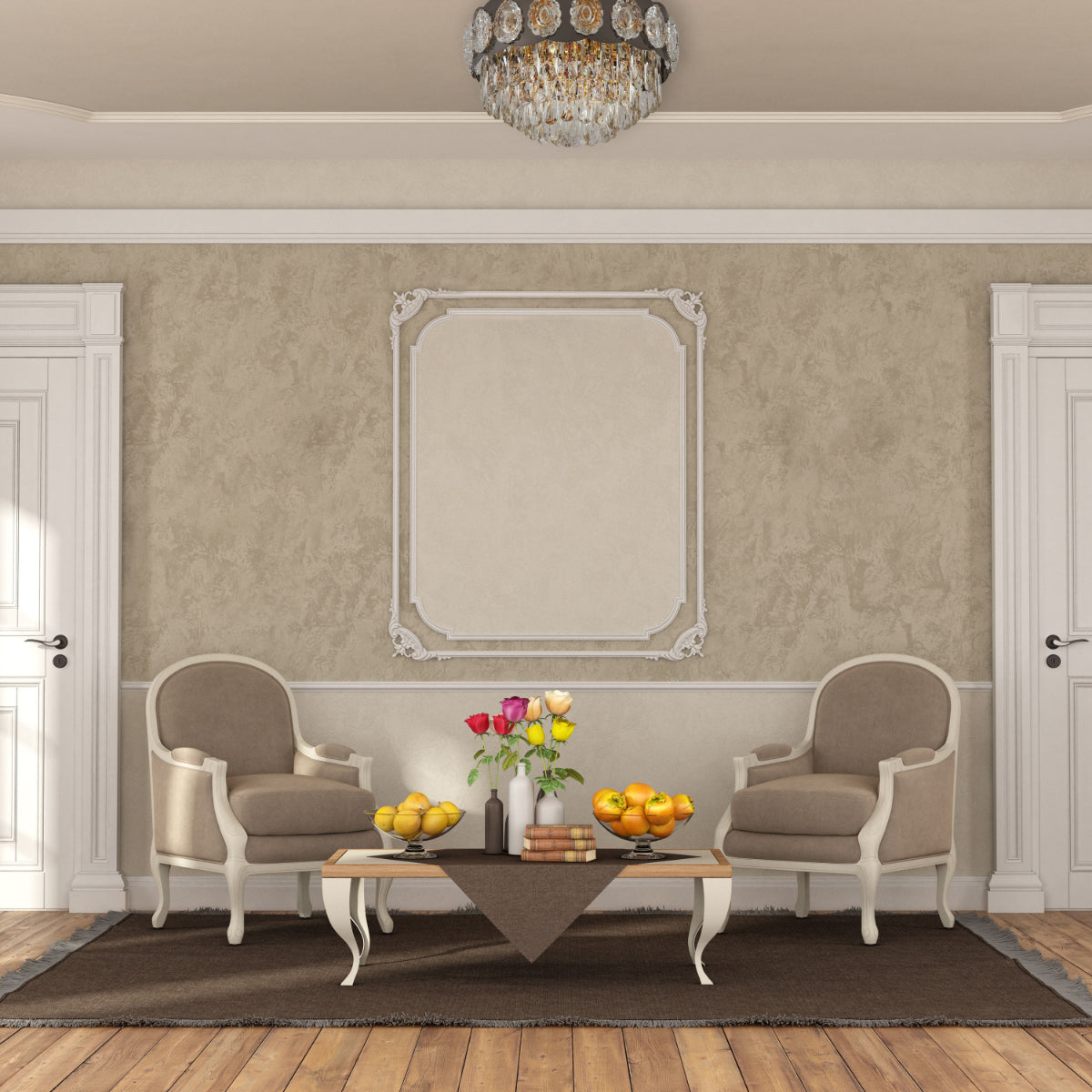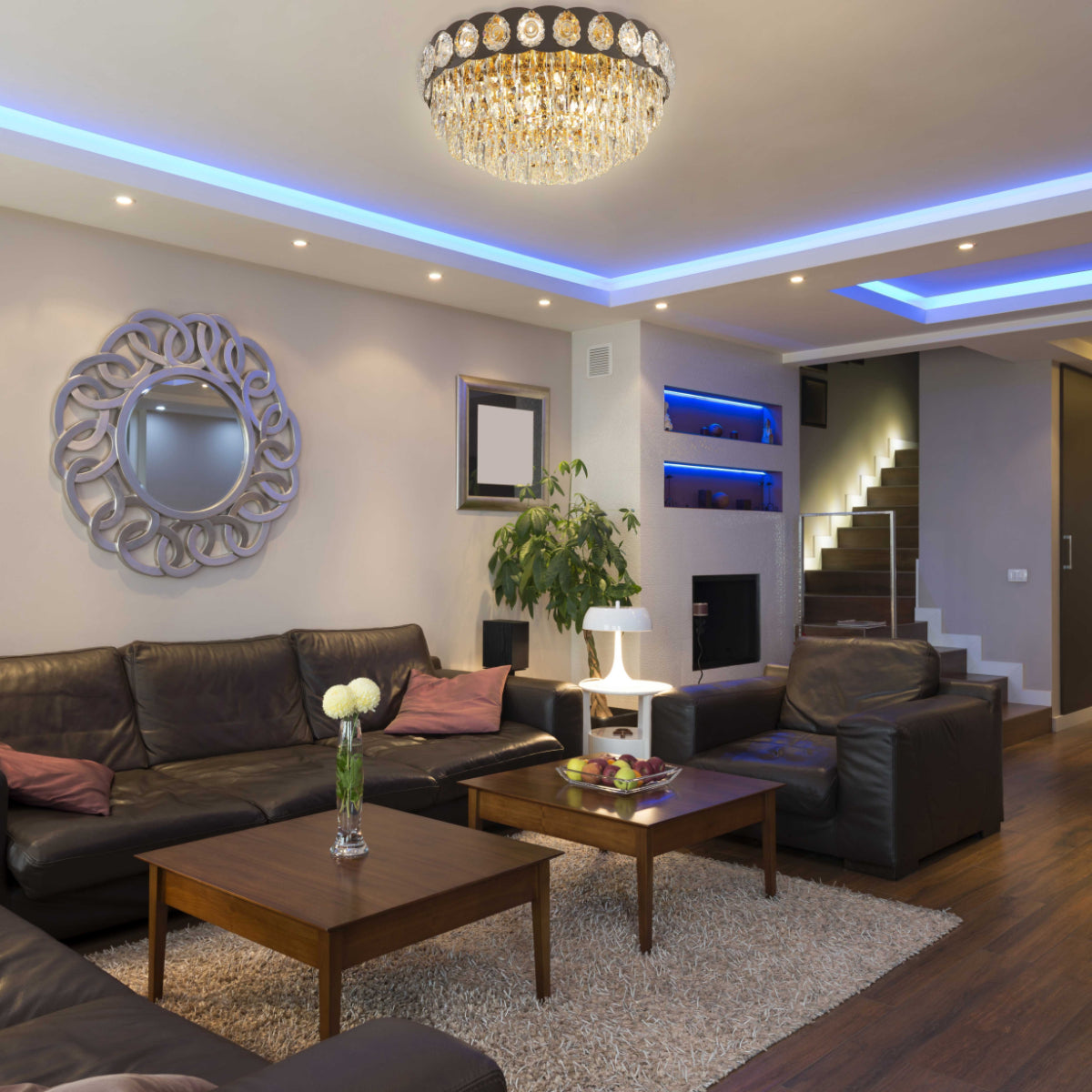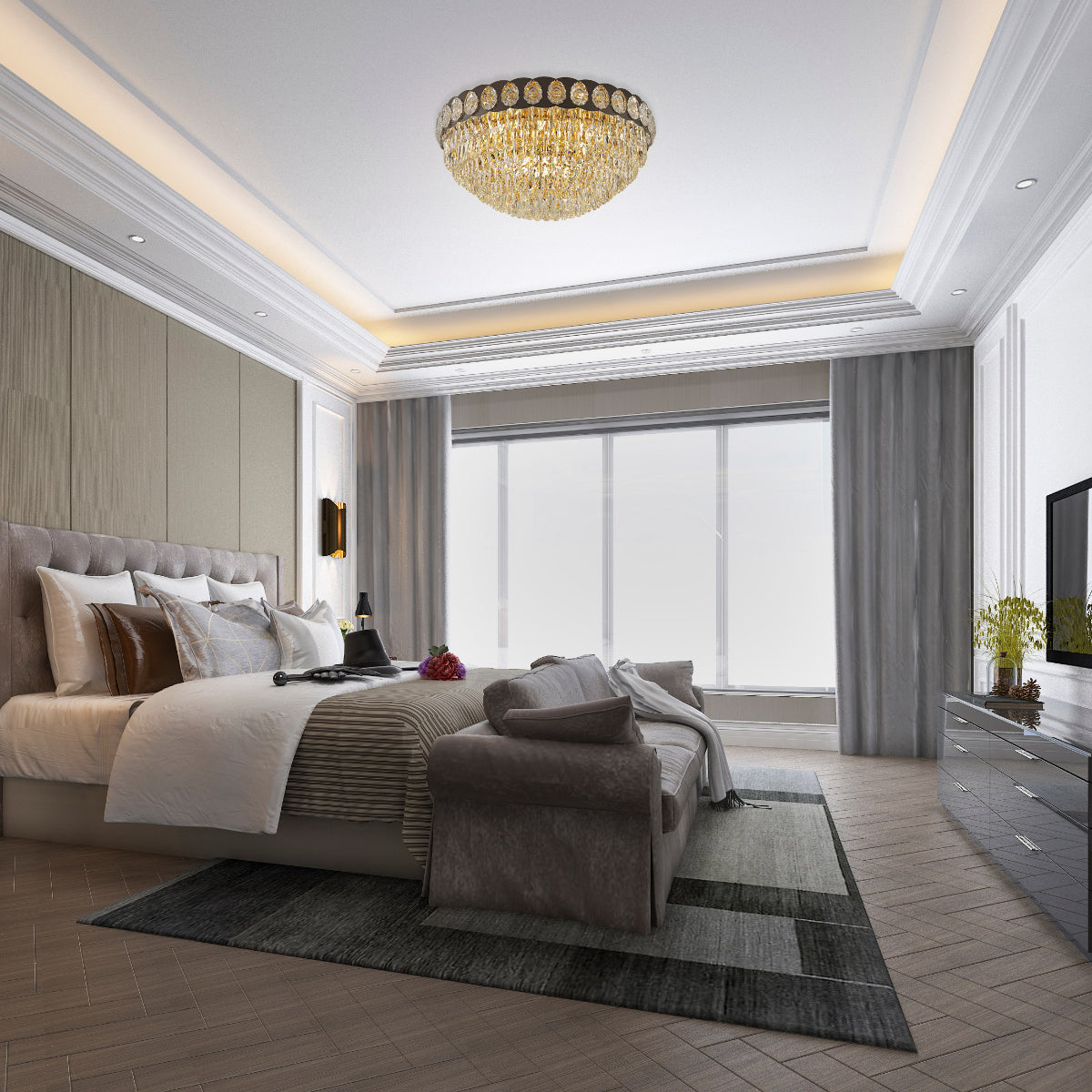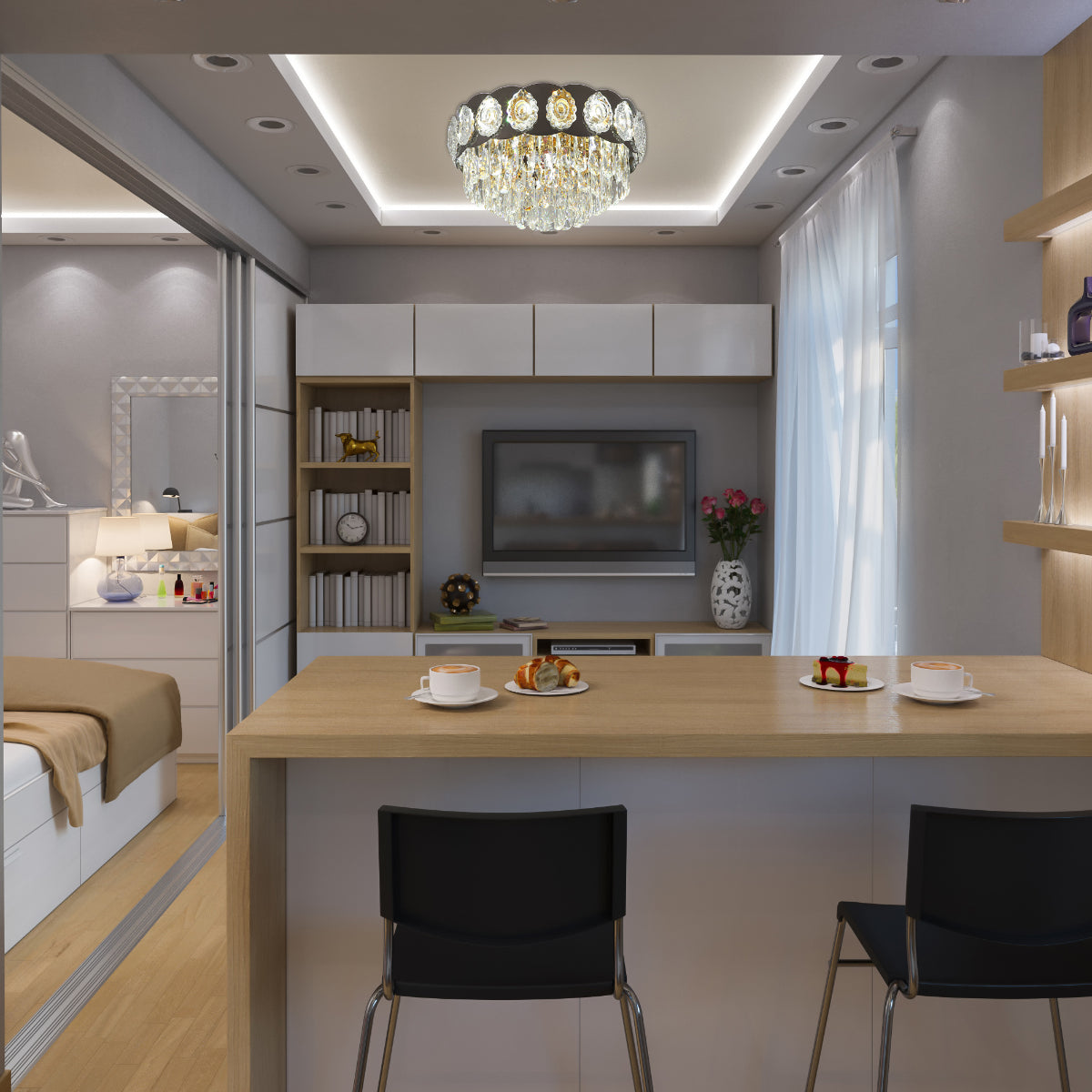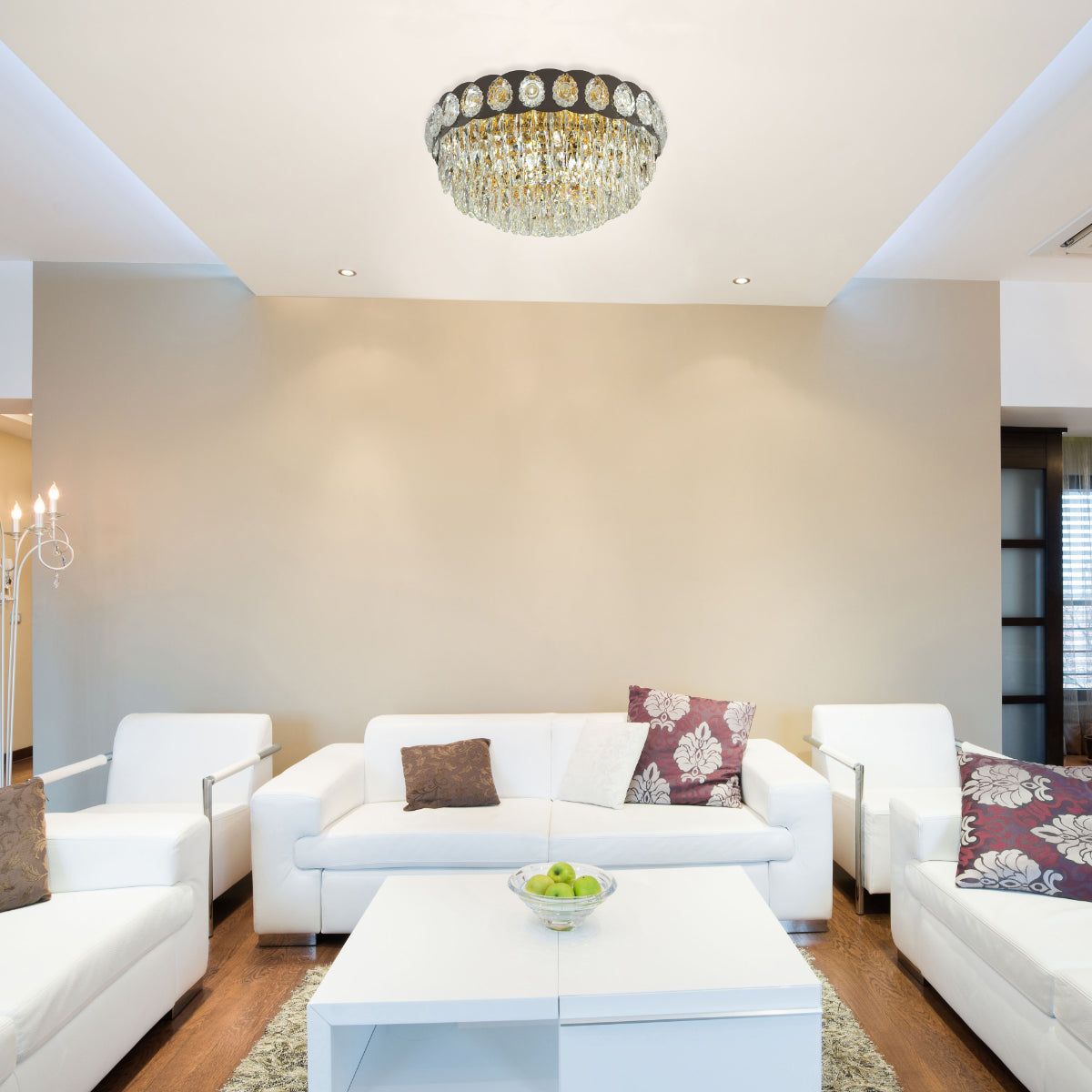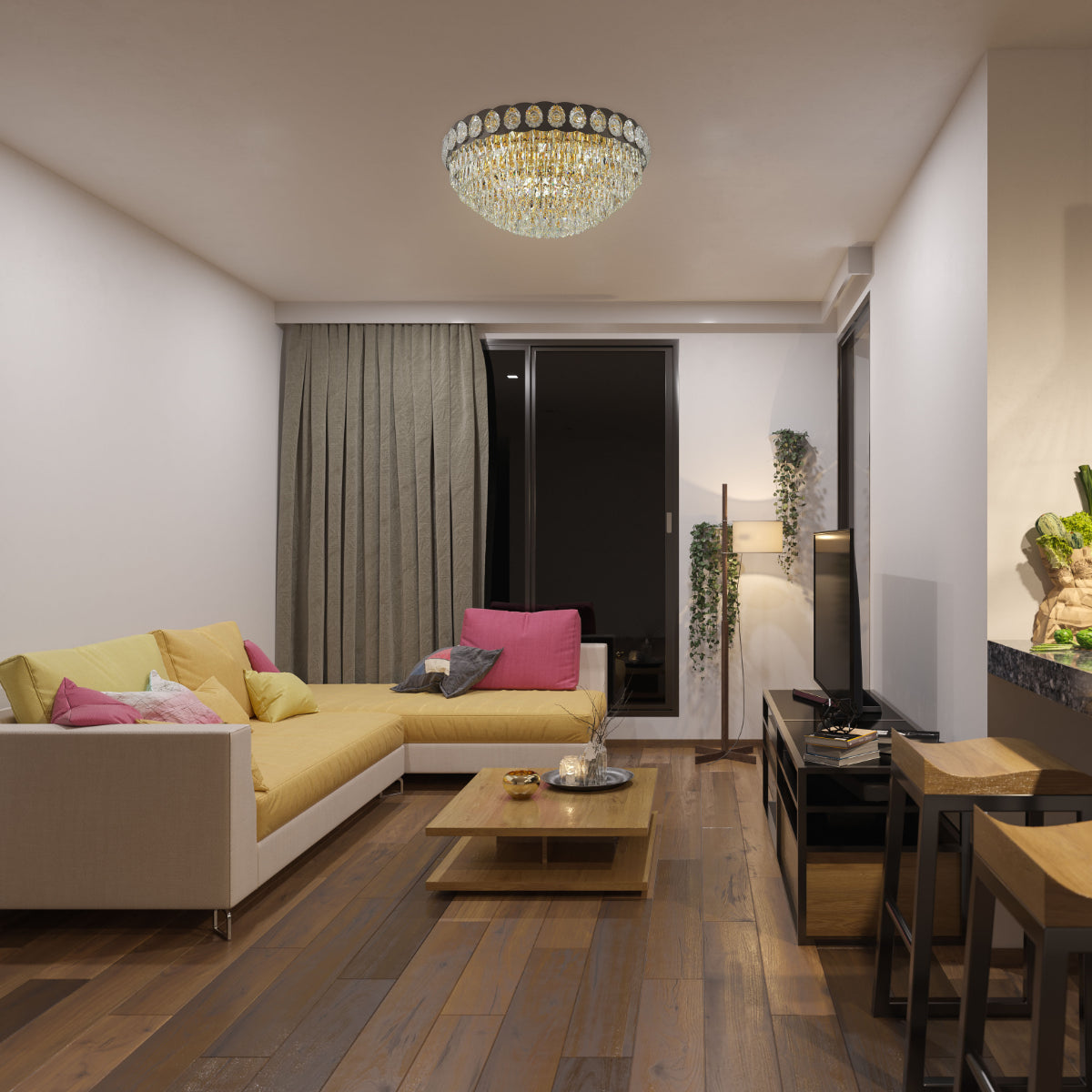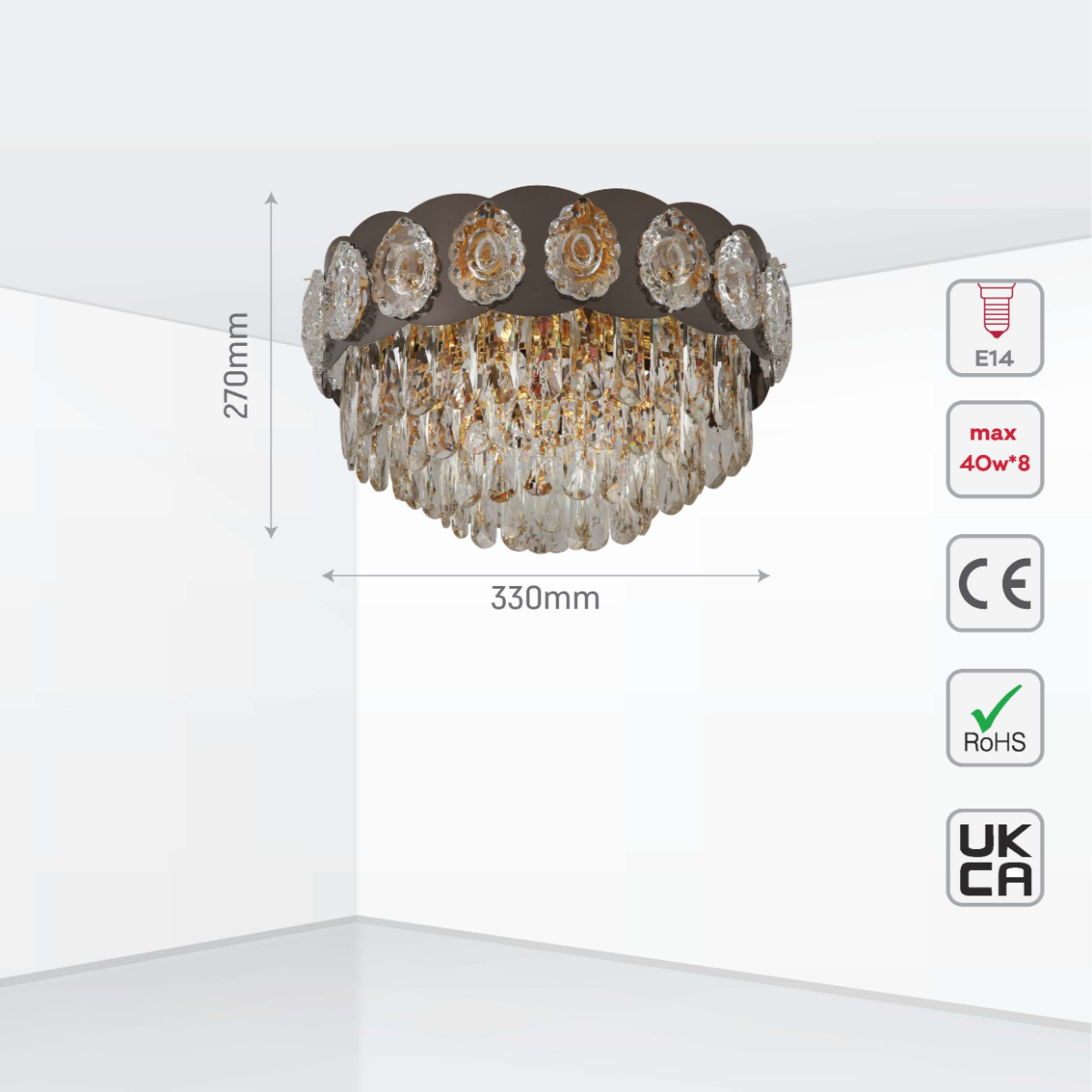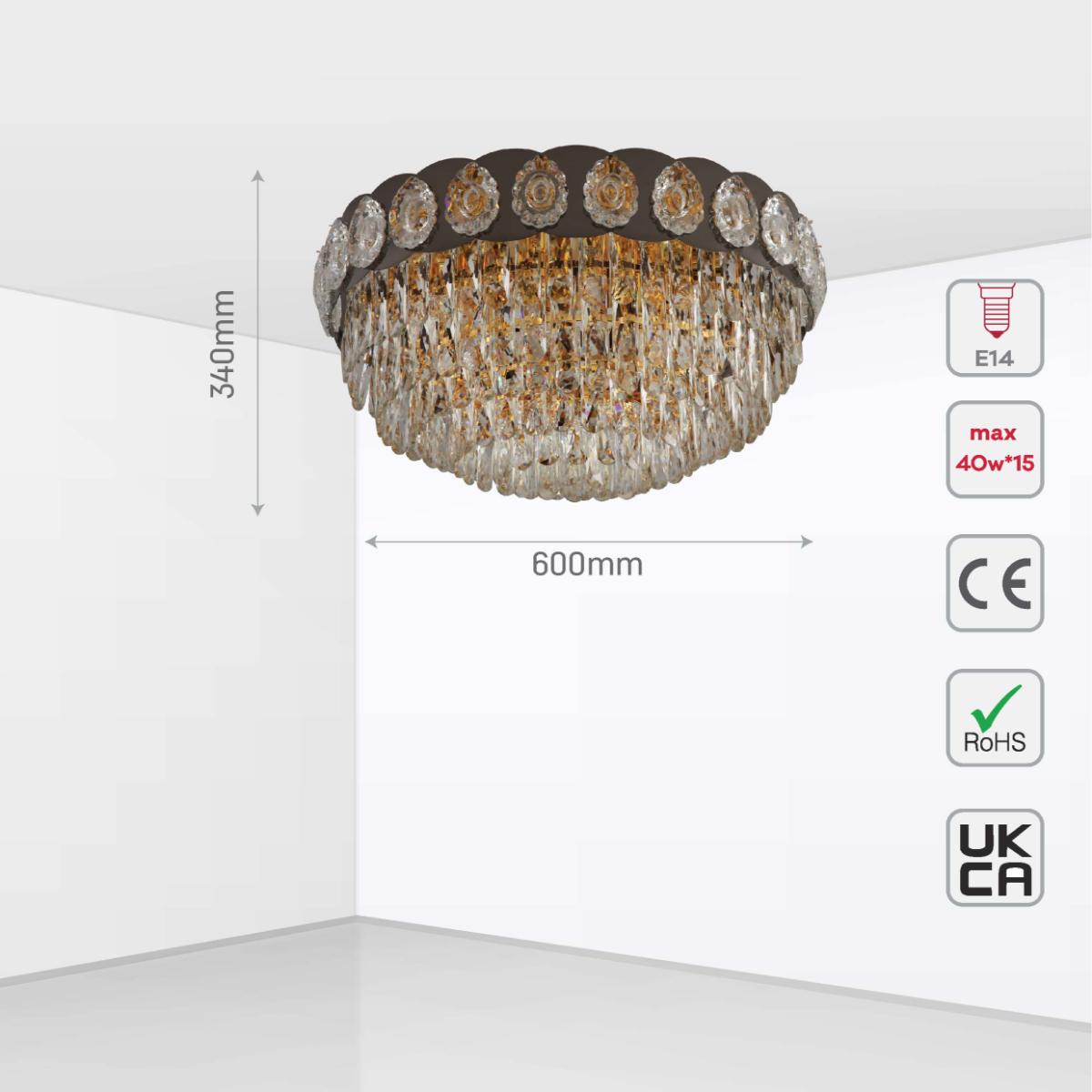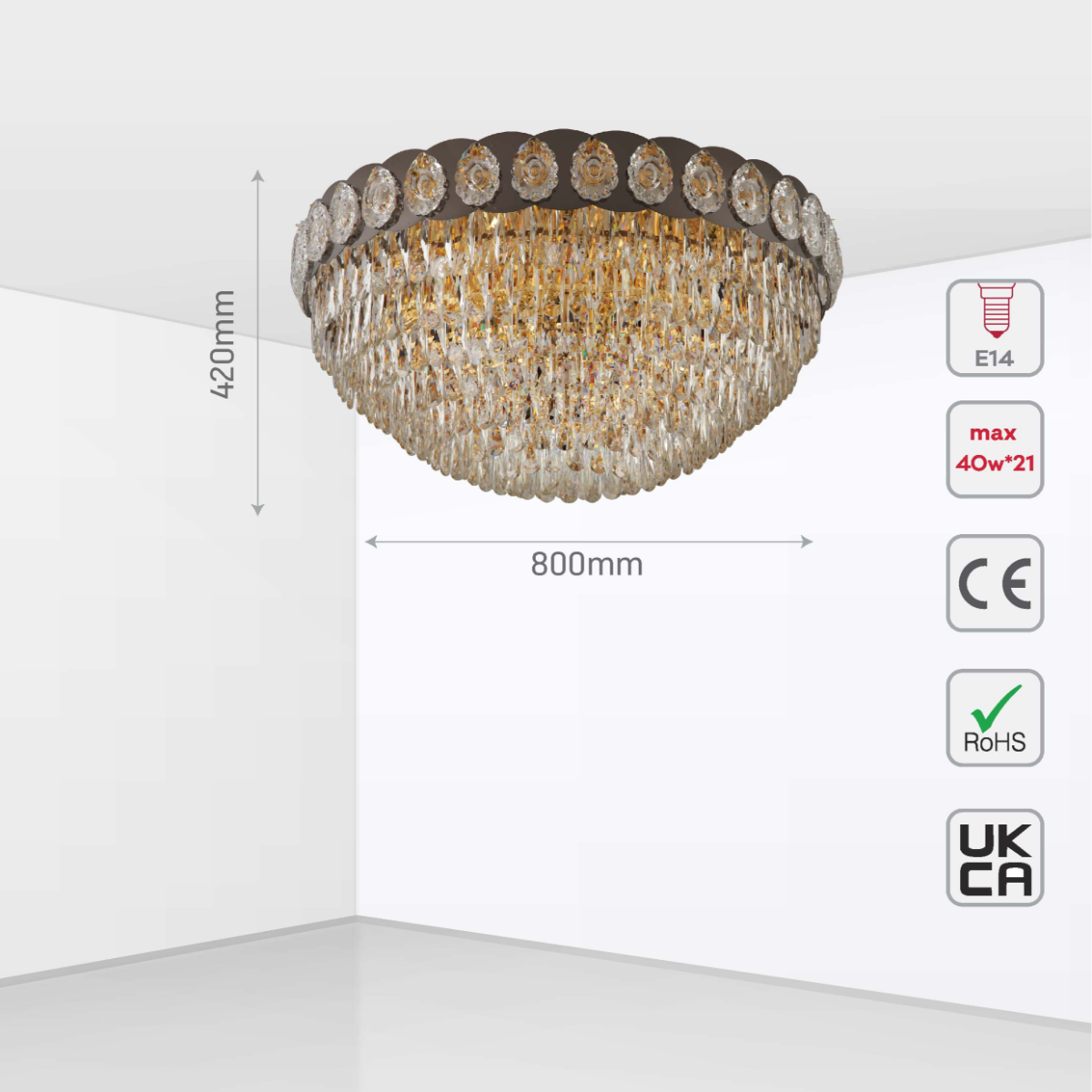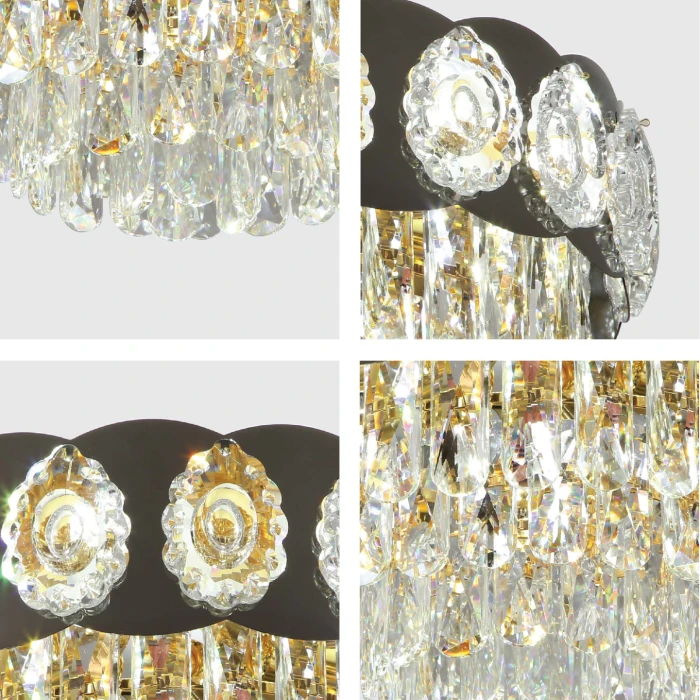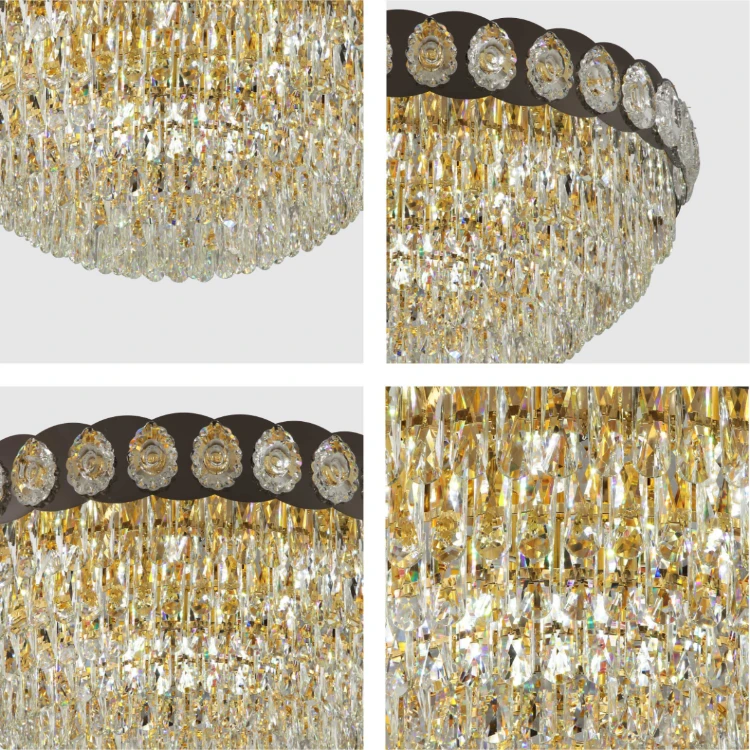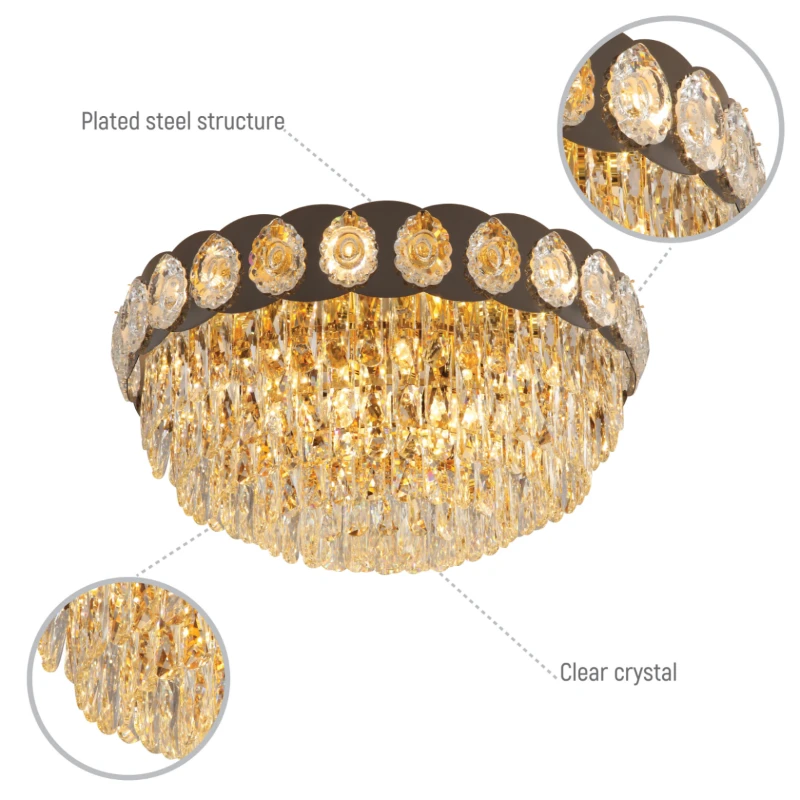 TEKLED
Luxury Clear Crystal Flush Modern Ceiling Chandelier Light Gold - D330 mm.
Luxury Clear Crystal Flush Modern Ceiling Chandelier Light Gold
Golden Crystal Chandelier - The Epitome of Elegance for Homes with Cosy Ceilings

Illuminate your interiors with a touch of refined opulence. Our chandelier, with its glistening gold electroplated steel body, evokes the image of a golden rain shower, cascading from the heavens to grace your home.

Whimsical Cascade: The chandelier unveils its beauty like a blooming flower: the largest shimmering crystal circle nestles closest to the ceiling, and as your eyes travel downwards, each subsequent circle offers a delicate embrace of narrowing radiance, painting a portrait of cascading light.

Thoughtful Dimensions for Every Room:
Petite Elegance: 330mm in diameter, gently descending to a 27cm drop, cradling 8 twinkling E14 candle bulbs.
Medium Radiance: 600mm in diameter, a cascade for rooms yearning for medium-sized brilliance.
Grand Allure: 800mm in diameter, a stately 42cm drop, hosting 21 bulbs, creating a dance of lights in every corner.
Bulbs: Embrace the warmth of E14 candle bulbs to cast mesmerising shadows and gleams. (Note: Bulbs are sold separately.)

Versatile Grandeur: While perfect for the intimate spaces of dining rooms and bedrooms in UK homes with snug ceilings, its elegance doesn't shy away from gracing lobbies, restaurants, and other venues seeking a touch of luxury.

Lose yourself in the enchanting embrace of our chandelier, a symphony of crystals and golden hues, waiting to serenade your home with elegance.
Technical Specifications
| | |
| --- | --- |
| Product Code | 159-18007 | 159-18009 | 159-18011 |
| Name | Luxury Clear Crystal Flush Ceiling Chandelier Light Gold |
| Power | Max 40W/Bulb |
| Voltage | 220/240Vac 50/60Hz |
| Lamp Holder Type | E14 Small Edison Screw |
| Lamp Holder Quantity | 8 | 15 | 21 |
| Protection Class | Class I |
| Dimmability | Yes, if it is used with dimmable bulbs |
| Light Source | Bulb |
| Compatible Bulbs | E14 Candle Bulbs |
| Bulbs | Bulbs are not included |
| IP Class | IP20 |
| Mount Type | Surface Mount |
| Product Dimensions (L x W x H) (D x H) | D330x270 mm | D600x340 mm | D800x420 mm |
| Product Length | 330 mm | 600 mm | 800 mm |
| Shape | Circle |
| Material | Crystal, Steel |
| Product Colour | Gold, Antique Brass, Clear |
| Paint Type | Electroplated |
| Size of Rose | D200x25 mm | D500x30 mm | D500x30 mm |
| Function Mode | On/Off |
| Operating Temperature (°C) | -20/+45 ℃ |
| Warranty | 3 year |
| Box Dimension (L x W x H) | 46*46*25 cm | 65*65*30 and 36*26*17 cm | 85*85*29 and 36*26*25 cm |
| Net Weight | 8.5 kg | 18 kg | 28.5 kg |
| Gross Weight | 9.6 kg | 20.7 kg | 31.4 kg |
| Box Content | Light body x 1, instructions x 1, Crystals |
| Pieces/Box | 1 box | 2 box | 2 box |
| Certifications | CE, UKCA, RoHS |