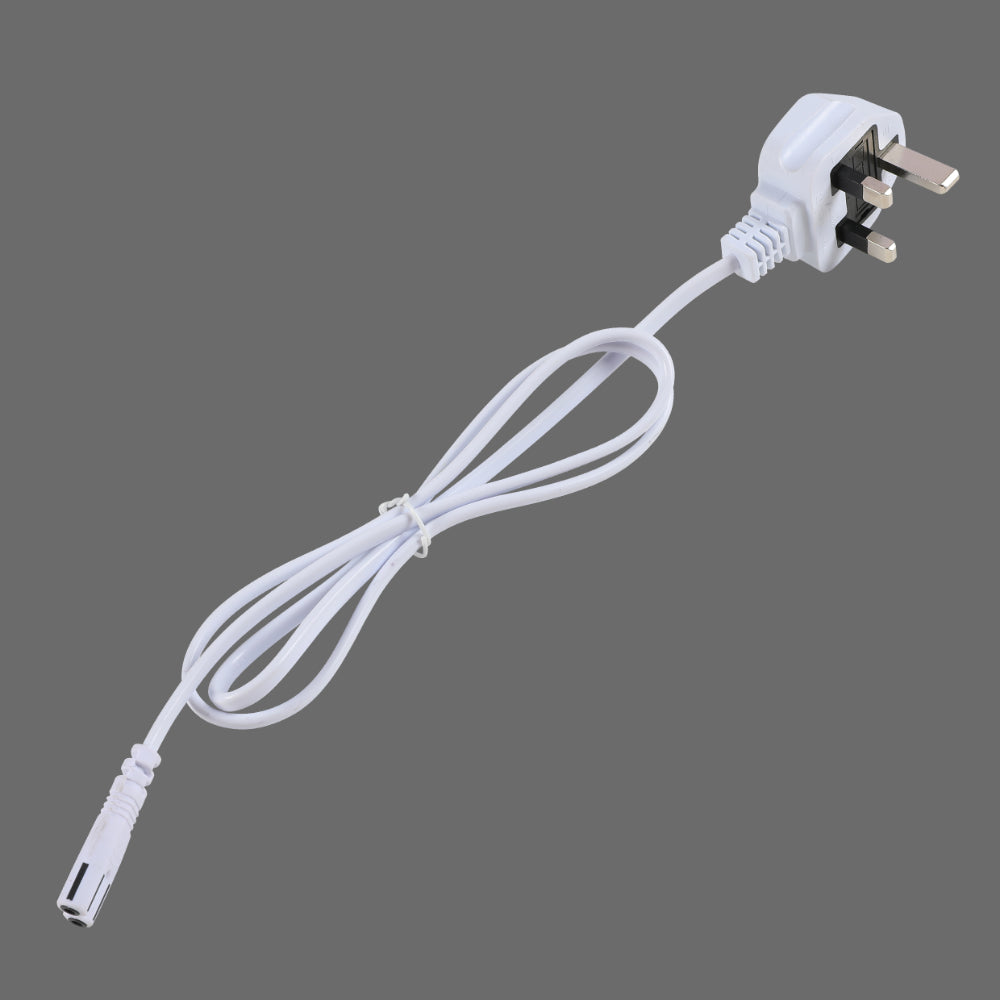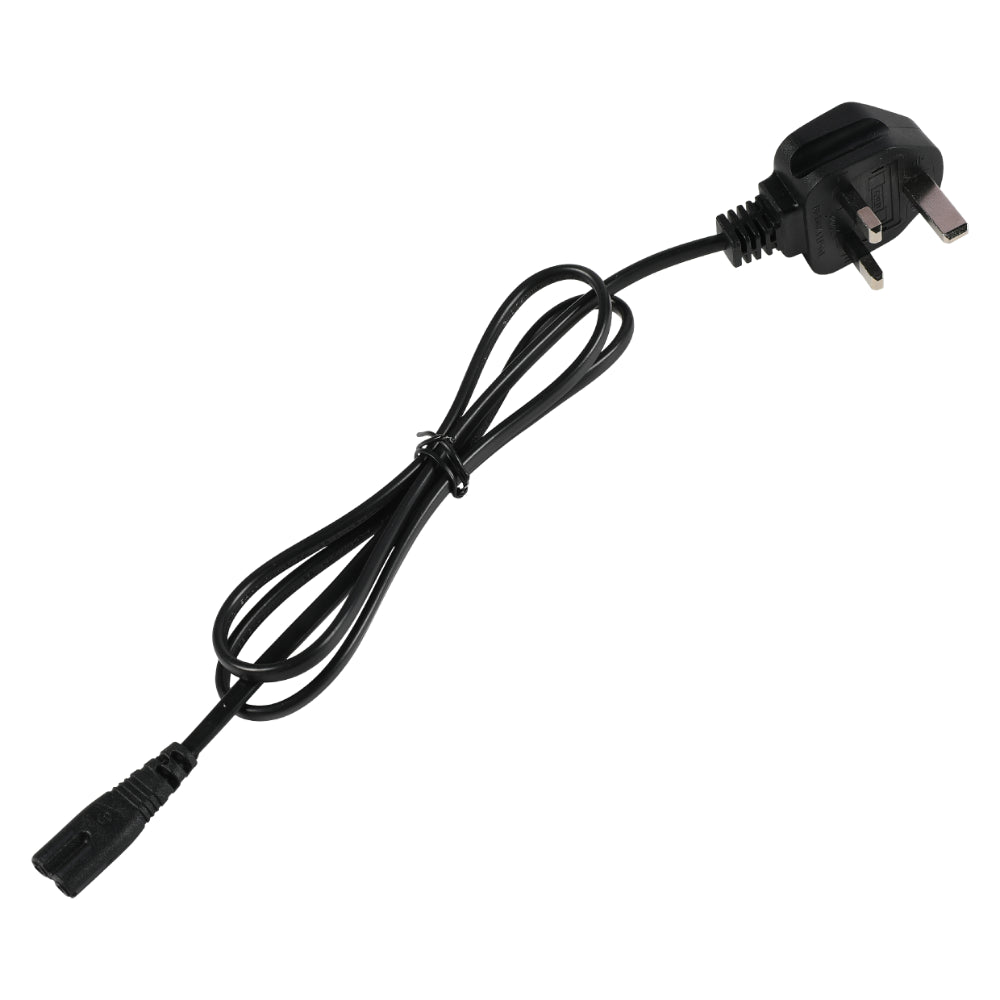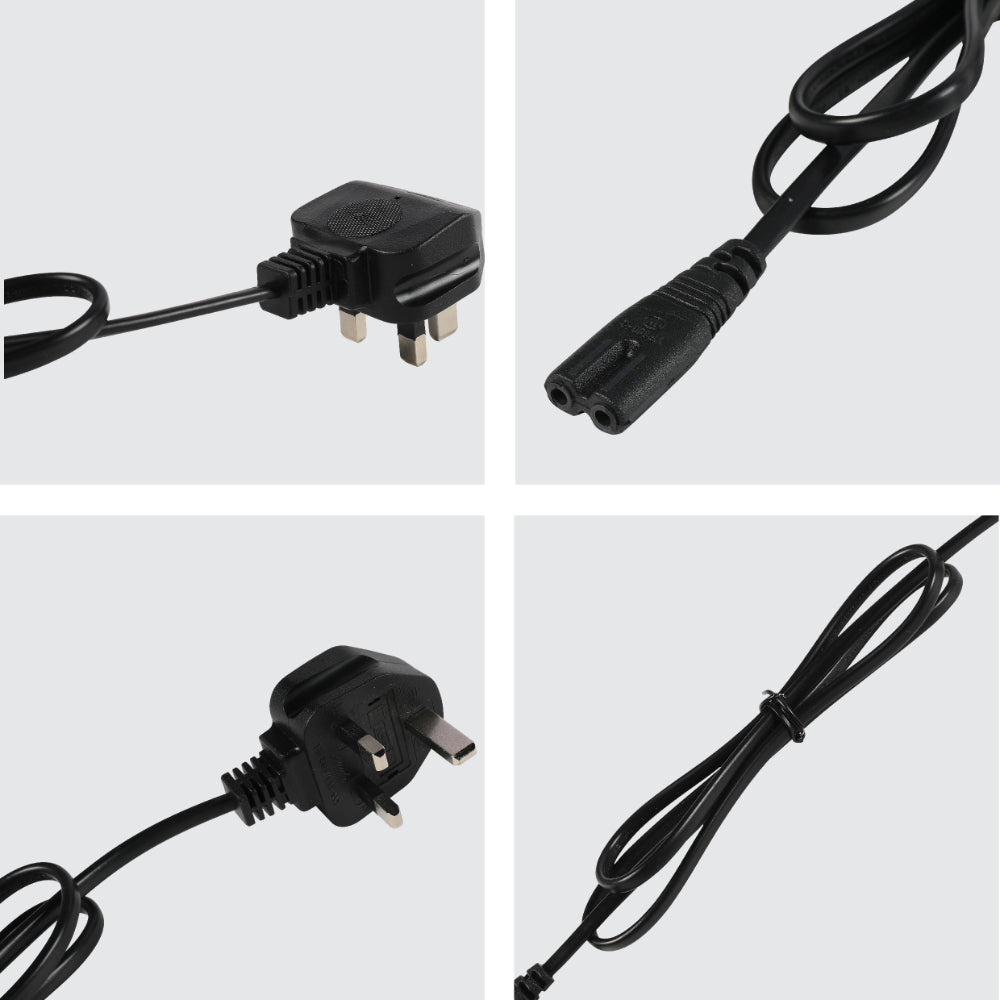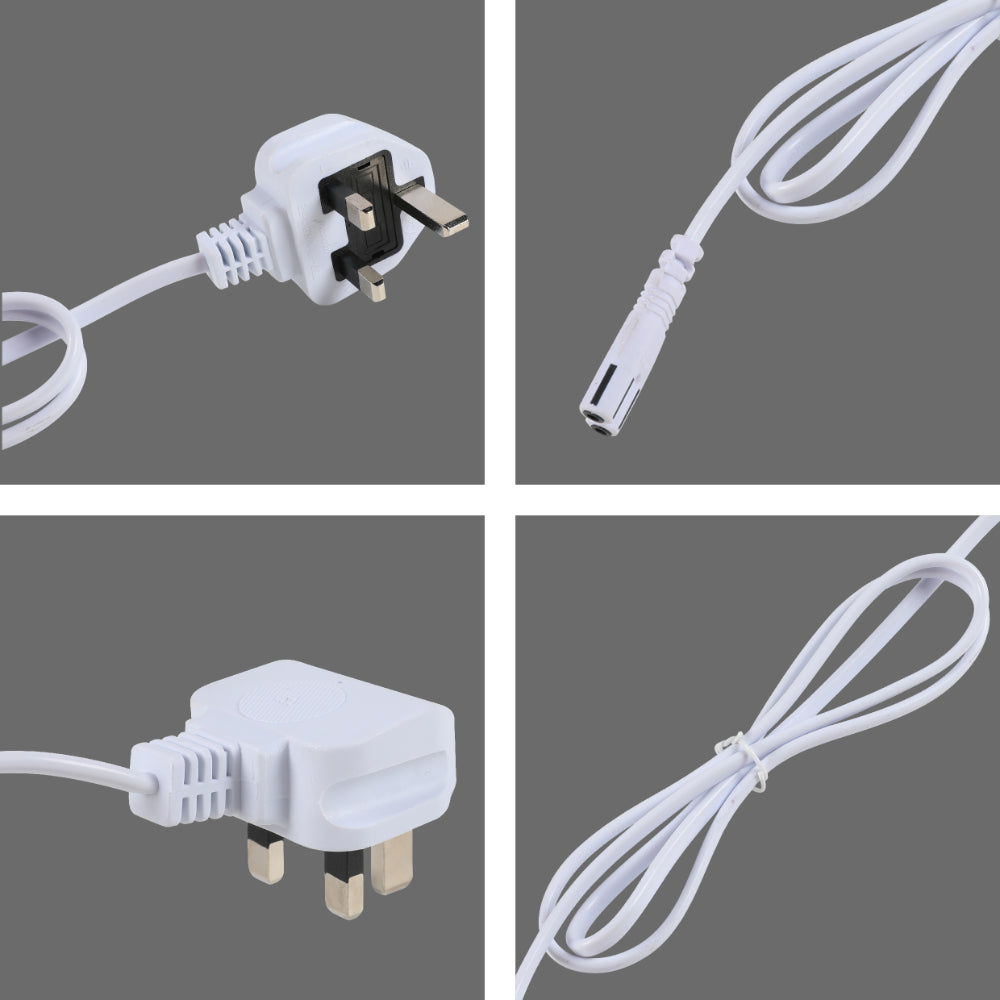 TEKLED
Power Cord | Mains Lead | UK Plug | Power input Cable BS1363/A 3A 1m 2 pin output - White.
Power Cord | Mains Lead | UK Plug | Power input Cable BS1363/A 3A
Enhance your lighting solutions with our high-quality power cord, perfectly crafted for your T5 LED under cabinet lights and compatible with many TVs. This durable 1-meter white power cable features a robust UK plug (BS1363/A) with a 3-ampere fuse, ensuring safety and reliability for your class II devices. Designed specifically for plastic items that do not require an earth connection, our power cord simplifies installation and usage.
The sleek design complements any decor, and with options for both black and white variants, you can choose the perfect match for your appliance or setting. The absence of an unnecessary earth wire makes this cord a sleek, unobtrusive addition to your electronic setup. It's an ideal replacement or spare cable that can power your devices without any hassle.
Our commitment to quality ensures that this power cord meets all the standard requirements and is suitable for use with a wide range of devices, making it a versatile option for those in need of a reliable power source. Plus, with our fast and efficient next-day delivery service, you can get your hands on this essential accessory without any delay.
Make sure to pick the right variant for your needs and enjoy the convenience and safety this power cord brings to your home or office.
Technical Specifications
Name
Power Cord | Mains Lead | UK Plug | Power input Cable BS1363/A 3A
Product Code
890-15958   LV60W24CG
Power
3A rated power is 720W
Type
2 pin power lead, mains lead
Input Voltage

220/240Vac 50/60Hz

Input Current
max 3A
Compatible Products
for T5 Under Cabinet LED Battens

Output
2 pin output
Protection Class
Class II
Product Dimensions (L x W x H) (D x H)
1m

Made of Materials
Plastic, Copper

Product Colour
White | Black
Input Cable Size
2x0.75 mm2
Operating Temperature (C)
-25/+45

°C

Fuse
3A
Warranty
3 year
Box Dimensions (LxWxH)
x x mm
Box Content
1 Piece of Power Cable
Certifications
UKCA, CE, VDE