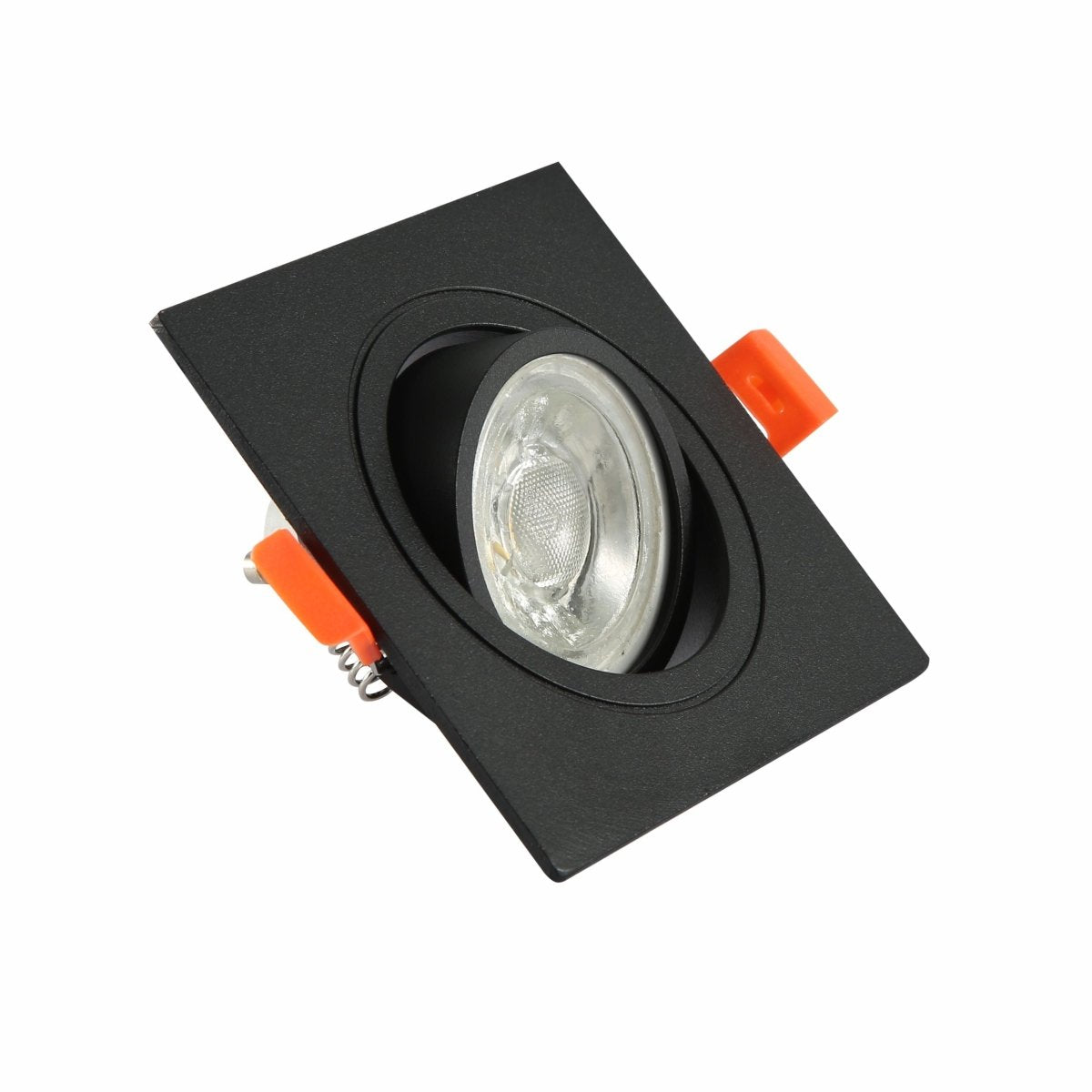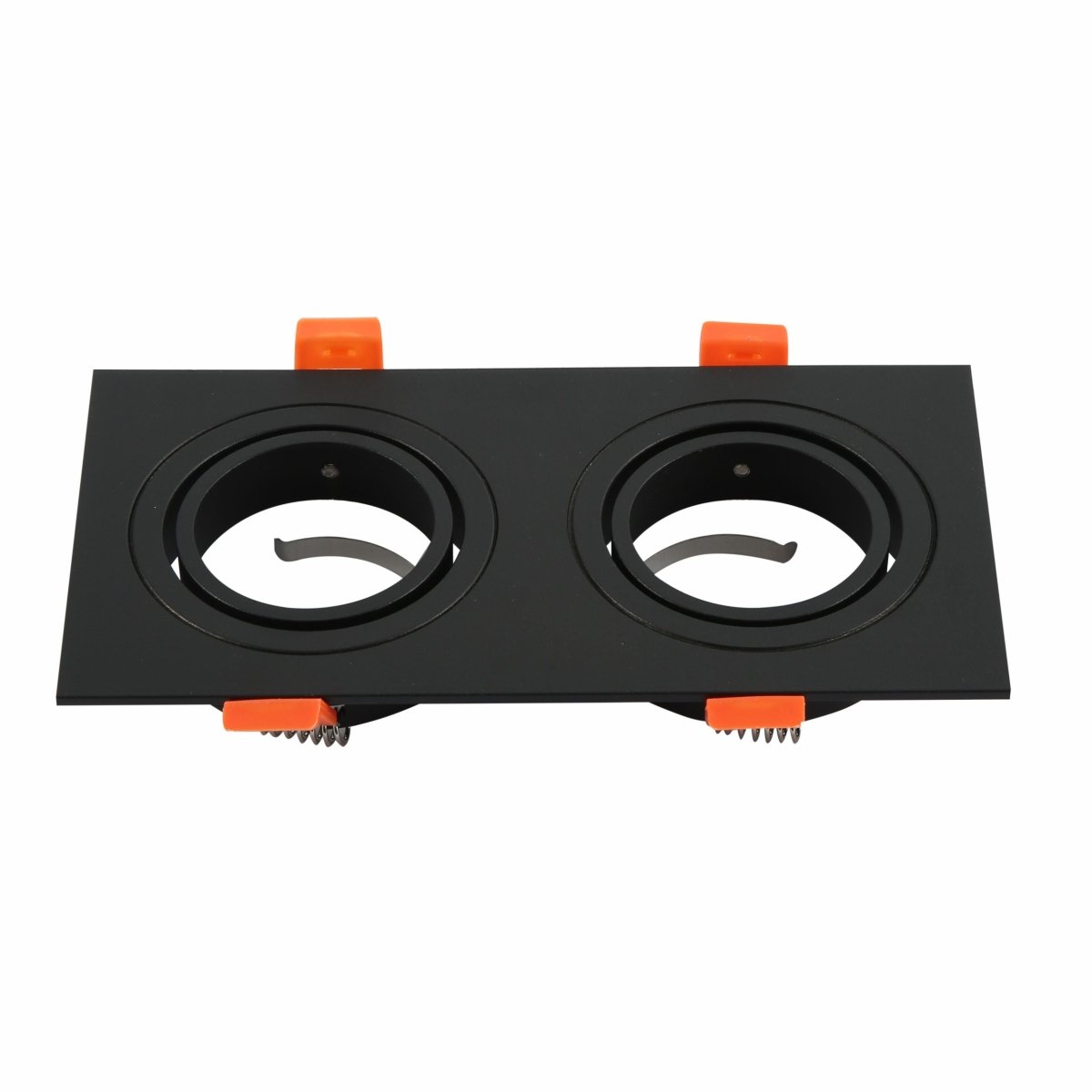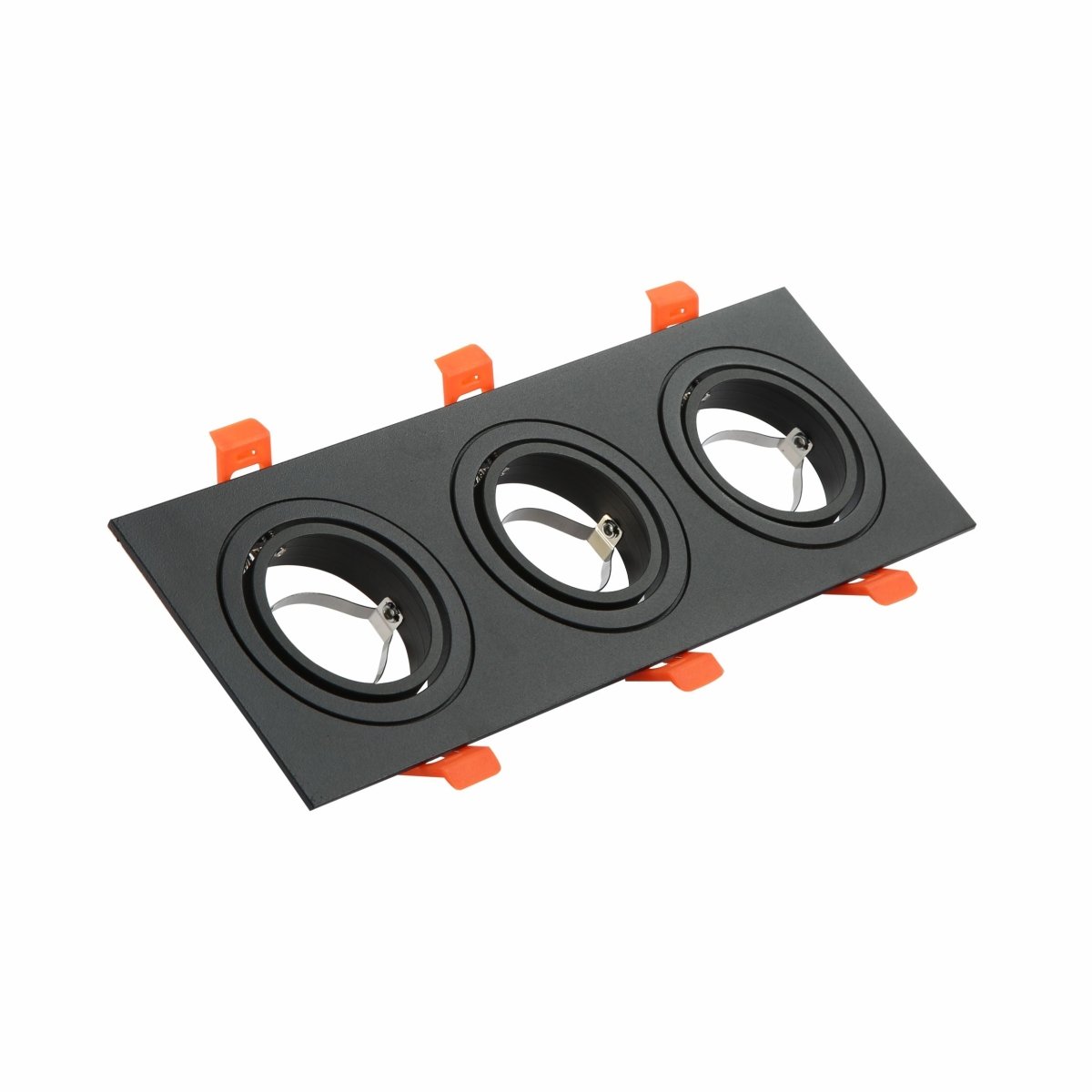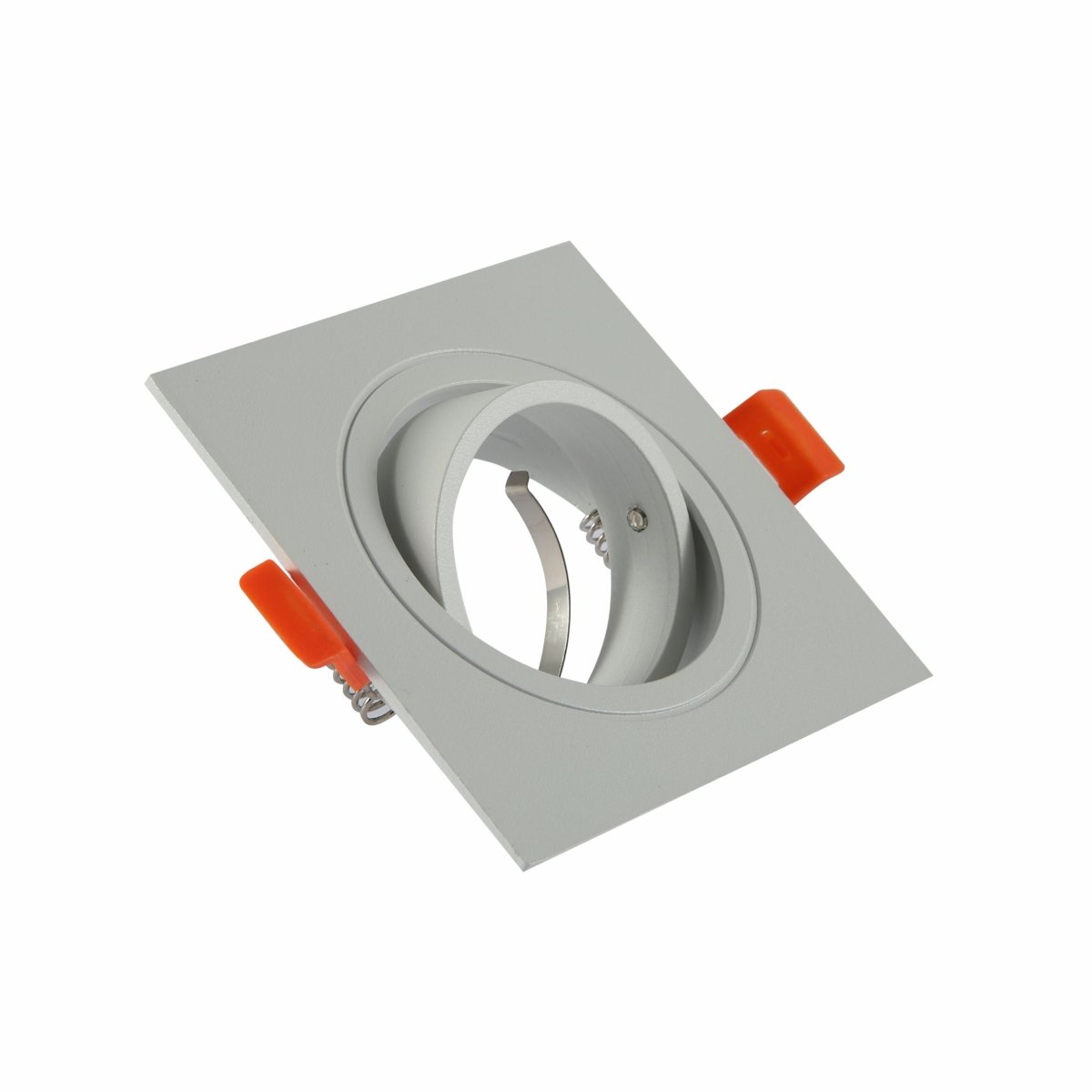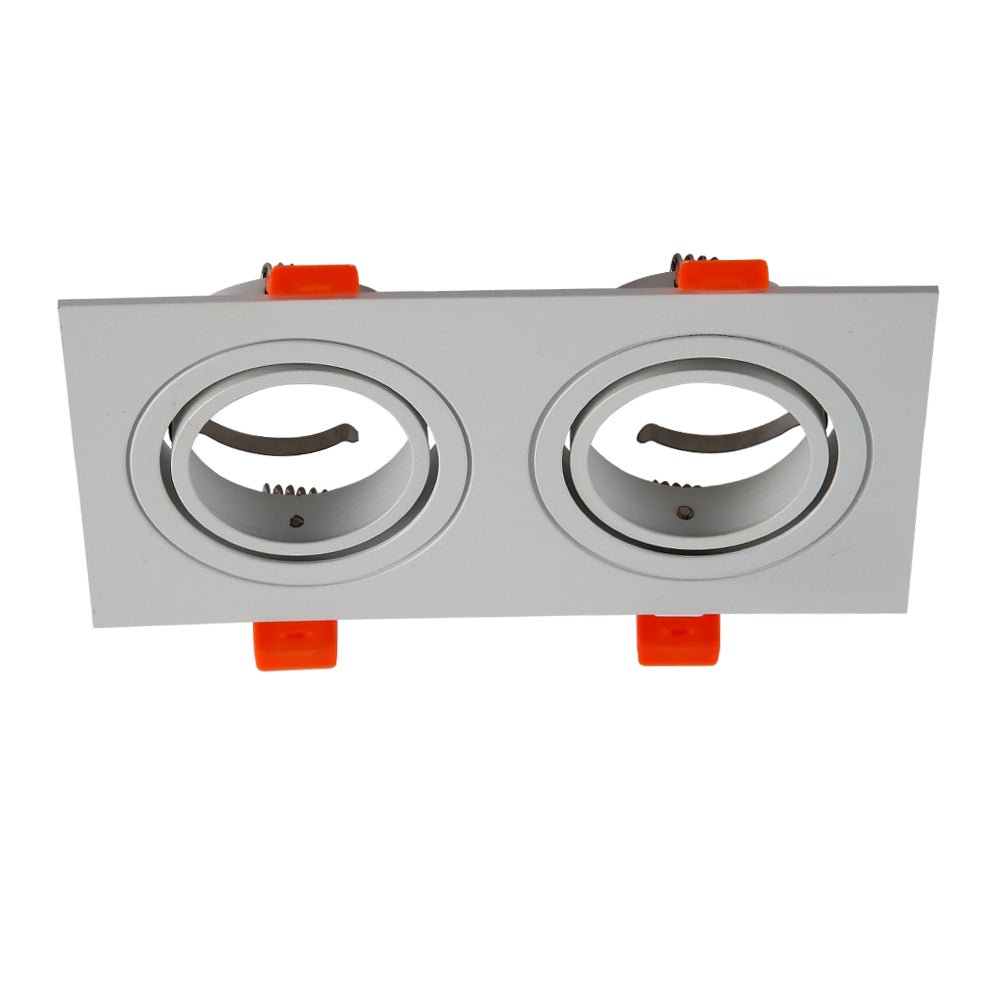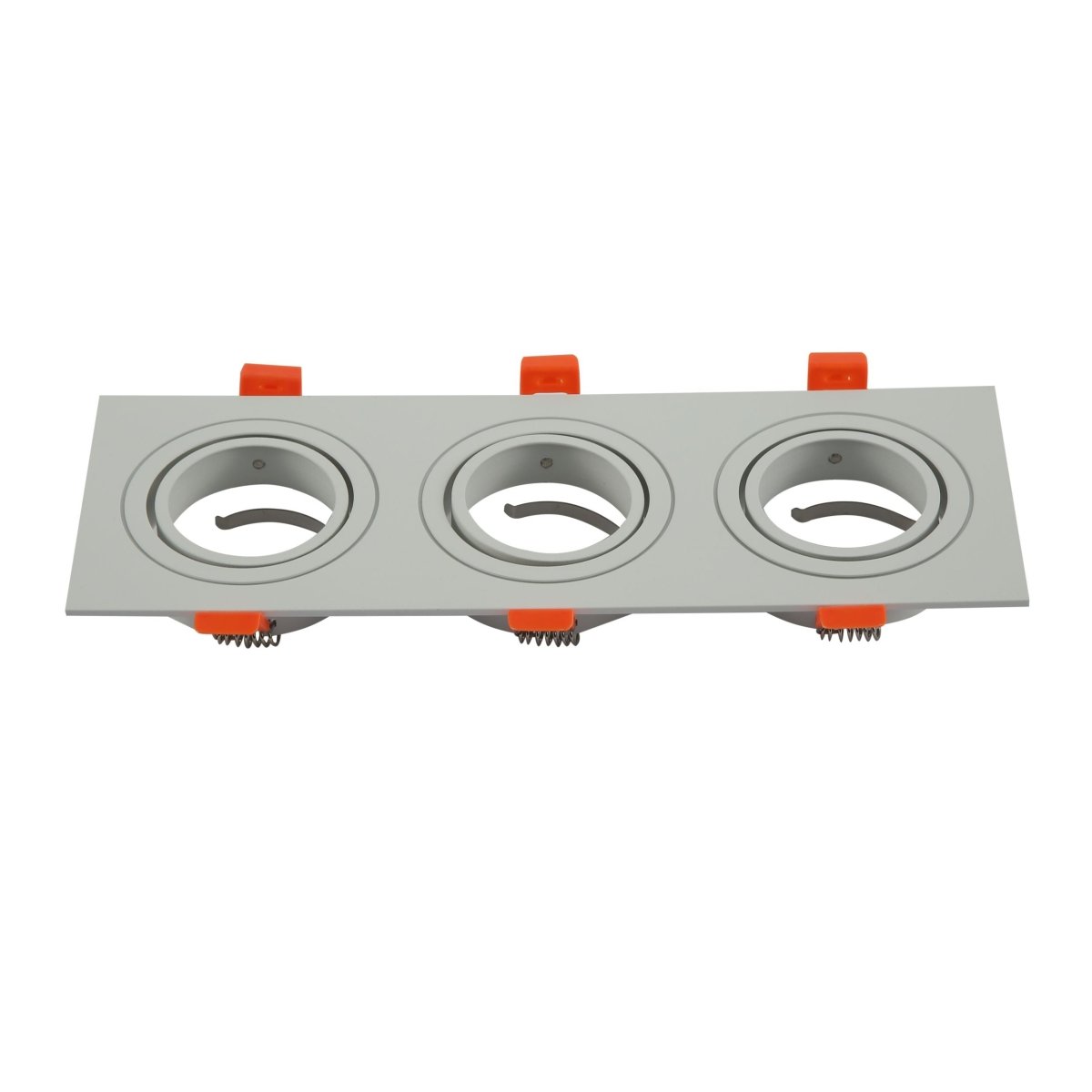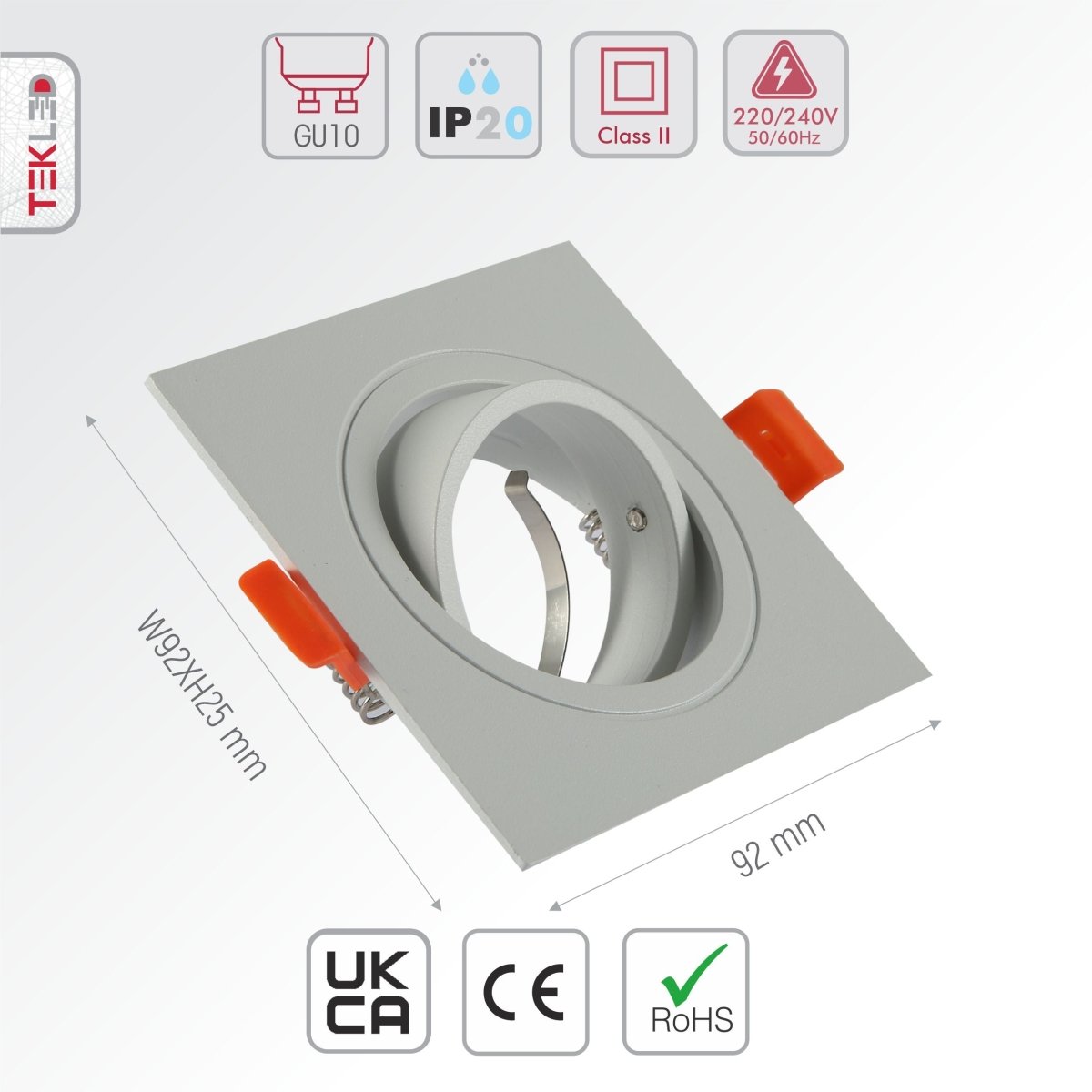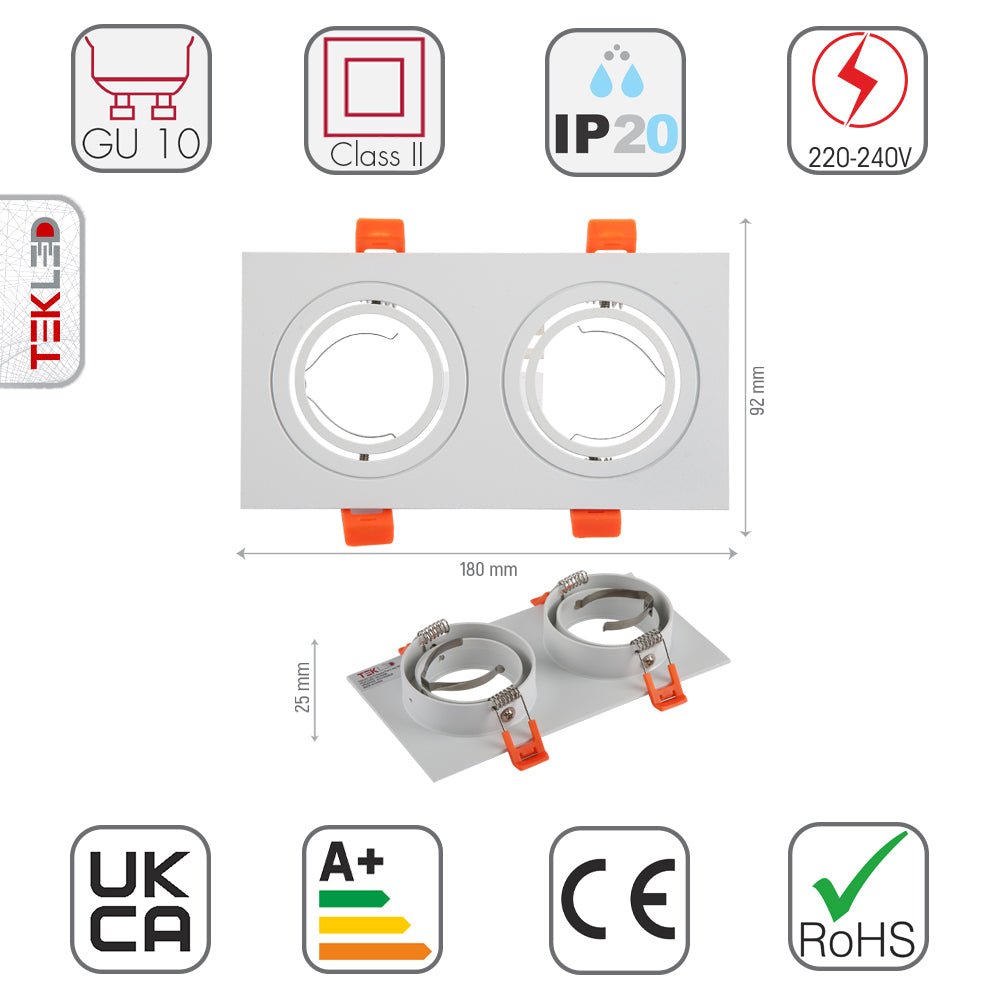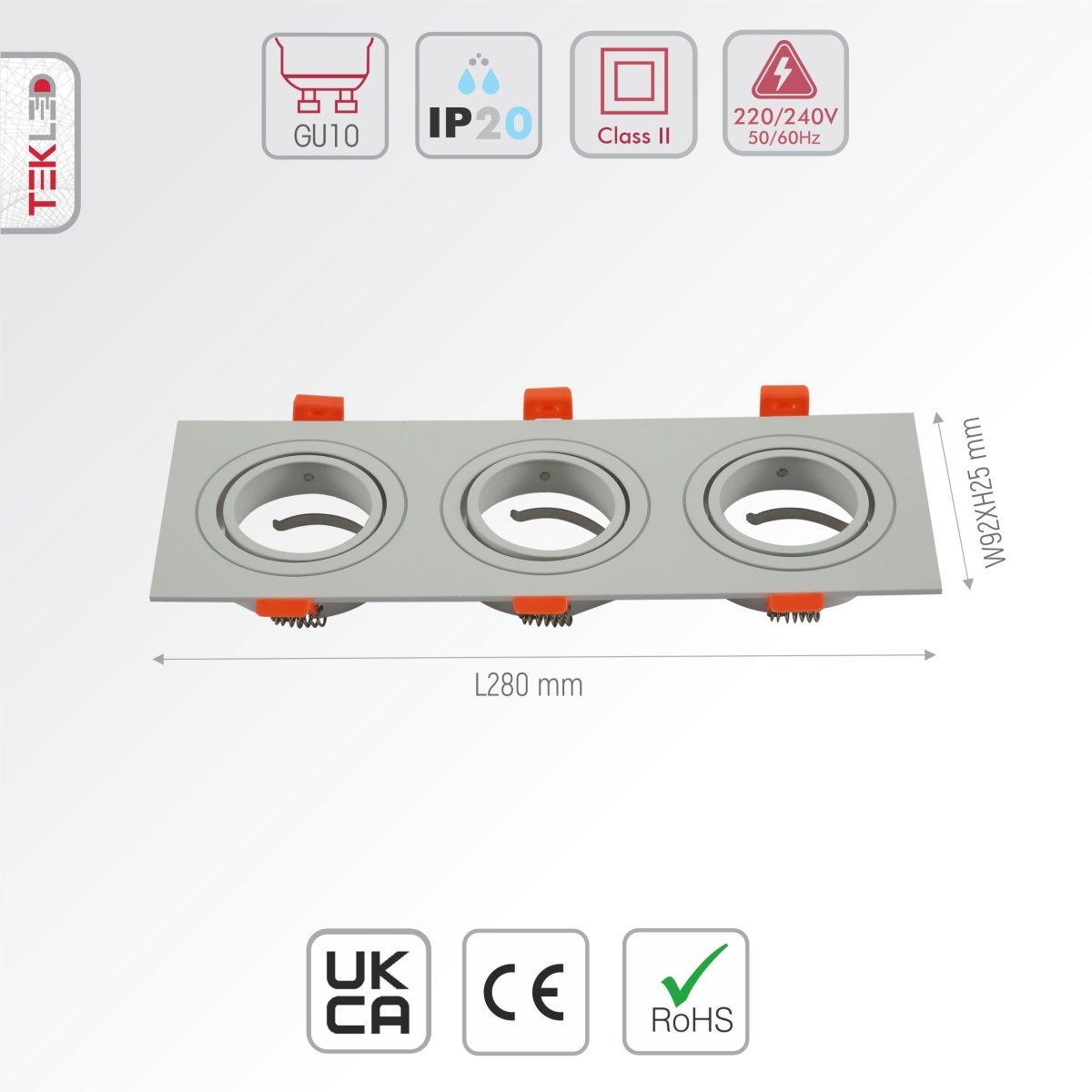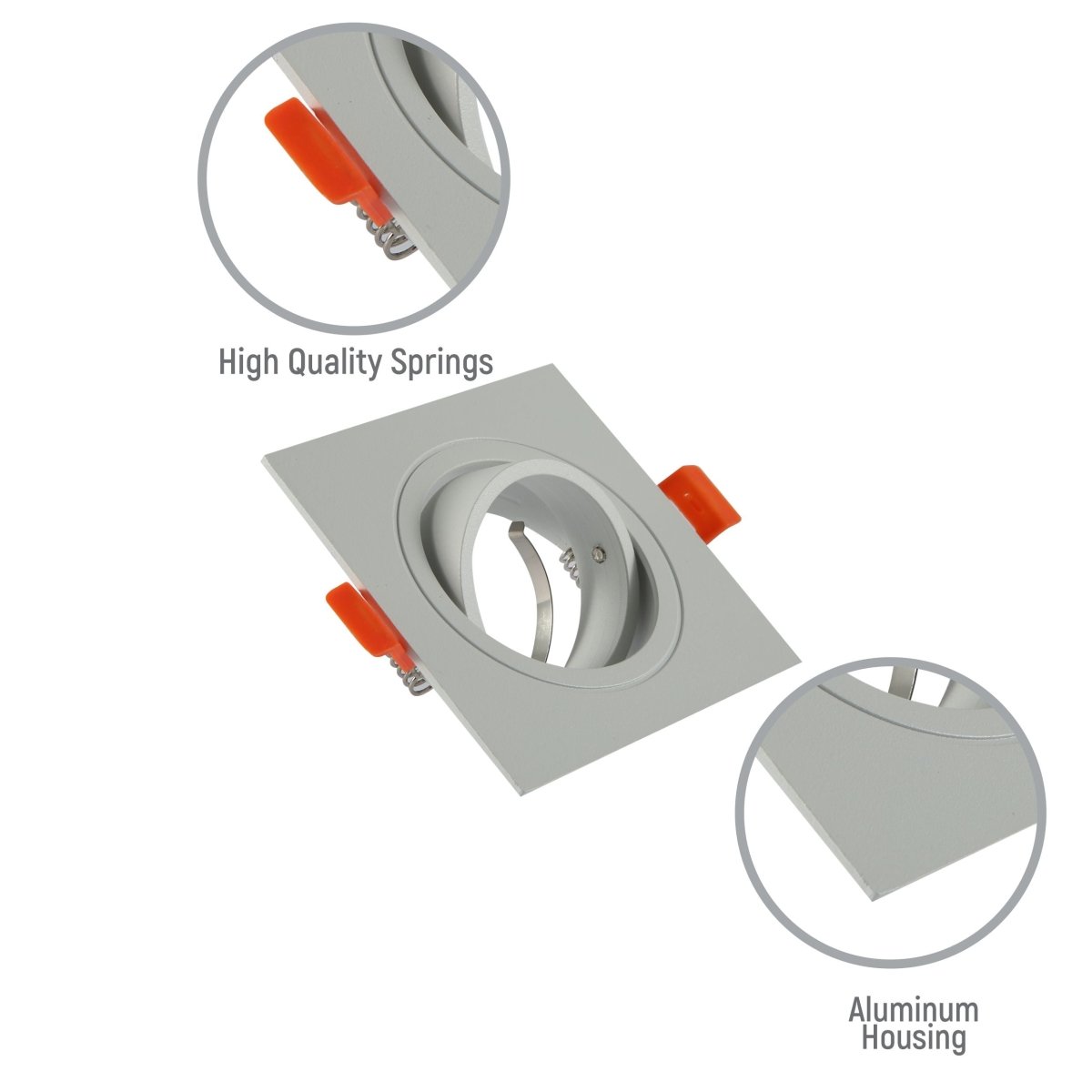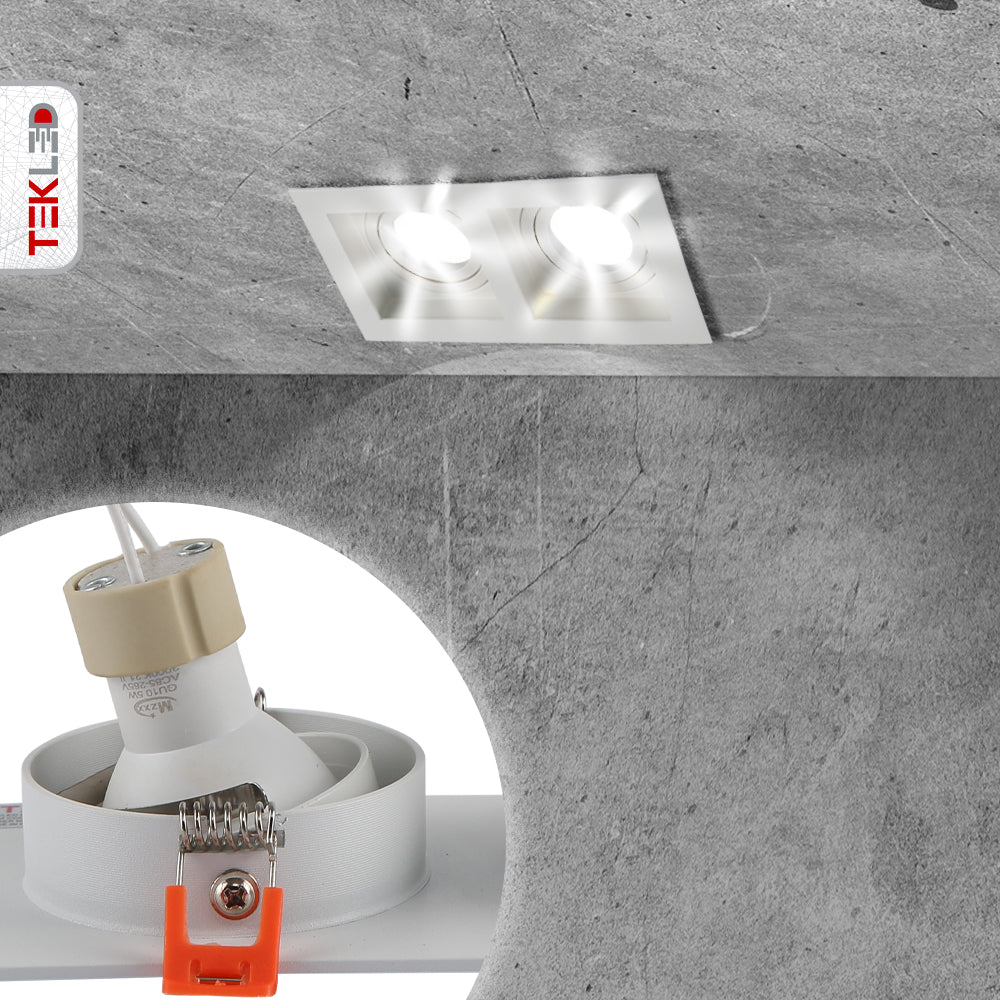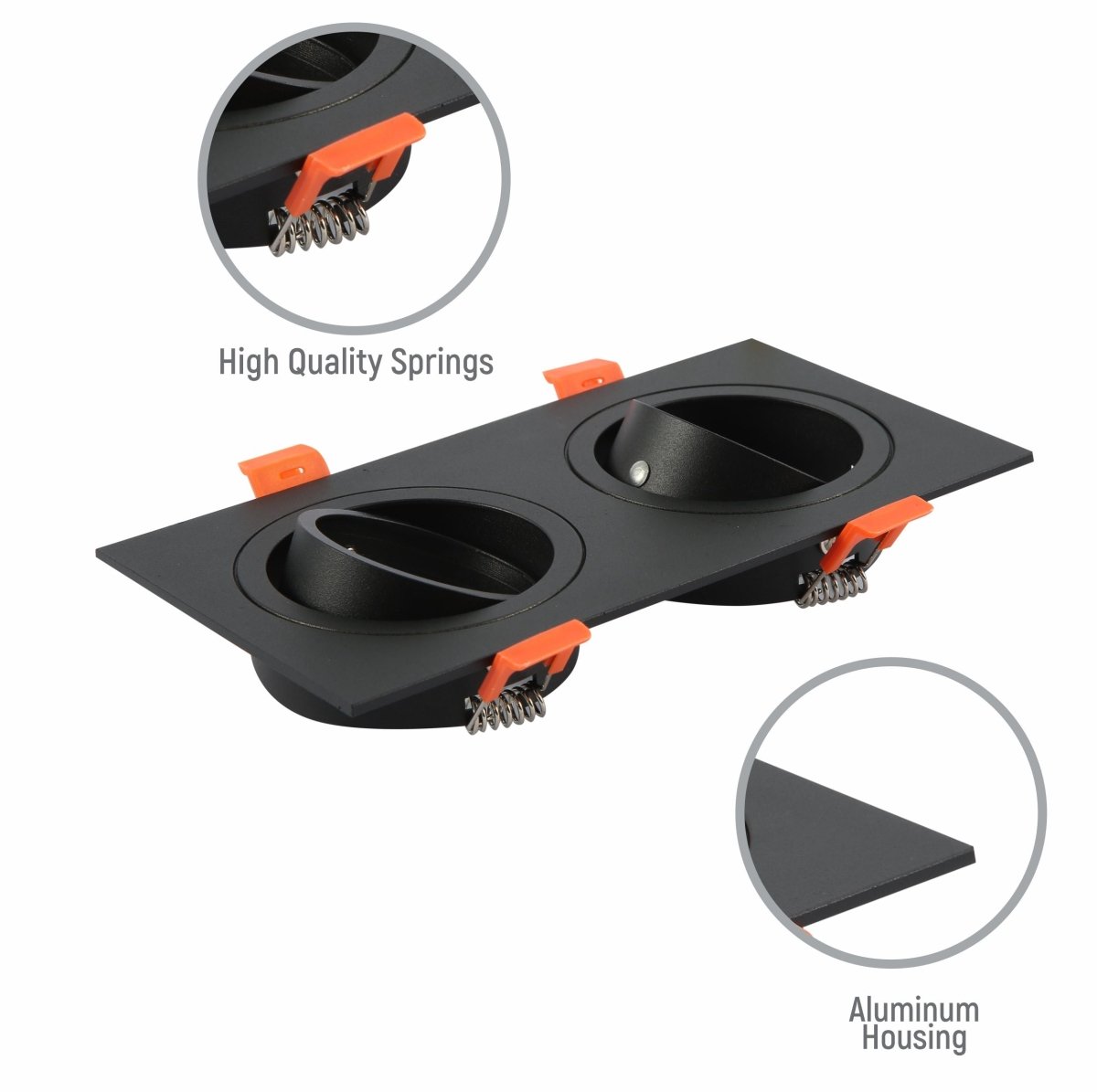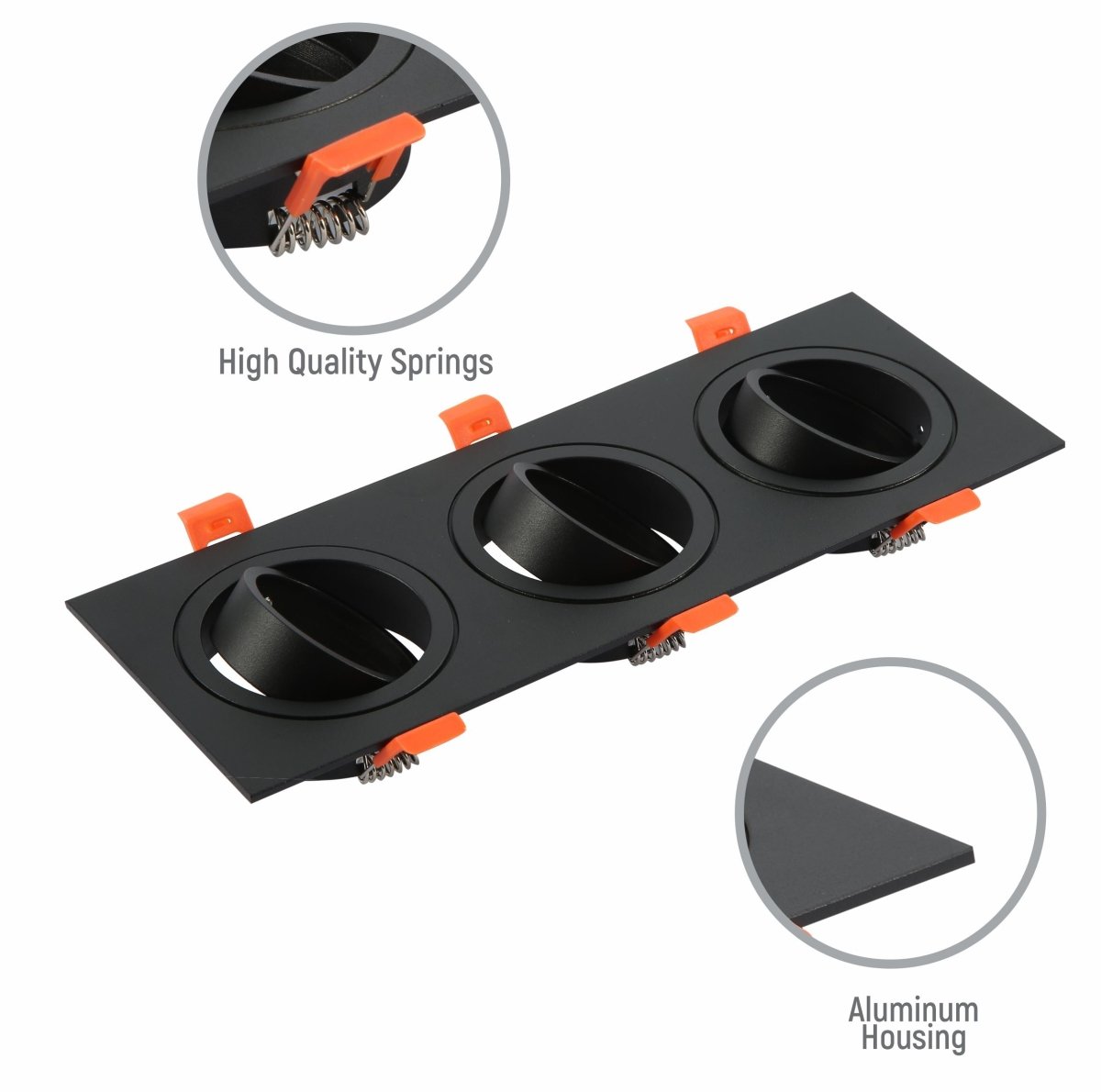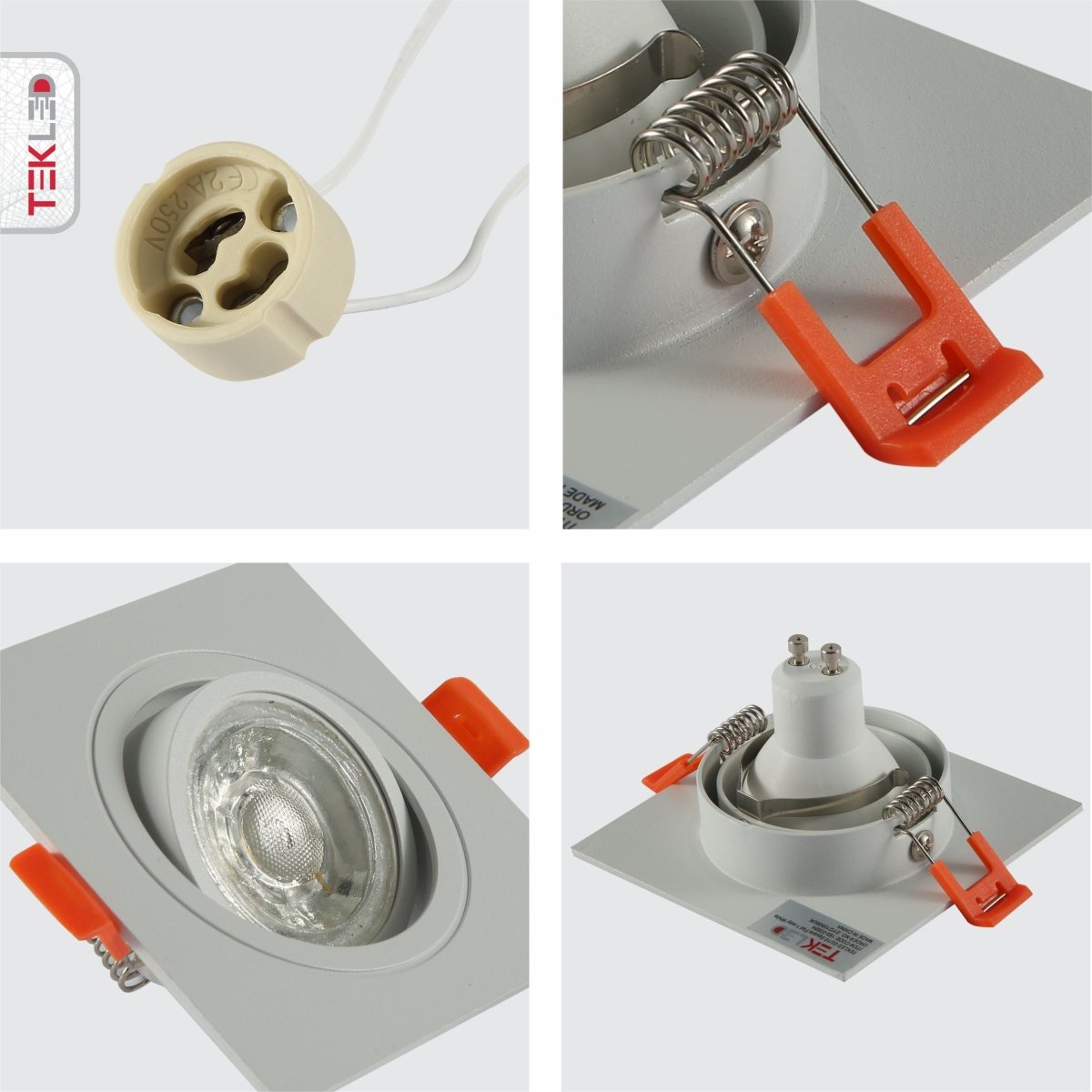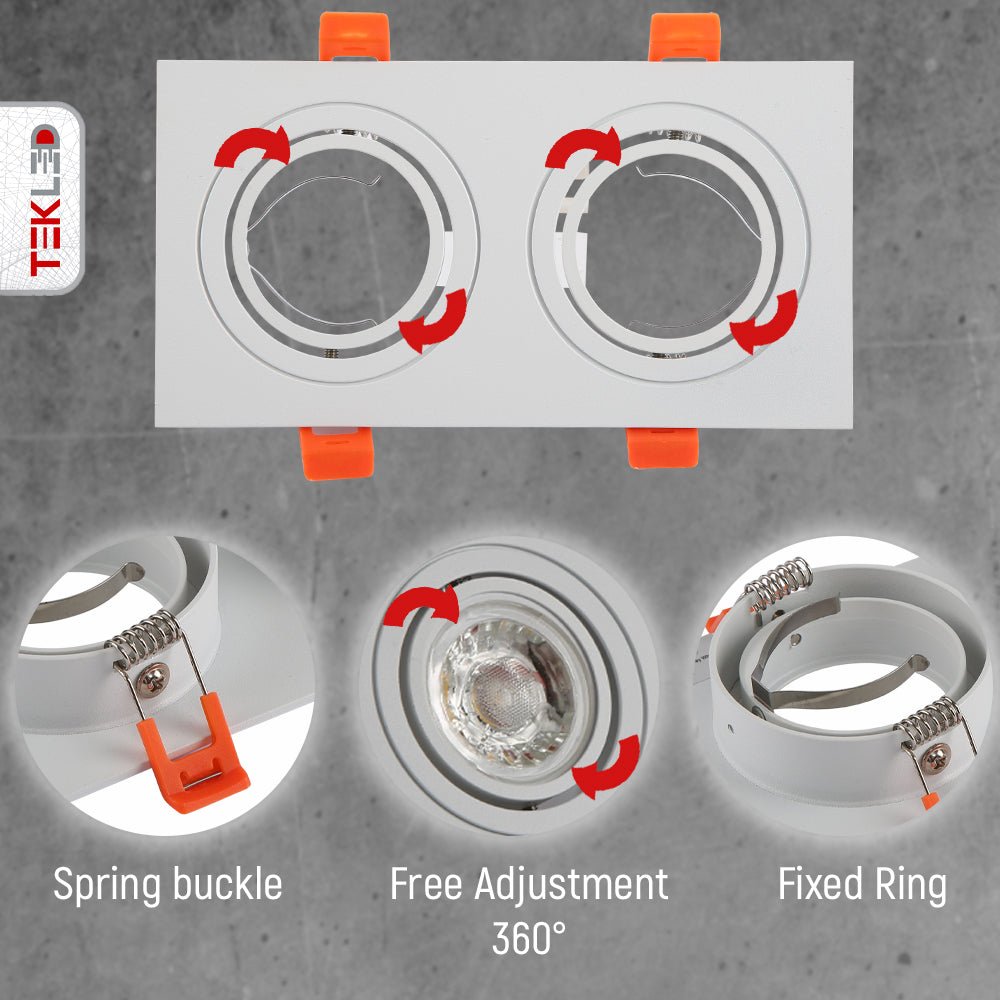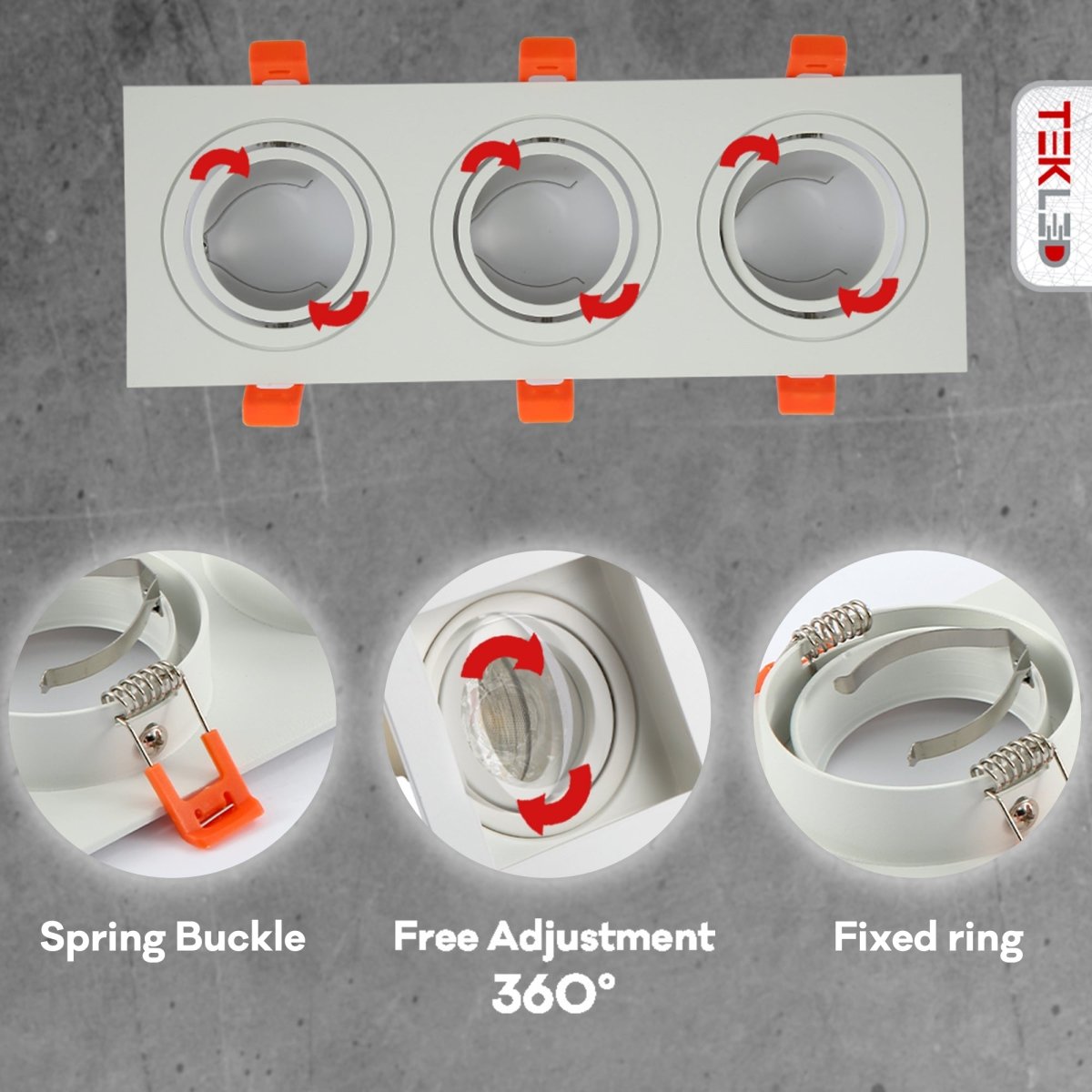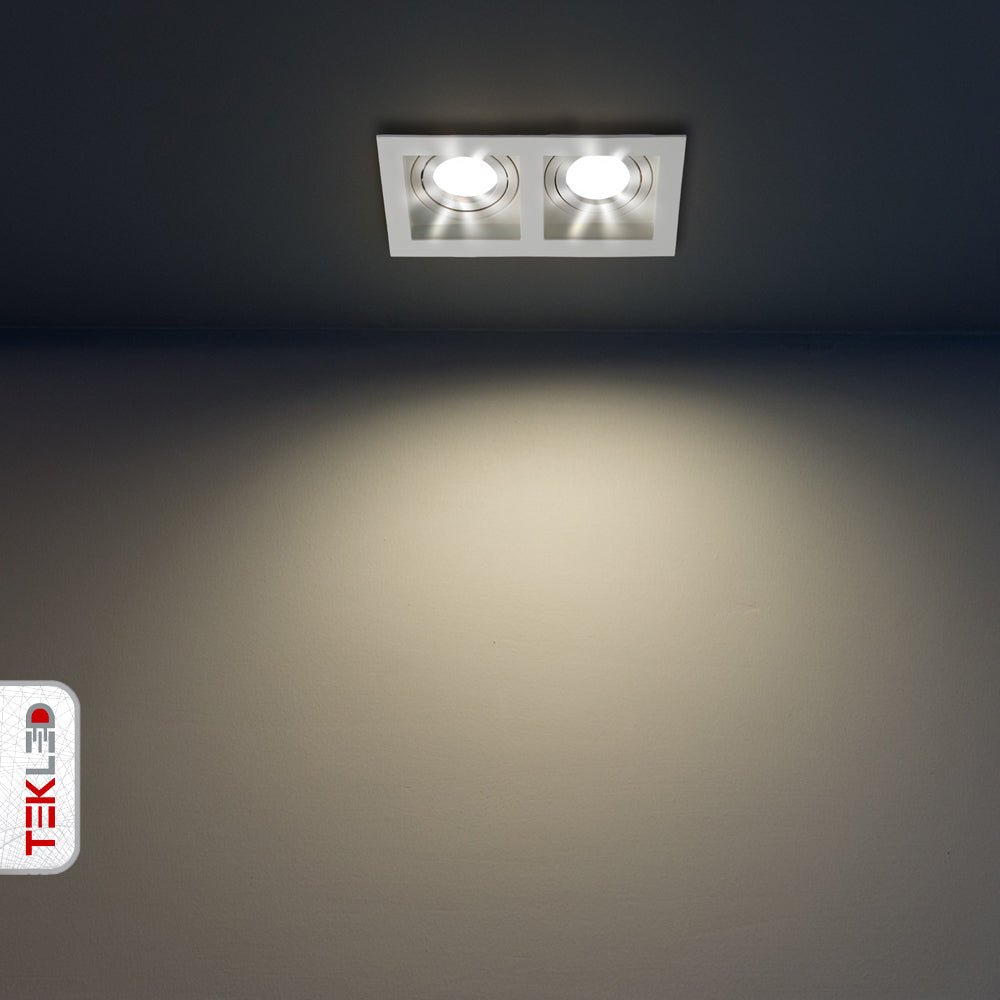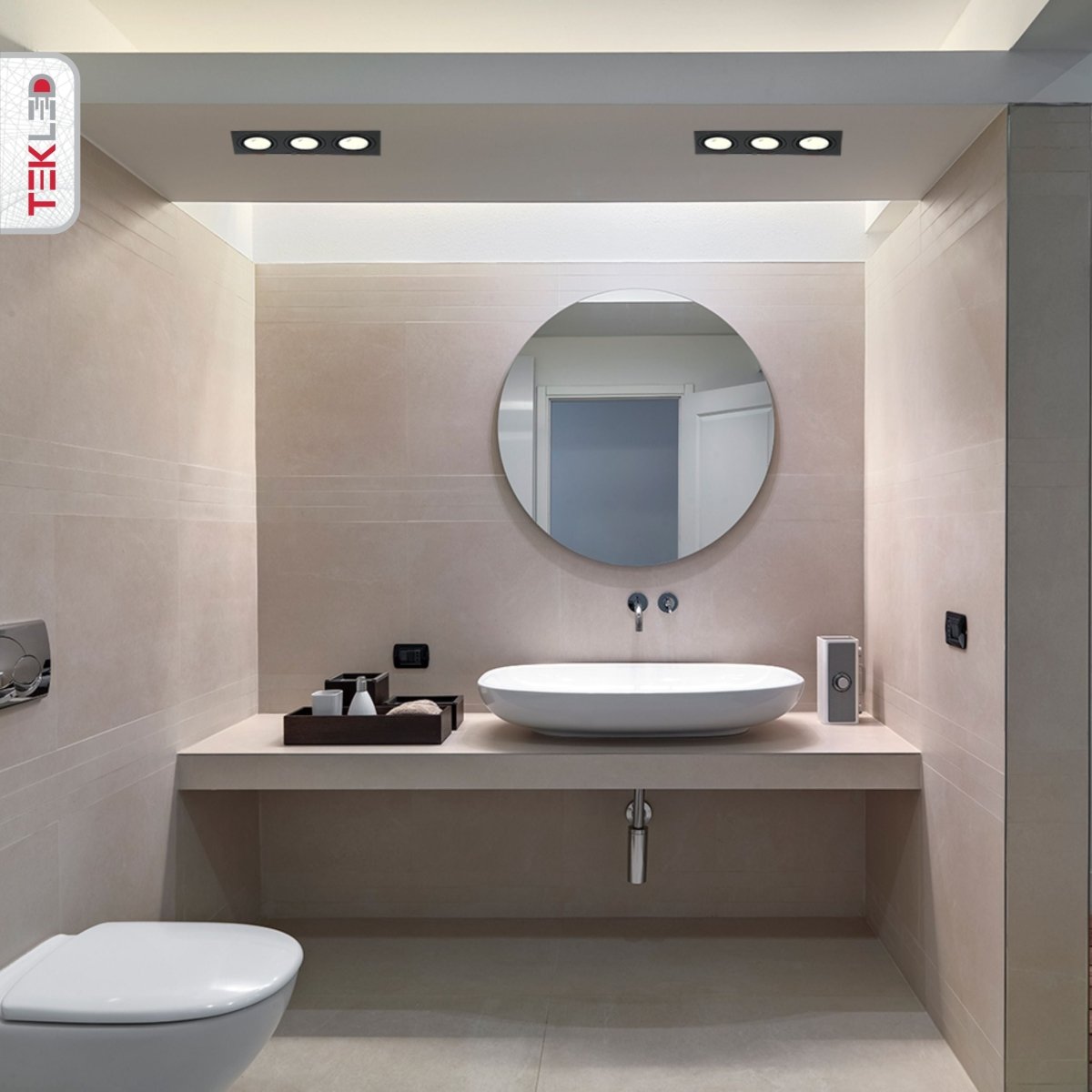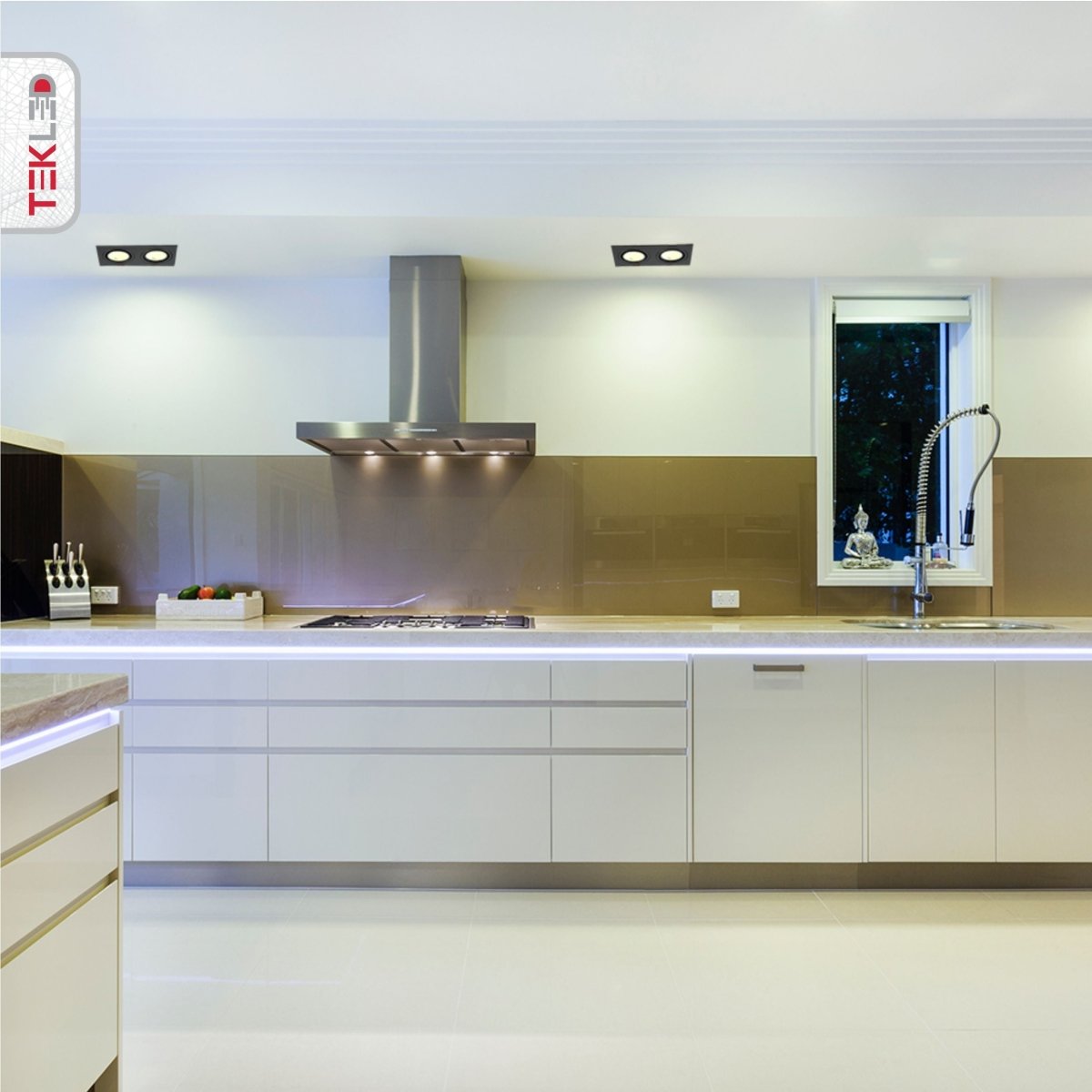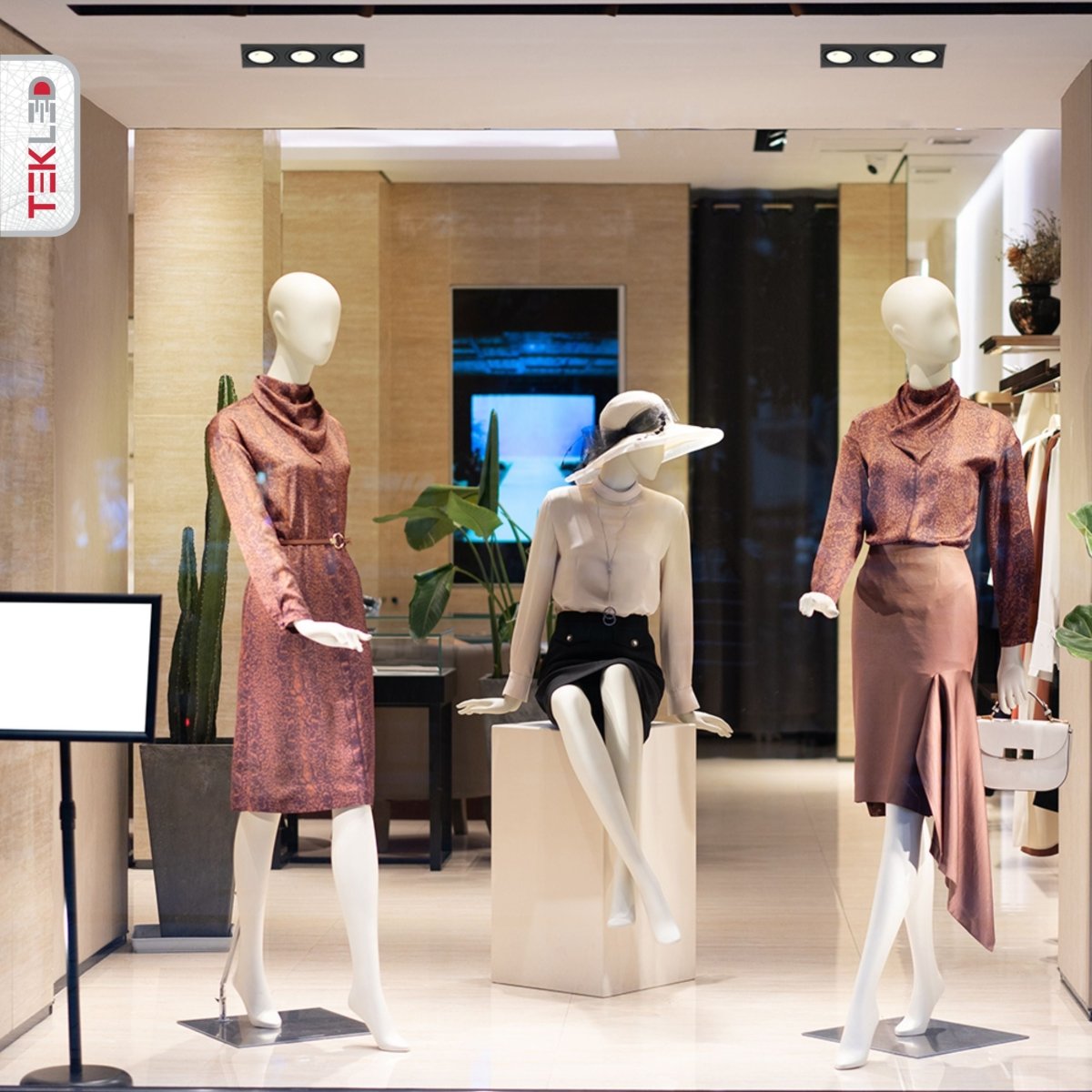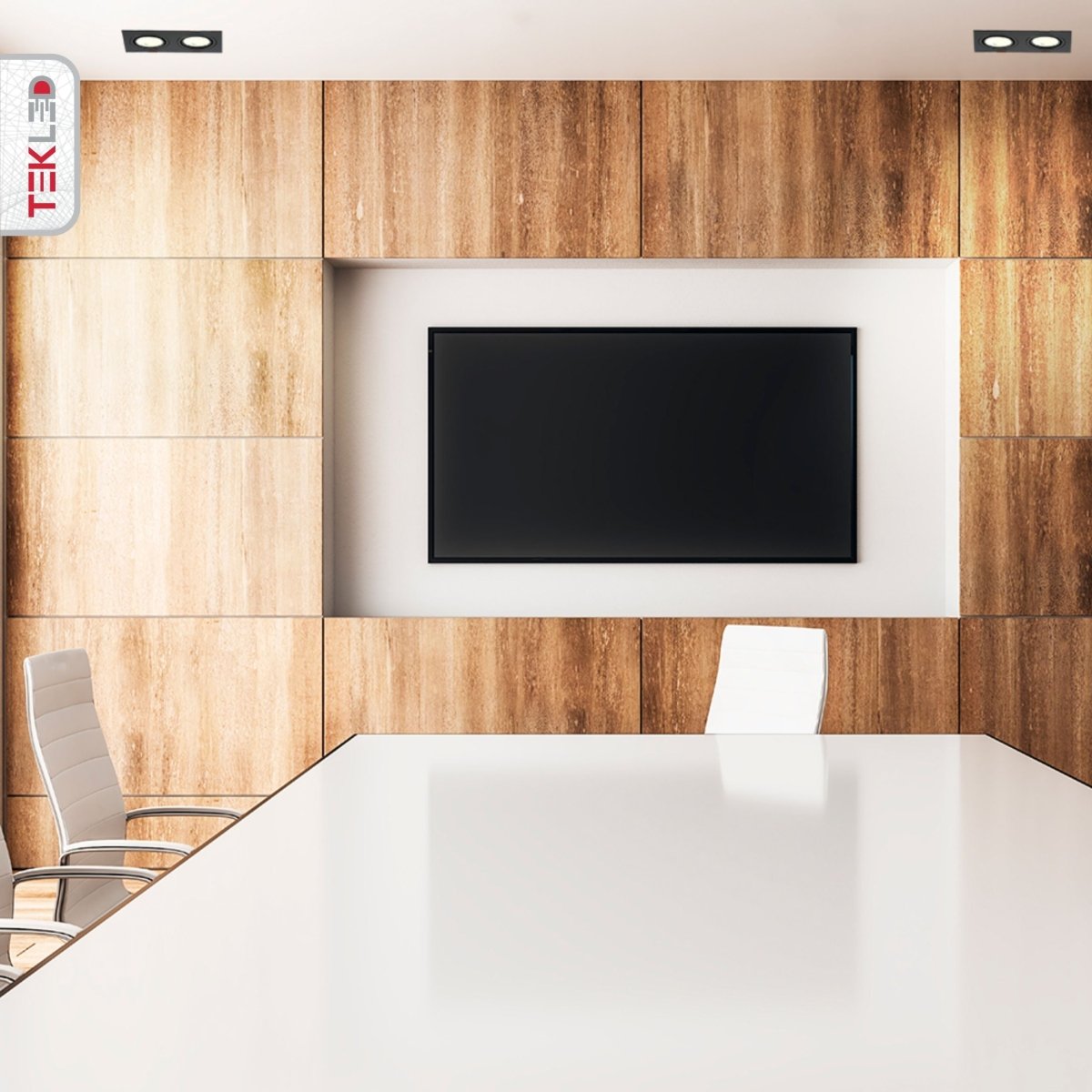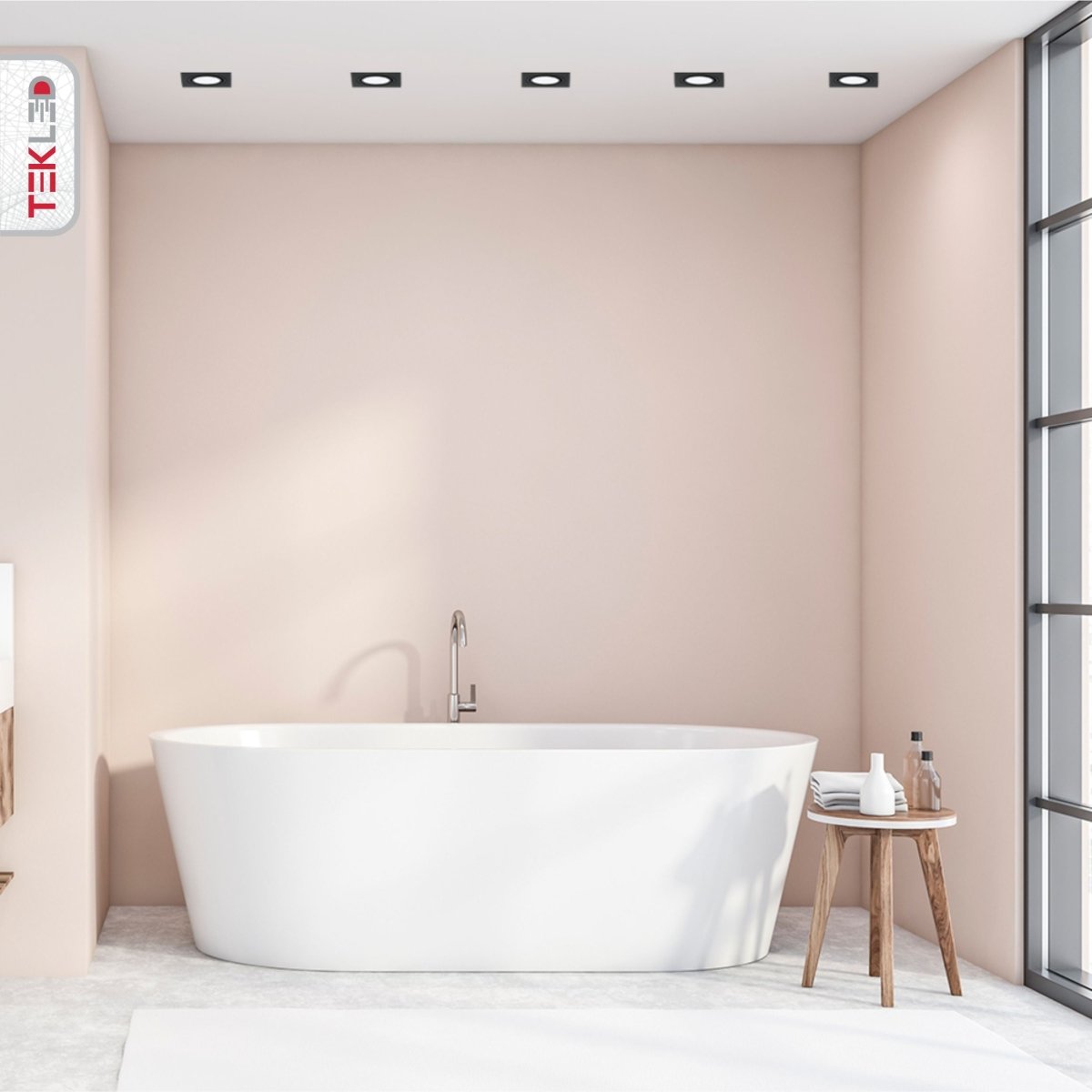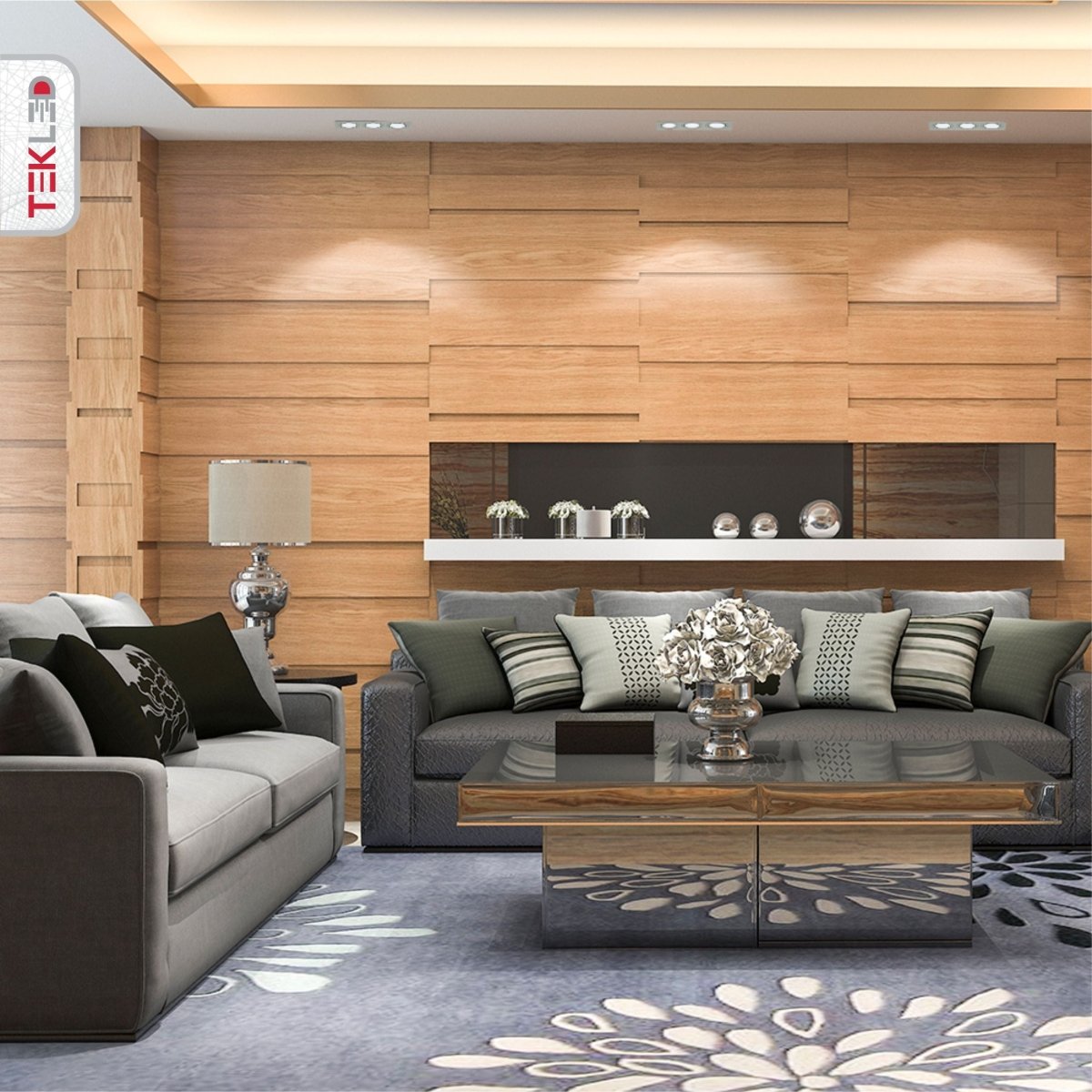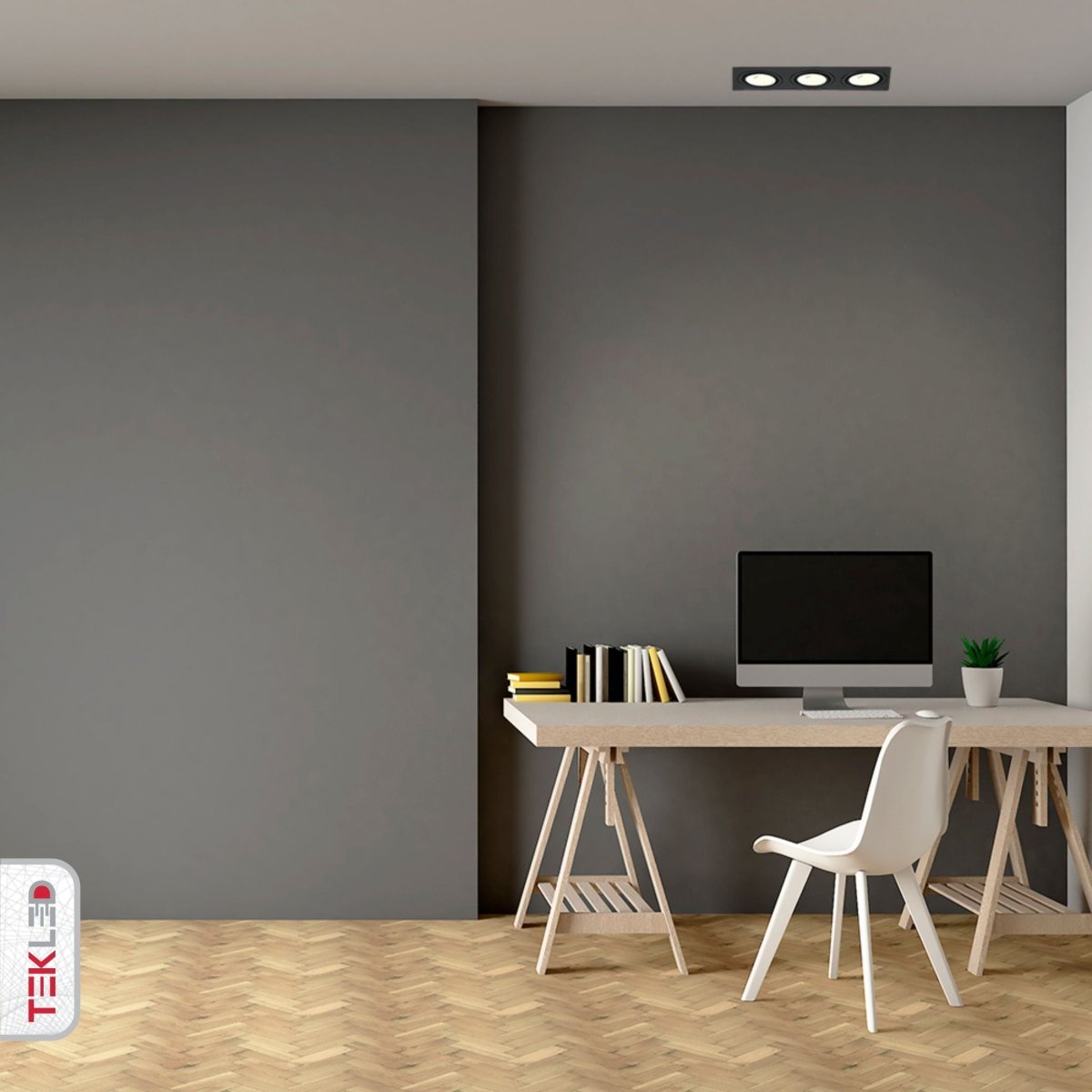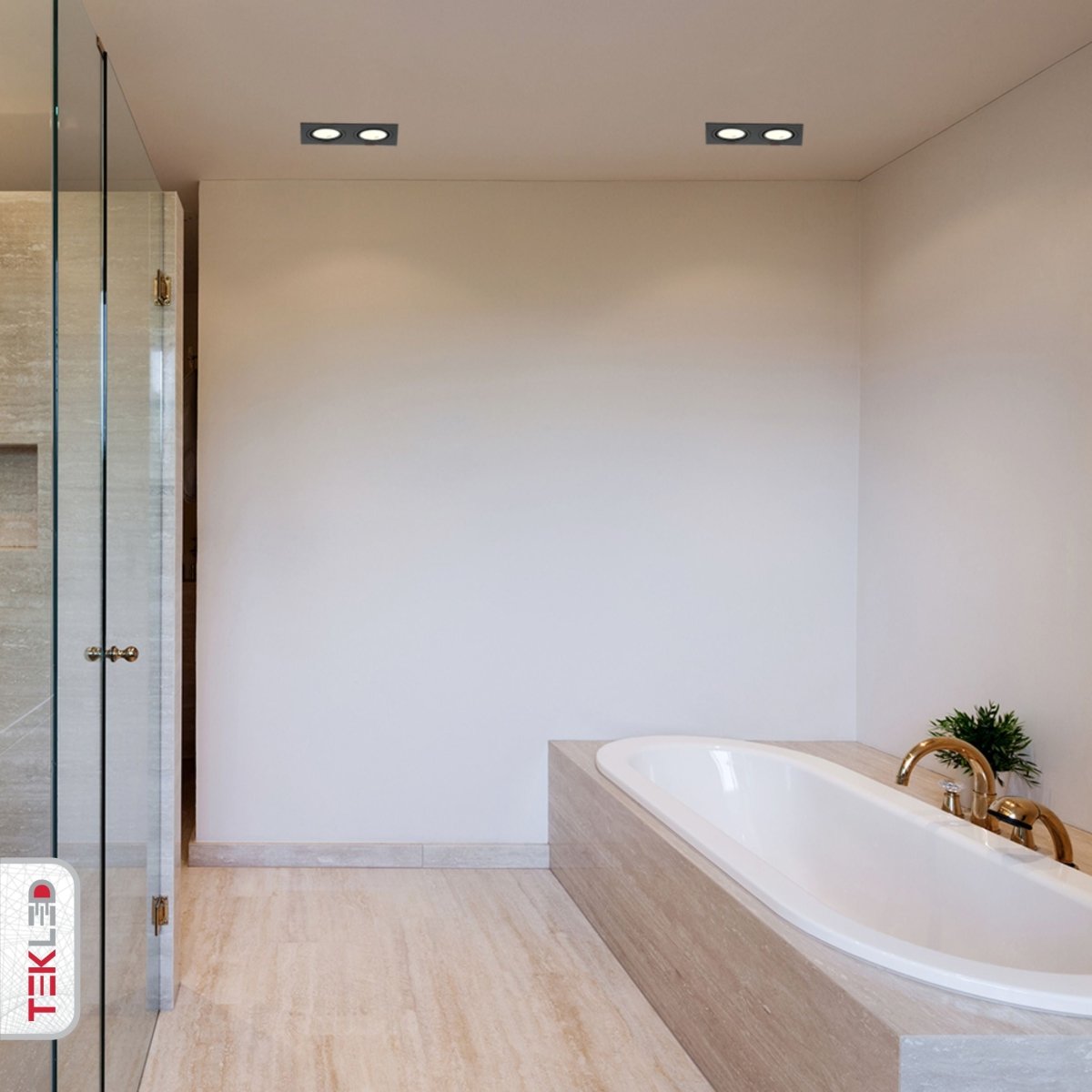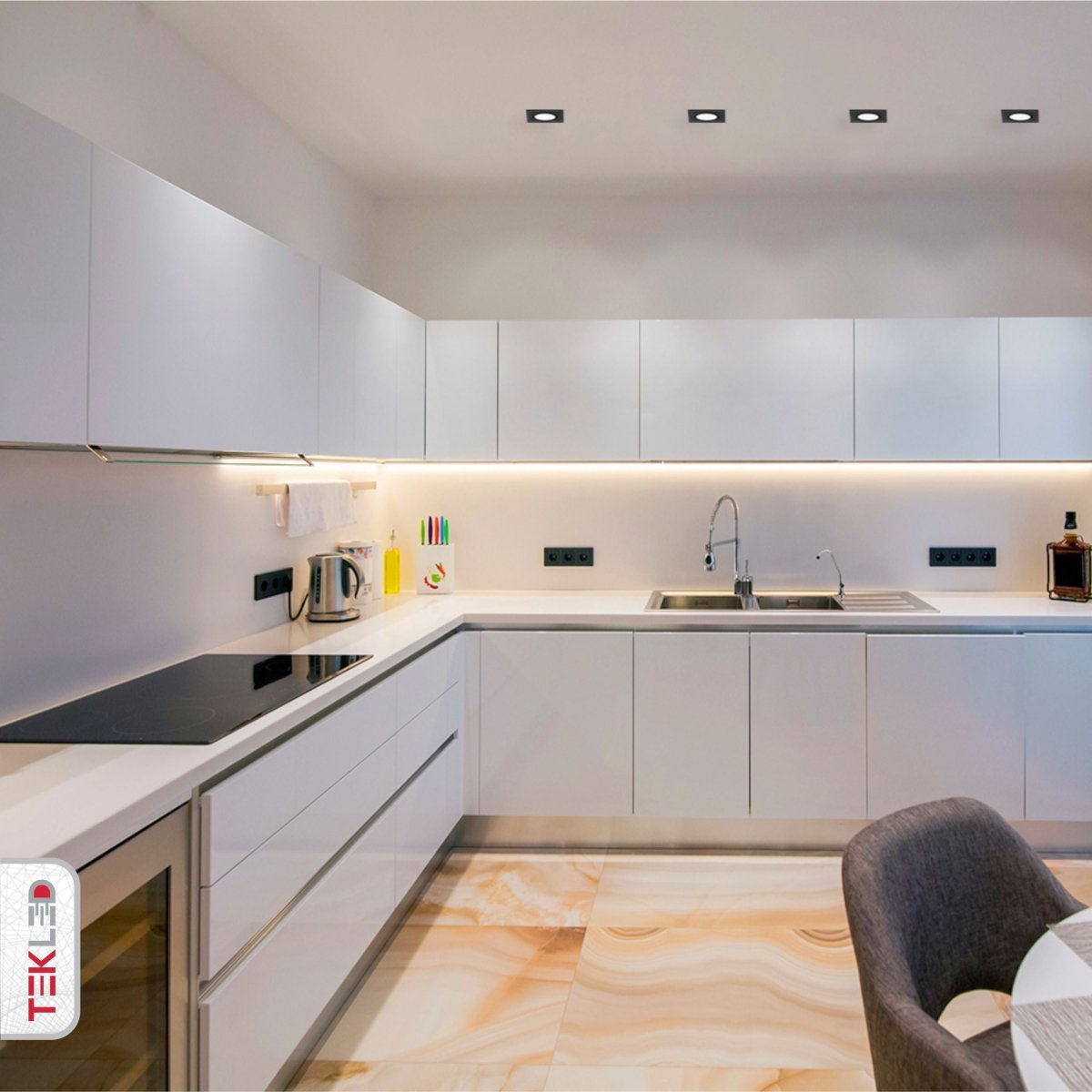 TEKLED
Rectangle Recessed Tilt Downlight GU10 - Black / 1 Lamp.
Rectangle Recessed Tilt Downlight GU10
Upgrade your living and work space significantly with this new range of Rectangle Recessed recessed downlights from TEKLED. These rectangle, anti-glare, metal recessed downlights fit UK standard GU10 bulbs and can be used with dimmable bulbs as well. Ideally paired with a 7W or 4W LED bulb to give off light equivalent to that of a 50W halogen lamp, this downlight is a must have to evenly illuminate your spaces such as the bedroom, living room, your office, etc. This hardwired, IP20 light comes with adjustable rotate and tilt and has a long life span,thus saving you a lot of money on lamp replacement. This fixture is available in two colours of black and white with three variants of 1 lamp holder, 2 lamp holders and 3 lamp holders with black and white colour options to choose from. Please note that the bulbs are not included with this item. Take a look at the bulbs available at TEKLED before you check out!
Technical Specifications
| | |
| --- | --- |
| Name | Rectangle Recessed Tilt Downlight GU10 White or Black |
| Product Code | 165-03890 | 165-03892 | 165-03894 | 165-03884 | 165-03886 | 165-03888 |
| Power | Max 7W/Bulb LED Bulb | Max 50W / Bulb | Max 50W | Max 50 W |
| Equivalent Wattage | Max 50W/Bulb Halogen Bulb |
| Power Source | Hardwired |
| Voltage | 220/240Vac 50/60Hz |
| Lamp Holder Type | GU10 Twist Lock |
| Protection Class | Class II |
| Dimmability | Dimmable if used with dimmable bulbs | Yes(if used with dimmable bulb) | Dimmable |
| Light Source | Bulb |
| Bulbs | Bulbs are not included |
| IP Class(Ingress Protection) | IP20 |
| Mount Type | Recessed Mount |
| Function Mode | On/Off |
| Product Dimensions (L x W x H) (D x H) | 92x92x25mm | 175x92x25mm | 255x92x25mm |
| Cut-Out Size | D75mm | 155x75mm | 230x75mm |
| Shape | Rectangle |
| Made of Materials | Aluminium, Steel |
| Product Colour | Black | White |
| Paint Type | Spray Painted | Powder coated |
| Adjustable | Tilt and rotate |
| Operating Temperature (C) | -20/+45C |
| Warranty | 3 year |
| Gross Weight | 98g | 193g | 280g | 100g | 195g |
| Net Weight | 64 g | 134g | 185g | 65g | 135g |
| Box Dimensions (LxWxH) | 110x100x40mm | 180x110x40mm | 265x110x40mm |
| Box Content | 1 x Light fitting + 1 x Instruction sheet, GU10 lamp seat*1 | 1 x Light fitting + 1 x Instruction sheet, GU10 lamp seat*2 | 1 x Light fitting + 1 x Instruction sheet | 1pcs fixture, 2pcs lampholder, 1pcs instruction | 1 x Light fitting + 1 x Instruciton s |
| Certifications | UKCA, CE, RoHS | UKCA, CE (LVD) |