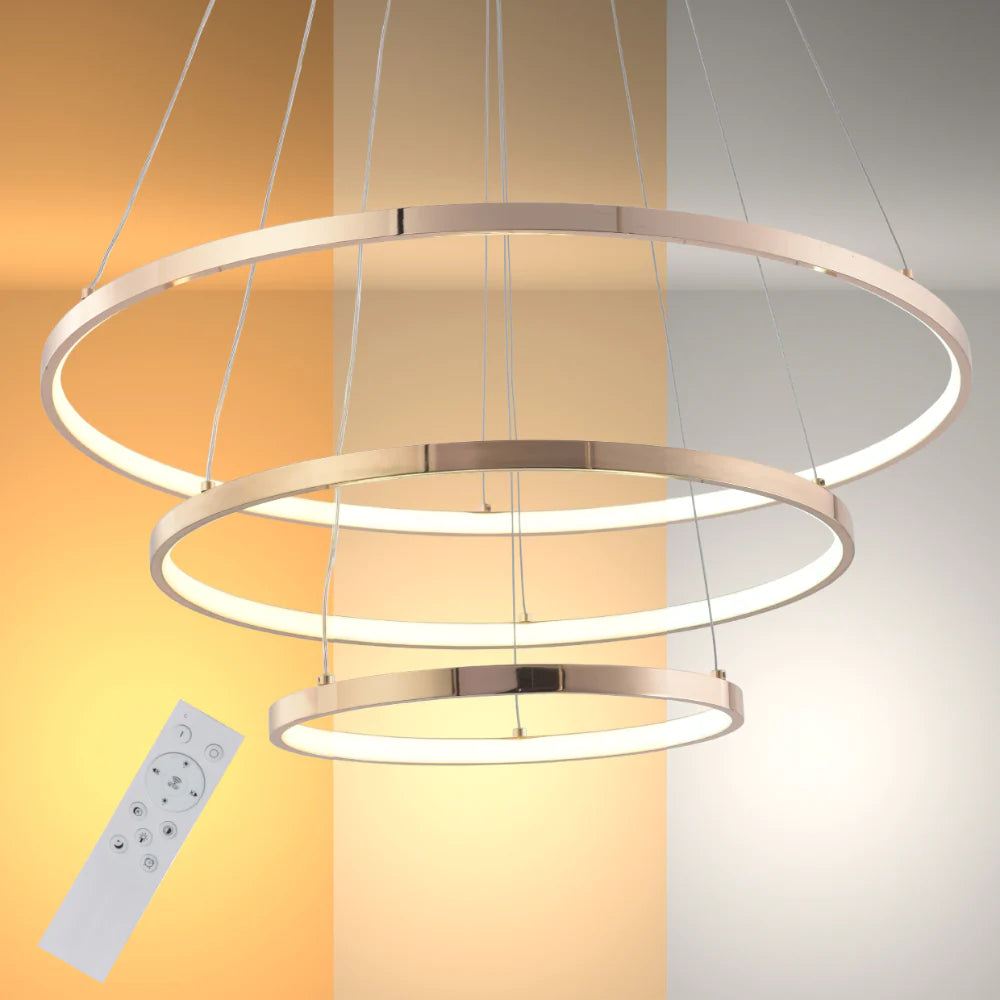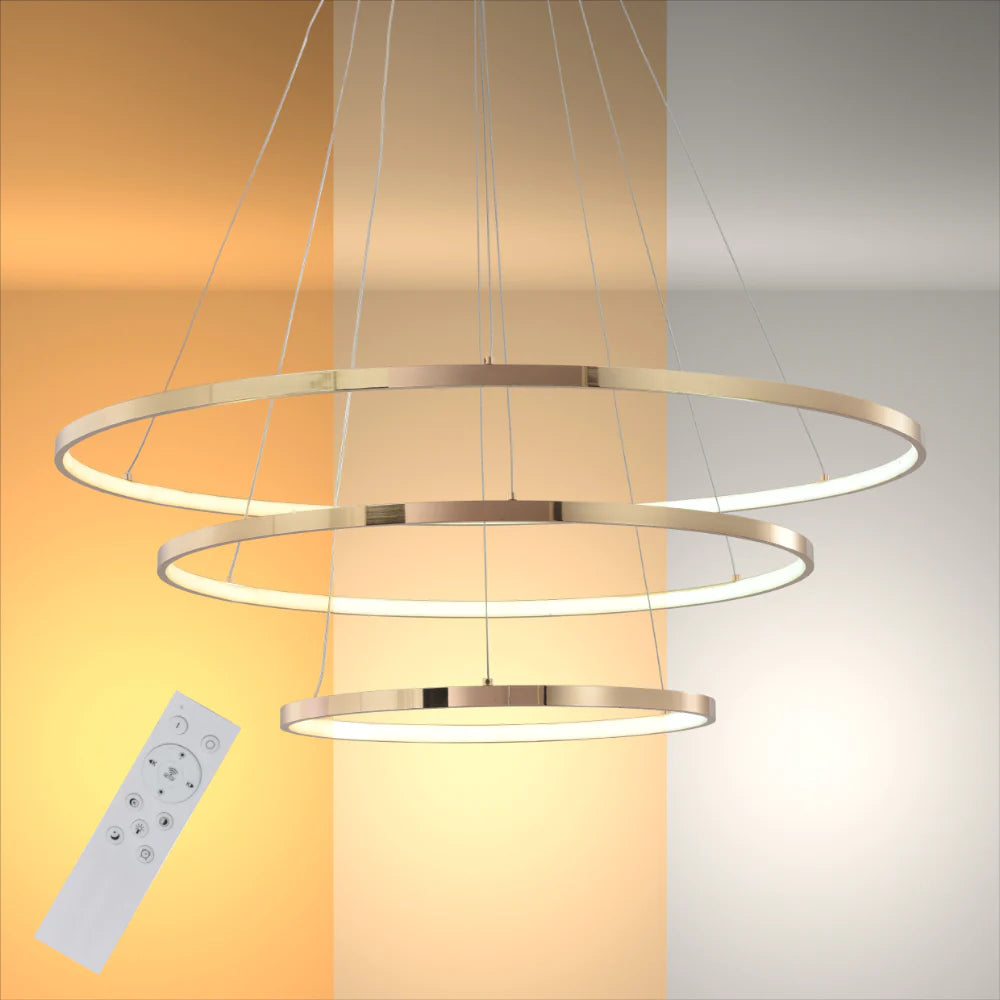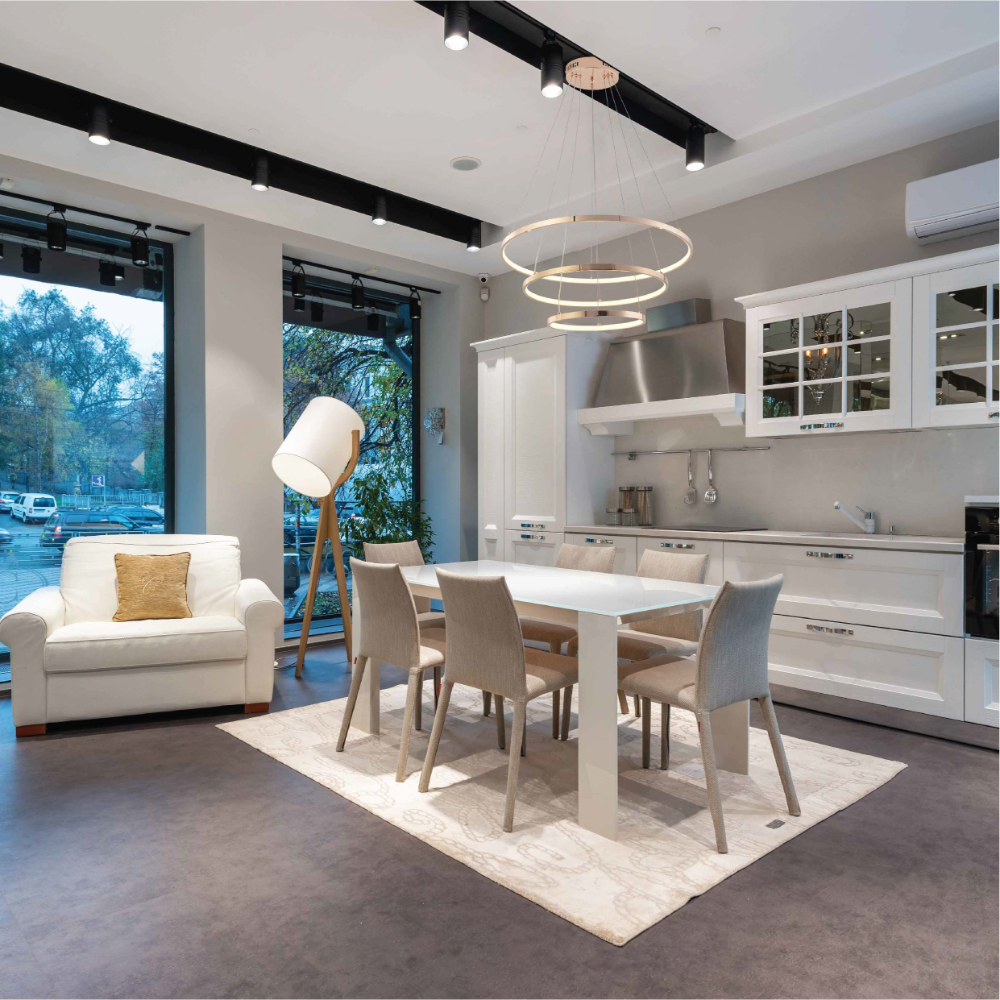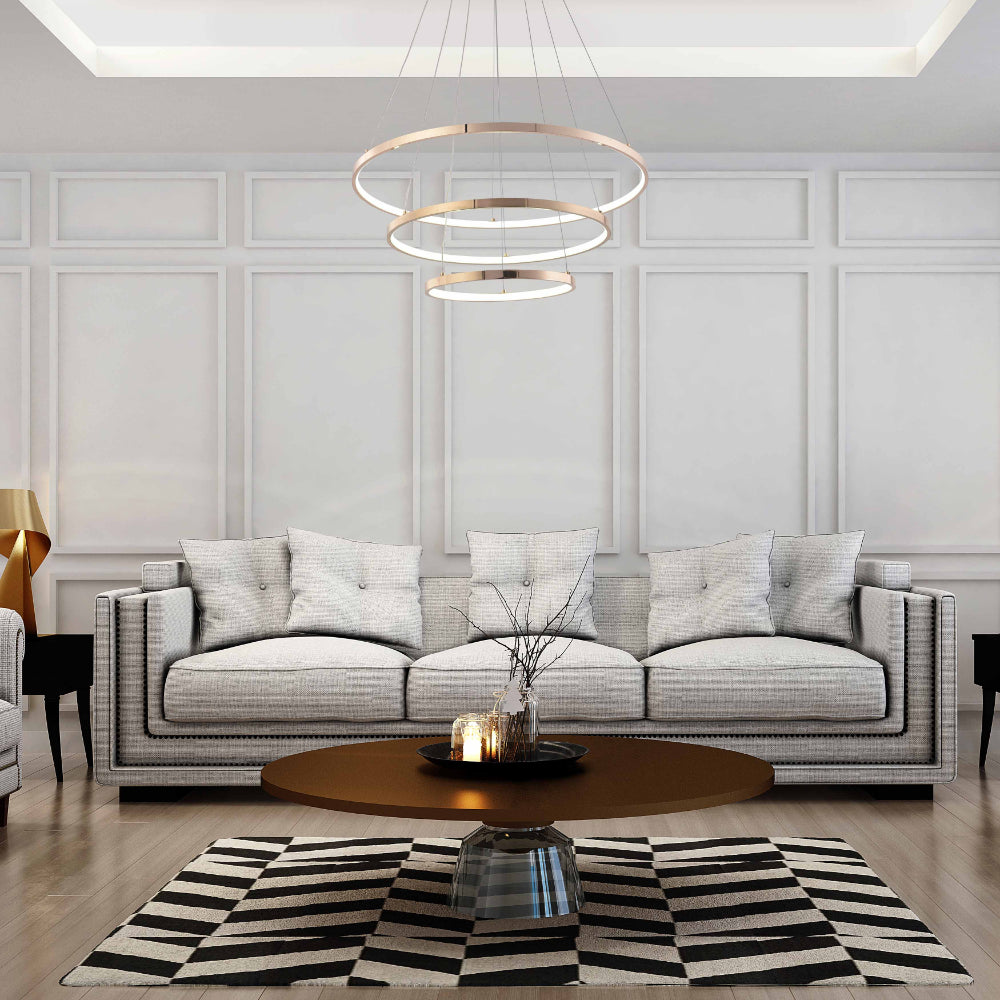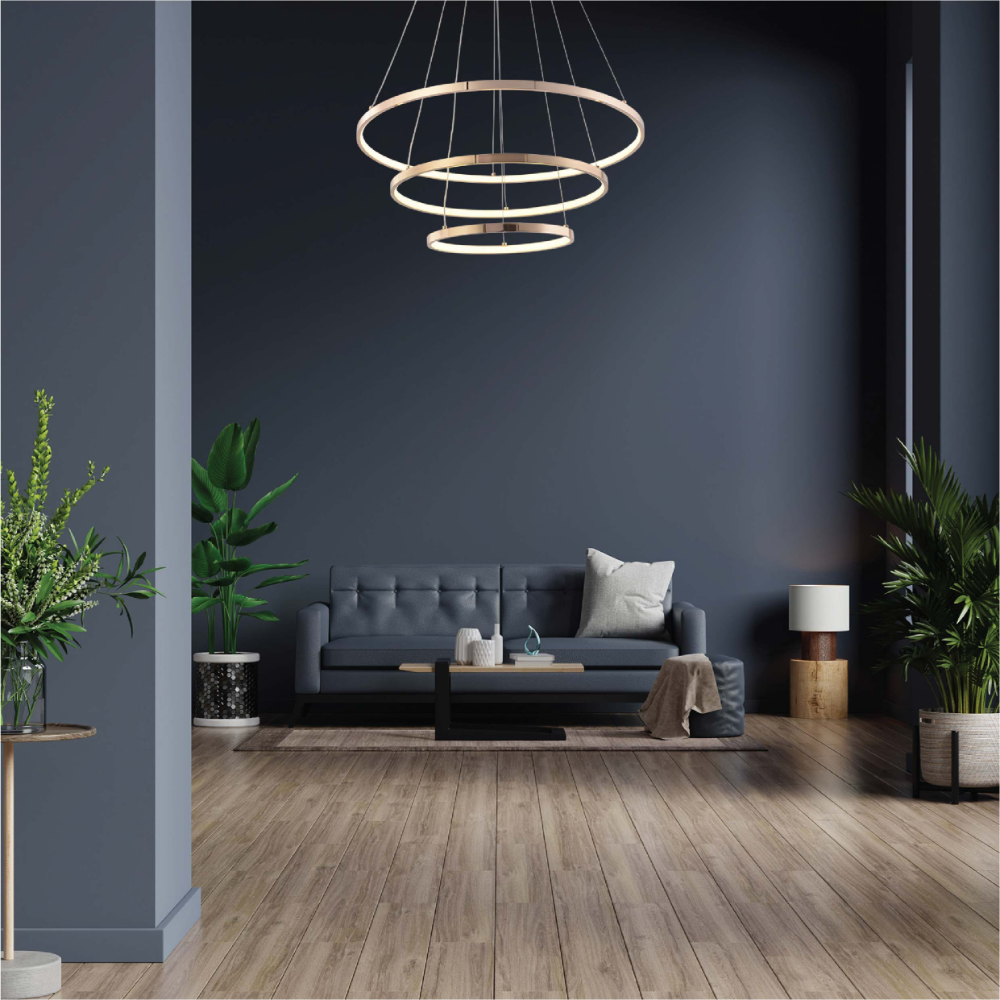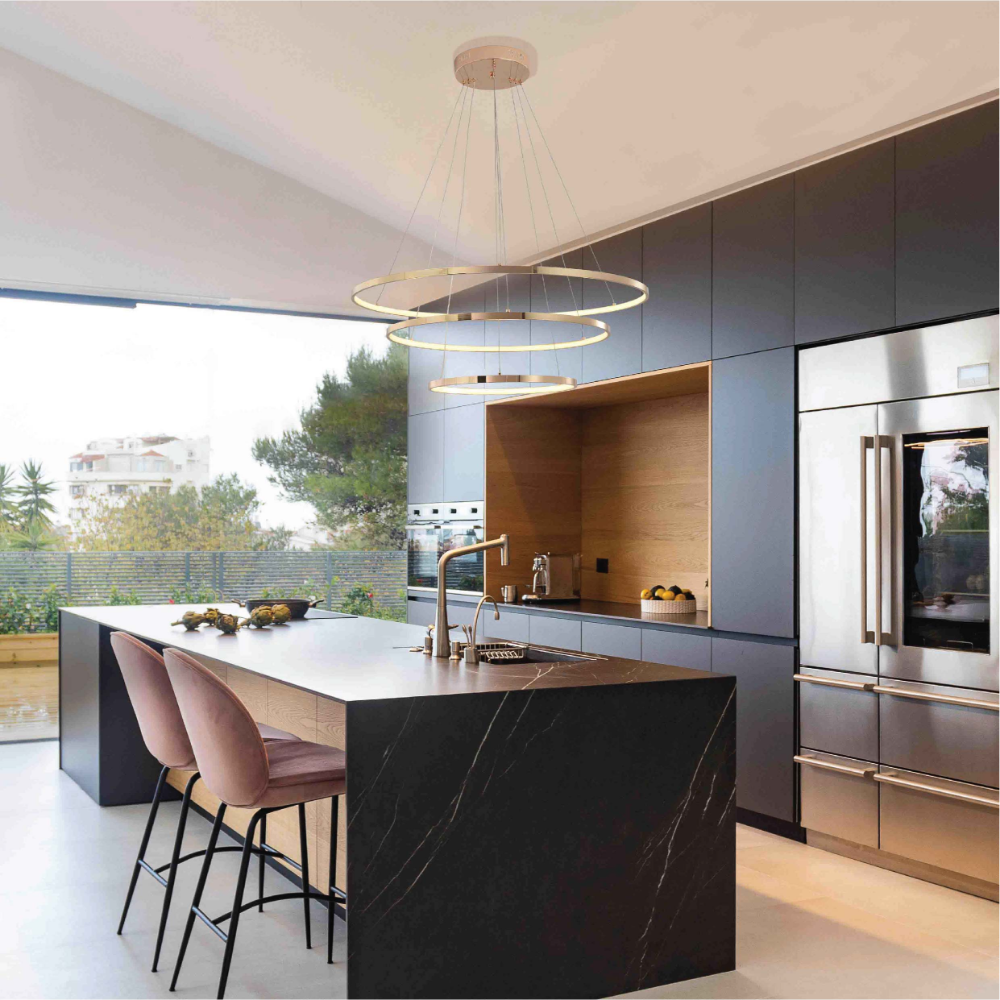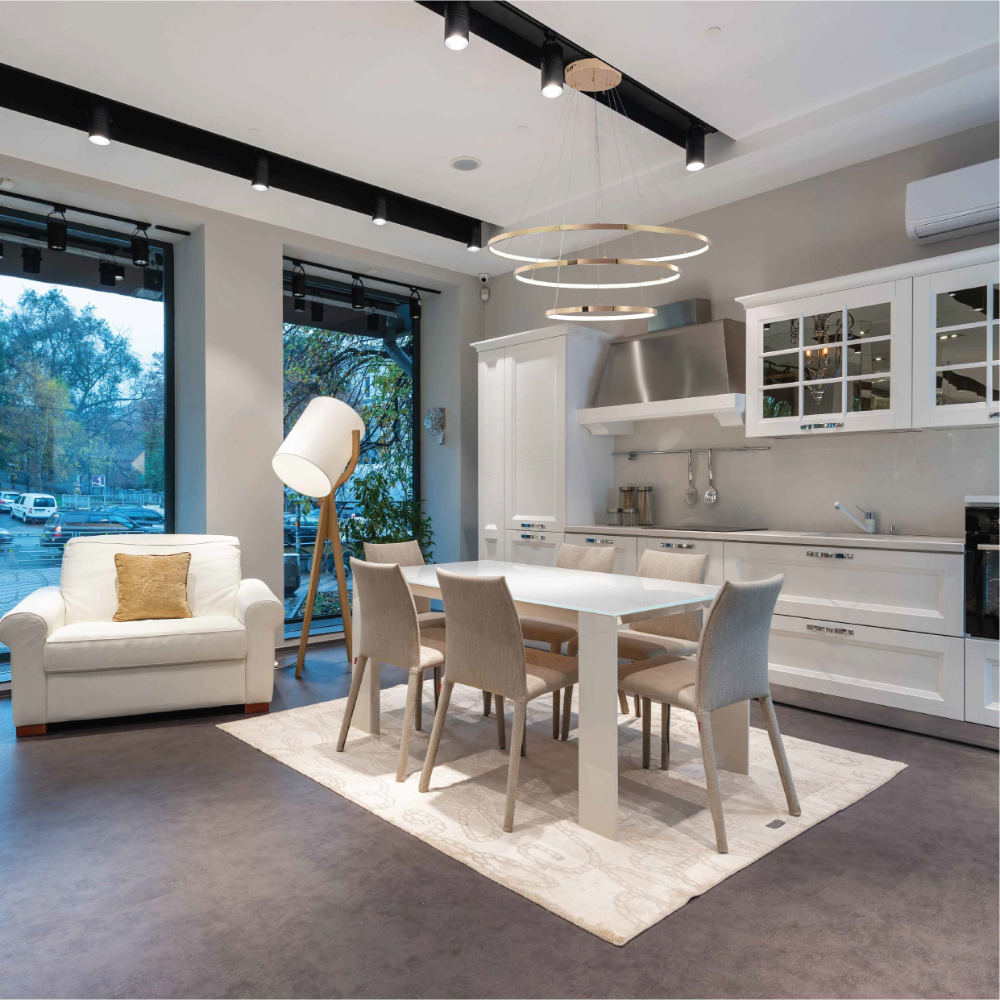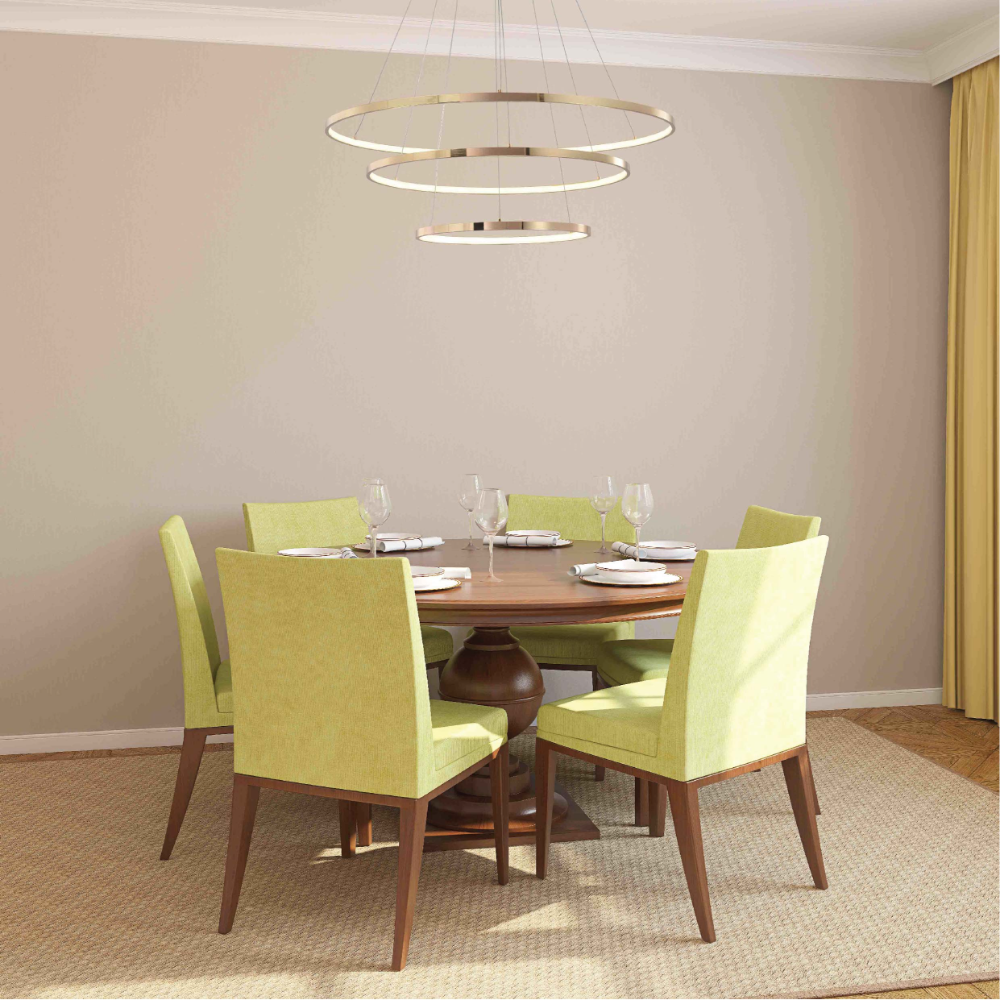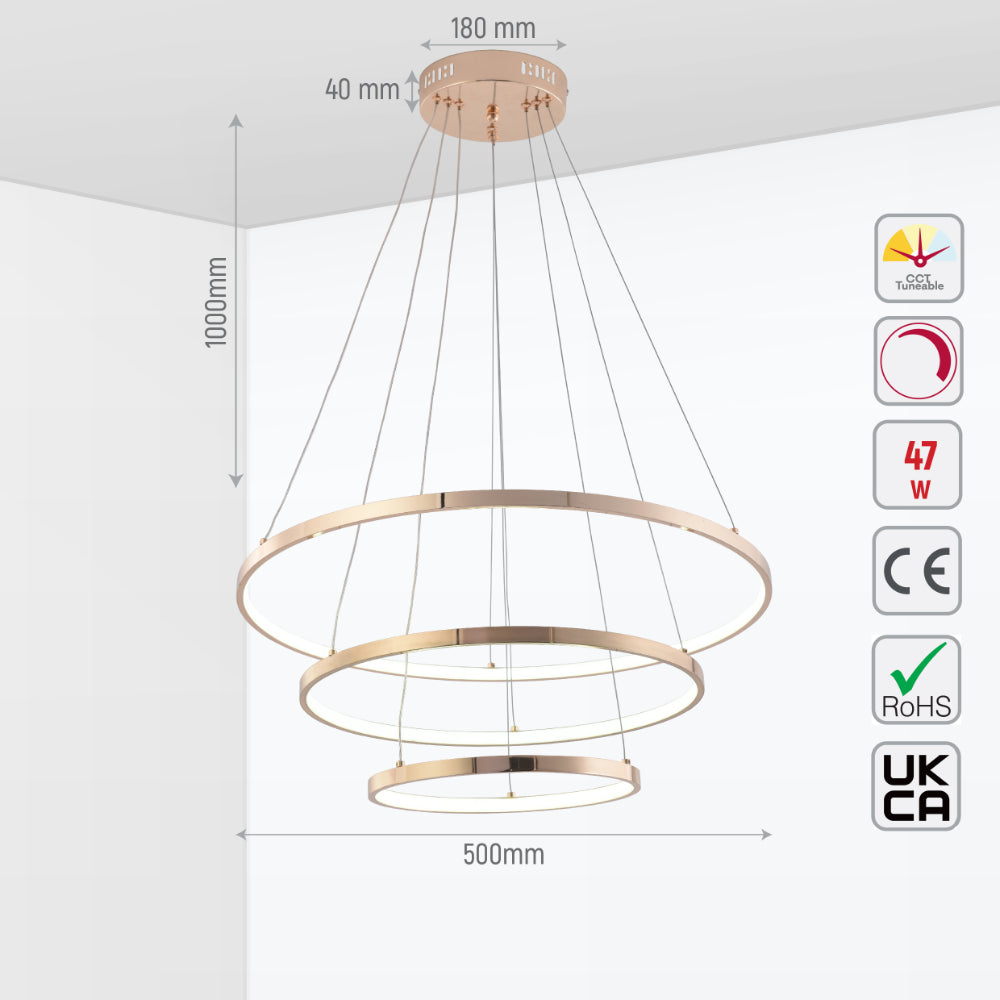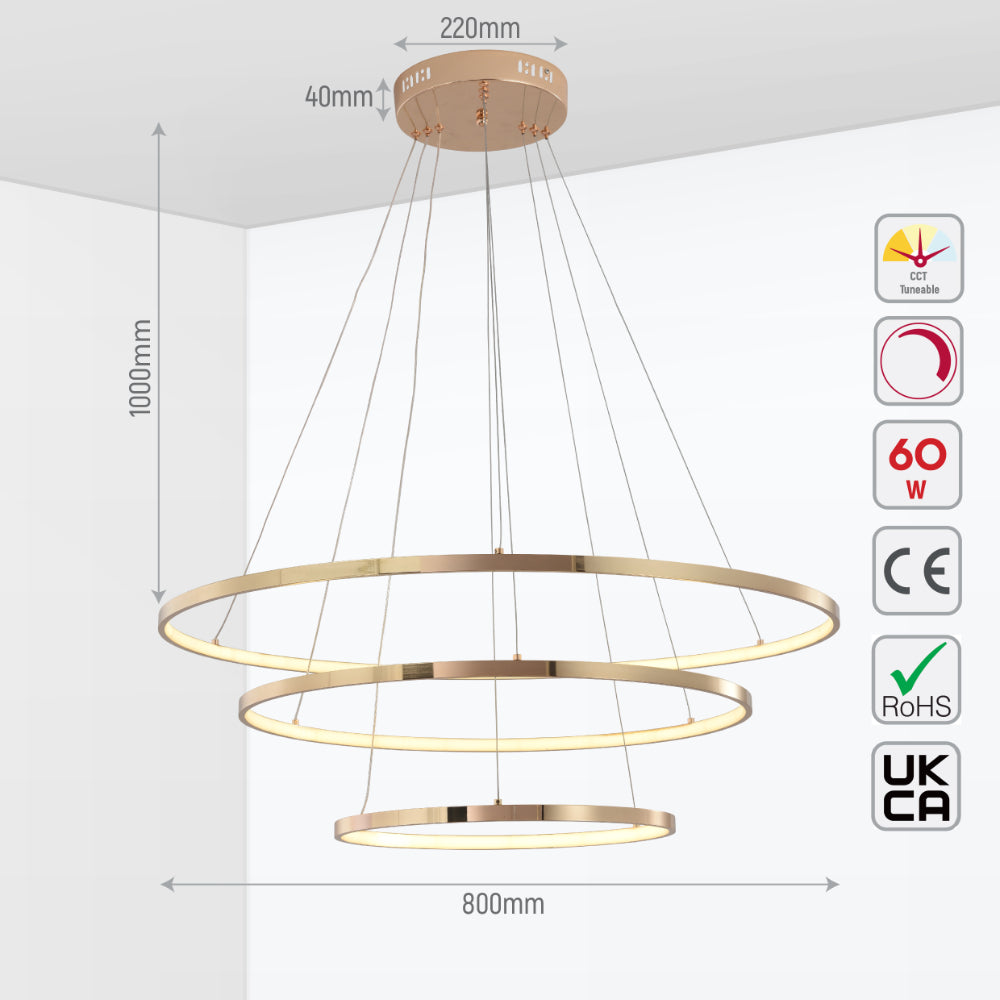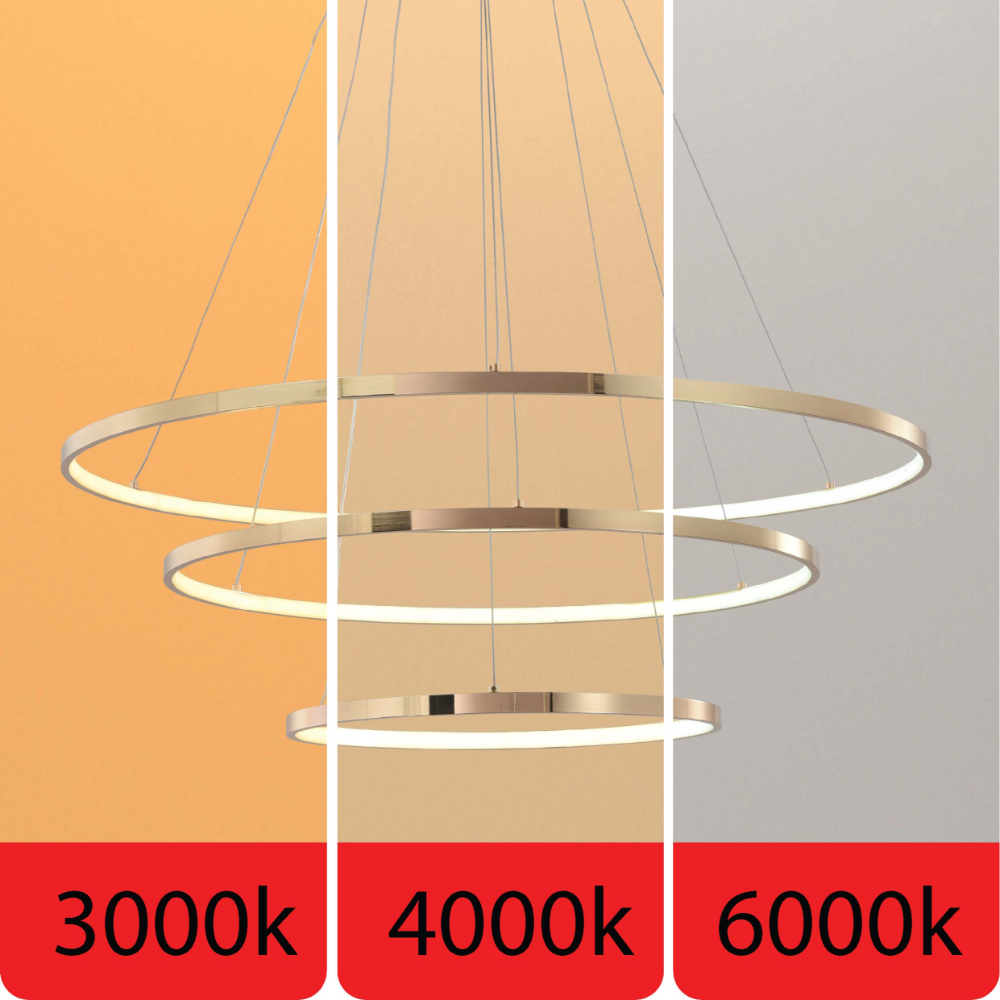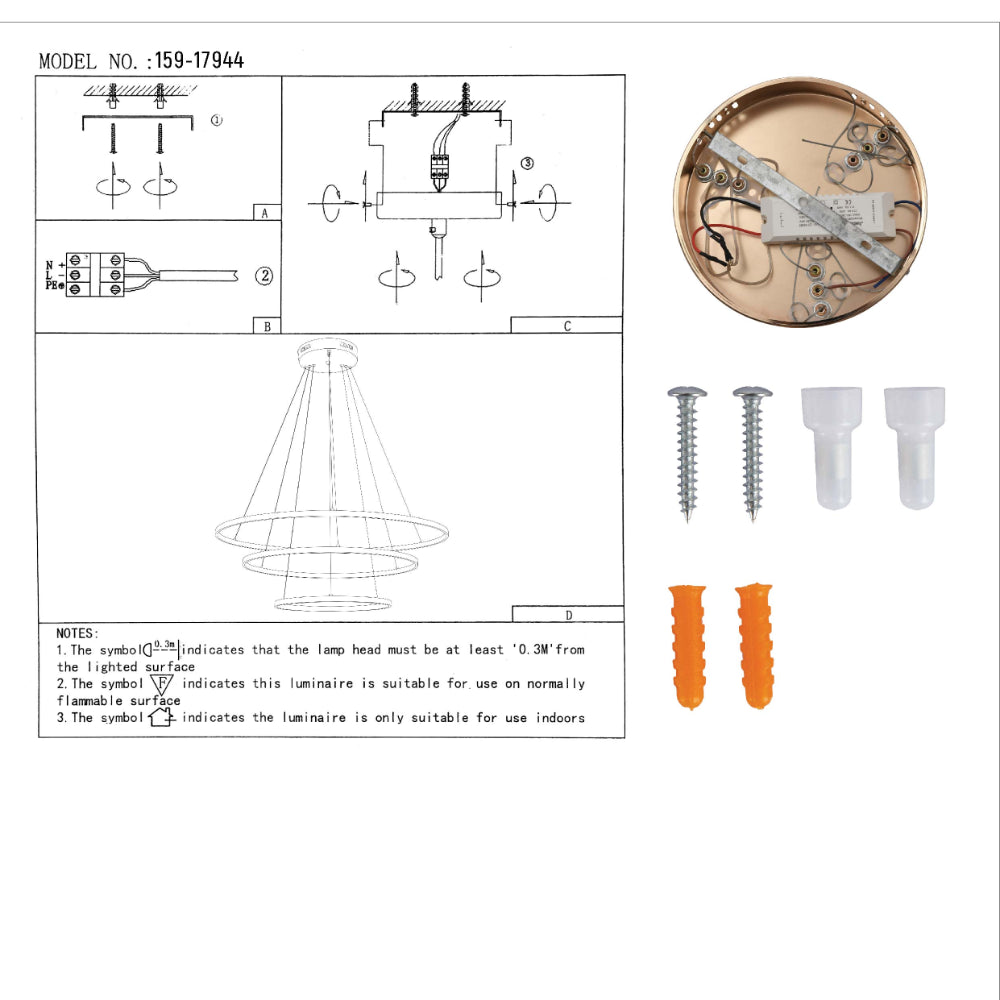 TEKLED
Tri-Ring Customizable LED Chandelier | Modern Elegance Ceiling Light | Versatile Design Options - D600.
Tri-Ring Customizable LED Chandelier | Modern Elegance | Versatile Design Options
Elegant Tri-Ring Design:
The Tri-Ring Customizable LED Chandelier is a masterpiece of modern design and functionality. It features three concentric rings, each decreasing in size, creating a visually stunning display. Available in two variants, one with the largest ring measuring 500mm and the other 800mm, this chandelier is perfect for adding a touch of elegance to any room.

Customizable Arrangement:
What sets this chandelier apart is its customizable ring arrangement. The rings can be aligned parallel to the floor for a harmonious, symmetrical look or adjusted so that the smallest ring is either the lowest or highest, adding a dynamic touch to your space. They can also be set at an angle for an avant-garde, inclined appearance, offering endless possibilities to match your personal style and room aesthetics.

Sophisticated Finish and Lighting:
The outer side of each ring boasts a luxurious gold finish, contrasting beautifully with the inner half, which houses the light source. The LED lights are CCT tunable and dimmable, allowing you to adjust the color temperature and brightness to suit any mood or occasion.

Versatile and Functional:
This chandelier is not just a lighting fixture; it's a statement piece. Whether hung in a living room, dining area, or large foyer, it will undoubtedly become a focal point. Its versatile design is suitable for a variety of interior styles, from contemporary to minimalist.

Energy Efficient and User-Friendly:
Designed with energy efficiency in mind, the LED technology provides a long-lasting, eco-friendly lighting solution. The chandelier is also user-friendly, with easy installation and a remote control for adjusting the light settings.
Technical Specifications
| | |
| --- | --- |
| Product Code | 159-17942 | 159-17944 |
| Name | Tri-Ring Customizable LED Chandelier | Modern Elegance | Versatile Design Options |
| Model | Modern Chandelier, Art Deco, Nordic |
| Power | 47W | 60W |
| Power Source | Hardwired |
| Voltage | 220/240Vac 50/60Hz |
| Lamp Holder Type | Built-in LED |
| Protection Class | Class II |
| Dimmability | Dimmable and CCT Tunable via 2.4GHz Remote Controller |
| Light Source | SMD LED |
| Lumen | 3600 lm | 4750 lm |
| Luminous efficacy | 77Lm/W | 77Lm/W |
| CRI | >80 |
| CCT (Kelvin) | 3000K Warm White 4000K Cool White 6000K Cool Daylight |
| IP Class | IP20 |
| Mount Type | Suspended |
| Product Dimensions (L x W x H) (D x H) | D600*H1000 mm | D800*H1000 mm |
| Product Length | 600 mm | 800 mm |
| Shape | Circle |
| Material | Aluminium, PP, Steel |
| Product Colour | Gold, Opal |
| Paint Type | Electroplating |
| Shade Material | No-Shade |
| Size of Rose | D180*40mm | D220*40mm |
| Suspension Type | Cord and wires |
| Suspension Length | 1000mm |
| Adjustable Suspension | Yes |
| Function Mode | Dimming and White tuning via 2.4GHz Remote Controller |
| Driver Type | Constant Voltage Driver |
| Driver Power | 50W | 60W |
| Driver Input Voltage | 220~240V |
| Driver Output Voltage | 24-35V |
| Driver Output Current | 1500 mA | 1800 mA |
| Operating Temperature (°C) | -20/+45 C |
| Energy Rating | G |
| Warranty | 3 year |
| Box Dimension (L x W x H) | 650*100*650mm | 850*100*850mm |
| Net Weight | 2kg |
| Gross Weight | 3 kg | 3 kg |
| Box Content | 1Light fixture,User manual*1,1Remote control | 1Light fixture,User manual*1,1Remote control |
| Pieces/Box | 1 |
| Certifications | UKCA, CE, RoHS |