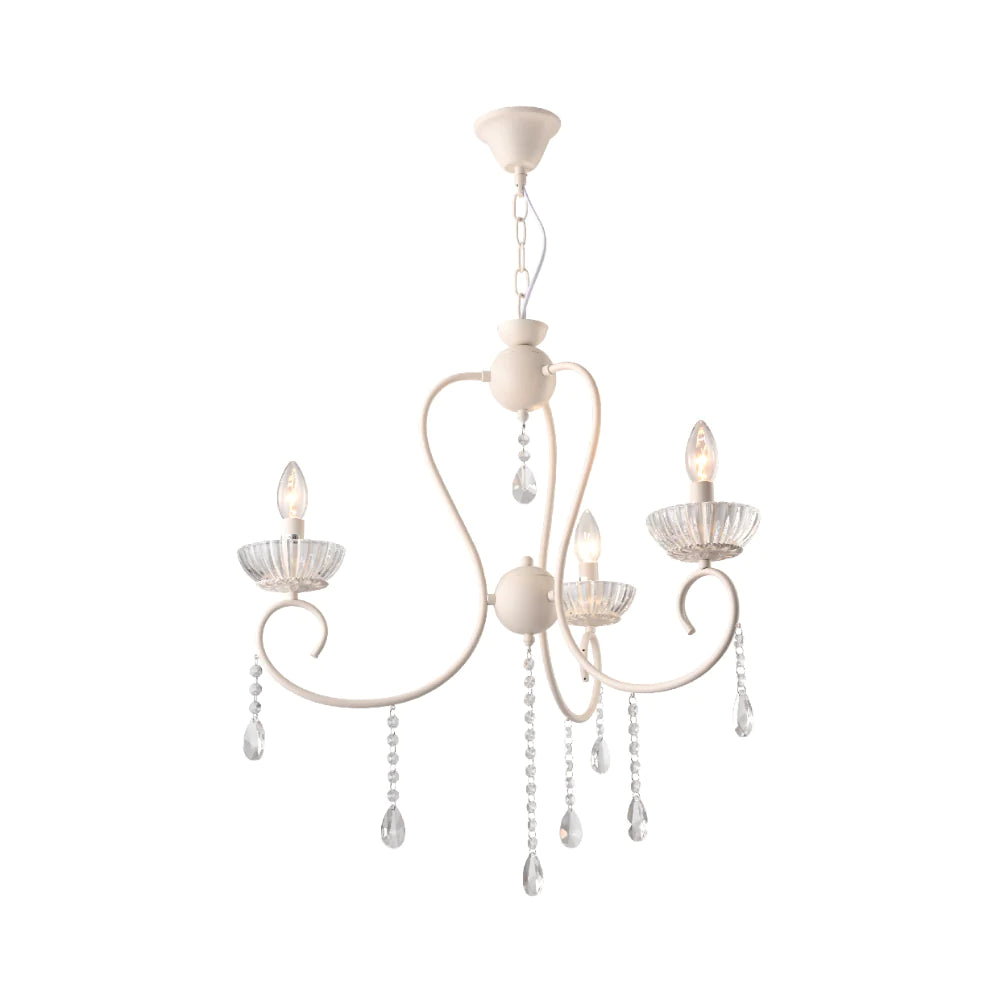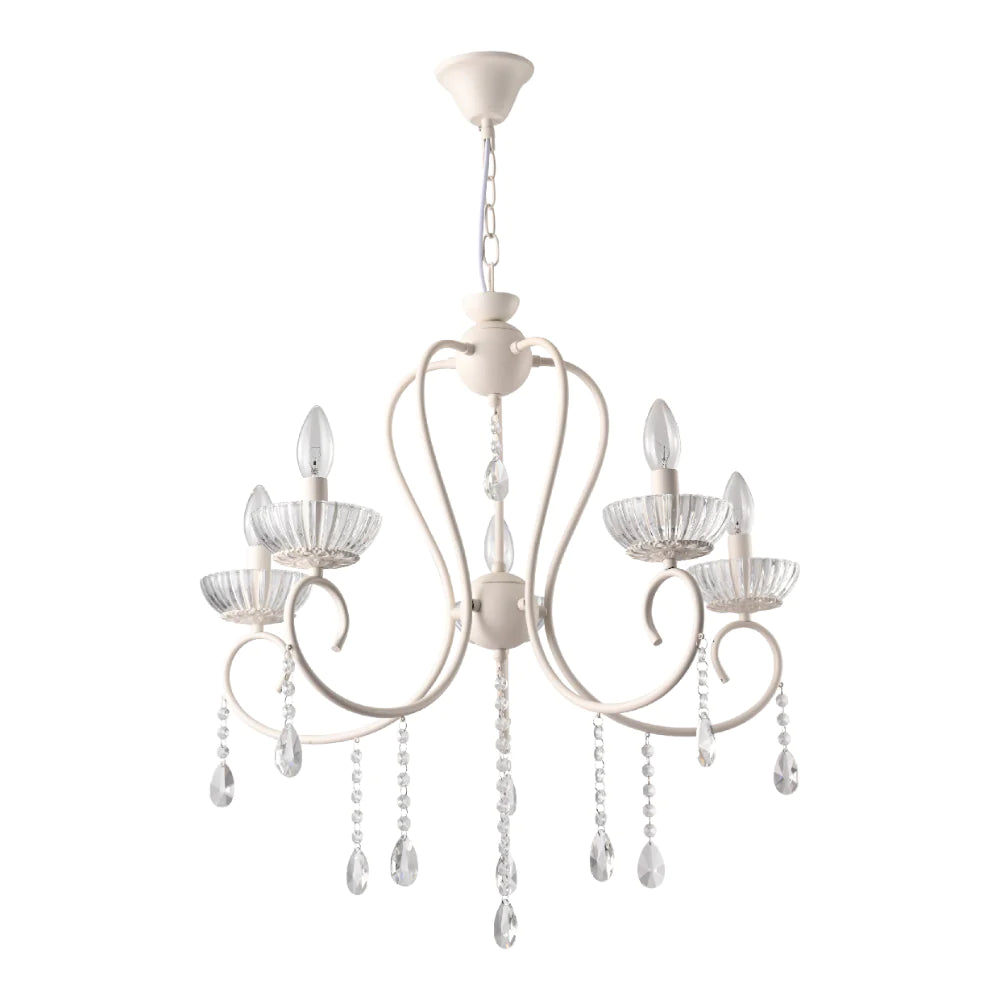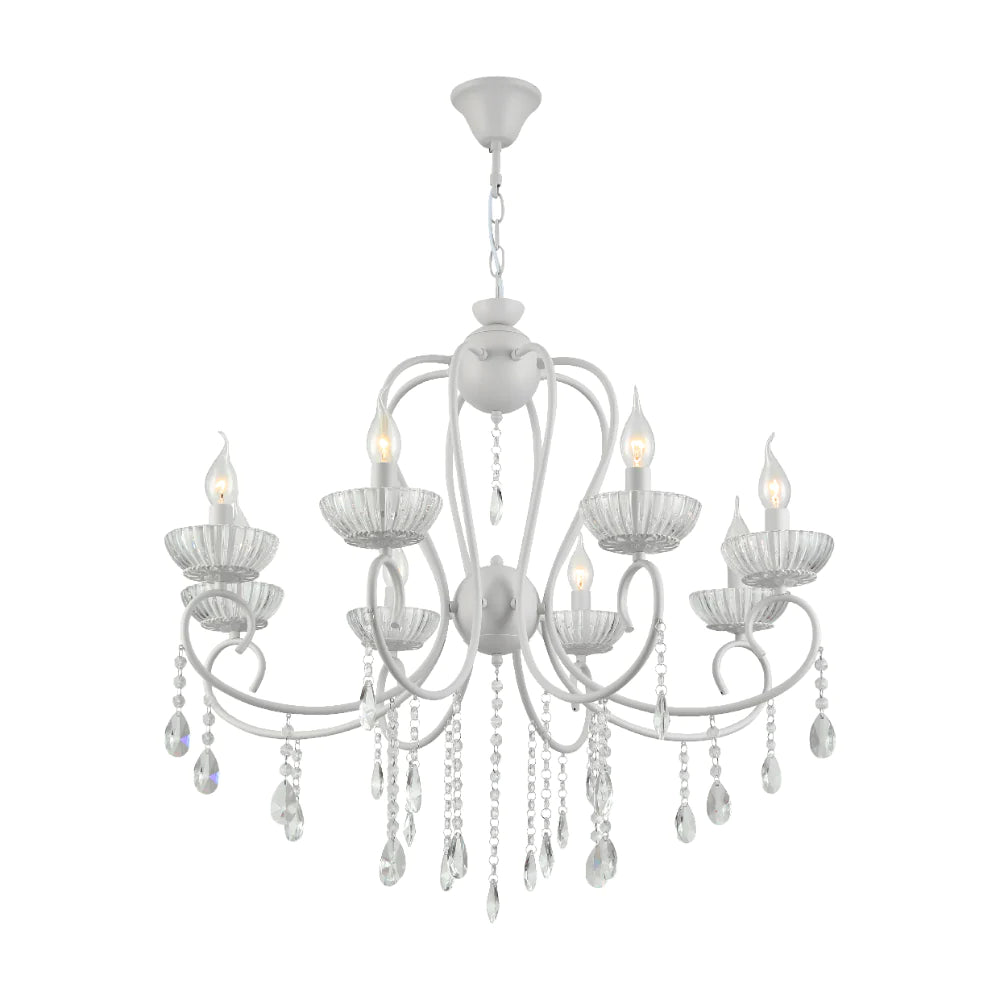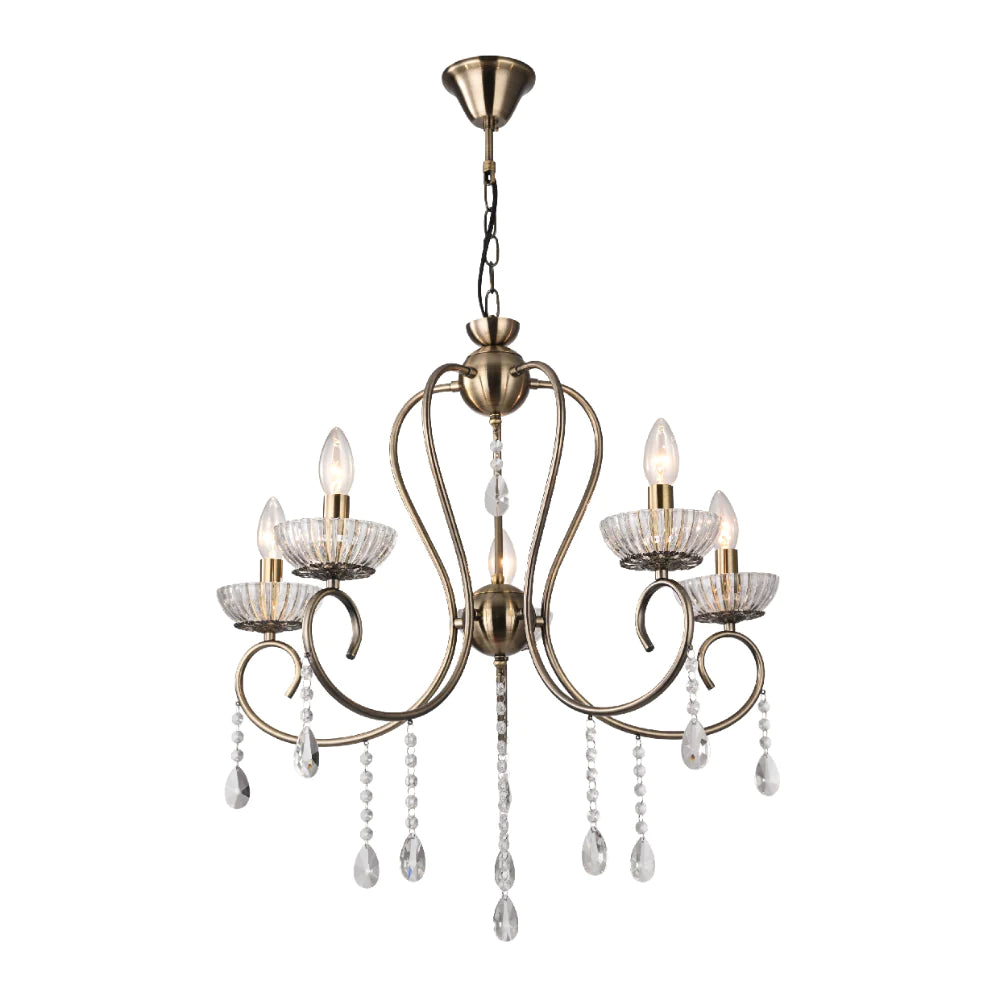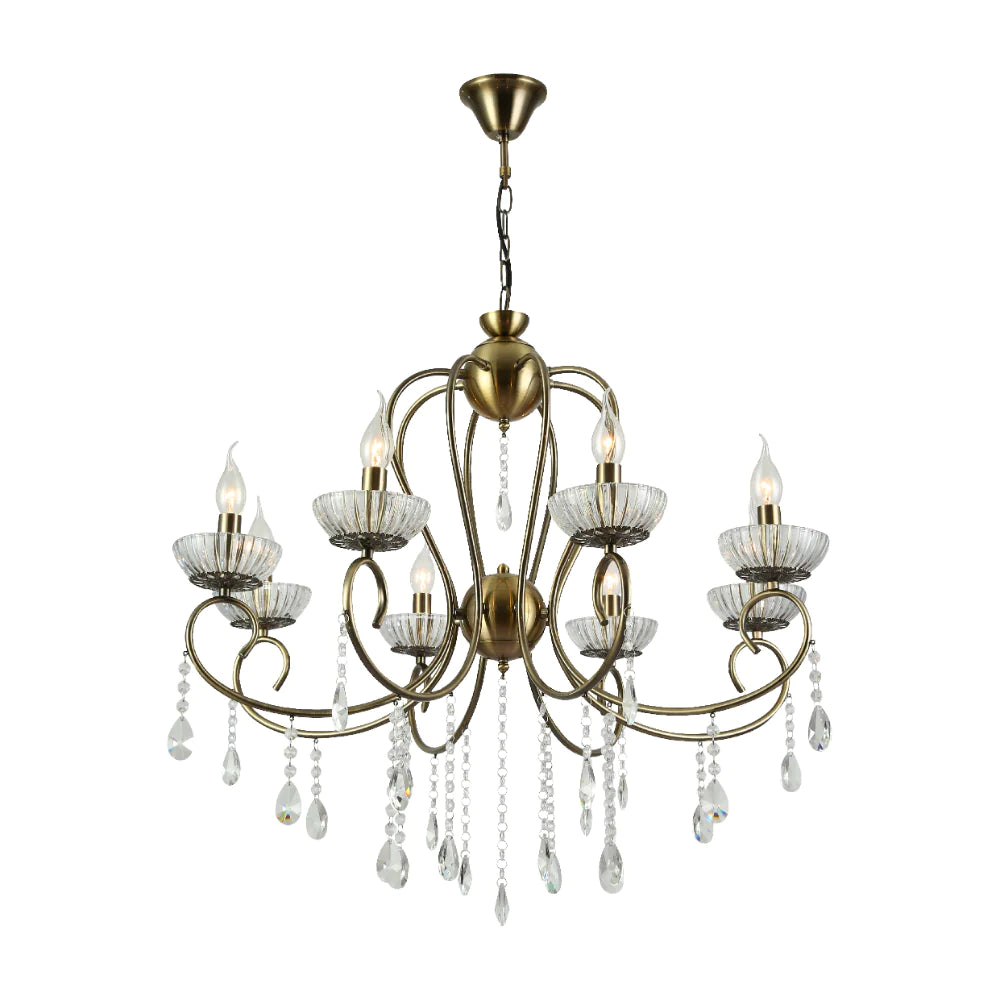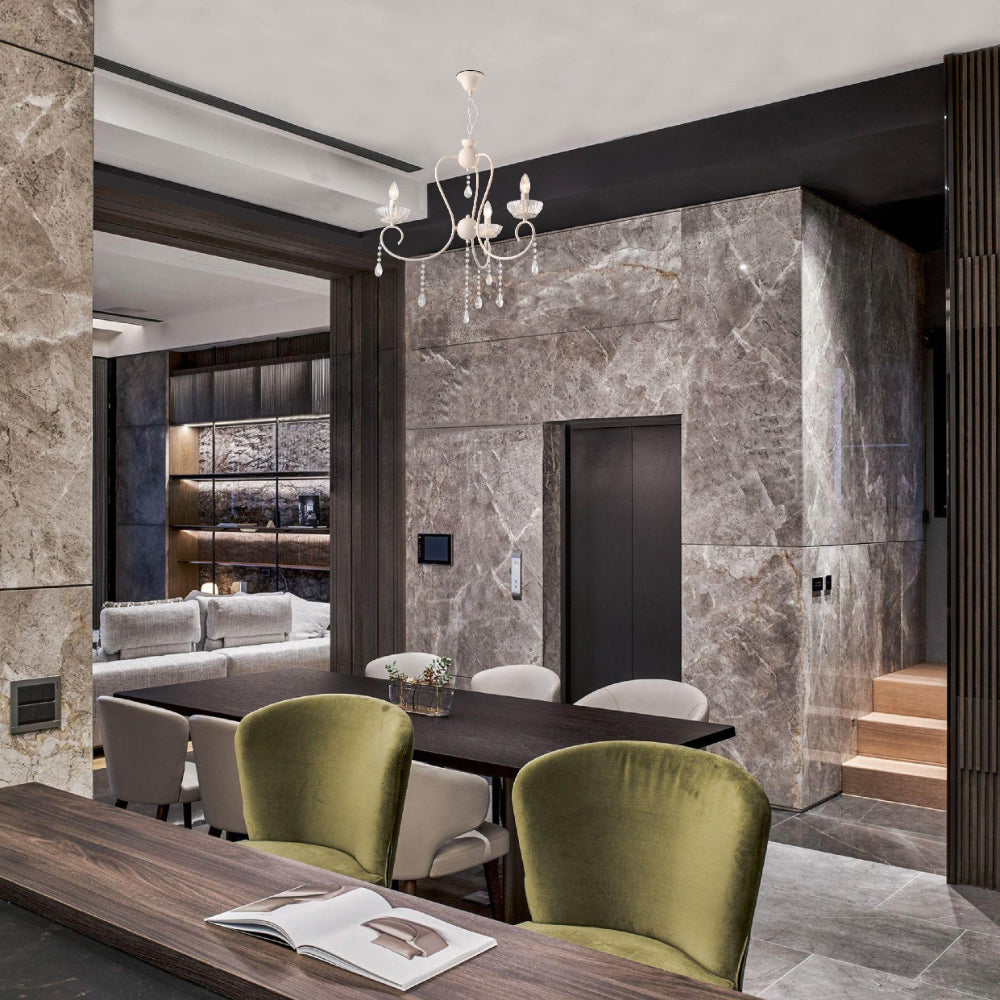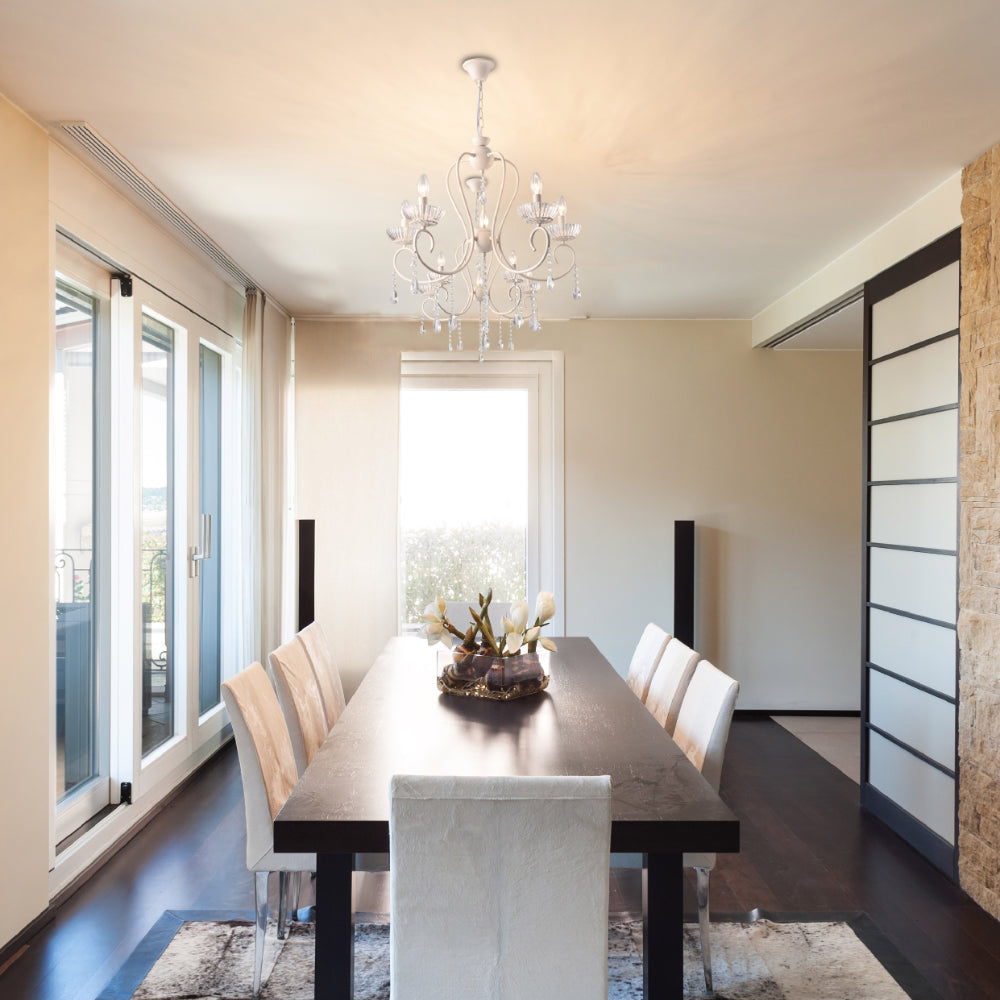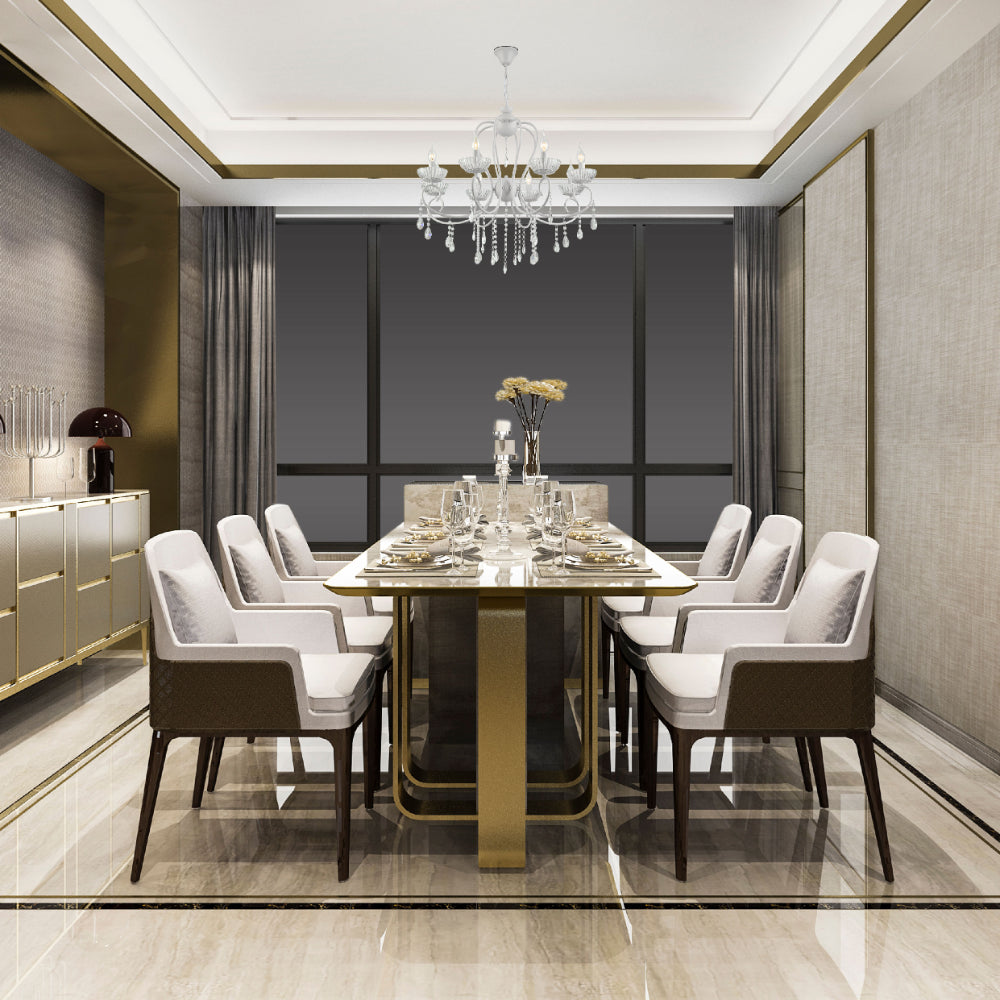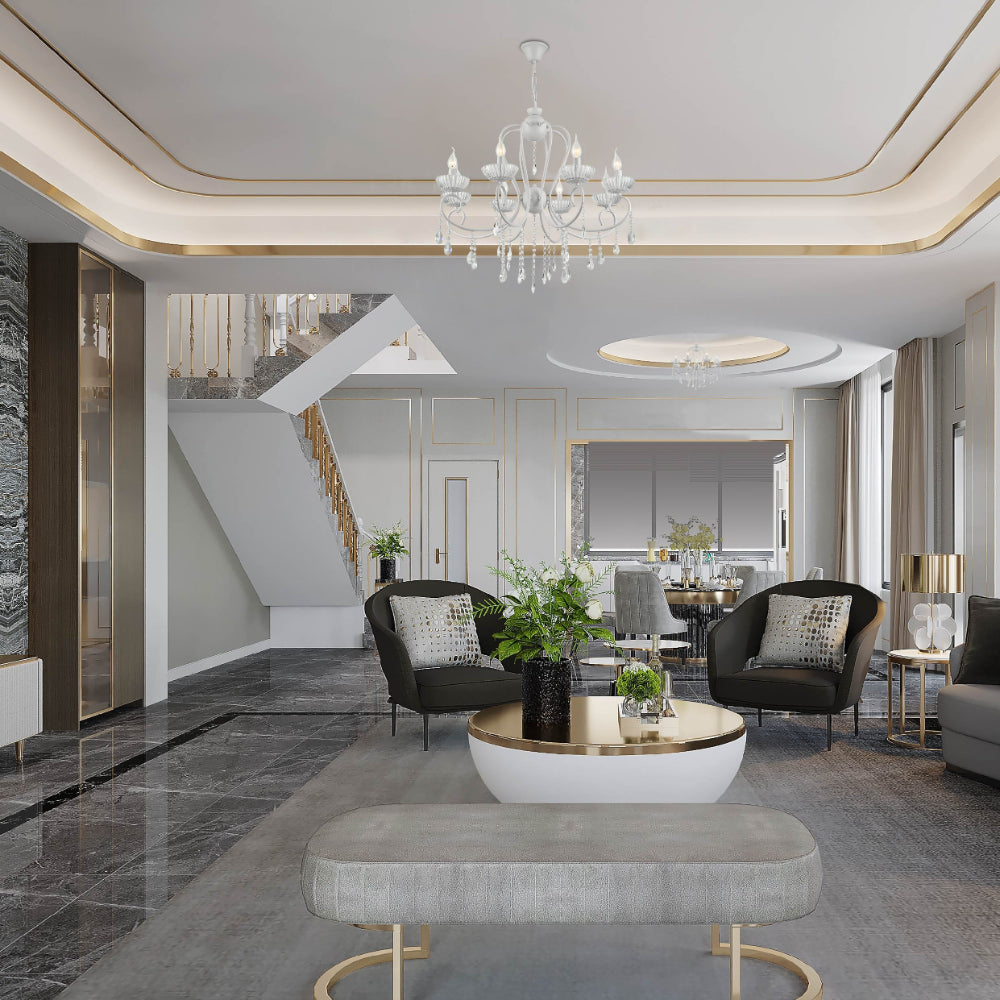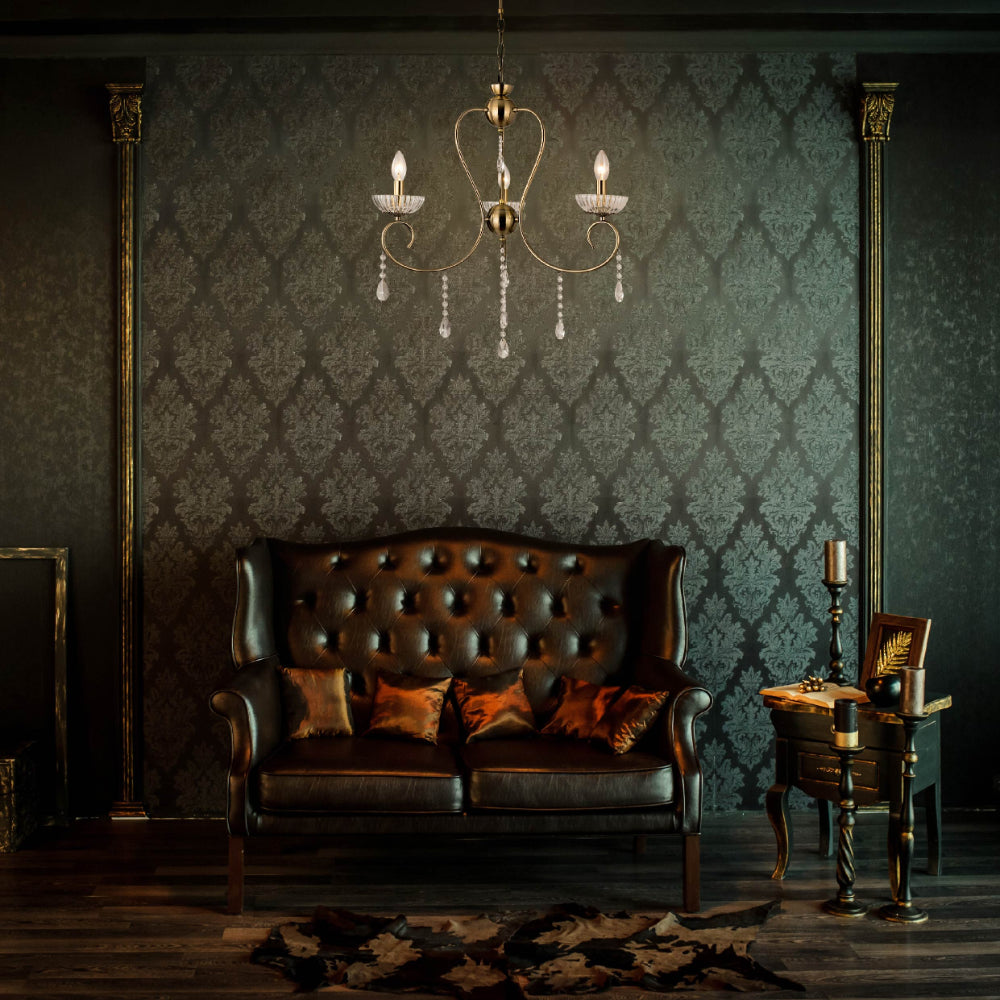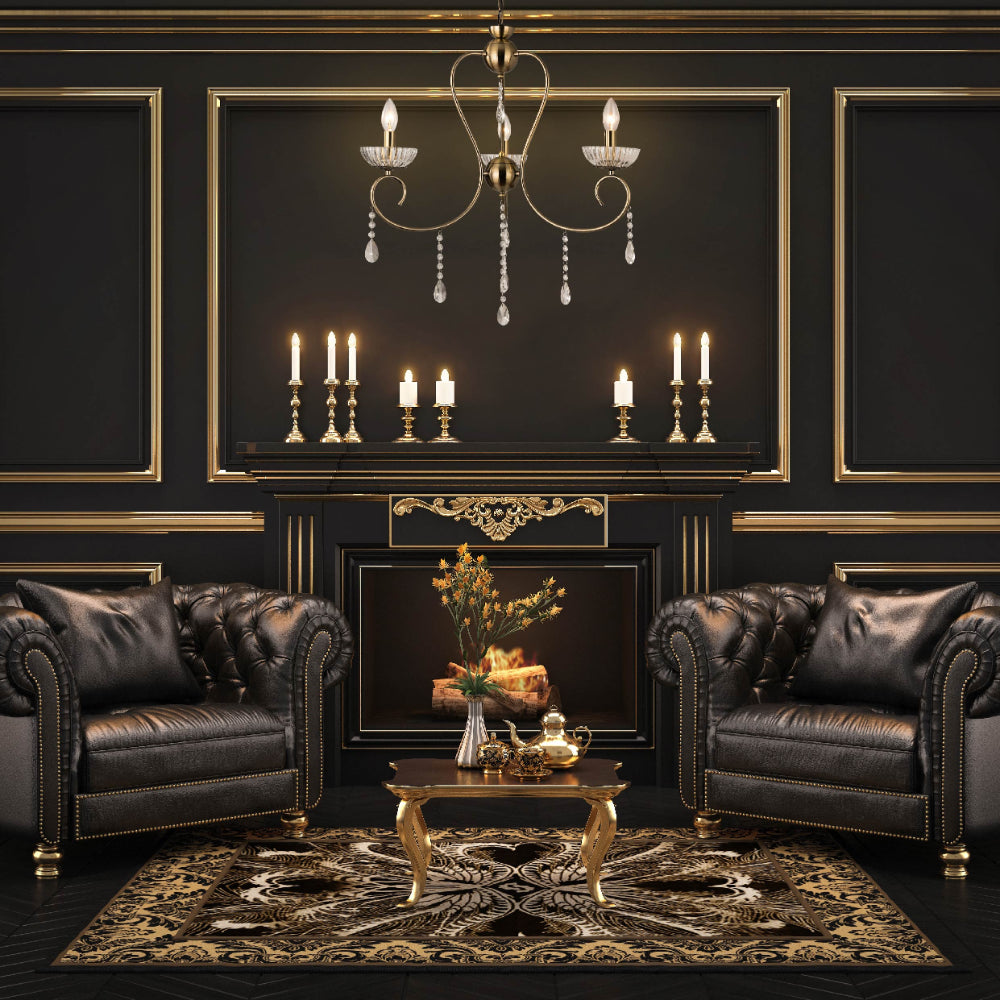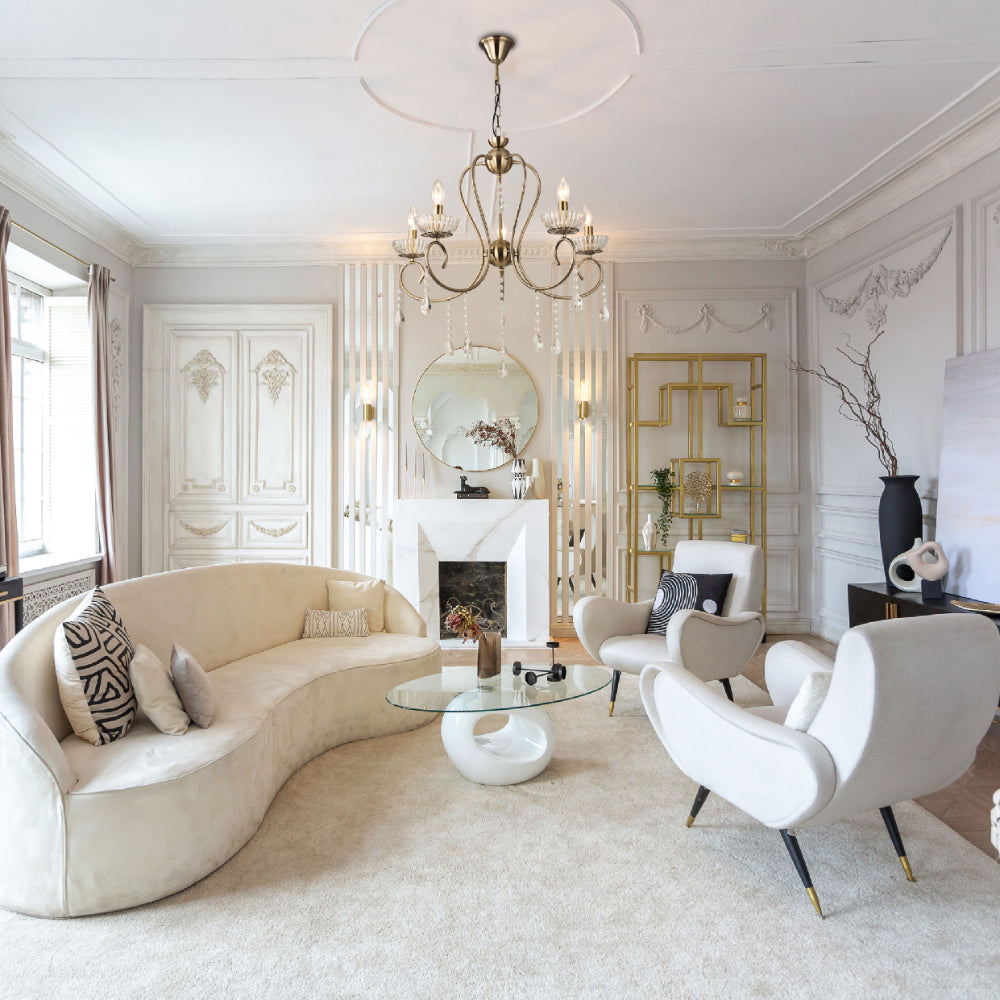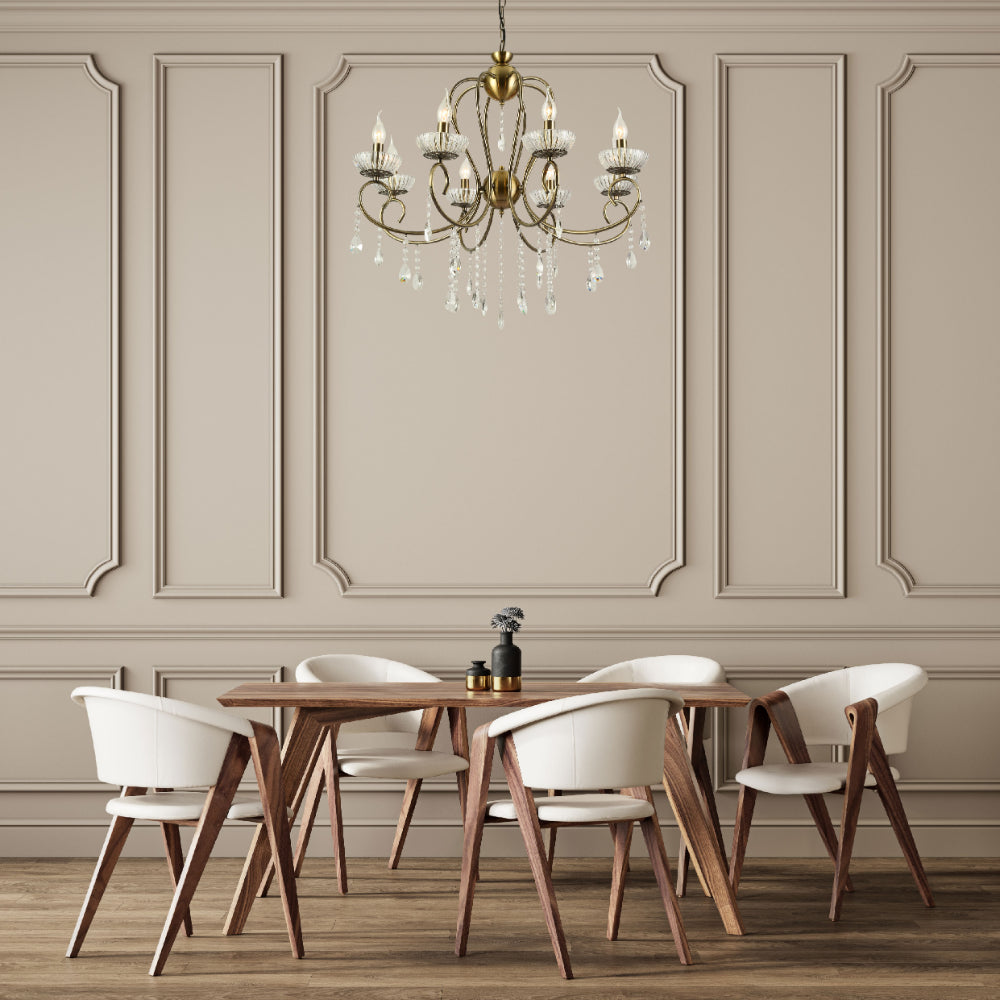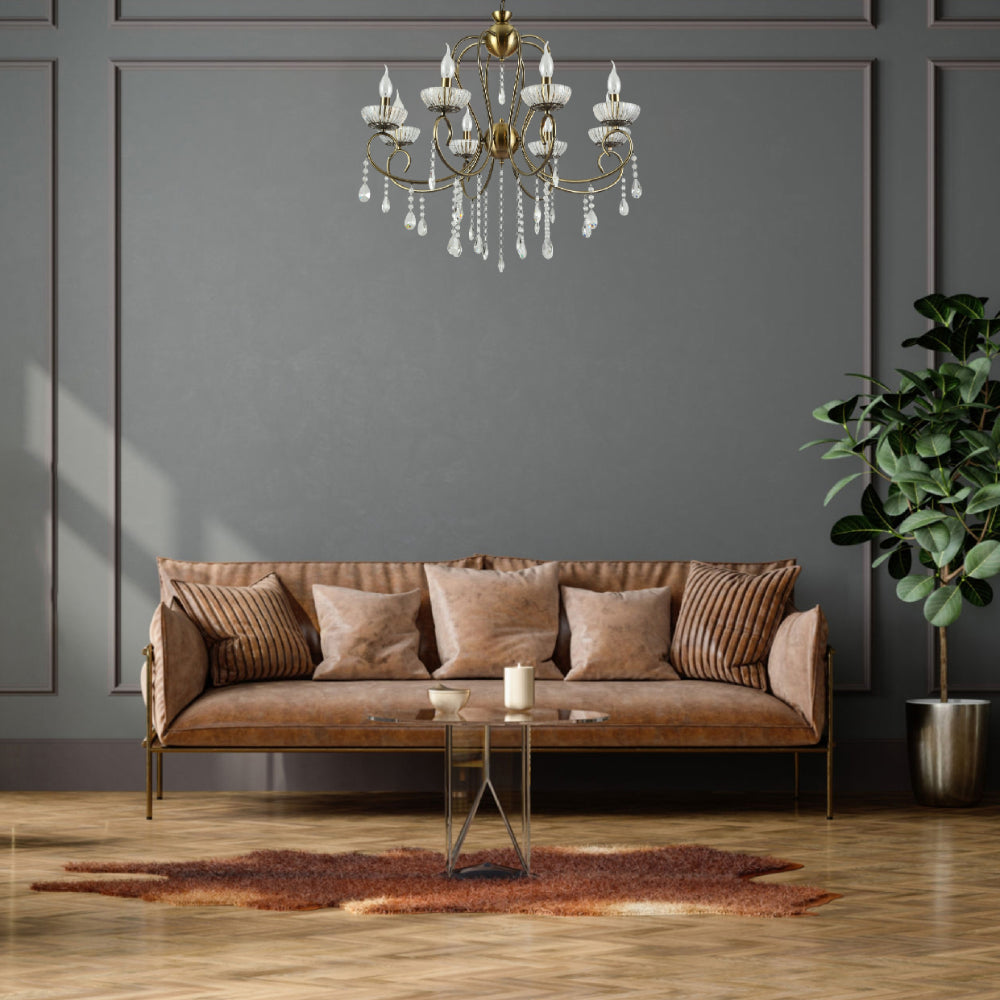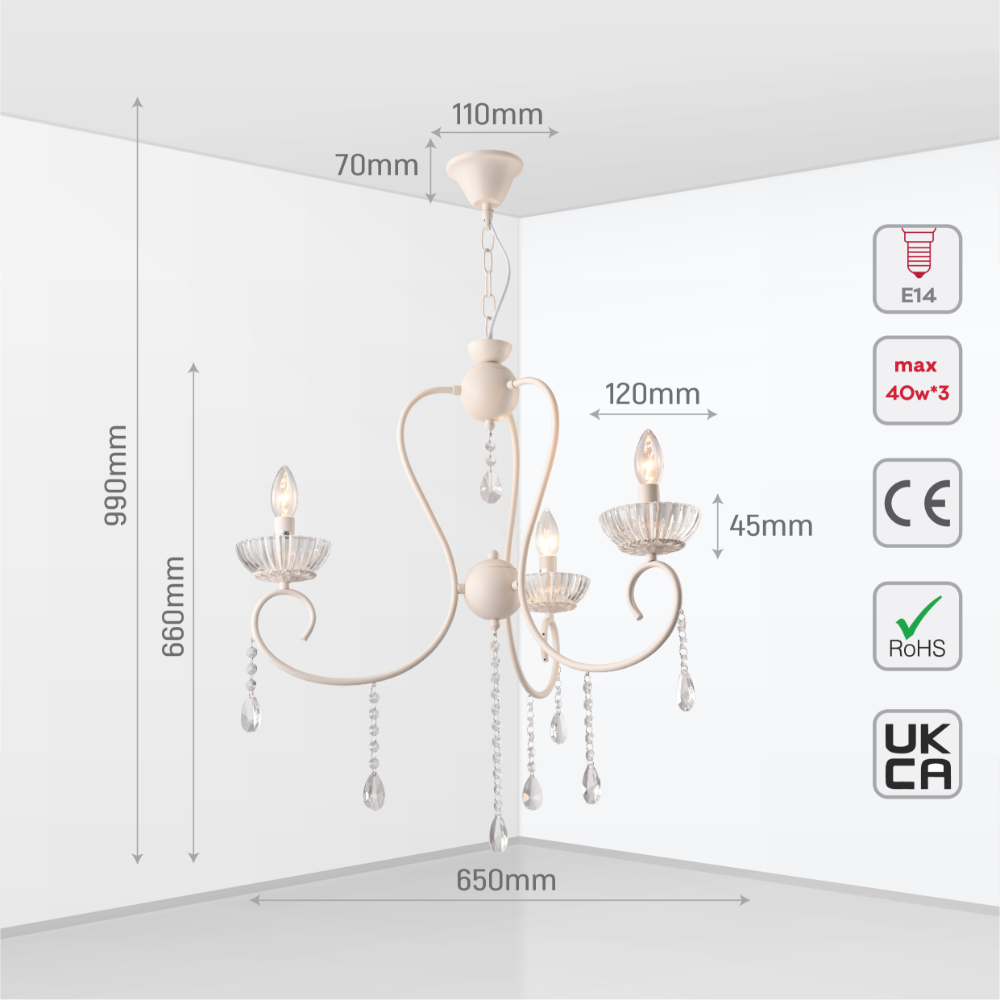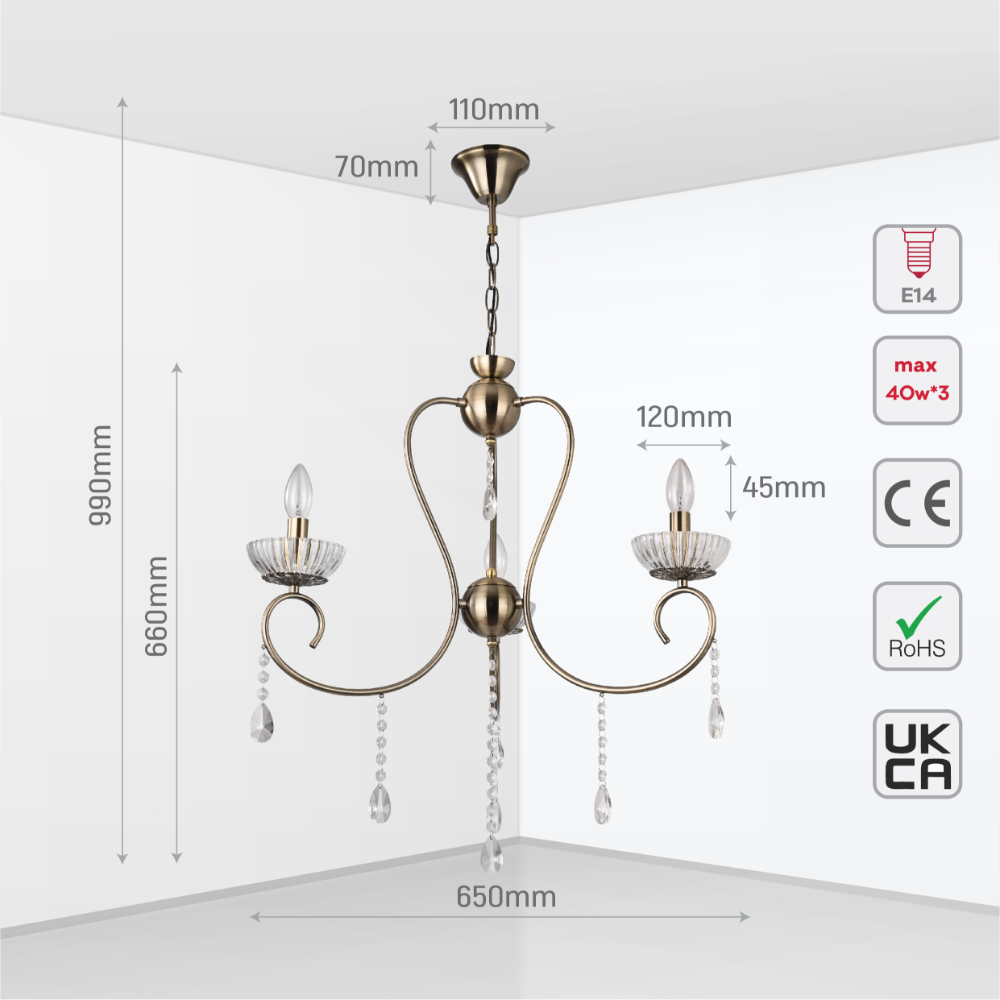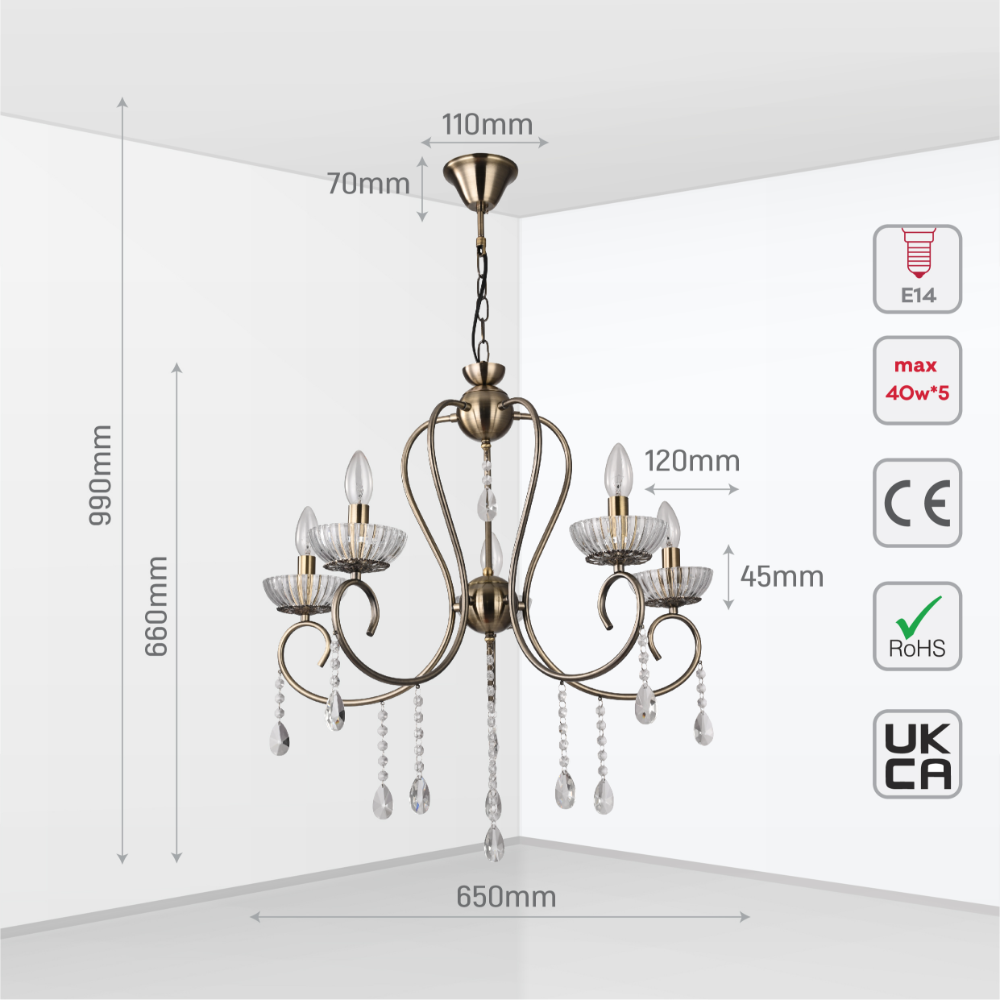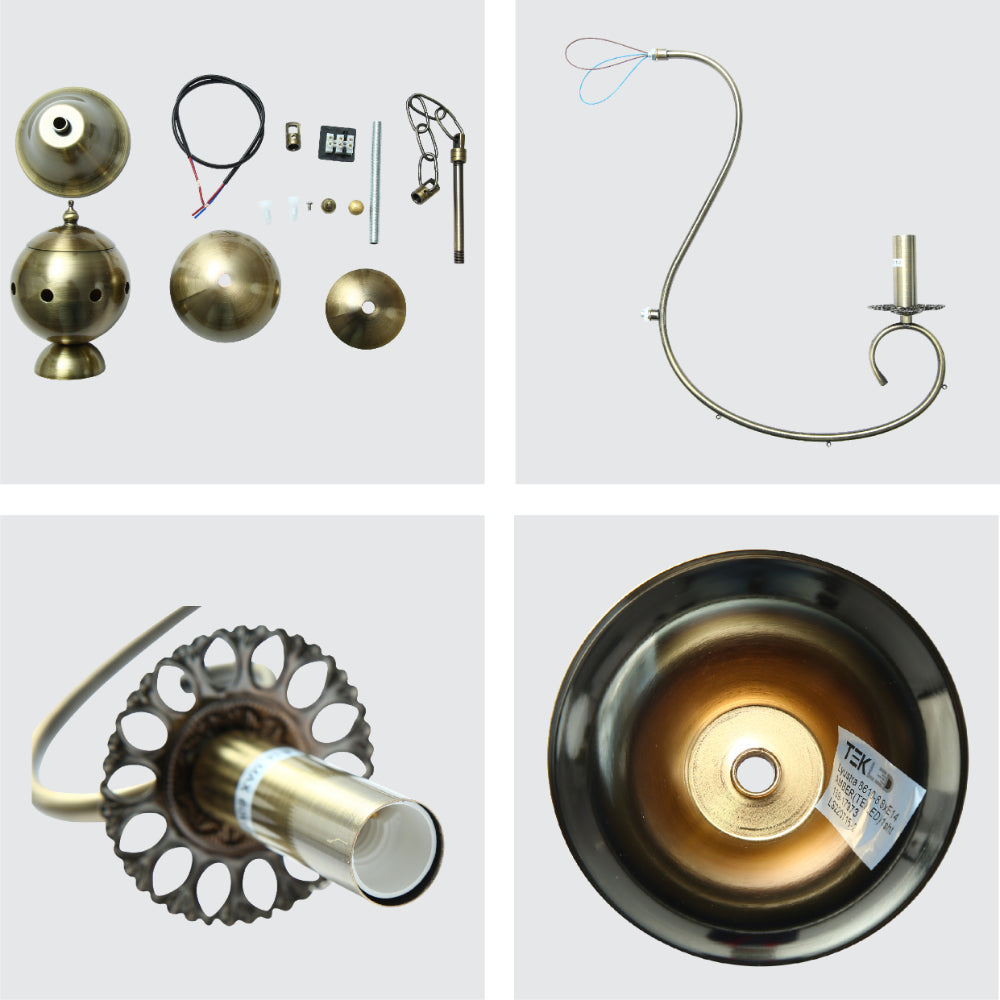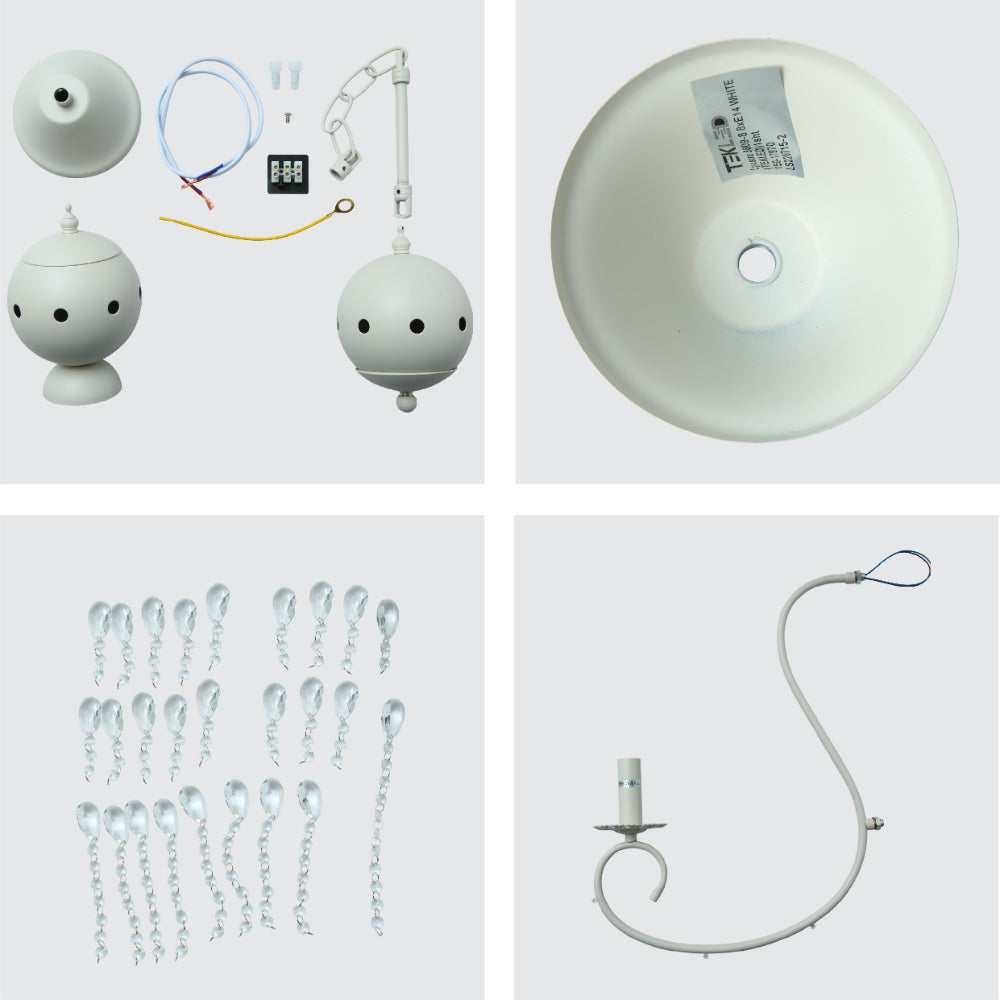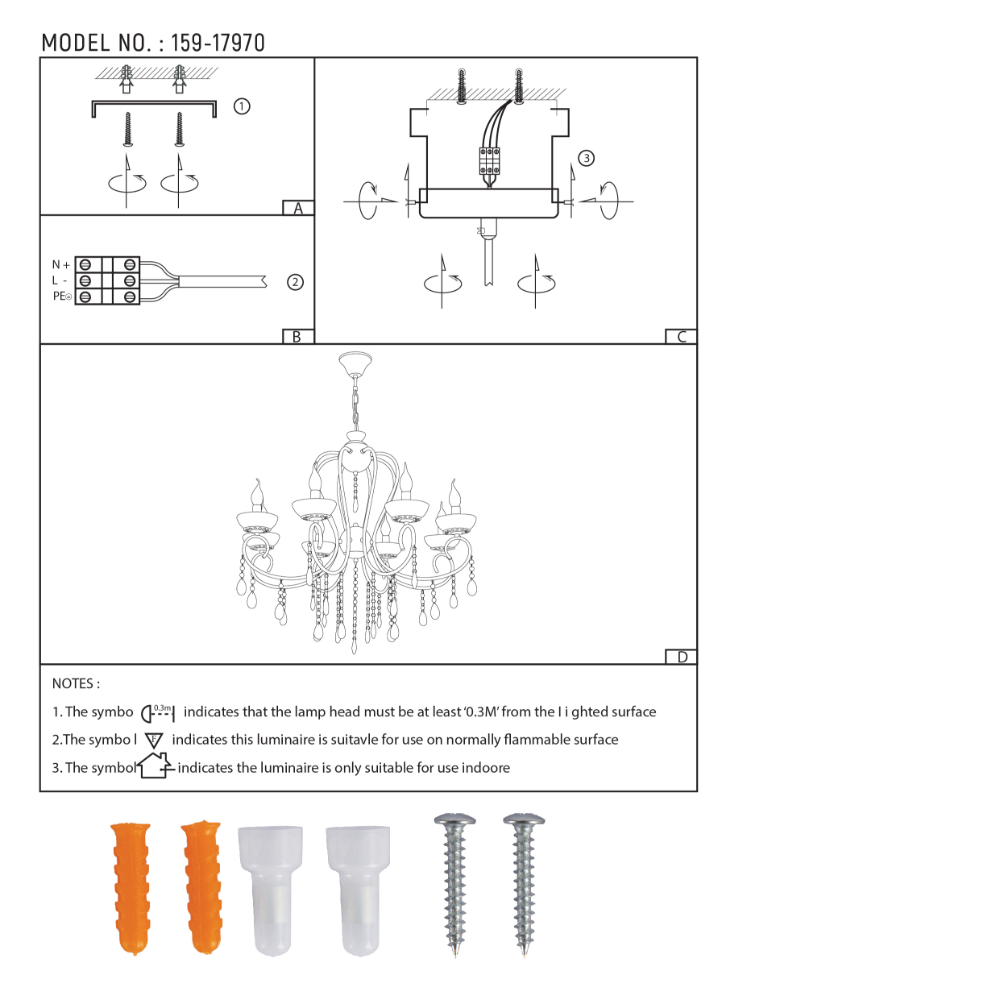 TEKLED
Versailles Elegance Crystal Swan Chandelier Ceiling Light - 3 Candle / Ivory White.
Versailles Elegance Crystal Swan Chandelier
The Versailles Elegance Crystal Swan Chandelier is a symphony of style, from the elegant curvature reminiscent of neo-classical design to the sleek, modern appeal of its minimalist crystal embellishments. With graceful arms that resemble a bevy of swans meeting at the crown, this chandelier is a masterpiece of lighting.

Choose between the soft glow of Ivory White for a chic, modern ambiance or the timeless depth of Antique Brass for an antique allure. The delicately hanging crystals add a touch of traditional luxury, while the streamlined design ensures the chandelier's place in more contemporary settings. Glass candle holders complete the look, offering an additional layer of refinement.

Style & Decor Compatibility:

Neo-Classical: Harmonizes with ornate moldings and rich textures.
Modern Minimalist: Complements clean lines and understated elegance.
Transitional: Bridges the gap between classic and contemporary design elements.
Scandinavian: Enhances a space known for its functionality and simplicity.
Romantic: Introduces a soft, dreamy atmosphere to intimate spaces.
Where to Use:

Grand Dining Halls: Opt for the 8-arm chandelier to make a stately impression.
Intimate Seating Areas: A 3-arm fixture offers a subtle yet elegant touch.
Chic Boutiques: Use any size to add a luxurious ambiance that elevates the shopping experience.
Welcoming Foyers: Create an inviting entry with the warm glow from a 5 or 8-arm chandelier.
How to Use:
Position the chandelier at strategic heights to draw the eye and illuminate your space perfectly. Use dimmable lights to adapt the brightness for different occasions and moods. The Versailles Elegance is more than just lighting; it's a statement piece that complements your decor narrative, from its swan-neck grace to the delicate sparkle of its crystals.
Technical Specifications
| | |
| --- | --- |
| Product Code | 159-17968 | 159-17969 | 159-17970 | 159-17971 | 159-17972 | 159-17973 |
| Name | Versailles Elegance Crystal Swan Chandelier |
| Power | MAX 40W*3 | MAX 40W*5 | MAX 40W*8 | MAX 40W*3 | MAX 40W*5 | MAX 40W*8 |
| Power Source | Hardwired |
| Voltage | 220/240Vac 50/60Hz |
| Lamp Holder Type | E14 Small Edison Screw (SES) |
| Lamp Holder Quantity | 3 | 5 | 8 | 3 | 5 | 8 |
| Protection Class | Class I |
| Dimmability | Dimmable if used with dimmable bulbs |
| Light Source | Bulb |
| Compatible Bulbs | Candle Bulbs with E14 base |
| Bulbs | Bulbs are not included |
| IP Class | IP20 |
| Mount Type | Suspended |
| Product Dimensions (L x W x H) (D x H) | D650*660mm | D650*660mm | D760*690mm | D650*660mm | D650*660mm | D760*690mm |
| Product Length | 990mm | 990mm | 1020mm | 990mm | 990mm | 1020mm |
| Shape | Arm |
| Material | Steel,Crystal,Glass |
| Product Colour | Ivory,Antique Brass |
| Paint Type | Spray Paint | Electroplated |
| Shade Material | Glass |
| Size of Shade(s) | D120*45mm | D120*45mm | D120*45mm | D120*45mm | D120*45mm | D120*45mm |
| Shade Colour | Clear |
| Size of Rose | D110*70mm |
| Suspension Type | Chain |
| Suspension Length | 200mm |
| Adjustable Suspension | Yes |
| Operating Temperature (°C) | -20/+45 C |
| Warranty | 3 year |
| Box Dimension (L x W x H) | 480*300*175mm | 490*440*175mm | 400*400*255mm | 480*300*175mm | 490*440*175mm | 400*400*255mm |
| Net Weight | 1.85kg | 2.7kg | 4.6kg | 1.85kg | 2.7kg | 4.6kg |
| Gross Weight | 2.5kg | 3.7kg | 5.5kg | 2.4kg | 3.7kg | 5.5kg |
| Box Content | 1Light fixture,User manual | 1Light fixture,User manual | 1Light fixture,User manual | 1Light fixture,User manual | 1Light fixture,User manual | 1Light fixture,User manual |
| Pieces/Box | 1 |
| Certifications | UKCA, CE, RoHS |