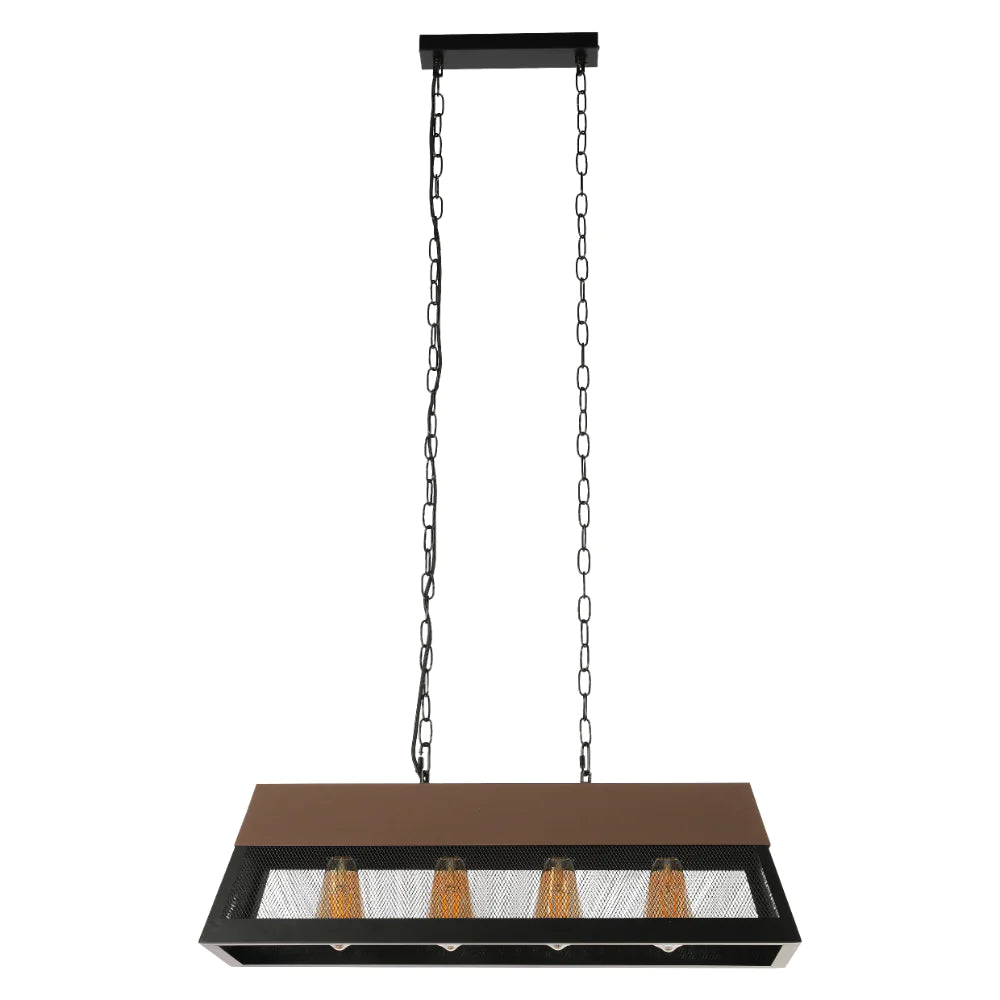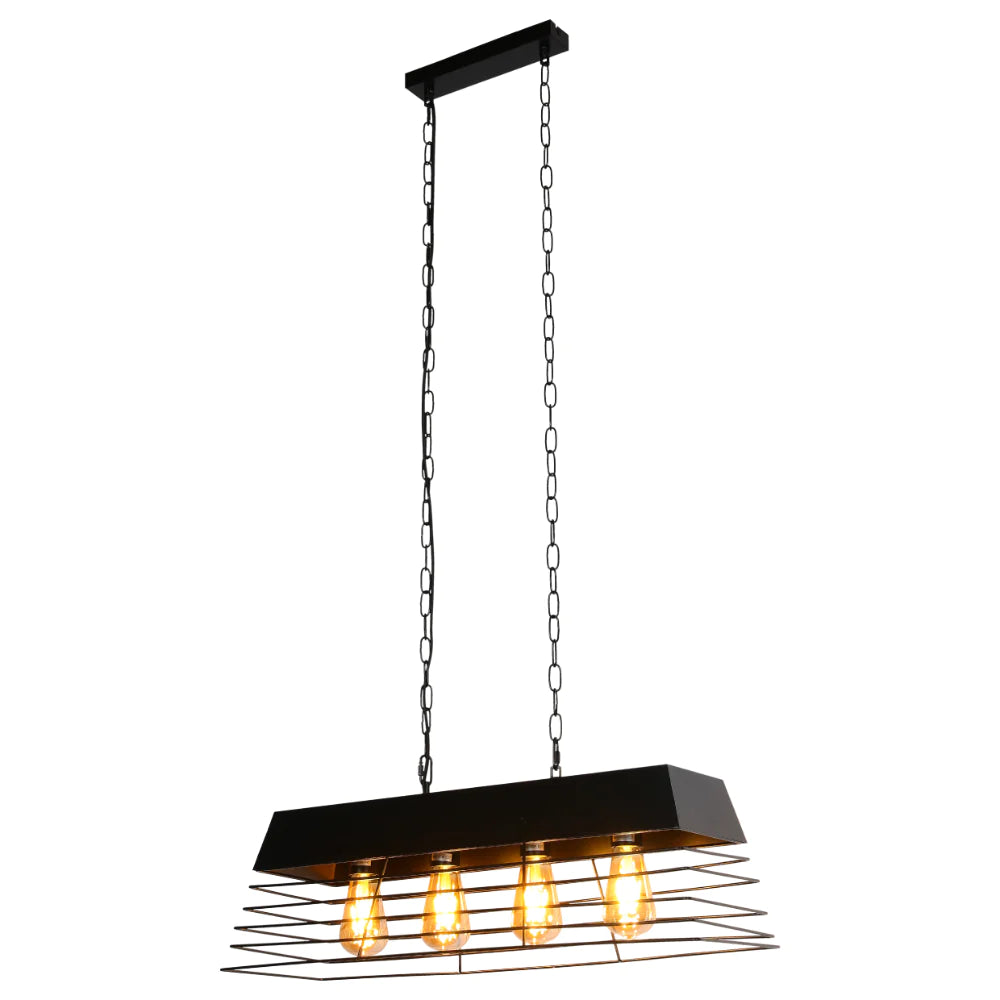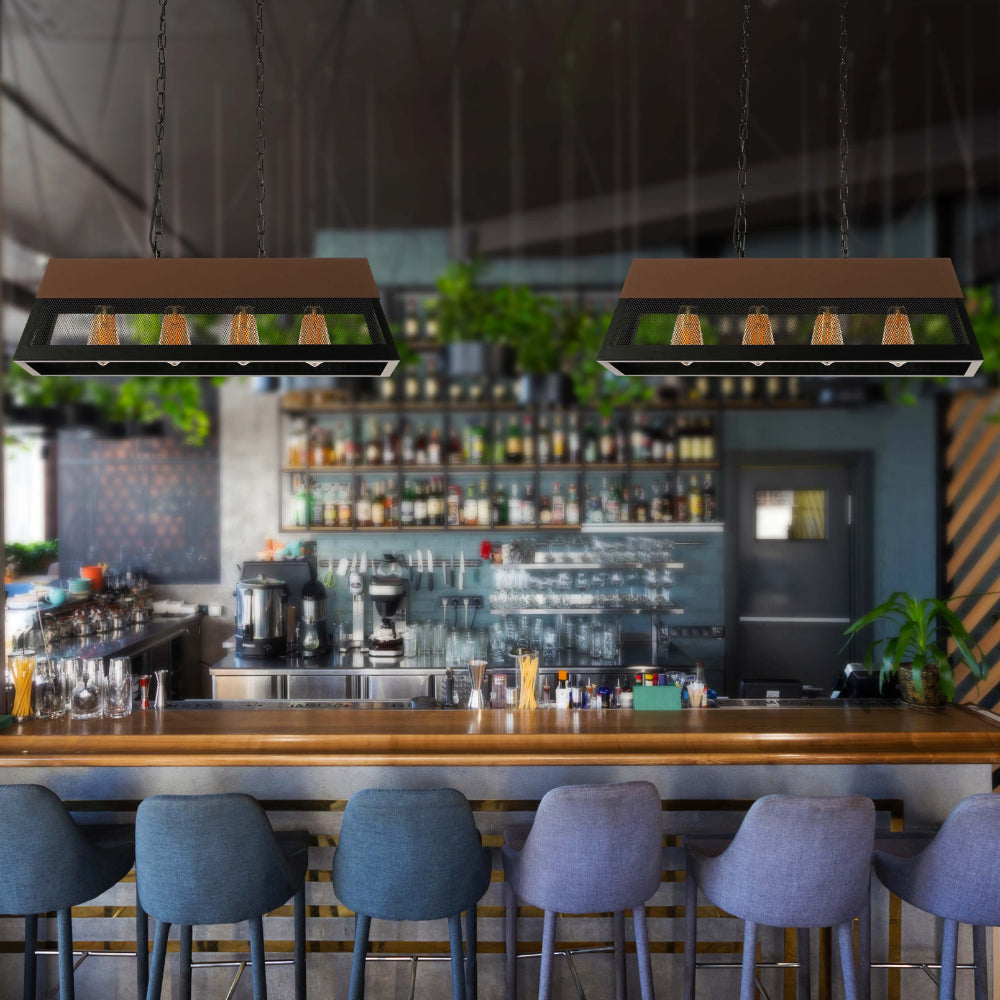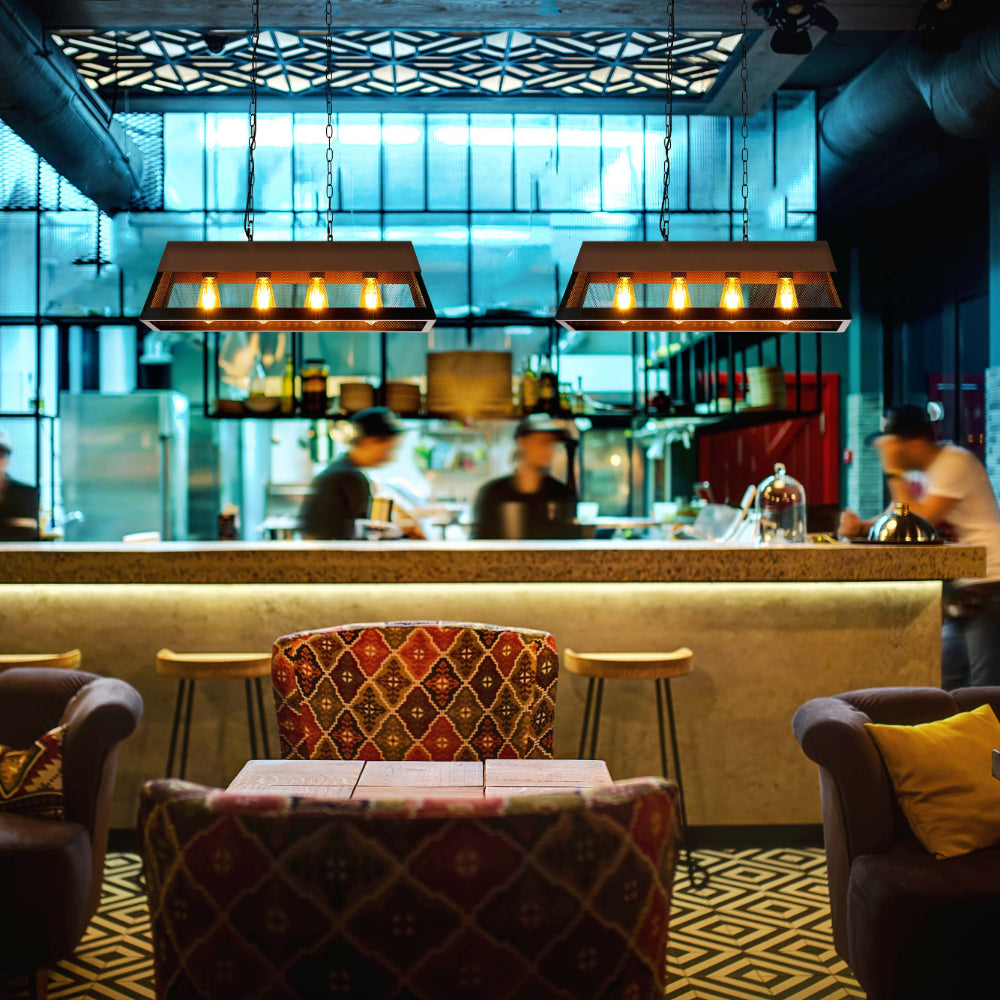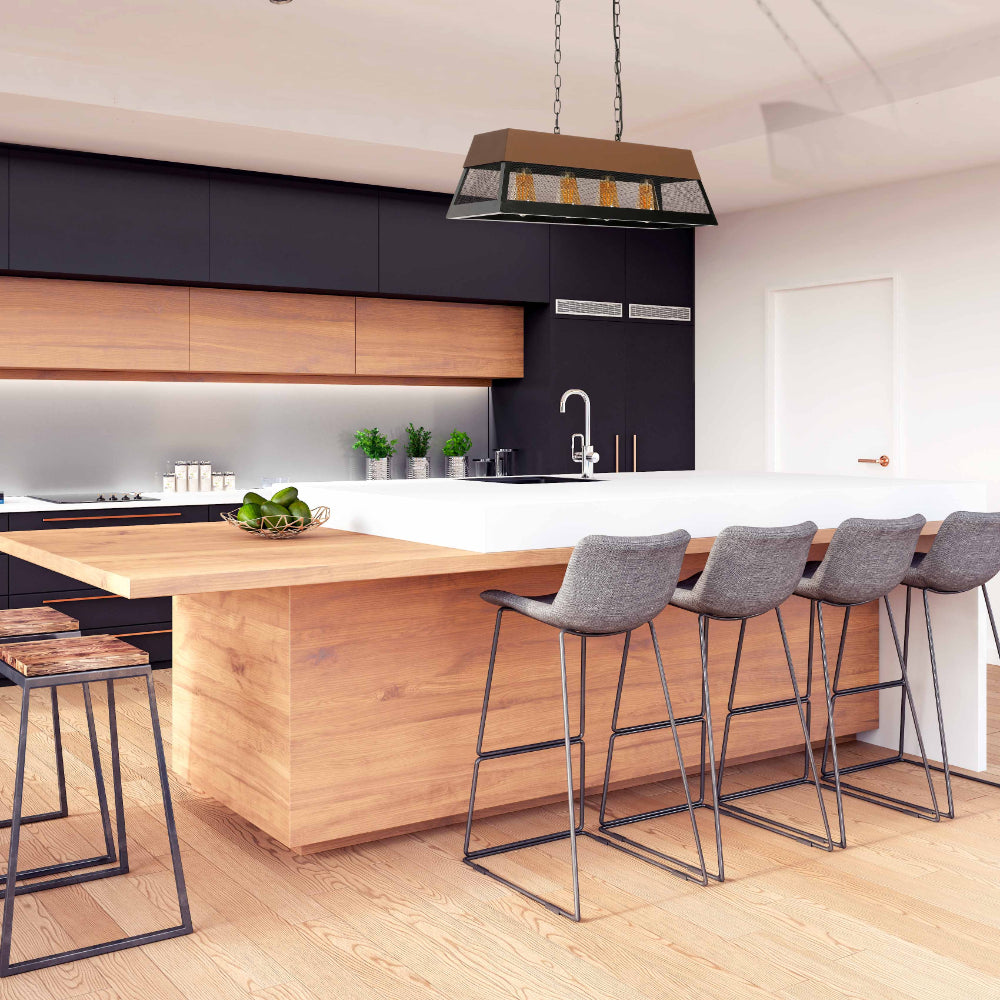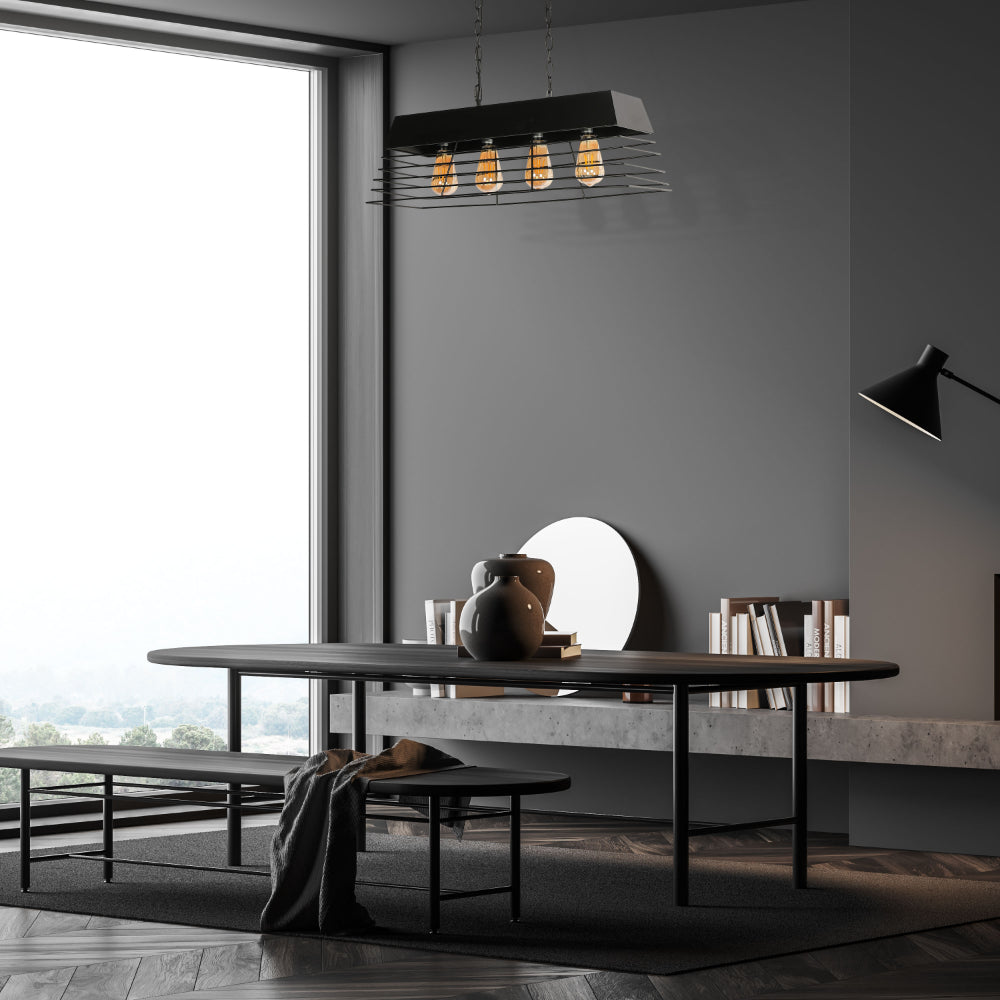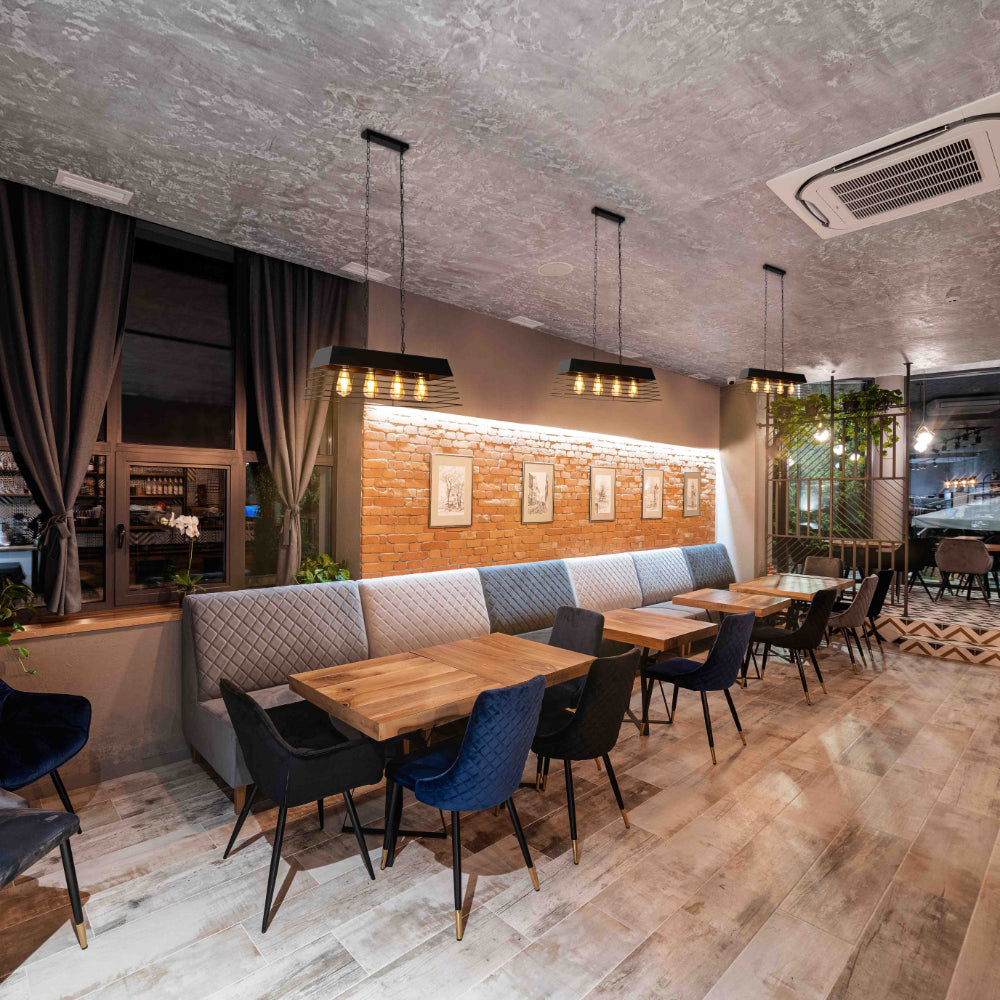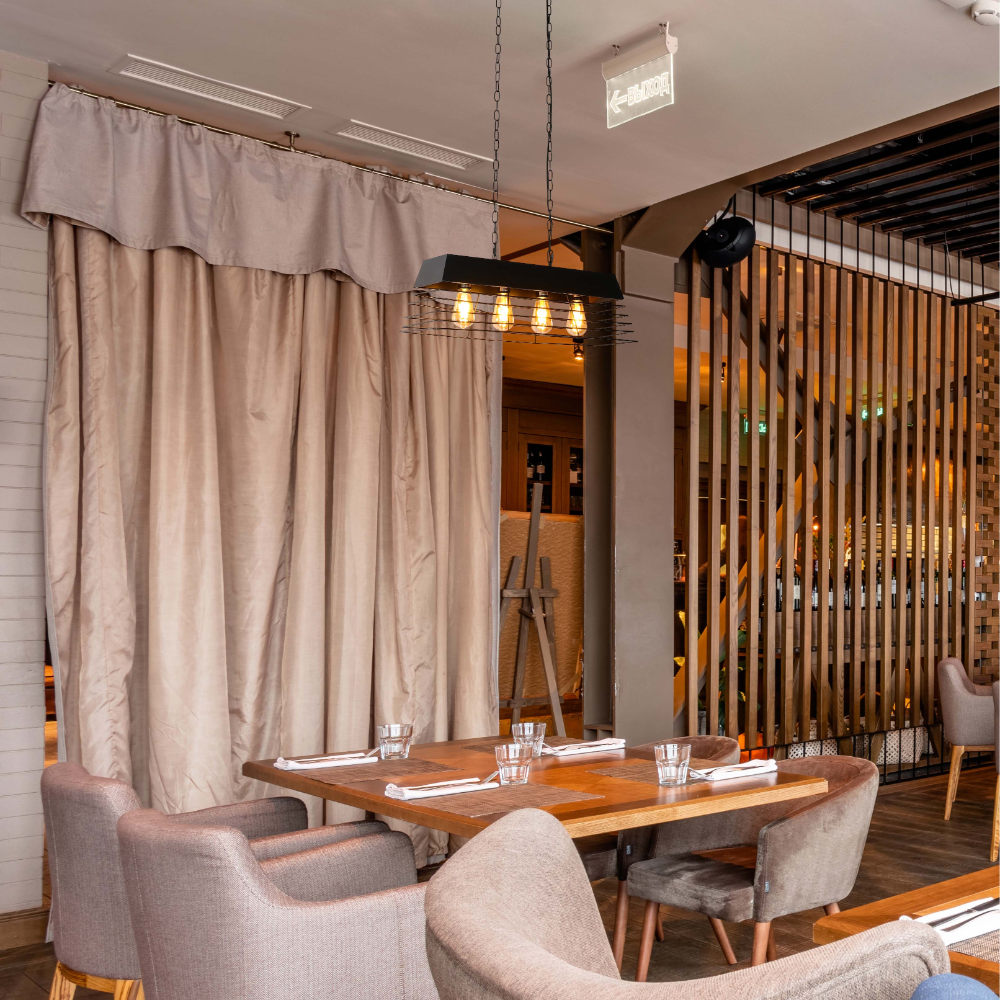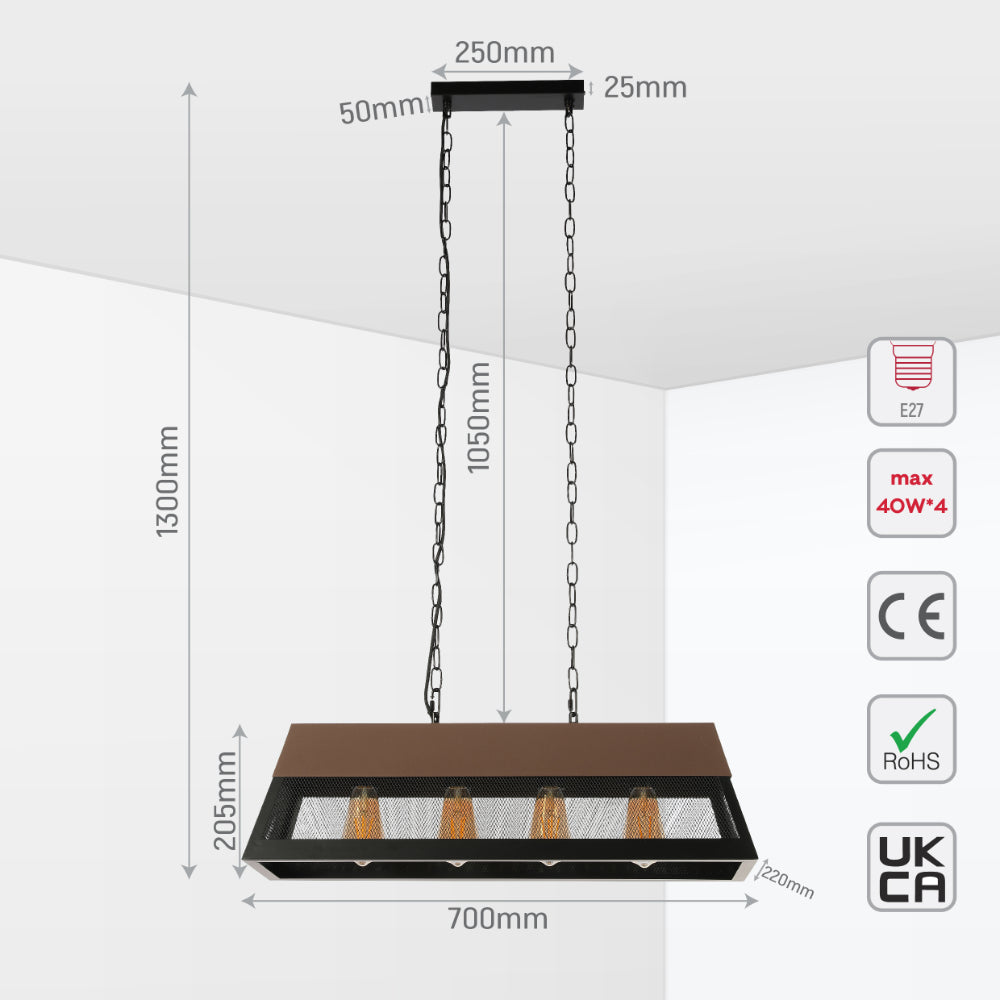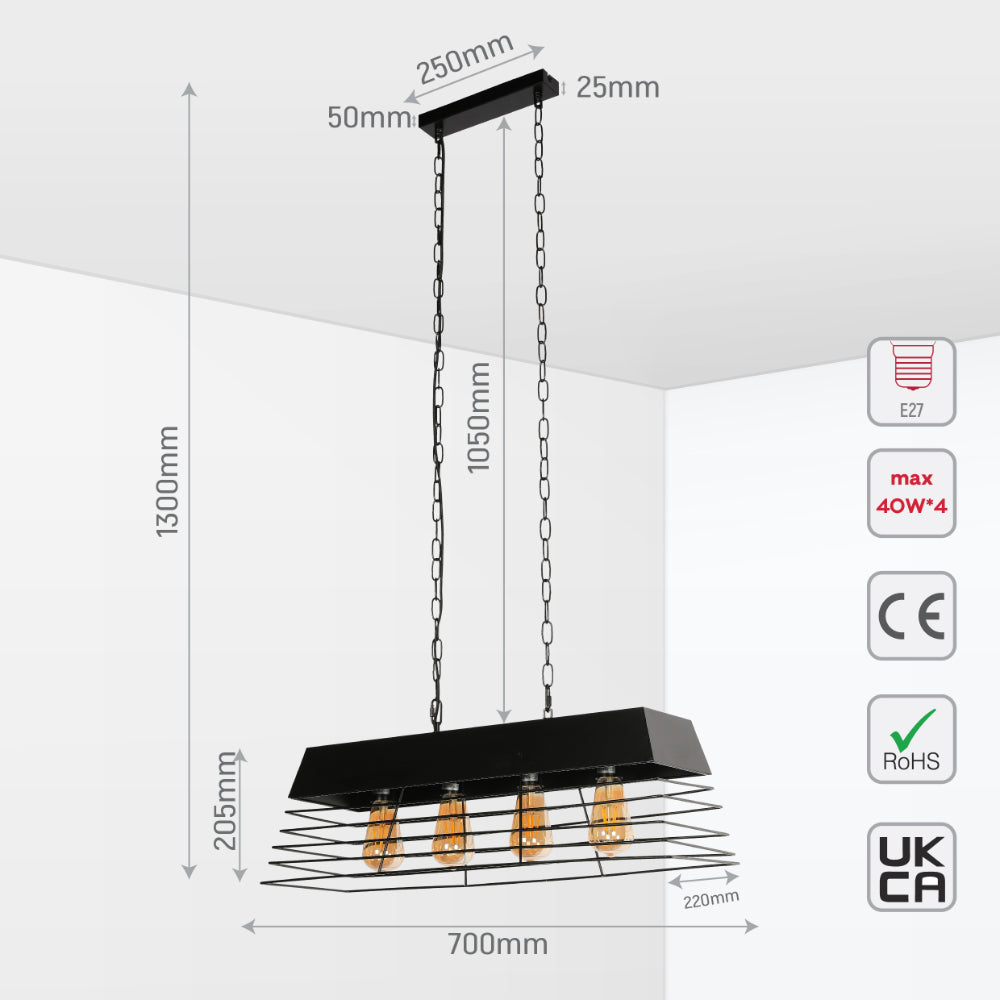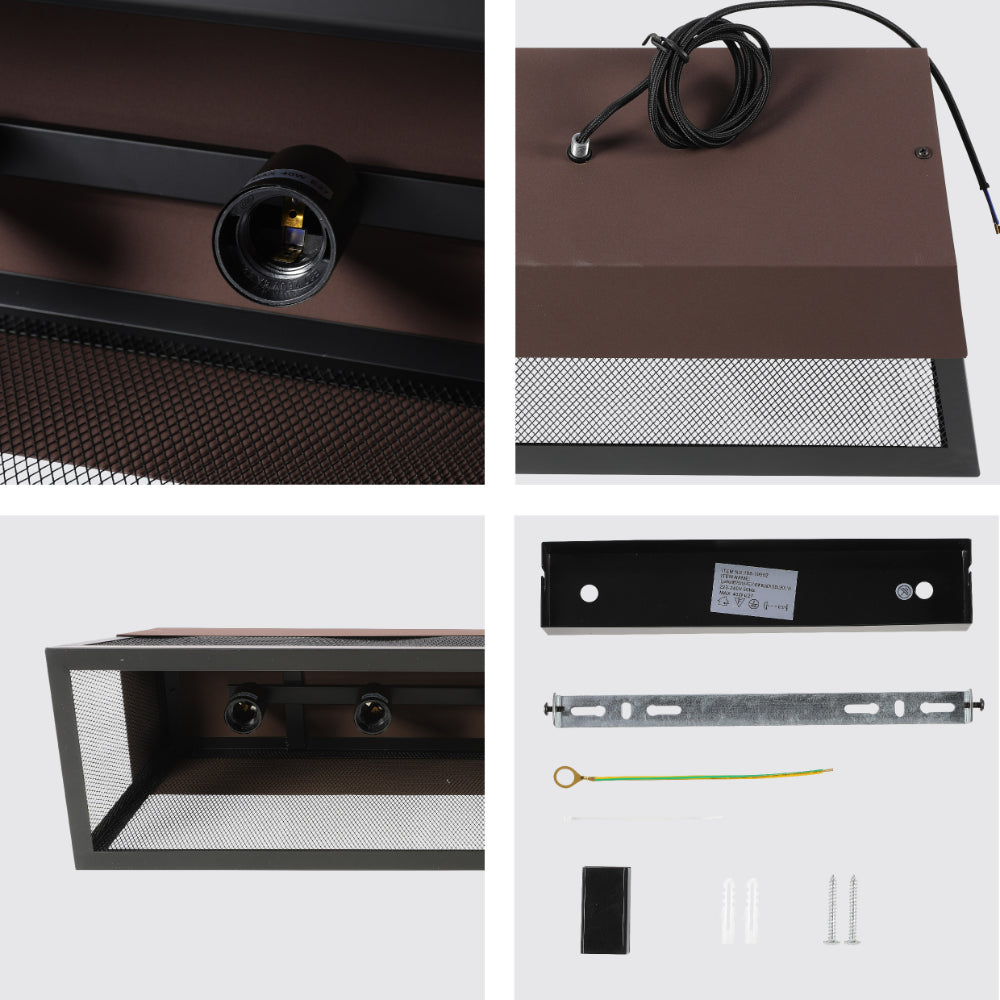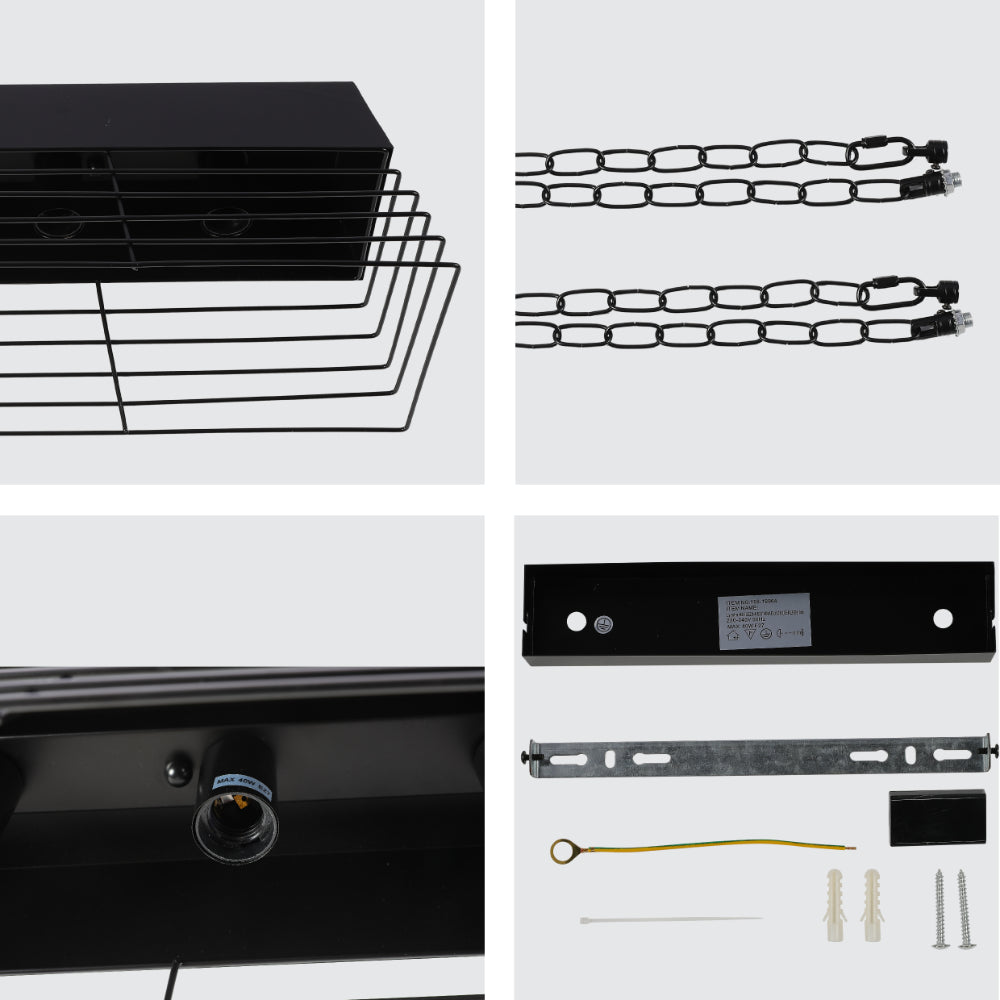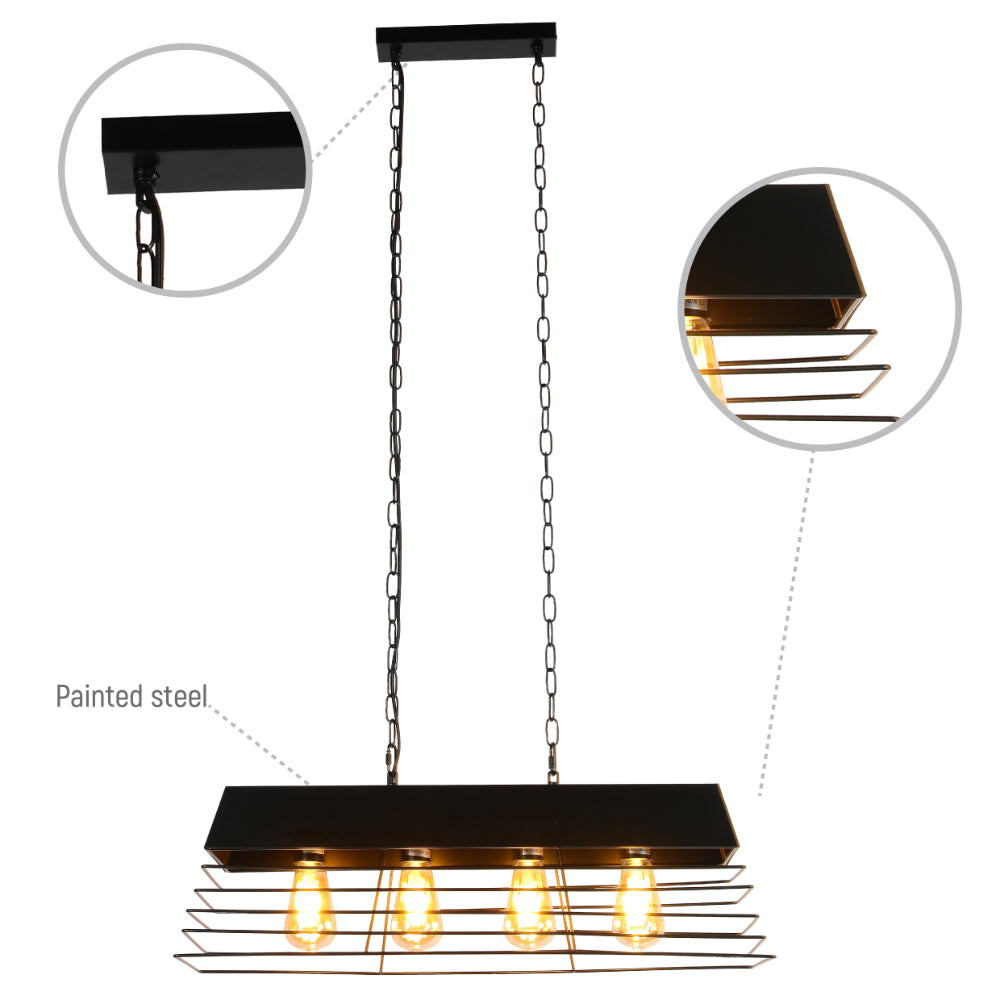 TEKLED
VersaTrend Island Chandelier | Mesh & Fence Dual Styles | Industrial-Modern Blend - Mesh.
VersaTrend Island Chandelier | Mesh & Fence Dual Styles | Industrial-Modern Blend
Dive into the blend of form and function with our Industrial Loft Mesh and Modern Edge Fence Island Lights. Each variant captures the essence of industrial and modern design philosophies with their tapered rectangular prisms and distinctive surface treatments.
First Variant - Industrial Mesh:
This fixture features a warm brown top that seamlessly transitions into a striking black mesh on the bottom. The combination creates an inviting diffusion of light, perfect for highlighting kitchen islands or dining areas with a touch of industrial charm.
Second Variant - Fence-Style:
With its bold black color scheme extending from top to bottom, the second variant offers a sleek, cohesive look. The fence-like lower half adds texture and visual interest, casting intriguing shadows and patterns when illuminated.
Durable Materials and Modern Silhouette:
Both lights are expertly spray-painted for a durable finish, ensuring longevity and consistent appeal. The design's industrial elements are softened by the modern silhouette, making these fixtures versatile for a range of home styles.
Installation and Lighting:
Suspended by two robust chains, these lights provide stability and add to the industrial aesthetic. Designed to accommodate four downward-facing lamp holders, they promise ample illumination over workspaces or social areas.
Styling Tips:
These island lights are ideal for those who appreciate the industrial simplicity or modern minimalism. They can serve as a statement piece over a kitchen island, a focal point in a dining room, or add character to an open-concept living space. Pair with Edison bulbs for a vintage industrial look or opt for clear LED bulbs for a more contemporary vibe.
With their distinctive design and versatile appeal, these island lights are not just functional fixtures but also conversation pieces that enhance the style quotient of any space they're in.
Technical Specifications
| | |
| --- | --- |
| Product Code | 158-19962 | 158-19964 |
| Name | VersaTrend Island Chandelier | Mesh & Fence Dual Styles | Industrial-Modern Blend |
| Model | Kitchen island, Industrial, Retro |
| Power | MAX 40W*4 |
| Power Source | Hardwired |
| Voltage | 220/240Vac 50/60Hz |
| Lamp Holder Type | E27 Edison Screw |
| Lamp Holder Quantity | 4 |
| Protection Class | Class I |
| Dimmability | Dimmable if used with dimmable bulbs |
| Light Source | Bulb |
| Bulbs | Bulbs are not included |
| IP Class | IP20 |
| Mount Type | Suspended |
| Product Dimensions (L x W x H) (D x H) | 700*220*205mm | 700*220*205mm |
| Product Length | 1300mm |
| Shape | Cage |
| Material | Steel |
| Product Colour | Brown, Black |
| Paint Type | Spray Paint |
| Shade Material | Steel |
| Size of Shade(s) | 700*220*205mm | 700*220*205mm |
| Shade Colour | Black |
| Size of Rose | D250*50*25mm |
| Suspension Type | Chain |
| Suspension Length | 1050mm |
| Adjustable Suspension | Yes |
| Operating Temperature (°C) | -20/+45 C |
| Warranty | 3 year |
| Box Dimension (L x W x H) | 710*230*270mm | 710*235*285mm |
| Net Weight | 3.42kg | 3.23kg |
| Gross Weight | 4.1kg | 4.0kg |
| Box Content | 1Light fixture,User manual, Accessories package | 1Light fixture,User manual, Accessories package |
| Pieces/Box | 1 |
| Certifications | UKCA, CE, RoHS |