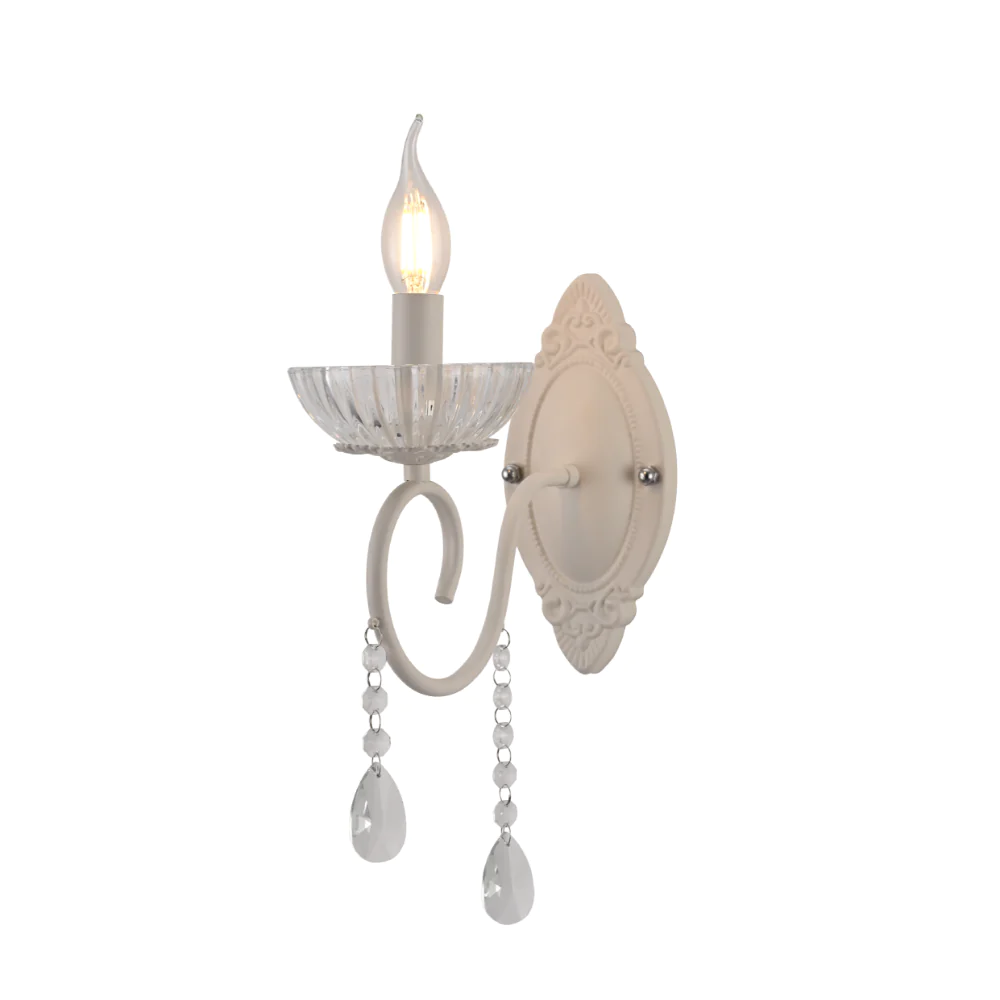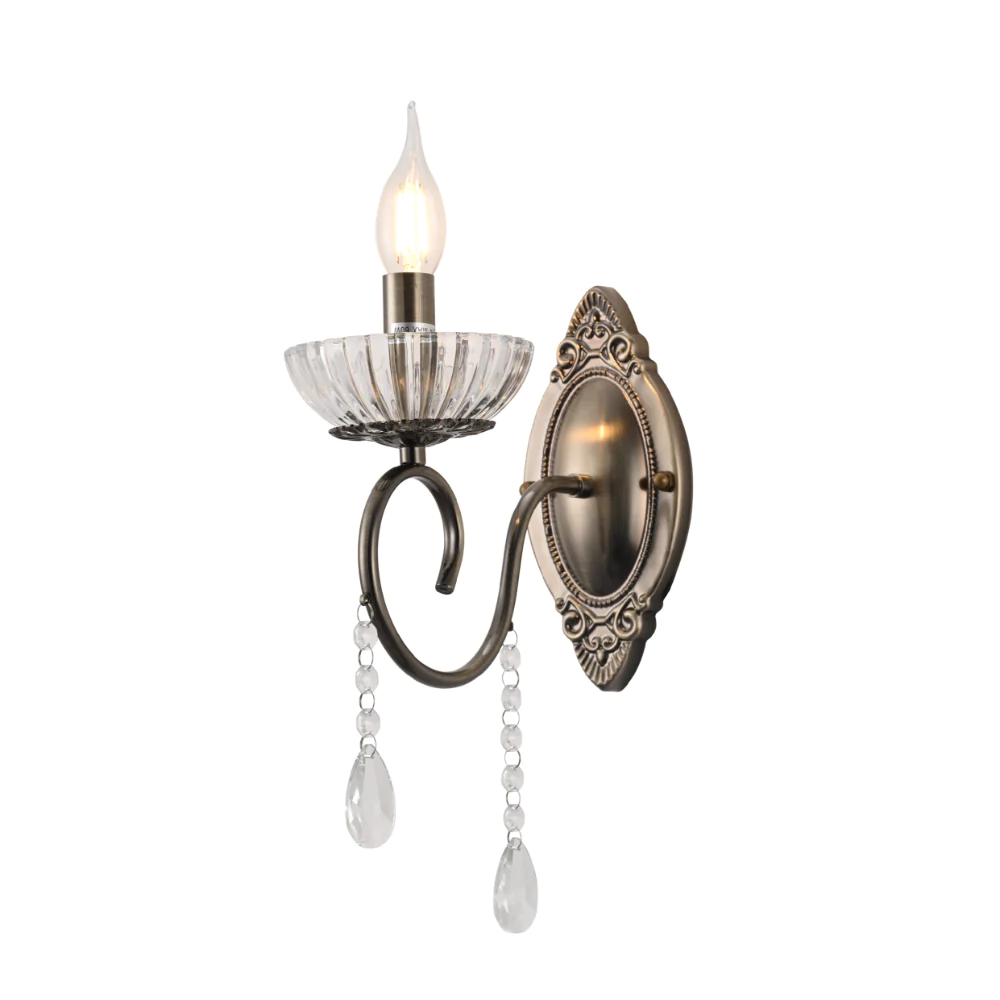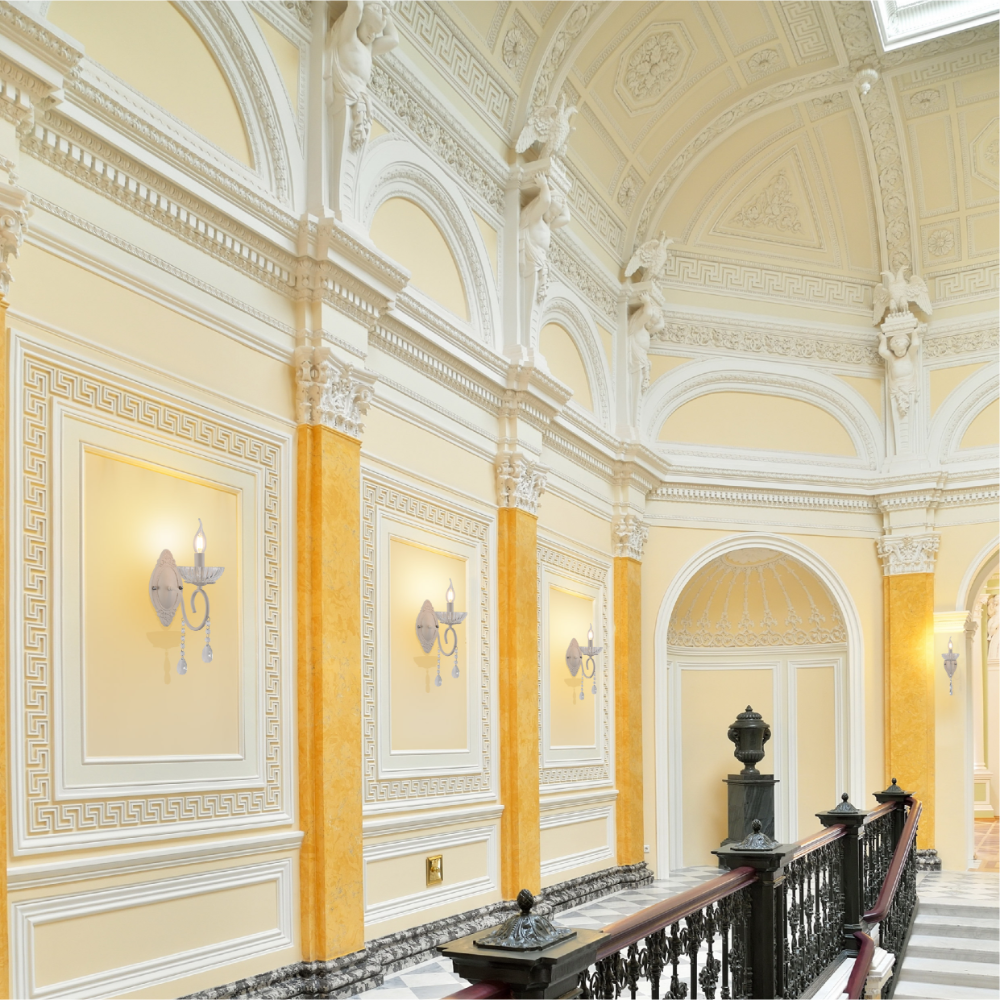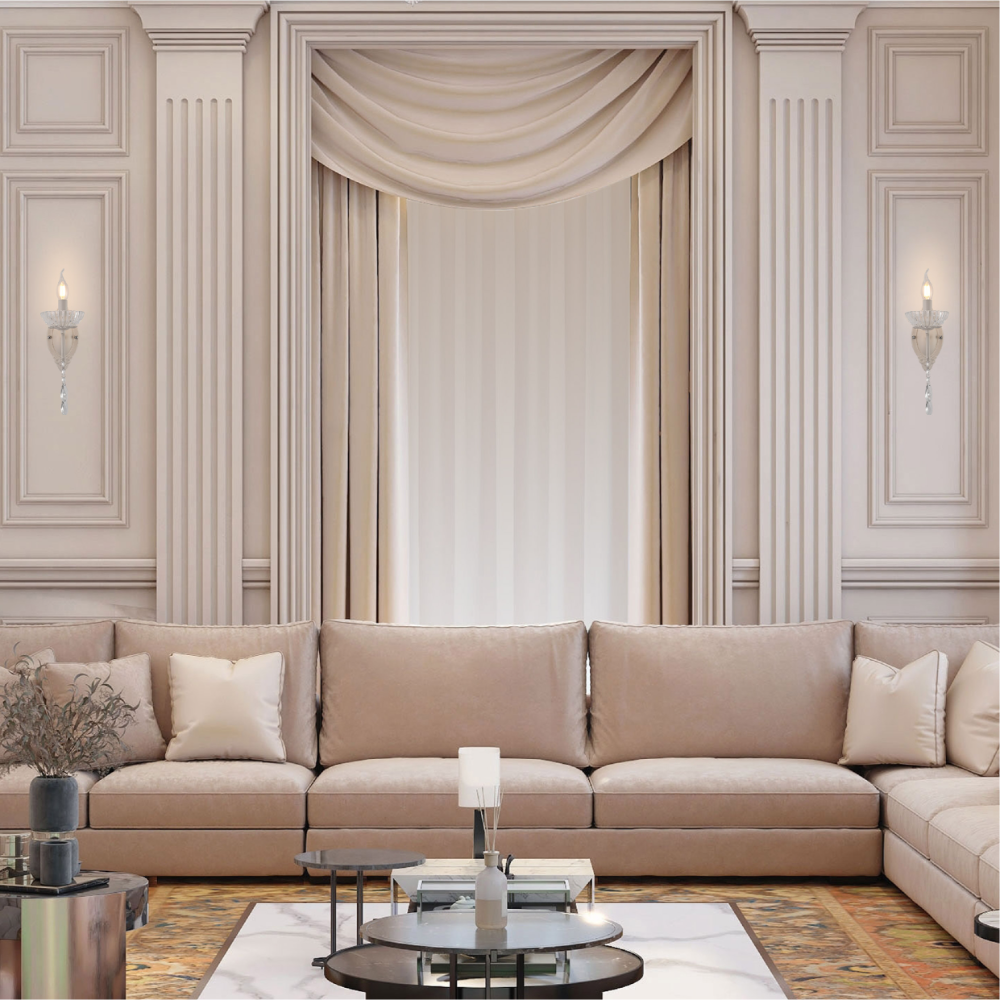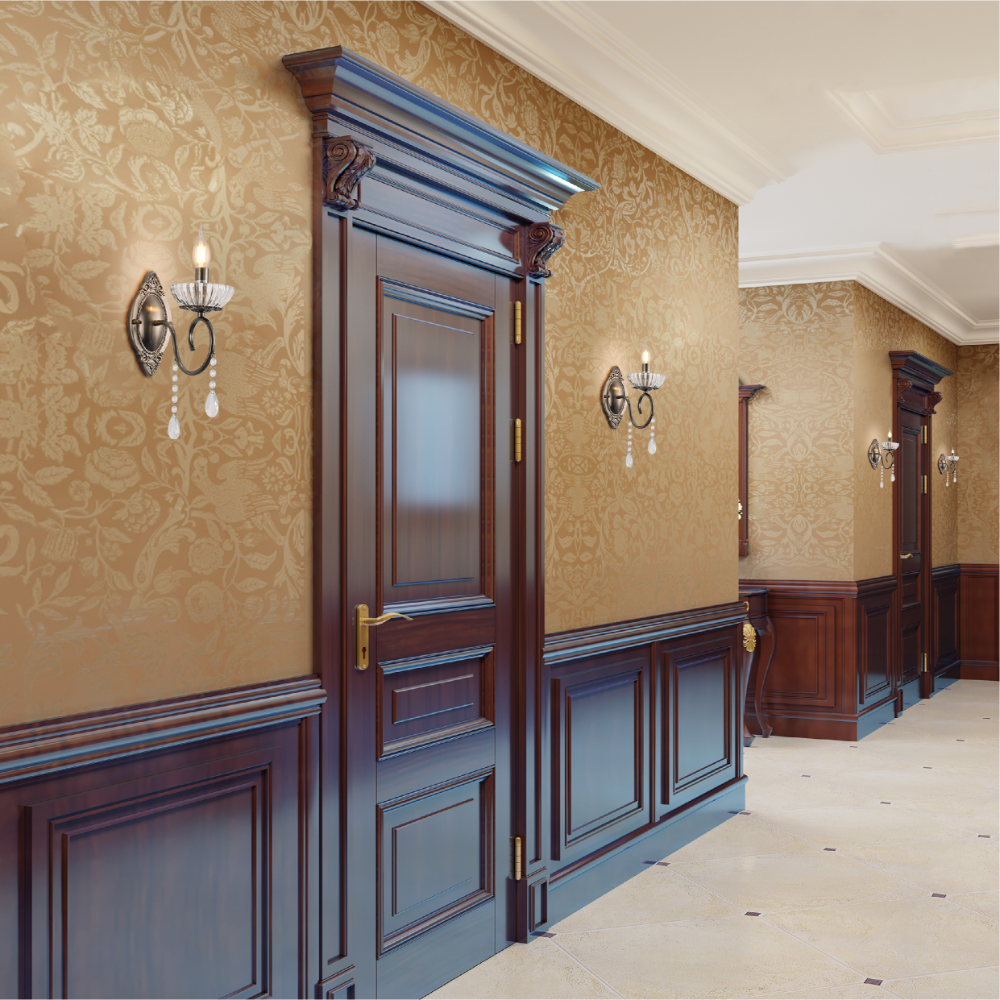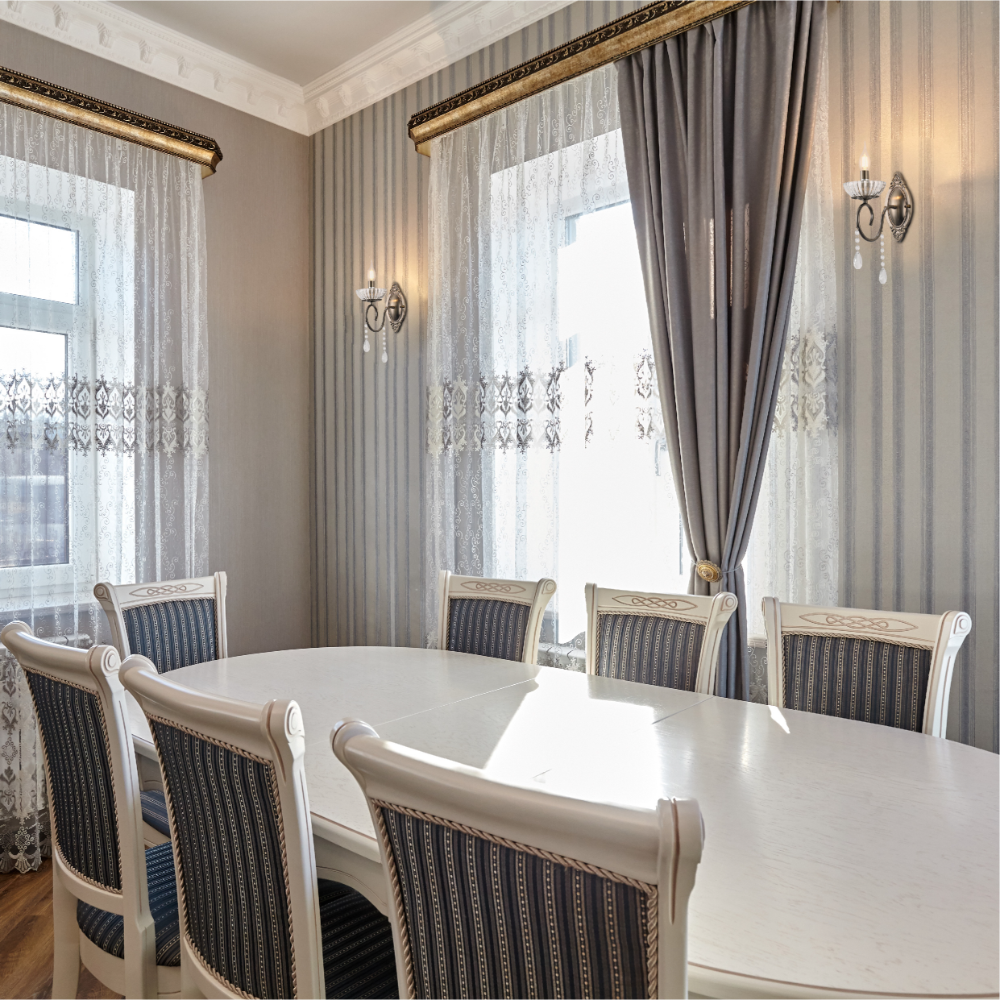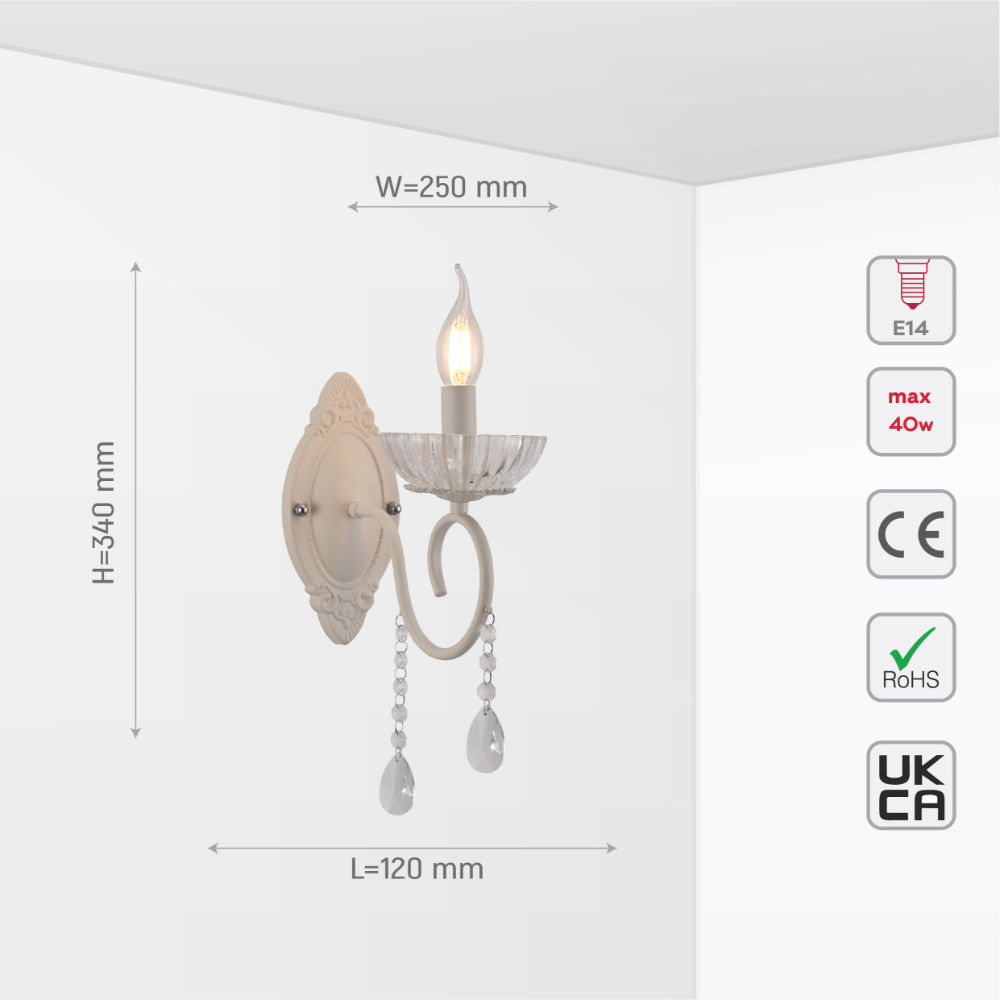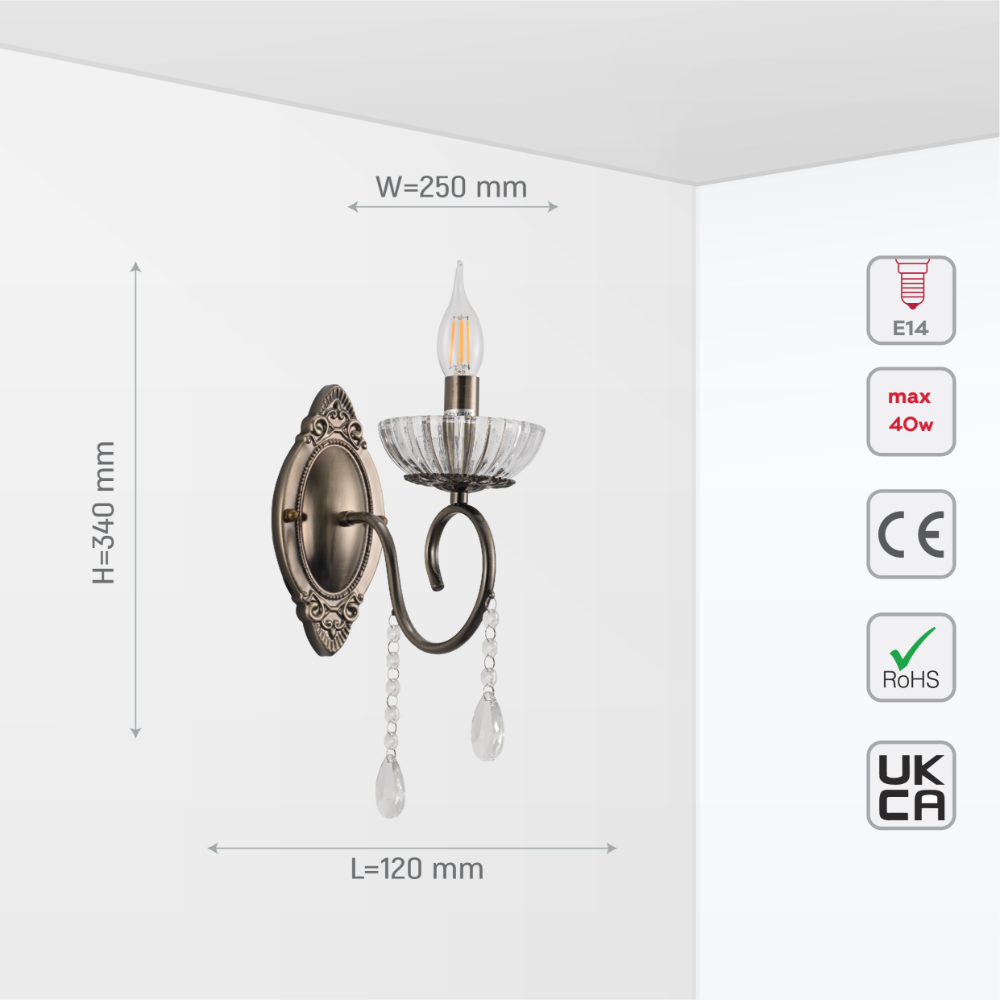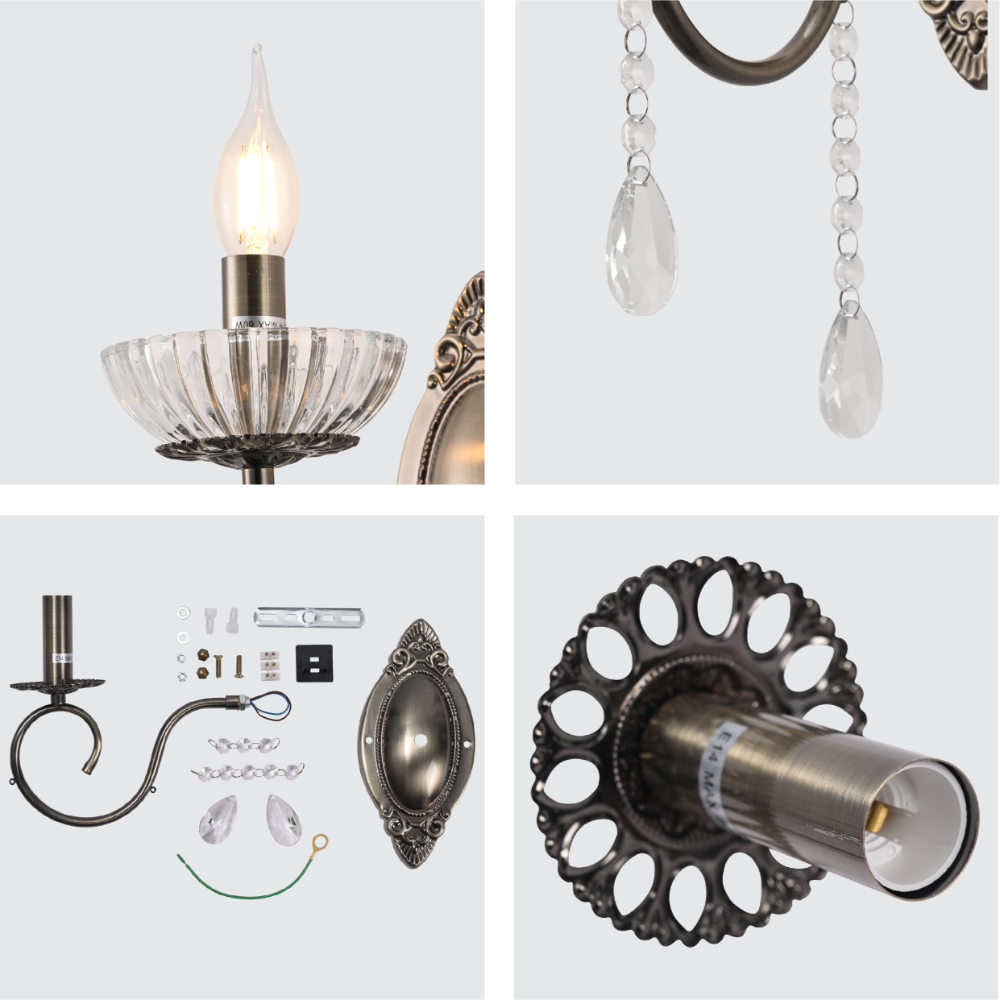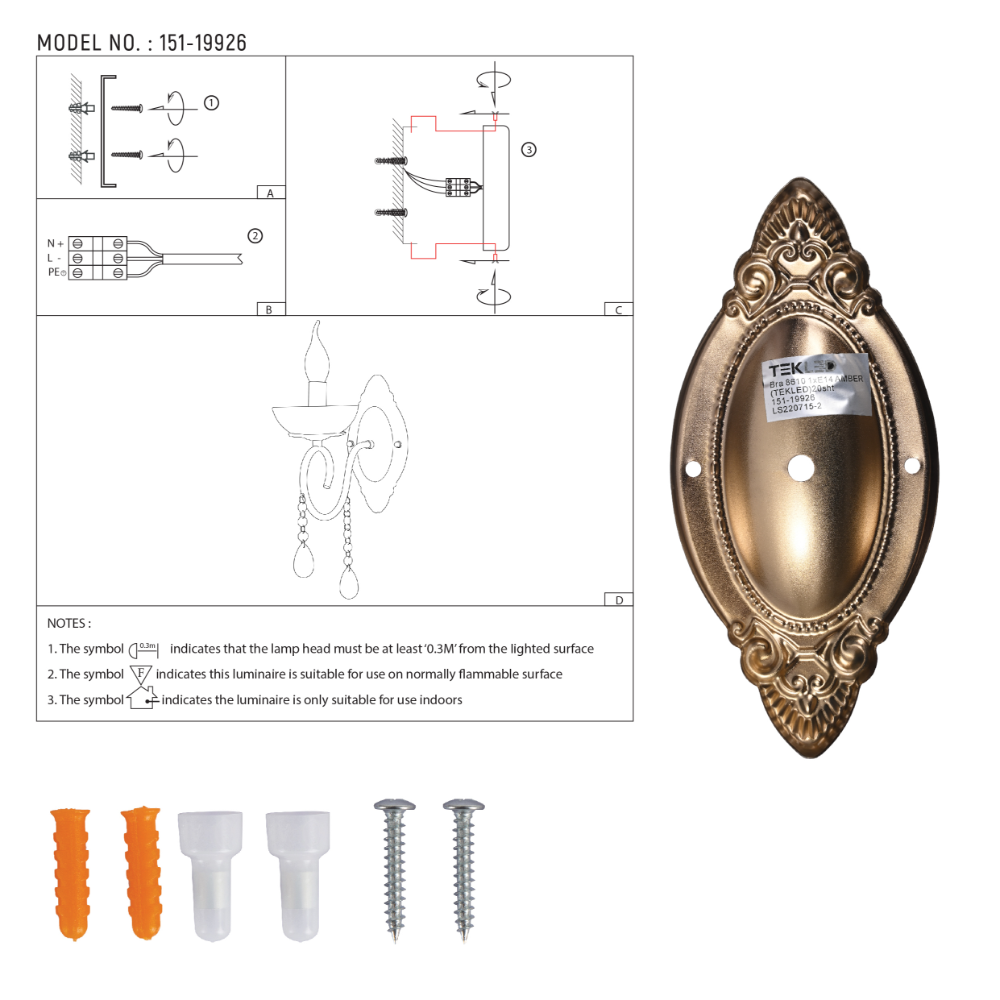 TEKLED
Vintage Metal & Glass Candle Wall Light - Ivory White.
Vintage Metal & Glass Candle Wall Light
Refined Design and Shape:
Step into an era of elegance with our vintage-inspired wall light. This fixture is a tribute to the grace of classic candle lighting, crafted with a metal arm whose gentle curves evoke a sense of refined beauty. The decorative plate beneath the candle bulb is a clear glass accent, serving as a nod to the aesthetics of traditional candleholders while fulfilling a purely ornamental role, ensuring no detail is overlooked.
Timeless Aesthetic and Functionality:
This wall light is the embodiment of enduring design, seamlessly marrying the nostalgic allure of candlelit ambiance with the reliability of electric lighting. The use of a transparent glass plate allows the luminescence of the SES candle bulb to radiate unobstructed, enveloping any room in a soft, welcoming light. Offered in matte ivory for a modern touch or antique brass for a classical feel, each finish is chosen to enhance the fixture's sophisticated charm.
Material Quality and Compatibility:
Constructed with attention to both form and function, the robust metal arm and decorative glass plate promise lasting style and durability. While the design harks back to the era of wax and wick, the practicality of today's lighting needs is fully met with a candle bulb fitting, ensuring this wall light is as functional as it is decorative.

Warranty and Lighting Recommendations:
We take pride in the craftsmanship of our lighting collection, and this wall light is no exception. It comes with a comprehensive warranty, reflecting our commitment to quality and customer satisfaction. For the best visual experience, we suggest complementing this fixture with our selection of SES candle bulbs. These bulbs are chosen to enhance the wall light's design and to cast a glow that truly makes your space feel like home.
Styling Tips and Placement:
The wall light's versatile design makes it a perfect addition to a variety of interior styles. Whether it's casting a warm glow in a cozy reading nook, adding character to a hallway, or bringing sophistication to a dining space, this fixture fits effortlessly. Its design complements interiors ranging from contemporary minimalism to rustic and traditional decors, making it a superb choice for those looking to infuse their homes with a touch of timeless elegance.
Technical Specifications
| | |
| --- | --- |
| Product Code | 151-19924 | 151-19926 |
| Name | Vintage Metal & Glass Candle Wall Light |
| Model | Vintage |
| Power | MAX 40W |
| Power Source | Hardwired |
| Voltage | 220/240Vac 50/60Hz |
| Lamp Holder Type | E14 Small Edison Screw (SES) |
| Lamp Holder Quantity | 1 |
| Protection Class | Class I |
| Dimmability | Dimmable if used with dimmable bulbs |
| Light Source | Bulb |
| Compatible Bulbs | Candle Bulbs with E14 base |
| Bulbs | Bulbs are not included |
| IP Class | IP20 |
| Mount Type | Surface Mount |
| Product Dimensions (L x W x H) (D x H) | 120*250*340mm | 120*250*340mm |
| Product Length | 340mm |
| Shape | Arm |
| Material | Steel, Crystal |
| Product Colour | Ivory White | Antique Brass,Clear |
| Paint Type | Spray Paint |
| Size of Rose | 220*100*30mm |
| Operating Temperature (°C) | -20/+45 C |
| Warranty | 3 year |
| Box Dimension (L x W x H) | 230*180*175mm |
| Net Weight | 0.5kg |
| Gross Weight | 0.75kg | 0.75kg |
| Box Content | 1Light fixture,User manual, Accessories package | 1Light fixture,User manual, Accessories package |
| Pieces/Box | 1 |
| Certifications | UKCA, CE, RoHS |