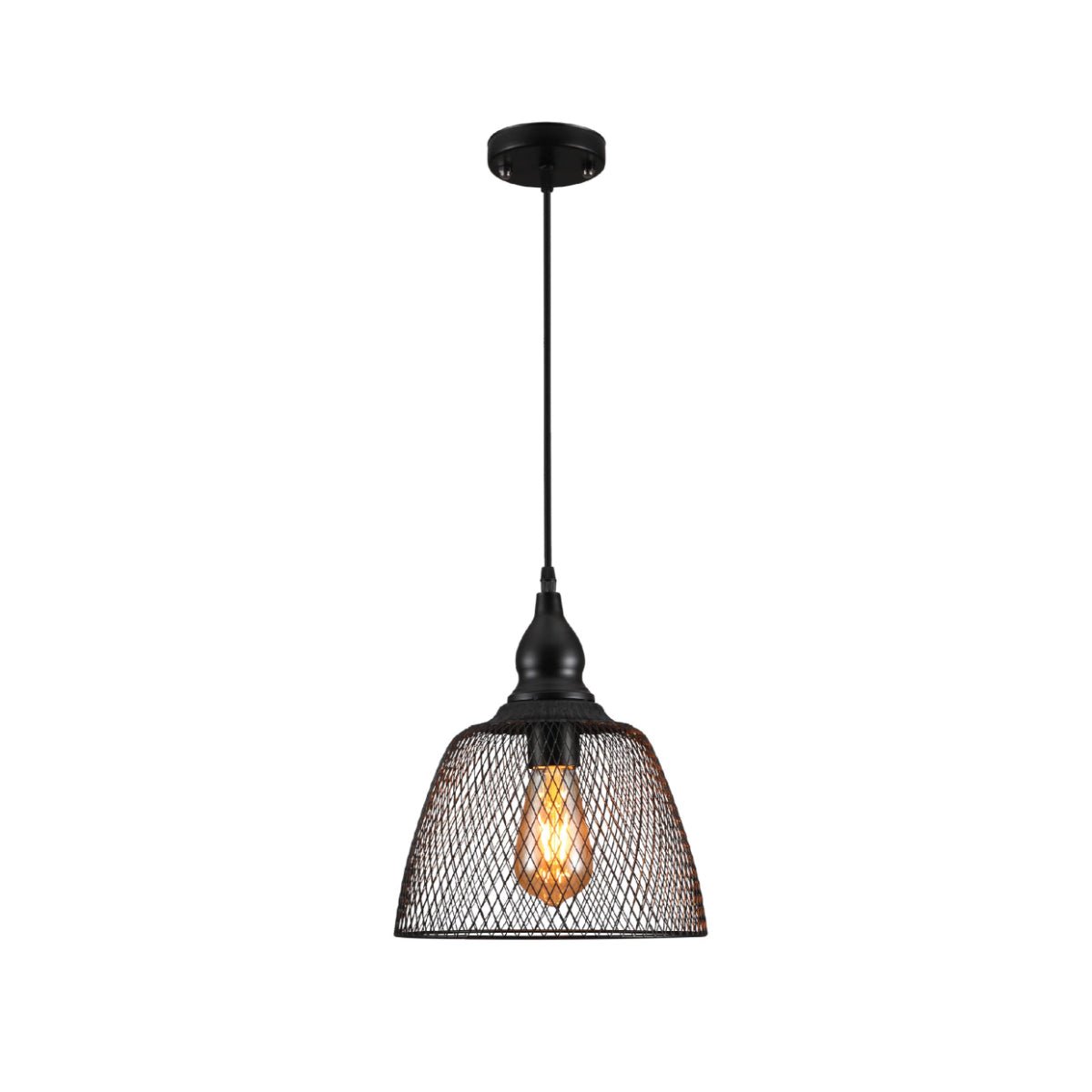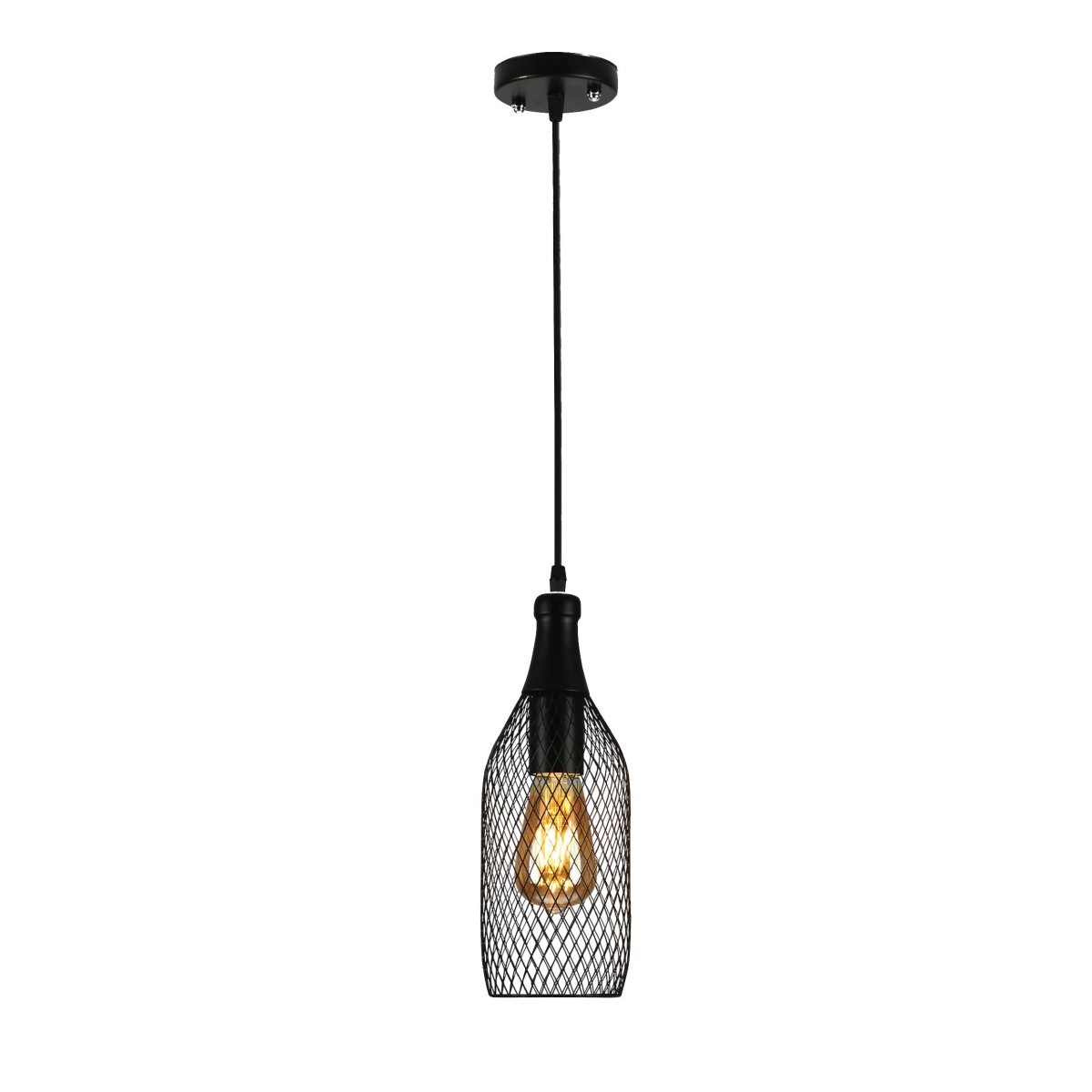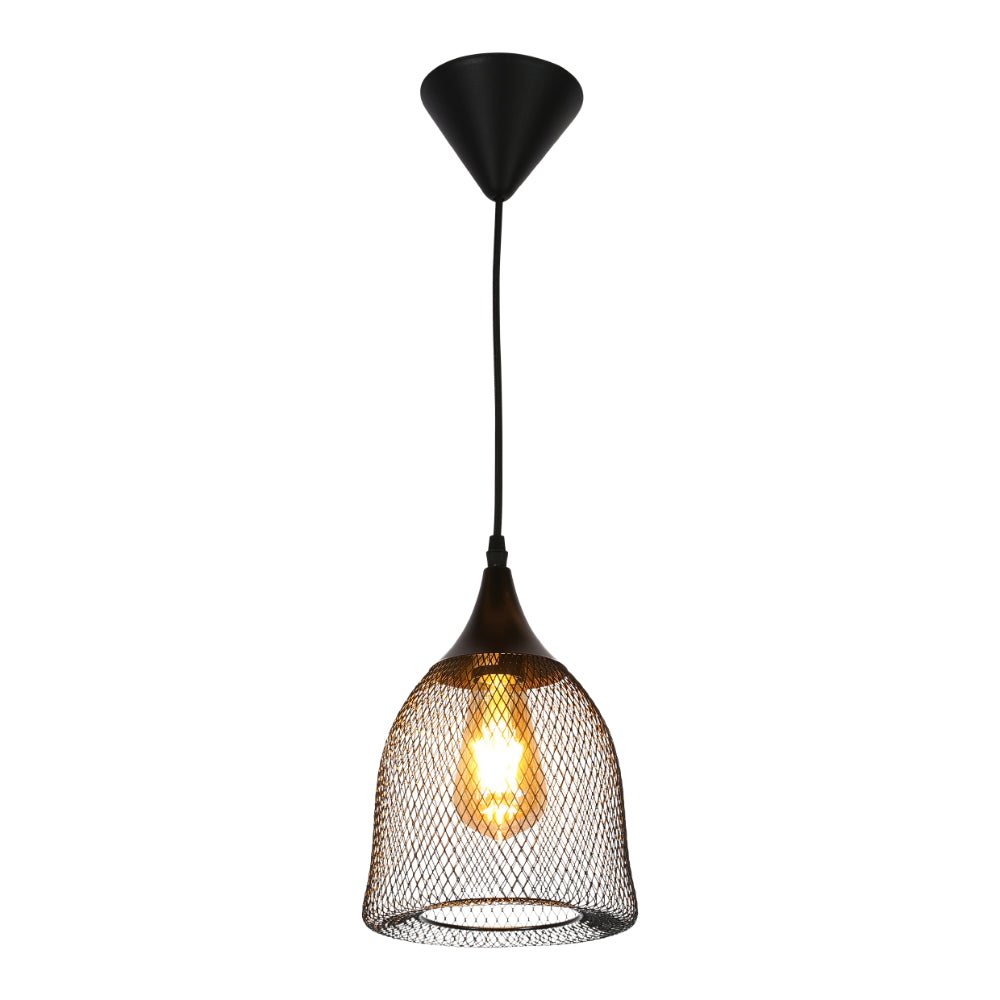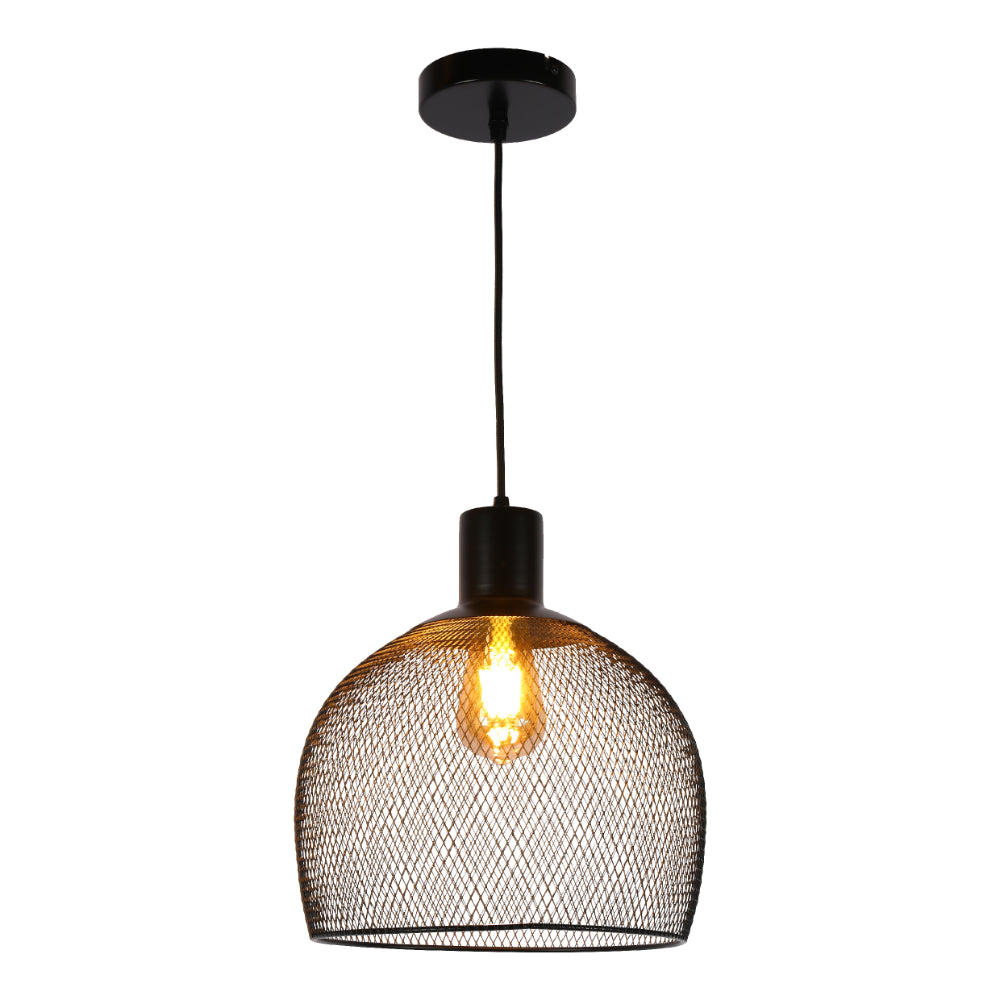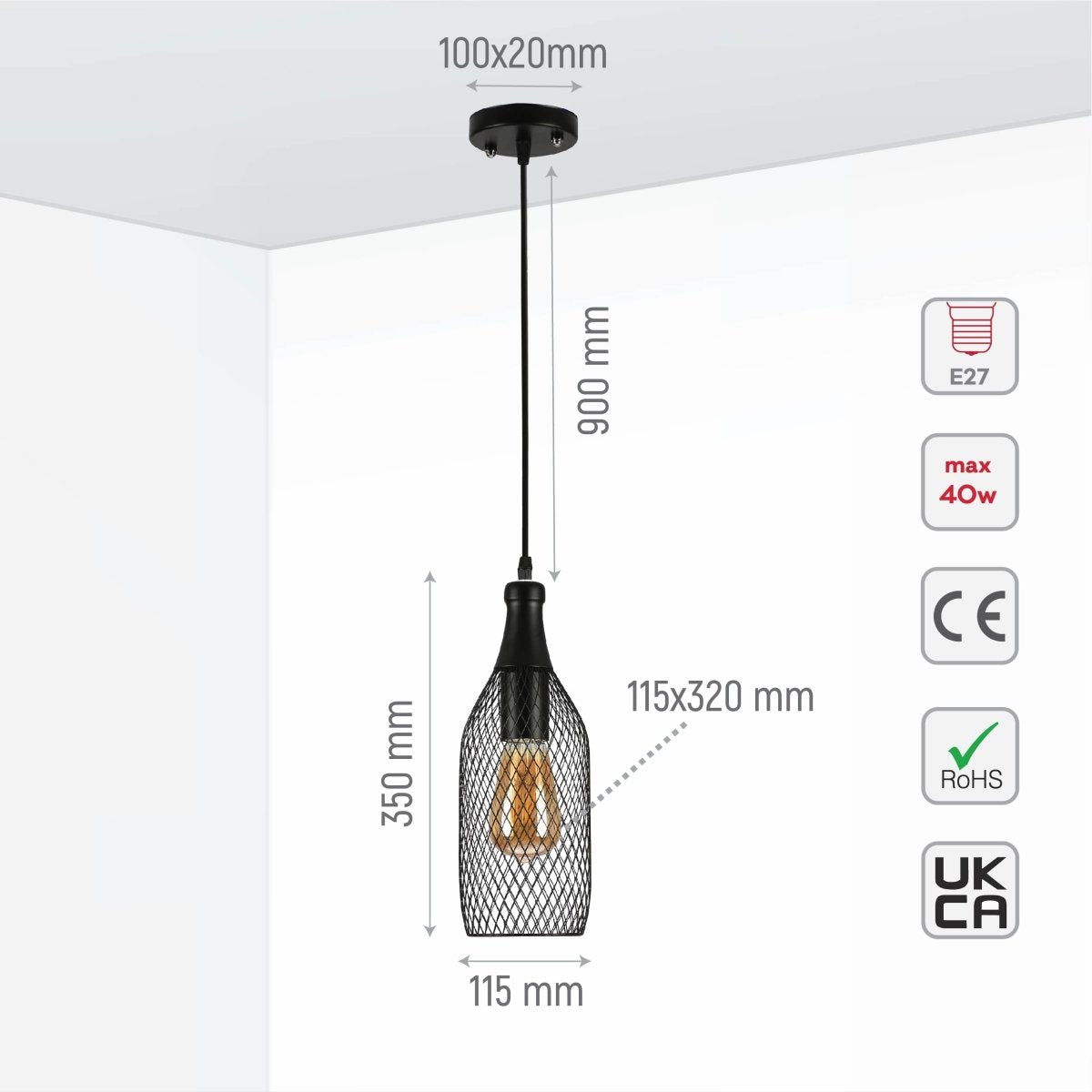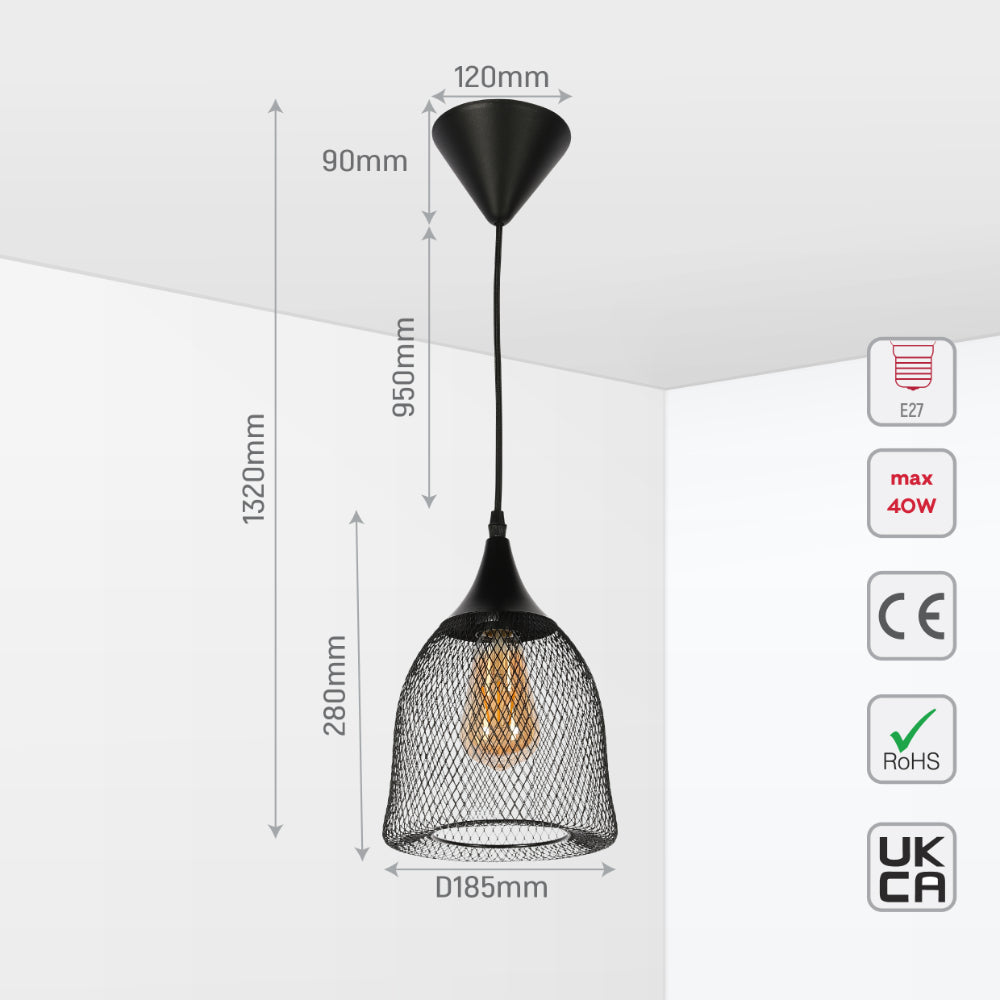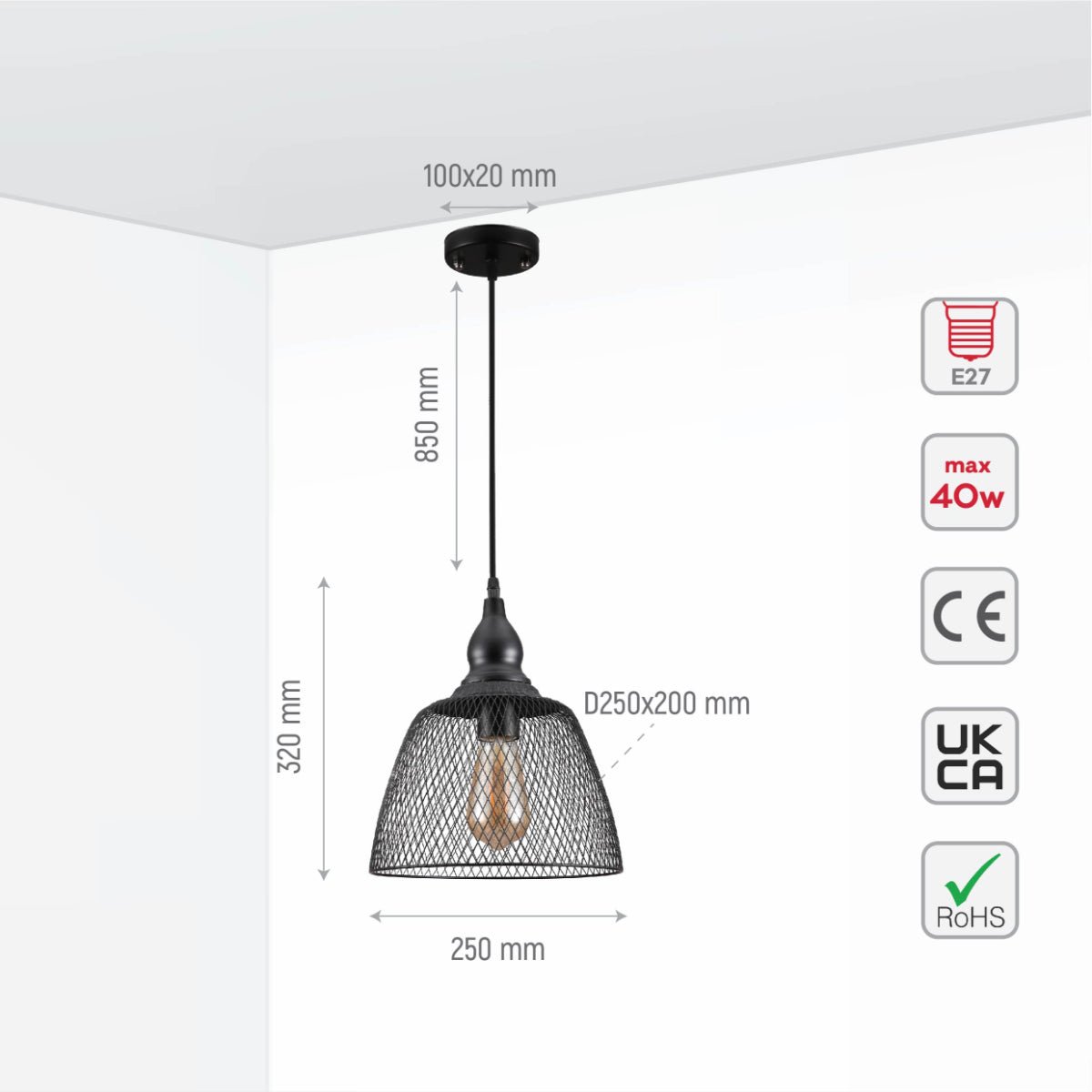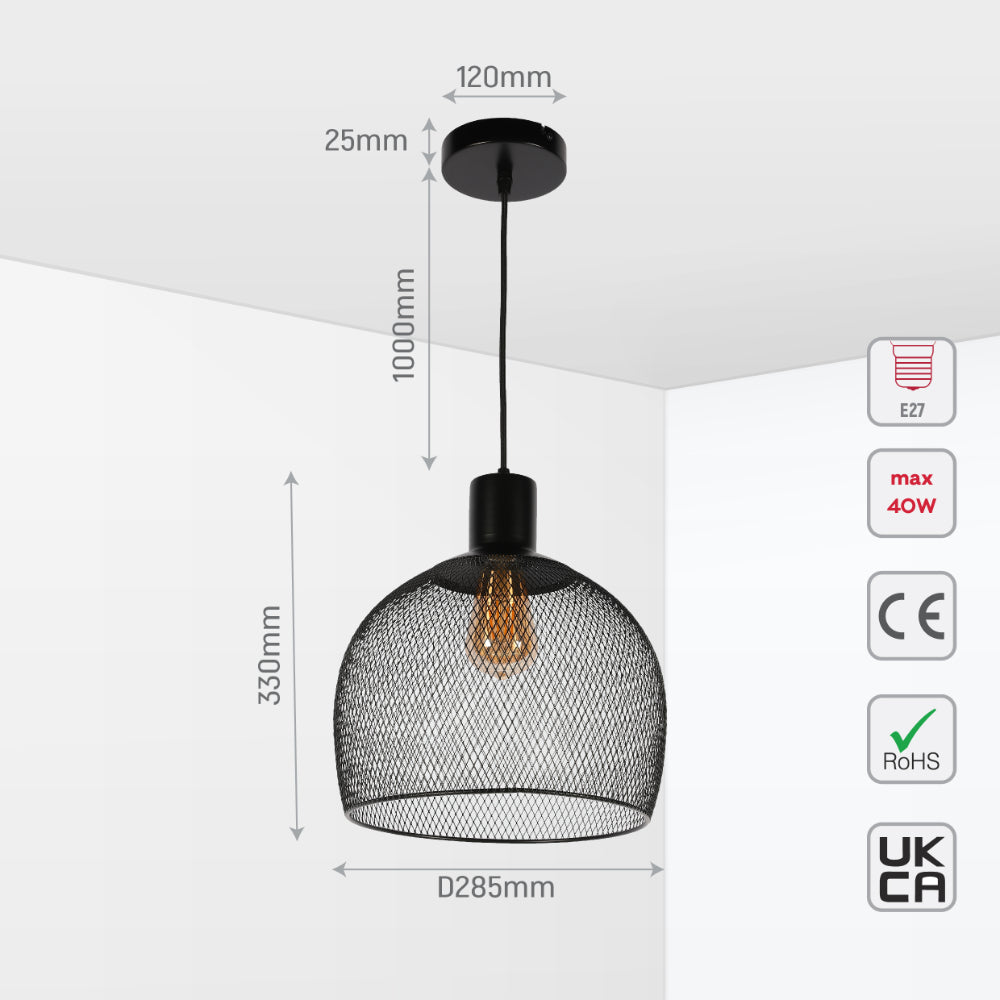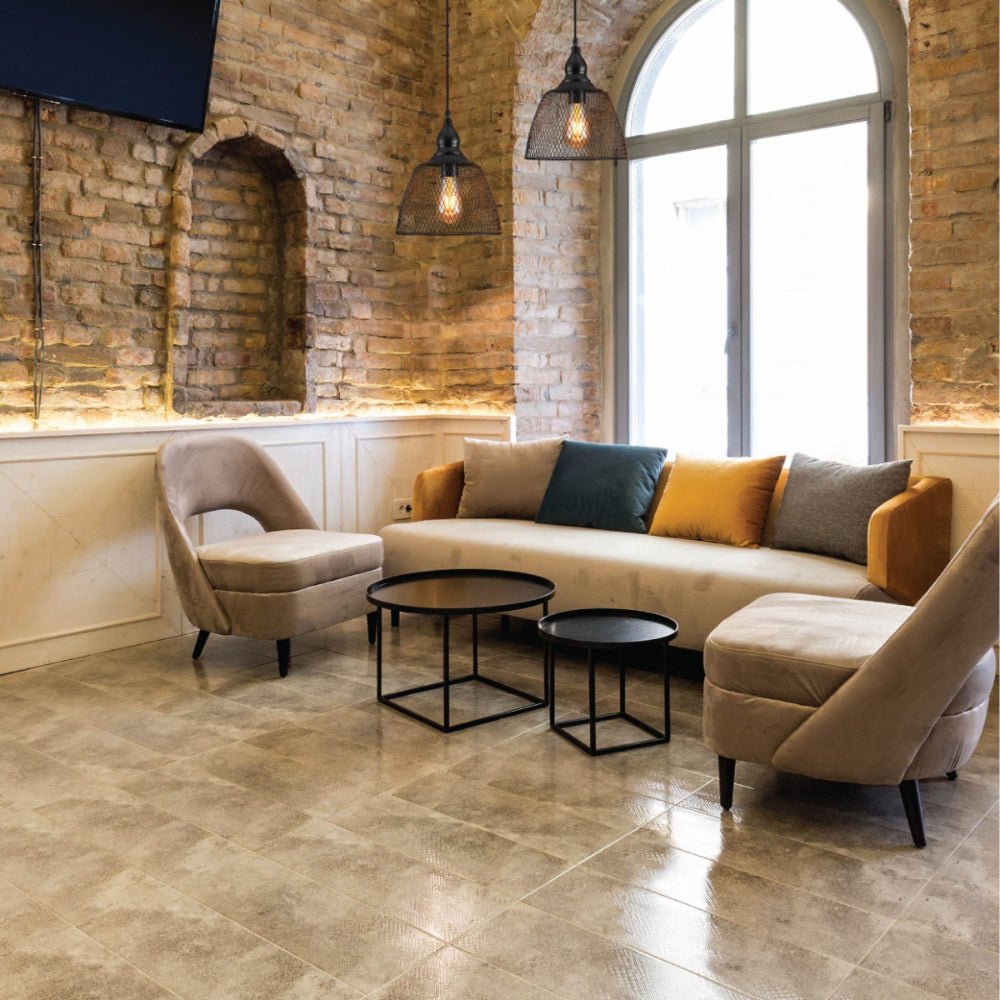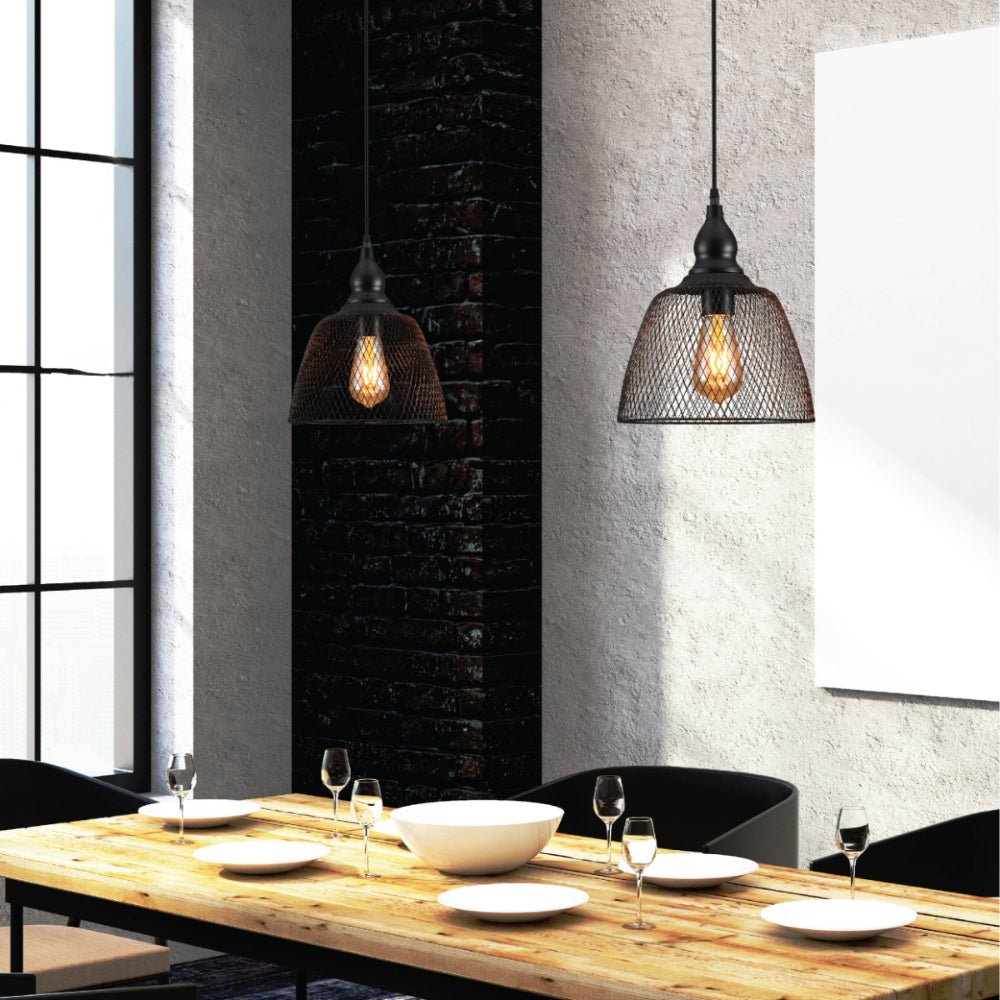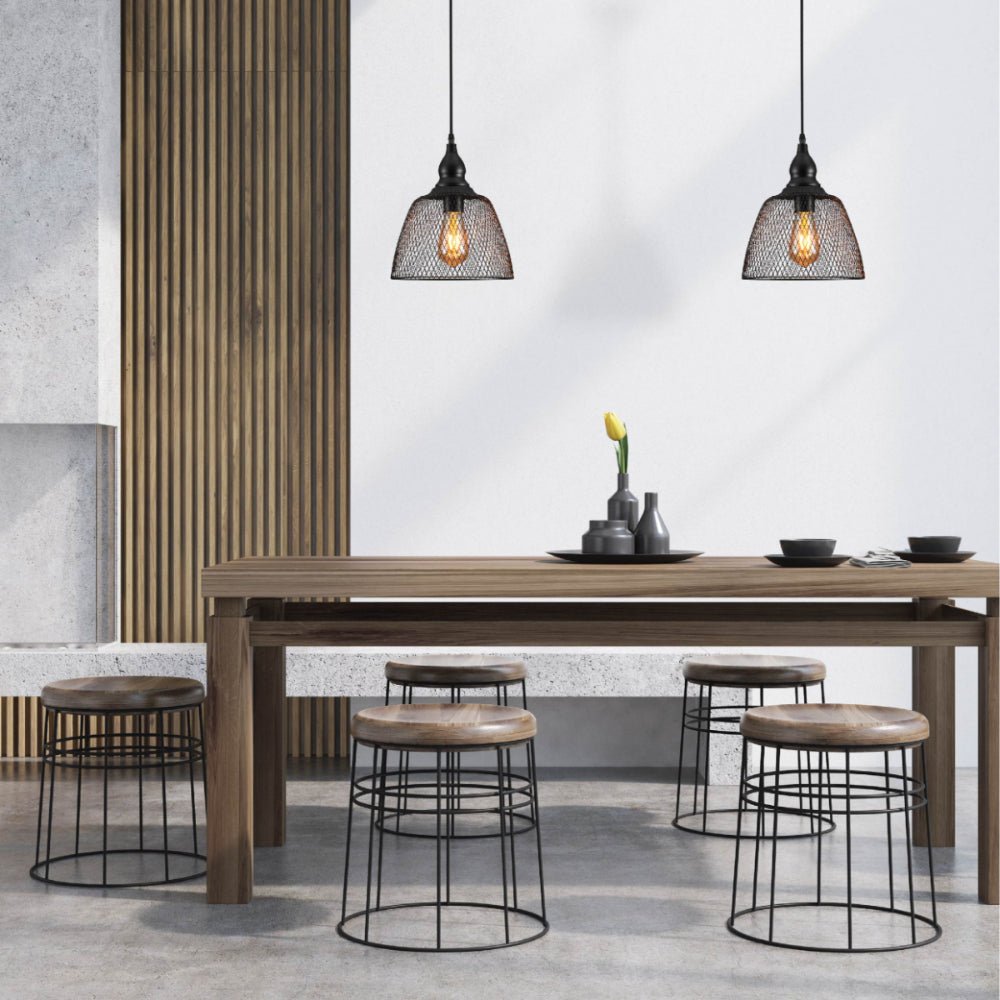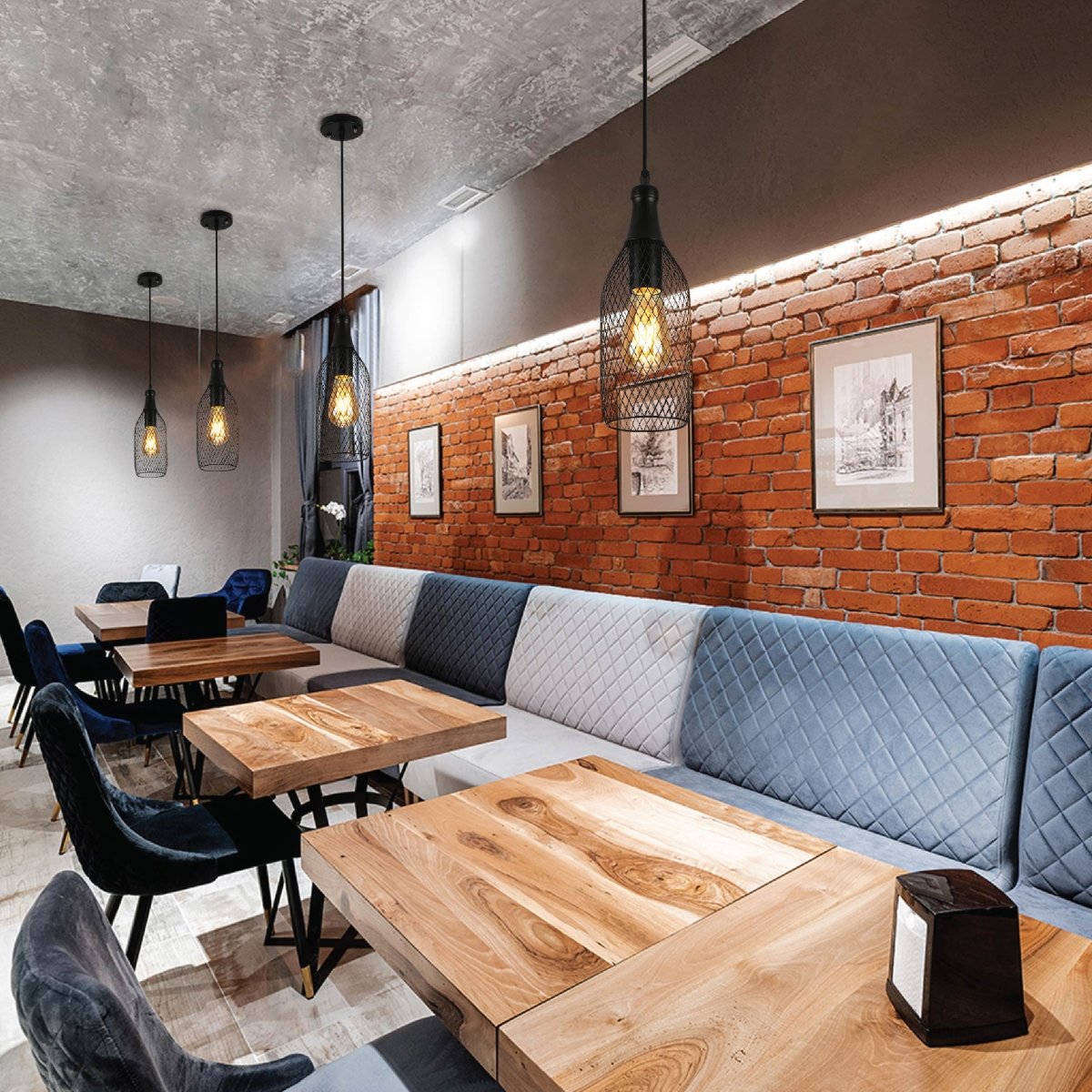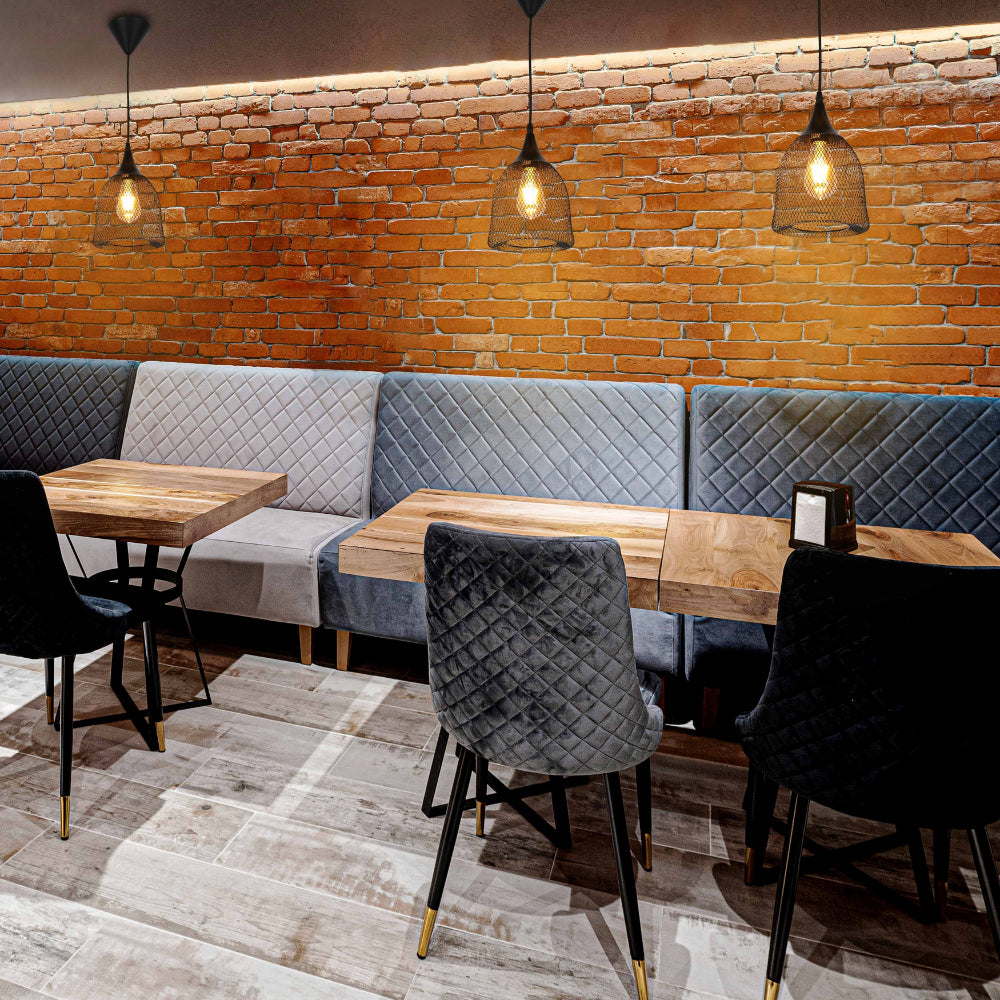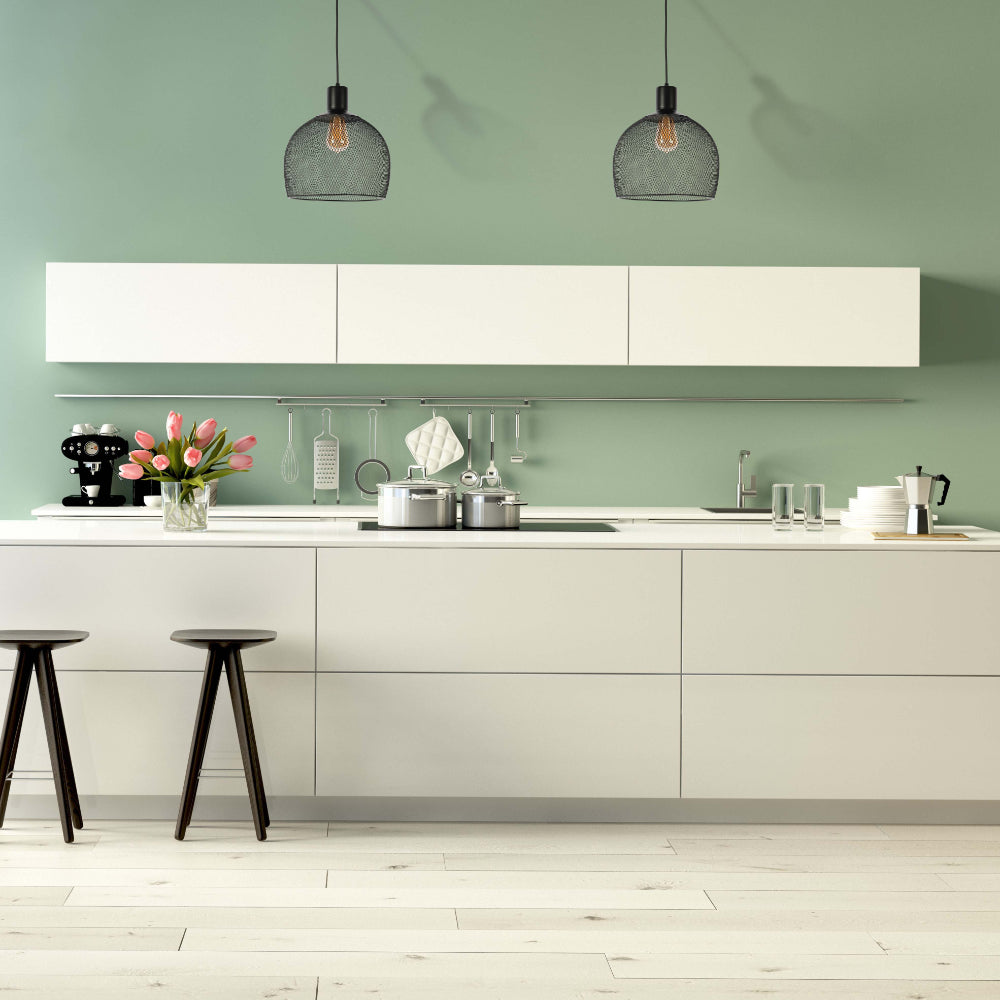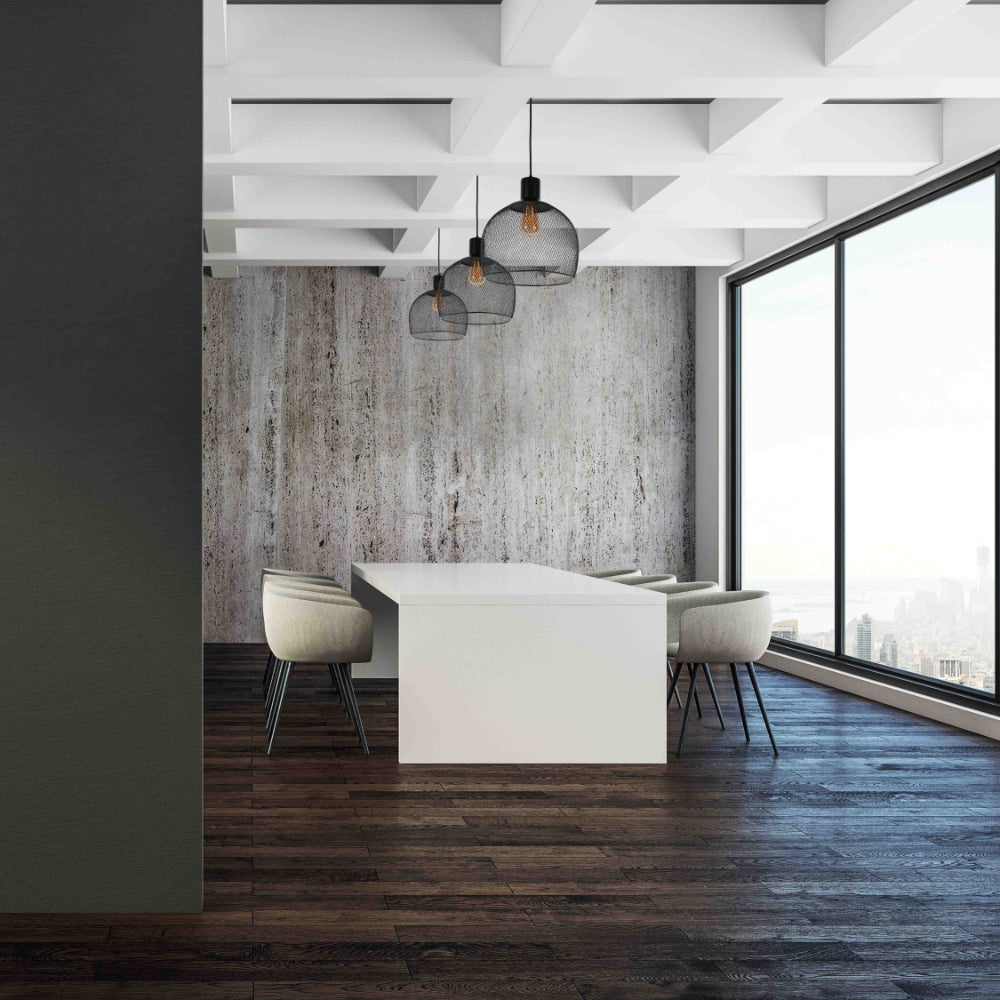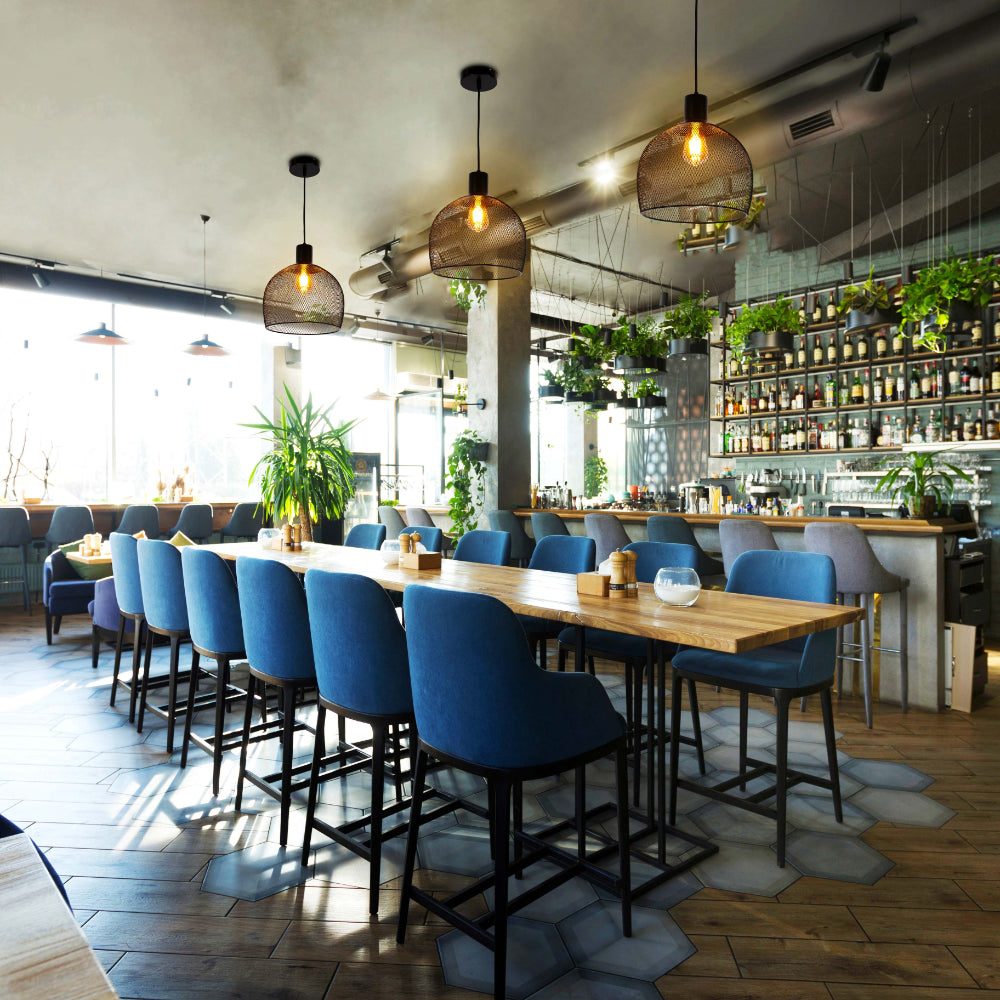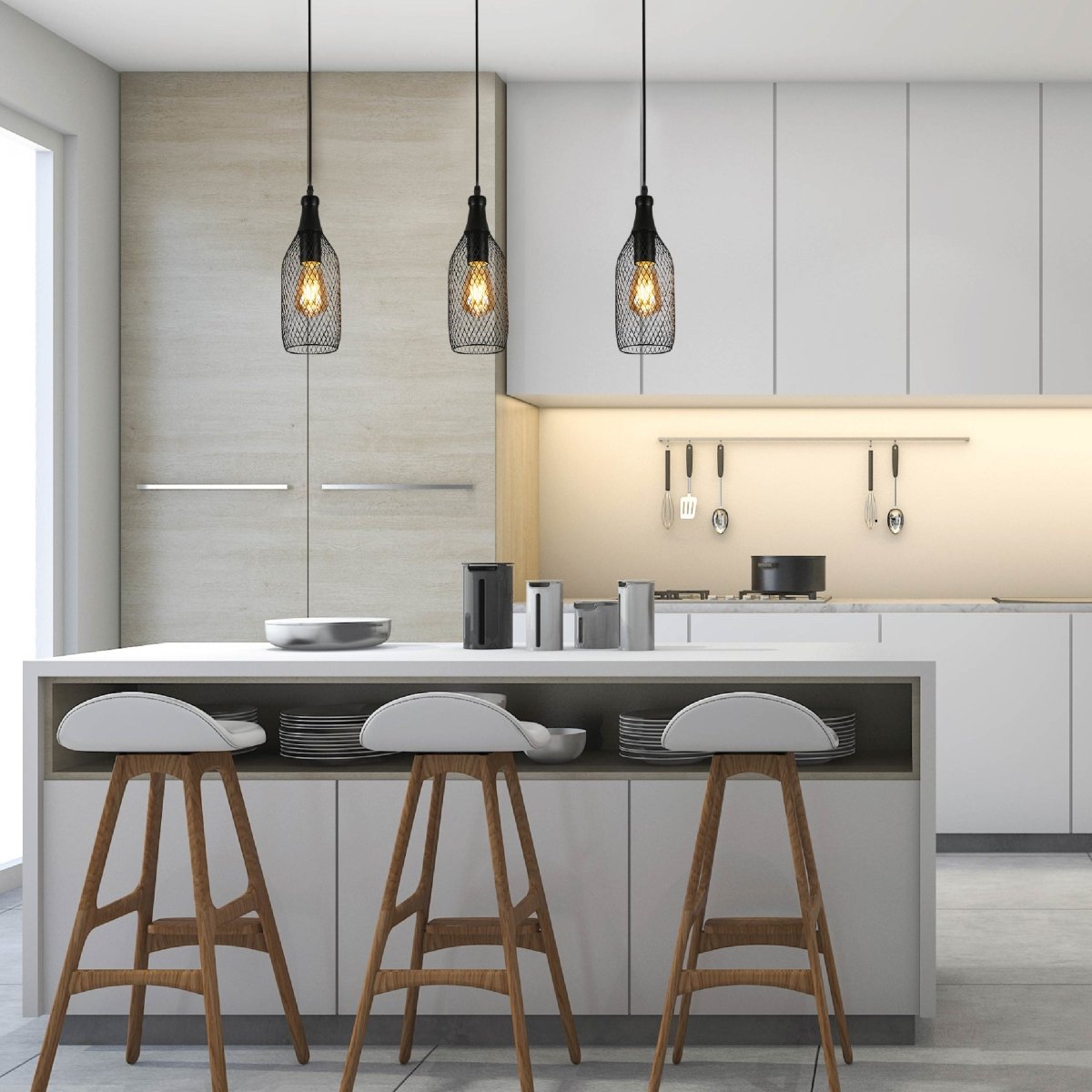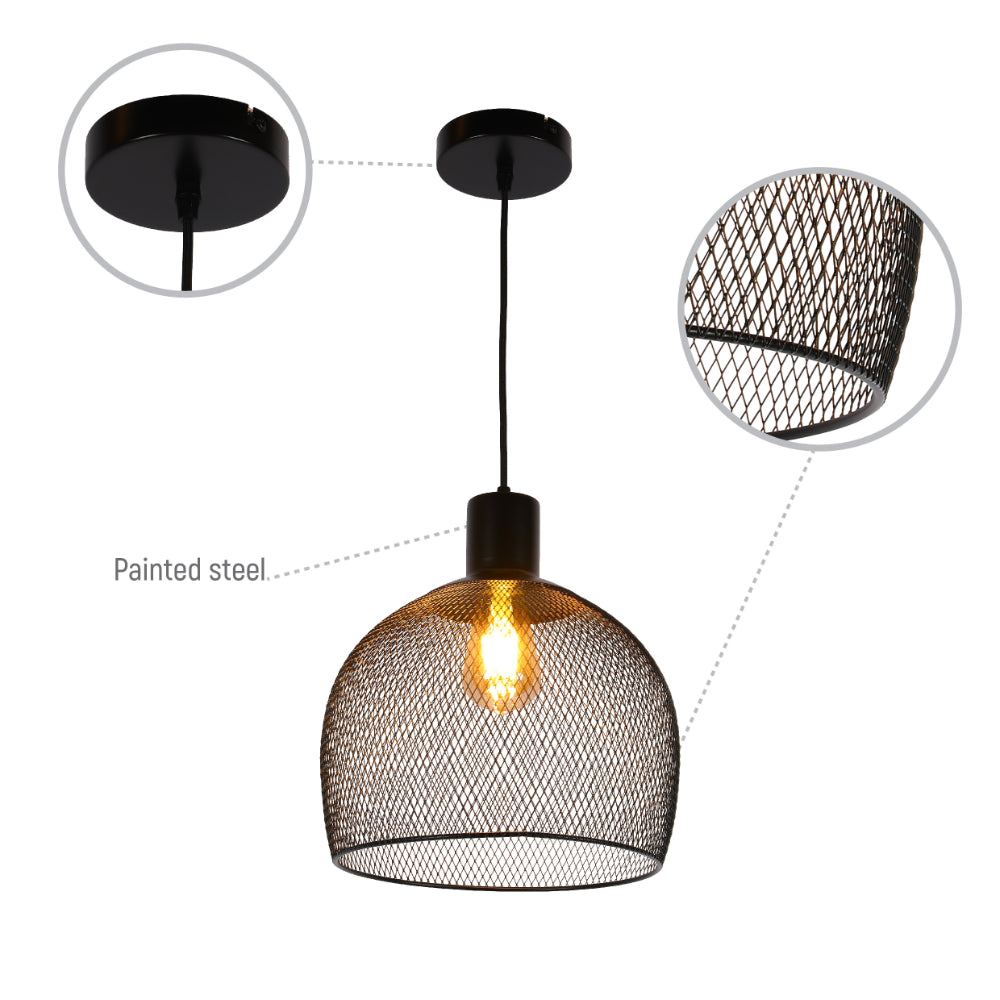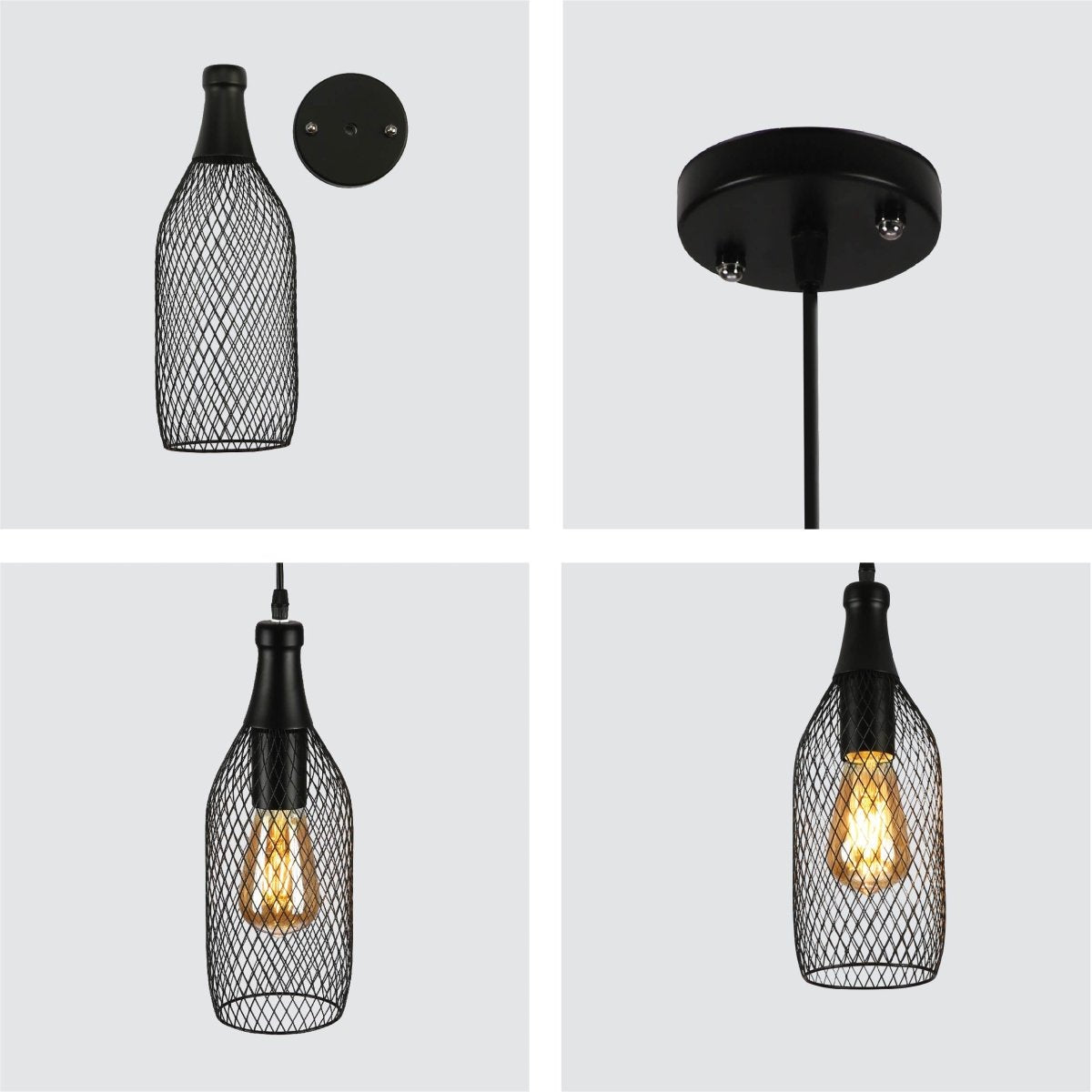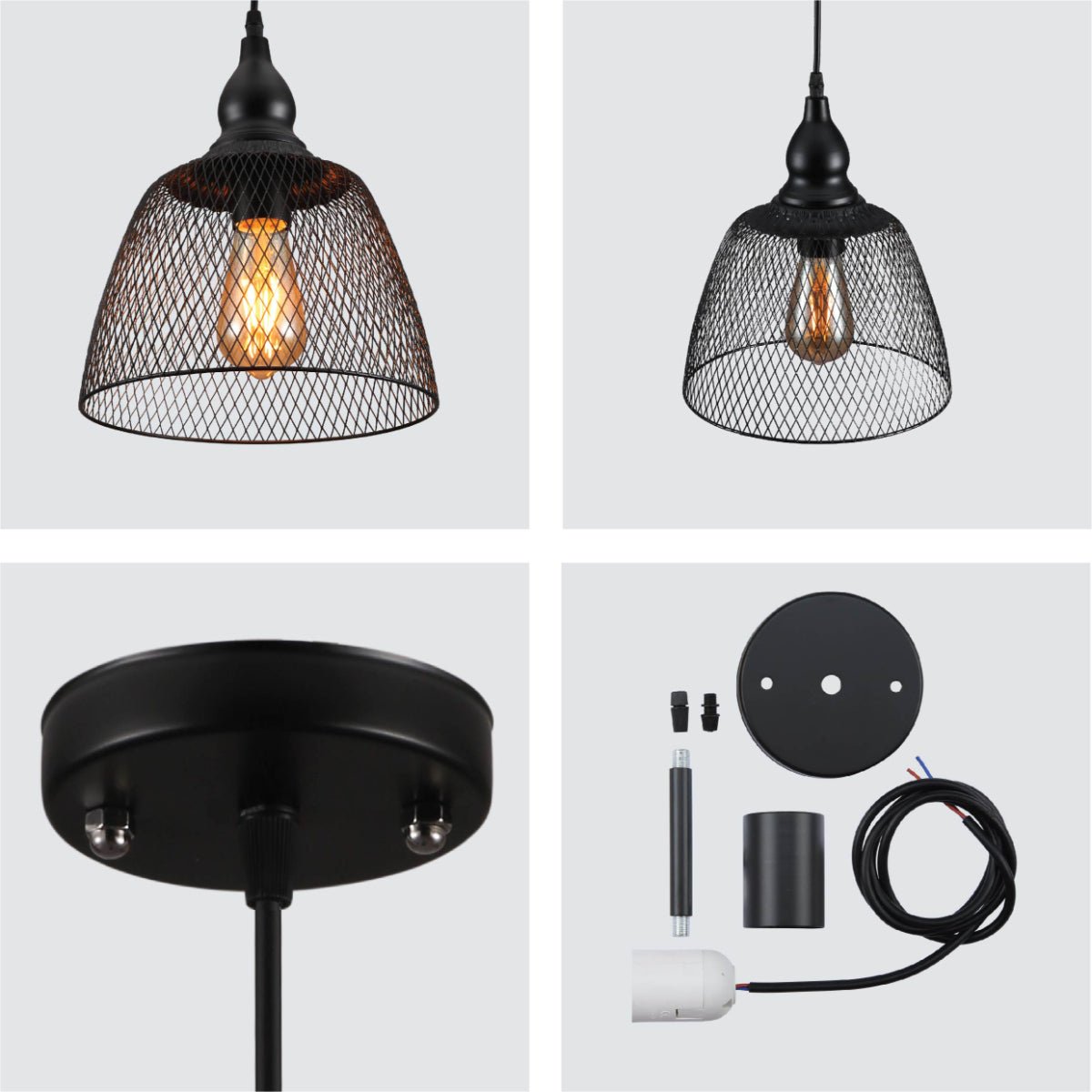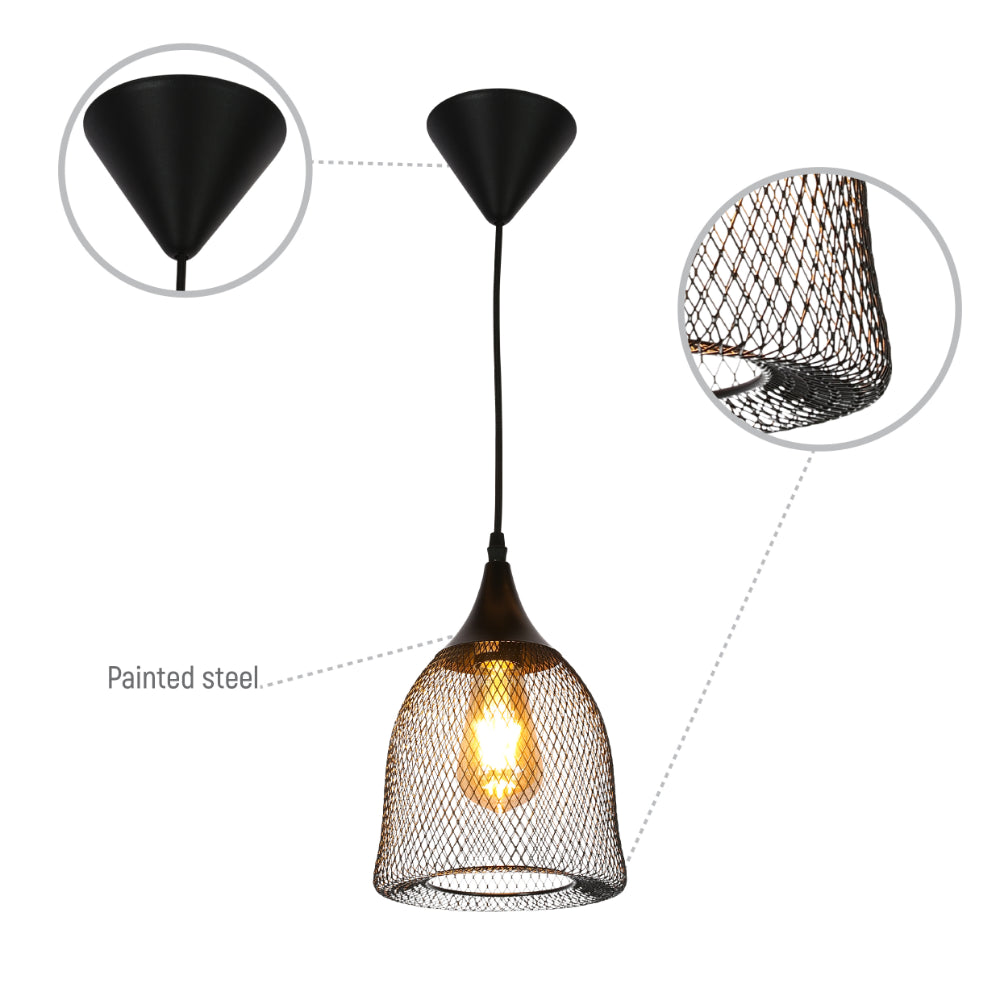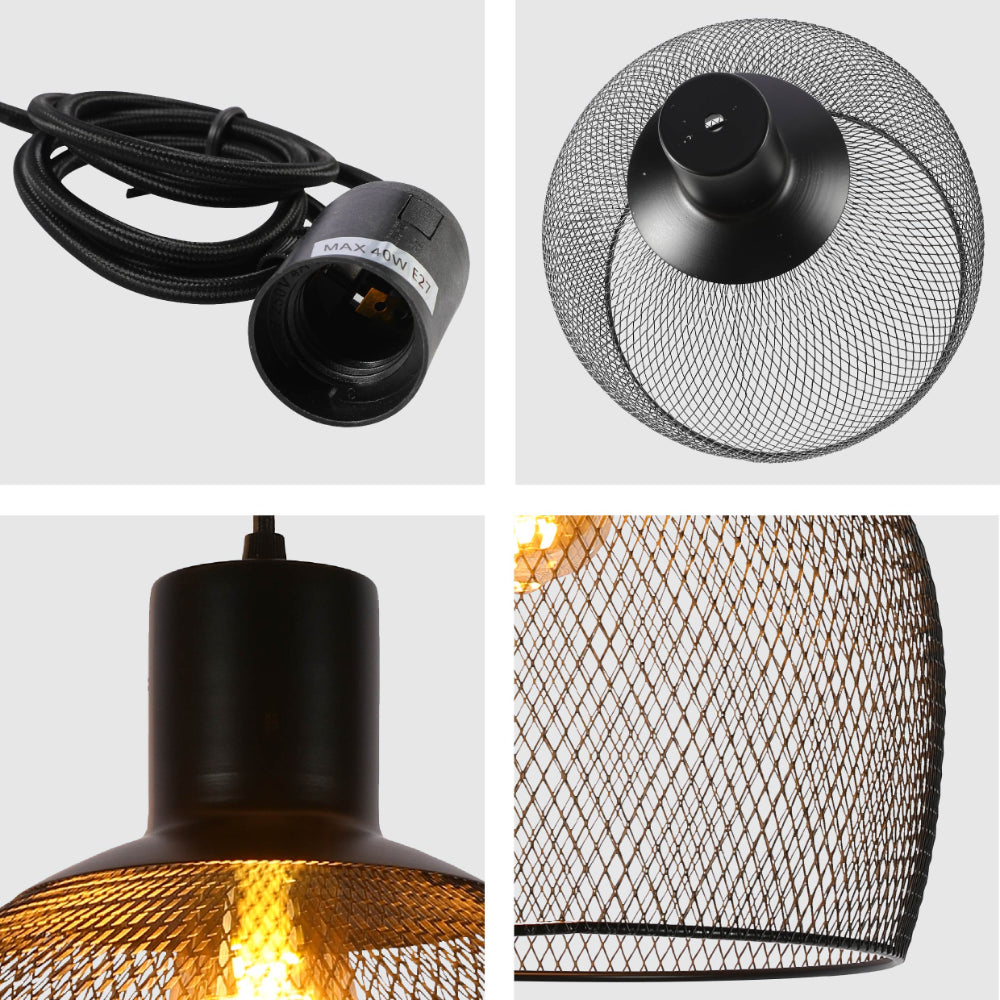 TEKLED
Wire Mesh Industrial Dome Pendant Ceiling Light E27 - Petite 115 mm.
Wire Mesh Industrial Dome Pendant Ceiling Light E27
Enhance your living spaces with the sophisticated charm of our Wire Mesh Industrial Dome Pendant Ceiling Light. This exquisite fixture is a perfect fusion of industrial design and modern elegance, with its striking black wire mesh that gracefully envelopes the light source. The dome's silhouette, inspired by industrial machinery and available in a spectrum of sizes, effortlessly suits both minimal and expansive settings. Whether it's the intimacy of a reading nook, the welcoming expanse of a living room, or the functional area of a bedroom, this pendant light lends itself as a stunning centerpiece, evoking an air of refined taste even when not lit.

Crafted with versatility in mind, this pendant finds its ideal habitat not only in homes but also in social and commercial environments such as cafés, bistros, and other eateries where its presence can enhance the dining experience. Its capacity to blend with various decor styles makes it a fitting addition to the relaxed atmosphere of a coffee shop or the sophisticated air of a fine dining restaurant. The adjustable hanging wire allows these lights to be suspended at various heights, inviting an opportunity to play with space and form, whether it's creating a cozy corner or lighting up a lively counter area.
Crafted with an eye for both endurance and style, this pendant light is constructed from premium metal to ensure longevity. The fixture is meticulously finished with a layer of high-quality spray paint, providing a resilient, rust-resistant surface that stands up to the wear and tear of daily use. This durable design does not compromise on aesthetic appeal; it's a testament to the light's ability to seamlessly integrate into and elevate the decor of both private homes and public spaces like cafes and bistros. The result is a lighting piece that is not only a visual focal point but also a practical investment for a multitude of interiors.
Our industrial pendant light is designed to cater to varied design tastes and spatial requirements, offered in four distinct sizes to suit any setting. Each pendant is engineered to accommodate an E27 bulb holder, ensuring easy integration with the bulb of your choice. To complete your lighting experience, we recommend selecting from our range of E27-based bulbs to complement your new fixture. When you purchase your pendant light from TEKLED, rest assured that it comes with our warranty, promising peace of mind and customer satisfaction.

Technical Specifications
| | |
| --- | --- |
| Name | Wire Mesh Industrial Dome Pendant Ceiling Light with E27 |
| Product Code | 159-17754 | 150-18025 | 159-17752 | 150-18026 |
| Power | Max 40W |
| Power Source | Hardwired |
| Voltage | 220/240Vac 50/60Hz |
| Lamp Holder Type | E27 Edison Screw (ES) |
| Protection Class | Class I |
| Dimmability | Dimmable if used with dimmable bulbs |
| Light Source | Bulb |
| Bulbs | Bulbs are not included |
| IP Class(Ingress Protection) | IP20 |
| Mount Type | Suspended |
| Function Mode | On/Off |
| Product Dimensions (L x W x H) (D x H) | D250x320 mm | D185x280 mm | D115x350 mm | D285x330 mm  |
| Product Length | 115 mm / 185 mm / 250 mm / 285 mm |
| Suspension Type | Cable |
| Adjustable Suspension | Yes, you may adjust the suspension length |
| Suspension Length | 850 mm | 950 mm | 900 mm | 1000 mm  |
| Size of Rose | D100x20mm | D120x90 mm | D100x20 mm | D120x25 mm |
| Shape | Cage |
| Made of Materials | Steel |
| Shade Material | Metal |
| Product Colour | Black |
| Shade Colour | Black |
| Paint Type | Spray Painted |
| Operating Temperature (C) | -20/+45C |
| Warranty | 3 year |
| Gross Weight | 0.51kg | 0.61 kg | 0.9 kg | 1.23 kg |
| Net Weight | 330g | 310g | 500g | 670g |
| Box Dimensions (LxWxH) | 150x150x390mm | 195*195*270mm | 330x130x125mm | 295*295*330mm |
| Box Content | 1 Light fixture , User manual, Accessories package (Tapping screw*2, Expansion plug*2) |
| Certifications | UKCA, CE, RoHS |